Watermarking photos or videos is the cheapest way to protect your videos or photos online. But unfortunately, it sometimes makes your videos look unprofessional and unreachable.  That's because: 
Watermarks can reduce the original quality of your videos 
It can blur the content of your video 
Most professionals avoid using watermarks because it can make your videos look immature 
Watermarks can reduce your work reach as many people might skim your videos, considering it promotional, etc. 
So, if you want to remove watermarks from photos or videos, this post will help you find the right way to do the job. Let's get started. 
How to Remove Watermarks From Videos using Apowersoft Watermark Remover
Apowersoft Watermark Remover is state-of-the-art software that can easily remove any unwanted objectives such as logos, time stamps, texts, etc on the videos while maintaining the original quality. It can even batch process your videos or photos. 
It also helps to add watermarks to your photos or videos, for example, watermark Instagram photos, add text to Instagram photos, add logo in YouTube videos, and so on. So try it whenever you need to add or remove watermarks from your photos or videos. 
Price: It costs $25.00/Monthly, $39.00/Annual, and $59.00/Lifetime.
Compatibility: Windows

Apowersoft Watermark Remover Review: An Easy-to-use tool to Remove and Add Watermark for Phots & Video
Pros 
Apowersoft Watermark Remover supports multiple video and photo formats, including MP4, FLV, WMV, etc. 
Easy to use and set up. 
Supports batch processing. 
Built-in video editor. 
Remove watermarks from both photos and videos. 
Cons 
Only offer a free trial to Windows users. 
Steps to Use Apowersoft Watermark Remover
Step 1: Complete the download process and installation of Apowersoft Watermark Remover software on your Windows PC.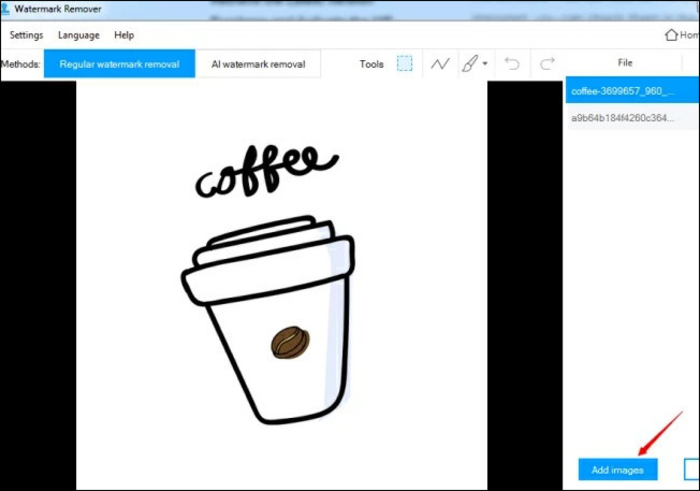 Step 2: As soon as it gets installed, you have to proceed with instructions for opening it. Then locate the tab for Image watermarks given on the left side. After that, you have to click on the Add Images button, and you will be able to import the desired photos on your PC. Herein you can add one or multiple photos to remove watermarks.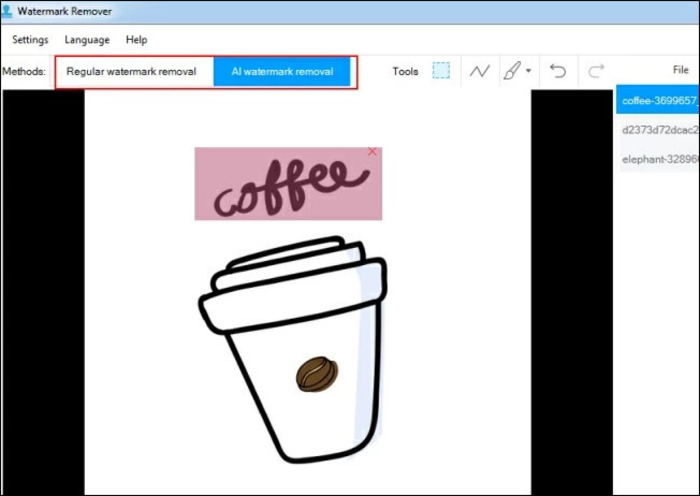 Step 3: You will be able to see images in the list and highlight the same. After that, you have to select a particular area of the watermark given in the photo. You will have to locate the right window and make a selection with the help of the mouse.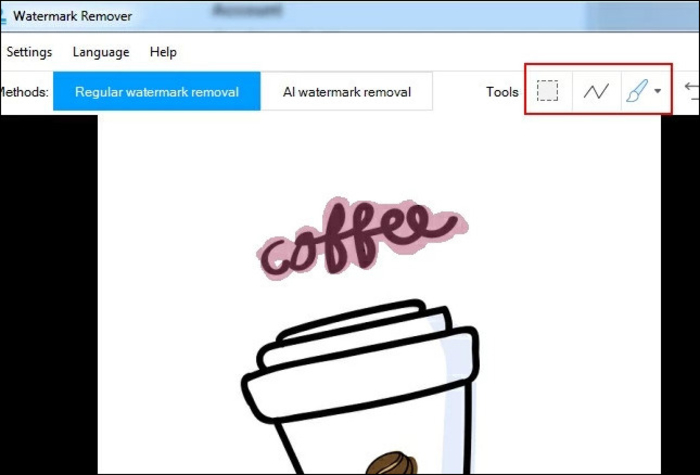 Step 4: As soon as you get done with the selection, proceed with pressing the convert button. You will find it in the right corner in the lower section of the window.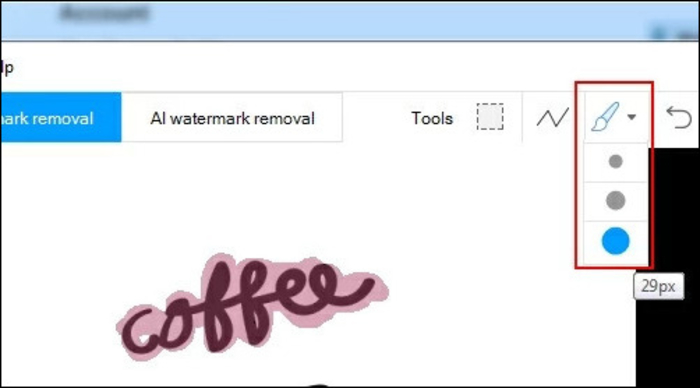 Step 5: You have to wait for the process to finish, and as soon as it gets finished, you will see a reminder pop up on the screen. You can proceed to save your work at the desired location. 
Alternative Methods to Remove Watermarks from Videos 
Apart from the stunning Apowersoft Watermark Remover, there are many other alternative options to remove the watermark available. 
Method 1. Crop Videos to Remove the Watermark
If the watermark is added on top or bottom of the video, you can crop that section, and your video will be watermark-free. This one is the fastest method to remove watermarks from your video.
However, cropping videos isn't easy, like cropping photos. You have to make sure that you won't cut wrong parts or reduce video quality while cropping. Therefore, it is recommended to use a tool to crop videos. 
For this purpose, you can use another member of the Apowersoft family - Video Converter Studio. This software is a simple and intuitive video/audio processor for Windows. It can help you edit, convert, download and play videos in various formats. 
Price: It costs $29.90/Monthly, $59.90/Annual, and $129.90/Lifetime.
Compatibility: Windows
Pros 
Easy to use.  
Built-in media player and editor. 
Supports various video and audio formats. 
Allow batch processing. 
Cons 
A bit resource-heavy tool. 
Steps to Crop Videos using Video Converter Studio
Step 1. Download and install Apowersoft Video Converter Studio on your PC. 
Step 2. Launch the software, tap on the Add button to upload the watermarked video.
Step 3. Click on the Edit button, and now the video edit window will open for you. 
Step 4. To crop videos, drag your cursor to the four blue solid lines on the cropping frame and adjust the frame to crop your video. You will find many cropping options here, like rotate 90 degrees, flip vertically or horizontally and adjust the aspect ratio.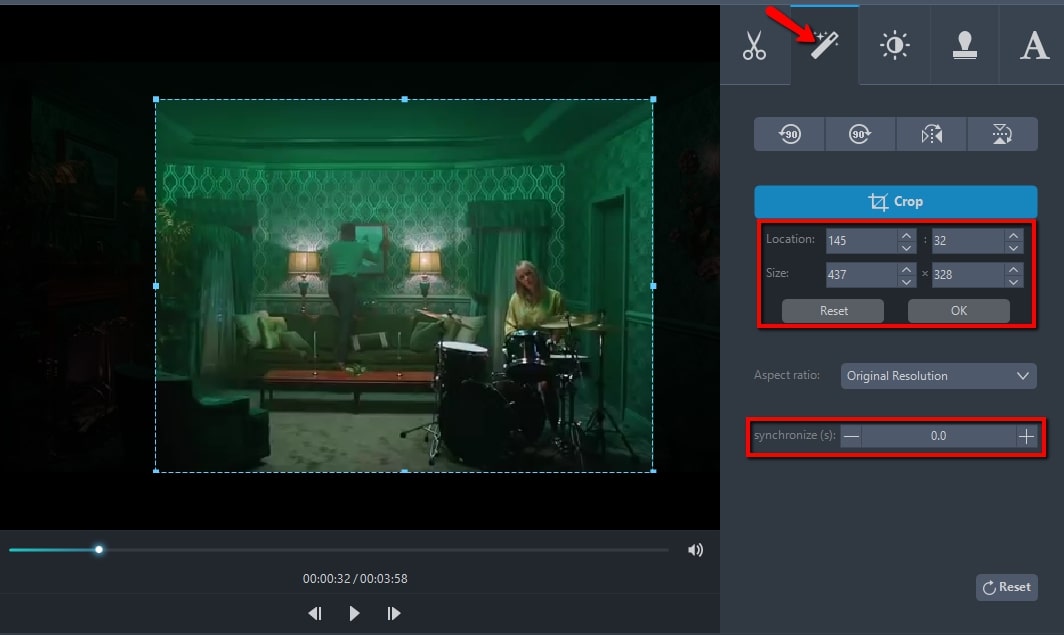 Step 5. Once you are satisfied with your cropping work, click on the Convert, and the watermark cropped video will automatically save on your disk. 
Method 2. Remove Watermark from Videos using Online Watermark Remover 
You can use free online watermark removers if you don't want to use the paid but great Apowersoft tools to remove the watermark. Some of the popular free online watermark remover tools are: 
1. Apowersoft Online Watermark Remover
Yes, Apowersoft has a free online watermark remover. Without any installation hassle, you can open this program on your web browser, select the watermark to remove option, upload your video, and it will remove the watermark for free. 
Prominent Features 
Offers manual and automatic AI tools to remove watermarks. 
Easy drag and drop user interface. 
Batch process your multiple videos.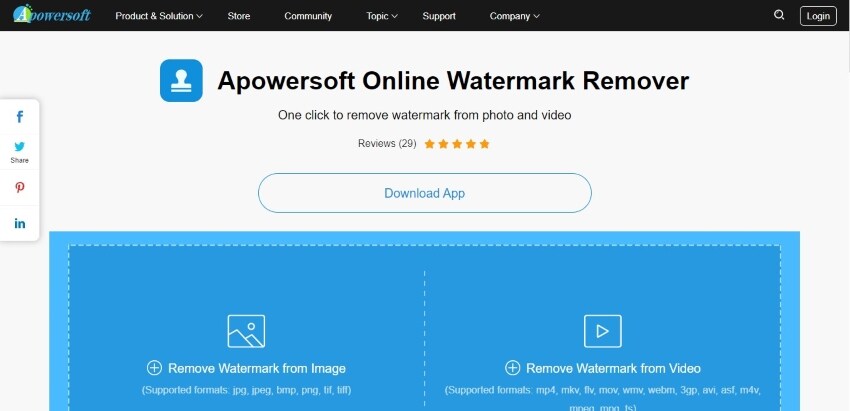 Pros 
Supports numerous file formats, including AVI, WVM, MP4, and more. 
Fast processing. 
Simple user interface. 
Cons 
Only process 5 MB file size. 
Dependent on the internet speed. 
2. PixCut
PixCut is an AI-powered watermark remover software by Wondershare that can solve all your video or photos related problems. This user-friendly, free and online tool can quickly remove watermarks from your videos. 
Prominent Features 
Works with Windows, Mac, and Android. 
Easily increase or decrease the brush size to remove the small watermarks from the videos. 
Retains the original quality of the media files.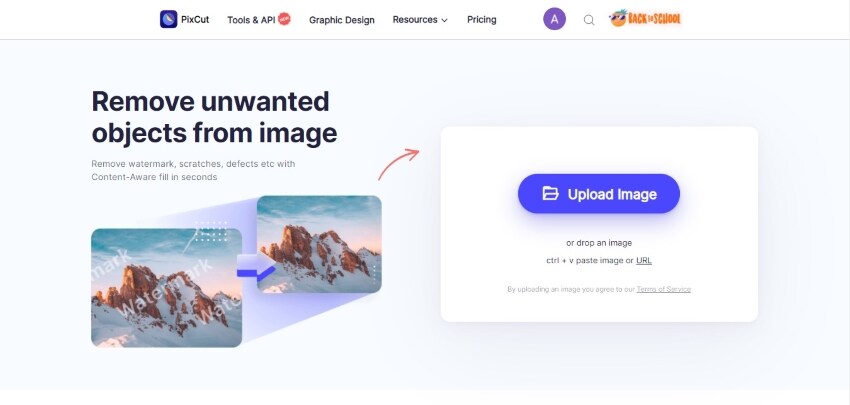 Pros 
Allow editing videos with large files size. 
Easy for beginners. 
Cons 
Doesn't offer cloud storage. 
Can't process videos larger than 10 MB. 
Inpaint 
Inpaint is yet another free and robust tool to remove watermarks from your photos or videos. This web-based software can remove all unwanted objectives from your videos, such as watermarks, scratches, logos, etc. 
Prominent Features 
Allow users to download the edited videos in standard and high definition quality. 
Supports batch processing. 
Good for quick watermark removal.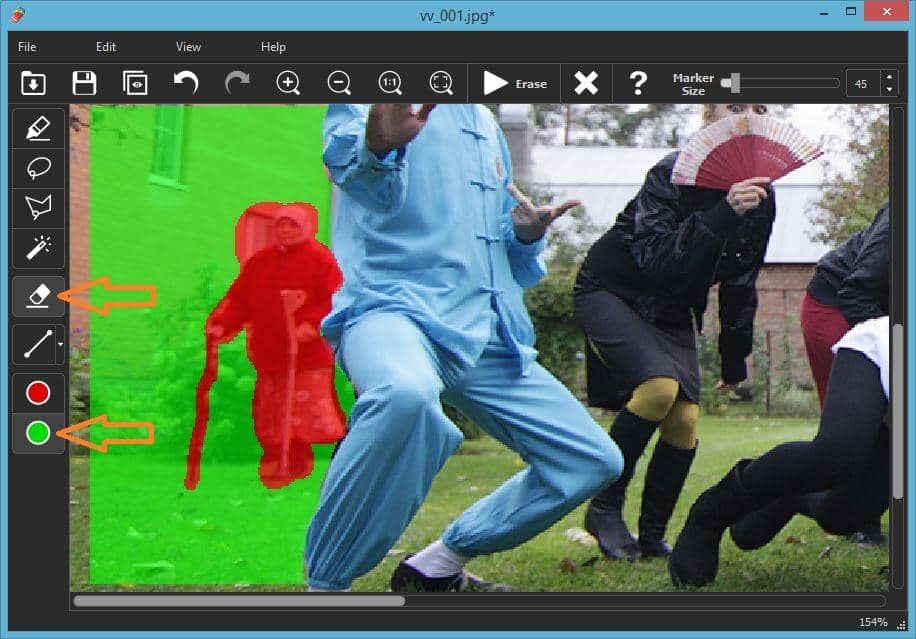 Pros 
It helps to retain original photo or video quality. 
Fully free. 
Web-based program. 
Cons 
The free version offers limited features. 
Sum Up
There you go, people! Now, you know all the awesome ways to remove watermarks or other unnecessary objects from your videos. 
Here you must be leaning towards the free video watermark remover software. Now, why would you pay when you can get your work done for free. 
However, folks, if you forget a free thing for a minute, you will see: 
Free tools can only process small size videos
They heavily dependent on the internet speed 
Importantly, free watermark remover has limited features. 
So, you see, free online video watermark remover software isn't that great. Therefore, we highly recommend you to use the Apowersoft Watermark Remover and Video Converter Studio to remove logo from video. 
These tools might be paid; they let you process unlimited videos. Also, they offer many other additional features to enhance the appearance of your media files. You can also try the free trial to test these solutions. 
Rest, we know you will make the wise decision!
No more content