Are you a photographer or artist? Then, you already know how difficult it is in this digital age to protect your photos from getting stolen. Today, anyone can download your photos or videos and share them online without giving you any credit unless you have copyrighted your photos. 
Since getting a copyright is a long and expensive process; thus, many artists go for a cheaper solution - watermark. They simply add their company logo, name, or stamp to protect their photos from getting stolen. 
But unfortunately, watermarking photos isn't a sure-shot way to prevent theft. Today, if someone really wants to use your watermarked photos, they can get a photo watermark remover software and effortlessly remove the watermark from your images. Additionally, watermarks can: 
Reduce the quality of your photo 
Blur the important section on your image 
Limit your photos reach as people don't like promotional photos or videos 
Overall, watermarking your photos will do you more harm than good. Thus, you should remove watermarks from your images and find another way to prevent your photos from being theft. 
This article will help you find the best photo watermark remover methods so you can remove watermarks from your images without losing their original quality. Let's get started. 
Best Solution: Remove Watermark from Photos Using Apowersoft Watermark Remover
Apowersoft Watermark Remover is a perfect photo watermark remover software for beginners. Using the simple user interface, you can easily remove watermarks from videos and photos with this tool. 
Watermark Remover offers three different watermark selection tools to remove unwanted watermarks, text, or any other objects from your photos. This tool is the best option for you to add or remove watermarks from your images with batch processing. 
Additional Features 
It is fully compatible with a different photo and audio formats, including MOV, JPG, PNG, AVI, and more.  
The software will automatically balance the file size and quality of the photos. You won't lose the original quality of the photo after removing watermarks.
Price: It costs $25.00/Monthly, $39.00/Annual, and $59.00/Lifetime.
Compatibility: Windows

Apowersoft Watermark Remover Review: An Easy-to-use tool to Remove and Add Watermark for Phots & Video
Pros 
Easy to use. 
Affordable pricing packages. 
Cons 
Limited photo editing features. 
Steps to Remove Watermark from image Using Apowersoft Watermark Remover
Step 1: Complete the download process and installation of Apowersoft Watermark Remover software on your Windows PC.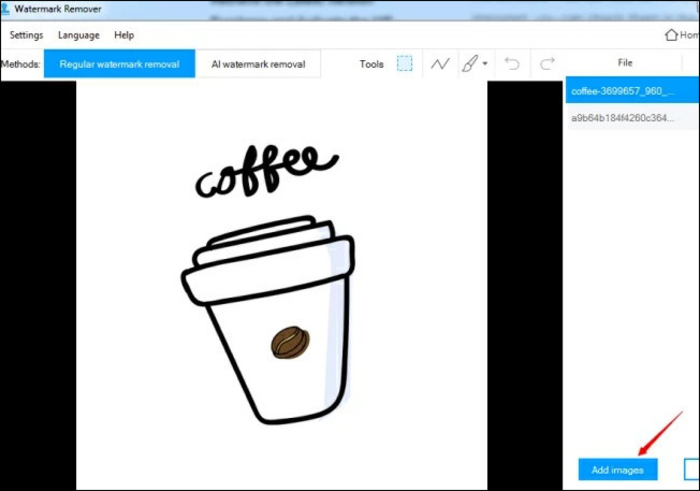 Step 2: As soon as it gets installed, you have to proceed with instructions for opening it. Then locate the tab for Image watermarks given on the left side. After that, you have to click on the Add Images button, and you will be able to import the desired photos on your PC. Herein you can add one or multiple photos to remove watermarks.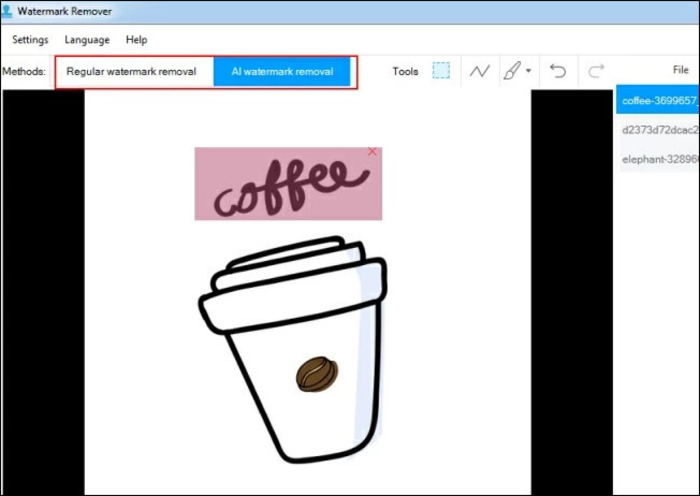 Step 3: You will be able to see images in the list and highlight the same. After that, you have to select a particular area of the watermark given in the photo. You will have to locate the right window and make a selection with the help of the mouse.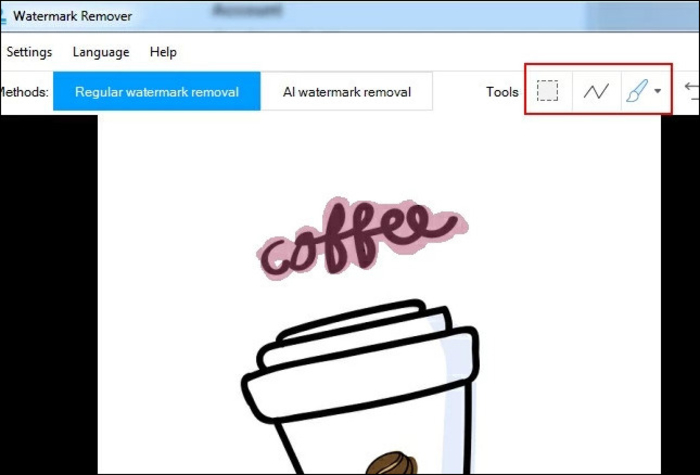 Step 4: As soon as you get done with the selection, proceed with pressing the convert button. You will find it in the right corner in the lower section of the window.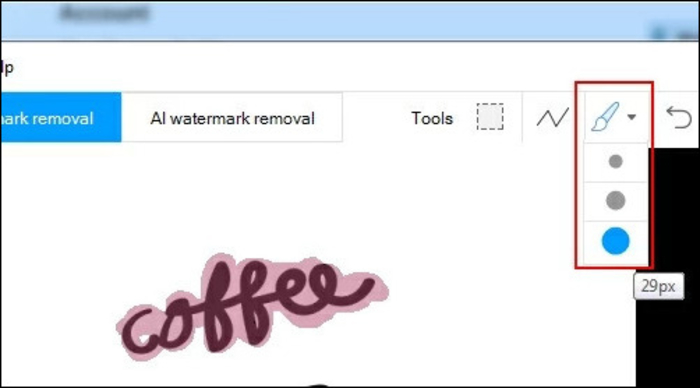 Step 5: You have to wait for the process to finish, and as soon as it gets finished, you will see a reminder pop up on the screen. You can proceed to save your work at the desired location. 
Alternative Solutions: Remove Watermark from Photos Using Online Watermark Remover 
If you aren't looking for a desktop photo watermark remover, you also have many online watermark remover options. In fact, all these software are free, and you can use them without the installation hassle. Here check out the best online watermark removers: 
1. Apowersoft Online Image Watermark Remover
Apowersoft also has a free and online watermark remover solution for you. You can remove watermarks from any photo or video using this tool without downloading software on your desktop. 
Also, you will get AI watermark removing support to automatically remove unwanted objectives from your photos. However, Apowersoft Online Image Watermark Remover isn't as stable as the paid desktop version, but it is a secure tool to remove watermarks quickly.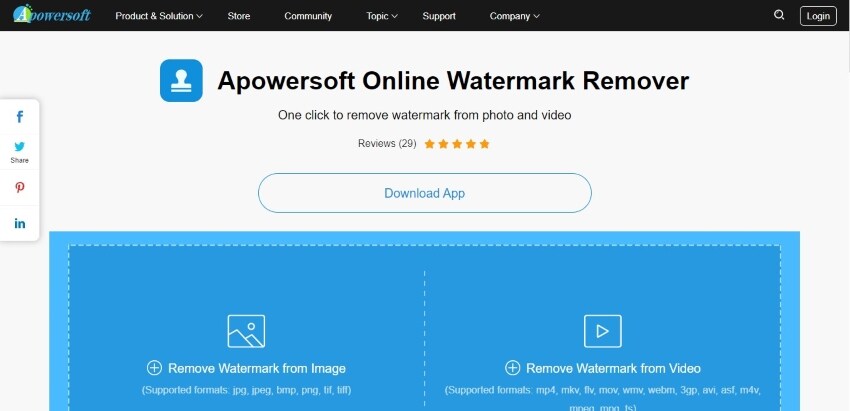 Additional Features 
Removes watermarks from both videos and photos. 
It can remove logos, watermarks, stamps, and other unwanted objectives from your photos. 
Auto-detect and blur the watermarks on your media files. 
Supports all the leading file formats, including JPG, PNG, BMP, TIFF, AVI, and more. 
Compatible with both Mac and Windows. 
Pros 
Easy to use. 
100% free. 
Safe and clean interface. 
Cons 
Only supports 5 MB files. 
2. PixCut 
PixCut is an artificial intelligence-powered online watermark remover by Wondershare. The program can auto-detect watermarks and unwanted objectives on your photos and remove them. PixCut can manage all your photo or video-related problems with ease. 
You can simply visit the PixCut website on your web browser, upload an image, and your work is done. You can also upload photos from URLs using this free tool.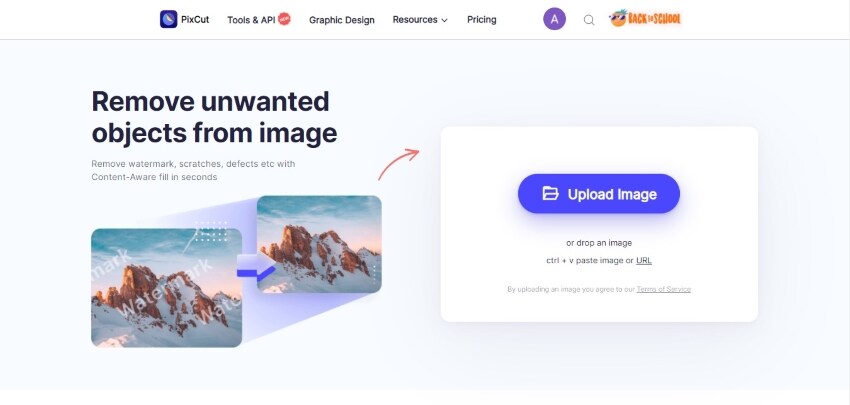 Additional Features 
PixCut works on Windows, Mac, and also on Android devices. 
You can increase or decrease brush strokes to effectively remove watermarks. 
The software can retain the original photo quality after removing the watermark. 
Pros
Can edit large photo files. 
Good for beginners. 
Easy to use. 
Cons 
Not fully free. 
The free version has limited features. 
Doesn't offer cloud storage. 
3. Inpaint 
Inpaint is yet another free online watermark remover for Windows and Mac users. You can access this web-based software on your web browser and easily remove unnecessary objects from your photos, including watermarks, text, scratches, or anything else. Importantly, the software has a pretty straightforward interface that anyone can use.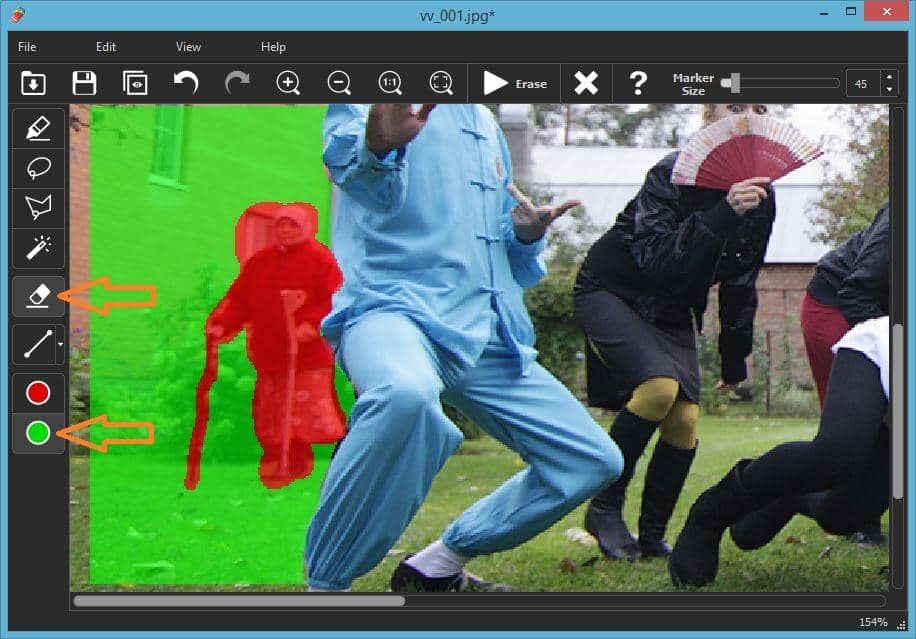 Additional Features 
A Highlighter tool allows you to easily mark the unwanted area and delete it. 
It can process high-quality and standard-quality images. 
Supports batch processing. 
Pros 
Easy to use. 
Retains the original photo quality. 
 No need to download or install. 
Cons 
The paid version is required to support basic features. 
Sum Up 
Here you go, people! You can now smoothly remove watermarks from your image and ensure that your photo quality never slithers. 
However, free online watermark removers are a good option to quickly remove watermarks from any photos or videos. But if you want to maintain the original photo quality, get high definition results and fast processing, go for a paid Apowersoft Watermark Remover. 
This tool will help you easily watermark Instagram photos,  add logo in YouTube videos, remove logo from video, and so on. So try it whenever you need to add or remove watermarks from your photos or videos. 
No more content