Zoom APP is a great platform where we can hold online meetings and conferences through the Internet. Due to the outbreak of the epidemic around the world, most of us must have the experience of working at home. Zoom the choice for most individuals, companies, and enterprises. 
It is necessary to record the whole or part of the process for essential and formal conferences. We all know that Zoom has the built-in features of recording screen while meeting. However, it comes with the premise that you can record screens only with the host's permission. 
If you want to record a screen without the host's permission, third-party software or app is the best choice. We all want safe and reliable tools. This passage will introduce a professional and practical screen recording software - EaseUS RecExperts, which is available both for Windows and Mac. What's more, we will demonstrate the specific guide on using it step by step.
Professional Screen Recorder - EaseUS RecExperts
EaseUS RecExperts is a perfect tool to record screens on your PC. It allows you to build something from your screen without time-consuming download.
With multi-functions, you can use it to record the full screen or part of the screen. Of course, you can also record only videos or webcam. The software enables you to simultaneously record background sounds and your voice through a microphone, which is a fantastic feature that will assist you in creating high-quality, interactive material. You can use it to record the screen of Zoom, YouTube, Facebook, etc. 
What makes it different or distinguished from other screen recorders is that you can set a start and stop time to record scheduled videos. In this case, you don't need to wait for some time to start or stop recording, which is time-saving and efficient.

After finishing multiple choices are waiting for you to edit your videos. You can use it to do the following revision to your videos:
Turn into a GIF picture: EaseUS RecExperts can directly capture a video or a website and save it as a GIF for entertainment. 
Take Screenshot: The software can be used as a screenshot tool on your computers. Taking a screenshot during the recording is also available.
Auto-slip Videos: It can split videos into multi-parts for later convenient use. 
Edit Videos: You can trim the length of videos and adjust the volume according to your needs. 
Multiple Output Format: The recorded videos can be output in the formats of MP4, MOV, AVI, MP3, PNG, etc.
Pros:
 High videos quality, with the maximum resolution for the output videos 
Multi-functions to record and edit videos
Simple interface, easy and practical to use
Cons:
  Some of the functions are only available for Pro version
Price: It starts $19.95/Monthly.
Compatibility: Windows and Mac
How to Use EaseUS RecExperts to Record Zoom Meeting
Having said all that, now we'll show how to use EaseUS RecExperts to record Zoom meetings.
First of all, you need to download and install the EaseUS RecExperts on your Windows or Mac computers. Then launch Zoom on your computer and enter into a meeting where you want to record videos. 
Step 1: Launch the EaseUS RecExperts software on your computer. 
Step 2: You can either click the "Full Screen" option (for recording the whole screen) or select "Region" (for customizing the recording area). Upon that, choose the recording area with your mouse. If you want to record video with audio, you need to click the "Sound" icon on the bottom-left corner. 

Step 3: Click the "Settings" button to apply more options and select the corresponding specification based on your needs. When finished, click "OK".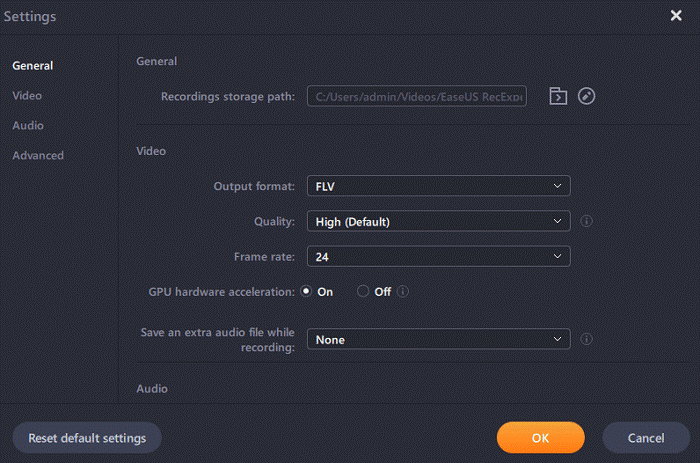 Step 4: Hit the "Sound" button on the bottom-left corner and open the system or microphone sound if you prefer to record audio and screen simultaneously. With that, select "OK" to ensure the audio options.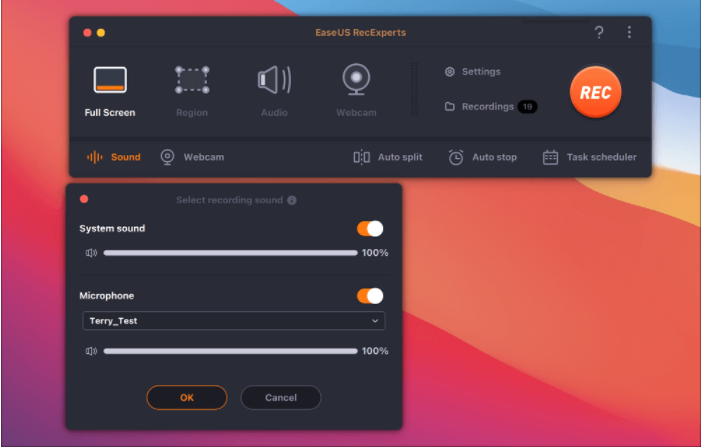 Step 5: Click the "REC" button to start recording. And click the red button on the timing bar to stop recording when it finishes.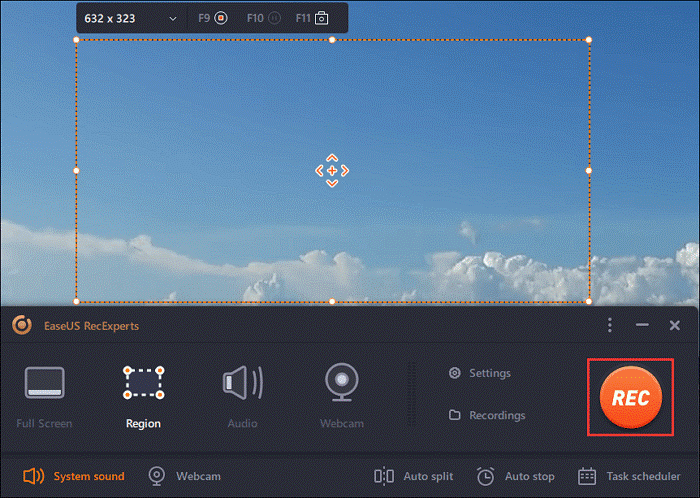 You can find the recording videos in the "Recordings" which is located in the main interface. Select the video and edit it as you want.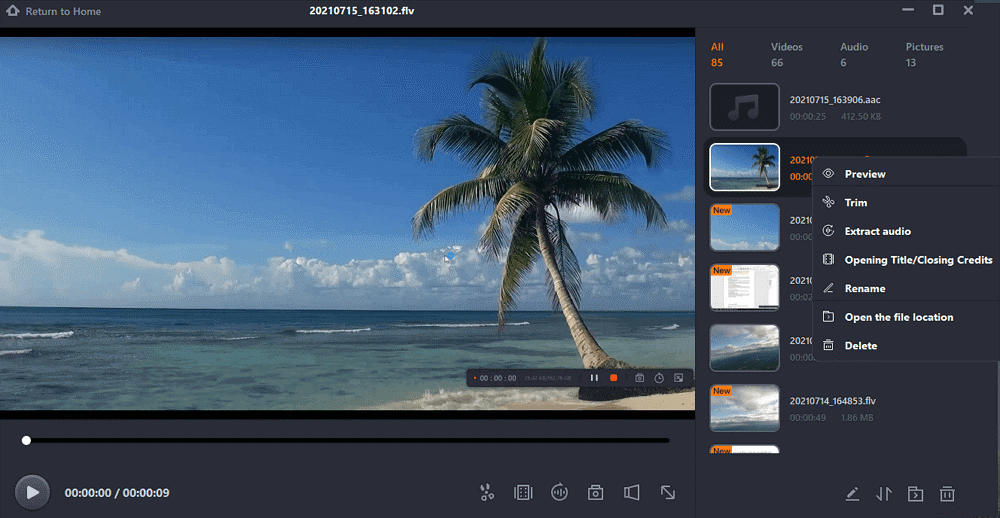 Sum Up
Talked so much about how to record screens on the Zoom app, we sincerely hope the guide will help you effectively solve the problem. EaseUS RecExperts is a practical and easy-to-use tool that is definitely worth your try.
Price: It starts $19.95/Monthly.
Compatibility: Windows and Mac
You can also read: Best Screen Recorder for PC
No more content