"My colleague sent me multiple scanned PDthe F files that I had to review and submit for peer review. There were some mistakes in the PDF documents and I was unable to edit them. I tried searching the internet, but I couldn't find any understandable solution to my problem."
--User on the internet.
Now, whether you are in school, college, or a working professional, you come across PDF files. But, editing PDF is not as straightforward as editing a word document. When you scan a document into a PDF form, it turns your text into images. So no matter even if you try to edit scanned PDF files, it would not work.
Fortunately, the best PDF editor with OCR ability can identify text from digital images and allows you to edit scanned PDF with ease. 
[Recommended]Edit Scanned PDF files with Soda PDF
Soda PDF is a highly user-friendly PDF editing tool. It has the latest OCR technology, which gives a whole new dimension to your PDF editing. Using this, you can revise your PDF documents without converting them into word format.
Along with downloading their application on your device, they also provide you with an online editor. So there is never a limit to editing PDF files.
Price: Its Desktop STANDARD version costs $65.00/Annual, Desktop + Web PROFESSIONAL version costs $160.00/Annual.
Compatibility: Desktop version compatible with Windows OS & Linux. Online version compatible with MAC & web browsers
Pros:
Easy to use and high brand reputation.
Much cheaper than its competitors.
Cloud sharing collaboration option to share your PDF files and edit them in real-time.
Cons:
No Linux support.
7-day Trial requires users to register.
Steps to Edit Scanned PDF Files using Soda PDF
Step 1. Download and Install Soda PDF on your PC.
Step 2. Run Soda PDF and open the PDF file that you wish to edit.
Step 3. Click on the Edit button in the Soda PDF toolbar, then you will see your PDF text in the border-box. It happens because of the OCR technology of Soda PDF, which differentiates between text and the image.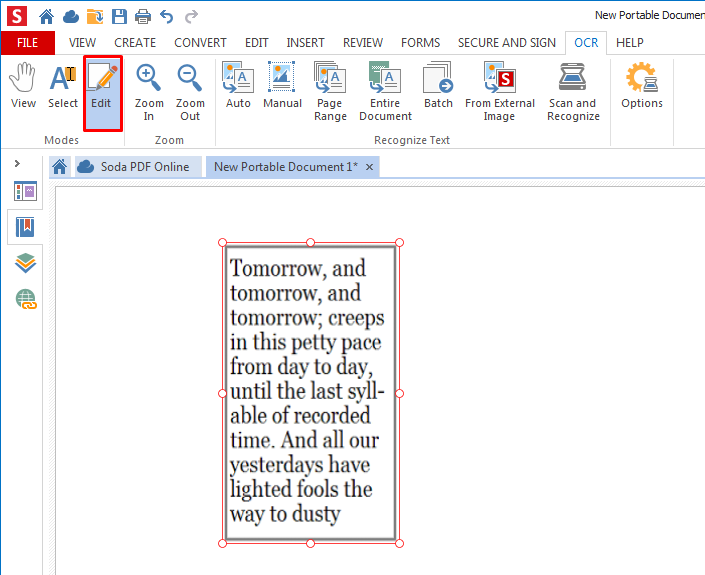 Step 4. Select the text you want to modify, you will see multiple options appearing on the screen. From there, you can easily edit text in PDF files besed on your needs.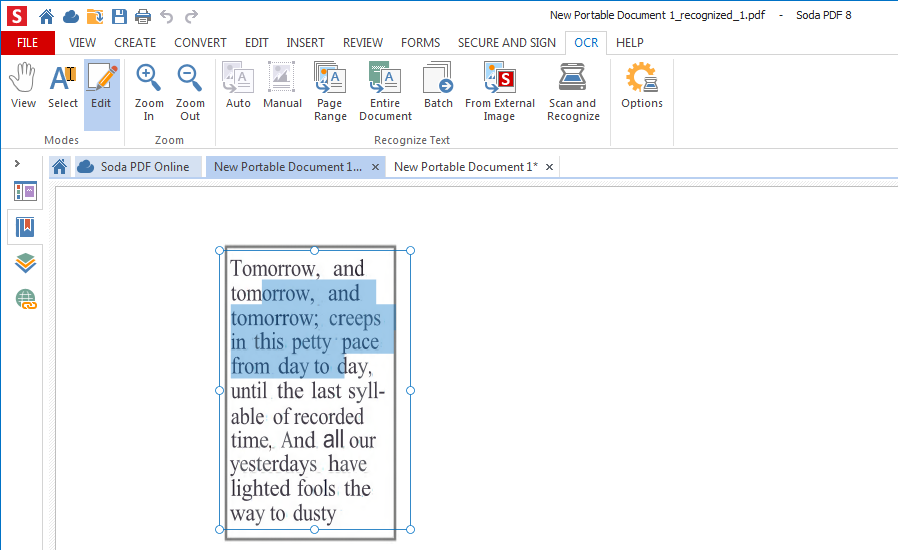 Note: You can access various other OCR options from the Soda PDF toolbar to edit your PDF documents.
Alternate Methods to Edit Scanned PDF Files
#1. Edit scanned PDF files using EaseUS PDF Editor
EaseUS PDF Editor is an all-in-one PDF creator, reader, converter, and printer. It comes with various PDF editings features such as modifying PDF text, images, and links. Also, you can reorder, crop, rotate PDF pages easily. 
Its OCR features allow you to convert scanned PDF to Word documents and help you edit directly on a PDF. With a sleek interface, this tool will help you edit your scanned PDF in a matter of seconds.
Price: It costs $29.95/Monthly, $49.95/Annual, $79.95/Lifetime.
Compatibility: Windows
Pros:
Easy to use and highly affordable.
All-in-one PDF Creator, Reader, Converter, and Printer.
Cons:
It lacks support for Linux.
The free version has ads and watermarks.
Steps to Edit Scanned PDF Files using EaseUS PDF Editor
Step 1. Launch EaseUS PDF Editor and import the PDF file you want to edit. You can click on the "Open Files..." button to do that.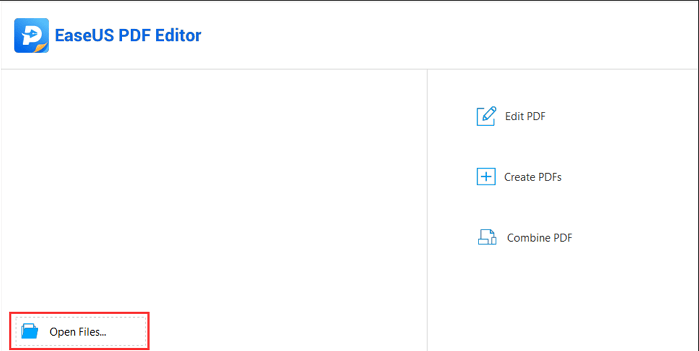 Step 2. If you want to edit the text and images in the PDF, click on the "Edit" button, and there are many options for you. It allows you to insert or remove the words and pictures freely, and you can also adjust the font, size, color of the PDF text.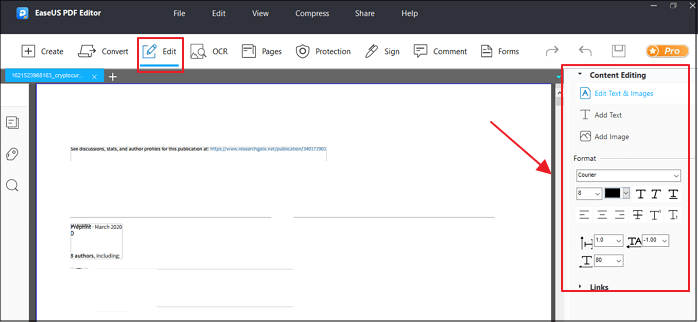 Step 3. More tools are available under the "Pages" option. This versatile software supports deleting, extracting, cropping, rotating the pages with ease. You can add many elements to the PDF, including header & footer, background, watermark, etc.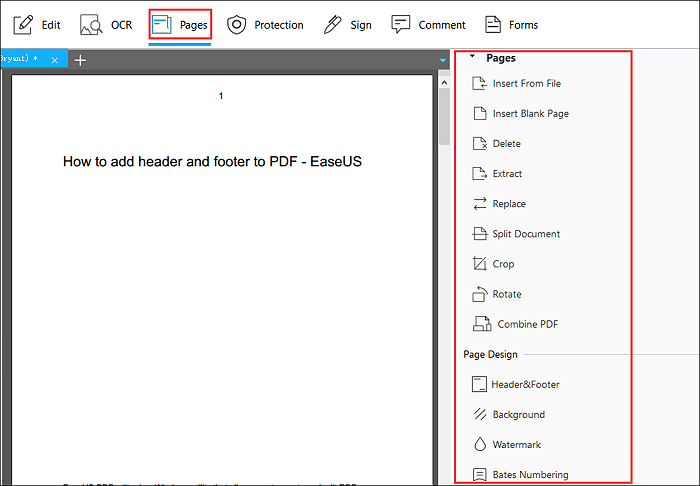 Step 4. After editing, you can choose to encrypt the PDF with a password, sign the PDF with an e-signature, or add comments to it. Then, click on the "File" button and select "Save" or "Save As" to preserve the changes you made to the PDF.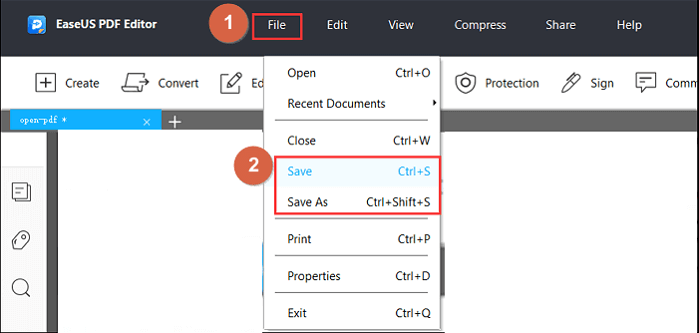 Note: You can try various options from the Content Editing menu, such as adding new text or adding images into your PDF file.
#2. Edit Scanned PDF Files with PDF Buddy Online PDF Editor
PDF Buddy is an easy-to-use online PDF editor. It is best suited when you do not wish to download any external application on your device for PDF editing.  However, it comes with the limitation of internet availability.
If you are in a quick hurry to edit your PDF file and do not have internet, you can be disappointed with this PDF editor. With the internet, you can begin editing your PDF file by uploading it directly on their website.
Price: Its pro version charges $7.99/month.
Supported OS: It is available on the web so that you can access it from any OS with a working browser.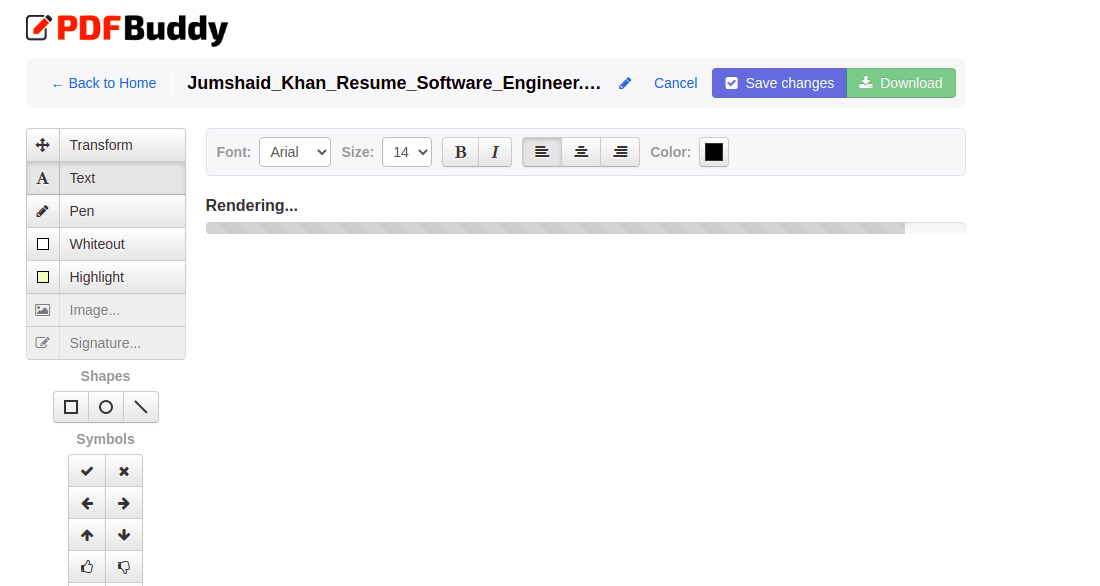 Pros:
No need to download and install.
Friendly user interface.
Cons:
Files can't be bigger than 20 MB
No option to create new PDFs.
The free version only edits up to 3 PDFs each month.
Conclusion
Users who lack information about OCR-based PDF editors always have difficulty editing their scanned PDF files. But, if you are self-aware of the PDF editing tools, your experience of editing PDFs can be much more pleasing.
PDF Buddy is a perfect choice if you are a user who only needs to process some small PDF files occasionally. 
But, if you need to deal with some large files frequently, you can try Soda PDF and EaseUS PDF Editor. Both of these two tools can work without the internet and make your PDF editing on Windows, Mac, and Mobile smoother. Soda PDF has high brand value and the cloud sharing collaboration option to share your PDF files and edit them in real-time. And EaseUS PDF Editor is highly affordable.
No more content