In the event of surfing the internet for pictures to use for a particular assignment, the best fit for the task is dented with an emoji or watermark by meme creators or related individuals. For further illustration, there is the case of placing emoji or watermark on a picture meant for other assignments, then losing the main image. The surfer might start thinking advanced Photoshop skills is the only way to turn this random piece into a masterpiece. That is not true.
This article is dedicated to carefully outlining ways to remove unwanted emojis and watermarks from a picture on the web, on desktop apps, and on mobile phones (popular Operating systems)
Part 2. Remove emoji from photos on PC with Apowersoft Watermark Remover
Apowersoft Watermark Remover offers an easy solution with a unified user experience. The software is compatible with Windows versions from 7 upward. The interface is amicable and is easily explorable by novice users of seasoned experts. It can eliminate unwanted effects like dates, stamps, figures, watermarks. Furthermore, it grants users the capability of measuring their satisfaction with the preview function.
Price: It costs $25.00/Monthly, $39.00/Annual, and $59.00/Lifetime.
Compatibility: Windows

Apowersoft Watermark Remover Review: An Easy-to-use tool to Remove and Add Watermark for Phots & Video
Pros
It does not only remove watermarks and related effects, it adds them too.
It can process large numbers of photographs.
It has a user-friendly interface leaving no room for misappropriation or discomfort
Cons
It has limited editing tools as it is primarily for watermark/emoji removal.
To remove emoji from photos on PC with Apowersoft Watermark Remover:
Step 1: Complete the download process and installation of Apowersoft Watermark Remover software on your Windows PC.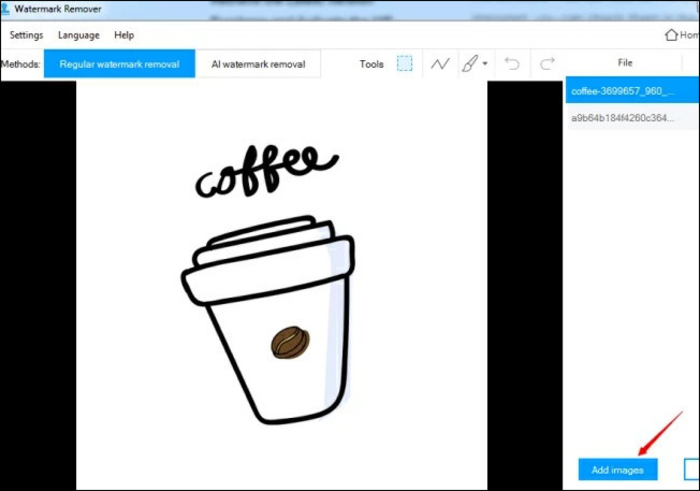 Step 2: As soon as it gets installed, you have to proceed with instructions for opening it. Then locate the tab for Image watermarks given on the left side. After that, you have to click on the Add Images button, and you will be able to import the desired photos on your PC. Herein you can add one or multiple photos to remove watermarks.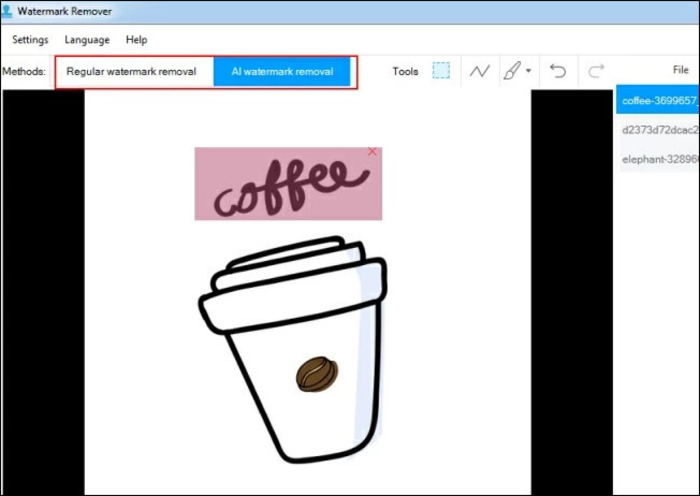 Step 3: You will be able to see images in the list and highlight the same. After that, you have to select a particular area of the watermark given in the photo. You will have to locate the right window and make a selection with the help of the mouse.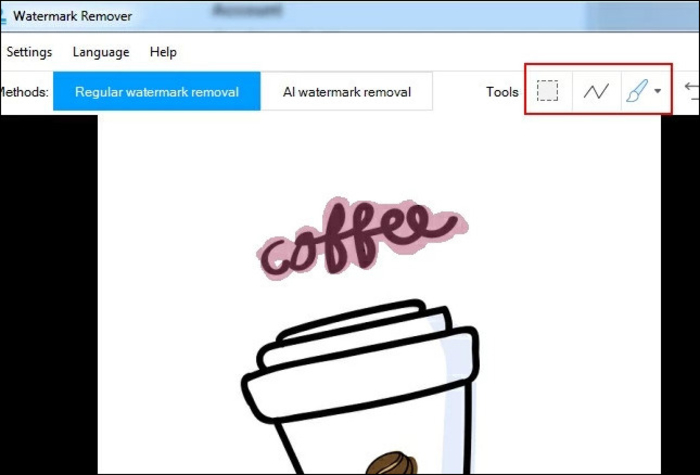 Step 4: As soon as you get done with the selection, proceed with pressing the convert button. You will find it in the right corner in the lower section of the window.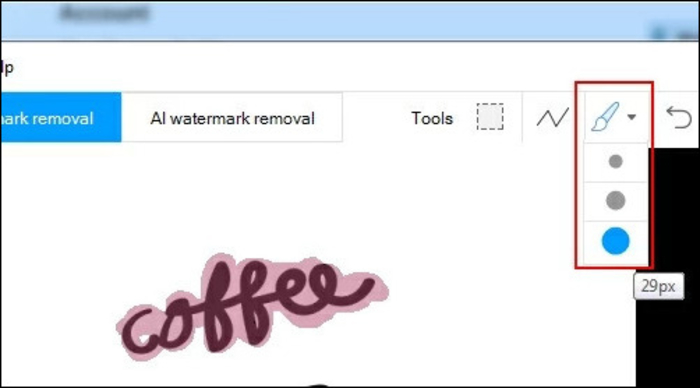 Step 5: You have to wait for the process to finish, and as soon as it gets finished, you will see a reminder pop up on the screen. You can proceed to save your work at the desired location. 
2. Remove Emoji from Photos with Photoshop
This universal tool comes in handy for this task. It is the most sought-after for functions related to tweaking photos and videos. A lot of people, however, underestimate its simplicity in applications like these. 
Pros
It doesn't sacrifice the quality of the image.
It gives images better dimensions.
Cons
New users might be discouraged by the complicated user interface.
It requires too many details.
To Remove Emoji from Photos with Photoshop:
1. Open Photoshop, on the menu bar in the top left corner, place the cursor on file, then click Open, keyboard shortcut: CTRL + O.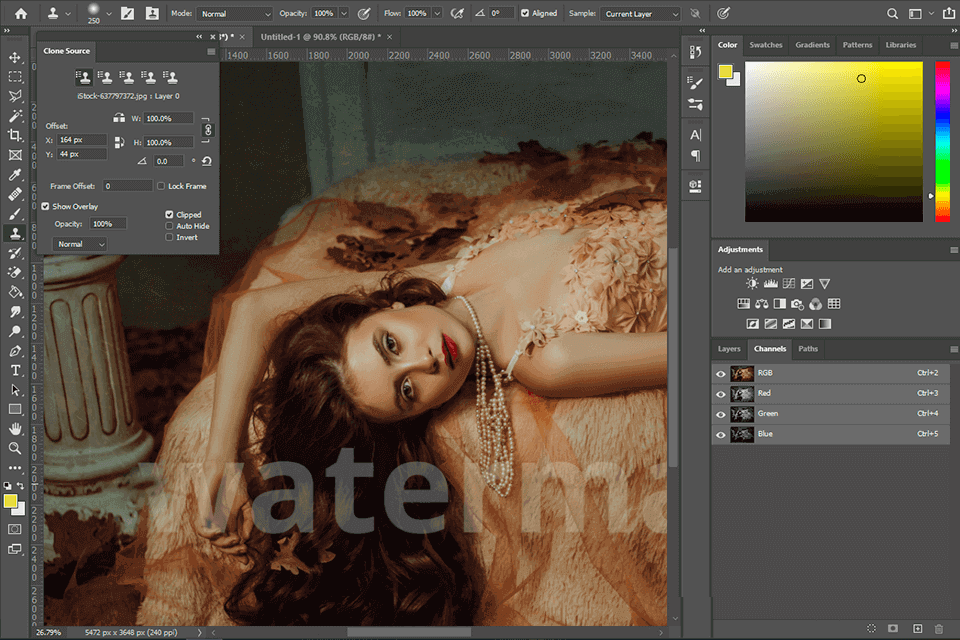 2. Select the relevant images for the task, another way is to drag the images to the platform.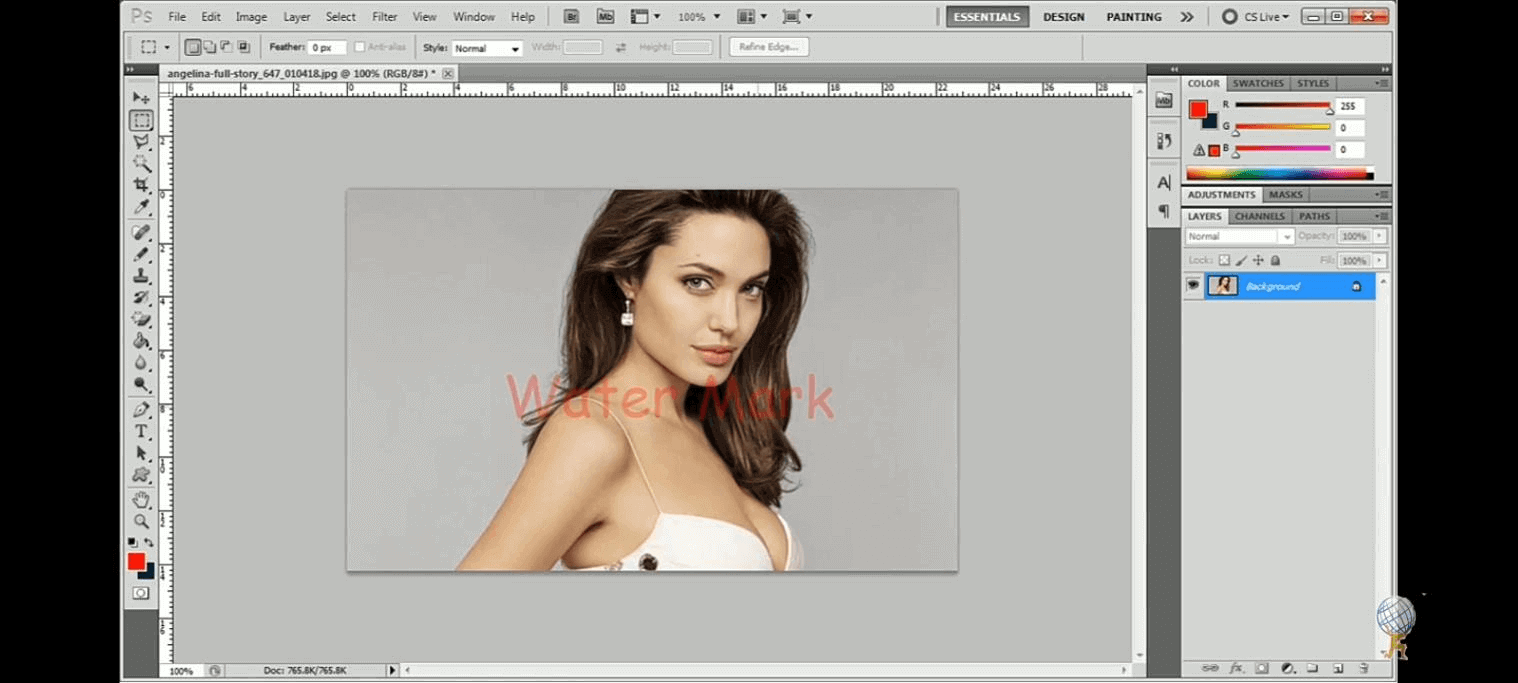 3. On the left is a toolbar, here select the "Magic Wand" tool.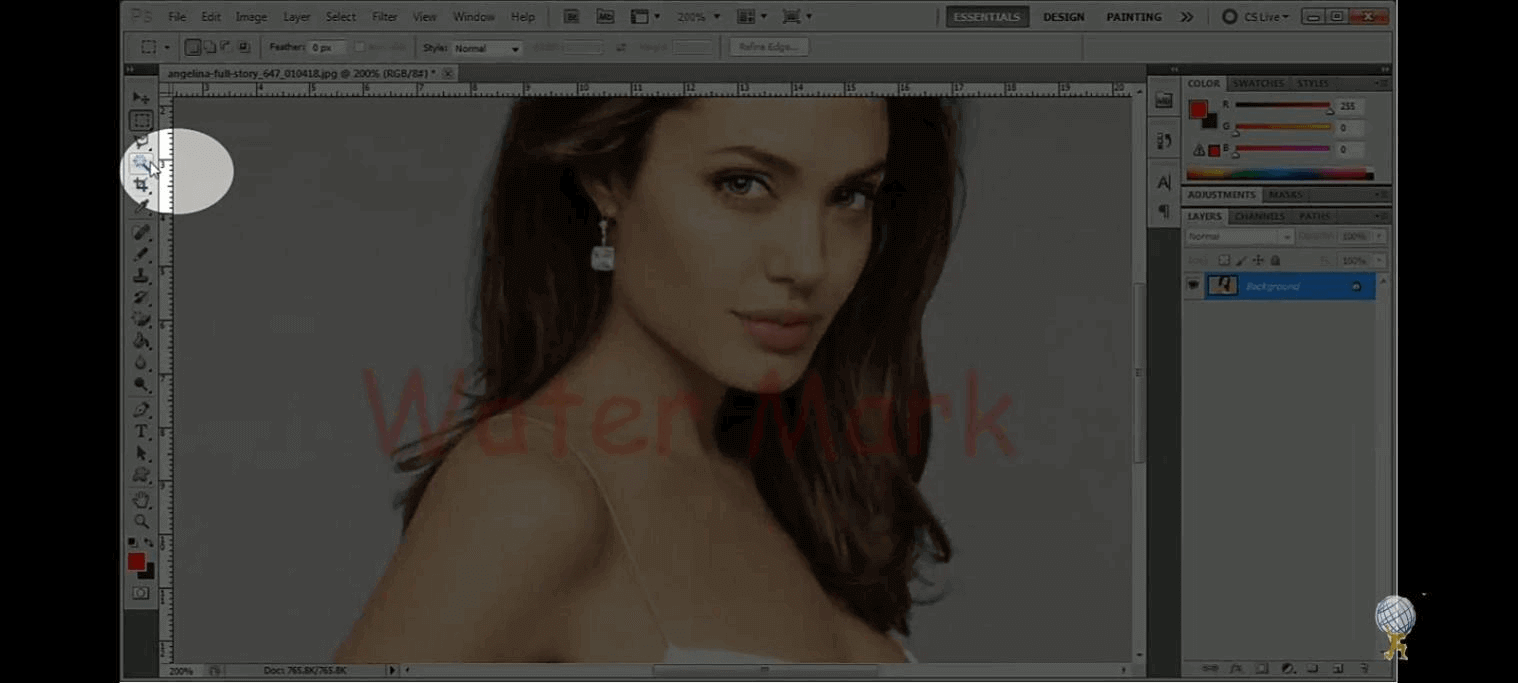 4. With the tool, click on the body of the watermark, if it is extensive, click on the highlighted tool in the top right corner. Then hold down the shift button on the keyboard and keep selecting.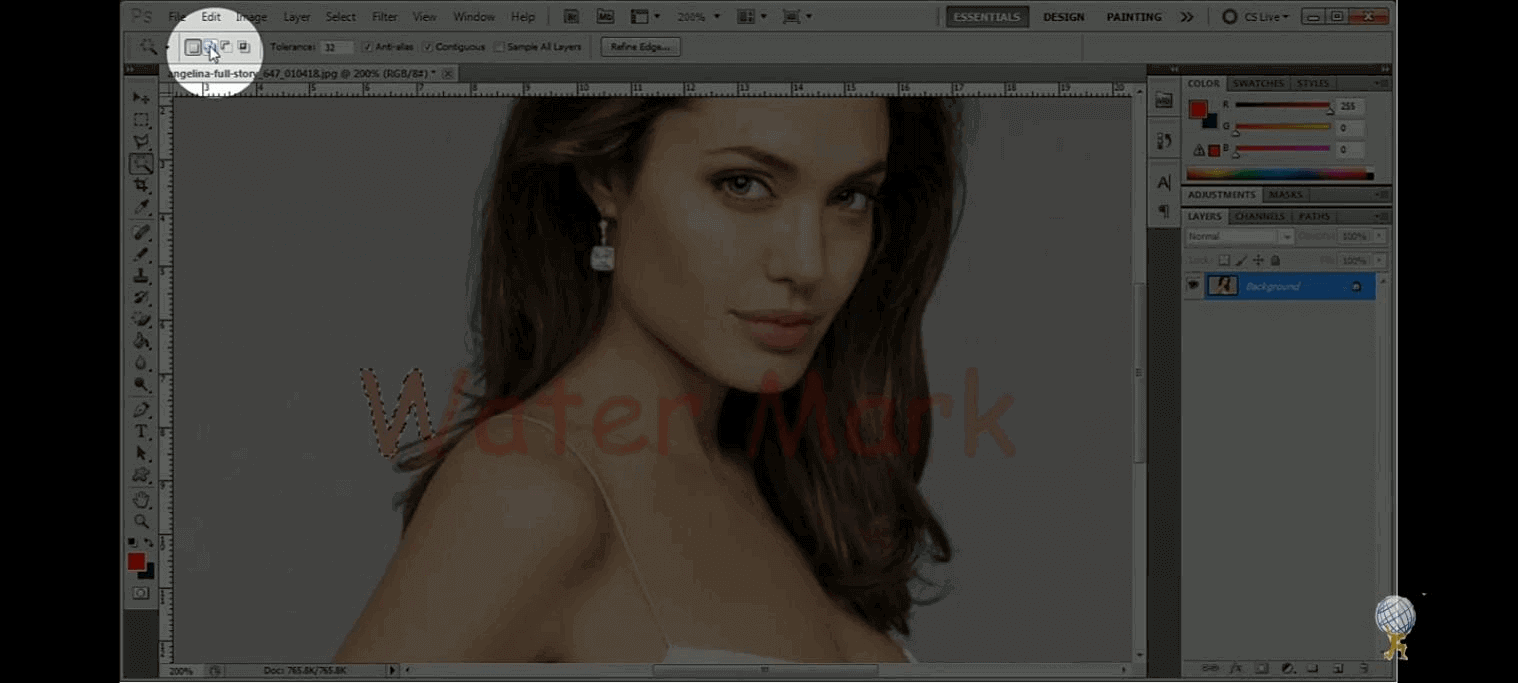 5. After the entire body is selected, click on "Select" in the menu bar, a drop menu comes up, click on "modify", on the submenu, select "Expand".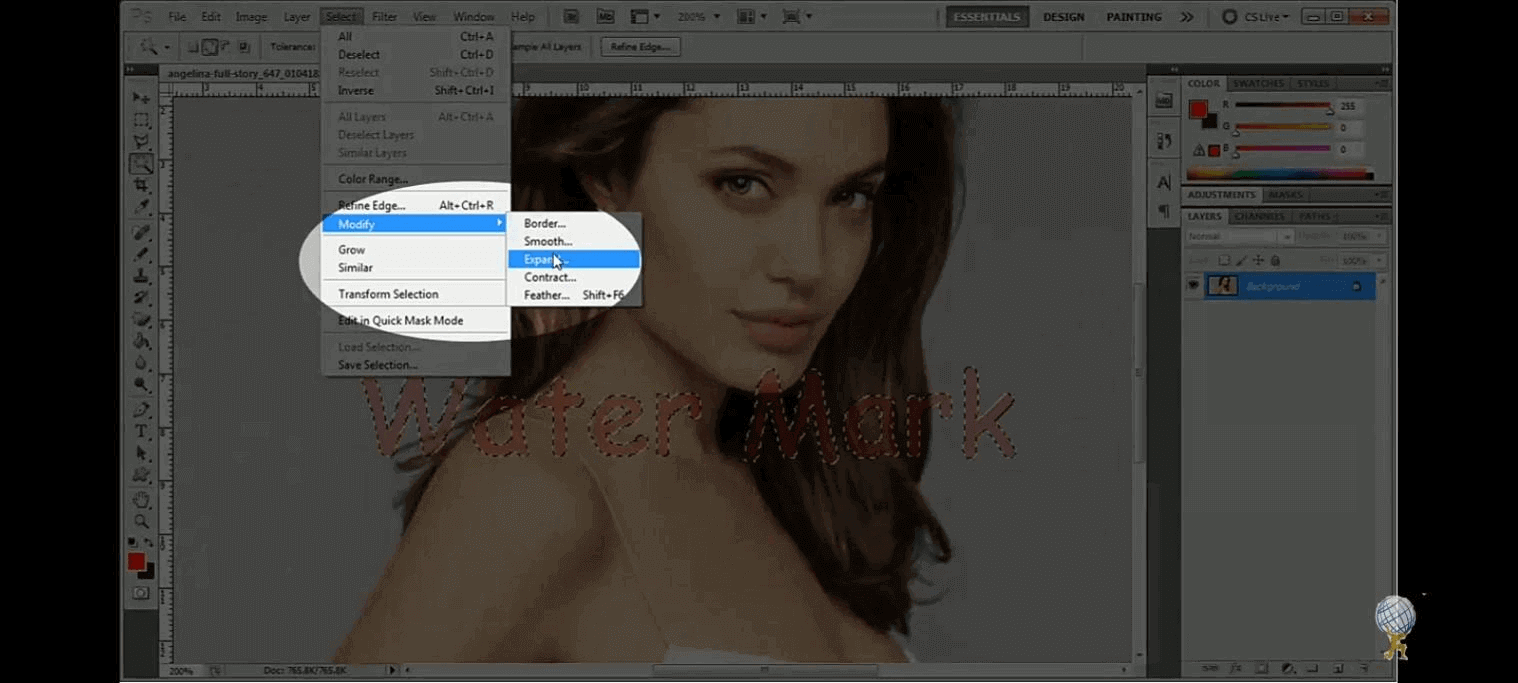 6. This is the result below, proceed to expand by 1 pixel.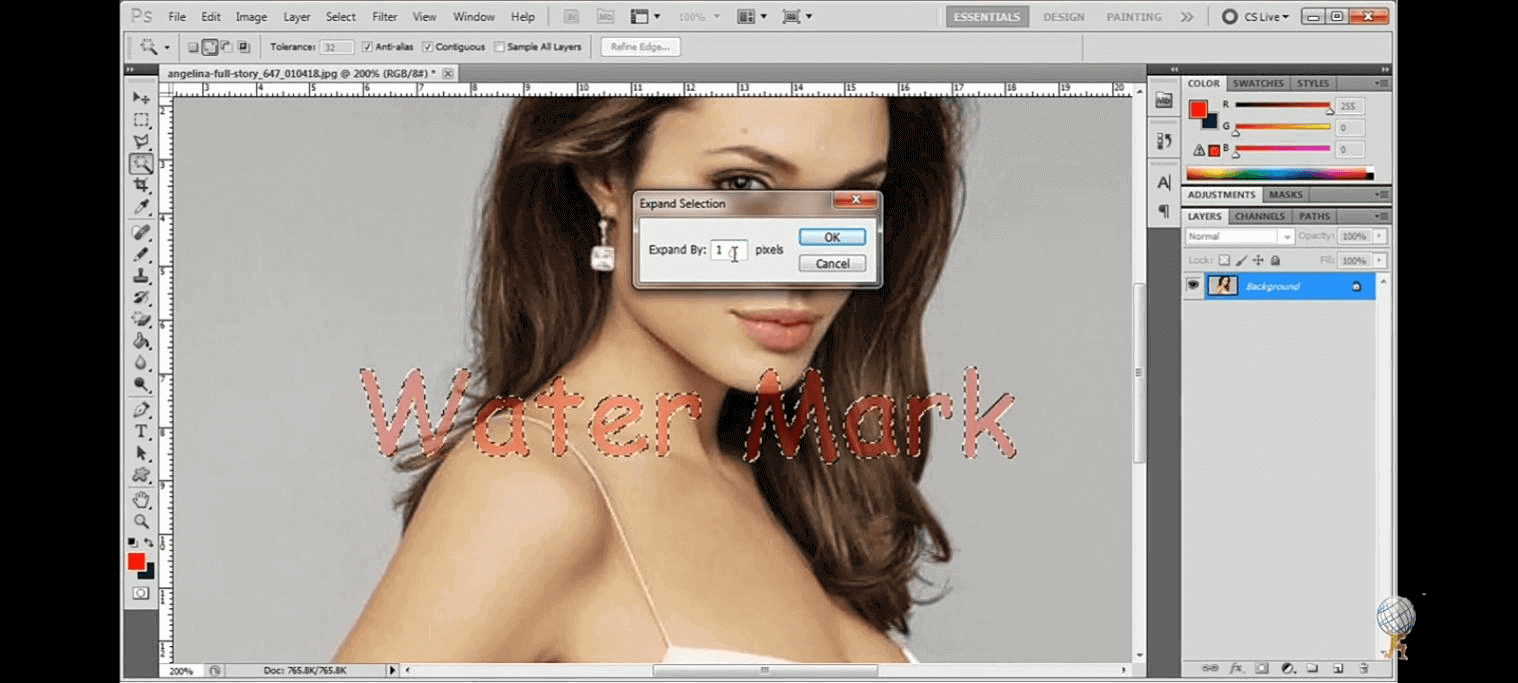 Select an Image
7. When that is done, select the "edit" option on the Menu bar, on the drop menu, select "fill". On the pop-up box, select "Contents Aware", then confirm with "OK".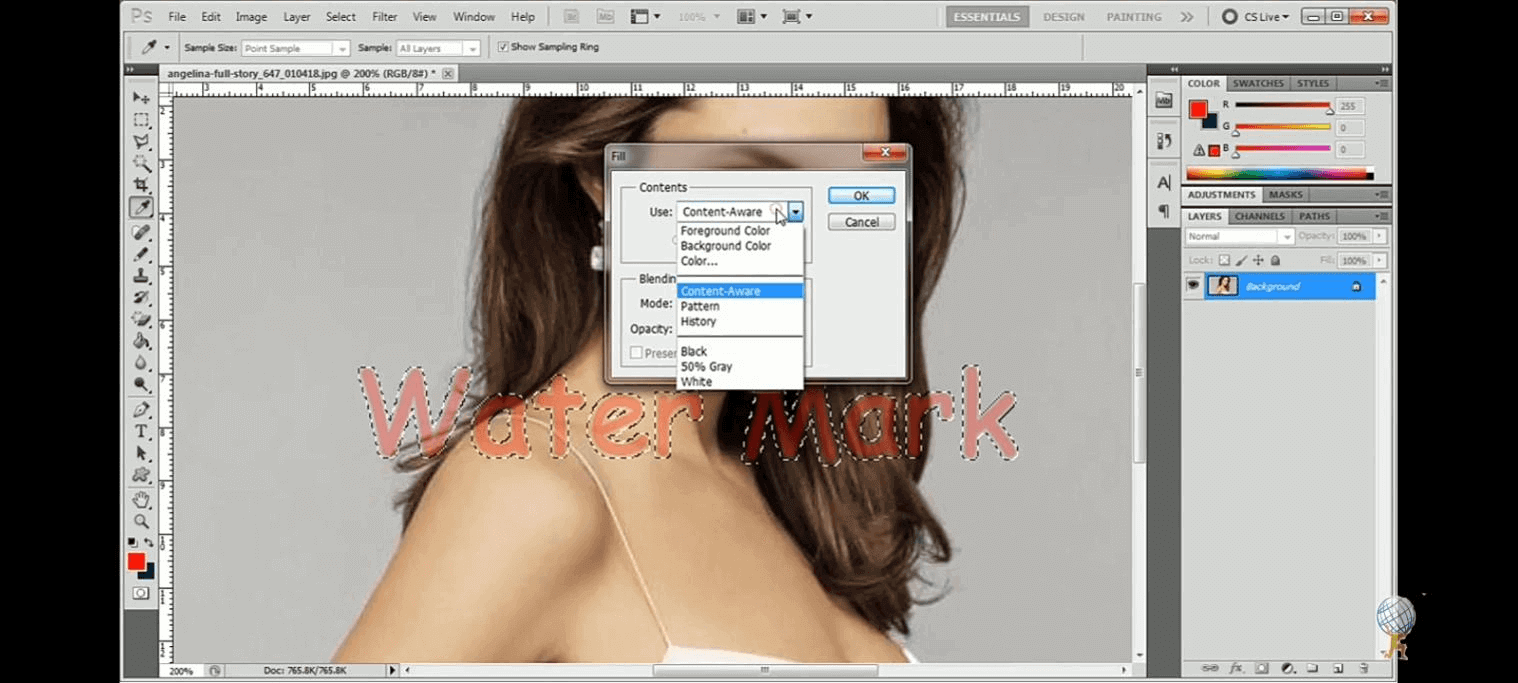 8. Now you can see the watermark is successfully removed from the picture.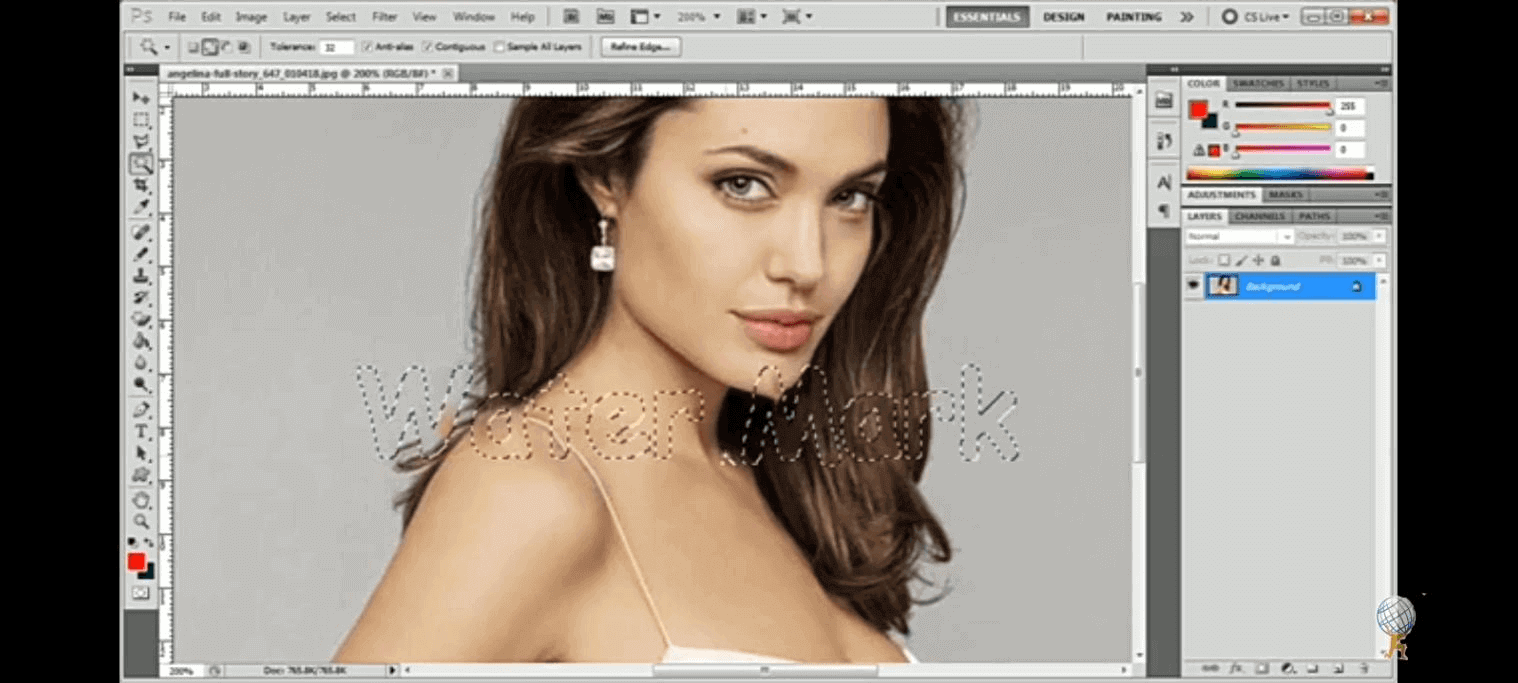 Part 3. Remove Emoji from Photos with Online Watermark Removers
There are online watermark removers that can perform the task just as much as the desktop apps. They are accessible through a device that can surf the world wide web provided with a WiFi connection or cellular data. 
Pixlr
It's a fantastic watermark removal program that allows users to remove unwanted indicators with only a few clicks. In addition, a zoom option is available to assist you in correctly deleting a mark without causing damage to the surrounding region.
You have the option of installing it on a computer or using an online platform. It allows users to download photographs from a computer's gallery or the cloud.
Pros
Pictures can be uploaded directly from the cloud.
Cons
The interface may pose a few challenges to new users.
Watermarkremover.net
Watermarkremover.net is a strictly online watermark removal platform. It is strictly for watermark removal too, it serves no other purpose, and has no other uses.
Pros
User-friendliness.
It has simple tools.
Users do not need to download any software.
Cons
It is inaccessible without an internet connection
Part 4: Remove emoji from photos on Android and iPhone
Image tweaking is not restricted to heavy software like desktop applications. The mobile phone is a handy device that can be used even in the busiest of places. There might come a need to use a picture that's being distorted, and there is no computer around. 
There are apps/software that can be used to image editing of watermark removal on mobile phones. Below are examples of apps that can be used on the most popular Operating systems (Android and iOS).
TheInpaint (iOS only)
This excellent photo stamp remover works with JPG, PNG, TIFF, and BMP files. Users can easily remove watermarks of any size and form with this method.
Its most significant benefit is that it allows you to eliminate any form of item from your photos. It also works wonders on skin and eye imperfections. In addition, users can recover ancient images, even if they are severely damaged, with such a set of tools.
The Marker, Guide Lines, Magic Wand, and Lasso selection tools will come in handy in removing signs without leaving a trace.
Step 1: Upload the image you want to process.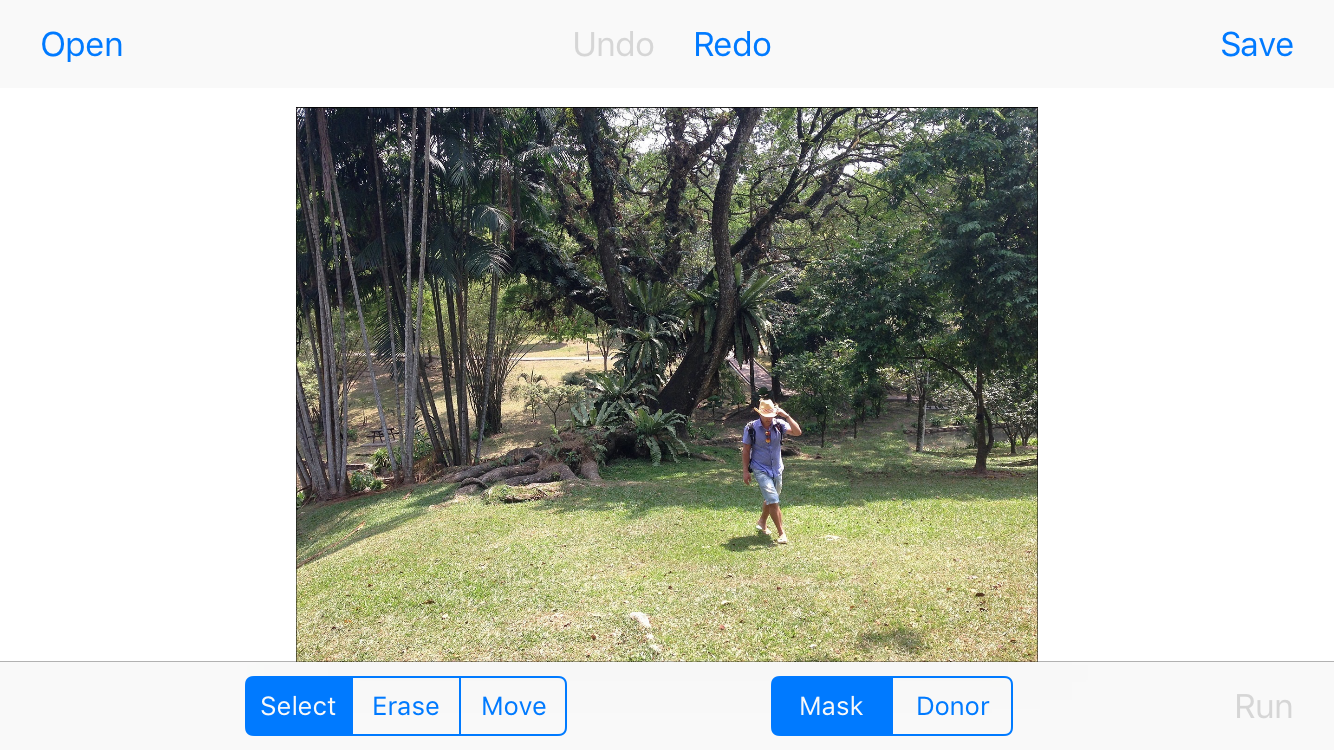 Step 2. Mark the emoji you want to remove. Tap "Select" mode and use the marker to paint and fill the emoji you want to remove from the picture.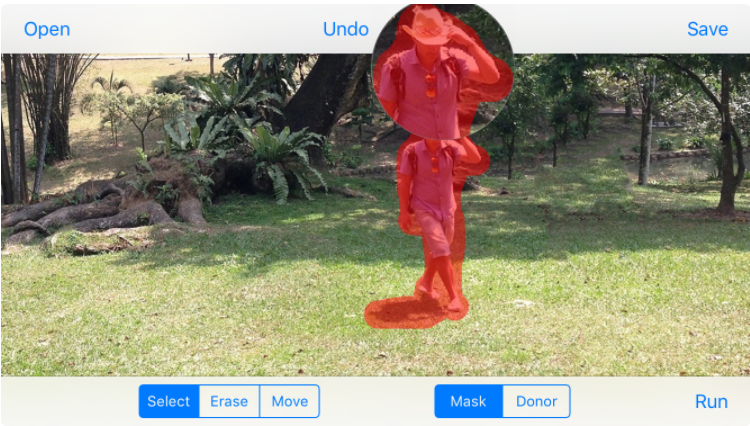 Step 3: Tap the "Run" button, and the emoji will be removed from the photo.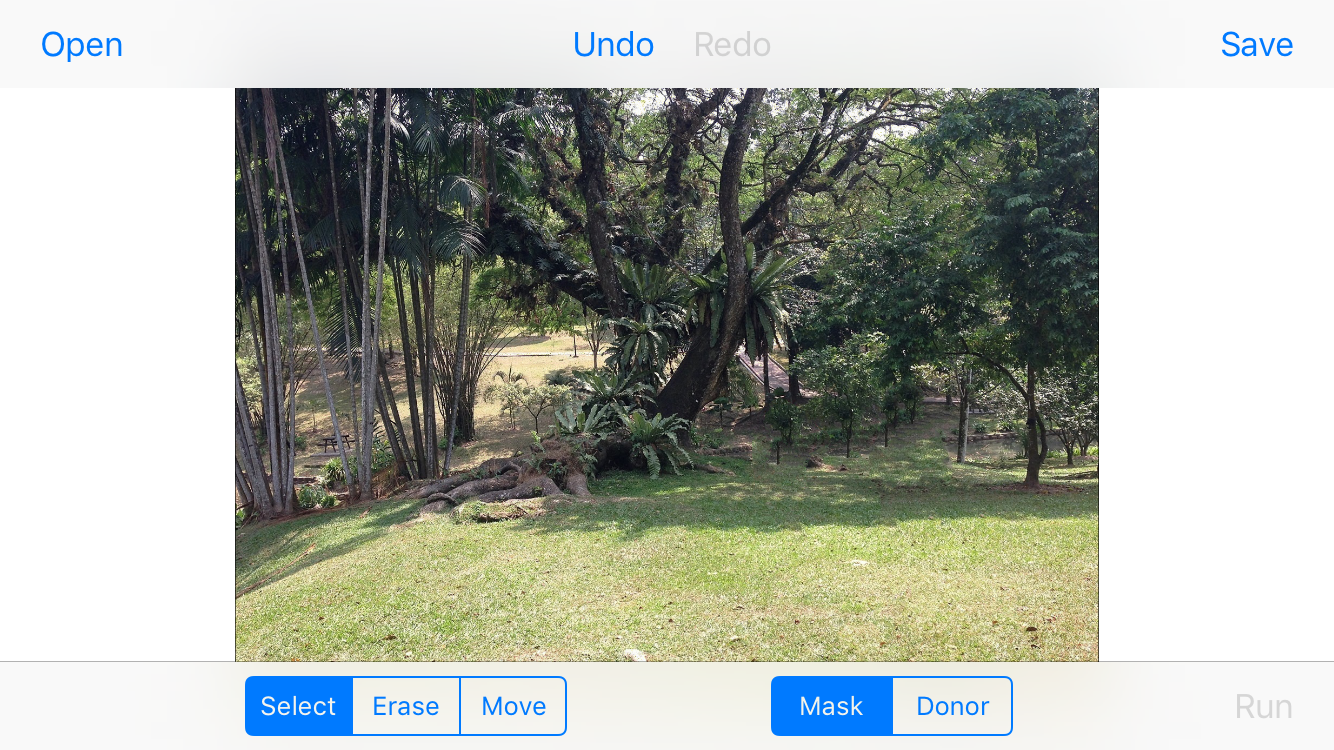 Pros
The usage is not limited, it removes all forms of details.
It is very easy to use.
Cons
It is not usable on Android OS.
It cannot edit sophisticated backgrounds.
Artipic (Android and iOS)
This photo editor is capable of handling any image editing chores. It includes tools for editing, retouching, and sharing visual content, which is essential for individuals who work with it.
Despite its numerous capabilities, this software is relatively easy to learn and use (especially with Photoshop). In addition, watermarks can be easily removed using the program's retouching capabilities.
 Step1. Select the image you want to modify.
Step 2. Click the "TOOL" and then select "Healing"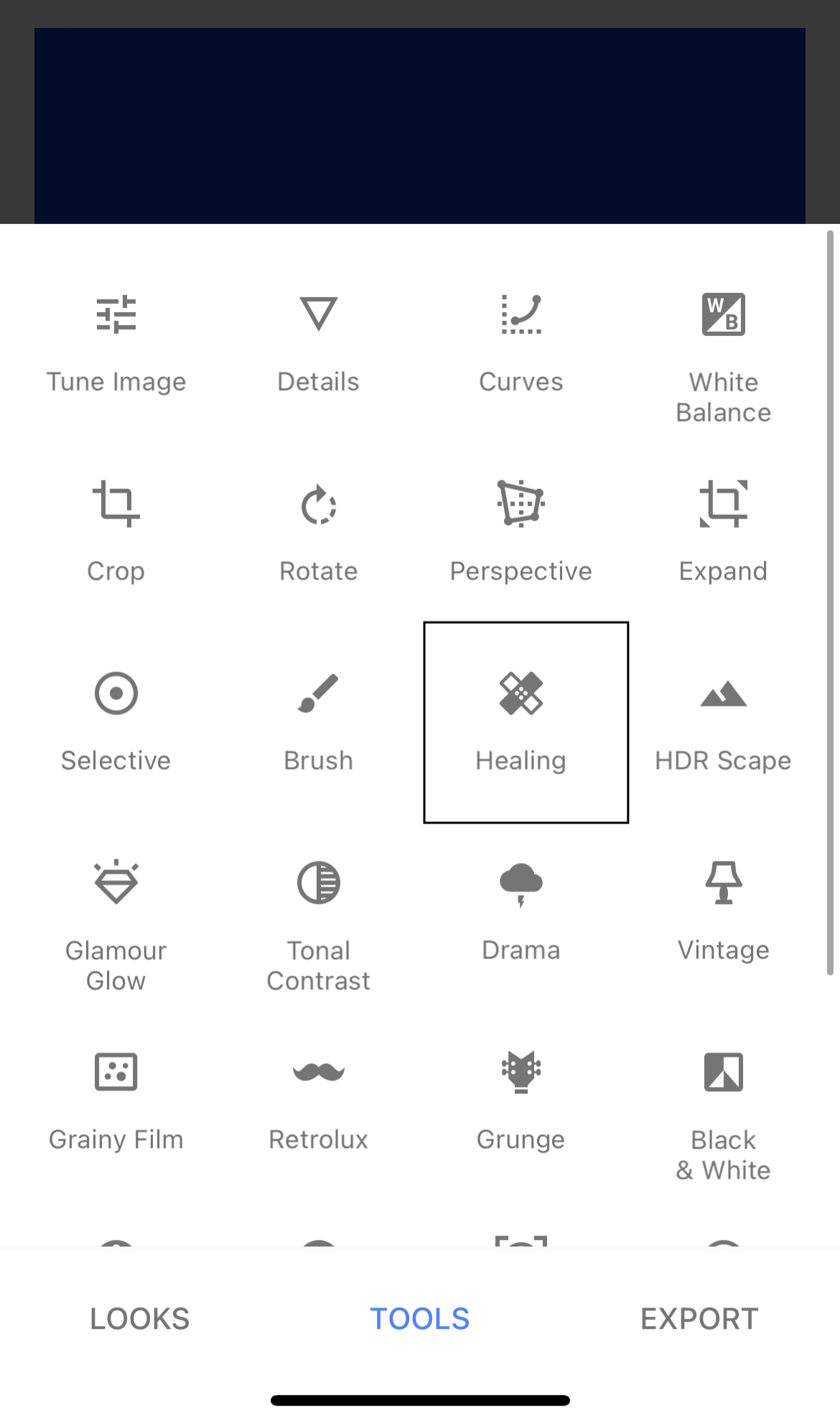 Step 3. Then paint with your finger on the location to be edited, and the selected area will turn red. After releasing your hand, the system will automatically overlay the picture around the selection on top of it, completing the operation of removing the emoji.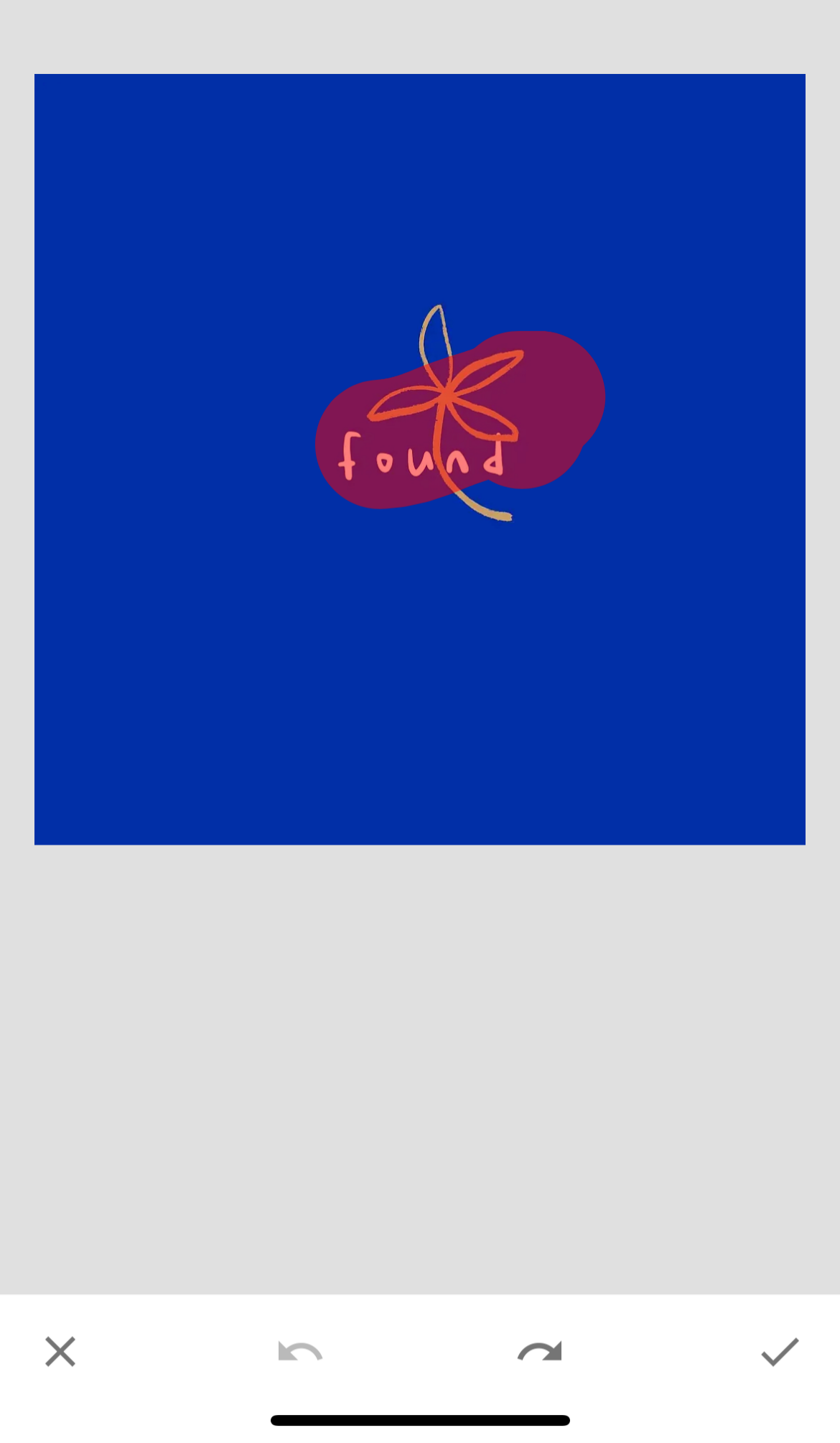 Pros
It has a very uncomplicated user interface
It has plenty of basic tools to use.
It leaves no blemishes.
Cons
It does not have advanced tools.
Conclusion
All of the watermark remover tools listed have the same thing in common - watermark/emoji removal, and it is advisable to have at least one in the electronic toolbox. 
Which would it be? They are all elite tools, but Apowersoft Watermark remover offers the best in balancing simplicity with efficiency for a good result. Readers are welcome to test it and provide feedback.
No more content