It can be convenient to know how to download YouTube videos as you may often find yourself in a situation when you lose or run out of internet connectivity. For instance, if you are traveling, you may not always have access to the web or data connection, so downloading YouTube videos beforehand can save the day for you. 
Moreover, if you wish to save your data allowance usage or want to enjoy your videos without having to worry about buffering due to network slowdown or congestion, download a few YouTube videos. So whether you are using an iPhone, Android, Windows, or Mac, explore this article to learn about various methods that will solve your problem with each of these devices. Let us start by looking at a convenient YouTube video downloader iPhone. 
How to Download YouTube Videos on iPhone
Downloading YouTube videos on your iPhones or iPads can be slightly delicate compared to doing it on other systems, and this is because Apple keeps a close watch on the apps made available in its store. There will be several options available if you decide to jailbreak your phone, but that is not an option you want to look at. So follow the below guidelines for the best and easiest way and a hassle-free YouTube video downloader iPhone. 
Step-by-step guide
Step 1: Download the app Documents by Readdle and open it. Visit site. 
Step 2: Next, open the web browser by tapping on the icon that resembles a compass and then go to www.videosolo.com/online-video-downloader/.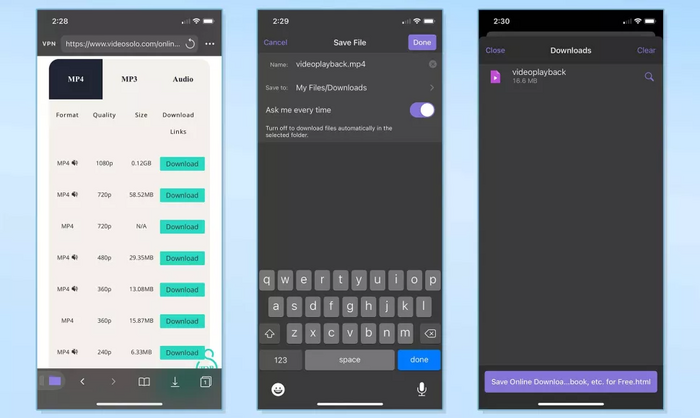 Step 3: In the available text box, paste the YouTube video link you wish to download and click on 'Download'.
Step 4: Wait for a few moments, after which the video will decode and generate a list of various output formats and quality options. Go to your preferred output option and tap Download.
Step 5: Now enter a name and download the location for your video
Step 6: Go to the navigation bar at the bottom and select the Downloads section to view your downloaded videos that are present inside the Documents app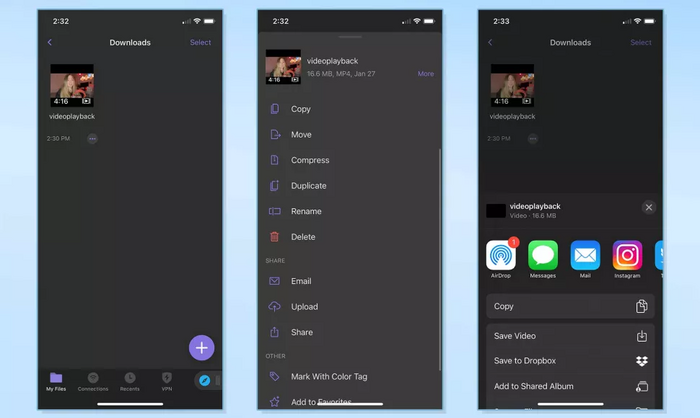 Step 7: Next, go back to the Documents app home screen and open your Downloads folder as you have to save your downloaded videos to your iPhone hard drive 
Step 8: Once you locate the video of your choice, tap on the three dots over it
Step 9: Now click on Share and then Save video. The downloaded YouTube videos will be available in the Photos app. 
How to Download YouTube Videos on Android

If you are looking at downloading your YouTube videos with an Android app from the Google Play store, it will be next to impossible as Google does not allow such devices. On the other hand, you can install an APK file from outside the Play store like YouTube Go which will allow you to bring in a YouTube downloader on your phone. 
Step-by-step guide
Step 1: On your android device, install the YouTube Go app and open it. Visit site.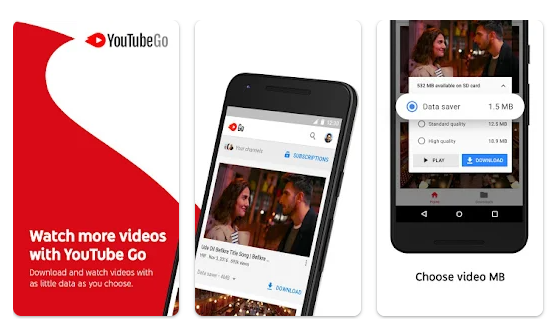 Step 2: Using the Search box at the top, search for the video you want to download for offline viewing.
Step 3: After opening the video to download, tap on it, and it'll lead you to another window to choose your quality options, data saver mode, etc. Select all the measures you want and click on the blue Download button. You cannot select the video resolution in the YouTube Go app.
Step 4: After completion of the download, visit the home page tap on the download button at the bottom to see the downloaded videos. 
How to Download YouTube Videos on Windows & Mac
You can download YouTube videos on your Windows PC and Mac with the help of a variety of tools and techniques. One of the easiest ways is to use Aimersoft iTube HD video downloader, which is a hassle-free online video downloader and converter. The HD video downloader for YouTube and a host of other video-sharing sites also comes with a number of powerful features and advantages. It can provide 3X faster downloading speed of high quality 4K and Full HD videos in batch on your Mac computers. Apart from that it also offers a Private Mode to safeguard your downloaded video in a password-protected folder. 

The Aimersoft iTube HD video downloader also allows you to convert downloaded videos with ease apart from transferring videos to device, playing downloaded videos directly with the help of a built-in video player, and downloading subtitles for your YouTube videos with one click, and much more. 
Price: Its Windows version starts at $19.00/year for 1 PC, its Mac version starts at $24.95/year for 1 Mac.
Compatibility: Windows and Mac
Step-by-step guide
Step 1. Download and run iTube HD Video Downloader on your Mac or Windows PC.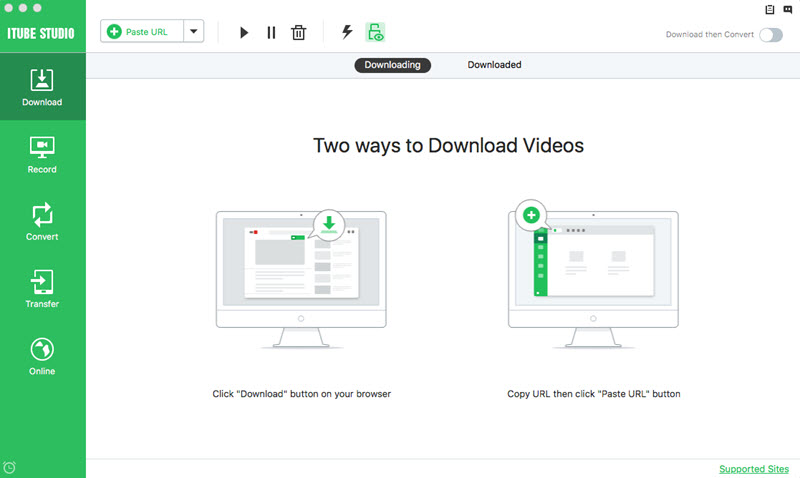 Step 2. Play the videos you want on Chrome, Safari, Firefox or any other web browser. Then you will get a "Download" button on the video window. Just click the button to download the video.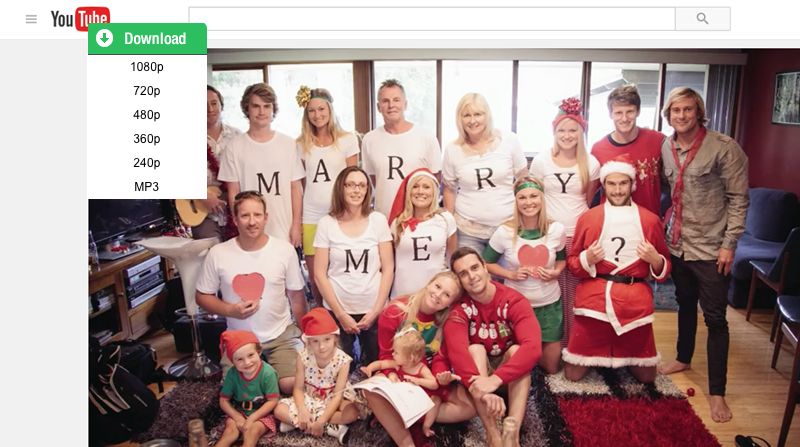 After downloading, you can find the videos under the "Downloaded" tab in "Download" menu.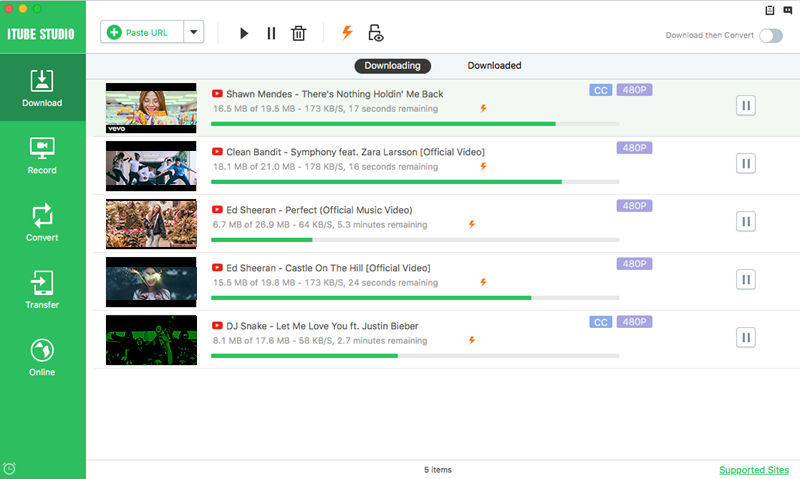 You can also download video via a copied URL. Copy the URL of your favorite videos and paste it in iTube HD Video Downloader, then the program will begin to download the videos right away.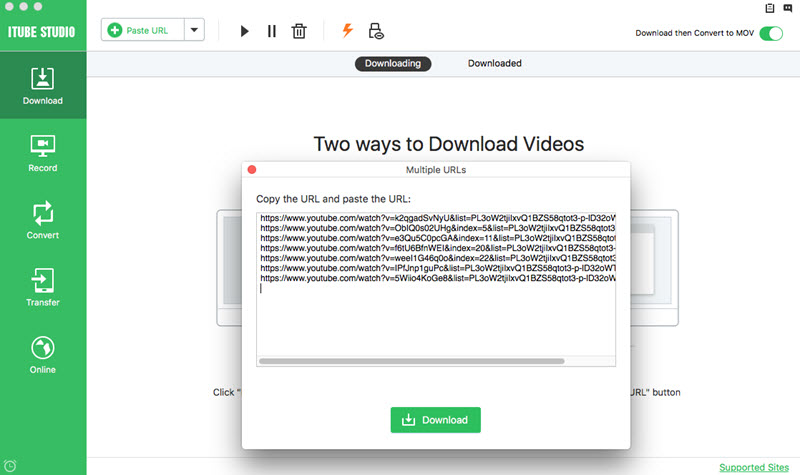 If you want to convert the downloaded videos to any other regular format:
 
1. click the "Add to Convert List" icon on the right of each video to import the them to the "Convert" menu.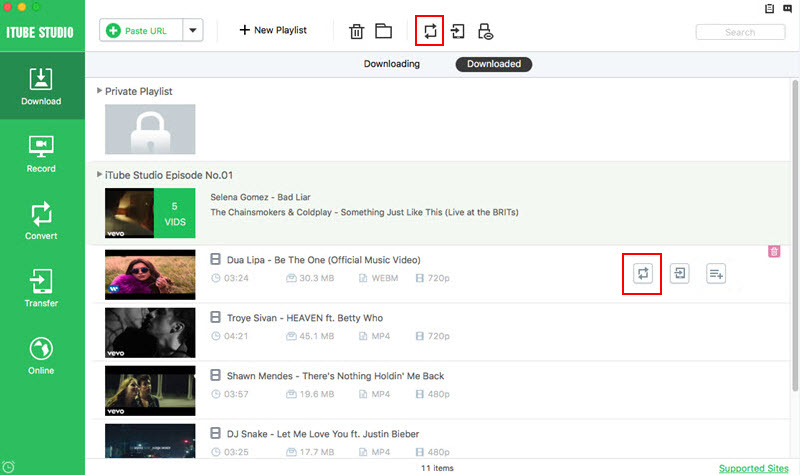 2. Go to the "Convert" menu, navigate to the video you want to convert and click the "Convert" icon beside it. Then choose your target video or audio format and click "OK" to start converting.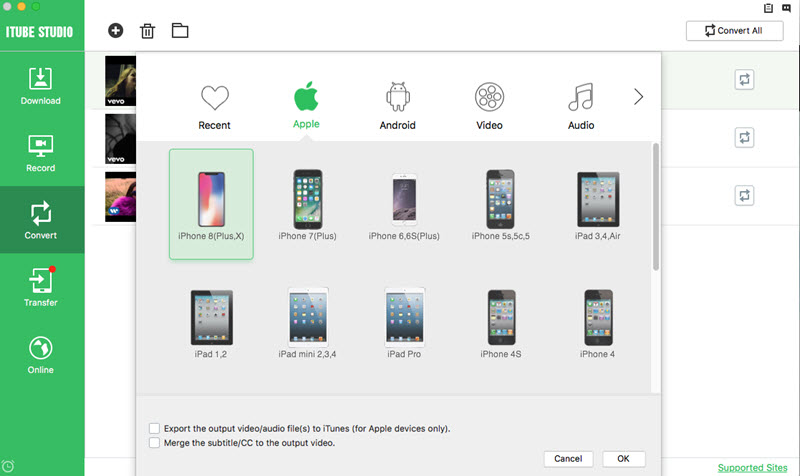 Conclusion
You are now familiar with a variety of techniques, programs, and procedures that can help you download YouTube videos not only on Mac, Android and Windows but also YouTube video downloader iPhone. Just follow a few simple steps and you can save on your internet data or watch your YouTube videos without buffering when on the move. If you are using an Android device you can simply use the official YouTube Go downloader to get your favorite videos on your phone or tab. However, if you are using a Mac or Windows, your best option would be to go for the easy-to-use Aimersoft YouTube downloader that not only gives you a high-speed and high-quality video downloading experience but also protects your downloaded videos in a password-protected environment.
No more content