Videos have become one of the primary forms of sharing things with others. Many paths are available for us to share these videos. But as for Email, it only allows its users to send videos as attachments, and the video size is limited.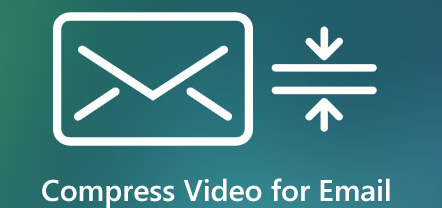 We all know that videos usually take up too much storage, which means we can't send them through Email directly. Compressing these large-size videos to a smaller size to fit the Email size is the choice for most of us. In this passage, we will introduce a professional video editing software, EaseUS Video Editor, which can help you reduce video size to Email size with several clicks to send them easily. 
Professional Video Editing Tool – EaseUS Video Editor
Before getting into the specific steps, let's first see some features of this tool – EaseUS Video Editor.
As one of the most popular video editing software, EaseUS Video Editor can not only be used for compressing videos, and it also has the function to cut, trim, split, rotate, resize videos, etc. It can surprise you with endless possibilities and great results. Adding various special effects, it makes your videos stand out among all videos.  
Compatible with all video formats
You don't need to worry about your videos' formats because EaseUS Video Editor supports almost all types of video formats, like MOV, MP4, AVI, WMV, etc. You are enabled to convert your videos to any form you like.  
Share videos on various social media platforms
We all have our friends circles on various social media platforms. After finishing the edition, you can share your videos on any social media apps, like Facebook, Instagram, Twitter, etc.
After videos are modified, compressed, or processed, the original quality won't lose, and you can still enjoy the high-resolution videos without worrying about the quality.  
Easy to operate, EaseUS Video Editor allows you to process videos with several clicks. Even beginners can master the skills and create fabulous works. 
Price: It starts $17.97/Monthly.
Compatibility: Windows 7/8/10/11
Note: EaseUS Video Editor is only applicable for Windows 11, 10, 8, and 7 systems. If you are a Mac user or want to reduce video size for Email size, you need to read another passage. 
Now let's take a look at the specific steps to compress videos to Email size.
How to Use EaseUS Video Editor to Compress Video to Email Size
Different Emails may have different size restrictions for the attachment files. Before compressing, make it clear about the required size and reduce your video size purposefully.  
Step 1: Launch EaseUS Video Editor on your Windows computer.
Step 2:Click the "Import" button to add an MP4 or other formats video or several videos you want to compress.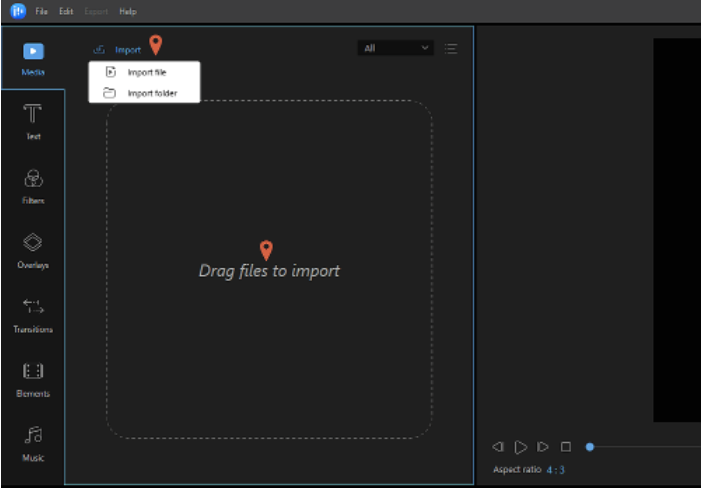 Step 3: Right-click the target file and tap "Add to Project" to add a video to the timeline.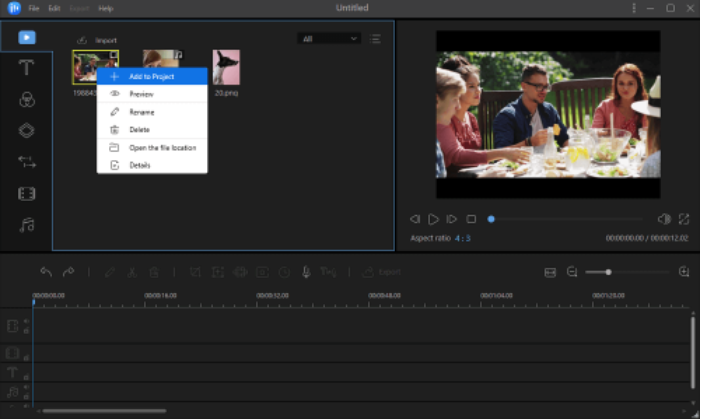 Step 4: Then, click the "Export" button, and you will see the "Output Settings" button, click it, then select a lower resolution or bitrate compared with the original ones. When you finish, tap "OK" to continue.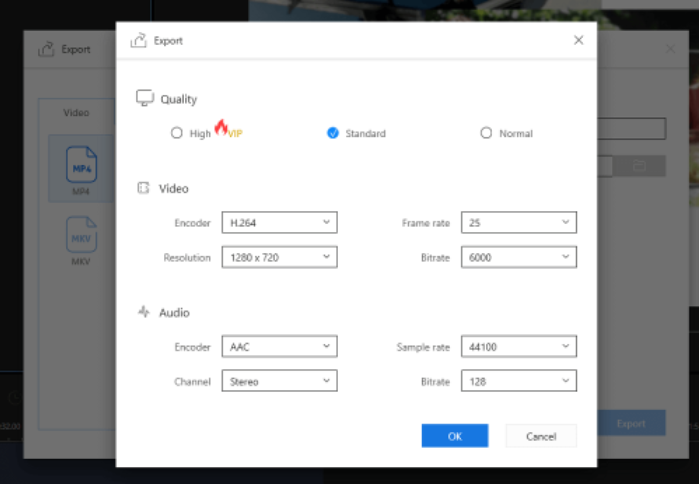 Step 5: Click the "Export" button to export and save your video. You also can select the video format you need here.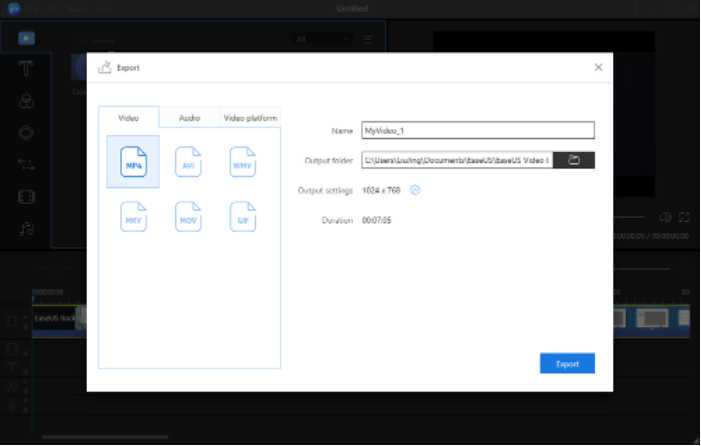 Then, your original video is reduced to a smaller one successfully.
Sum Up
Compressing video size isn't difficult if you find the correct method. We provide you with the easiest way to compress video size to Email size in the Windows system. EaseUS Video Editor is such a practical tool that you should never miss. Follow the steps to share your unique and beautiful moments through Email with your friends and family.  
Price: It starts $17.97/Monthly.
Compatibility: Windows 7/8/10/11
You can also read: 3 Simple Ways to Compress MP4 Video to Smaller Size
FAQ
1. Will the quality of the video change after compressing?
 EaseUS Video Editor can guarantee that your video quality will not be lost, you can use it with confidence. 
2. Can EaseUS Video Editor be applied to Mac computers?
It can only be used for the Windows system. If you want to compress video size on Mac, Android, iPhone, or other devices, they have different methods correspondingly. You can read our another passage to find the solutions.
How to Reduce Video Size Without Losing Quality on PC  
3. Can I share the processed videos to Instagram?
Of course, you can. EaseUS Video Editor provides you with various output formats, which can be played on iPhone, iPad, Mac, and other devices. And you can also share them on Facebook, Twitter, and Instagram, etc.
No more content