The graphics driver is a piece of software program that sends instructions to your computer's graphic card. It is an integral part of your Windows 11,10,8,7.  Whatever resources any application needs to form, the images or videos on your screen; your OS allocates them. OS would use graphic driver software to pass the information to the graphics card for processing. 
Without graphic drivers, your computer graphic card will not operate. And installing graphic drivers once is not enough. You have to regularly update graphic drivers to prevent or fix accidental application crash errors.
4 ways to update graphic drivers in Windows 11,10,8,7
Automatically upgrade your graphics drivers with Driver Easy
The first and foremost method that helps you automatically update graphics drivers is by using Driver Easy.
Driver Easy is a simple tool built for non-technical audiences to update drivers easily without needing any expert. Using Driver Easy, all you need is just perform two simple steps and update your graphics drivers in Windows 11,10,8,7.
Price: Its 1 PC version costs $29.95/year, 3 PCs version costs $59.90/year.
Compatibility: Windows
To update graphic drivers in Windows 11,10,8,7 using Driver Easy, follow these steps:
Step 1. Download and install Driver Easy, then run it and click Scan Now. 
Step 2. Wait patiently until Driver Easy finish scanning your computer and listing any hardware with missing, outdated or mismatched drivers.
Step 3. Click Update All to download and install all the new drivers automatically.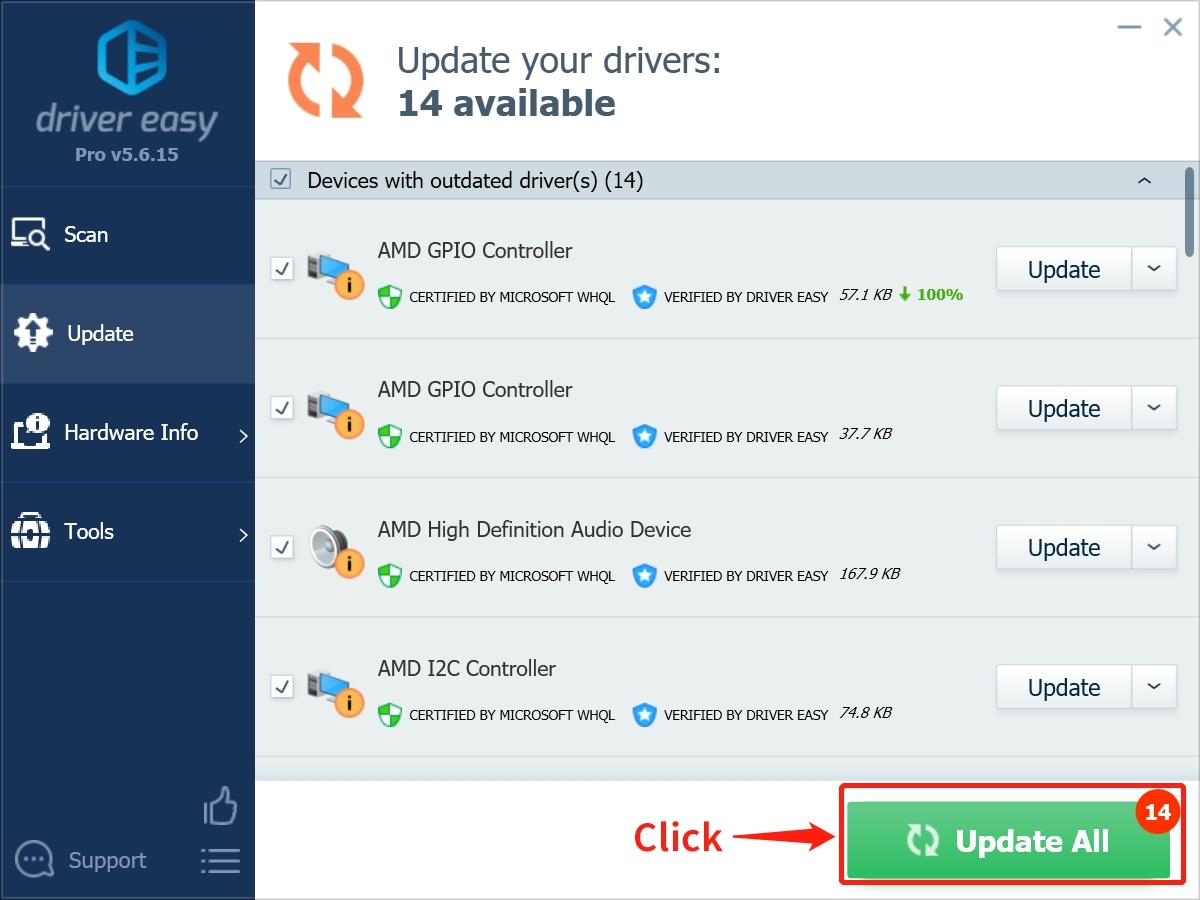 Download the latest graphic driver updates from the hardware manufacturer
A hardware manufacturer is a company that has built your graphics card. It can be NVIDIA, AMD, MSI, etc. There are tons of graphics card manufacturers out there, and the steps to download their latest graphic driver may vary.
However, the basic steps remain the same. To download the latest graphic driver updates from your hardware manufacturer, follow the below steps:
Step 1: Go to your manufacturer's website. Such as NVIDIA or AMD.
Step 2: From their website, head over to the downloads sections. (It can be a support section too).
Step 3: Find or search for the latest graphic driver for your relevant graphics card model.
Step 4: Once you find the correct version, download and install them.
Note: Some manufacturers even have automated tools listed on their websites. Which, once downloaded and installed, they find the correct graphics driver version themselves and install them.
Manually upgrade your graphics drivers using Windows Device Manager
Step 1: Open Windows Device Manager through Task Bar.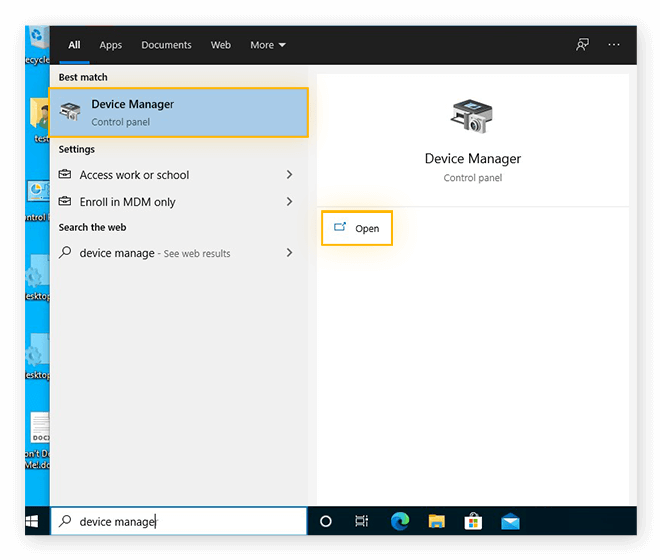 Step 2: Expand the Display Adapter. Select your relevant graphics adapter in the expanded list, right-click on it, and select the properties option.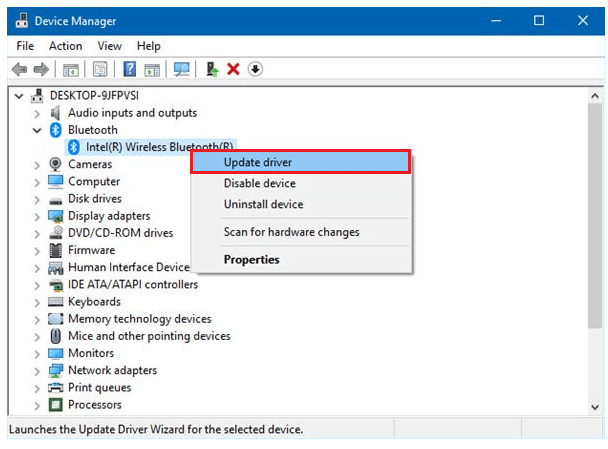 Step 3: Switch to the Driver tab from properties. In the Driver tab, click on the Update Driver button.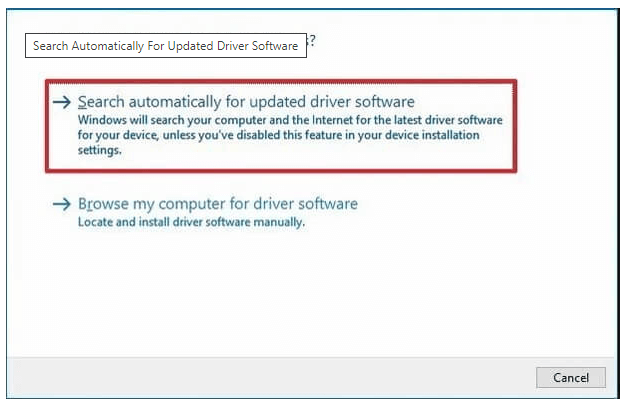 Step 4: Select Search automatically from Update Driver options. Windows will automatically search the graphics drivers online and install them for you.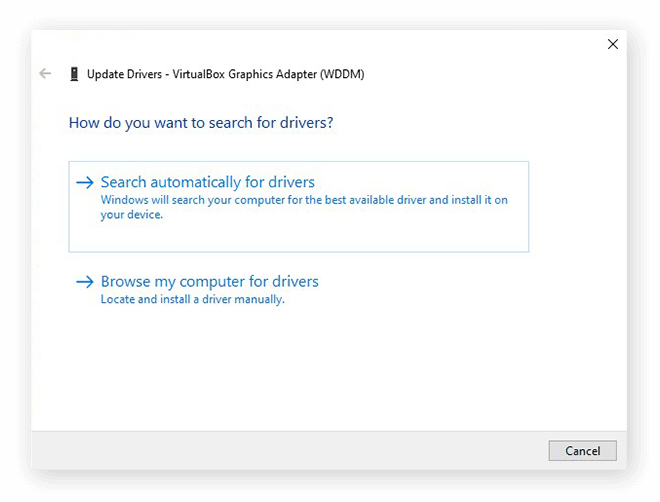 Check for graphic driver updates using Windows Update
Windows 11,10,8,7 come with a feature called Windows Update. Usually, Windows Update installs all the new updates that your computer is missing automatically. However, you can use it specifically to check for graphic driver updates and install them.
To update your graphics drivers using Windows Update, follow the below steps:
Step 1: Go to your Task Bar search option, and type Update & Security.
Step 2: Press enter, and a new window will open. From that Window, select Windows Update
Step 3: From the Windows Update, click the Check for Updates button
Step 4: Now select the View Optional Updates option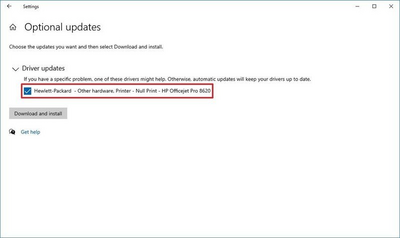 Step 5: Expand Driver updates. Select the driver you want to update and then press the Download and install button.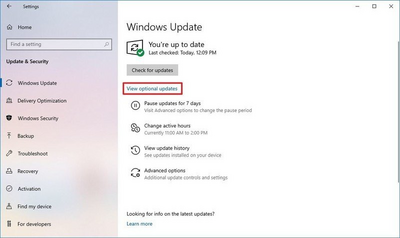 The benefits of updating your graphics drivers
Except for fixing accidental application crash errors, updating graphics drivers has some other benefits.
Get better performance
Computer gamers or those who use Windows 10, 8, 7 PC for video editing or rendering can get the most out of their work with updated graphics drivers.
When your graphics driver is not corrupt or outdated, you can game better and use graphics-oriented applications faster.
Fix bugs and other hiccups
An outdated or corrupt graphics driver can slow down the graphics performance and cause other bugs and hiccups.
For example, your applications can crash and become unresponsive due to a bad graphics driver. Therefore, you must update your graphics driver to have a smooth computer usage experience.
Enjoy new features and options
Most graphics card manufacturers such as NVIDIA or AMD release new updates to their graphics card manager software. To enjoy the new features, you need to update your graphics drivers.
Updating the graphics driver gives you access to a new control panel and features relevant to your installed graphics card.
Conclusion
As you can see in this article, to update the graphics driver, you have four ways. You can either do it manually by going to the hardware manufacturer's website or using the Windows Update or Device Manager method.
Suppose you are unaware of the exact graphic driver version. In that case, going to the hardware manufacturer's website is not feasible. Also, Windows Update won't specify the graphic driver itself, and Device Manager requires an active internet connection to work.
Therefore, the best approach is to use Driver Easy automated tool. It can easily find what graphics driver version your Windows PC needs and install it for you.
No more content