Having a watermark on any of your required images, files, documents, or audio-video content is annoying and would prevent you from accessing the context of the content whenever you need it. Having videos with a watermark is for no use unless and until you get rid of the logo, stamps, images, or something in the form of a watermark. Even though there are multiple patterns for adding watermarks on any audiovisual content, it would take only a few clicks to get rid of these pesky watermarks.
Being a freemium video editing app, Freemake Video Converter converts videos between different video formats, including burning videos, to DVD or Blu-ray discs in its free service. However, later, Freemake incorporated a watermarking feature in its free unlimited video converting program where you will get converted videos with a watermark.
But don't worry, the Windows-based Freemake video converter has also come up with its premium subscription service called "Freemake Remove Branding Pack" to give you watermark-free converted videos with added 10 more premium features. The premium service costs $39.95/ month and $59.95 for a lifetime subscription. So, let's have a clear idea about how to remove the Freemake video watermark in its premium plan.
How to Remove Freemake Video Watermarks?
By following the given steps and instructions, you can easily remove the Freemake video watermark from any video while converting it with a Freemake video converter.
Step 1: First of all, you need to buy the "Freemake remove branding pack" by availing of any weekly, monthly, or lifetime subscription plans of your choice by using any payment option available in your country.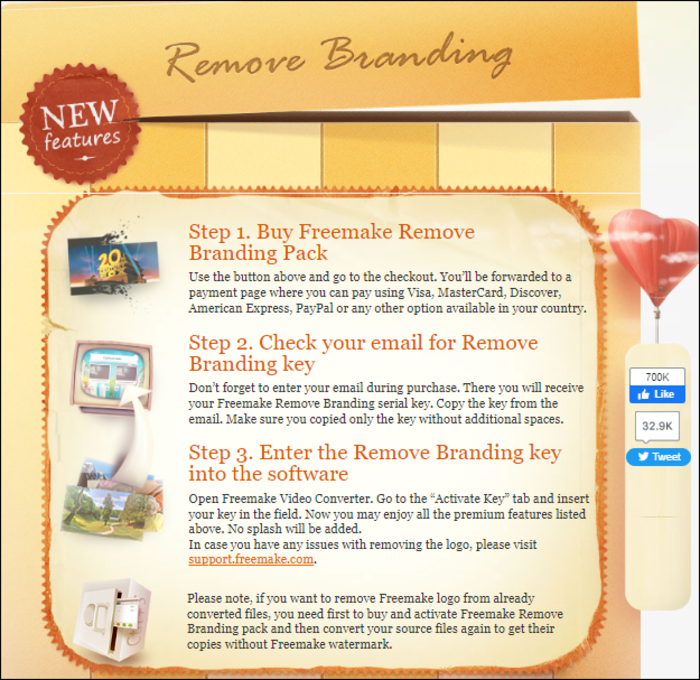 Step 2: Since you are supposed to give your email credential in your purchase process, you will get Freemake Remove Branding Serial Key. You need to copy the keys without any extra spaces.
Step 3: After opening the Freemake Video Converter, go to the "Active Key" option, and here, you are supposed to paste the serial key in the field. You can easily remove Freemake video watermarks from any video while converting it with Freemake Video Converter.
Bonus Tips: How to Erase Watermark for Videos: With Apowersoft Watermark Remover
Apowersoft is one of the most innovative and straightforward watermark-removing software that can remove any single or multiple watermarks from any videos or images with a few clicks. This software can work with both the Windows and Mac OS. With a free download option with limited features, you can go for the paid subscription plan of $19/month and $39 for a lifetime to make the most out of this platform.

Apowersoft Watermark Remover Review: An Easy-to-use tool to Remove and Add Watermark for Phots & Video
Features
● While removing watermarks from a video, you can customize your editing by removing the required portion and leaving the rest as you want them to be.
● This software supports most of the video and image formats to work on.
● Use a simple drag & drop option to remove the watermark from any video.
● You can remove the watermark from any video in a batch while previewing the final result.
● Output file size & quality get automatically balanced by this software without compromising.
● Watermark removed converted output files are easily shareable and transferable.
Price: It costs $25.00/Monthly, $39.00/Annual, and $59.00/Lifetime.
Compatibility: Windows
How to Remove Watermark from Videos: With Apowersoft Watermark Remover
Step 1: Download and install the software on your PC. While opening the software, select the " Remove watermark from the video" option.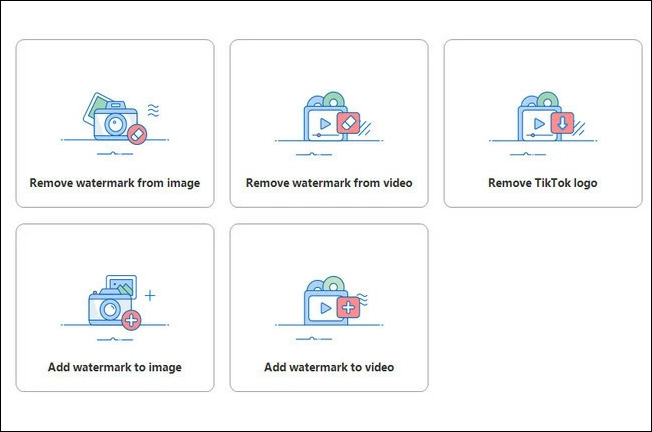 Step 2: You have to click on the "+" icon to import the video file you like to edit. Once the video file is imported to the program, hit on the "Selection Tool" option, and you need to place the red rectangle box on the watermark area that wants to remove.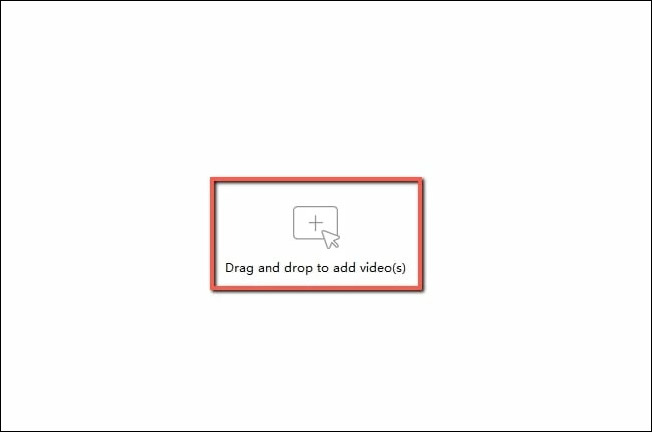 Step 3: Once you are done with the watermark area selection, you must hit the "Convert" button to initiate the watermark removal process. After converting the video without a watermark, it will be saved to the local disk of your computer.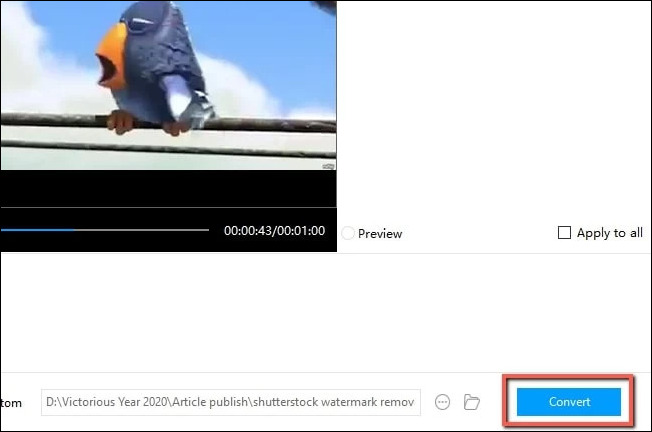 Wrapping Up
So, if you have been getting annoyed with the watermarking issue of any of your Freemake videos or any other video then with this article you have probably got the most effective solution to remove Freemake video watermark with the most economic and customizable watermark removing the option of Apowersoft watermark remover. Along with removing the Freemake video watermark, the most flexible features of this software would surely help you to get rid of any watermark from any video or any photos.
Price: It costs $25.00/Monthly, $39.00/Annual, and $59.00/Lifetime.
Compatibility: Windows
No more content