With the continuous improvement of the camera with smartphones, people can use them to record their lives anytime and anywhere. In some cases, the mobile phone even replaces the camera, and we can use the smartphone to shoot the effect that a professional camera can shoot. So some specially-designed apps for smartphones came into being to help us take better photos and videos. 
We would take photos and videos while studying, working, or traveling and then share them in our friend's circles. Imagine traveling to a trendy place where many people are there; it's impossible to shoot a video where you're the only one in it. If you want to make the object in the photo stand out more, it is an excellent choice to blur the background. 
Do you know some apps or functions that can be used to blur video backgrounds on the smartphone? Don't worry about it. This passage will introduce blur video background apps on Android and iPhone and show you the operation method. 
How to Make Blurry Background Video on Android
Many brands of smartphones use the android system. So many available apps can be used on Android to edit photos and videos. Among them, the Blur Video and the VideoShow Video Editor are the best, and you can download and give them a try.  
1. Blur Video 
Blur Video is a professional and easy-to-use app that can blur the background in multiple ways and share videos on Instagram, Facebook, and other social apps. With free blur and fun blur two modes, you can add various blur effects to videos to make your videos memorable.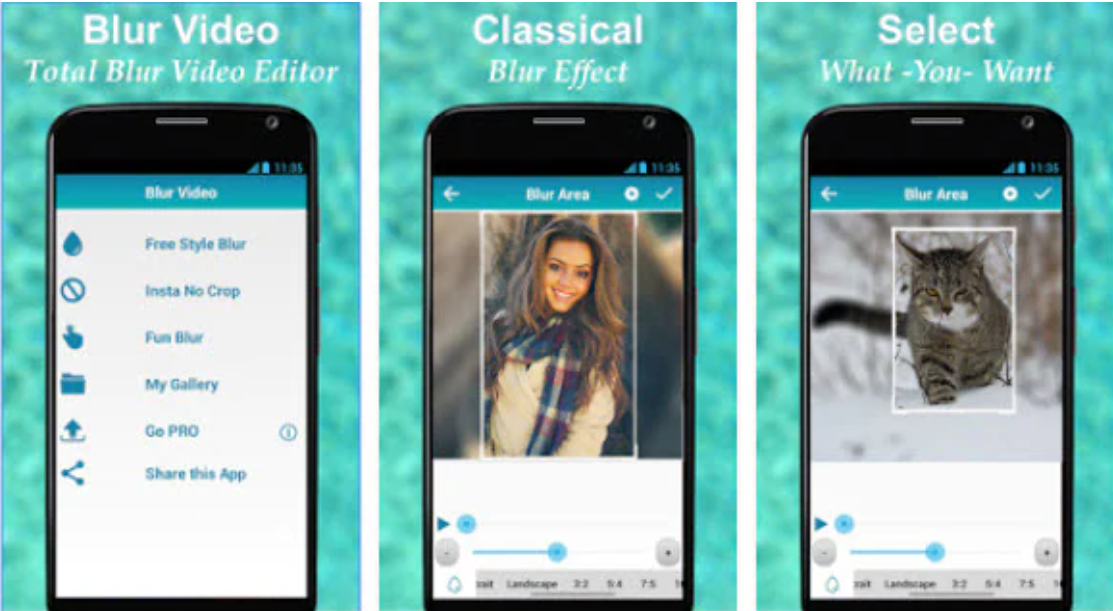 2. VideoShow Video Editor
VideoShow Video Editor provides many video-editing functions that you can apply to add different kinds of effects to your videos. It contains features like:
Freely cut or trim videos as you like
Blur background at ease
Add various special effects to video like GIF, stickers, text, or image
Compress videos to a small size
Convert your video into MPS format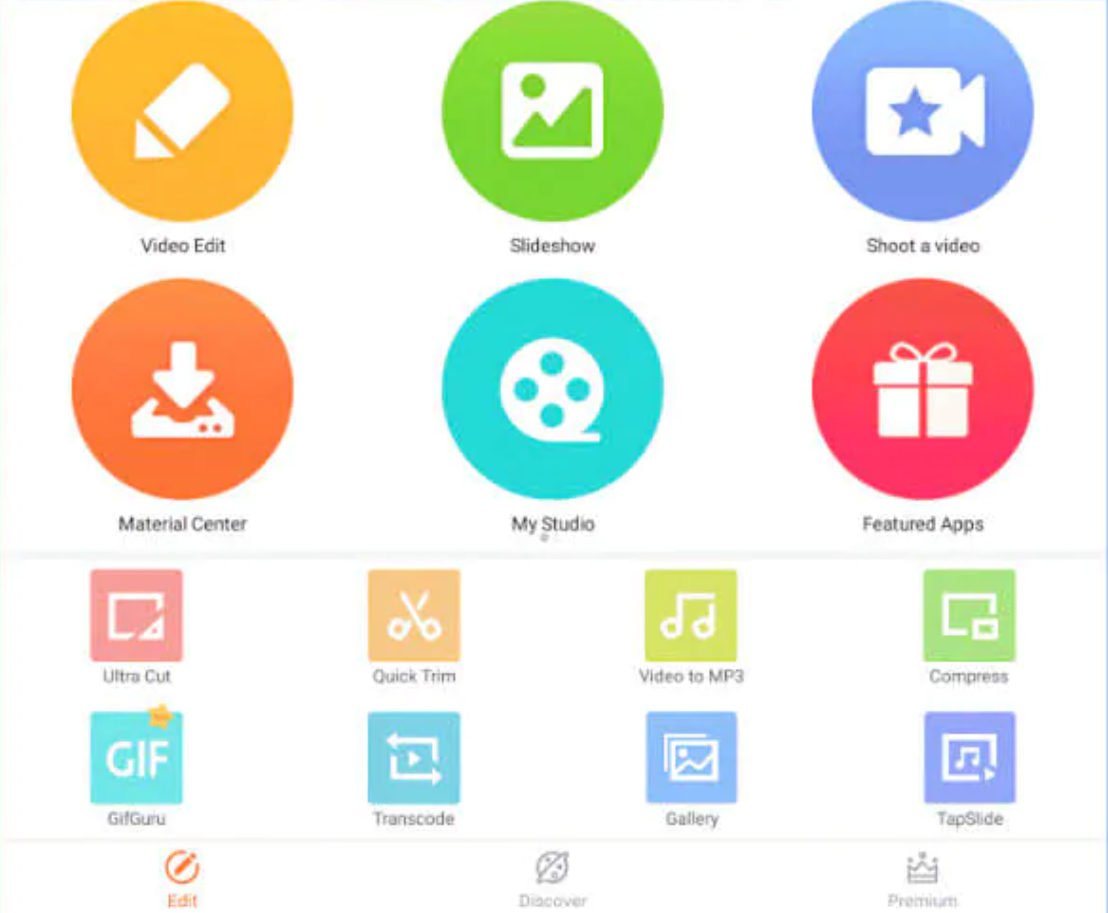 How to Make Blurry Background Video on iPhone
When it comes to the iPhone video editor app, Blur Video Background must be on the list. 
Blur video background is a professional video editing app that you can use to hide or blur anything unnecessary with rectangle and circle shapes. With robust video blurring features, it can blur the background with ease. You can also select the strength of the blur tool and adjust the blurring area. After finishing, you can share the video on social media apps like Facebook, Instagram, etc., with ultra HD 4K resolution.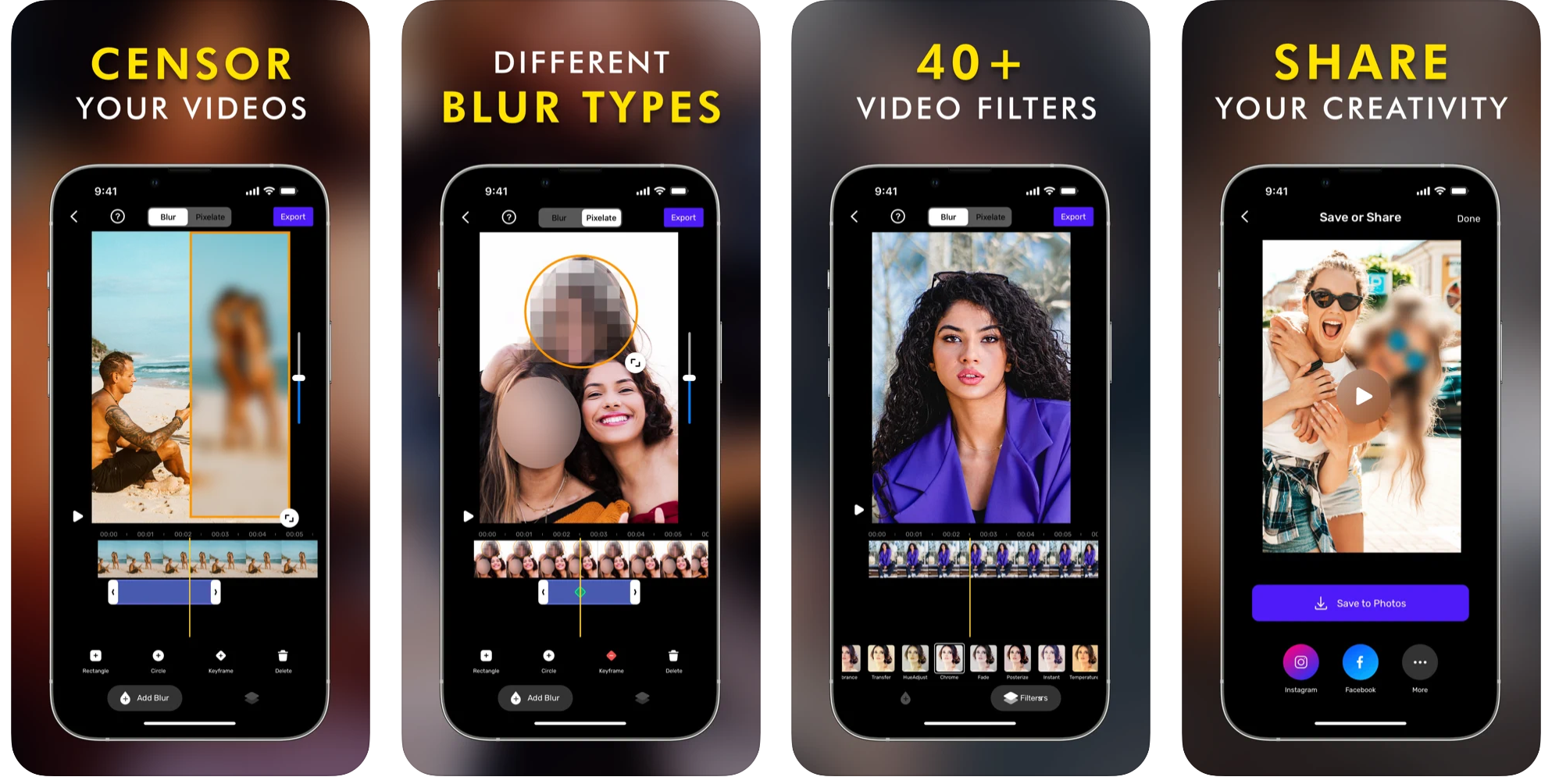 To blur a video background, you need to follow these simple steps:
Step 1: Download and install the Blur Video Background on your iPhone or iPad.
Step 2: Open the app and select a video you want to edit from your album. 
Step 3: Choose a blur shape (rectangle or circle).
Step 4: Drag the shape to the proper place, and then adjust the strength of your blurring tool with the slider. 
Step 5: After getting the ideal effect, you can save and export videos to your phones.
Record & Edit Video with EaseUS RecExpertes
In the above passage, we discussed how to use smartphones to blur video backgrounds. The premise is that the video is taken before, then we can edit and adjust videos. As for PCs, almost all of them are usually don't equip with the function of screen recorders like smartphones. So, we need to download third-party software to achieve that. EaseUS RecExpert is your perfect choice to record screens for Windows and Mac. Id also owns the feature to edit, trim, add intro and outro to videos. 

Here are the reasons why EaseUS RecExperts is recommended:
Record video anywhere: you can use it to record full or part of the scree. 
Scheduled recording: you can set a start time and a stop time. The software will record videos as you set before.
Turn to GIF format: the video you record can be turned into a GIF format for entertainment or business use.
Auto-split function: the software will split the video into sections for later use.
Freely edit: you can set a start time and a stop time. The software will record videos as you set before.
Take screenshots: the software can also take a screenshot on screen. It is also available while recording videos. 
Price: It starts $19.95/Monthly.
Compatibility: Windows and Mac
Using EaseUS RecExpert to record videos is very easy.
Step 1: Launch the EaseUS RecExperts software on your computer. 
Step 2: You can either click the "Full Screen" option (for recording the whole screen) or select "Region" (for customizing the recording area). Upon that, choose the recording area with your mouse. If you want to record video with audio, you need to click the "Sound" icon on the bottom-left corner. 

Step 3: Click the "Settings" button to apply more options and select the corresponding specification based on your needs. When finished, click "OK".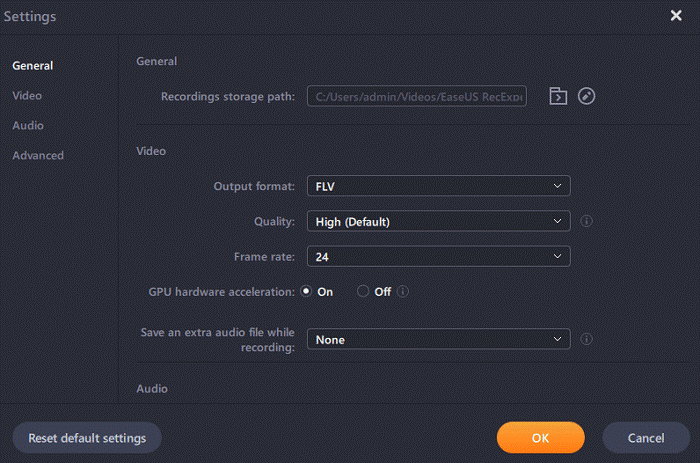 Step 4: Hit the "Sound" button on the bottom-left corner and open the system or microphone sound if you prefer to record audio and screen simultaneously. With that, select "OK" to ensure the audio options.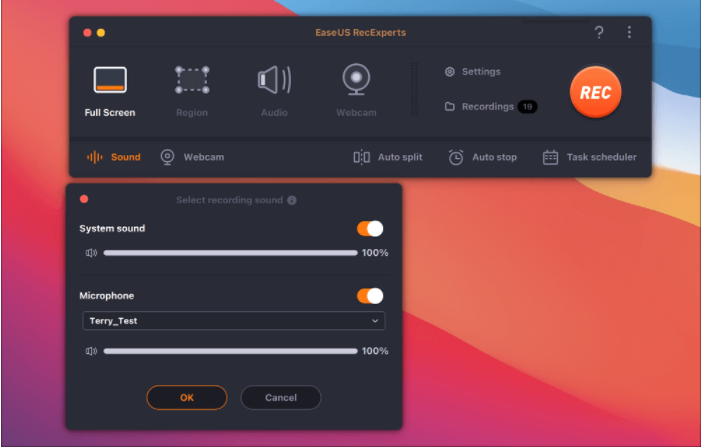 Step 5: Click the "REC" button to start recording. And click the red button on the timing bar to stop recording when it finishes.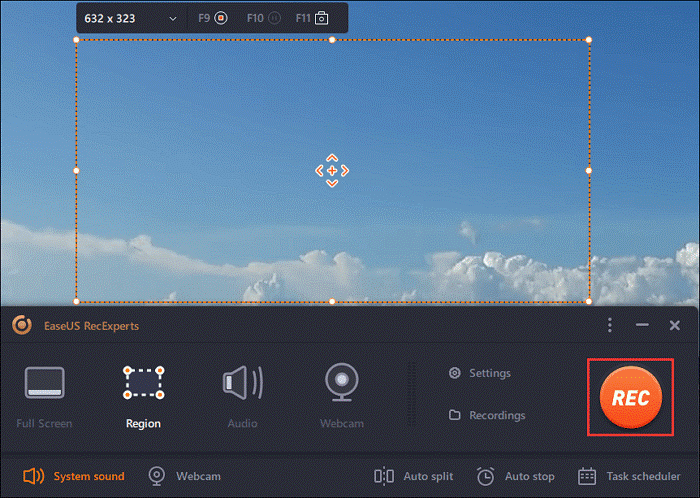 You can find the recording videos in the "Recordings" which is located in the main interface. Select the video and edit it as you want.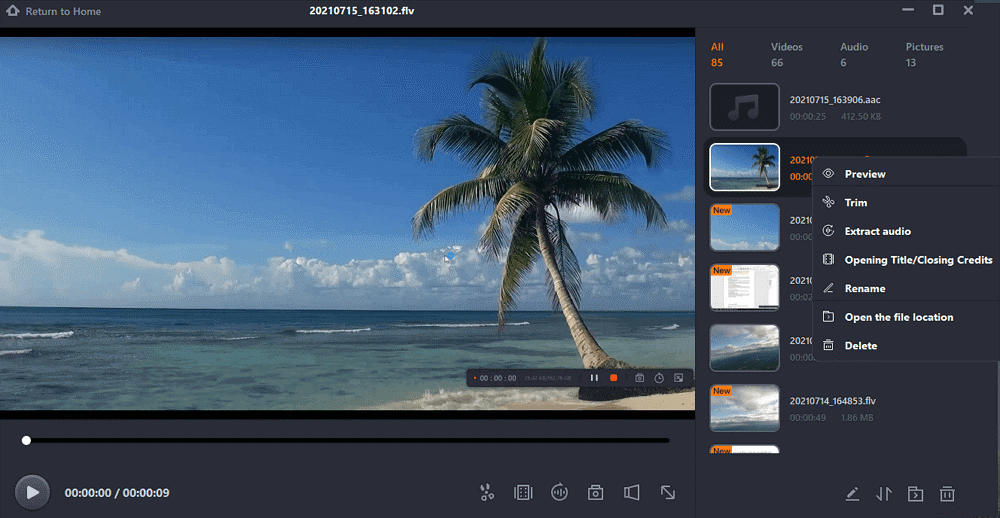 Wrapping Up
We offer some methods to blur the background in videos both for Android and iPhone in this passage and also use EaseUS RecExpert to record and edit videos on PC. Choose the right way for you to use, and we would be glad if any tip in the article will help you in your life. 
Price: It starts $19.95/Monthly.
Compatibility: Windows and Mac
You can also read: Best Screen Recorder for PC
No more content