Have you recently used Microsoft Outlook and noticed some duplicate emails? Do you have any idea where these originated from? There is no need to look any further because we'll explain how it appears and a viable remedy for finding and removing duplicate Outlook Email items.
Microsoft Outlook is now a standard feature in almost all businesses. This email client manages not just emails but also contacts, calendars, and other items. However, there comes the point when your mailbox becomes overburdened with emails, causing your system to slow down.
There are a lot of duplicate emails in these emails right now. Various applications are available on the market to help you find and delete duplicate Outlook emails.
How to Find and Remove Duplicate Email
1. Easy Duplicate Finder
When you think about duplicate files, duplicate photographs, videos, and songs frequently come to mind. Duplicate emails are typically overlooked, even though your inbox is an ideal location for accumulating unwanted and useless duplicates. Duplicate emails clog your inbox and can wreak havoc on your productivity. You're forced to spend time digging through similar or almost identical emails rather than focusing on what matters most.
Fortunately, you can quickly delete duplicate emails in Microsoft Outlook. Easy Duplicate Finder will locate and eliminate duplicate emails and contacts in your Microsoft Outlook folders in just a few clicks!
The industry-leading duplicate email detector for Microsoft Outlook is Easy Duplicate Finder. The program is 100% accurate and reliable, and it won't let you forget a single duplicate email or contact! Easy Duplicate Finder detects duplicates by thoroughly inspecting email subject lines, dates, recipients or senders, body sizes, and even the contents of emails. You can be 100 percent confident that you're getting rid of clutter while keeping your critical communications safe with Easy Duplicate Finder! Thanks to the opportunity to preview duplicates before eliminating them and the always-appreciated "undo" button, you're also in control.

Easy Duplicate Finder Review
FEATURES
With 100 percent accuracy, you can clear up your inbox while keeping your crucial communications protected.
Duplicates in your inbox and any subfolders should be identified and removed.
Options for managing duplicate emails that are flexible.
There are a lot of reporting options built in.
Duplicate documents, emails, contacts, and more may all be removed!
Step-by-step-guide
Step 1: Downloaded and installed Easy Duplicate Finder.
Step 2: Open the software and pick Email Mode from the Scan Mode drop-down menu, which will launch the email search mechanism in Easy Duplicate Finder.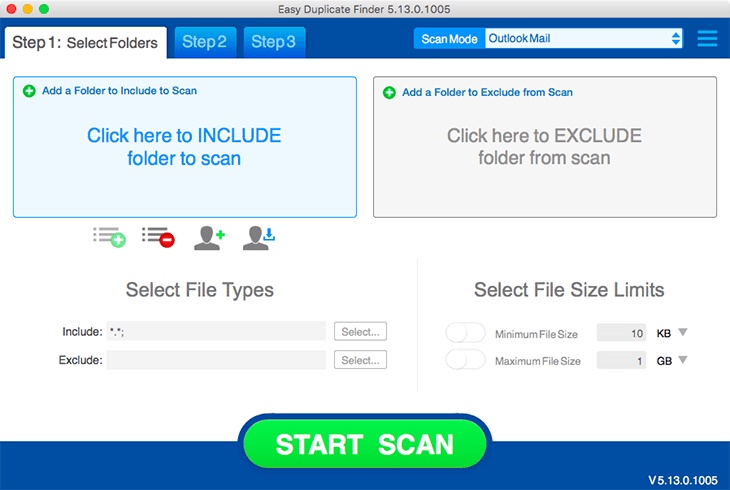 Step 3: Start the scan by adding your email folders to the scan area.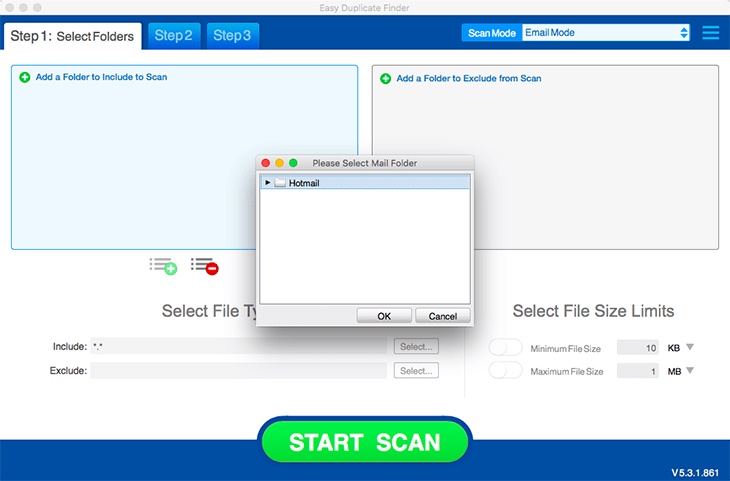 Step 4: When the scan is finished, you can see the results and choose which duplicate emails to delete. Then, using the bin icon, delete all duplicate emails at once. That's all there is to it!
2. Remove Duplicate Emails
Repeat the following steps in the same sequence to delete duplicate emails from your Outlook mailbox:
Step 1: Configure Rules Correctly
Check the Outlook Rules to ensure they are not misconfigured, creating confusion among various email folders.
Step 2: Set Inbox Update Frequency
Follow the steps below to increase the frequency of Inbox updates:
1) Open Outlook and select Send or Receive from the menu bar.
2) Select Define Send or Receive Groups after that.
3) Set the value for 'Schedule an automatic send/receive every' to 15 to 30 minutes.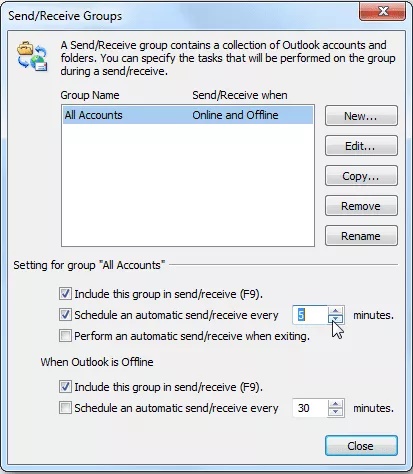 Step 3: Run Inbox Clean Up
MS Outlook has several applications and add-ins to help you clean up duplicate emails in your inbox. Clean Up is a built-in tool that assists in the removal of duplicated inbox email messages. Here's how you can benefit from it:
1) MS Outlook 2016 is now open.
2) Select the Inbox folder that includes duplicate emails from the drop-down menu.
3) On the Home menu, select Clean Up. Then, based on the occurrence of duplicate items, choose one of the following options:

Clean Up Conversation: This will remove all duplicate email messages from the conversation and move them to the Deleted Items folder.
Clean Up Folder: This option can remove duplicate email messages from a specific folder.
Folder and Subfolder Cleanup: It will clear up folders and subfolders.
4) To permanently erase the duplicate email messages, right-click the Deleted Items folder and select the Empty folder option.
Final words
Duplicate emails can cause a slew of problems in Outlook. They confuse users, take up a lot of space in the data file, and potentially expose PST files to corruption and mistakes. Though Outlook users may take several precautions to avoid this problem, removing duplicate emails from the mailbox is difficult unless you use a professional tool. As a result, many Outlook users prefer Easy Duplicate Finder for removing duplicate items from their inboxes.
1
No more content