This article describes the techniques for removing malware from the iPhone, the preventative steps you should take to avoid any threats to your device and how to identify malware on your smartphone.
Malware, or "Malicious Software," is hazardous software meant to be installed on a system to harm it or extract personal information.
If not treated seriously, they may be pretty dangerous.
Because malware may harm any device, everyone wants to protect their gadgets from it. However, one concern remains: how did this spyware get into your gadget if no one else has used it?
The answer to this question is that a virus or malware can access your device in various ways.
Some of them are as follows:
When you wanted to download something that wasn't accessible in the App Store, you 'Jailbroken' your smartphone.
Connecting to a potentially dangerous Wi-Fi network might result in significant consequences.
It's equally risky to click on a phishing link or visit a phishing website.
Signs WhenYour iPhone Gets Malware
1. Sudden drops in battery life
Malware software may use a lot of computing power, reducing battery life.
2. New apps you don't remember installing:
Unknown applications on your phone – apps you didn't download and weren't pre-installed — might be a symptom of an iPhone virus or malware.
3. Random pop-up messages
There might be malware on your iPhone if you observe an upsurge in pop-ups when using Safari. Run an iPhone virus scan to see whether your device is infected.
4. Your device is overheating too quickly.
Malicious applications force your iPhone to work harder, which causes it to overheat. Malware is a common cause of overheating on your phone. Check your iPhone for viruses regularly to catch dangerous applications and keep it cool.
5. Sudden increases in data or call use
Some malware, such as spyware, sends a large amount of data from your phone. Your iPhone may have a virus if you use more data than average.
How to Remove Malware from iPhone
Before removing Malware, you'd better back up data on your iPhone.
EaseUs MobiMover is a simple – and potentially free – solution to back up your device and move data to or from an iPhone, iPad, tablet, PC, or Mac. The first thing you'll undoubtedly want to know is that this software is entirely free. Moreover, our tests and several customer evaluations of EaseUS MobiMover reveal that this program is a dependable, user-friendly, and effective alternative for transferring data across devices.
This data transfer program will allow you to make copies of your files and transfer them to your computer, a backup phone, or a new device you've recently added to your network. You won't have to worry about whether you'll be able to transfer your images, music, or even WhatsApp conversations from your previous handset because the procedure is as simple as possible.
Features:
Data may be smoothly transferred from an iPhone to a Mac or PC. This will allow you to backup all of your stuff and clear up space on your mobile device.
Data may be transferred from one iPhone to another. It will take a few seconds to share your files from your old iPhone to your new one, and you will not lose any data.
MobiMover's free downloader tool allows you to download YouTube videos.
Manage your iOS data from your PC: View and delete your photographs, movies, contacts, and other files.
Price: Its Windows version starts at $23.95/month for 3 PCs, its Mac version starts at $39.95/month for 3 machines.
Compatibility: Windows and Mac
Step-by-step guide:
Step 1: Select the way you wish to transfer by clicking the Transfer function button on the left. You may transfer from Phone to PC, PC to Phone, or Phone to Phone.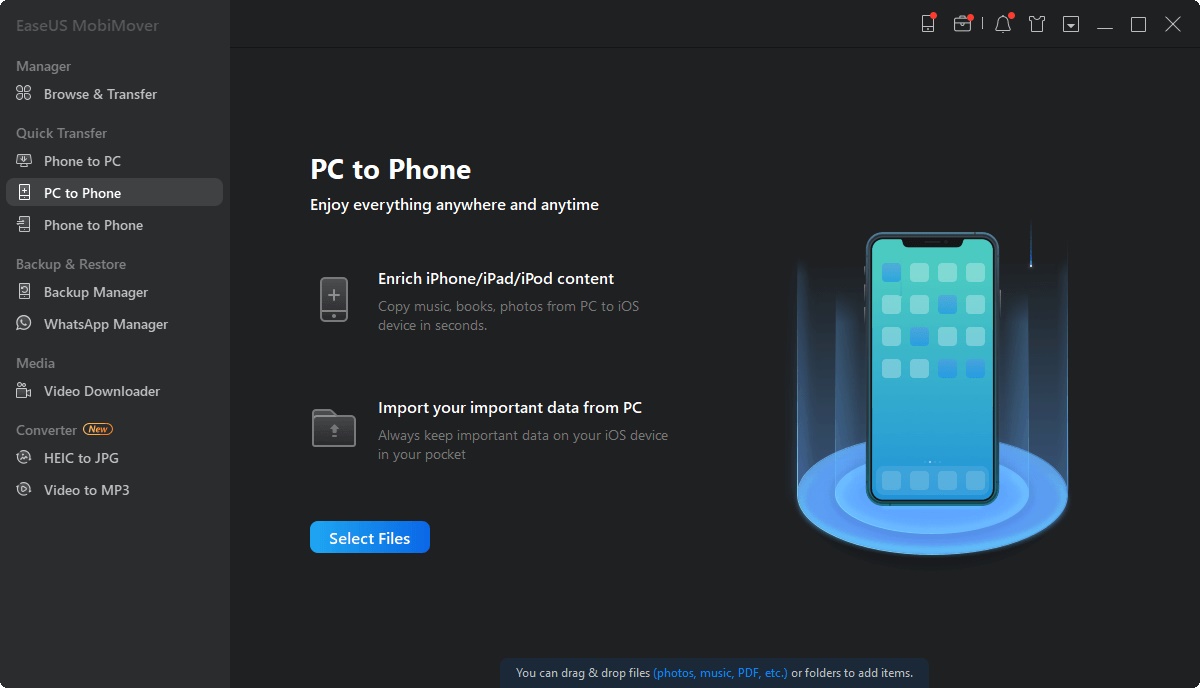 Step 2: Choose the files you wish to send. Multiple files might be selected at the same time.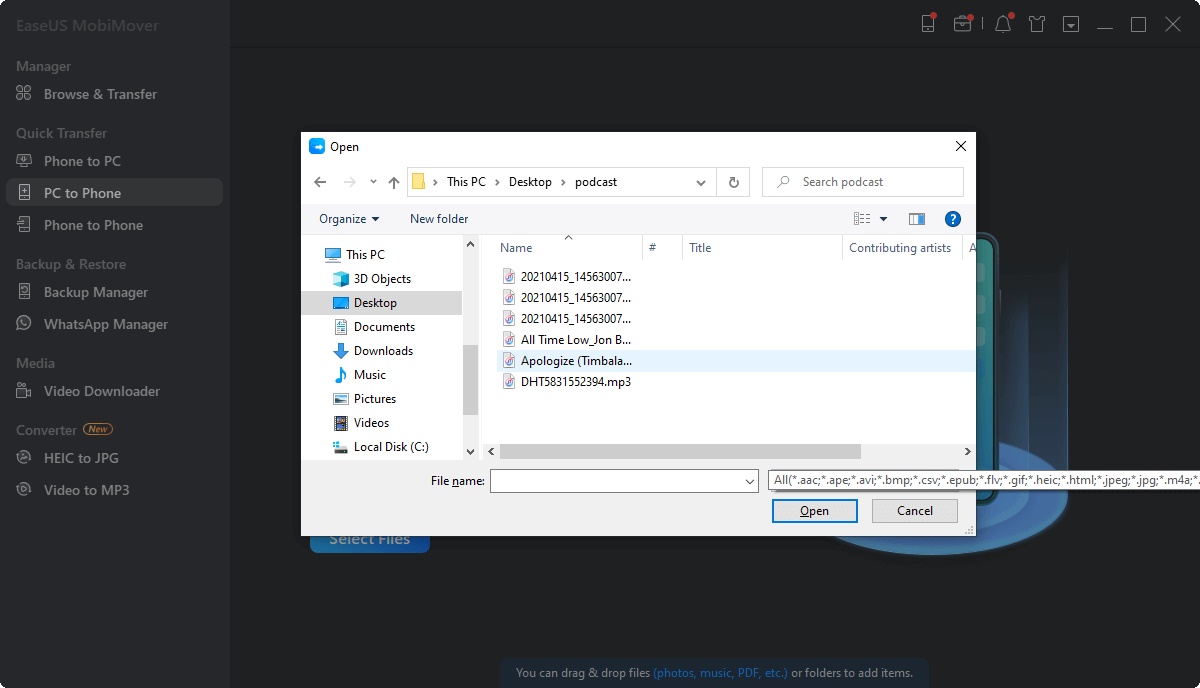 Step 3: To begin the procedure, confirm the data you wish to transmit and click the Transfer option.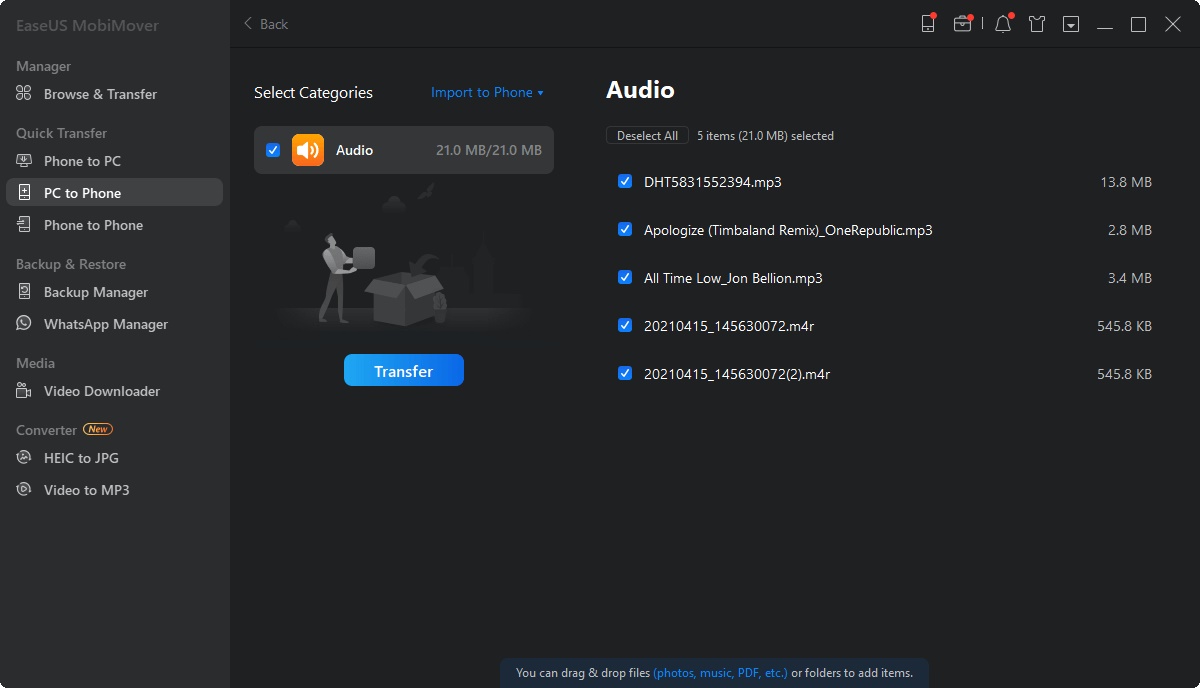 Method 1. Update iOS
To infect your iPhone or iPad, several forms of malware rely on weaknesses in outdated versions of iOS. When Apple upgrades its iOS software, it frequently includes security improvements. To seal these security flaws and remove viruses that may infect your phone, update the software.
To upgrade your iPhone, follow these steps:
Step 1: Open the Settings App on your phone.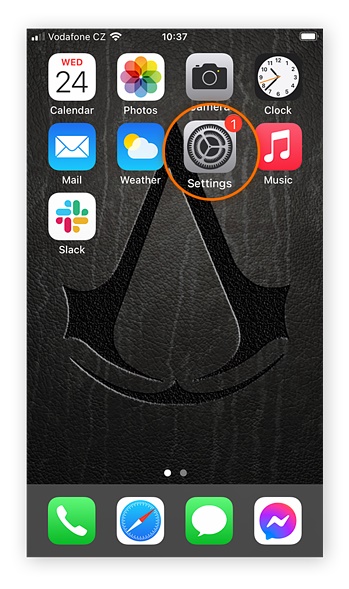 Step 2: Select General.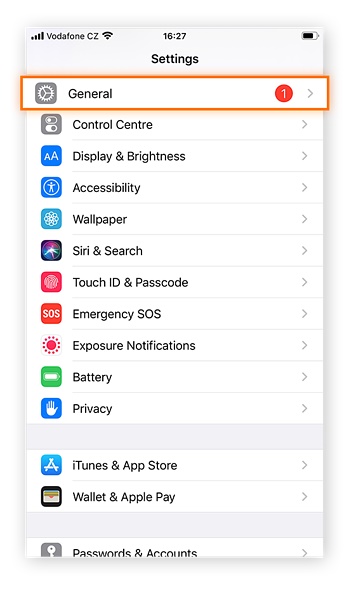 Step 3: Select Software Update from the menu.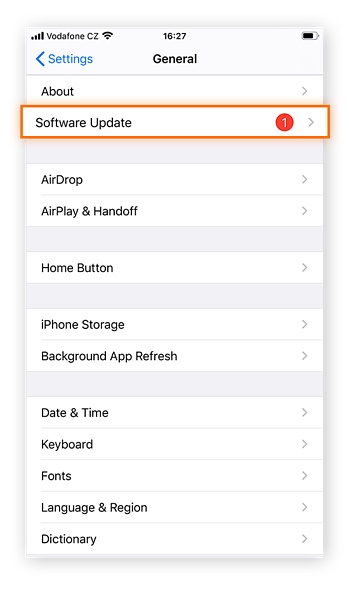 Step 4: Select Download and Install from the menu.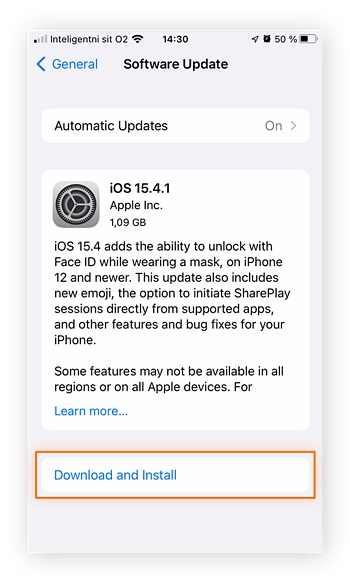 Method 2. Delete Apps Downloaded From Outside App Store
Unknown applications on your iPhone might be harmful; therefore, uninstalling them is an excellent approach to eliminating an iPhone virus.
You should remove an app if you don't recall installing it or if you never used it. Spyware is created when someone installs an app on your phone without your permission, such as a parental control app. You should also remove malware from your iPhone regularly.
To get rid of questionable applications, go through your iPhone and look for ones you don't know. When you encounter a dubious app, long-press the icon and select Remove App to remove the virus from your iPhone.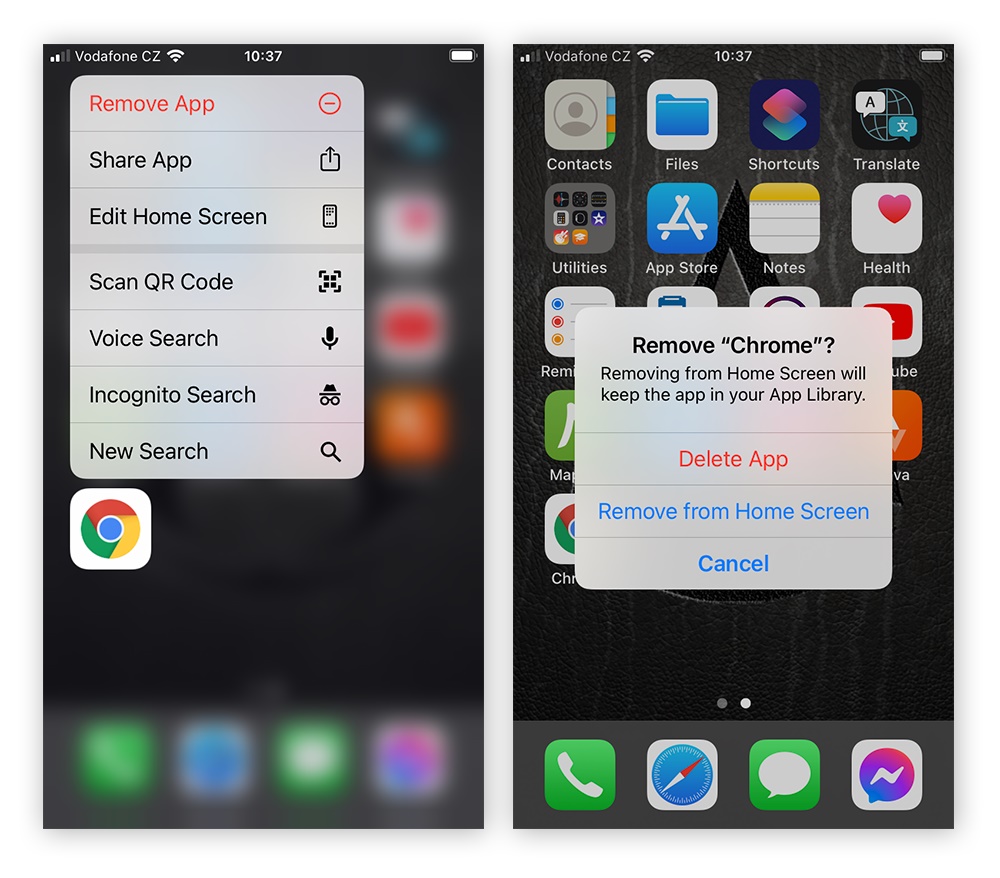 Method 3. Examine the permissions requested by each App on your device.
You should avoid installing programs that ask for inappropriate permissions.
You can quickly check for the permissions given to each App by following these steps:
Step 1: Go to the Settings menu.
Step 2: Scroll down until you see a list of your device's downloaded apps.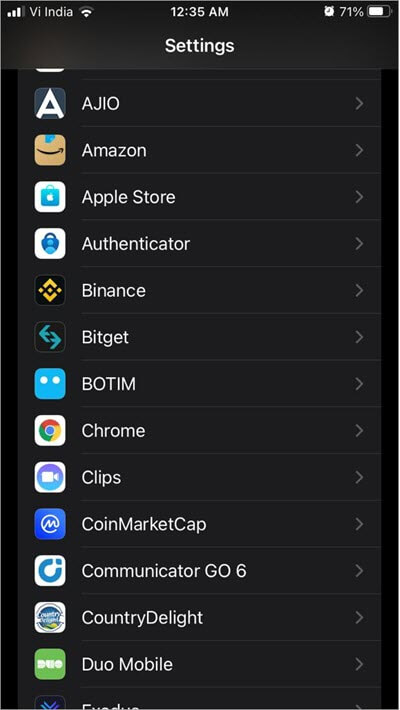 Step 3: When you click on any app, you'll get a list of permissions granted to that App.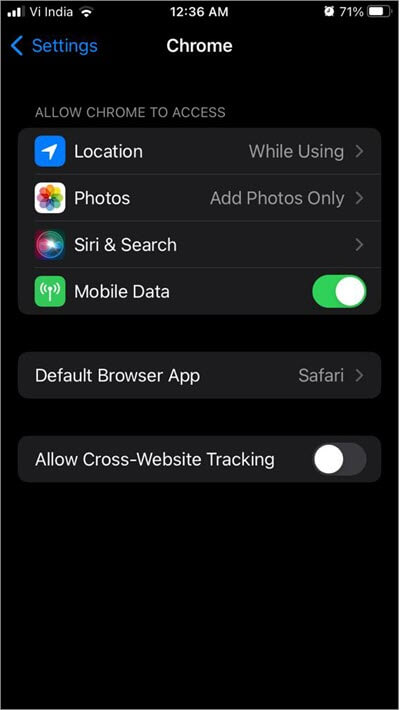 Method 4. Clear your iPhone's browsing history and data
If you suspect you got a virus on your iPhone by clicking on an infected link on a dubious website, consider cleaning your browser's history and data. Here's how to clear your iPhone's Safari browsing history. You can do the same thing if you're using Chrome or another browser.
Step 1: Select Safari from the drop-down menu under Settings.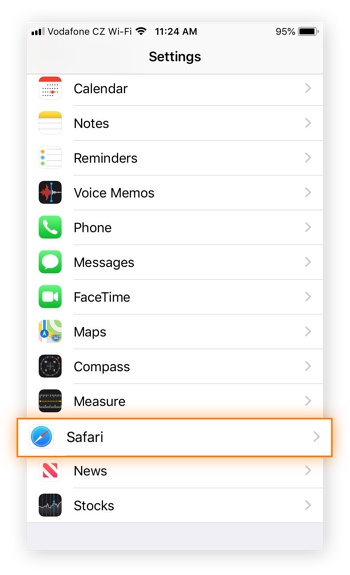 Step 2: Clear History and Website Data is a button you can use to clear your history and website data.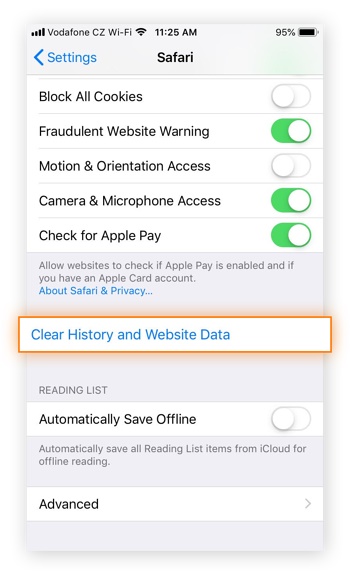 Step 3: Then select Clear History and Data from the menu. By clearing your iPhone's browser history, you should be able to remove any iPhone virus you may have acquired by clicking on a malicious link or visiting an infected website.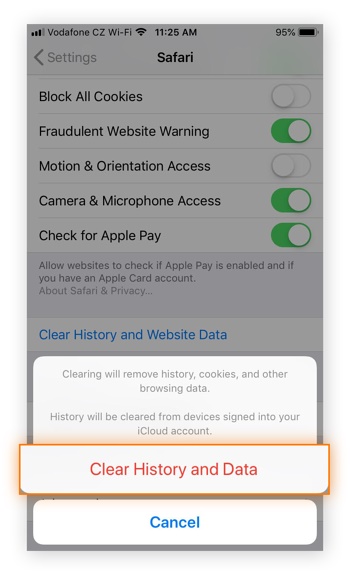 Method 5. Restore your iPhone to a previous backup version
Restoring your iPhone or iPad to an earlier backup state is another technique to eliminate an iPhone virus. Any virus that has infected your iPhone should be removed if you restore a backup created before you encountered difficulties with your device.
Here's how to restore your iPhone to a prior backup version using iCloud's backup feature:
Step 1: Select General from the Settings menu.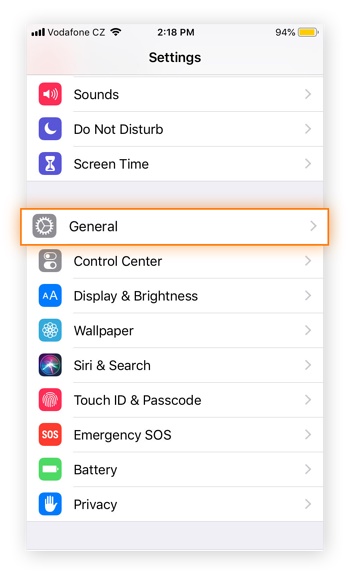 Step 2: Tap Transfer or Reset iPhone at the bottom of the screen.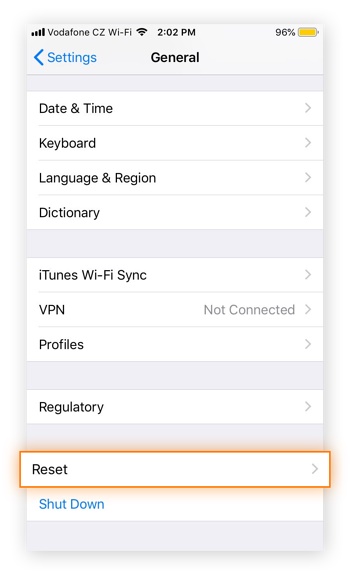 Step 3: Select Erase All Content and Settings from the drop-down menu.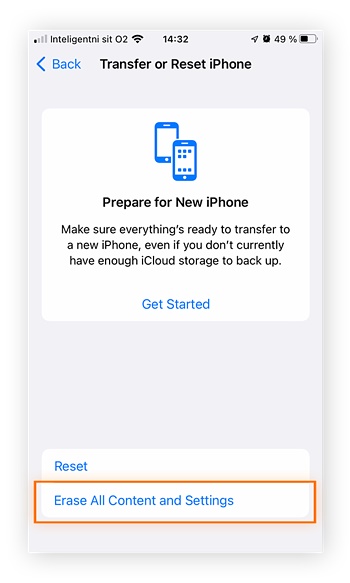 Step 4: Select "Backup Then Erase" on the pop-up box to conduct a last-minute backup to iCloud. Select Erase Now if you don't want to wait. To finish the operation, follow the on-screen instructions and confirmations, and input your password as needed.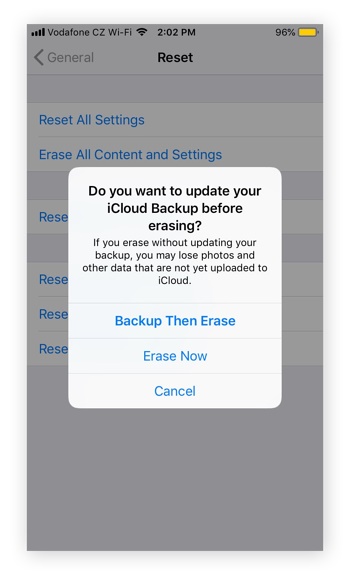 Step 5: Select Restore from iCloud backup when your iPhone displays the Apps & Data screen. You'll be asked to sign in to your iCloud account. After that, choose which iCloud backup you want to utilize.
Method 6. Power off and restart
Restarting your iPhone is the most straightforward technique to remove iPhone malware. Hold the power button on your phone for a few seconds until the "slide to power off" option appears. To switch off your gadget, move the slider to the right.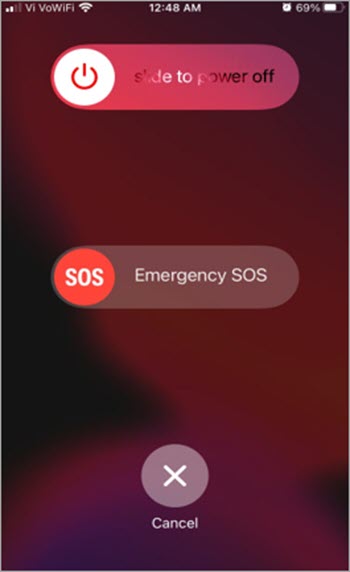 After waiting a few seconds for your phone to turn off, hit the power button again to restart it.
Method 7. Reset To Factory Settings
If none of the preceding procedures works, you can delete all the material on your phone and fully reset it to remove the malware. A factory reset eliminates all of your content, applications, settings, and customizations off your iPhone before installing the newest version of iOS.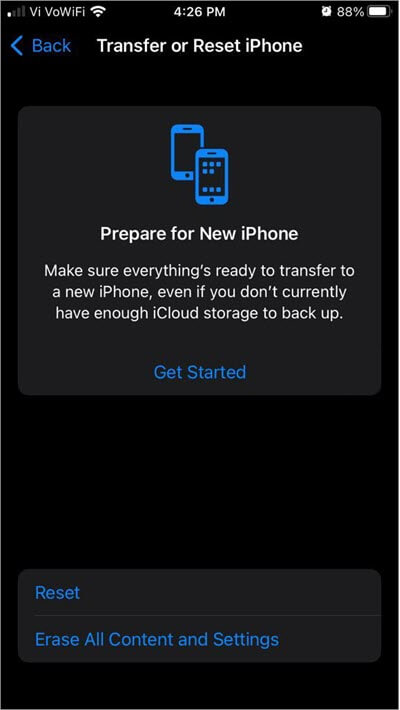 A factory reset is comparable to recovering your phone from a backup version in terms of procedure. Erase All Content and Settings > Erase Now under Settings > General > Transfer or Reset iPhone. When you reset your phone, it will appear as if you had a brand-new iPhone.
Conclusion
Malware has the potential to be highly harmful. As a result, you must take preventative measures to avoid one. Some experts even recommend that you keep your device's cameras covered at all times and only unlock them when necessary. This indicates the possibility of being seen through your phone or laptop camera. We strongly advise you to backup your data before eradicating a virus from your iPhone, and EaseUS MobiMover is our top pick for this.
Price: Its Windows version starts at $23.95/month for 3 PCs, its Mac version starts at $39.95/month for 3 machines.
Compatibility: Windows and Mac
No more content