Autodesk offers its users several futuristic and feature-packed software in its hefty line-up of products. Moreover, every architect relies on Autodesk software products to create quality designs globally. Therefore, it is considered a reliable software solution. In addition, Autodesk has been in the industry for a long time and maintains its reputation as a reliable design software provider. Thus, it maintains its stronghold in the market.
Just like forgetting your car keys inside and getting locked out, you never know when you may forget or lose your password, no matter which specific software you buy. Now we all know how frustrating such a situation can be. Therefore, we decided to write this brief guide for you so that you don't have to stress out anymore.
In this guide, we will be sharing various methods to find the Autodesk product key. The good thing is that you will find your Autodesk product key by using any of the following methods which we have presented. Moreover, these methods will help you find the Autodesk product keys quickly. So, let us begin learning.
2 Ways to Find Autodesk Product Key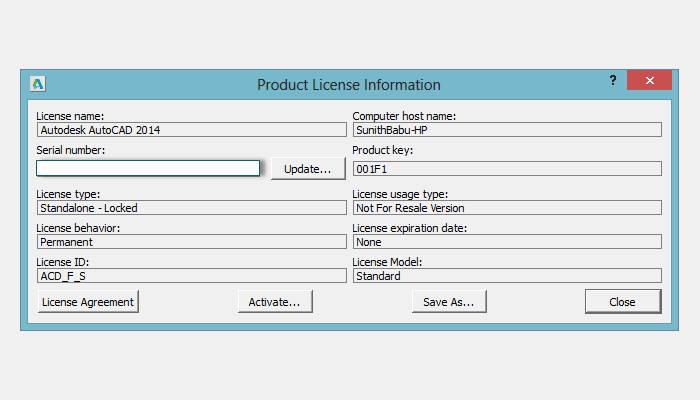 There are multiple ways to find Autodesk product keys. But for your convenience, we have listed down two of the best ways to find these keys. So, let us look into these methods in detail.
1: Find Autodesk Product Key Using EaseUS Key Finder
So, to start things up, we have the famous EaseUS Key Finder. It is one of the most popular and easy-to-use, not to mention a convenient tool for finding Autodesk product keys. This tool has been the talk of the town for so many reasons.
It primarily allows the users to find the password for any Autodesk product quickly.
Second, its user interface is something that you will get impressed with:
Excellent compatibility
Quick and easy process
Ideal for all users
Loads of extra features
Price: It starts $19.95/Monthly.
Compatibility: Windows 11/10/8.1/8/7/Server
So, now you know some of why this tool is recommended. Next, let us find out how it can help us find the product key for an Autodesk product.
Step 1: If you don't have the EaseUS Key Finder software till now, download it and run it on your Desktop Computer or Laptop.
Step 2: Next, click on "Applications" under the registry tab.
Step 3: The EaseUS Key finder will display all the Autodesk software installed in your system and their product keys. First, you have to select the required application, and it will show the product key of that particular Autodesk application.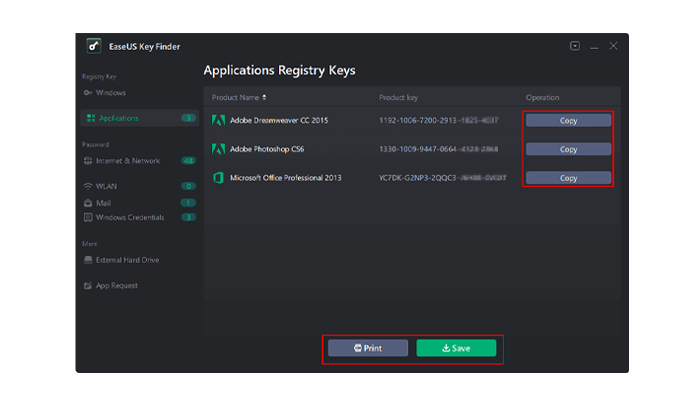 Step 4: Finally, copy the product key and save it as a "PDF." You can also print the product key if you want to.
Pros:
Simple and easy to use
User-friendly interface
Even beginners can use it
Cons:
All features are not available for free
Verdict
So, now we know how the EaseUS Key Finder works and finds Autodesk product keys. The process is relatively straightforward and doesn't require any prior technical experience. Furthermore, this tool has an easy-to-learn and execute process that allows nearly anyone to find their desired product key for an Autodesk product.
You can quickly recover almost any Autodesk application by following the mentioned steps. So go ahead and download EaseUS Key Finder today and find your Autodesk product key quickly and with extreme ease. You no longer have to rely on other complicated and challenging techniques to find lost product keys for Autodesk software products.
2: Finding Autodesk Product Key Though Autodesk Account
To find Autodesk product keys, you also have the option to use an Autodesk account to find the Autodesk product key. This method may sound a bit odd, but it works pretty well. Wondering how? Follow the below-mentioned steps:
Step 1: Go to Autodesk's official website. You may open it in any web browser.
Step 2: Sign in to your account. Enter your username and password to log in.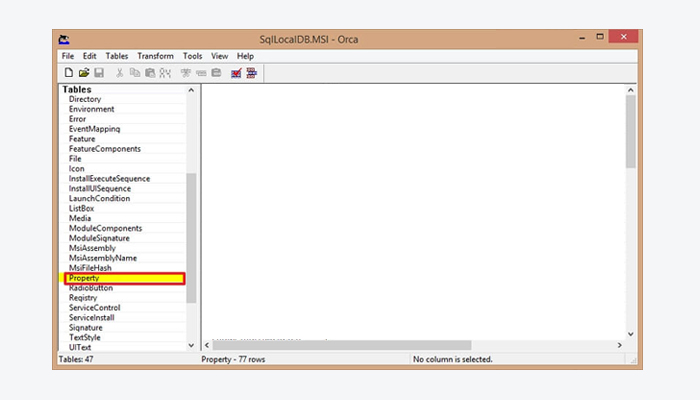 Step 3: Next, go to the "Management tab" and click on it.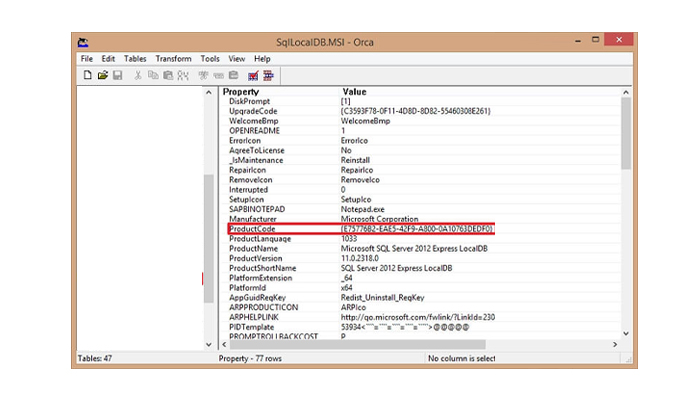 Step 4: Once you have opened the Management tab, it's time to look for the specific Autodesk application you want to find the product key. Once you have found the product, expand its information to unveil the saved product key.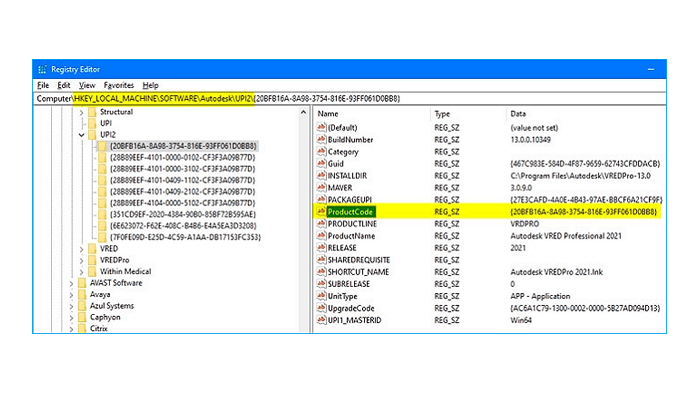 Pros:
Work for every Autodesk product
Straight forward process. No complexity is involved.
Cons:
Beginners may find this method a bit confusing.
Verdict:
For some users, complicated product key finding methods may not work best. So, we recommend using EaseUS Key Finder. It is a versatile tool designed to help you find product keys for various applications, including Autodesk. So, download EaseUS Key Finder today and find your lost product keys the easy way.
Conclusion
So now you've learned how to find an Autodesk product key with ease. Again, many methods can help you with the problem of finding a lost key. However, we have listed the easy ones. Also, you do have the option to find the Autodesk product key using your Autodesk account if you have created one.
Still, this method may not be the most simple for some users. Thus, we recommend using the EaseUS Key Finder. It's a versatile tool that will help you find product keys for various software applications, including Autodesk. So, download EaseUS today and get lost product keys with ease.
Price: It starts $19.95/Monthly.
Compatibility: Windows 11/10/8.1/8/7/Server
No more content