Is your mobile or laptop space short on storage due to duplicate photos and unnecessary clutter? If yes, it's high time to remove the mess that stacks up on your laptop or mobile. Although you can do it manually, an intelligent move is to dig up duplicate photos from multiple folders with the help of a reliable tool. 
Speaking of ease, having a duplicate photo finder is a must for Windows/ Mac/ Android/ iOS to improve the efficiency of your system by removing waste. While there are many in the market, the best duplicate photo finders remove multiple duplicate files to help you clean your storage and improve the overall performance of your PC. 
For your ease, this article enlists the best duplicate photo finders for all operating systems, including Windows, Mac, iOS, and Android. 
How to Find Duplicate Photos on Windows 
With tools like Easy Duplicate File Finder, finding duplicate photos on Windows is no longer a hard nut to crack. As one of the best duplicate file fixers, Easy Duplicate File Finder makes room for new data and removes duplicate files and accounts to free up disk space. 
Another impressive feature of this software is that it is also compatible with Mac, PCs, Windows, and cloud storage accounts. Although the software is not entirely free, it offers a flexible trial version for users on a tight budget to remove duplicate files smartly.  
Price: Its single computer license charges $59.95/year.
Compatibility: Windows

Easy Duplicate Finder Review
Steps for using Easy Duplicate Finder
To use Easy Duplicate Finder, follow the steps below to quickly eliminate all unnecessary duplicate files. 
Step 1. Set the Scan Mode
Launch the Easy Duplicate Finder and set it to scan the entire hard drive or SSD using File Search mode.
Step 2. Scan to Search for the Duplicate Files
Wait for a few minutes to complete the scan. Depending on how many files you have on your computer, the Scan process could take a little while.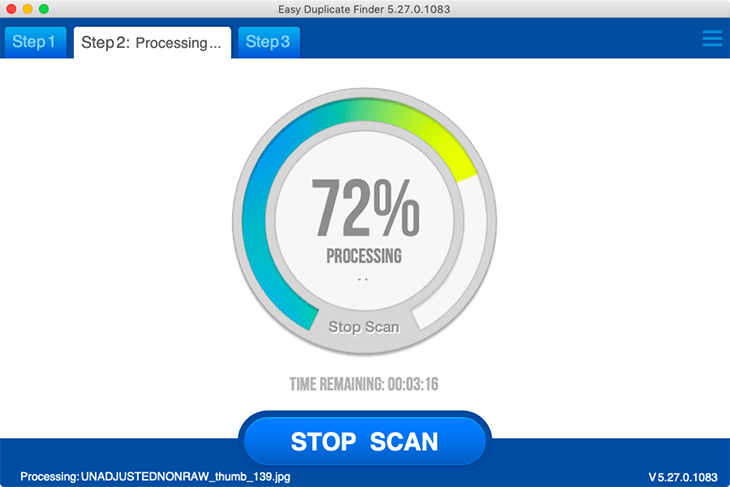 Step 3. Review Results
After the scan is complete, the identical files data will appear on the screen. Review the app's results for identical files, including audio, video, documents and more.
Step 4. Remove Duplicate Files
Easy Duplicate Finder automatically suggests which files you should delete, you can click a button to automatically move duplicate files to the Trash or set file management preferences to delete only certain files.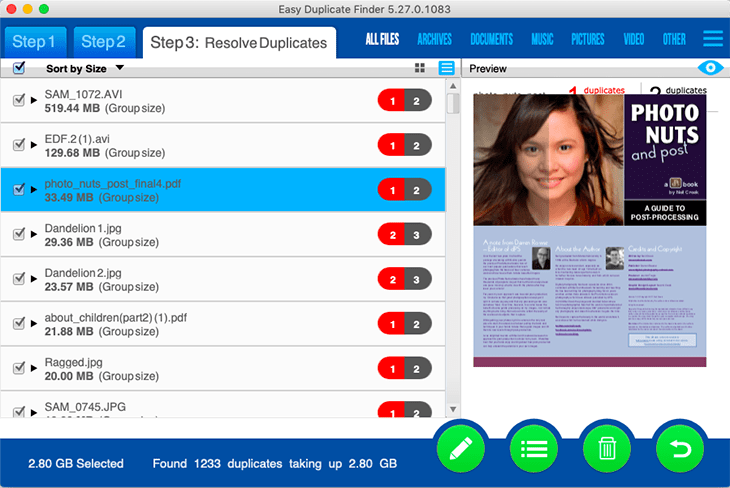 *If you accidentally delete a file that you didn't wish to, don't panic! Easy Duplicate Finder comes with a handy "Undo" feature, which will recover files that were mistakenly removed.
How to Find Duplicate Photo on Mac
Without a speck of doubt, MacCleaner is one of the best options to declutter duplicate photos from your Mac system. With handy search features, it helps you search the items you want to delete and makes your Mac system clutter-free. 
To provide ease, it also features a simple and user-friendly interface that helps navigate the different options in just a few clicks. On top of all, the simple user interface allows you to remove all duplicate files, especially with the pro version, for a deep clean-up. 
Steps to use MacCleaner
To use a MacCleaner, follow the following steps: 
Step 1. First, download and install the software from its official website. Once it's launched, it will take you to the welcome screen.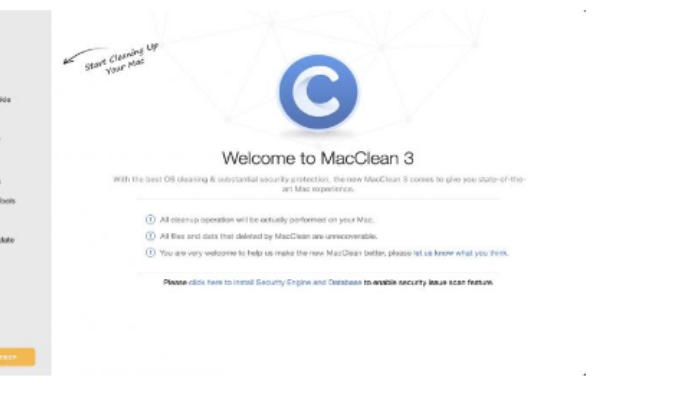 Step 2. Navigate to the sidebar and go into the section of "utilities." Here you will get the option of "duplicate finder." Select this option.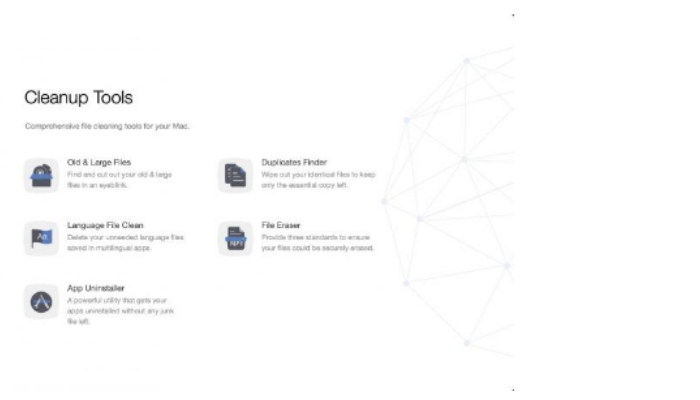 Step 3. Now you can select the folders and files you want the MacCleaner to scan for similar items.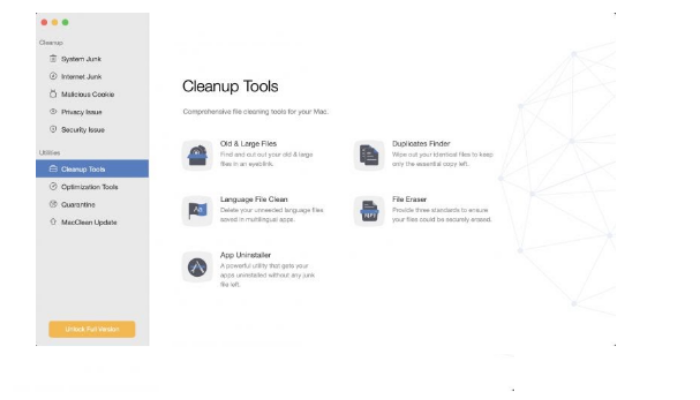 Step 4. Click the scan button to allow MacCleaner to do its work.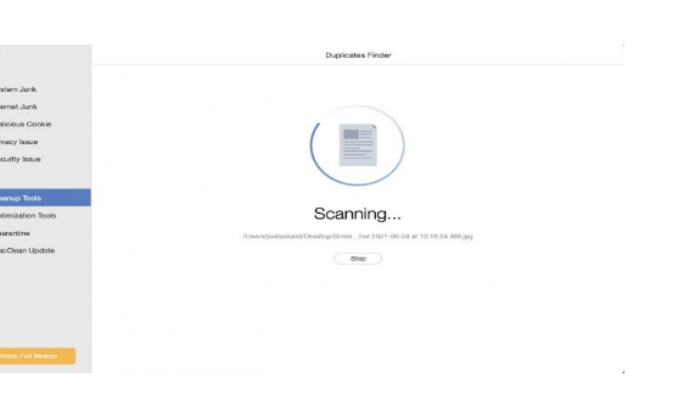 Step 5. After scanning, the MacCleaner will display all the duplicate items in front of you. Browse through the list and select all the files you want to delete. 
Step 6. Next, click the clean button to remove everything all at once. To delete the files, you'll have to pay for the software.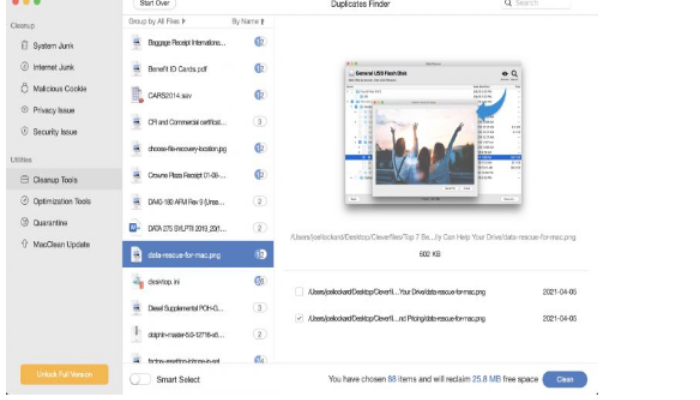 How to Find Duplicate Photos on Android 
With extra valuable features and automatic results, Duplicate photo fixer is undoubtedly the best-automated duplicate photo finder for Android. Not only does It quickly accesses the duplicate photos on your phone, but it also eliminates the hassle of manually deleting them. The best thing is that it automatically marks duplicate files and keeps the original ones as it is.
Steps for using Duplicate Photo Fixer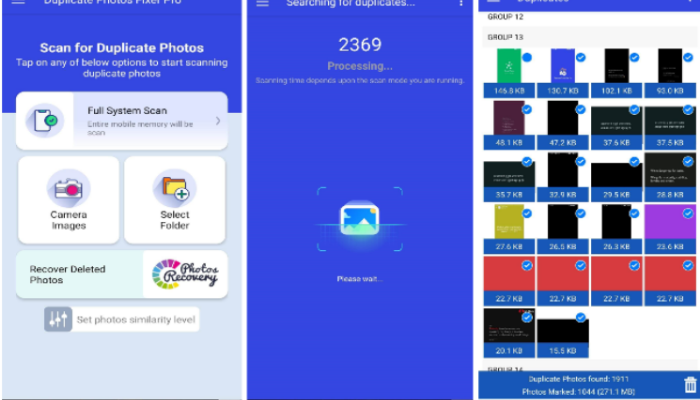 To run a quick scan using a duplicate photo fixer, go for these steps: 
Download the Duplicate Photo Fixer from the Google play store. 
Start the app on your phone by clicking the icon. 
Select the full camera scan or go for a specific folder. 
Wait until the scan gets completed. 
Remember that a full system scan analyzes the complete phone storage for duplicate photos. When selecting a folder or doing a camera scan, look for similar images clicked by your camera or available in the particular folder. 
Now you can preview the fetched items by the duplicate photo fixer. 
After previewing, tap the "delete" button and then "yes" to eliminate all unnecessary files. 
How to Find Duplicate Photos on iOS
To help you find duplicate photos on iOS, Gemini Photos is the safest third-party application for apple users. Despite the strict iOS privacy policy,  if you are worried about your Apple phone's privacy policy, Gemini is the most trustworthy application because it offers maximum privacy protection and is free of Malware attacks. 
Adding to that, it features a simple, sleek, and clean interface that makes using the app a piece of cake. 
Steps for using Gemini Photos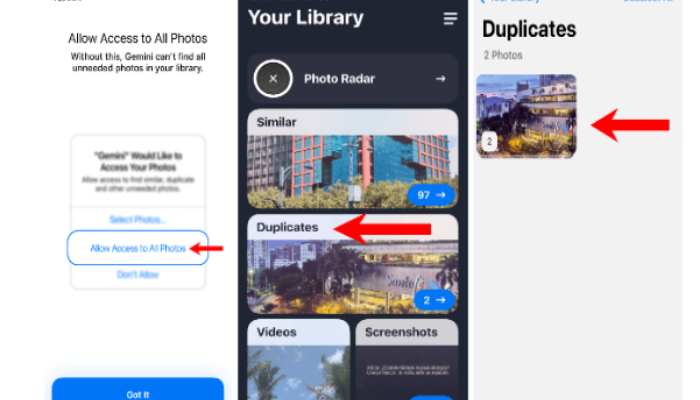 To use this app, go for these steps: 
Install the Gemini photos from the app store and grant access to your photos. 
Open the app to start scanning. The scan will complete instantly. 
After this, go to the "duplicates folders." . Select the group of photos you want to delete. 
A group of identical prints will be available in a separate group. Tap the image from the button to select it. 
Then press the "X" button at the top to delete it. . A dialogue box with a delete option will appear. Tap on the button to remove the items permanently.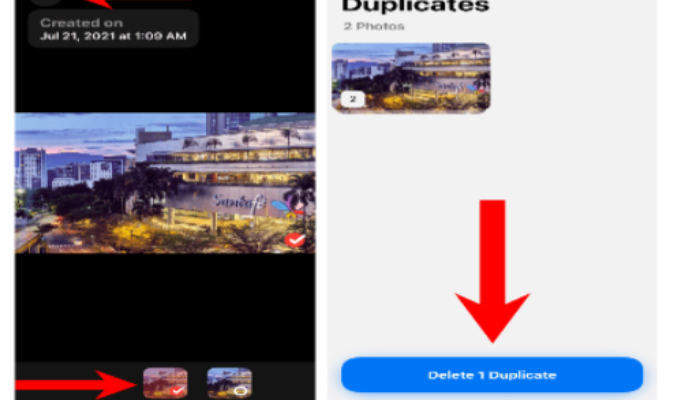 Conclusion 
Duplicate Photo finders are the best go-to-option for decluttering explicit or identical photos on your phone. With especially designed and incorporated technology, these finders help you save a big chunk of your time from doing a manual scan and also give accurate results with automatic scans.
Depending on the requirements of your system, you can go with duplicate finders that meet your needs. However, the only limitation of MacCleaner is that it demands paid subscription for cleaning. However, there is good news for Mac users in the form of an "Easy Duplicate File Finder". Thanks to its easy and free-of-cost usability, MacBook users can eliminate all similar items without buying the software. 
Price: Its single computer license charges $59.95/year.
Compatibility: Windows
No more content