Do you know what are the SATA SSD and NVMe SSD? Do you know the differences between them? Before diving into the specific steps about how to clone SATA SSD/HDD to NVMe SSD, let's learn some basic concepts.
What is SATA & NVMe? Which one is better?
SATA, the abbreviation of Serial Advanced Technology Attachment, also called Serial ATA, is an interface used to connect SSDs, HDDs, and optical drives to transfer data between a computer's central circuit board and storage devices. It is the advanced version of PATA. The serial transmission is less susceptible to interference. In 2009, the read speed of SATA upgraded to 600 MBps, which is much faster than PATA.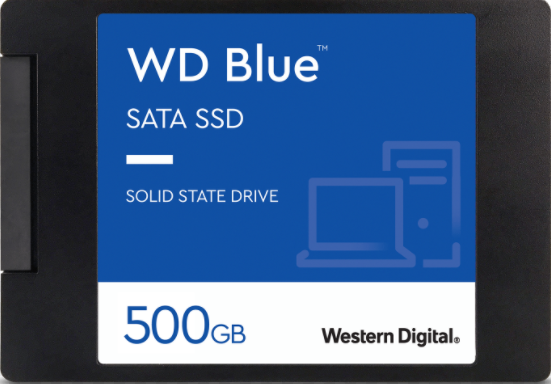 NVMe, the abbreviation of Non-Volatile Memory Express, is new storage access and transport protocol for flash and next-generation SSDs. The NVMe provides the highest throughput and fastest response times to improve users' experience. Its read speed can reach 3500 MBps, which is 5.8 times faster than SATA.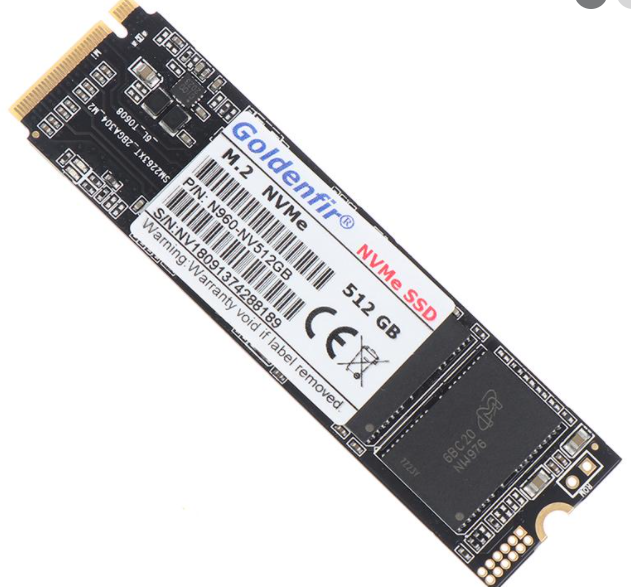 Compared with SATA, NVMe does have a faster read speed and lower latency, but its price goes far ahead of SATA. Although for this, many people still want to Clone all data from SATA to NVMe. Does it possible?
The answer is obvious. Of course, you can clone a SATA to NVMe.
But there are some premises you need to satisfy:
Make sure your motherboard has an M.2 slot that supports NVMe
Make sure your computer supports UEFI boot mode
Clean up the SATA SSD or HDD
Using reliable and professional disk clone software can save you a lot of time and efficiency
Reliable Disk Clone Software - EaseUs Disk Copy
EaseUS Disk Copy must be on the list when it comes to reliable disk clone software. Supports for Windows 10, 8,7, Vista, and XP systems, EaseUS Disk Copy can clone or migrate data from one disk to another with just one click.  
Here are the reasons why the EaseUS Disk Copy is recommended:
★ Time Efficiency Saving: just one-click operation
★ Multi-function: Clone SSD/HDD to SSD
★ Create a Bootable USB/CD/DVD: Can avoid system failure
★ Simple interface: simple and clear design makes operation easier
Price: It starts $19.90/Monthly.
Compatibility: Windows

EaseUS Disk Copy Pro Review – Best Disk Cloning Software You Can Use
How to Clone SATA SSD/HDD to NVMe SSD? - Complete Guide
After you make all the preparations, then you can start to clone SATA SSD/HDD to NVme SSD. 
Step 1. Download, install and run EaseUS Disk Copy on your PC.
Click "Disk Mode" and select the hard drive that you want to copy or clone. Click "Next" to continue.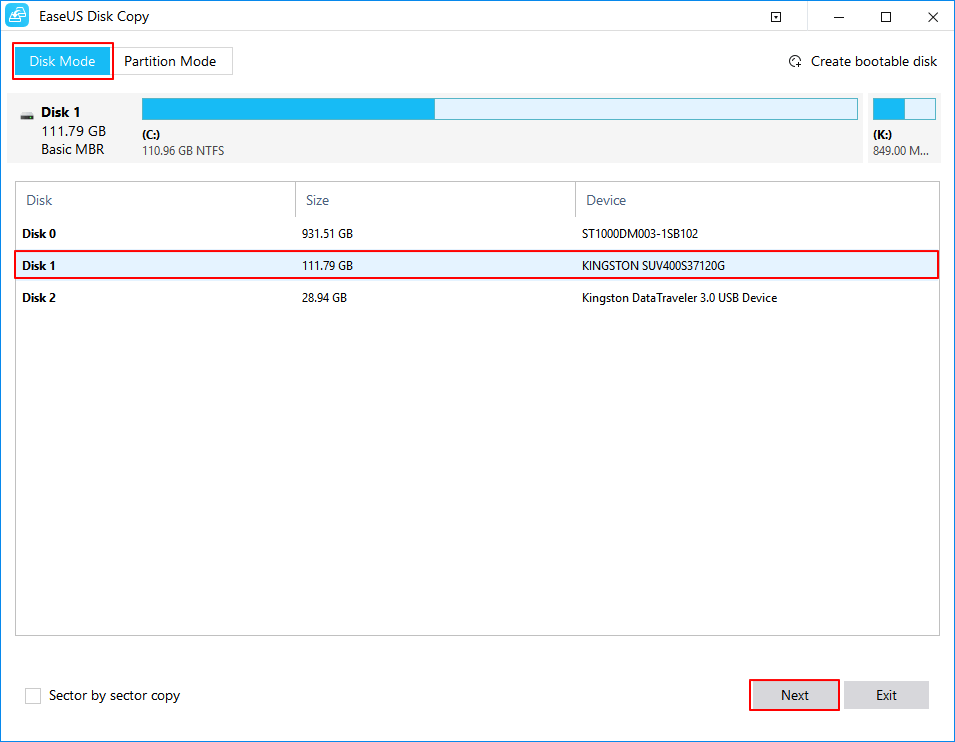 Step 2. Select the destination disk.
Note: The destination disk should be at least the same big or even larger than the source disk if you want to copy or clone the source hard disk.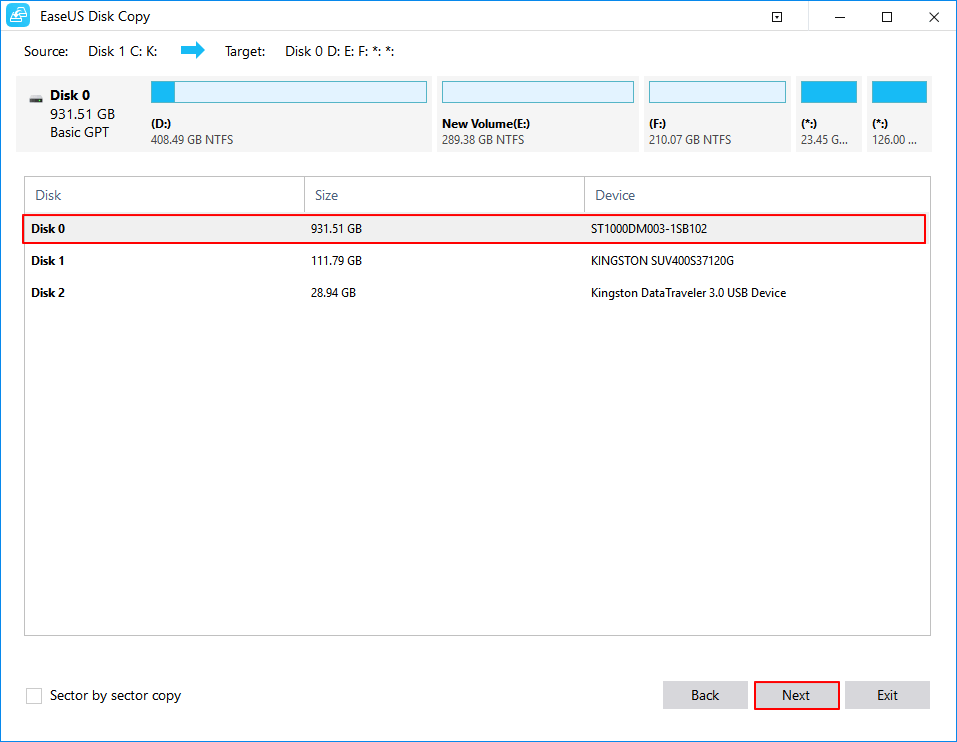 Step 3. Click "OK" to confirm if the program asks to erase data on the destination disk.
Step 4. Check and edit the disk layout.
If your destination disk is an SSD drive, do remember to Check the option if the target is SSD.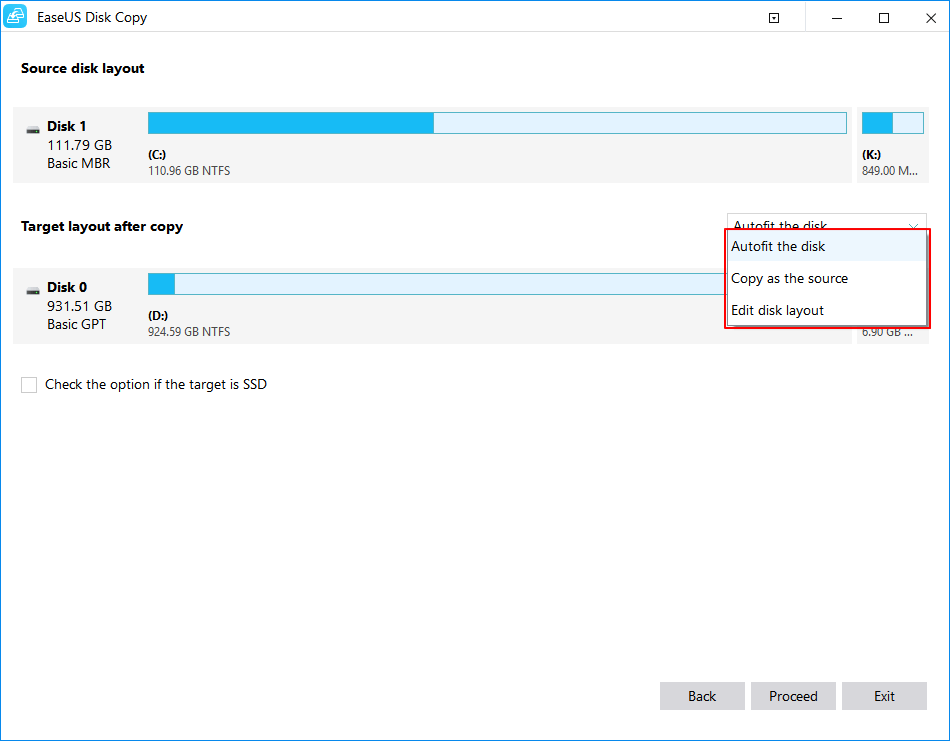 Step 5. Click "Proceed" to start the hard drive cloning process.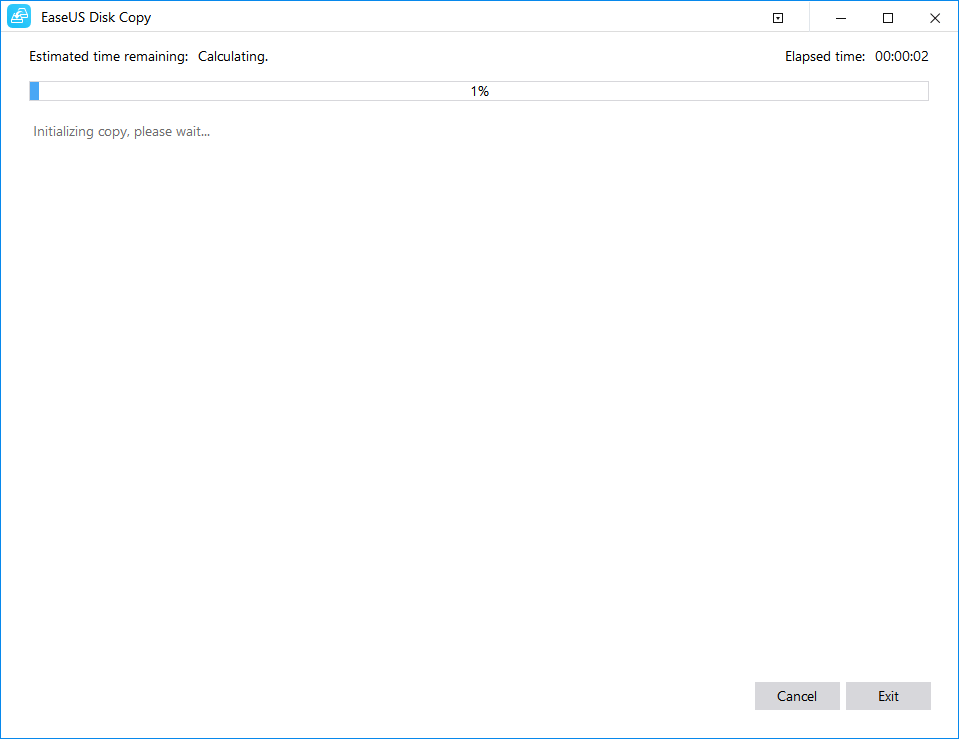 You need to connect the SATA SSD/HDD correctly and select the source disk and target disk accordingly during the process.
After finishing all the above steps, you need to restart your computer to change Legacy into UEFI boot mode. Otherwise, your new cloned NVMe SSD can not boot. Just tap a key on the keyboard to enter BIOS to change it.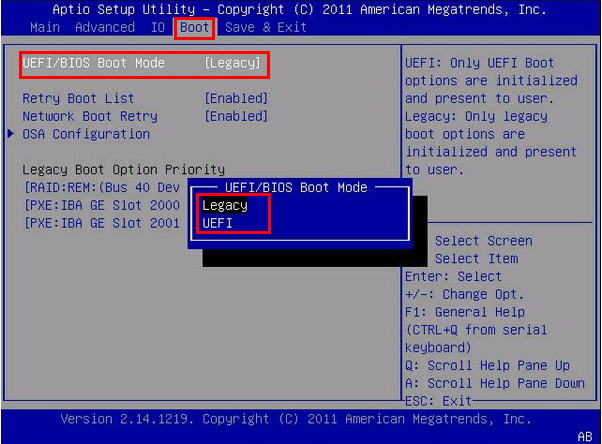 Wrapping Up
This passage gives you a guide on how to clone SATA SSD/HDD to NVMe SDD. EaseUS Disk Copy provides us with an easy and effective method to achieve that with just one click. It is a cloning software you must not miss, and we hope this article can help you clone SSD successfully.
Price: It starts $19.90/Monthly.
Compatibility: Windows
No more content