Fortnite is a prevalent game that has four gaming modes you can choose to play. This game gets attention from millions of loyal users every time it updates. Recently, Fortnite was updated by adding new features, such as mantling, overshield, new weapons, etc.
Game lovers must know that games usually take a lot of space in their devices. Sometimes, we need to move Fortnite or other PC games to a new drive, SSD, or a new computer for better performance and faster speed. 
However, Epic's launcher only allows you to move the Fortnite by uninstalling then redownloading it to the new devices, which takes time and effort. Do you know how to move Fortnite to another drive or PC without reinstalling it? 
This passage will introduce safe and reliable third-party software, EaseUS Todo PCTrans, to help you solve this problem. EaseUS Todo PCTrans can migrate all the data, applications, and accounts to your Windows 10 or new Windows 11 PC. With an easy-to-operate interface, you can move or copy your game to another device with just several clicks.
Before starting, you need to download and install the EaseUS Todo PCTrans software on your PC. 
Price: It starts $49.95/month
Compatibility: Windows
Now, let's look at the specific steps.
How to Move Fortnite to Another Drive
While moving Fortnite to another drive, you need to correctly connect the new drive to the computer and then use the "APP Migration" feature to copy the Fortnite game to the new drive.
Step 1. Connect the destination drive to your computer
Where do you want to place the games from their original location? Use the correct way to connect the drive to your computer, where EaseUS Todo PCTrans is installed. Run the games transfer software, choose "App Migration" and then click "Start".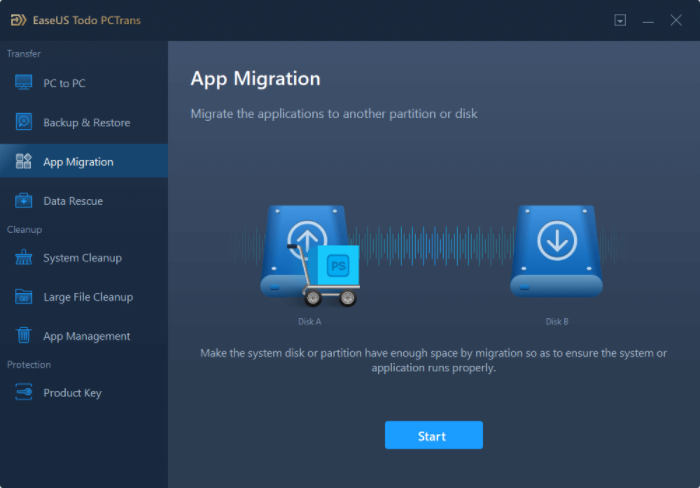 Step 2. Choose the games you want to change the location
On the left bar, choose the original drive where your game programs are installed, locate the games and tick the checkboxes. Click the triangle icon to choose the target drive as the file path. After all the selection, click "Transfer".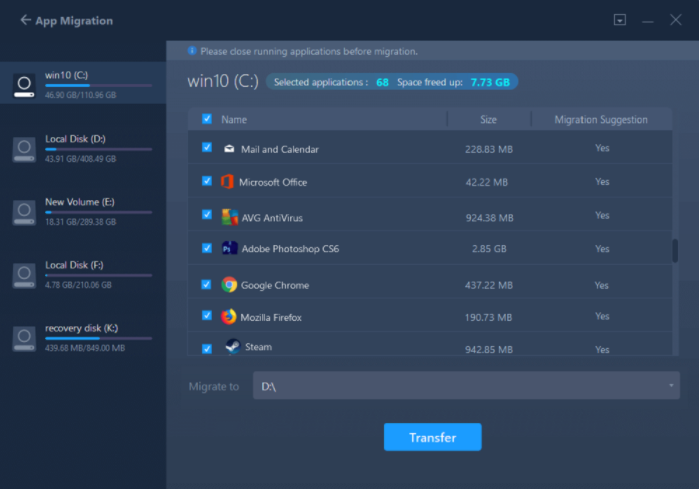 Step 3. Transfer the games to the destination drive
The software will work on moving the selected games from the original location to your customized location. Wait for the process to finish.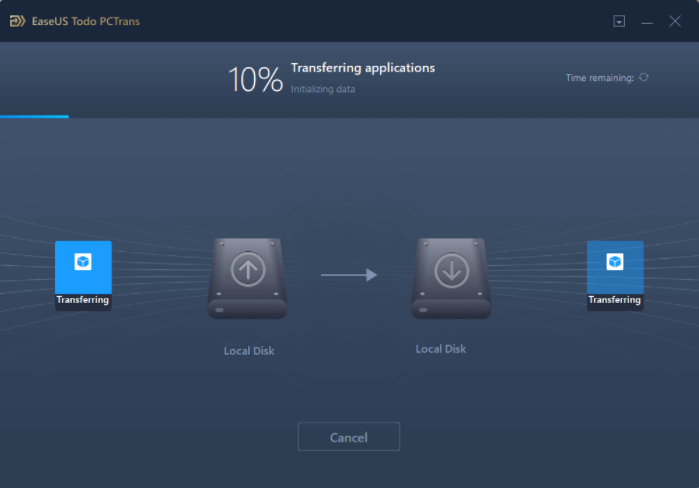 How to Move Fortnite to Another PC
Before moving Fortnite to another computer, make sure you install the EaseUS Todo PCTrans software on both computers. Different from copying to drive, you need to use the "PC to PC" feature of the software. 
Step 1. Run EaseUS Todo PCTrans on both PCs
On the source PC, select "PC to PC" on the main screen of EaseUS Todo PCTrans and move on.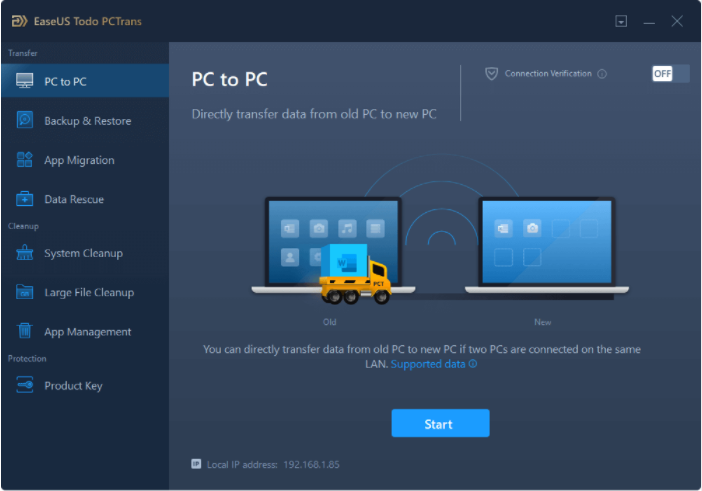 Step 2. Choose transfer direction - Old or New Computer
"New" - Transfer all data from remote old computer to current new computer.
"Old" - Transfer all data from current old device to a new computer.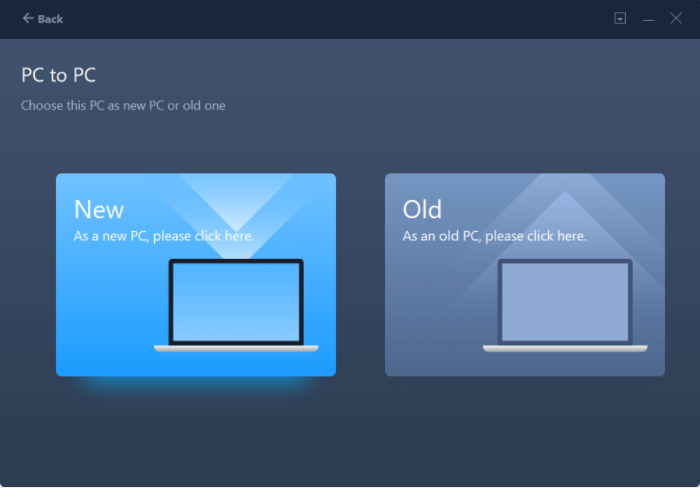 Step 3. Connect two computers
1. Select your target PC to connect via its IP address or device name and click "Connect".
2. Enter the login password of your target PC and click "OK" to confirm.
If you didn't see the target PC in the listed devices, you can also click "Add PC" to manually connect the target PC by inputting its IP address or device name.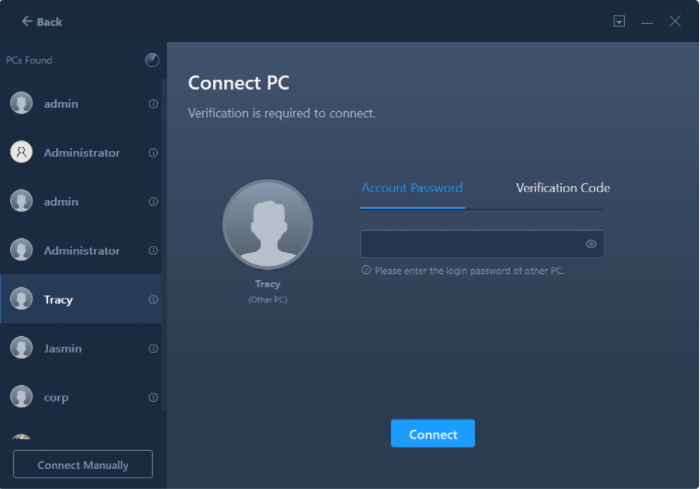 Step 4. Select apps, programs, and software and transfer to the target computer
1. You can select and choose what you want to transfer from the current computer to the target PC.
2. After selecting desired applications and programs, click "Transfer" to start the transferring process.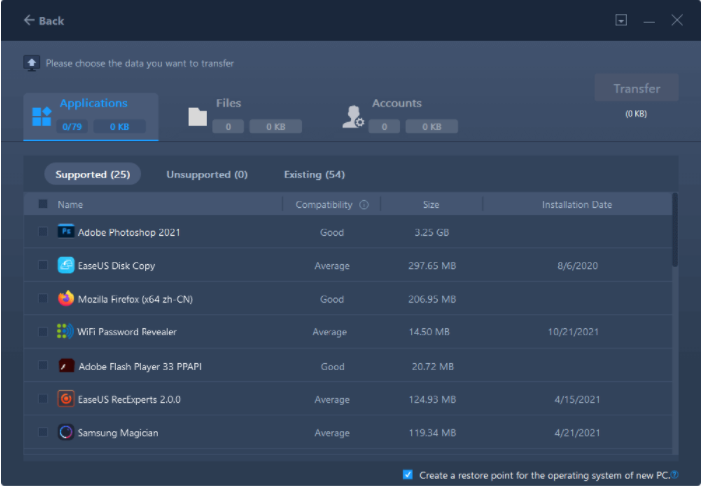 Final Words
The above content demonstrates the steps to move Fortnite to another drive or PC with EaseUS Todo PCTrans, which will save you lots of time and effort compared with reinstalling and redownloading Fortnite. Except for the "PC to PC" and "APP Migration" functions, it also provides you with the "Backup & Restore" and "Data Rescue" to make your data transfer more convenient. So give it a try, and you will be surprised by its superior performance.
Price: It starts $49.95/month
Compatibility: Windows
No more content