SD card, short for Secure Digital card, is a kind of non-volatile memory card that zeroes in on storing personal data, including photos, music files, movies, widely used in digital cameras, video game consoles, mobile phones, or other portable devices.
When need to clone an SD card in Windows
You may want to clone your SD card when caught in plight as below.
1. Need to migrate data from the source SD card to another place as you are running low on the capacity to release more space for new files. Since Copy&Paste entails a lot of painstaking with the hazard of losing vital files if the process gets interrupted, cloning is definitely a better option to go.
2. Want to make a complete backup to preserve crucial and valuable files in case your SD card is about to fail or get infected by a virus, which will undoubtedly yield undesired consequences. Resorting to cloning, you can get data transferred smoothly without worrying about issues like too much time-consuming job or losing essential archives.
Best SD card clone software in 2022
Cloning an SD card is the process of making an exact replica of everything on a diverse device, which will substantially upgrade your SD card and surely keep your entire file in a safe zone. Since you can derive so much benefit from cloning, then how to do it exactly? Well, with the right disk cloning utility, it will be nothing but an effortless task. EaseUS Disk Copy Pro is an undisputed leader among multifarious cloning software in the market, which facilitates its users to complete cloning with simple clicks.
EaseUS Disk Copy Pro - Your fast and reliable cloning software:
EaseUS Disk Copy Pro is a safe and professional SD card cloning utility that distinguishes itself due to its credible and mighty features. It excels at making a full copy of the SD card and upgrading it to a larger one with ease.

EaseUS Disk Copy Pro Review – Best Disk Cloning Software You Can Use
Features:
Sector level cloning
Create WinPE bootable disk
One-click OS migrate
Support GPT disk
Resize partition when copying disks
Tutorial - How to clone an SD card
Here come detailed steps on how to clone an SD card with EaseUS Disk Copy Pro. But make sure that you have got all the bases covered first:
Install and activate EaseUS Disk Copy Pro on your computer.
Plugin the SD card into your computer with the system of Windows 11/10/8/7 and ensure it can be detected. Prepare a USB card reader to connect the SD card if the built-in memory card slots are not available on your device.
Back up whole data on the target SD card as the cloning operation will erase files saved on it and implement the same process on your source SD in case anything goes wrong. After all, data safety always comes first.
Last but not least, note that sufficient battery power remains for your Windows-based computer.
Price: It starts $19.90/Monthly.
Compatibility: Windows
With that, you can set out to clone your SD card to a newer and bigger one.
Step 1. Download, install and run EaseUS Disk Copy on your PC.
Click "Disk Mode" and select the hard drive that you want to copy or clone. Click "Next" to continue.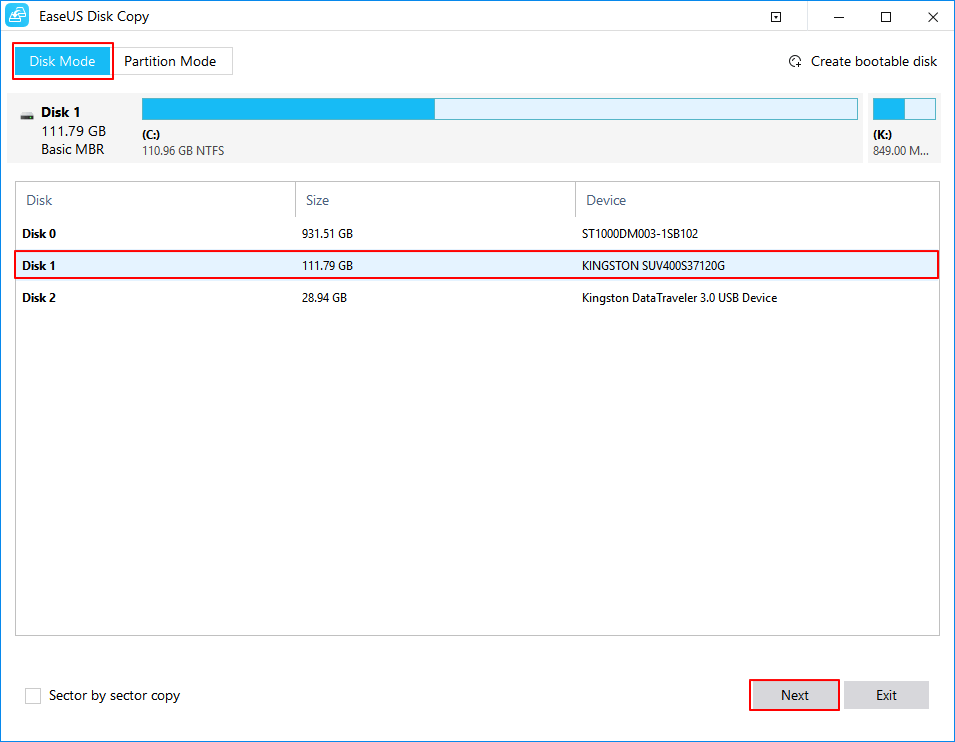 Step 2. Select the destination disk.
Note: The destination disk should be at least the same big or even larger than the source disk if you want to copy or clone the source hard disk.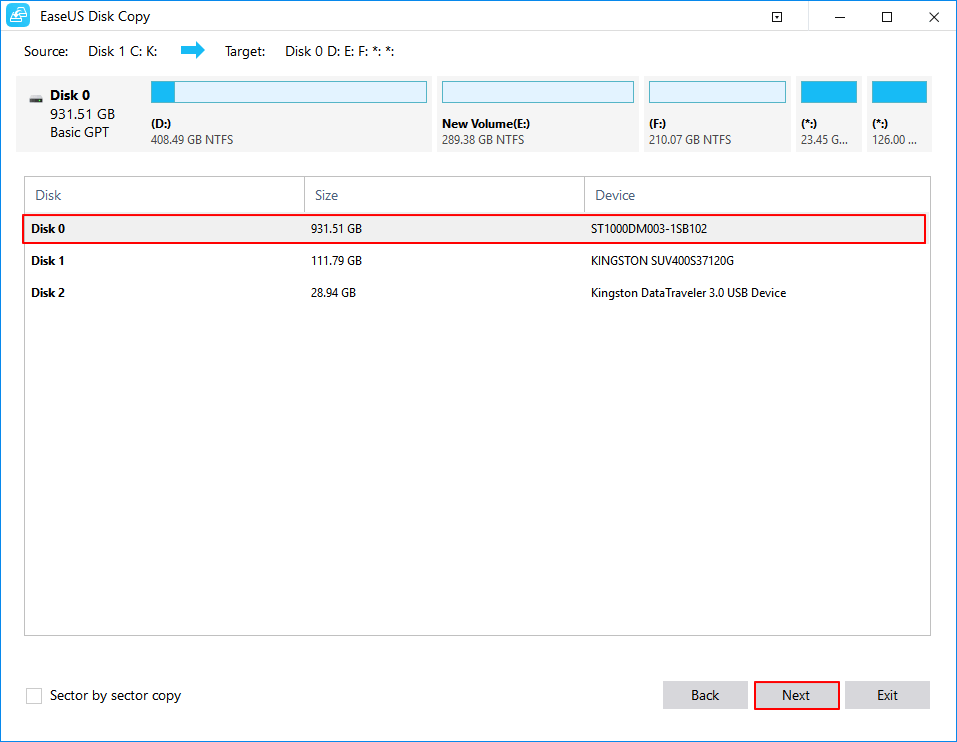 Step 3. Click "OK" to confirm if the program asks to erase data on the destination disk.
Step 4. Check and edit the disk layout.
If your destination disk is an SSD drive, do remember to Check the option if the target is SSD.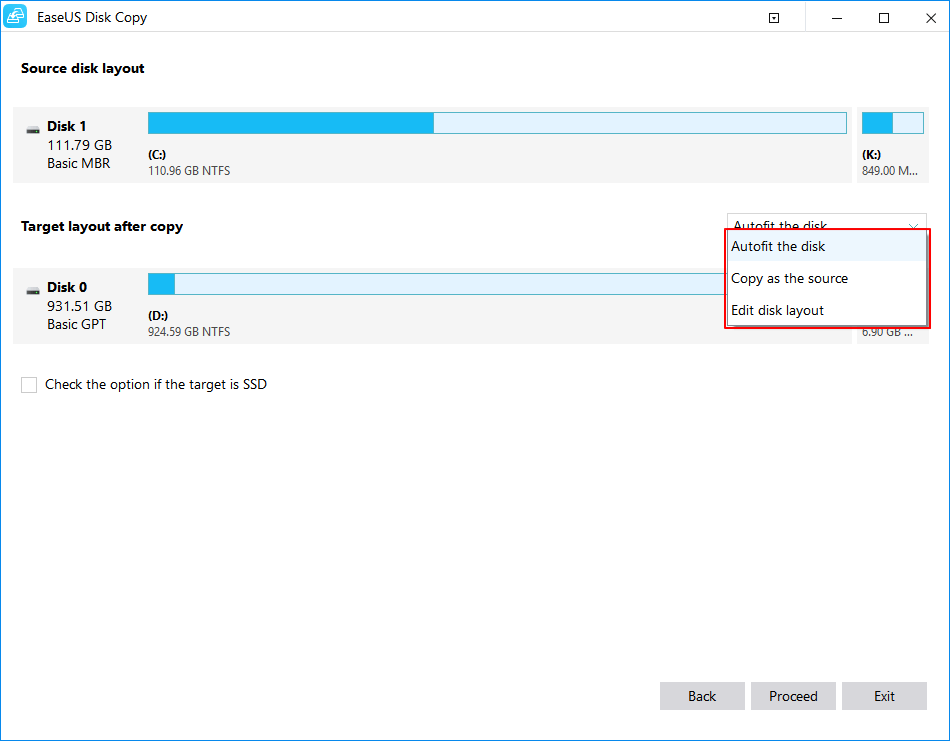 Step 5. Click "Proceed" to start the hard drive cloning process.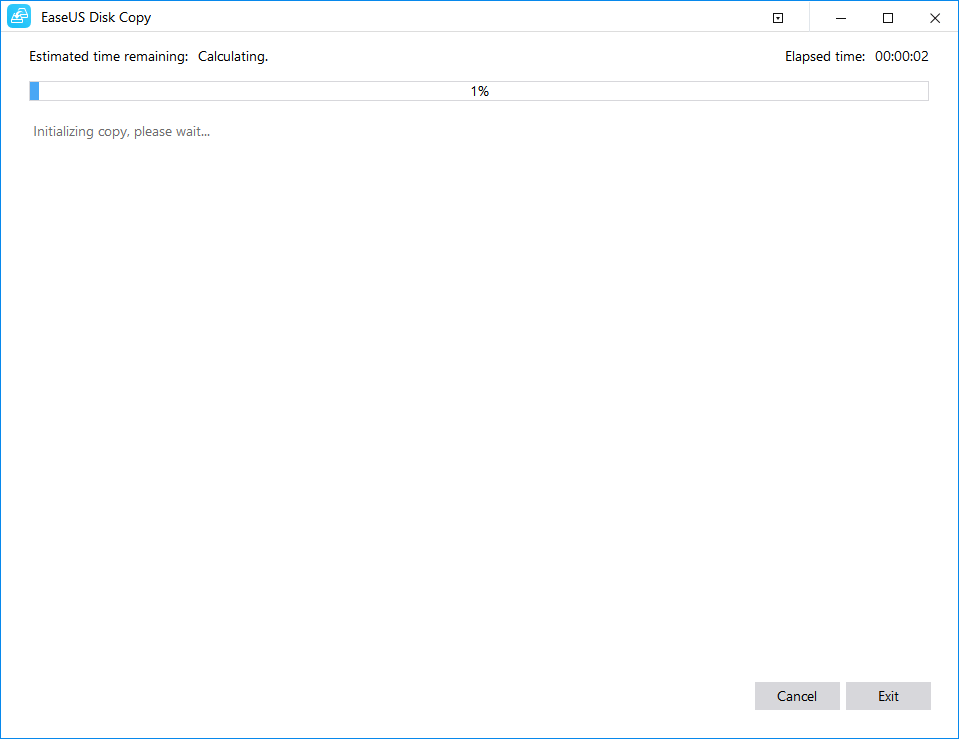 When done, the source SD card will be cloned to another data storage machine with faster and better performance.
Sum up
EaseUS Disk Copy Pro is such a great SD card clone utility that offers you the most straightforward method when it comes to cloning an SD card to other storage devices. Moreover, EaseUS Disk Copy Pro is less the exclusive-designed SD card clone software than a comprehensive and powerful utility that is not only capable of easily transferring your data, operating system, and applications to another hard drive altogether without any data loss but realizing speed boot without any painstaking by upgrading HDD to SSD. Give it a shot if you're looking for a first-class clone utility that perfectly meets your needs.
Price: It starts $19.90/Monthly.
Compatibility: Windows
No more content