"Hi, I am utilizing a 128GB M.2 SSD on my laptop, and the disk space is getting fuller as new data is inputted. So I purchased a 1TB M.2 SSD to replace the previous 128GB M.2 SSD. Now I need to clone the 128GB M.2 SSD to 1TB M.2 SSD to avoid reinstalling the OS and the installed programs, but I don't know what to do. Can you provide me with the solution?"
While using a smaller M.2 SSD boot drive, you'll discover that once you have the operating system, games, files, and applications installed, there wouldn't be enough space on the drive or that your device has a lengthy response. In this case, you might tend to move to a large M.2 SSD for a smooth and faster user experience.
But how can you transfer data from a smaller M.2 SSD to a Larger M.2 SSD without having to migrate their files manually? In this guide, you'll learn how to manage this job by cloning an M.2 SSD to a larger M.2 SSD.
What Is the Best M.2 SSD Cloning Software?
The best M.2 SSD cloning software you can get to effectively clone the applications and data on your M.2 SSD to a larger one is the EaseUS Disk Copy. The software will clone each partition or disk drive sector for an exact copy of the original with no data loss. It is the best tool for upgrading your OS to a new and larger hard drive. Also, it's useful for the quick and perfect cloning of all files in a drive.   
Reasons for recommendation:
It creates backups and migrates the operating system to a new hard drive. Thus, saving you the long duration of having to reinstall your system and prevent severe damage.
It easily clones data on your existing M.2 SSD onto a larger M.2 SSD and speeds up your PC.
It quickly creates a bootable USB/DVD/CD to clone the disk if there is a system failure.
It is designed with a simple, easy-to-use interface and one-click auto migration settings. You can transfer files without any hassle and error.
Price: It starts $19.90/Monthly.
Compatibility: Windows

EaseUS Disk Copy Pro Review – Best Disk Cloning Software You Can Use
Steps to Clone M.2 SSD to Larger M.2 SSD
Before starting, please do the following task to ensure a smooth cloning process:
Ensure that the new M.2 SSD is perfectly compatible with your computer motherboard.
Cut off the power supply to your computer, disconnect the battery, and then correctly install the larger M.2 SSD.
If your computer has only one slot, ensure you have an M.2 SSD USB adapter.
Finally, initiate the M.2 SSD in Disk Management and format with a GPT or MBR partition style that suits your preference.
Once you have made all the necessary preparation, proceed with the following steps to safely clone M.2 SSD to a larger M.2 SSD:
Step 1. Download, install and run EaseUS Disk Copy on your PC.
Click "Disk Mode" and select the hard drive that you want to copy or clone. Click "Next" to continue.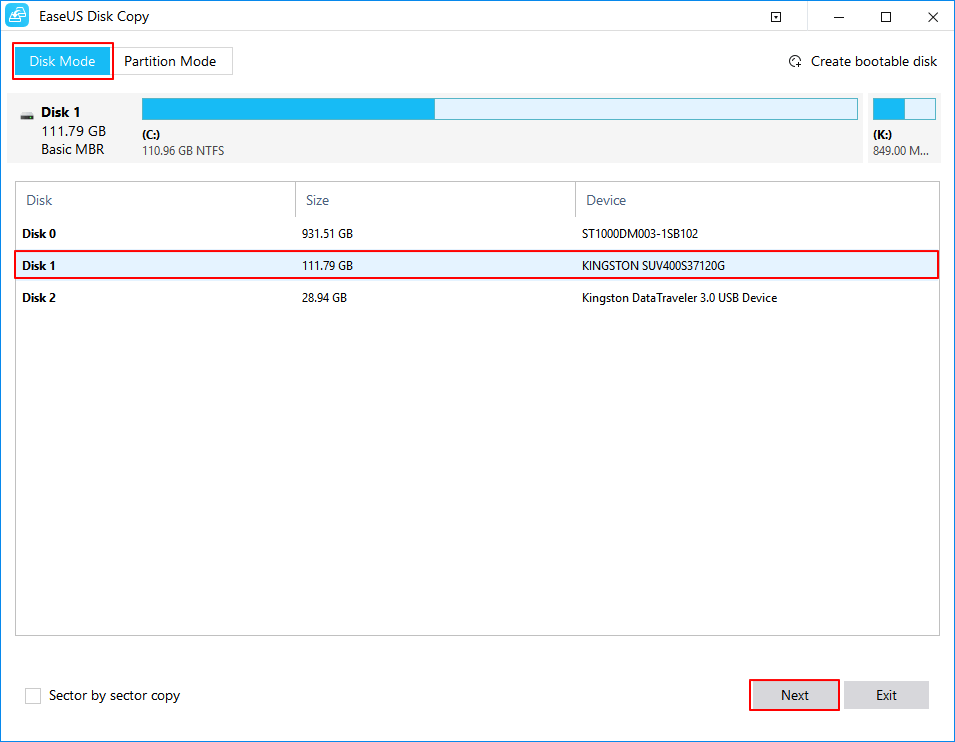 Step 2. Select the destination disk.
Note: The destination disk should be at least the same big or even larger than the source disk if you want to copy or clone the source hard disk.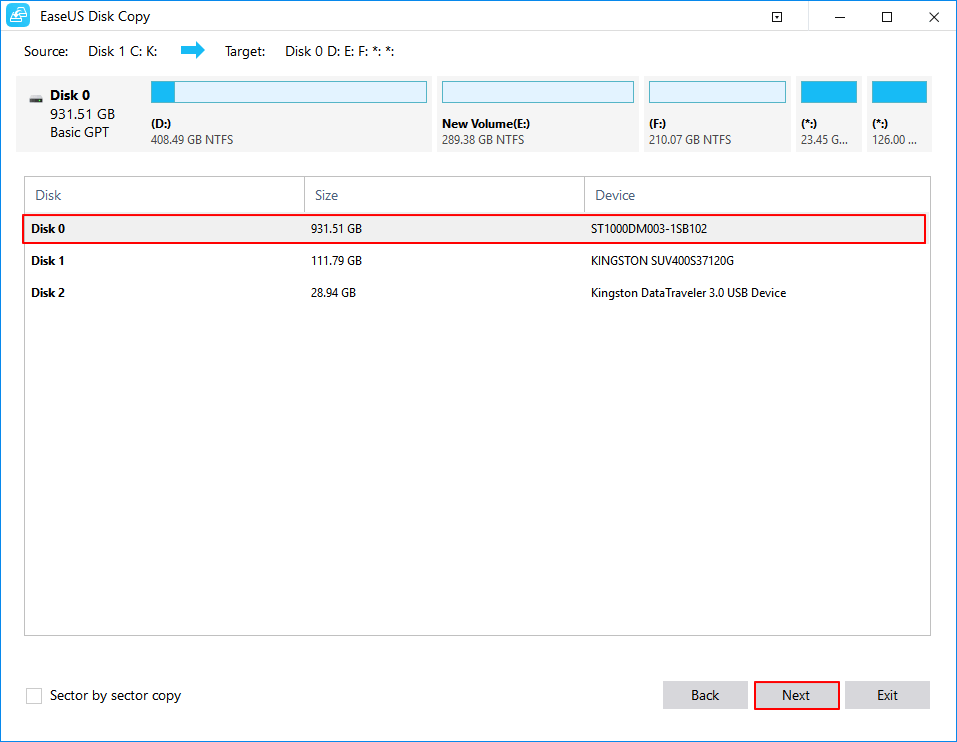 Step 3. Click "OK" to confirm if the program asks to erase data on the destination disk.
Step 4. Check and edit the disk layout.
If your destination disk is an SSD drive, do remember to Check the option if the target is SSD.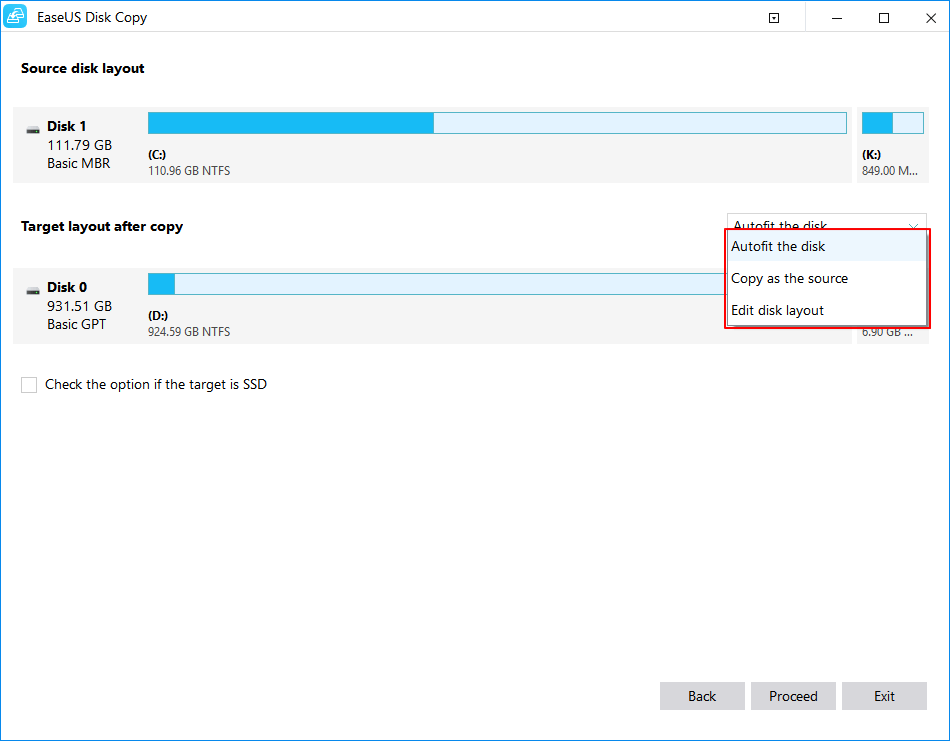 Step 5. Click "Proceed" to start the hard drive cloning process.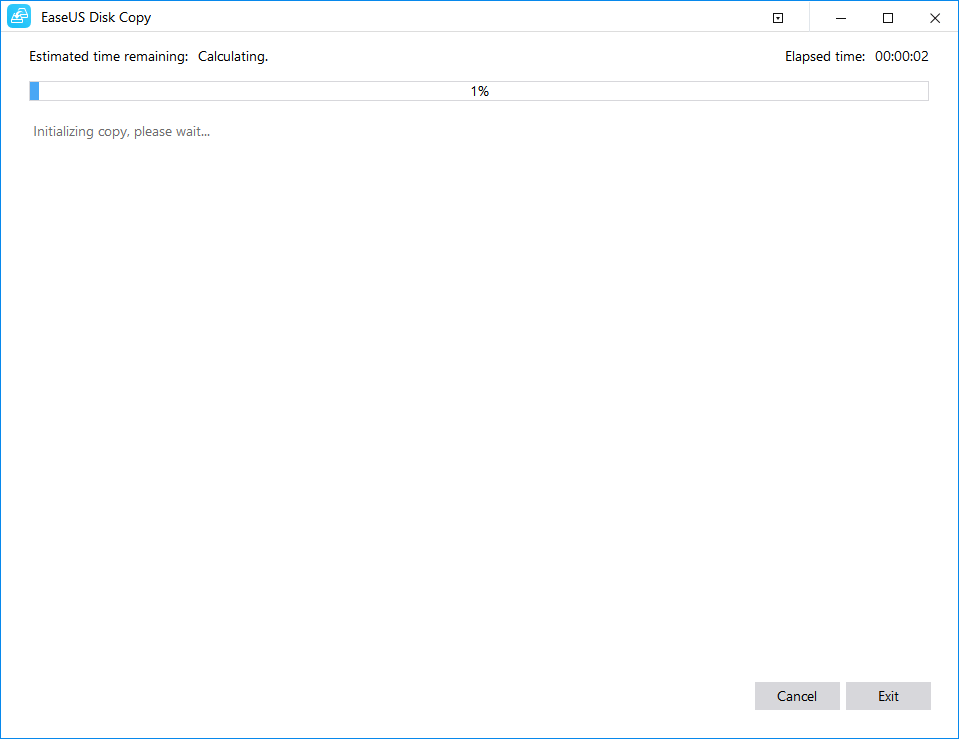 Conclusion
Now you can follow the steps above to clone your M.2 SSD to a larger M.2 SSD easily using the reliable disk cloning software - EaseUs Disk Copy. After that, you can boot your PC from the larger cloned M.2 SSD, you will get:
Increased speed of your device.
Faster and shorter booting time.
More storage space.
Higher transfer rate.
Lower occurrence of disk failure problem.
No more content