Millions of people still use the Linux operating system or a dual system. However, when compared to Windows users, Linux users have far fewer programs. It's challenging to locate compatible or unique Linux disc cloning software, for example, when a Linux user wants to clone a Linux HDD to SSD.
How to Clone a Linux Hard Disk to a Smaller Drive is a question that many people have. We'll show you two dependable methods for saving time: EaseUS Disk Copy and the dd Command.
Clone Linux Hard Disk to A Smaller Drive via EaseUS Disk Copy
EaseUS Disc Copy is suggested as one of the best duplicating or cloning software. It can gratify the growing demand for safeguarding data and generating exact copies with 100 percent certainty. It's also an excellent tool for recovering data or files from a backed-up disc using a recovery wizard.
EaseUS Disk Copy is a powerful tool for creating disc and partition clones for operating systems, including Windows. The sector-to-sector method of partitioning and cloning can be used for copying, cloning, and even upgrading hard drives. In other words, this amazing cloning software can copy anything from an old disc to a new drive, including data that has been erased, lost, or unavailable.
PROS:
The EaseUS Disk Copy software is highly user-friendly.
EaseUS Disk Copy's customer service is excellent.
It is feasible to retrieve data from a hard drive
that has been damaged.
Helps you create partitions and boot discs.
CONS:
We haven't discovered any disadvantages yet.
Price: It starts $19.90/Monthly.
Compatibility: Windows
Step-by-Step Guide
Step 1. Remove the hard drive from your Linux computer and attach it to the other Windows computer and the target SSD, where EaseUS Disk Copy is installed.
Step 2. Select the source Linux hard disc in EaseUS Disk Copy's Disk Mode. You must check the box in front of the sector by sector copy in the bottom-left corner to be able to clone the Linux EXT hard drive to SSD in Windows with the same disc configuration. To continue, click Next.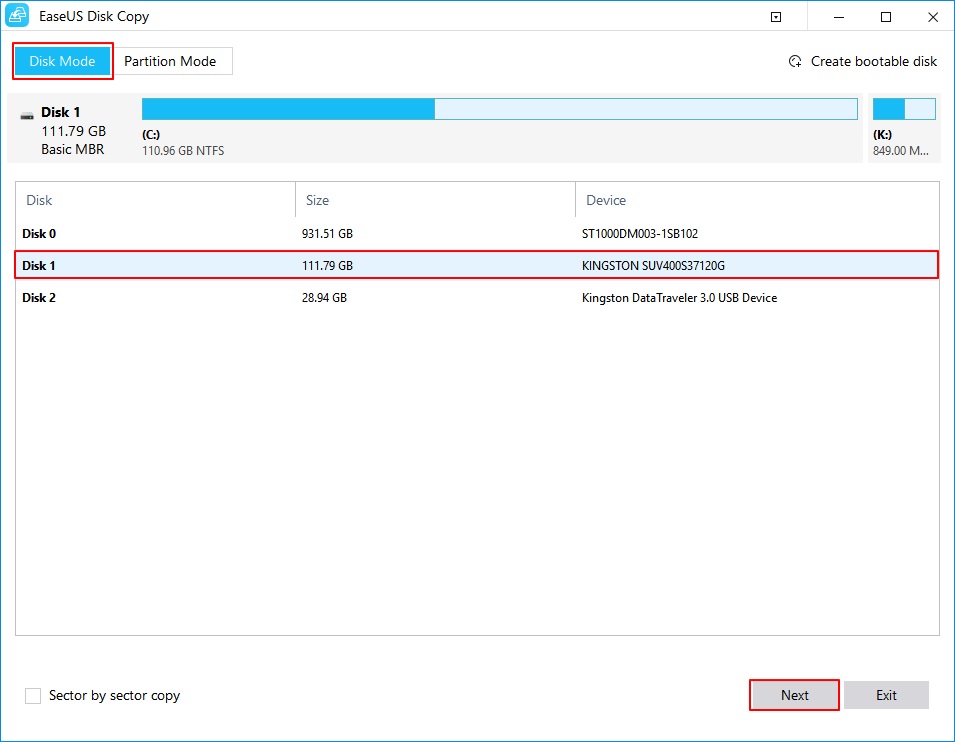 Step 3. Click Next after selecting the destination SSD where you wish to clone/copy the old disc. If the application prompts you to wipe data on the destination disc, click OK.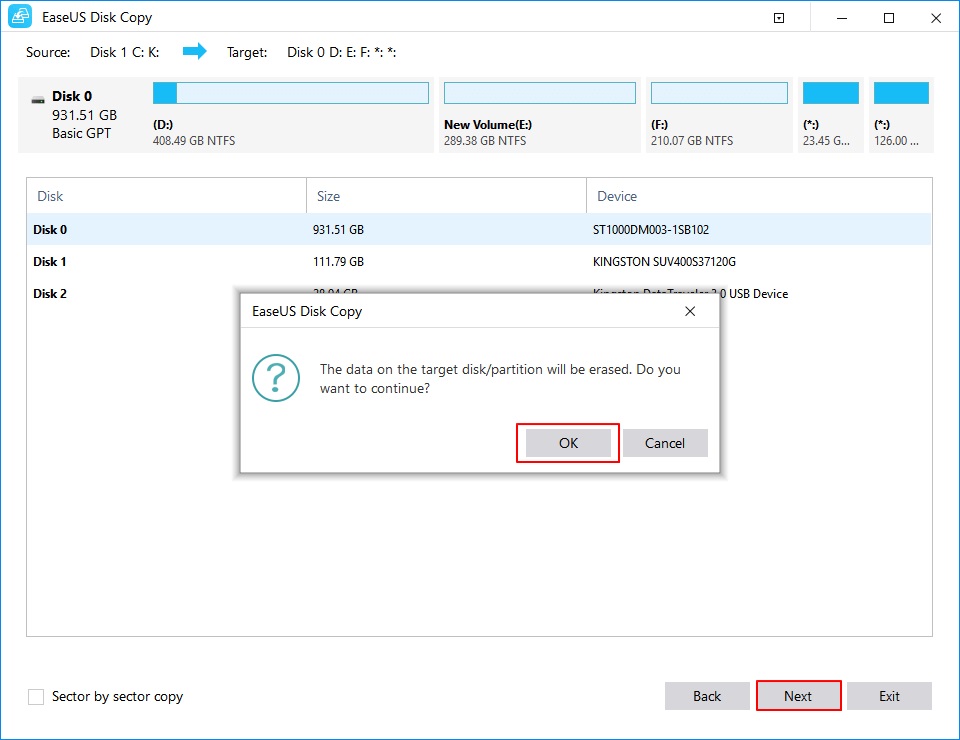 Step 4. As Autofit the disc, Copy as the source, or Edit disc layout, check and edit the disc layout. It is advised that the disc be autofitted.
The Copy as Source option copies/clones the partition layout of your source drive to the destination disc.
Editing the disc layout allows you to resize or move partitions on the destination disc
manually.
If the target is an SSD, select this option.
To begin the Linux hard disc cloning operation straight now, click "Proceed."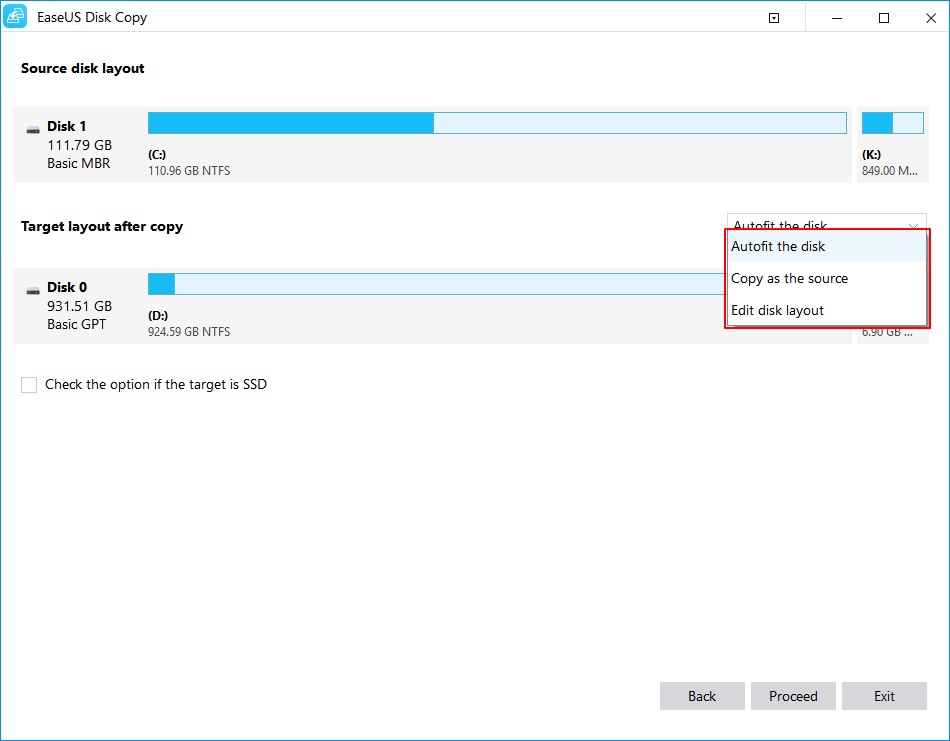 EaseUS Disk Copy Pro Review – Best Disk Cloning Software You Can Use
Clone Linux Hard Disk to A Smaller Drive via dd Command
In Linux, the 'dd' command? 'dd' is a command-line application for Unix and Unix-like operating systems that convert and copy files in simple terms. Device drivers for hardware (hard disc drives) and particular device files (such as /dev/zero and /dev/random) appear in the file system like regular files do on Unix. You can spend twenty steps or less with Linux OS and software migration from one disc to the other if you understand each fundamental dd command notion and have a clear head for the entire operation.
Steps to clone a Linux hard drive:
To begin, open a terminal and type the following commands: lsblk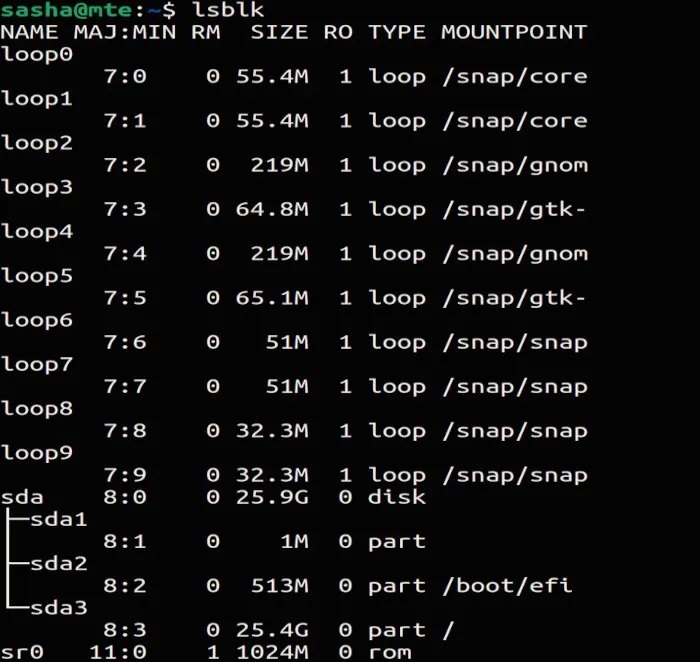 You should see one or more discs with their partitions nestled beneath them when you run lsblk. Determine which drive you wish to clone using this information. As an example, we'll use "sda."
Next, run the dd command as follows:
sudo dd if=/dev/sda of=/home/username/backup.img status=progress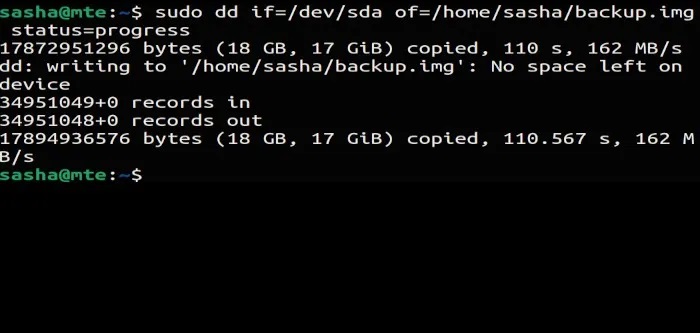 You can, of course, modify the image file's location. After the operation is completed, you can relocate or copy the image file.
However, you should not conduct this operation on a filesystem currently in use, as you may end up with corrupted files if you copy them while they are in use.
When you opt to restore the backup to your hard drive, the procedure is the same as when you created it.
sudo dd if=/path/to/backup.img of=/dev/sda
Make sure to mention the hard drive's name to which the backup should be restored.
Conclusion:
In this post, we have discussed two methods for cloning a hard disc to a smaller drive. The second approach for using the dd command is more complicated, but it works. If you are a computer novice, we believe EaseUS Disk Copy is superior due to its simple processes and user-friendly UI.
Price: It starts $19.90/Monthly.
Compatibility: Windows
No more content