Roblox is a popular game that hosts user-created games of multiple genres, offering a shared virtual experience. BTRoblox extension is important as it enhances Roblox's website with new features and adds new functionalities. It is a piece of open-source software, meaning anyone can see the code to analyze that it is not malicious.
The failure of the BTRoblox extension appears to be caused by an internal fault. Users were told to wait for a new version to address the error, but we have discovered other options to fix it. In this article, we will discuss methods to fix the theBTRoblox extension not working error.
What Does BTRoblox do And How to Use It
BTRoblox stands for "Better Roblox." Its goal is to improve the Roblox website's aesthetic while also contributing to its basic functionality by adding many new features. It comes with various site themes. It also helps the audio, which constantly stops working after you press the play button. The extension only changes things on the website, not on the app.
There are settings related to navigation, profile, group, inventory, catalog, item details, etc., which you can check or uncheck anytime.
Here are some steps to use the BTRoblox extension:
Step 1. Download BTRoblox extension
It depends on the browser you're using. If you're using Chrome, you can search in the Chrome web store.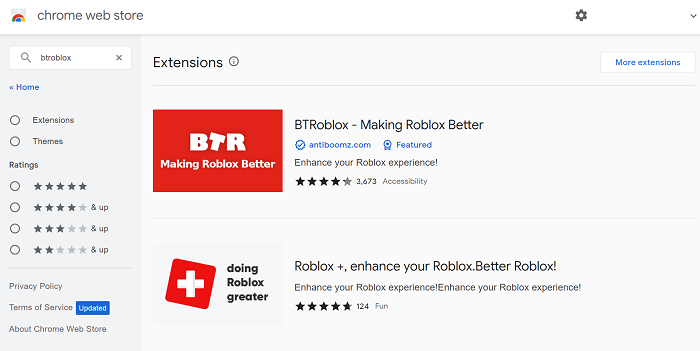 If you are a Mozilla Firefox user, you can search in the add-ons.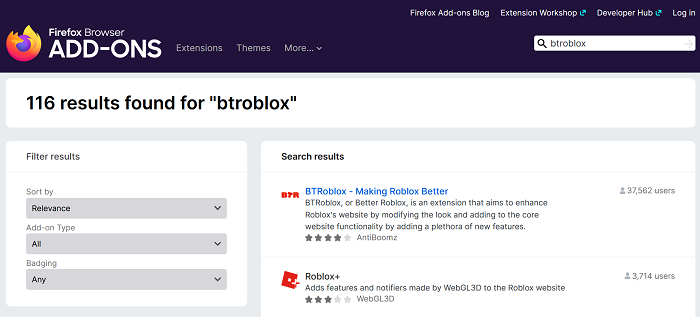 Step 2. Click on 'Add extension'. It will be downloaded and installed in a few seconds.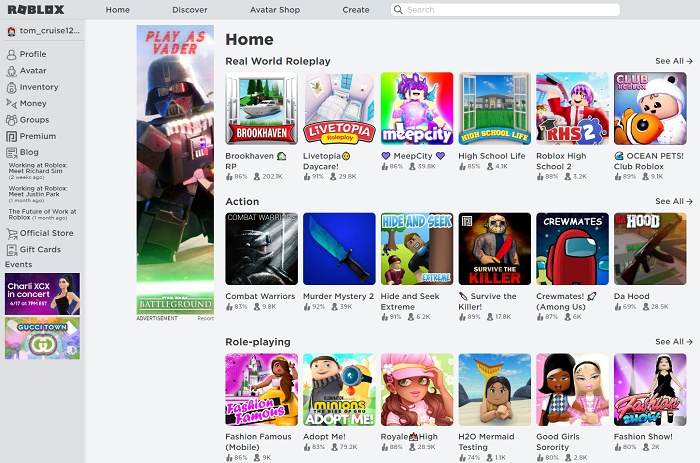 Step 3. Go to roblox.com and start enjoying new games and new themes.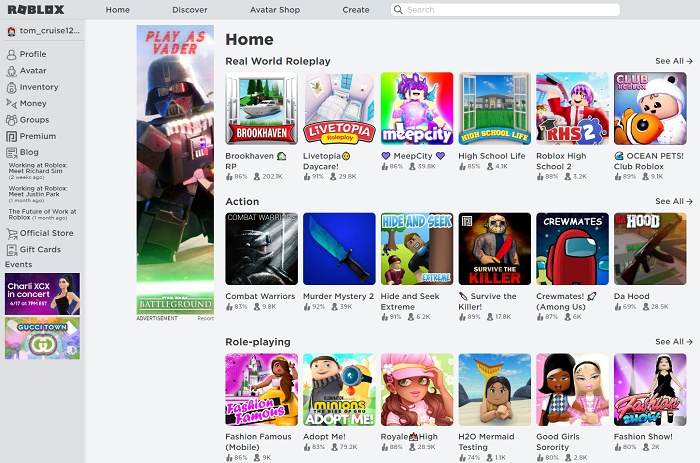 How to Fix BTRoblox Extension Not Working Error
Method 1. Reinstall it on your browser
This is the simplest way to remove the error. If the extension isn't working, it is good to reinstall it. Here are the steps to follow:
Step 1. Open Chrome, and from the right side of the screen, press on three dots and click on settings.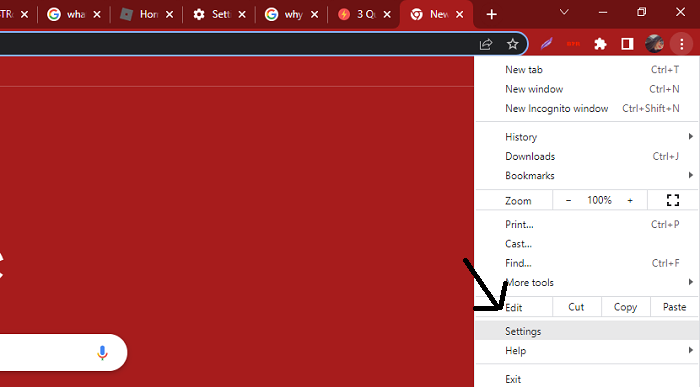 Step 2. Click on Extensions in the left menu. A new window will open.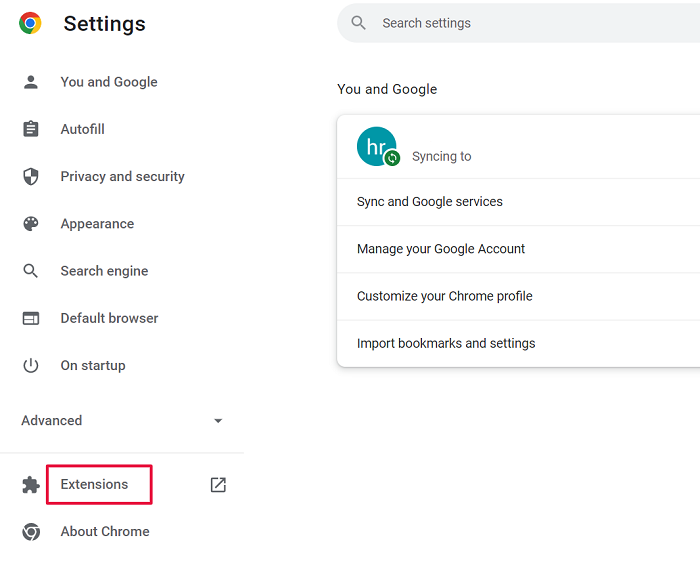 Step 3. Select BTRoblox and click on 'Remove.'
Step 4. Next, go to the Chrome web store. Search for BTRoblox and reinstall it.
Method 2. Use another browser
Suppose the BTRoblox extension isn't working after constant updates. So, it is good to switch to another browser. You can shift to Opera, which is lighter, supports Roblox, and has dedicated add-ons on its website.
Opera has a lot of good features which can enhance the performance of Roblox and its extensions. The features include a built-in ad blocker, and a battery saver. You can add your favorite platforms and use them while getting easy access from the sidebar. You won't have to go through the hassle of opening different tabs.
If you don't have the BTRoblox extension on Opera, you can download it from Opera extensions.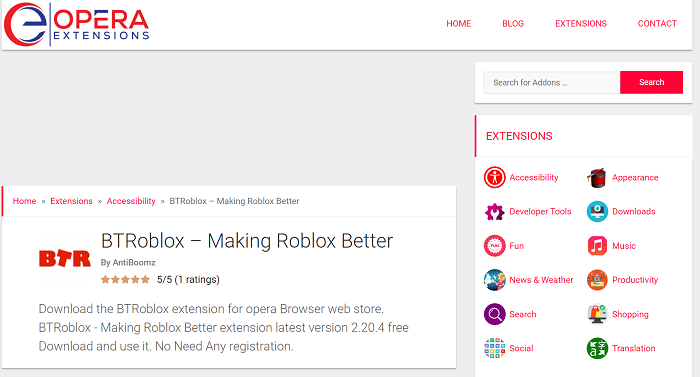 Method 3. Update your browser
Sometimes, problems occur when there is an interruption between the browser and the extension. And this happens because of outdated browsers.
Updating the browser can reduce the chances of errors. So it doesn't matter which browser you are using. Here are some steps to follow:
Step 1. Open Chrome and click the three dots from the top-right corner of the screen.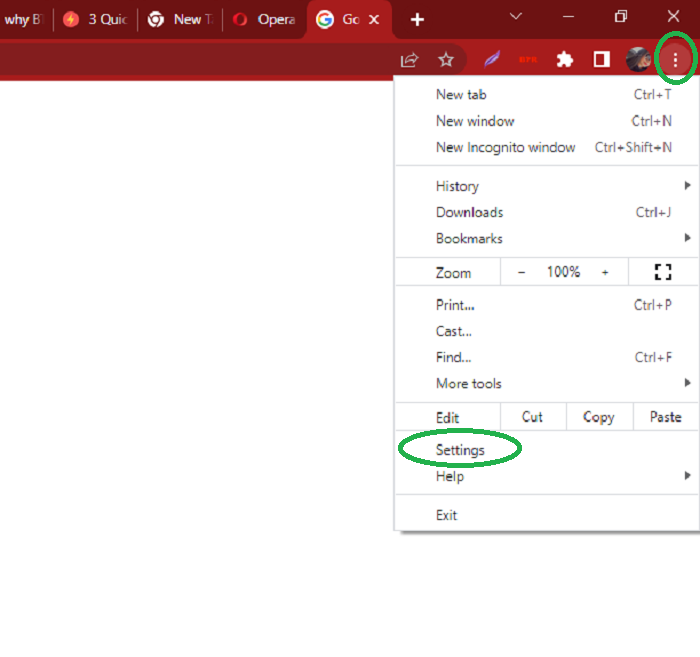 Step 2. Open the setting and click on "About Chrome."
Step 3. If you find the update button, click that. Once the update is done, we recommend you restart the system and analyze if the error still appears.
Method 4. Disable third-party Antivirus
It is necessary to check if a third-party antivirus program is working in your system. Sometimes, third-party antivirus in your system blocks and interrupts specific programs or extensions. So, it is good to disable the antivirus program temporarily. Here are some steps to follow:
Step 1. Right-click on the antivirus software and click on "disable Auto-protect" to disable it.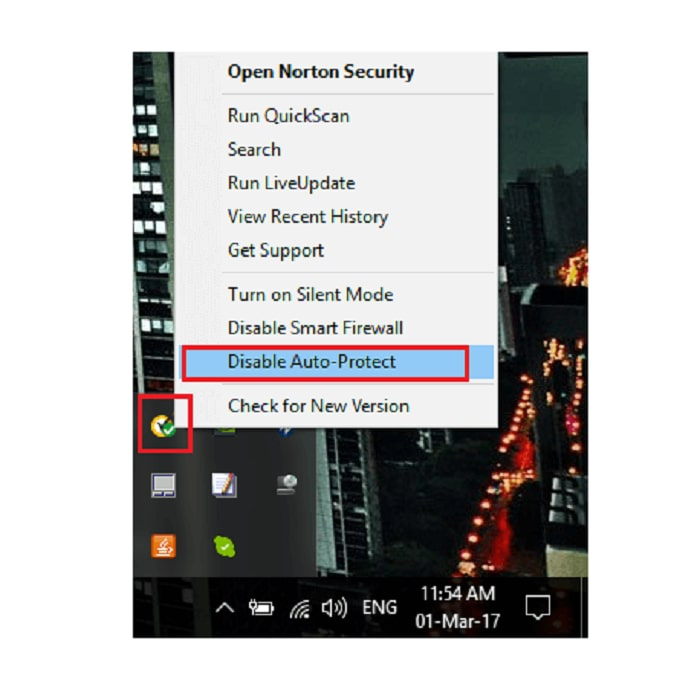 How to Get Your PC a Better Performance
System Mechanic Ultimate Defense works on your PC's performance and cleaning. It is a total package of all the security, performance, and privacy concerns. It increases the speed of the processor, memory, broadband, and hard drives. Not only that, it has anti-virus capabilities, can secure passwords and recover data.
Here are the key features of System Mechanic Ultimate Defense:
It optimizes your system's performance.
It automatically optimizes hidden internet settings for faster downloads and page loads.
Saves passwords for most operating systems and browsers.
Detects malware and protects your system against threats
Finds and deletes junk files
It has the capability to recover deleted documents, audio, photos, videos, and other files.
Price: It starts $79.95/Year.
Compatibility: Windows 11/10/8.1/8/7
Conclusion
In this article, we explained the methods you can opt for if your BTRoblox extension is not working. The simplest and easiest ways to eliminate the error of BTRoblox are by updating the browsers and disabling all the third-party antivirus.
To clean and enhance your system's performance, start using System Mechanic Ultimate Defense. It has 7 different products, packed in one software. So, make an excellent choice to enhance the stability and performance of your system. Download it and try it for yourself!
No more content