Why clone failing hard drive
You may find your computer turning slower and slower if your hard drive is failing. What's worse, chances are your PC's screen goes blue, and note your PC ran into a problem. To avert this situation, it is vital to clone a failing hard drive to another place. Cloning a failing hard drive denotes migrating all your data to another storage device, such as HDD or SSD. When your system disk turns into malfunctions and turns unbootable, simple cloning tools can't cover you at all.
The Best Disk Cloning Software to Clone a Failing Hard Drive
EaseUS Disk Copy is a powerful and versatile disk cloning tool. It can gratify the growing demand for safeguarding data and generating exact copies with 100 percent certainty. It's also an excellent tool for recovering data or files from a backed-up disc using a recovery wizard.
It allows you to clone a disk with bad sectors and clone a small disk to a large. Better yet, it will offer you diverse concrete solutions to cloning in accordance with the different situations of your failing disk.

EaseUS Disk Copy Pro Review – Best Disk Cloning Software You Can Use
If you just stumble across issues of corrupted data or vexing sounds of the damaged disk, you are able to clone it directly on the Windows-based PC. However, you'd better clone a failing hard drive in WinPE via a bootable disk in case you are caught in the issues of bad sectors or your computer not booting.
Price: It starts $19.90/Monthly.
Compatibility: Windows
How to Clone a Failing Hard Drive to a New HDD/SSD 
EaseUS Disk Copy is a powerful tool that allows you to directly clone and migrate dead or failed hard drive data to another disk offline without any hassle.
Detailed Steps on How to Clone Failing Hard Drive 
Step 1: Download and launch EaseUS Disk Copy on your device. Then, choose "Disk Mode" and select the hard drive that you want to copy or clone. Click "Next" to proceed.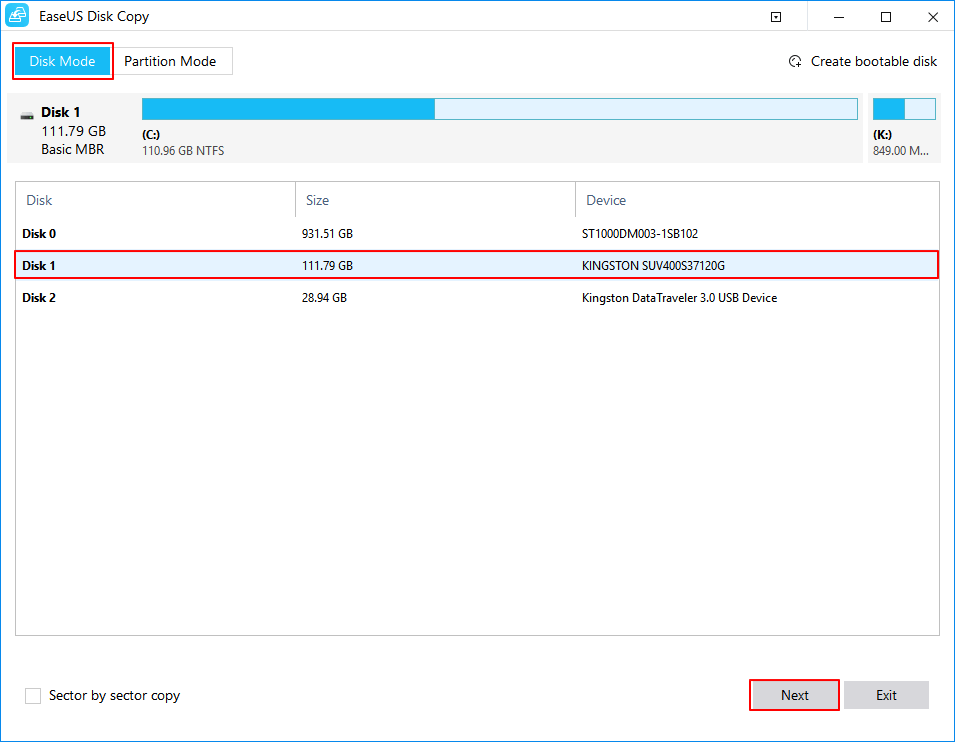 Step 2: Select the destination disk.
Note: The destination disk should own at least the same capacity or larger room than the source disk if you prefer to copy or clone the source hard disk.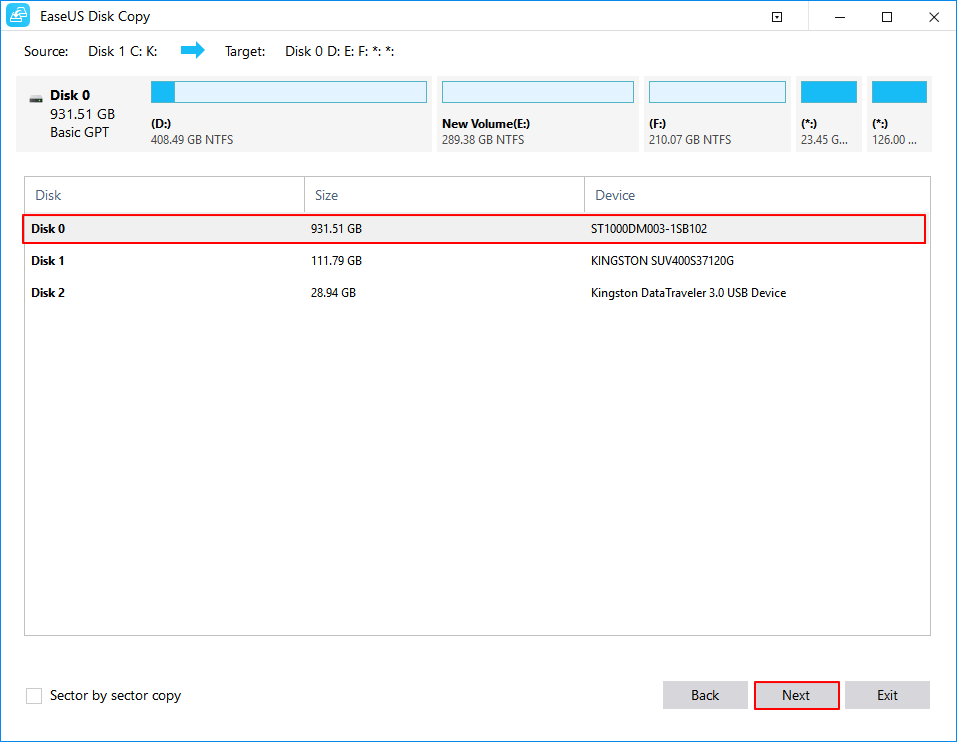 Step 3: Choose "OK" to ensure as the program asks to erase data on the destination disk.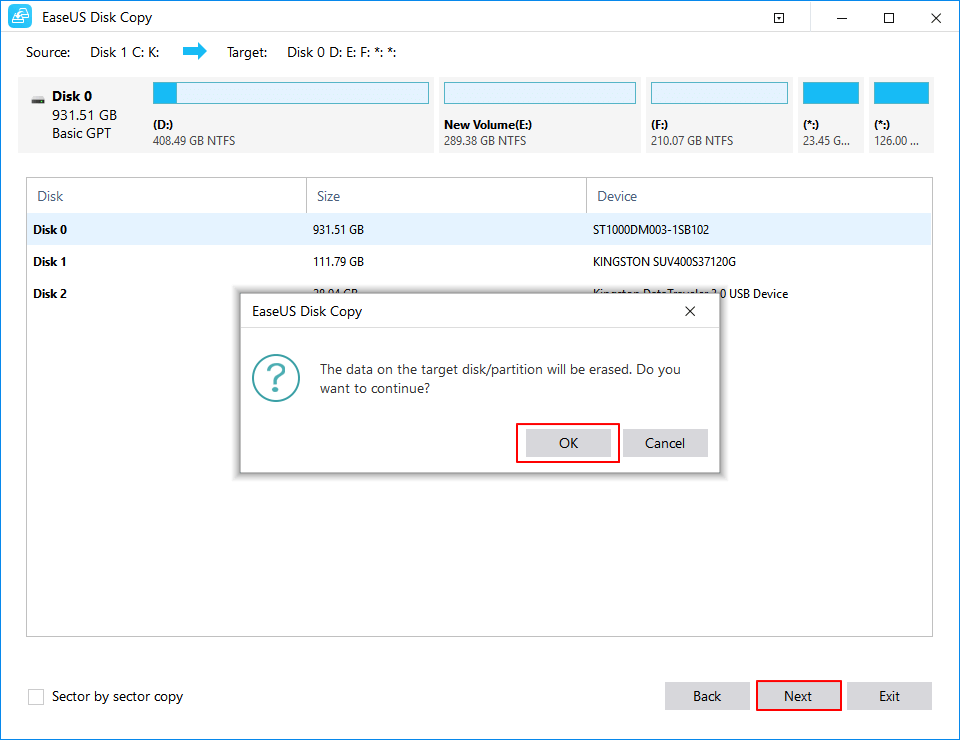 Step 4: Check and edit the disk layout. Check the option if the target is SSD in case your destination disk is an SSD drive. After that, click "Proceed" to start the cloning process.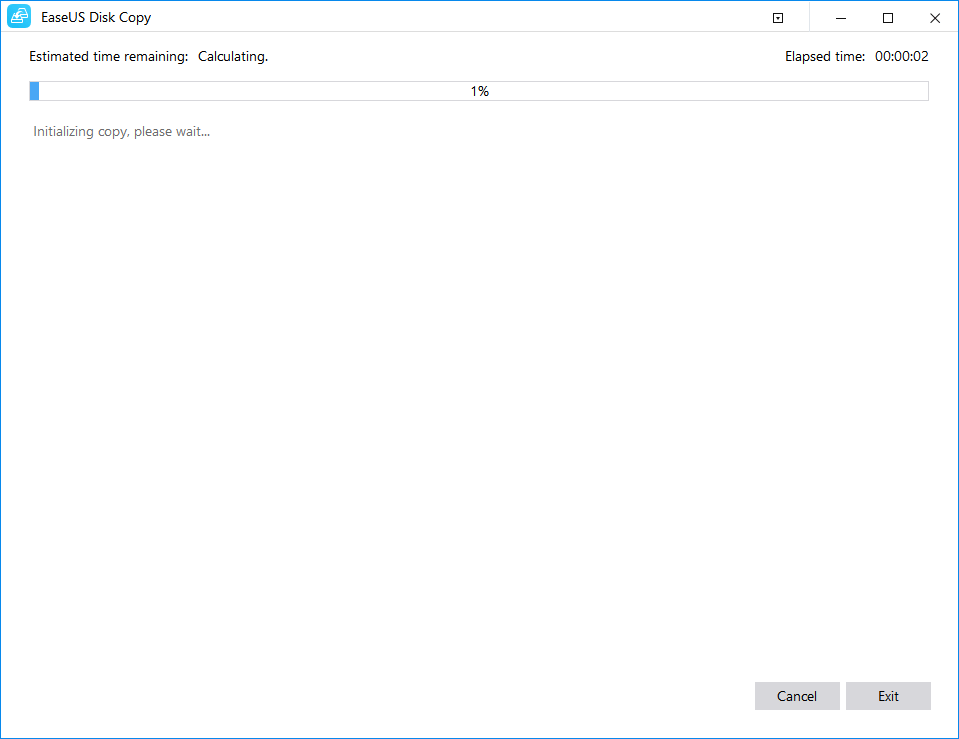 How to fix failed hard drive
You can try to fix the problematic hard drive in the first place is you do not want to clone the hard drive. Here's how to do that:
Step 1: Make sure the cable is connected, and the power supply is working. Please check the cable and power supply first if your hard drive does not recognize the Windows PC. Test to see if Windows recognizes the hard drive in BIOS or File Explorer after removing the hard drive from the PC and reconnecting it a few seconds later.
Step 2: Try installing the hard disk on another PC to see if it can be detected. If so, you should reinstall the device driver.
Step 3: Repairing bad sectors through Command Prompt: Launch the Command Prompt utility and run the repairing command for all partitions on the hard drive:
chkdsk E:/f/r (IIt will identify and fix logical and physical problems with the hard drive. Relace E with the current drive letter)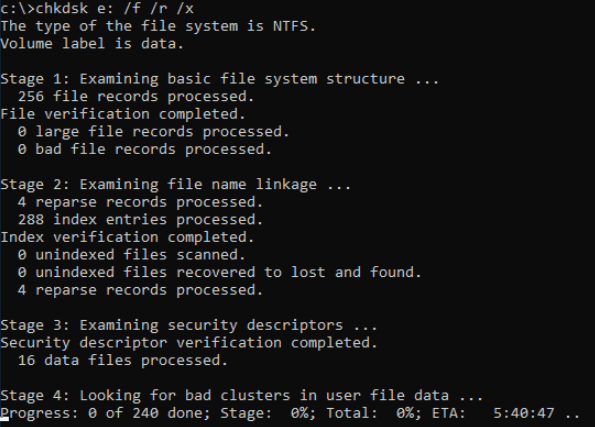 If running the CHKDSK baffles you, you can turn to EaseUS CleanGenius.
If the command line is not your perfect option, you can utilize this command-line alternative tool - EaseUS CleanGenius, via which you can tackle this annoying problem with simple clicks. Here's how to use it.
Step 1. Download and launch EaseUS CleanGenius on your computer for free. Upon that, click "Optimization" on the left panel and go with "File Showing."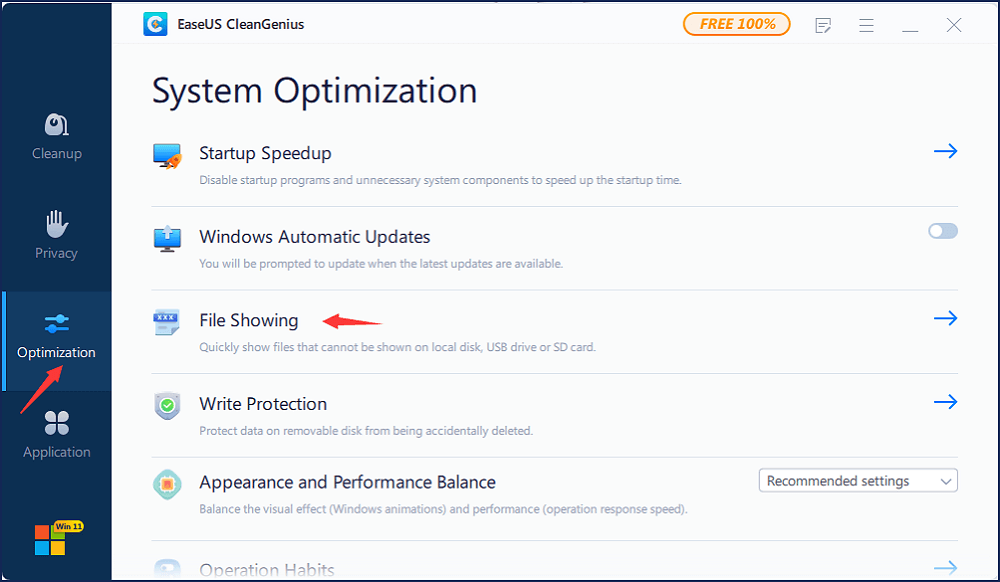 Step 2. Navigate to "Choose drive" and select the drive with a file system error. Hit "Check and fix file system error" and click "Execute."
Step 3. Wait until EaseUS CleanGenius is done with the repairing process. You can click "here" to check the result.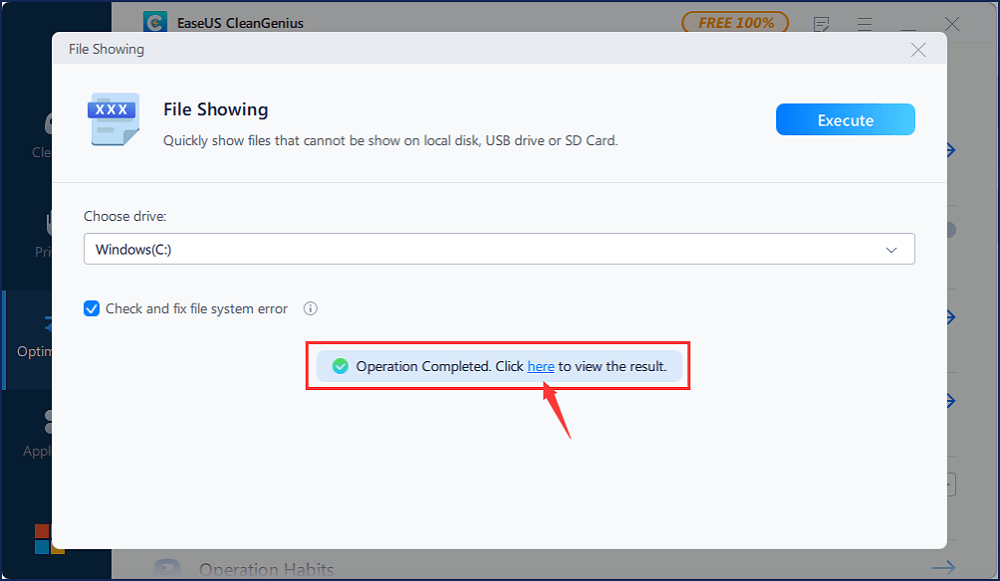 conclusion
For most users, hard drive corruption is a common problem. Windows 10 allows you to clone a failing hard drive to protect your data. Connect your external hard drive to your PC once the cloning process is complete. EaseUS Disk Copy plays a critical role in failing hard drive backups. Try to use this software to protect your data.
Price: It starts $19.90/Monthly.
Compatibility: Windows
No more content