Minecraft is a famous single and multiplayer video game for Windows and other platforms. Like other gaming platforms, this game also has some errors and bugs, which causes default for players to play their best game. Drivers Outdated message is one of the most found error messages on Minecraft. If you love to play Minecraft and want to resolve the error message, then you are at the right place. 
No doubt, this error message indicates a problem regarding your graphics driver, but this may not always be the case with users. There are several reasons for this error message, like Windows not being updated; you are not using the latest version of the Minecraft game, GPS settings for Minecraft are not set as high performance, and much more.      
Here in this post, you will get some of the best solutions to this standard error of the Minecraft game. So read the entire post to understand everything correctly.
What causes the "Minecraft Outdated" error message?
When it comes to why the Minecraft Outdated error message occurs? There are possible four main reasons for it like  
Graphics driver not updated 
Minecraft version not updated or latest 
Not updated the Windows OS
GPU setting is not set as high performance for Minecraft 
4 Ways to fix Minecraft "Drivers Outdated" error 
No doubt, the Drivers outdated error message is genuinely annoying for a Minecraft gamer. So if you are someone who is facing the same issue, then here you will get four effective solutions for this issue.  Let's discuss more on these four methods. 
[Best Method] Update your Graphics Drivers with Driver Easy
The best method to resolve the Drivers Outdated error is to update graphics drivers. Though manually updating the graphics driver is possible (download and install the latest file from the OEM website); still, the complete process is a bit technical. Most of you may find it complex, but no need to worry; Driver Easy software will help you update drivers easily with some clicks.
Usually, the latest GPU video driver gives a performance boost, and as a gamer, you should keep updated on your GPU driver. Here you will learn how to update your GPU driver software via Driver Easy. The Pro version of the Driver Easy software allows users to download and install the driver file automatically; the free version only downloads the driver but does not provide the auto-installation feature.  
Price: Its 1 PC version costs $29.95/year, 3 PCs version costs $59.90/year.
Compatibility: Windows
To update your Graphics Drivers with Driver Easy:
Step 1. Download and install Driver Easy, then run it and click Scan Now. 
Step 2. Wait patiently until Driver Easy finish scanning your computer and listing any hardware with missing, outdated or mismatched drivers.
Step 3. Click Update All to download and install all the new drivers automatically.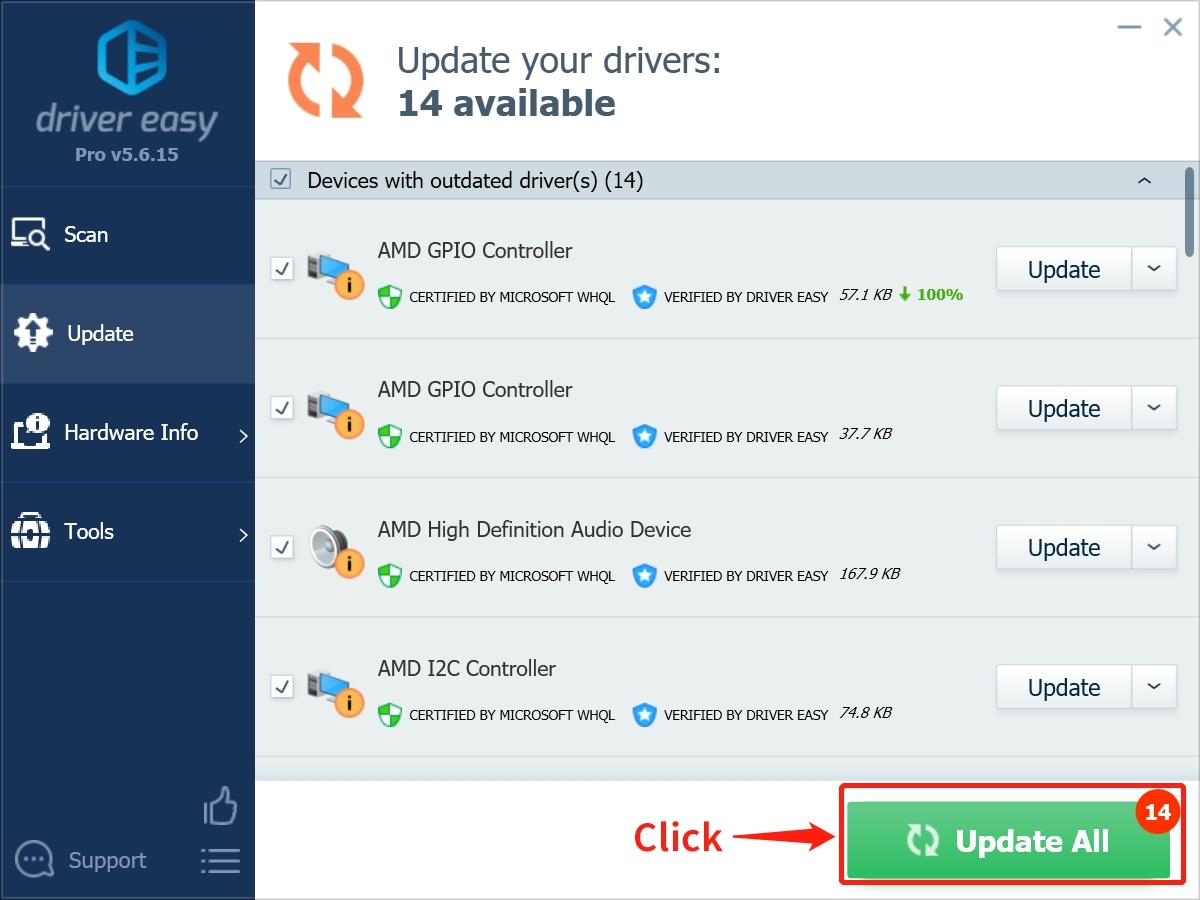 After updating your graphics driver, it's highly recommended to restart your system and check whether the Drivers Outdated error resolved or not. 
Alternative methods to fix Minecraft "Drivers Outdated" error
There are other three alternative methods to fix Minecraft Drivers Outdated errors, and those are like 
Check and Update Minecraft Version 
Update Windows
Change GPU settings 
Let's know about all these three methods in detail. 
#1. Check and Update Minecraft Version
If you are using an old version of Minecraft, then the Drivers Outdated error can occur, so in such cases, you have to verify your Minecraft version and update it. Follow the exact steps given below to check and update the Minecraft version.
Step 1. Press the Win key, then click the Microsoft Store. 
Step 2. On the top left corner side, click Get updates and wait for the process to complete
Step 3. If you see an update available for Minecraft, update it. You can also update by directly going to the Minecraft listing on the store and pressing the update button.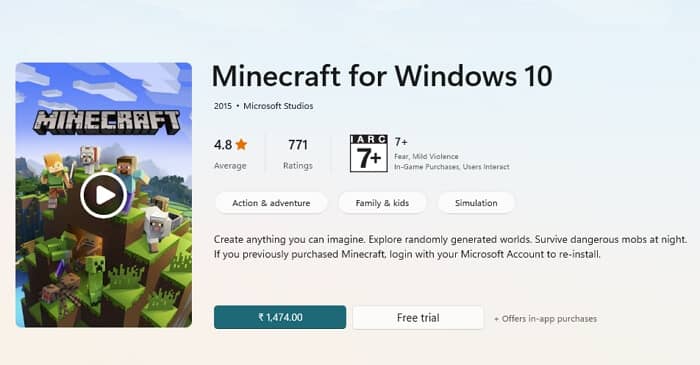 #2. Update Windows
If your Windows is not updated and you are trying to play the Minecraft game, then there is a possibility you will face the Drivers Outdated error. To update your Windows, follow the exact steps given below.
Step 1. Press Win+I to open the Windows Settings app and click on the Windows Update
Step 2. Click Check for Updates. It will now download and install all the available official patches, which might take somewhere around 30 minutes.
Step 3. Under Optional update, check if there is a driver update available. Install it if its available.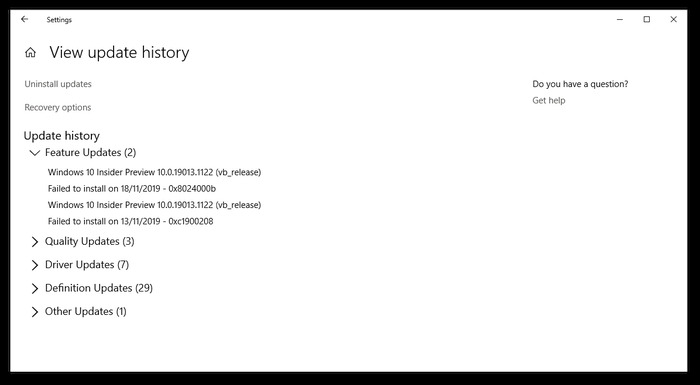 Once you have installed all the system updates, restart your system and check if the same issue is resolved or not.  
#3. Change GPU Settings
If your GPU settings are not set to high-performance during the Minecraft game, you may face the Drivers Outdated error. To resolve this issue, updating the GPU settings is the most effective method you can follow.  Here are the exact steps you need to follow to change GPU settings:
Step 1. Right-click on any space on your desktop and choose Display settings from the context menu.
Step 2. The Display Settings window will open where you need to click on Display in the left panel and scroll down the right panel until you get the Multiple Displays section.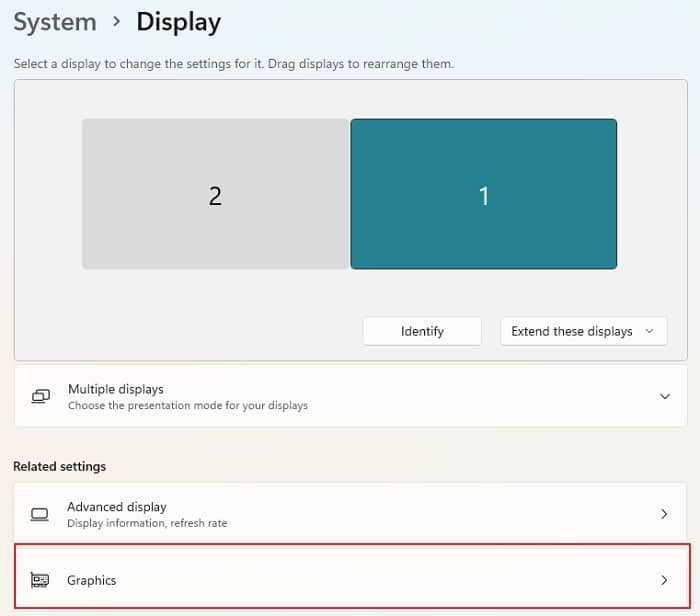 Step 3. Now Click on the Graphics Settings and choose the App Type between Microsoft Store App or Desktop App. Now click on Browser and select Minecraft. 
Step 4. Once Minecraft is selected, click on Options and choose the Graphics Preference as High performance and Save.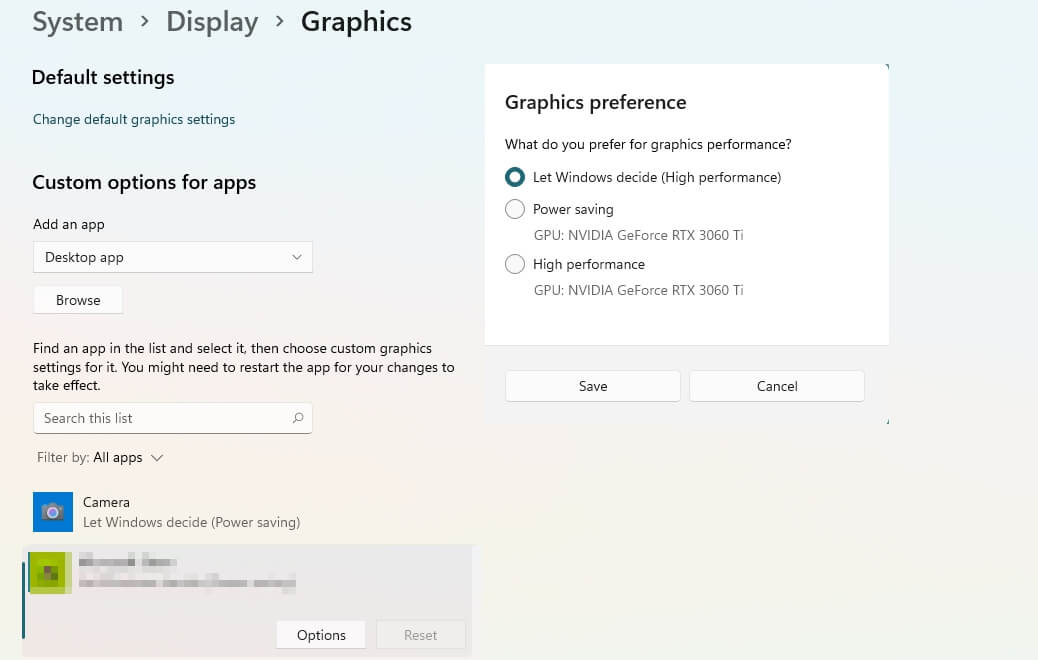 Step 5. Now exit the settings and launch Minecraft and check if the Minecraft Drivers Outdated error is still showing.      
Conclusion
Minecraft is undoubtedly an excellent game, but the Minecraft Drivers Outdated error can hamper your whole gaming experience. As already mentioned, the Driver Outdated error on Minecraft may not always be only because of the drivers' issues, and that's why it's highly essential to try all the given methods to resolve this issue. I will highly recommend using the most effective and best way to resolve this issue other than updating your Graphics Drivers with Driver Easy. Why so? It's only because this software Easy Drive always makes everything quick and straightforward. Follow all the exact steps given in different solution methods, so try every technique to understand which will work better for you.    
No more content