Nothing can be more frustrating than encountering bugs in a game, especially when it's your favorite Call of Duty game. Recently, many players have reported unusual game crashes due to a common error by the name of Fatal Error: DEV Error 6068. 
Some users have addressed the issue due to unexpected software updates, while others are clueless about its cause. Whatever the reason is, this article covers the 7 best ways to fix DEV error 6068 error in MW, so you can again enjoy playing COD without any worries. 
Why DEV Error 6068 Appear
With in-depth insights and trial & error, we've listed below all the possible reasons Dev Error 6068 appears. 
1. Consistent Glitches
Common glitches with graphic settings can result in a 6068 error. 
2. Lack of power
This error has mostly been observed in systems that lack the power to support the Call Of Duty game. 
3. Improper Configuration
Due to non-optimal settings and configuration, your system will likely freeze and experience random reboots.
4. Outdated windows 
If you've not yet installed the latest version of Windows, there's more than a good dance for you to face this error during the gameplay. 
5. Corrupted files
Missing or corrupted game files may also create glitches during the game. Also, any issues with the VRAM may restrict your game access and cause overclocking.
7 Ways to Fix DEV Error 6068 Error in MW
Solution 1: Tweak Graphic Memory Scale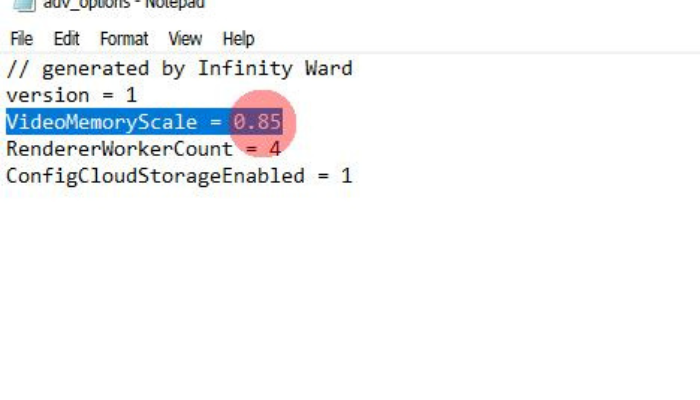 The higher the graphic memory scale, the greater the probability of a corrupted configuration file, indicating this error in your system. To help you with that, the best thing to do would be to lower the memory scale value by following the steps below. 
Step 1. Close all tabs and browsers, including the Call Of Duty game. 
Step 2. Next, launch the file explorer and search for the player folder. The path is 
Documents\Call of Duty Modern Warfare\players
Step 3. Once you've found that, look for the file called adv_optioks.ini and right-click on "open it using notepad." 
Step 4. Use the search tool and write "video memory scale," where you'll see a thin line for the scale. 
Step 5. Once you get that, adjust the value of the video memory scale to 0.5 (lower than its current value) 
Step 6. Lastly, again, launch modern warfare and see if the problem is there or not. 
Changing the video memory scale is an effective way to solve the VRSM problems and make it run smoothly without resulting in any corrupted files or improper configuration.
Solution 2: Set the Game to Priority
This is the easiest way to solve Modern Warfare Dev Error 6068. All you have to do is go to "Task Manager" and change the processor priority from low to high, as suggested in the steps below.
Step 1. Exit the Call of Duty Game and press Alt+ Control +Del to open the "Task Manager."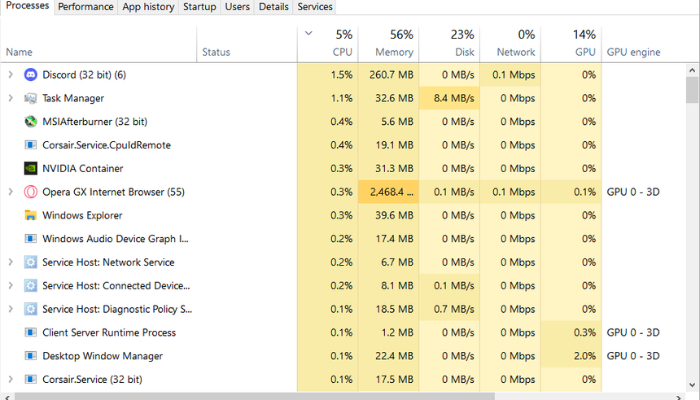 Step 2.  Once you've opened the "Task Manager", go to the ''Details'' option on the top bar of the page.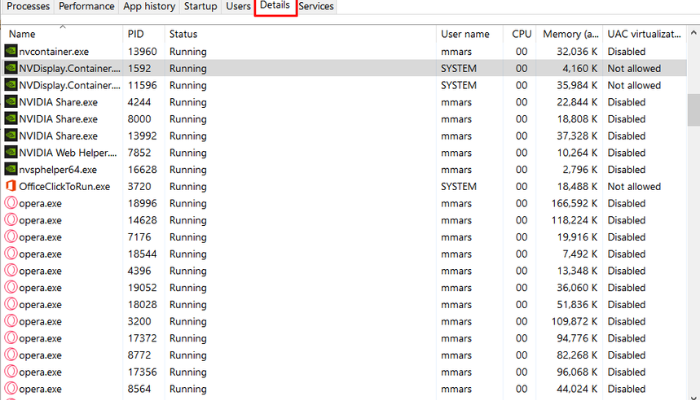 Step 3. Now, write "Modern Warfare" in the search bar to land on the program.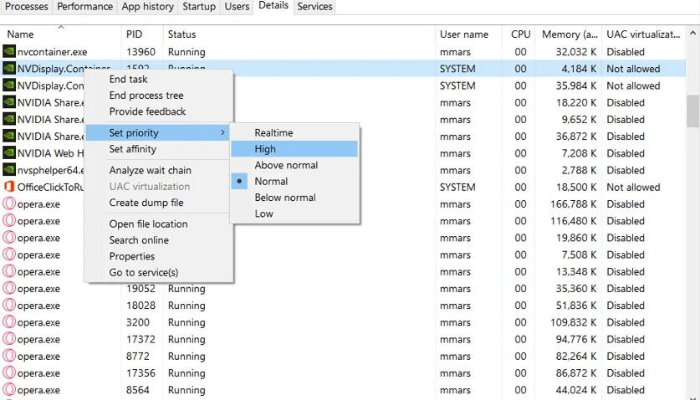 Step 4. Click on the "Program" and set the priority from "high" to "low".
Step 5. Once done, close the "Program" and check if the error has been removed.
Solution 3: Run the Game as an Administrator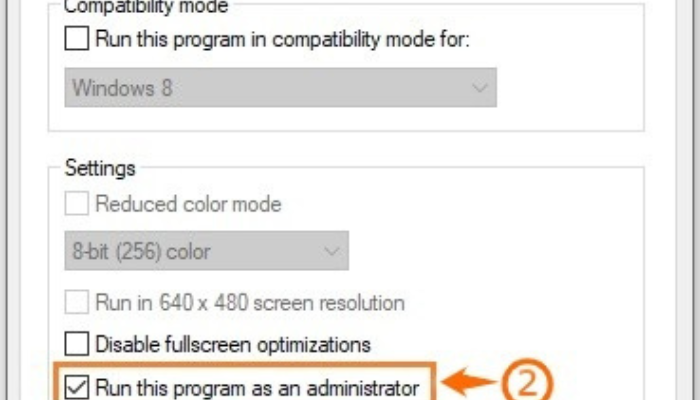 Running the game as an administrator can solve more or less nearly all your problems during the gameplay. For this reason, it's best to run "Modern Warfare" as an administrative, so all the game files are safe and fully accessible on your PC.
Step 1. Go to "GTA V Properties" and right-click on the "Modern Warfare Application" to open the properties. 
Step 2. Next, open the "Compatibility Tab" and tick on the option "Run this program as an administrator box".
Step 3. Once done, click on "OK" and run "Modern Warfare".
Solution 4: Scan and Repair the Game Files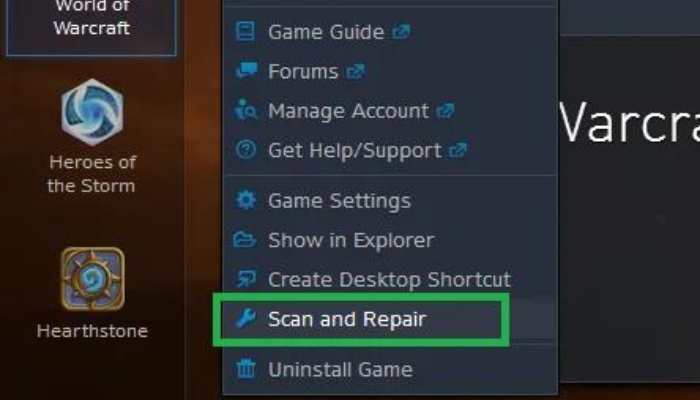 Corrupted game files are a severe consequence of the DEV Error 6068. To prevent this problem, a good rule of thumb is to scan and repair the game files with the help of the Battle.bet launcher.
Step 1. Open Call of Duty on the battle.net launcher. 
Step 2. Next, go to the options menu and scroll down to the "Scan and Repair" option. 
Step 3. This will begin the scan, and all the game files will be scanned, excluding the missing/corrupted files that will be downloaded. 
Step 4. Once all the files have been scanned, check if the problem is resolved.
Solution 5: Update your graphics driver
As said earlier, outdated windows or corrupted GPU drivers can be a prominent cause of this error, if they're not updated to the latest version.
Step 1. Go to "Desktop", press "Windows + X", and click on "Device Manager" among the other options in the menu.
Step 2. Now, hover over the option of "Display Adapters" and click on "Update Driver". 
Step 3. A rule of thumb is to click on each "Driver" one by one to update.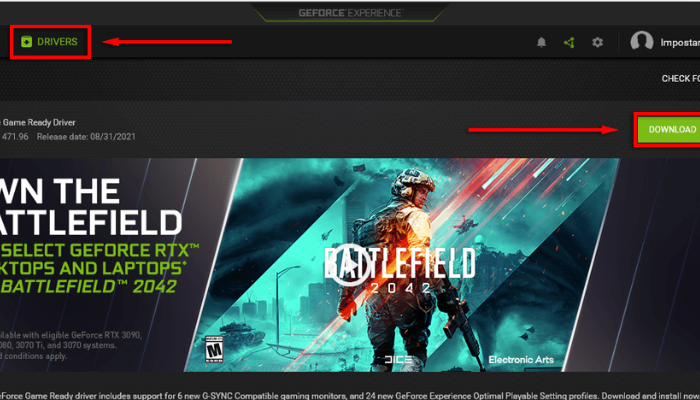 Step 4. Once you've opened the new windows, go to the option of "Search Automatically For Drivers" and follow the instructions as suggested.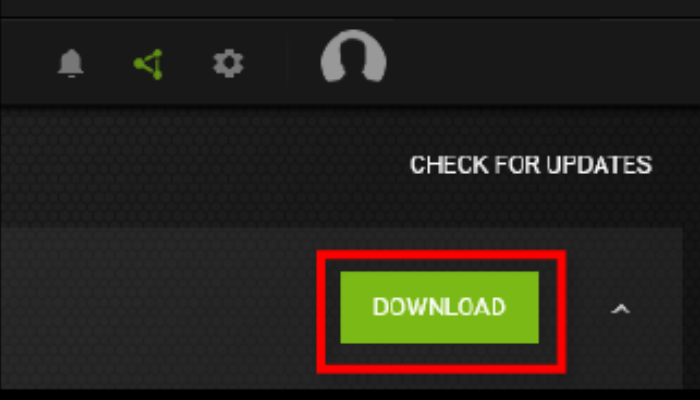 Step 5. Once the installation is done, "Restart" your PC and launch "Modern Warfare" to see if the problem is still there.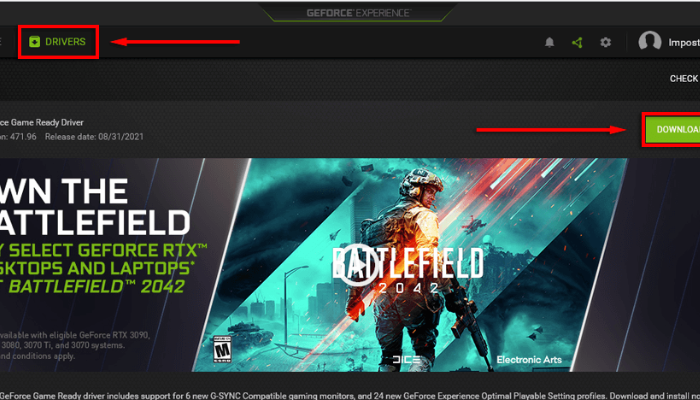 If you're looking to update your Driver in windows that solve all your computer problems, Drive Easy should be your go-to option. Whether you've Windows 7, 10, or 11, it makes updating your software, Driver, and windows a breeze.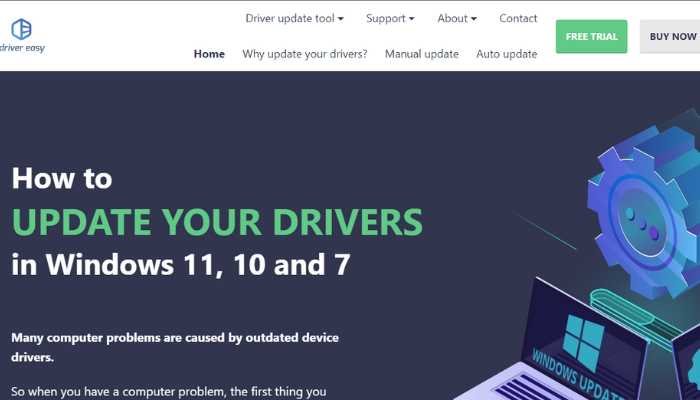 it offers a free lite version for unlimited PCs where you can detect all missing, outdated, and mismatched drivers and update them even during the internet speed.
Price: Its 1 PC version costs $29.95/year, 3 PCs version costs $59.90/year.
Compatibility: Windows

Driver Easy Review: Quick & Simple Driver Scanner & Updater
Solution 6: Check your RAM
Using a faulty, damaged, or insufficient Ram can also disturb your COD gaming significantly if you've not upgraded your Ram to the latest version for very long. Follow the steps below to check your Ram and solve DEV Error 6068. 
Step 1. Go to your computer settings and write "Ram" in the search bar. 
Step 2. Click on the option "check Ram storage" and note down the Ram your system has. 
Step 3. If it's less than 16GB, replace it with a higher value Ram from brands like Crucial, TEAM GROUP, Corsair, etc.
Solution 7: Install Windows updates 
All Windows offers different updates to its users to improve performance, safety, and compatibility over time in order to keep the system up to date. If you have any pending updates in your windows, the chances are that it could result in Dev error 6068.
To find any pending updates, follow the steps listed below.  
Step 1. Go to your ''Desktop'' and press Win+I to open the windows settings.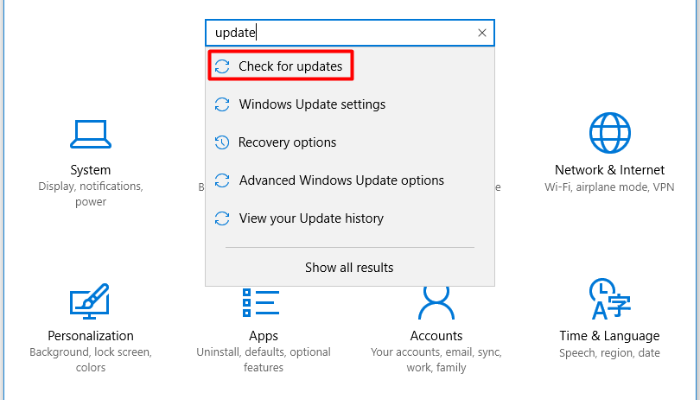 Step 2. Type ''Update and Security" in the search bar and click on that. 
Step 3.  Go to "Check for Updates" to see all the pending Windows updates available in the system.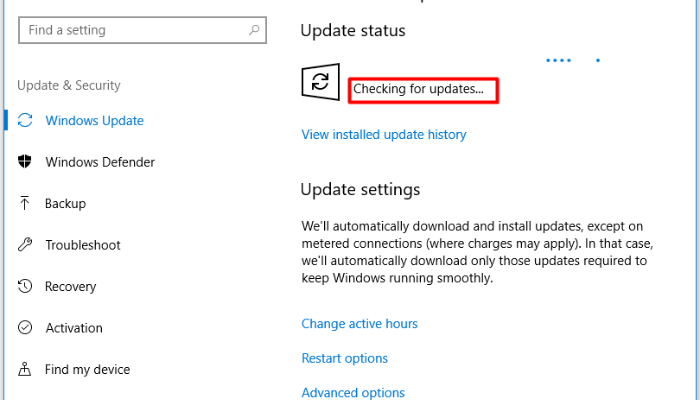 Step 4. Once you've received all the updates, install them one by one until you see the message "you're up to date" on the screen. 
Step 5. After that, restart your PC and play a COD game to see if the solution worked.
Summary
In our "Modern Warfare" troubleshooting guide, we tried to cover all possible reasons and solutions for Fatal DEV Error 6068. 
Also, we've broken down all the steps to ensure you get rid of this frustrating error as soon as possible with the help of an external tool called Driver easy.
While each solution comes with its pros and cons, a golden rule of thumb is to compare different solutions with each other to find what works the best. 
As one of the best Windows update tools, Driver Easy is known for fixing computers by updating your drivers easily, safely, and quickly.
With a quick manual install, the free version is enough to help you find and update drivers for all your systems in just a few clicks without any future issues.
Price: Its 1 PC version costs $29.95/year, 3 PCs version costs $59.90/year.
Compatibility: Windows
No more content