Because they are compact and portable, USB flash drives and USB hard discs are pretty popular and convenient nowadays. Many people want to save their files and data to a USB flash drive or a USB hard disc. However, if the USB device goes unrecognized, you may lose your data. The data and information stored on the USB drive must therefore be protected. You have the option of cloning the entire USB drive or the USB hard disc to another device.
We've compiled the top 5 best USB clone tools for Windows users to clone a USB stick or USB hard drive.
Top 5 Best USB Clone Tools for Windows
USB cloning tools can replace simple backup software in an office setting or if you have many PCs or laptops at home and want to clone the same software, data, and other items onto these devices. You won't have to reload the system software if you use a USB, SSD, or hard disc cloning tool.
1. EaseUS Disk Copy
EaseUS Disk Copy is a strong shareware that creates a bootable CD that allows sector-by-sector disc/partition cloning regardless of the operating system, file systems, or partition scheme. The sector-by-sector process assures that the duplicate is entirely identical to the original. Disk Copy can copy, clone, or upgrade your small hard disc to a larger one. To put it another way, it can replicate anything from the previous hard drive, even deleted, lost, and inaccessible files. As a result, the freeware is an ideal companion for the Data Recovery Wizard to recover files from backup discs.
Compatibility: Windows 11/ 10/ 8
Pros:
The Easeus Disk Copy software is highly user-friendly.
Easeus Disk Copy's customer service is excellent.
Money Well Spent
Speed
Reliability
Cons:
We haven't discovered any disadvantages yet.
Price: It starts $19.90/Monthly.
Compatibility: Windows

EaseUS Disk Copy Pro Review – Best Disk Cloning Software You Can Use
2. Acronis Disk Director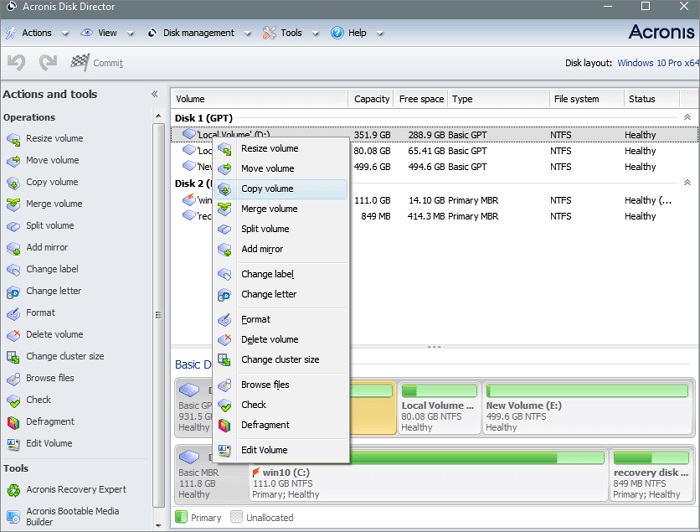 One of the few disc management software products that include disc management and cloning features is Acronis Disk Director. Because it's a Windows-only copying application, it supports file systems including FAT32, NTFS, FAT16, Ext2, Ext3, Reiser3, SWAP, and Linux.
While cloning gives you great control over what data is cloned and even allows you to manage partitions directly from the UI. Without any additional software, you can create new partitions, split/merge them, and label them. It can also be used to recover volumes that have been accidentally erased or corrupted. There's a lot more you can do with it, such as integrating many drives into a single volume, converting a basic disc to a dynamic disc, creating bootable media, and maximizing disc capacity, among other things.
Compatibility: Windows 11/10/8/7/XP and Home Server 2011
Pros:
A modern, easy-to-use user interface.
Even in the free version, a comprehensive one-click scan is available.
Enhancement of internet speed functionality
It securely fixes registry problems and even backs it up.
Malware elimination
Quick and responsive customer service
Cons:
Only the premium versions include additional features.
Options could have been labelled more clearly.
It may be more pricey for some.
3. Paragon Backup & Recovery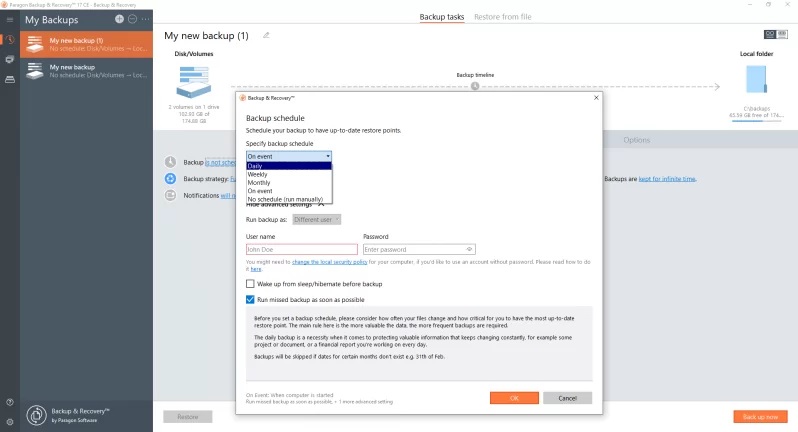 You can move your data, generate backups, and clone disc partitions using Paragon Backup & Recovery in just a few clicks. It's simple to make a copy of the disc drive and transfer it to another hard drive or a USB flash drive.
Not only can this application clone a drive, but it can also organize it for a better outcome when copying data to create a backup. Split or merge the partitions to make the most of the spare space on your drive. It allows you to choose whether you want to duplicate a partition or the whole hard drive.
Compatibility: Windows 11/10/8.1/8/7/XP
Pros:
A backup program that is completely free.
Backup that is incremental or differential.
Backup customization.
There are multiple file systems.
A built-in tool is available.
Low usage of resources
Cons:
 There is no cloud backup.
4. Macrium Reflect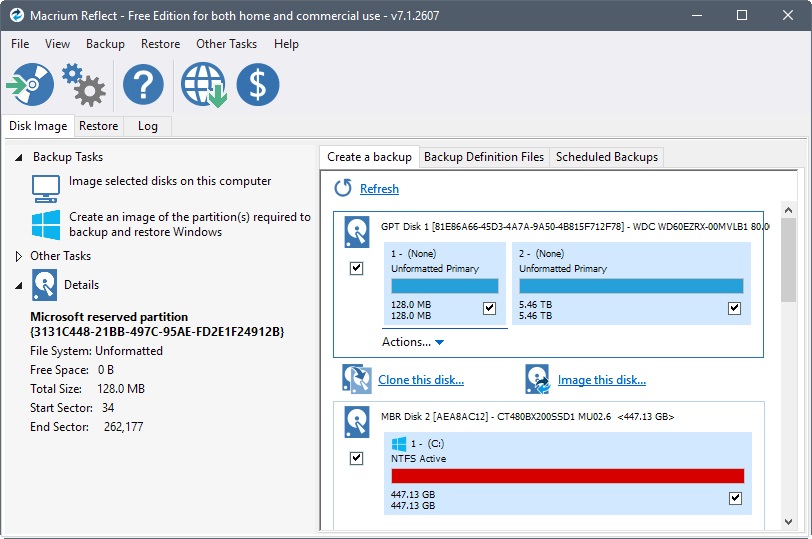 Macrium Reflect is the way to go if you're new to cloning and don't want to break the bank. Macrium Reflect's free edition is reasonably extensive and user-friendly. The free version, which is accessible for personal and business usage, allows you to create backup images or whole disc clones. Backups can also be planned using several scheduling templates.
With each new edition, a comprehensive collection of new features is added. The drive cloning software now supports a wide range of detachable storage devices and exFAT file systems.
Compatibility: Supports Windows 11/10/8/7, Vista, and XP
Pros:
The UI is simple to use.
The ability to clone a disc directly
Backups should be scheduled.
Ransomware is a threat to backups.
Backups can be encrypted with this feature.
Reports on detailed logs
Imaging and cloning on removable media
Cons:
For some people, it may be a little costly.
Cloning time might have been cut in half.
5. Clonezilla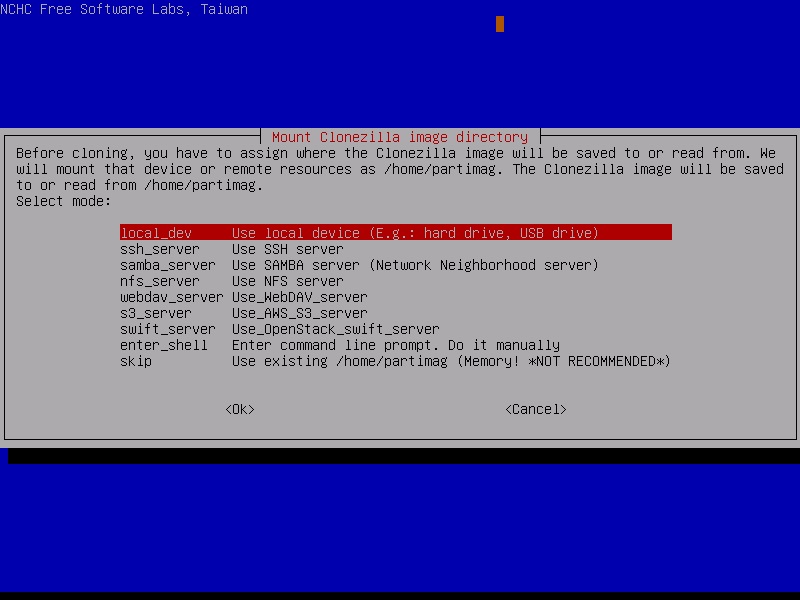 I wouldn't call it the most outstanding cloning software on the market, but it is unquestionably the most complete free cloning software available.
Clonezilla is a free and open-source cloning tool that comes in two types: Clonezilla lives and Clonezilla SE. Clonezilla Live is intended for home users who wish to clone to a single storage drive. In contrast, Clonezilla SE is designed for organizations that want to clone up to 40 PCs simultaneously. Its user interface isn't particularly user-friendly; however, copying a single disc is simple.
Compatibility: Windows 11, 10, 8 and 7
Pros:
It is open-source and free.
Clonezilla can handle many file systems at the same time.
It allows you to use LVM2.
It also adds Multicast capability to the system.
Clonezilla is a sophisticated CLI-based application.
Cons:
There isn't a good community for bug fixes and assistance.
After the disc cloning is finished, you must transfer the cloned data to your USB or CD.
It doesn't have a user-friendly UI.
The Bottom Line
We've selected some of the top USB cloning applications in this blog to assist you to produce an exact replica of your USB disc so that your productivity doesn't suffer. Among these five, we strongly advise you to utilize EaseUS Disk Copy to clone your USB.
Price: It starts $19.90/Monthly.
Compatibility: Windows
No more content