When watching movies or playing games on a widescreen, you can appreciate the effects and the beauty of the images, making the viewing experience more enjoyable. Specific applications or games are only available on mobile devices, making it difficult to see some features. While screen mirroring is not available on many Android smartphones. As a result, we require an Android screen mirroring app that allows us to control devices.
The top 5 tools for mirroring a phone to other devices are listed below.
Top 5 Tools to Mirror A Phone to Other Devices
1. ApowerMirror (Easiest and Best Way)
On the Google Play Store, ApowerMirror is one of the most popular screen mirroring apps. This program allows you to mirror your phone to a PC, Mac, TV, or other mobile devices.
Aside from screen mirroring, ApowerMirror has additional handy capabilities such as controlling smartphones from a PC with a mouse and keyboard. Install the ApowerMirror desktop client to mirror your phone's display to your PC. On the flip side, most of ApowerMirror's valuable features are only available to premium users.
Price: It costs $39.95.00/Yearly, $59.95/Lifetime.
Compatibility: Windows
Step-by-step guide
Step 1: Install ApowerMirror on your television.
Step 2: Scan the QR code displayed on your TV with the scanner icon.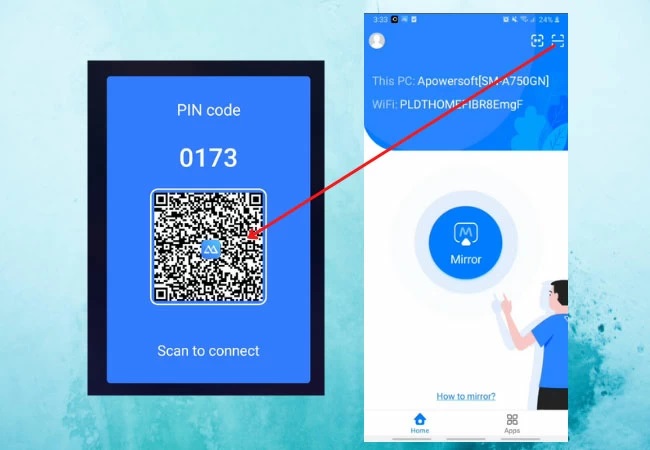 Step 3: Use the asterisk symbol to enter the PIN code displayed on your TV screen.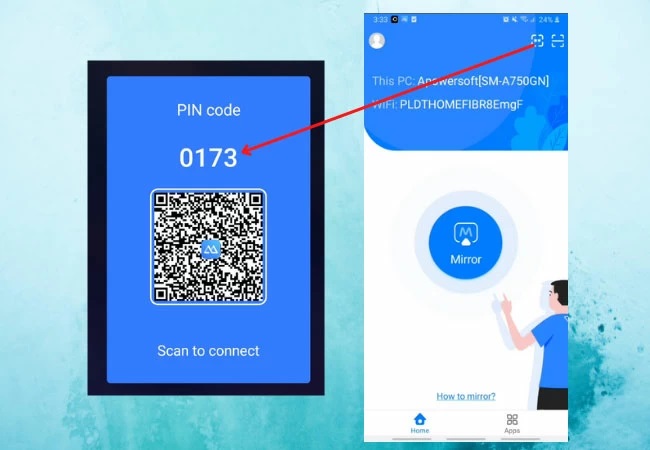 2.MirrorGo
MirrorGo is one of the most extraordinary screen mirroring software, with various features to get you started with screen mirroring.
Simply dragging and dropping files between your Android and PC will transfer them. If you wish to capture or record any activity while screen mirroring, you can use screenshots and screen recordings, which will be saved to your PC immediately.
Step-by-step guide
MirrorGo allows you to mirror your Android screen on a desktop or laptop computer. Using a USB or wireless connection to link your phone and PC, you can do this. Following are the steps:
Step 1: Install the MirroGo app from the Google Play Store on your Android phone.
Step 2: MirrorGo's desktop client can be downloaded and installed from the company's website.
Step 3: Connect Android to PC via USB or WiFi using the MirrorGo app on the computer.

You may now easily mirror your Android screen to your PC.
3. Tenorshare Phone Mirror
Tenorshare Phone Mirror is the app for you if you want to screen mirror from your phone to your laptop using your Android device. Phone mirror allows you to mirror your Android phone to your computer and then control it with a USB cord from your computer. It is free for both Windows and Mac.
Step-by-step guide
Step 1: On your computer, install the Phone Mirror software.
Step 2: Connect your Android device over USB to your PC and enable USB debugging.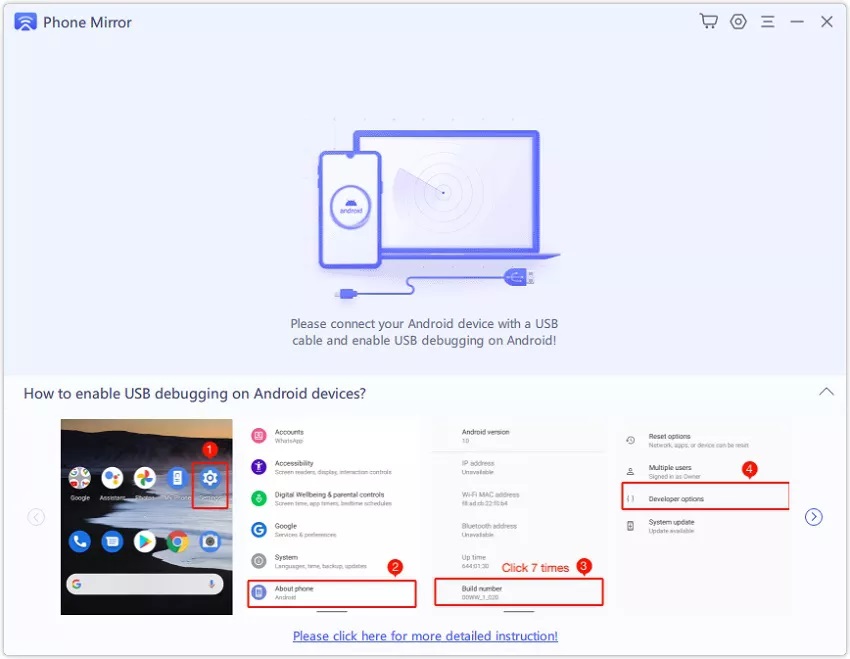 Step 3: If USB debugging is enabled, you may see the device name from the device list. Select the mirror option.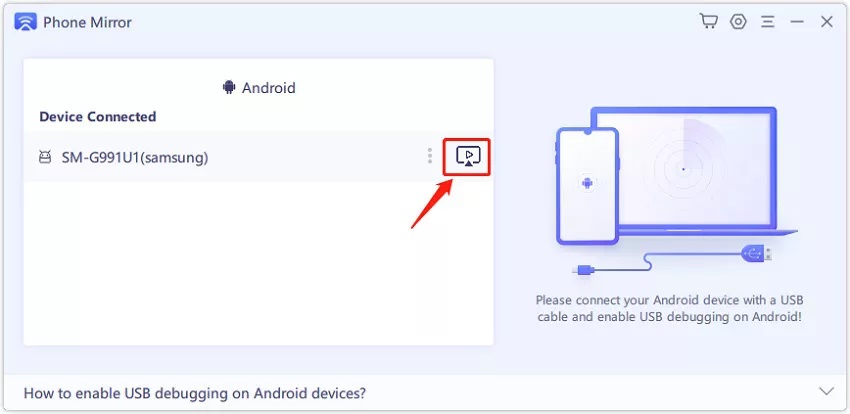 Step 4: You'll notice that the Android screen has shown on the PC after a few seconds.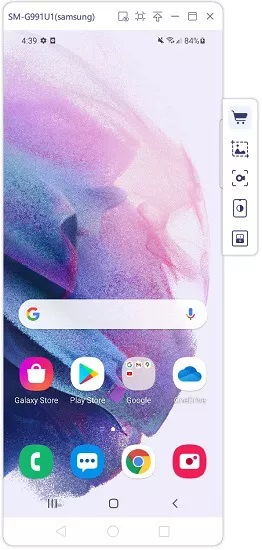 4.LetsView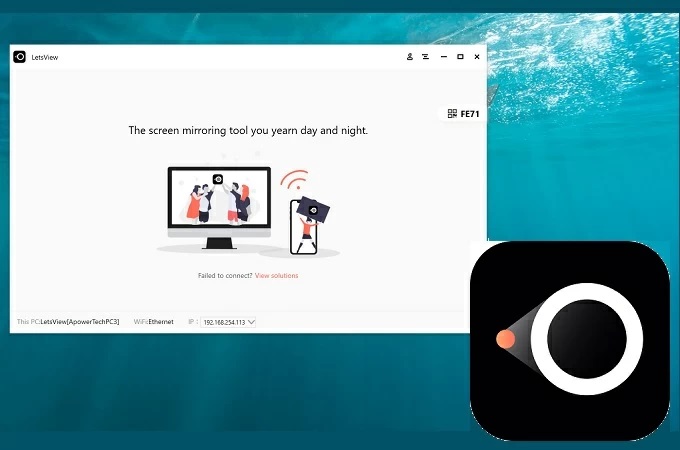 Free but complete kit. That's the most incredible way to describe LetsView. It's also one of the top 2022 screen mirroring apps. This service is not available in all free apps. Of course, this tool is a device mirroring app. It works on Android, iPhone, Windows, Mac, and televisions. It provides screen mirroring, recording, and annotating features for your convenience, just like ApowerMirror. As previously said, these functions are typically found in other premium software.
Isn't that fantastic? You can now try without worrying about a free trial or a membership. It's all completely free. The remote control is not supported because it is a free tool. Not to add that it's Miracast compatible. As a result, you can cast your phone to your TV at any moment without any limitations or complications. Plus, you may capture your screen with audio.
Pros.
It's completely free.
This utility is compatible with all platforms, including television.
Ready for Miracst
QR code scanner, pin, and auto-detection wireless connection
Cons.
There is no wired connection available.
Prices: Free
Visit site: LetsView
5. Screen Mirror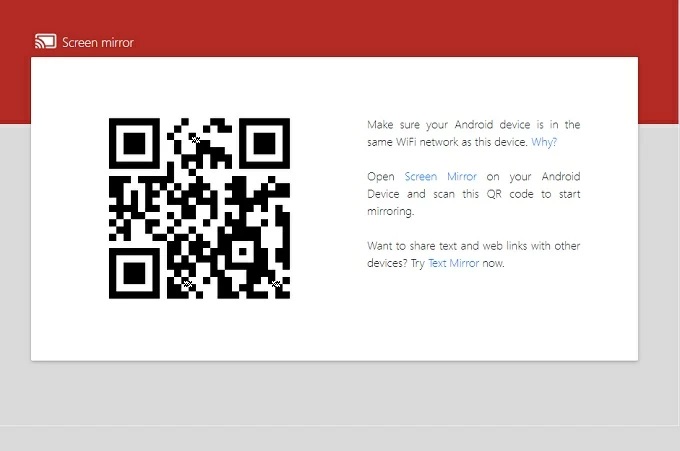 It's straightforward and accessible from anywhere. Screen Mirror defies expectations for a web-based mirroring tool by providing excellent service. If you've used the Chrome browser version of Vysor, you'll know how it works. It is not, however, a Chrome extension. Vysor is exceptionally sluggish; however, Screen Mirror is not. It has a responsive screen and a straightforward IU that makes it simple to operate. You can use this web-based application instead of installing software on your computer if you don't want to. You only need a suitable browser and access to the internet to get started.
Pros.
Free
No software, browser, or internet connection is required.
A screen capture tool is included with the program.
Its IU is responsive.
Cons.
Price: Free
Visit site: Screen mirror
Wrapping up
All of the tools mentioned above are the most effective in mirroring a phone to other devices. You only need to determine which tool will best meet your requirements. When deciding which to utilise, look for the most dependable.
Price: It costs $39.95.00/Yearly, $59.95/Lifetime.
Compatibility: Windows
No more content