Gaming is a significant interest for many users, be it those at beginner level or people who are gaming enthusiasts. However, many classic computer games series and their consoles are not easy to locate. For this, there are safe ROM sites available that allow users to access and play varying game types without a console connection.
You should download suitable software like Avast Antivirus to protect your system from misleading or malware-centric sites. This is a precaution; most of the best ROM sites directly assure high-performance protection and fewer risks.
Want to know which ones they are? Let us get started!
Best 20 Safe ROM Sites in 2022
Multiple options are available that claim to be the best ROM sites available with high-quality uses and features. Choosing among them can be challenging for some, so we decided to do extensive research on the options. Here are the top 20 secure and efficient ROM sites that we compiled.
1. Gamulator
One of the best options for ROM operation is Gamulator. The site is one of the new generation's longest-running and popular ROM site options. It constantly updates the newest advanced tech specifications and version type to ensure high-quality performance consistently. In addition, it holds the latest Emulator and ROM compatibility.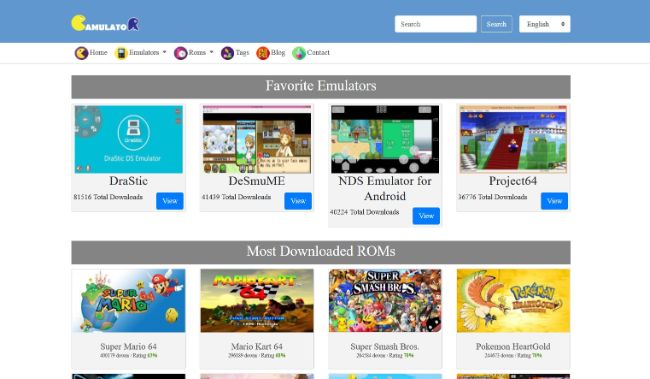 You can install different games on this website directly and enjoy operating it fast and responsively. Furthermore, the site suits different games and adapts well with even old-school models.
Key features:
Multiple ROMs are available, such as GBA, Gameboy, Virtual Boy, NES, N64, SNES, etc.
Easy to navigate listing with relevant keywords
High-level download manager with a security guarantee
Enable older ROMs like GameBoyColor
2. ClassicGameRooms
ClassicGameRoms is one of the most user-friendly ROM sites with extensive uses and features among the different options available. You would get a comprehensive library of top-range gaming consoles here. Some of the examples you would find under this ROM site are Capcom, Atari, PlayStation, Nintendo, Game Boy, and SEGA.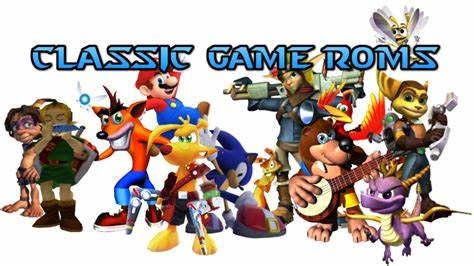 Moreover, all of the options that the site hosts, whether they are emulators or ROMs, they are present in a very accessible location. This improves user satisfaction with the site usage since they can find what they prefer without any hassles.
Key features:
Listed emulators for Atari- 2600, 5200, 7800, Lynx, Commodore 64 emulators, etc.
Get access to top-range ROMs for games like Nintendo/Nintendo 64, Atari- Jaguar, Lynx, 7800, 5200, 2600, etc.
Secure connection during operations
Compatible with different gaming consoles
3. Romulation
One of the best ROM sites for running old-school and modern consoles and emulators alike is Romulation. There are many of the latest game versions available on this site. You can access them and operate them daily with no external console necessary.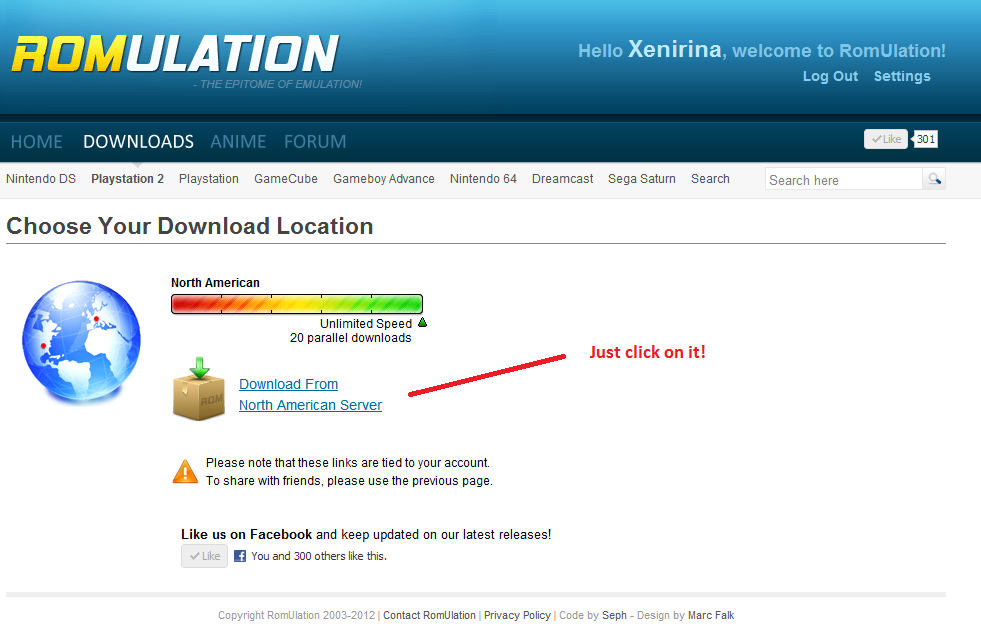 These include the Gundam Breaker v.2, Guitar Hero World Tour/Van Halen/Warriors of Roc/Smash Hits, all under PS3. Besides, many users opt for playing other classic games like Vigilante 8, Brigandine- Legend of Forsena under PSX, Ben 10 Omniverse 2 under Wii, and more.
Key features:
Diverse classic and modern game titles
Supports different gaming console types like Wii, PSX, and then others
Simple to navigate the UI
Smooth speed of operation
4. Emulator Games
Another notable name in the list of the best ROM sites available that is worth mentioning is Emulator Games. The site itself includes a lot of emulators and ROMs for access, all available to users for free. You can directly open the site and play the games online here without any issues.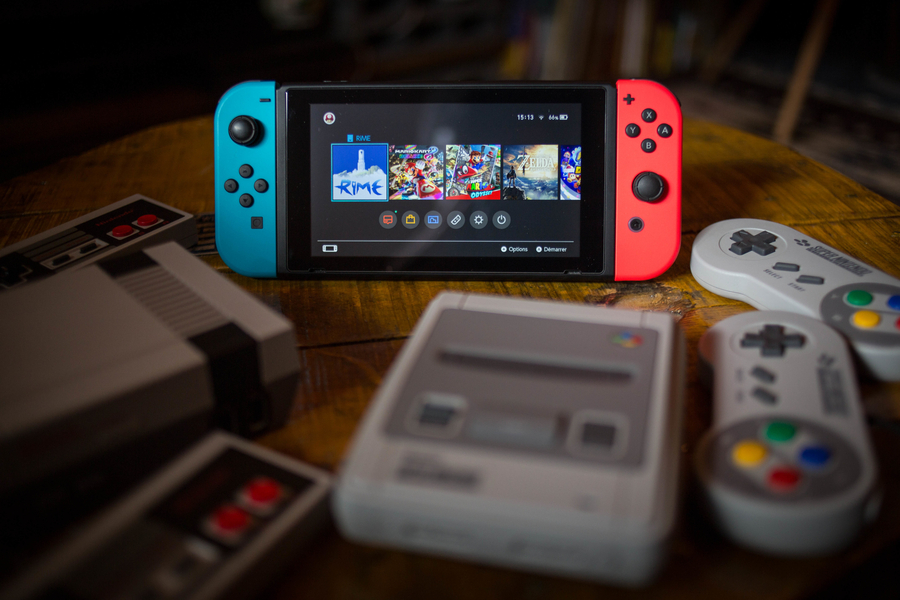 You can expect a wide range of options for games available. Get diverse suitable console support for ROMs. Some examples of these include Nintendo Game Gear, Nintendo Game Boy, and more.
Key features:
Supports diverse Sony and Nintendo game consoles like SNES, GBA, N64, NDS, NES, PSP, etc.
ROMs for different game emulators are available for download, like DREAMCAST, XBOX, SEGA, etc.
Direct gameplay on site
Fast download and quality playback guaranteed
5. Emulator Zone
Emulator Zone is another notable option for users to find and use diverse Emulator and ROMs to access different game types. It includes different game emulators/ROMs that suit both new advanced game options and old-school varieties. Some of the supported gaming platforms here include SAGA, PlayStation, Xbox, GameBoy, and more.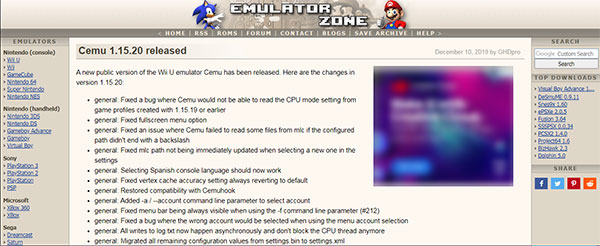 The user interface of this website is straightforward to use and ensures top-quality performance benefits to users.
Key features:
Simple UI
Accessibility to diverse game emulators/ROMs
Compatible with varying gaming platforms
Bookmark interesting points or notes
6. EdgeEmu
Users can install different types of games through this website, suitable for different platforms. Some of the supported games available for download include GBA, SEGA, GB, GBC, and MAME options. Owing to this diverse availability and usability guarantee, EdgeEmu has a high amount of user traffic daily.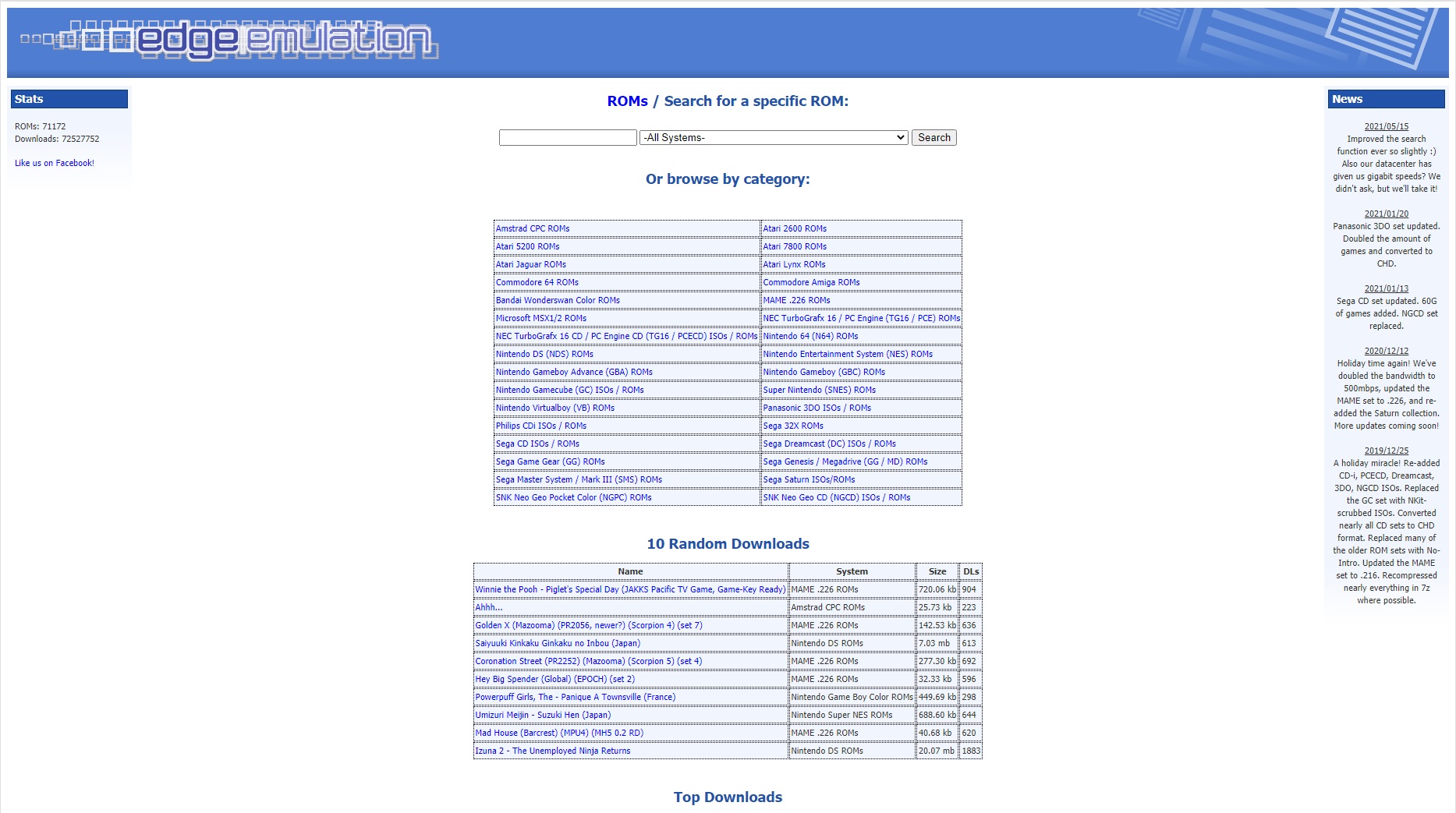 The interface of this site is very responsive and promises a reliable and safe operation for players while playing the classical ROMs. Expect zero popups or ads when you access it online.
Key features:
Simplistic user interface
Supports more than 57,000 devices and consoles
The reliable source for different free classic ROMs
Easy to test all ROMs for performance evaluation
7. CoolROM
One of the notable sites for playing and accessing different types of ROMs, ISOs, and gaming emulators is CoolROM. You can get access to diverse old-school and new models. The platform itself has undergone many changes over time to ensure high-quality performance and usability for players.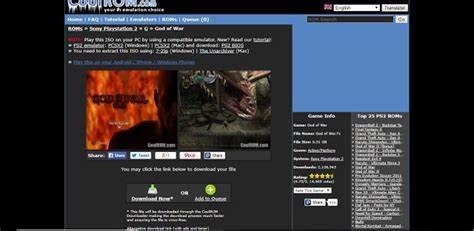 Initially, there were issues with server connection and stability while using this option. But, with recent advancements and consistent system checks, the CoolROM site operation is secure and suitable for users.
Key features:
SSD drive-centric server integration to manage the MySQL database
High-quality speed of operation in forums
Personalized sectors for particular emulators for a high-quality gaming experience
Accessibility for a variety of emulators and ROMs
8. The EYE
The EYE is another notable name in the list of the best ROM sites that you can use for a high-class gaming experience. The site includes a wide range of ROMs for evaluation. In addition, due to the storage space availability of 3.1 TB, the site can handle a wide range of ROM and emulators easily.
Security and usability are other guarantees you can expect from this site. It holds one of the most top-quality security structures for the non-console gaming experience and a simple-to-use interface. Expect zero advertisements midway as well.
Key features:
Discord server available for smooth and efficient gameplay
Smoother game downloading and installation process
3.1 TB of storage guarantee
Compatible with Linux and macOS
9. Emuparadise
Among the different options for the best ROM sites available currently, Emuparadise is a notable mention. Typically, users find this site helpful in getting in touch with and handling diverse retro games without having any console in place.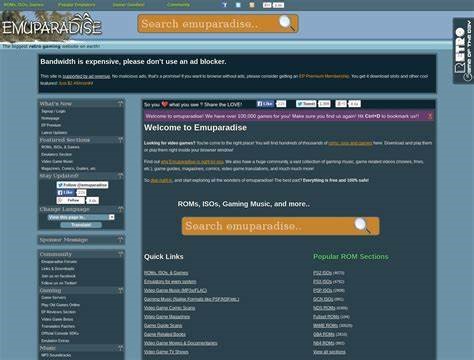 The library here contains a wide range of ISOs, ROMs, and games. Install them into your system using an emulator or directly access and operate them through the browser. Besides these, users get additional access to a wide range of valuable content, like magazines, game guides, comics, game-centric videos, and more.
Key features:
A top-rated community for additional support
Quick links to GameEmulators, ROMs, and ISOs
Popular sections for ROM like PSP ISOs, PSX ISOs, etc.
Guidance support available
10. Rom Hustlers
Rom Hustlers is another of the top ROM sites you should try out if you are interested in using ROMS and Emulators with zero worries. The service provider library covers a wide range of these components, best for different emulator players.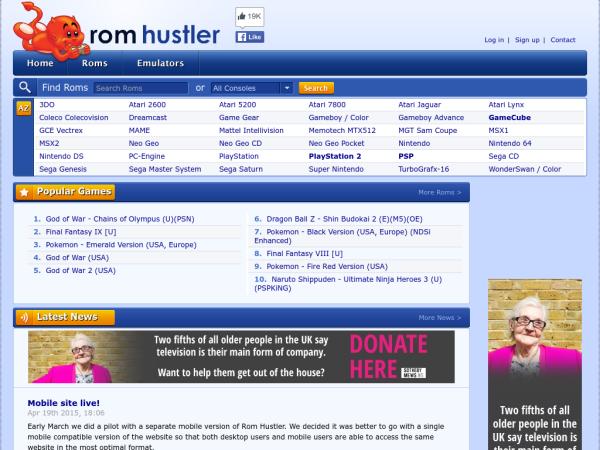 Users can expect less potential for virus or other software defect risks while using this particular site. However, before making any uploads, you can expect an extensive security check of the entire system.
Key features:
Robust security functionality and guarantee
List of top-rated ROMs, Emulators available
To the point customer feedback/review section
Easy virus and other threat detection
11. ROMS World
ROMS World is another suitable choice when searching for the best ROM sites available. The platform includes a wide range of top-quality game options and holds a library of notable Emulators and ROMs. So whatever the OS or consoles needs are, ROMS World includes a suitable option.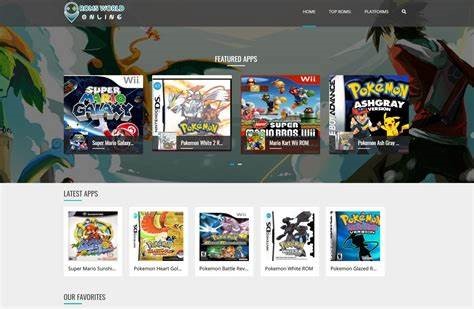 There are both old-school and new game options here. Users can also get additional information about the games through the additional tutorials available.
Key features:
High-level ROMs like Pokemon White 2, Pokemon Ash Gray Version, and Super Mario Galaxy
Easy to use interface
A diverse list of Emulators and ROMs
Tutorials available for easier usability
12. Retrostic
One of the best retro console-centric sites that you must use is Restrostic. It is a suitable and secure site that comes with a wide-scale and highly diverse game list. Users can easily download the game ROMs they find exciting. There is zero worry about the .exe files and viruses here.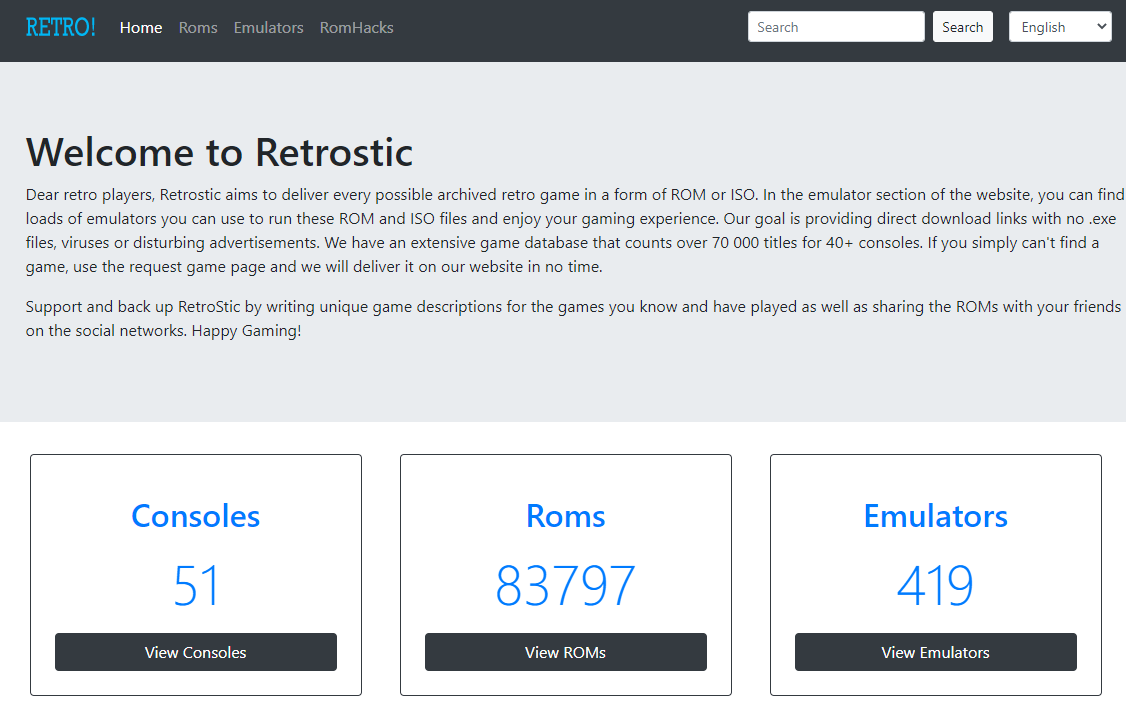 There is a list of classic games available under this site that you can find helpful. You can find the consoles you need quickly due to the high-quality, smooth interface available here.
Key features:
Offers emulators for game ISOs and ROMs and works as an emulator itself
An extensive list of games available with more than 70,000 titles over 40 consoles approximately
Quick usability and navigation
Get ROMs/ISO files of outdated games
13. ROMSpedia
Romspedia allows users to play and download ROM files safely. Therefore, you can expect zero issues of viruses while using this site. An extensive list of various games available on this site is directly accessible through the homepage.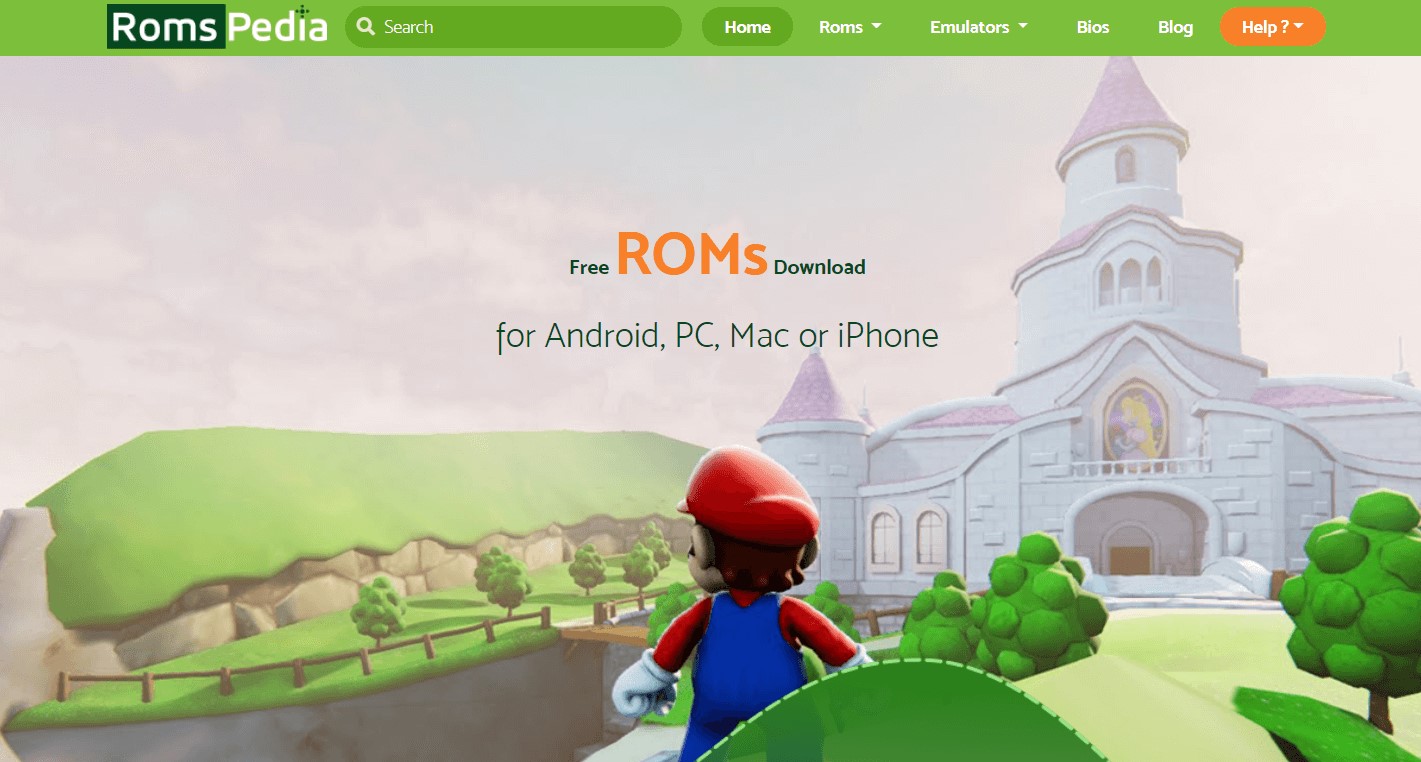 You can search for the different games easily due to the user-friendly interface of Romspedia. See details about each game displayed here. It works with different OS types.
Key features:
Suitable for macOS, iOS, PC, and Android
Popular ISOs, game ROMs, BIOS files, and emulators are available
User-friendly interface
Detailed information about the sounds, games, and covers
14. DopeROMs
DopeROMs is another noteworthy safe site that offers ROM usage and support guarantee. In addition, it has an intuitive and highly responsive interface that makes it simple to play different types of games without tissues.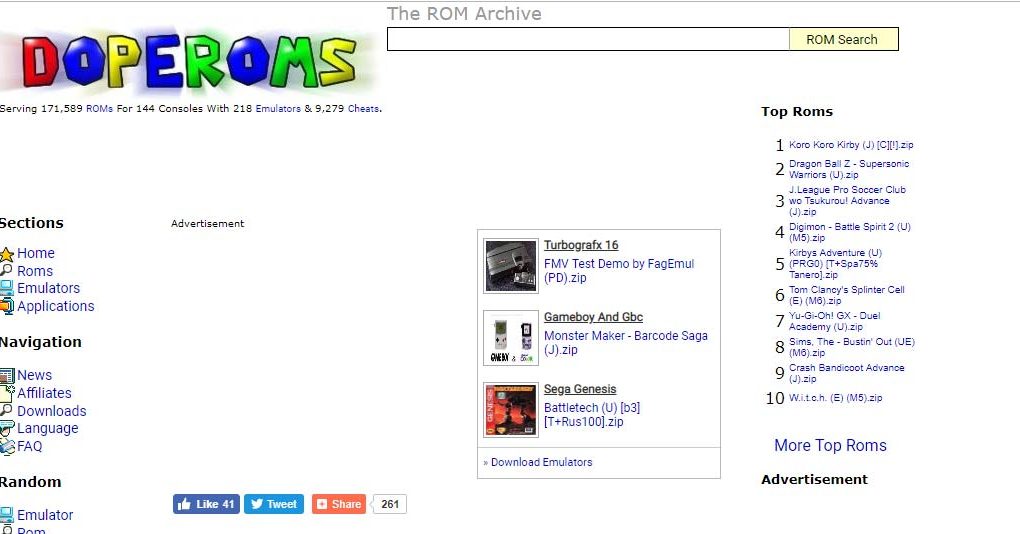 You can operate the backups of these elements on your smartphones or desktops. The games are easy to access and play directly on the site. The search bar is precise and allows users to look for the correct console ROMs quickly.
Key features:
Clutter-free interface with straightforward navigational structure
A wide database full of the box art of game covers
Covers latest advanced emulators and console ROMs
Safe from malware or intrusive adverts
15. ROMnation
ROMnation is a high-quality and simplistic ROM site that promises and delivers top safety during gaming. You would get a wide range of options for the gaming ROMs it supports. These names include The King of Fighters 2002, Super Mario Bros, Metal Slug3, and more.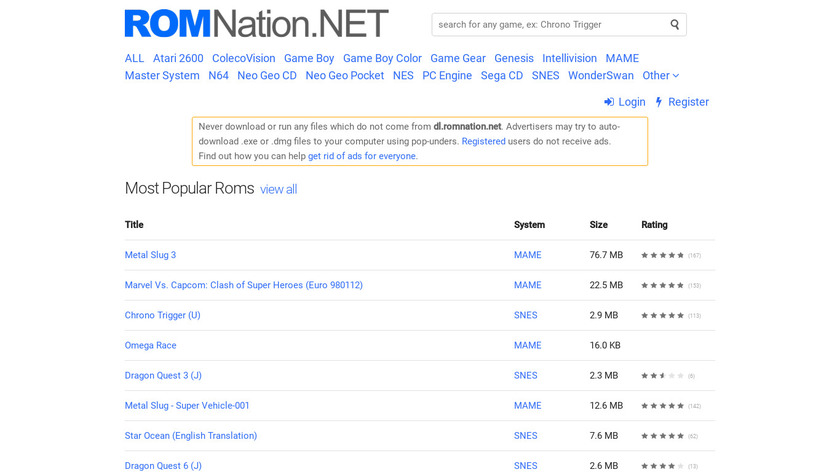 After playing the games yourself, you can share them with your friends in other parts of the world without issue. The platform itself has a very user-friendly design.
Key features:
Share an extensive list of ROM games
Global access available
Huge library of emulators and console ROMs
Simple mobile-intuitive interface with easy-to-use navigations
16. WowRoms
WowRoms is another high-quality ROM site that is extremely simple to understand and suitable for accessing and using game emulators and ROMs. The structure of this site is straightforward, so almost anyone can use it easily. Plus, the system is secure and assures consistent usage protection for their clients.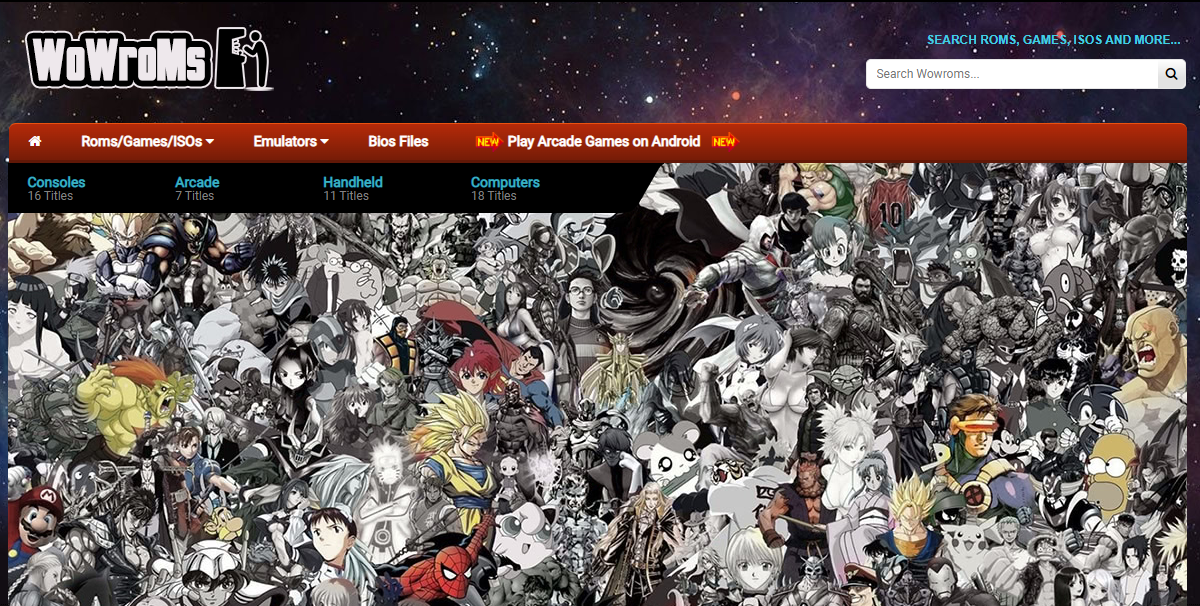 There are over 30 emulators that are supported under WowRoms. Most of them can work on older system versions like Apple I, Acron, and DOS and are suitable for newer OS models. Play online without making any download.
Key features:
Stable and safe usability
Straightforward user interface quality
Download video game ROMs And ISOs for PlayStation, SNES, and other console types
Free of third-party links or ads
17. CDRomance
Another safe site to use is CDRomance which comes with an extremely simple and to the point interface. It is visually appealing and contains different types of games with original artwork. CDRomance is a suitable option for beginners and professional-level ROM users alike.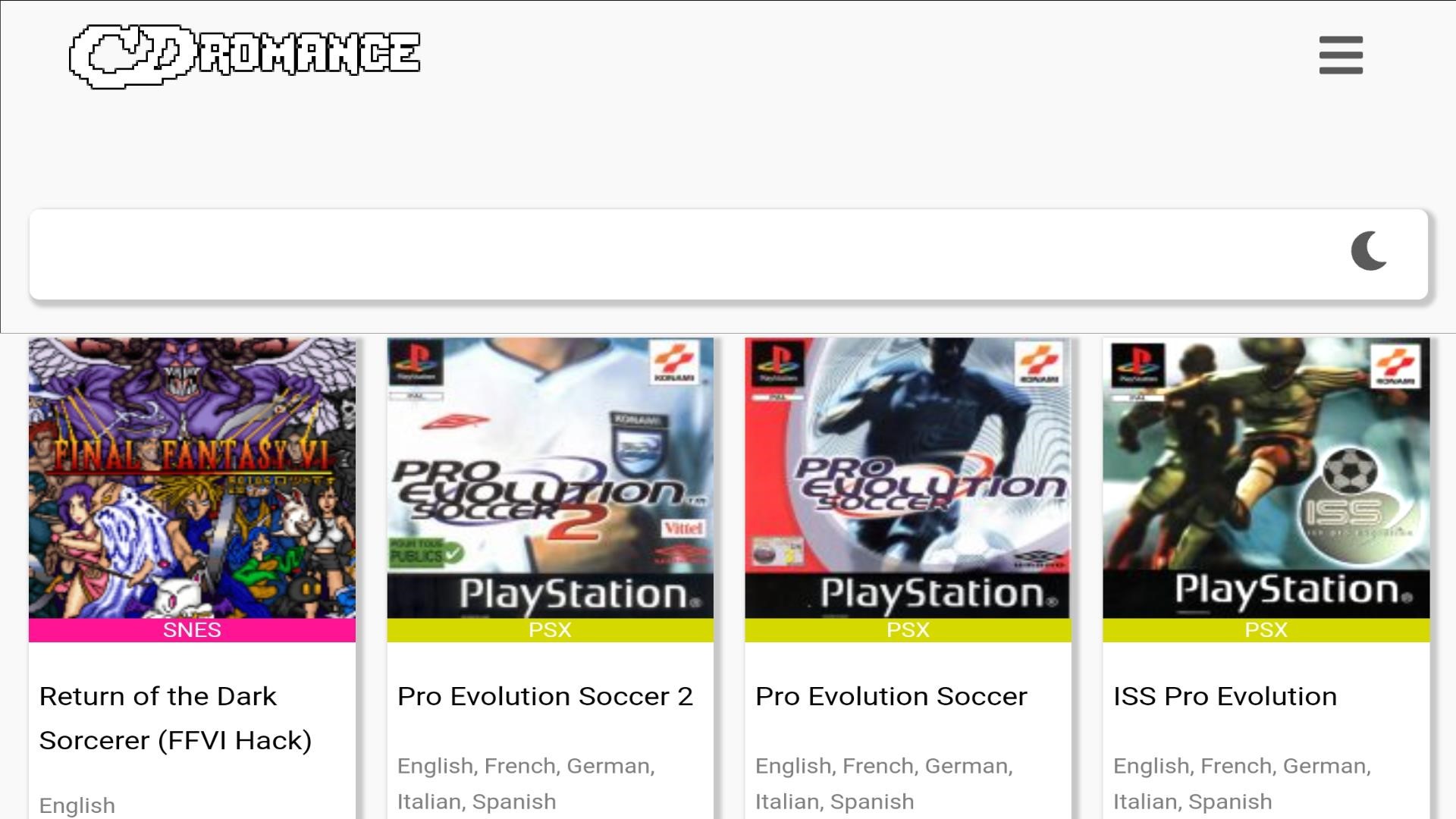 If you are unsure which games to download, the available screenshots give an introductory preview. However, this site mostly displays CD/DVD-centric games mainly.
Key features:
Shows the original cover box of games with gameplay screenshots for easier access
A diverse list of high-quality games
Well-organized interface
Additional data about the game ISOs and ROMs
18. RomsMode
RomsMode is another option you should consider seriously when you are looking for reliable sites to use for game ROMs. This includes different types of game ROMs that are open to download. They include Pokemon- Yellow/Black, Super Nintendo, Pokemon Diamond, Mario Kart 64, and more.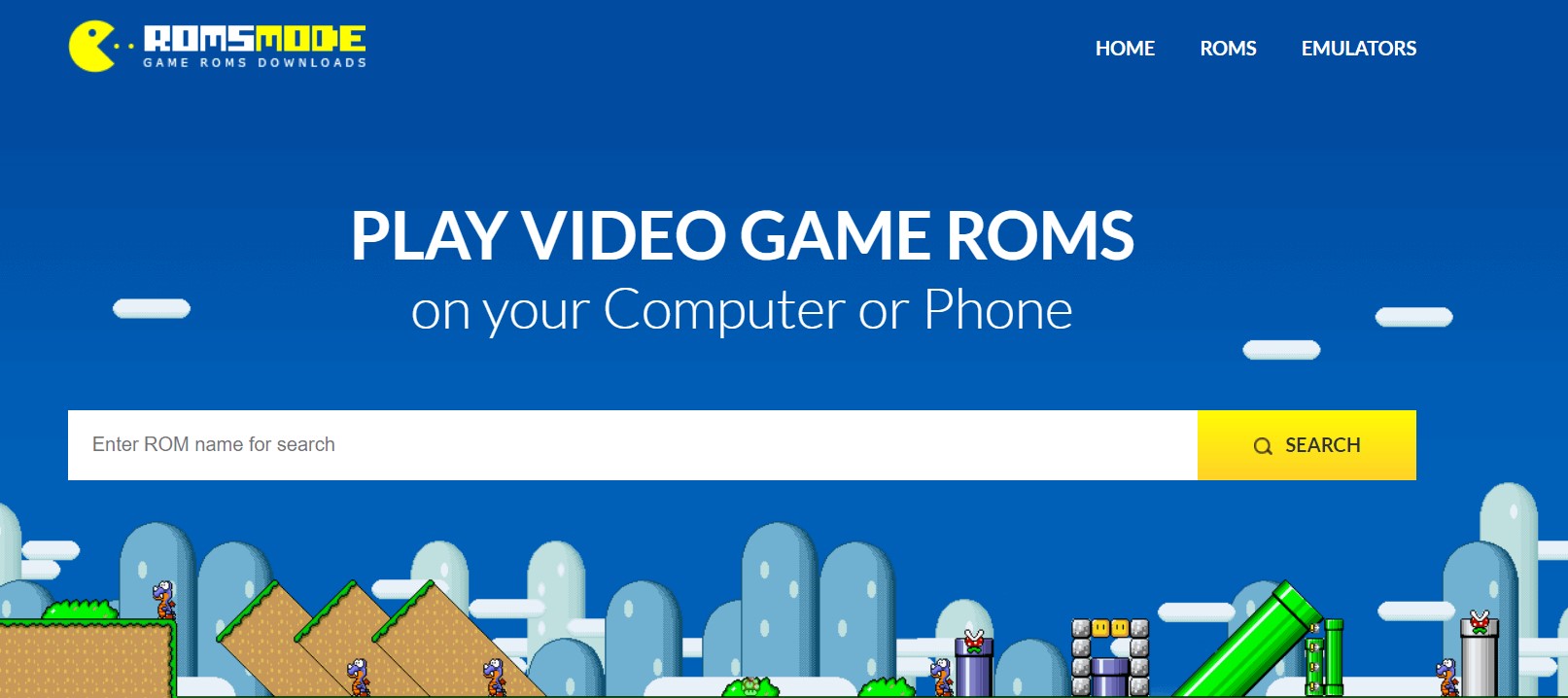 The site is straightforward to use, making it a suitable choice for starter-level users with ROM sites. It has a clean interface with easy-to-understand navigational elements.
Key features:
High-quality navigation system
Easy to use layout with smooth, responsive structure
Accessible in various regions
Free ROMs are available for download, compatible with SNES, GBA, Wii, N64, SEFA, and MAME.
19. Vimm's Lair
Among the different types of websites available that provide classic and free ROMs and Emulators, Vimm's Lair is one platform that delivers. You can get a comprehensive list of older and newer game emulators and ROM options here. While the site is one of the oldest available, it does stay up to date with the advanced new additions.
However, the site is mainly for classic-type emulators and game consoles. Search alphabetically through the categorized interface and easily find your choice. Then, access the Vault to acquire details on new reviews, codes, and data about the available games.
Key features:
Add FFA links or browse through available options
Intuitive message board for community connection
Colored manuals under the Manual Project for more accessible guidance
Advanced and new console emulators under Emulation Lair
20. NES Files
NES Files is one of the best ROM sites that contain more than just the standard ROMs. You can access the website and play diverse games from different providers. In addition, there are NES games specifically available here, which attracts a niche audience.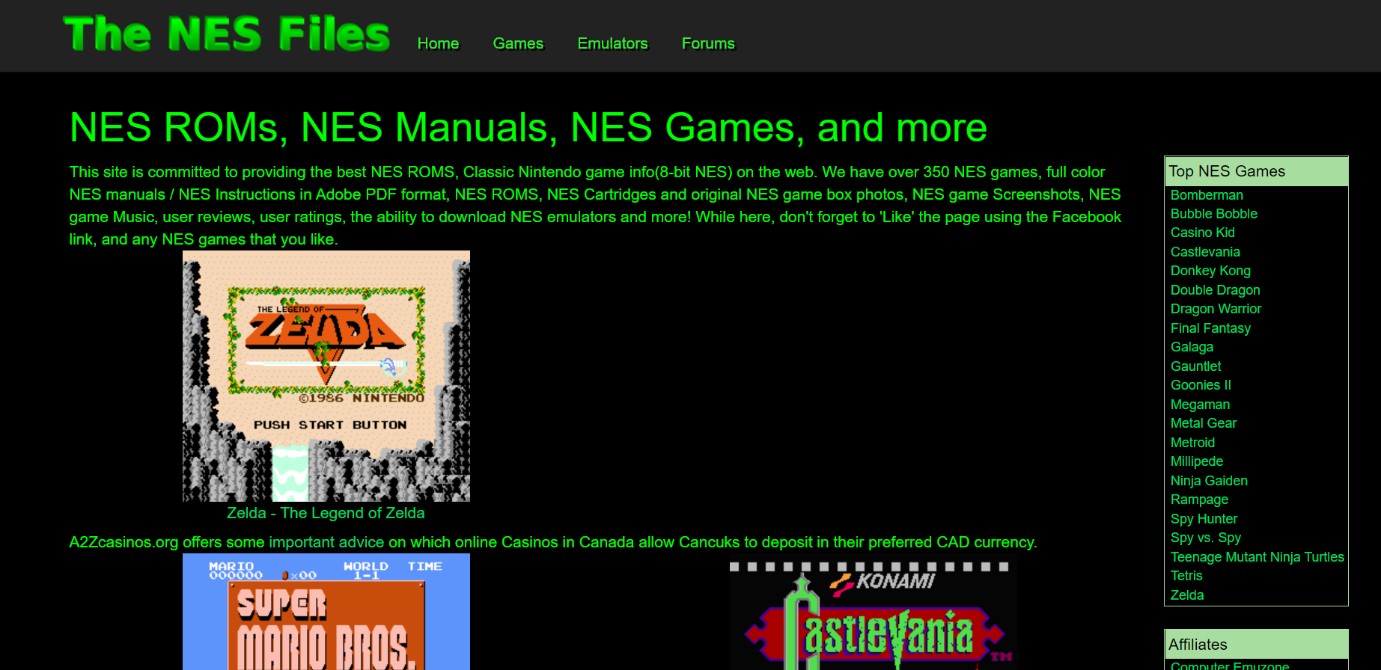 Besides the game itself, users can expect additional information and benefits like PDF-integrated NES instructions, original photos from the NES game box, NES cartridges, and NES ROMs.
Key features:
Easy access to different NES emulators
Over 350 ROMs for NES games are available
Different elements like gameplay screenshots, NES manuals, game music, etc.
User-friendly navigations
Conclusion
Different ROM sites are available that promise access to top-quality classic games for free. Some like the Romulation offer diversity with their library ROM files, while others, like ROM Hustlers, safeguard against different threats. Additionally, download and use Avast Antivirus as well.
As for the ROM sites, choose the one that provides the benefits and type of games you need.
No more content