IPTV player is now widely used and getting more and more popular. We can access tons of TV resources, like live shows, movies, videos, through IPTV players. It has changed the traditional way we use cable, terrestrial, or satellite to watch TVs. There are so many IPTV players that we can choose to use. Don't know which one is the best? Don't worry about this, and we will introduce the six best IPTV players based on the survey and users' feedback. Keep reading, and find one that fits you.

What is IPTV Player and How it Works
Before getting into the IPTV players' introduction, let's learn the basic concept in this post. 
IPTV, the abbreviation of Internet Protocol Television, delivers television content through the Internet, so it is also called streaming media. Unlike traditional TV, people can watch and enjoy instant TV content with IPTV players. 
If you want to enjoy the IPTV services, you need to subscribe to them. Digital IPTV services are provided through Internet protocol technology. You can choose broadband or the Internet to deliver your content. When subscribed, you can find almost everything you want.
6 Best IPTV Players for Windows
Now let's look at these best IPTV players which can be used for Windows 10, 8, 7 systems:
1. VLC Media Player
The first name that must be on the list is the VLC media player, an open-source, free multimedia player. It can run on all versions of the Windows system and can play almost all kinds of multimedia formats, like DVD, CD, VCD, etc. It has been become more and more popular and become the top 1 choice for most people. Besides, another attraction of the VLC is that there is no ad or user tracker, so we can enjoy our TV content with complete confidence.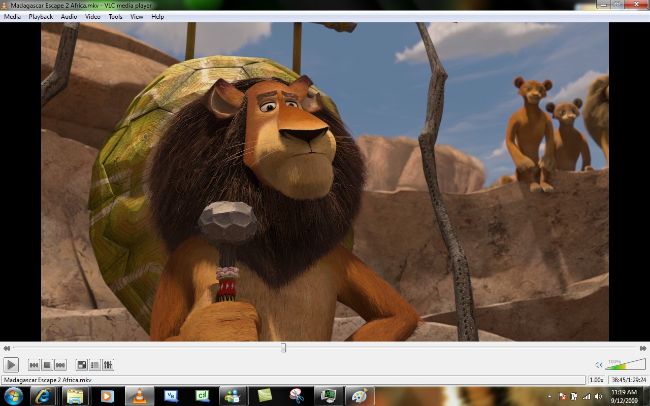 Main Features: 
Compatible with all Windows system
No ad or the user tracker
Can play almost multimedia formats
Advanced control and fast speed decoding
2. IPTV Smarter 
IPTV Smarter, just like its name, is specially designed to enjoy IPTV. A modern and straightforward interface can bring you a good user experience. Not only compatible with the Windows system, but the IPTV smarter can also be applied to iOS and Android systems. 
However, this tool needs to be paid for. Before paying, you are advised to check the free demo version on its official website. If the software can satisfy your need, you can pay for and enjoy it.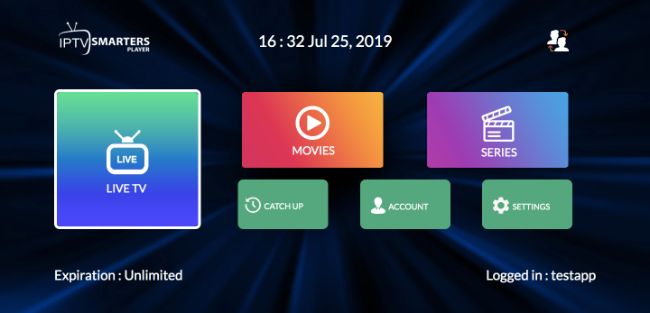 Main Features:
Compatible with Windows, Android, and iOS
Offer a seamless watching experience
With a clear and modern interface
3. Kodi
The Kodi player is also one of the most welcomed IPTV players, which has been used for more than 20 years. It has become the ultimate engine due to its giant catalog of add-ons. It is also compatible with multi-system, like Windows, Linus, Android, and iOS. You can also change the interface's color to make it looks more appealing. It is a great community, and the developers are committed to adding more advanced features and making it better.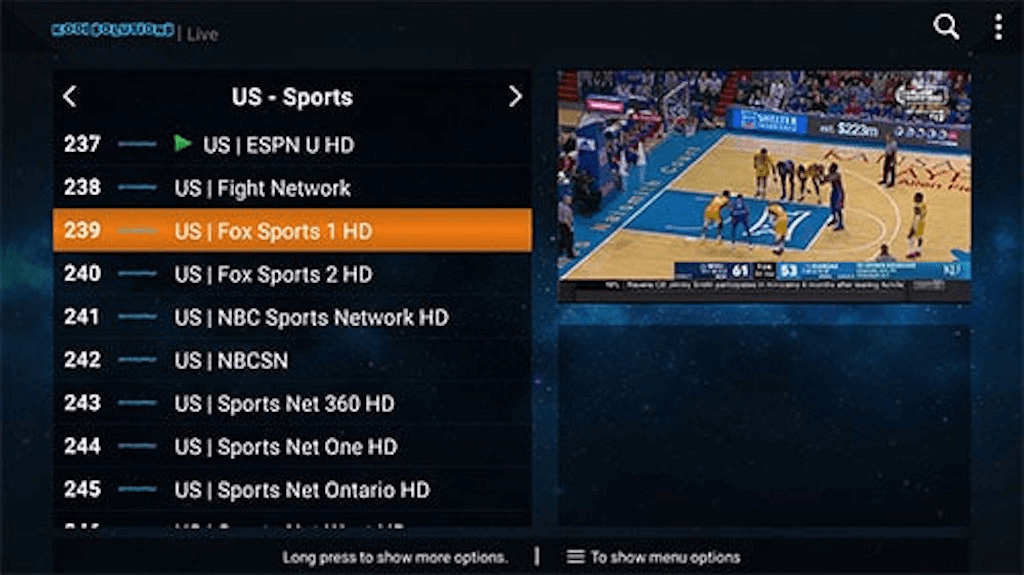 Main Features:
Has a giant catalog of add-ons
Changeable interface color
Free to use
4. Ottplayer
The Ottplayer is free, so you can enjoy various resources without paying. It can be used on smartphones, tablets, computers, and TV boxes. There is no ad during the watching, which will give you an excellent user experience. You can create an account on Ottpalyer and sign in, then you can enjoy the content you like. The Ottplayer is easy to use and has a clear and straightforward interface.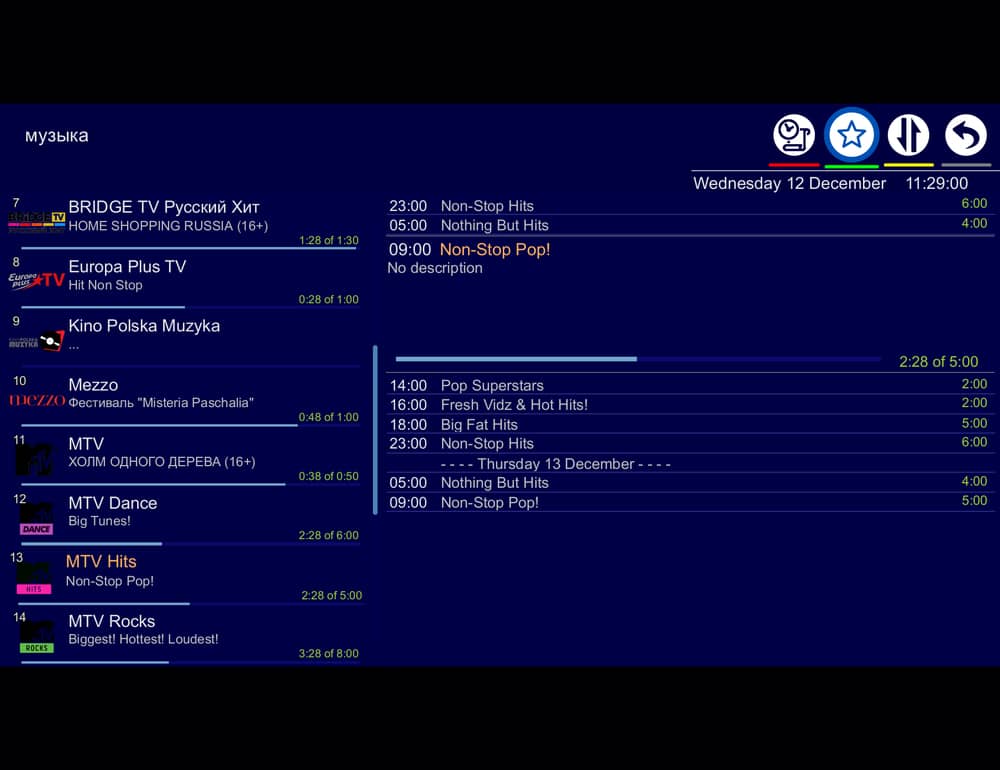 Main Features: 
Absolutely free to use
Available for multi-devices
No ads
5. Free TV Player
The Free TV Player is a free tool that can be used for Xbox One, HoloLens, Hub, mobiles devices, and PC. Available for more than 40 channels, it also comes with many features, including 100+ shows. The software allows you to download TV series, videos and shows that you like offline watching. What makes it more attractive is that the Free TV player is free. You don't need to use a name or email address, which protects your privacy.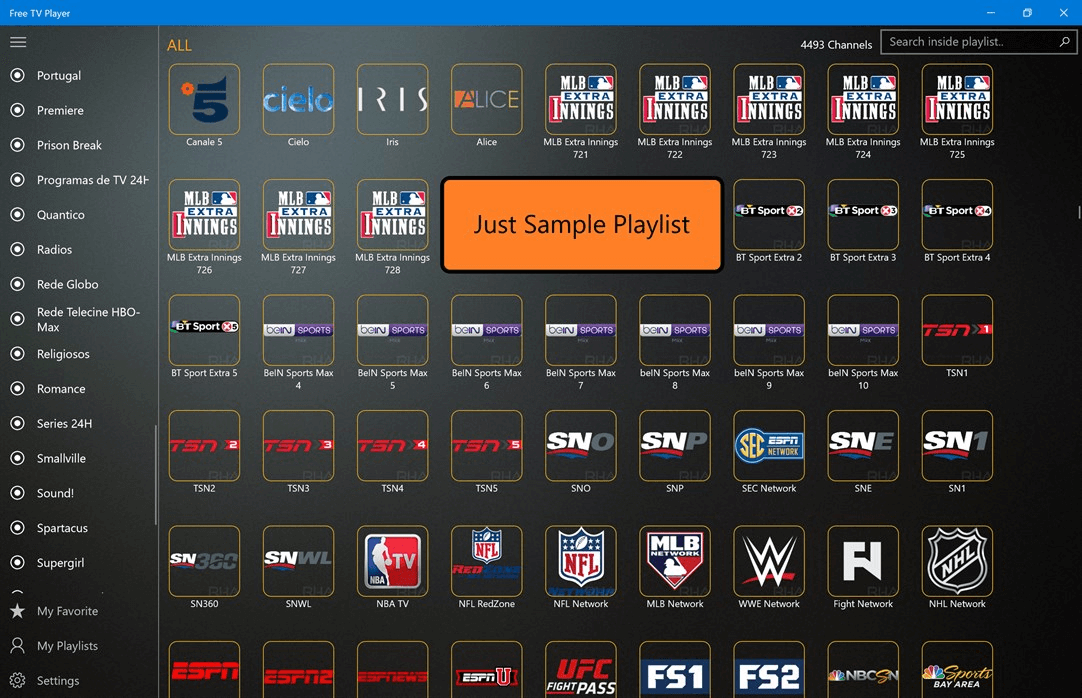 Main Features: 
Totally free
Smooth Internet connection
Download TV content freely
6. MyIPTV Player
MyIPTV Player is a reliable and safe tool that you can use to play ITPTV channels. It also comes with an m3u playlist which people can watch live TV shows on their computers. Applied to the Windows system, you can get a MyIPTV player from the Microsoft store at any time. 
It also supports HTTP Live streaming and MPEG TS. You can use it to record your favorite TV shows. However, some troublesome problems may exist while using, like a specific channel can't be watched smoothly.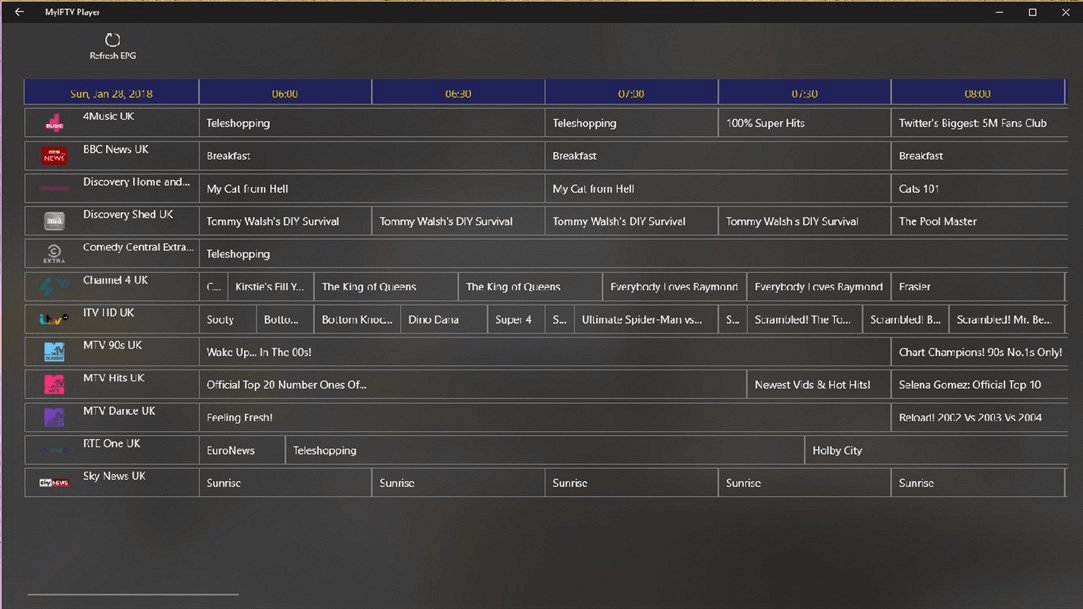 Main Features: 
Absolutely free
Comes with m3u playlists
Use it to record your favorite show
Sum Up
There are still many available IPTV players that we can choose from. But all the above software is recommended after careful comparison and consideration. Among all the recommendations, the VLC and Kodi are people's choices for the Windows system. I hope these IPTV players can bring you a good TV watching experience.
No more content