Once Bluestacks was the most powerful Android emulator for Windows and Mac users. Gamers enjoy every thrill of using the software and playing android games on their PC. Since Bluestacks introduced the idea of android emulators on PC, the name is renowned in android emulator history. Now, there are multiple alternatives available that offer better features than Bluestacks. PC and Mac gamers prefer to move to other android emulators as it started causing issues like graphic card errors, file size, space issues, etc.
To eliminate such issues, we present to you the best alternative to Bluestacks so that you can play on your Windows and Mac with comfy controls and customized options.
Here we go:
10 Best Bluestacks Alternatives You Should Try in 2022
1. Nox App Player

If you're a regular user of Android, you must have heard the Nox App player name. The emulator runs on Android Nougat 7.0, and the features are well advanced that can beat Bluestacks. Even rooting with a Nox player is easy, which is difficult with Bluestacks. Its easy-to-use interface encourages even beginners. Gaming optimization, compatibility on control, and easy-to-use setup are a few features sufficient to knockout Bluestacks.
Pros
Easy root access
Google Play store supported
Superb Controller compatibility
Highly customizable
Cons
A bit expensive
Supports older Android version
2. Windroy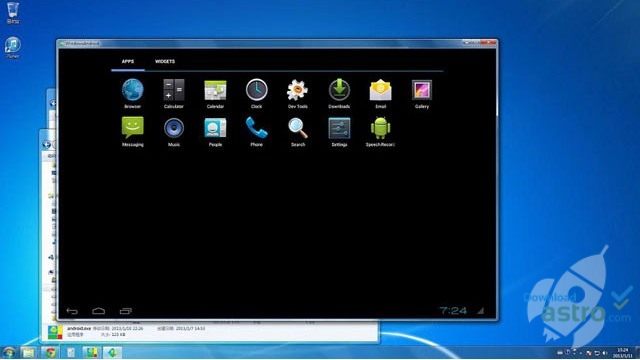 Windroy is a simple software to launch, install and play games. The basic program Android emulator is suitable for beginners and for those who want to bang their heads on gaming strategy, not with their PC or Mac. The emulator supports various screen sizes, keyboards, mouse, network devices, etc. The software runs as an operating system rather than an android emulator.
Pros
Simple interface
It runs as the operating system
Use Android 4.0.4 version
Can integrated with other Windows applications
Cons
The audio option is not there
Manual apps installation
3. Andy Android Emulator
Andy emulator is one of the best Android emulators for Android gamers. Its simple interface and storage issue insist gamers focus more on their games. You can access the emulator from your phone file manager and receive regular updates. Its swift functionality helps run it better on Windows and provides you with a smooth gameplay experience.
Pros
There's no storage problem
Easy to use interface
Can use your phone as controller
Flexible with keyboards shortcut
Cons
Installation needs time
Not fit for the latest Android version
4. MEmu Play

MEmu play comes with various features that attract gamers for easy setup and running on your PC without any trouble. The best part is it supports both Intel and AMD CPUs. The software supports the Android 7.1 version, which offers excellent gameplay optimization. It has many developer-oriented features which allow your gaming experience a higher level ride.
Pros
It supports the latest Android version
It supports both Intel and AMD CPUs
There's no lagging issue
Good for games and various streamings
Cons
Its graphic performance is poor
Security and privacy is not upto the mark
5. LDPlayer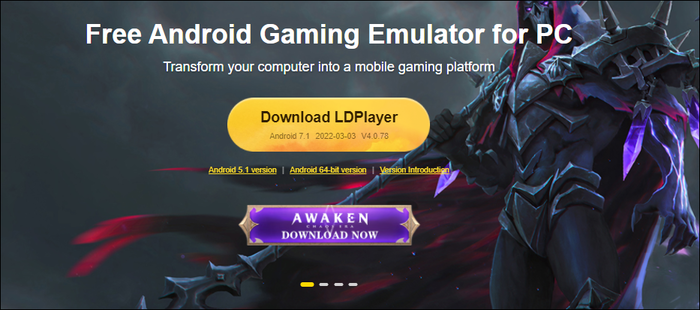 LDPlayer is optimized for gaming that suits all your requirements. It performs well everywhere, from error-free running on AMD-powered computers to Intel-based PCs. It supports the latest Android version to provide a flawless gaming experience on your PC. Its regular update helps gamers get the best out of it and experience better play every time they sit with your gang.
Pros
It offers various customized options
Lighter software that uses minor system resource
Built-in operation synchronizer available
Advanced options like Macros, custom mapping are included
Cons
Sometimes slow down
Apps promoted
6. KO Player
KO player is a perfect alternative to Bluestacks that enhance your gaming experience on Mac. The emulator allows you to record the game and upload it to your preferred location on your Mac device. It uses the latest Kernel technology; it offers device compatibility, stability, and performance that enhance your virtual play to another level of excitement.
Pros
Allow game record
Run faster
Multiple modes are available
Clean interface
Cons
It has no function to control location
Unexpected crashes happen
7. Genymotion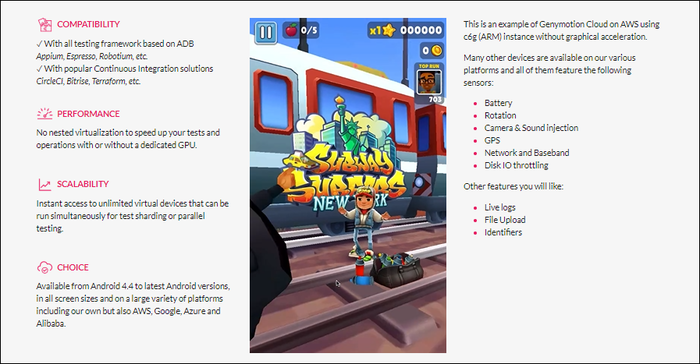 Genymotion is a decent alternative to Bluestacks that provide a smooth gaming experience on your Mac. It works on Eclipse and Android studio, and you can download all the applications for free. It has 3000+ Android configurations, which allows you to monitor the apps. You can also use the emulator on Windows, Linux, and Mac. It supports the Google Play store and is available on the GApps package.
Pros
Working with Eclipse and Android studio
Free for Android devices
GPS Widget is available
It's a cross-platform software
Cons
No custom display resolution
It cannot run on a virtual machine
8. Remix OS Player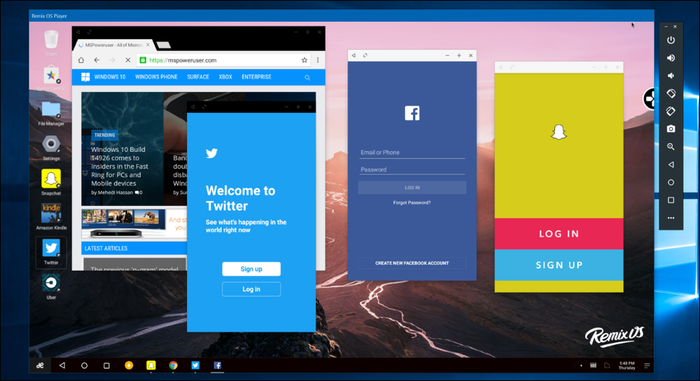 Remix OS Player is a free Android emulator that entices you with a hassle-free installation on your desktop. Based on Android 6.1 Marshmallow, the Remix OS player is perfect for giving you an outstanding gaming experience on your PC with button mapping, native google play support, manual settings, and many more. It's a stable emulator that never lets you down during your play.
Pros
Many useful features
It's a stable emulator
Sleek navigation
Simple and easy setup
Cons
No recent updates
Cannot install APK file
9. GameLoop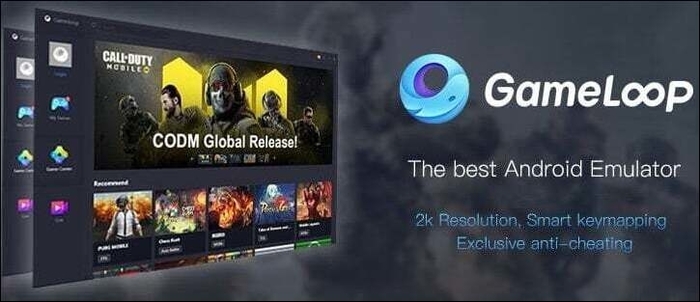 Another fantastic alternative to Bluestacks, GameLoop offers a wide range of features that attract gamers. It's a free Android emulator that allows you to play Free Fire and Call of Duty like high-volume games. With GameLoop, you can use play store support, mouse, and key mapping support. Its turbo engine supports the gameplay and creates less pressure on system resources. It's an earlier version called Gaming Buddy that was developed by Tencent just to test desktop-mobile gaming experiments.
Pros
It supports all the major Android games on PC
Easy installation
Can watch live streams
Introduced Network Acceleration
Cons
It's only for the game; no other service is available
It doesn't support other apps
10. MuMu Player

MuMu Player, an alternative to Bluestacks, can turn your Mac into a gaming machine. It supports highly played games like FireFree, Call of Duty, PUBG Mobile, and various other games. It's a free emulator from Netease and runs on Android 6.0. Though it offers basic-level features, that doesn't let you stop playing your game on your Mac.
Pros
It offers a wide range of applications and games
A portable version is also available
Supports Virtualization Technology
Keyboard mapping option is available
Cons
It doesn't support multi tabs
It offers basic features
Final words
Our concise list of the top 10 best Bluestacks alternatives might help you play your mobile game on your PC. As the gaming world comes with giant updates and upgrades with high-end technology, you must be ready to welcome them on your desktop. Let alternative to Bluestacks attribute your gaming experience to a sky-high. Let your Smartphone be the medium of connection to your circle and make your desktop a great place to play exciting games with your friends and enjoy every ride, earning points and reaching a higher level with adventurous feelings.
No more content