You will probably agree that the default themes for Windows 10 get boring with time. That's because these themes are to offer a lot more than improving the screen background. The mouse cursor, desktop icons, and file folders should also get better.
Overall, the user experience is enhanced. Ready to change the appearance of your system with our excellent themes for Windows 10? Here, we introduce 10 different kinds of free Windows themes for your computer. We will also provide the download address to get and install them.
10 Kinds of Free Themes for Windows 10
1. GrayEve Theme: Windows 10 Dark Theme
The GrayEve dark themes for Windows are suggested to those that like dark modes or anything close to black backgrounds. Apart from their aesthetic feel, they cause lesser strain on the eye. The desktop background, colors, mouse cursors – everything turns black.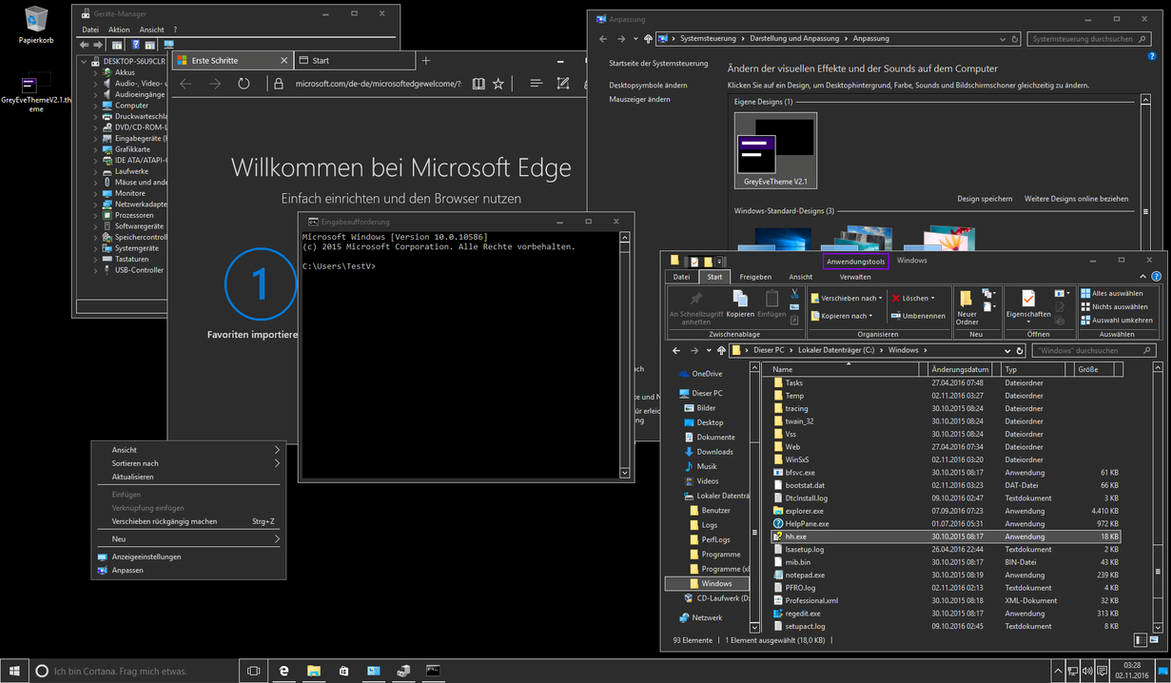 It also preserves the battery life for laptops with an Oled display. The download format is a ZIP file, and you need to log in to DeviantArt to download it. Use Settings > Personalization > Themes to install.
2. Flattastic Theme    
A flat desktop design, an intrinsic blend of color gradients, and an awesome display – the Flattastic theme is unique in its way. The theme has 16 versions, and you could either download the light version or the dark version that comprises all. Eight of the available Flattastic themes for Windows 10 are light versioned, while the others are dark.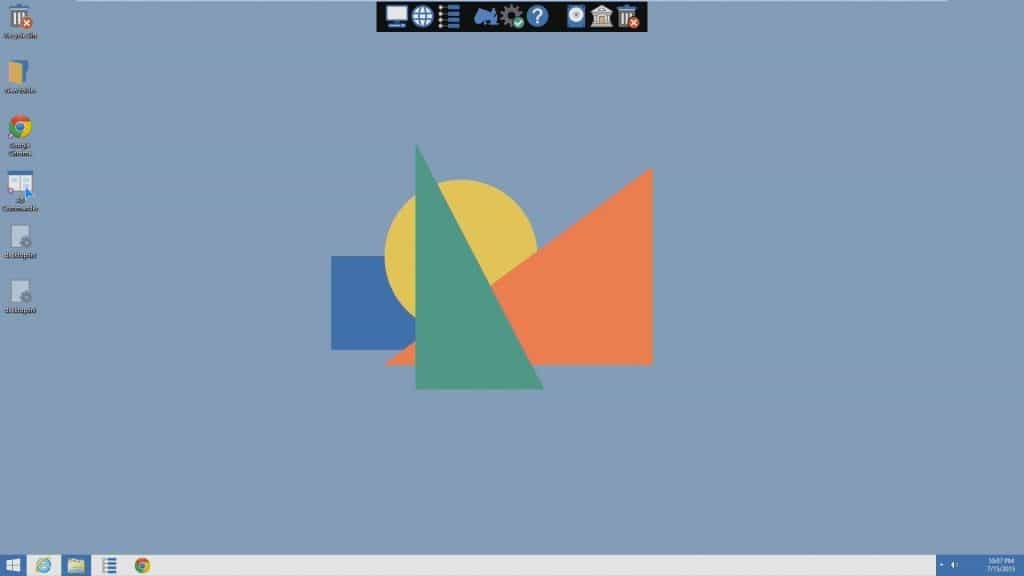 Installation could be tricky, though. That's because you have to paste the files in the C:\Windows\Resources\Themes folder. You also have to patch UXTheme.
3. 3D Theme
With 17 HD wallpapers, the 3D theme provides your desktop interface with a solid feel. The different background images are abstract and include solid shapes and pieces. Check the themepack.me website to download.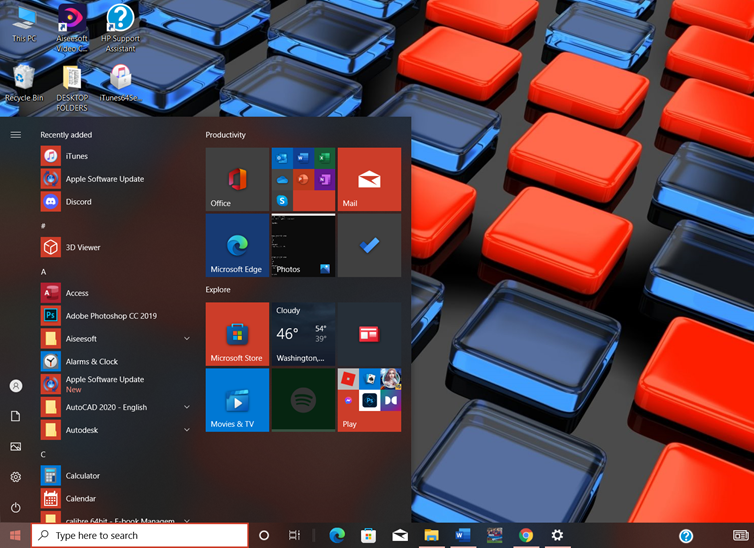 All 17 wallpapers are available simultaneously, and the system alternates between them. That way, you don't get bored of seeing the same background image every day.
4. Simplify 10
The collection of free themes for Windows 10 cannot be complete without mentioning the Simplify 10 theme. As the name implies, Simplify 10 has a minimalist design that offers elegance at its best. It is available in four different forms –light-themed, dark-themed, colourful-themed, and a fourth version called Maverick. The maverick type is similar to Linux's Ubuntu.
There are also 5 wallpapers available, and you can apply them under AppData and Personalization settings.
5. macOS Theme
Ever felt like enjoying the simple mac interface on your Windows 10 PC? Search no more! The macOS Big Sur theme makes it possible to relive the MacBook experience on your Windows computer. The macOS theme changes the icons folders and adds other exclusive Mac features like the dock, finder, launchpad, etc.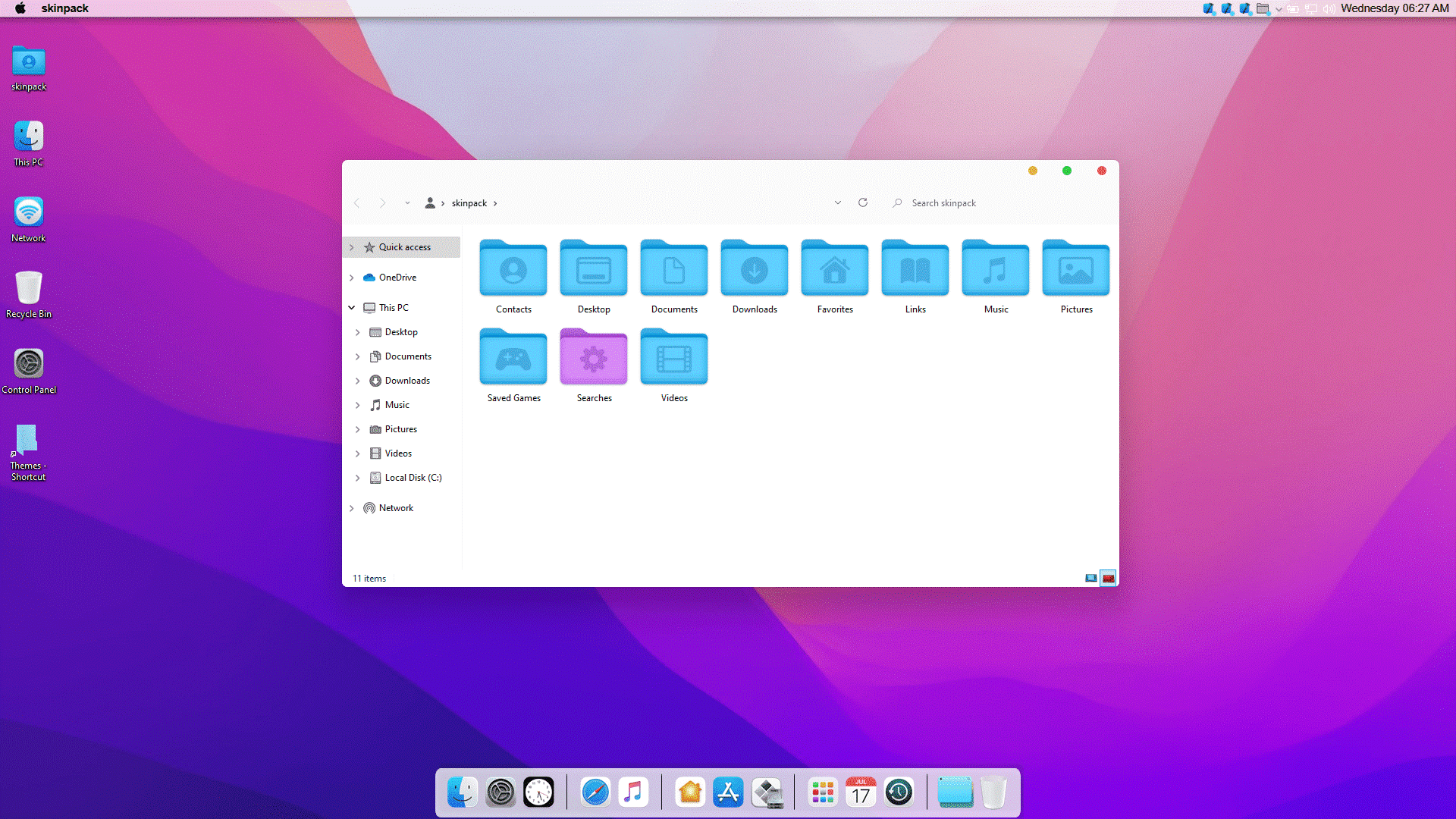 The dock is an outstanding feature since it provides quick access to all frequently used applications. The theme contains three skins and has a drag and drop interface. The macOS-free themes for Windows 10 are certainly a bargain for Mac OS lovers.
6. Linux: Ubuntu Skin Theme Pack
We have already seen how to make our PC appear like a Mac OS. How about getting a Linux look-alike? That's where the Ubuntu free themes for Windows 10 become useful. It also supports Windows versions 7 & 8 and is fully customizable.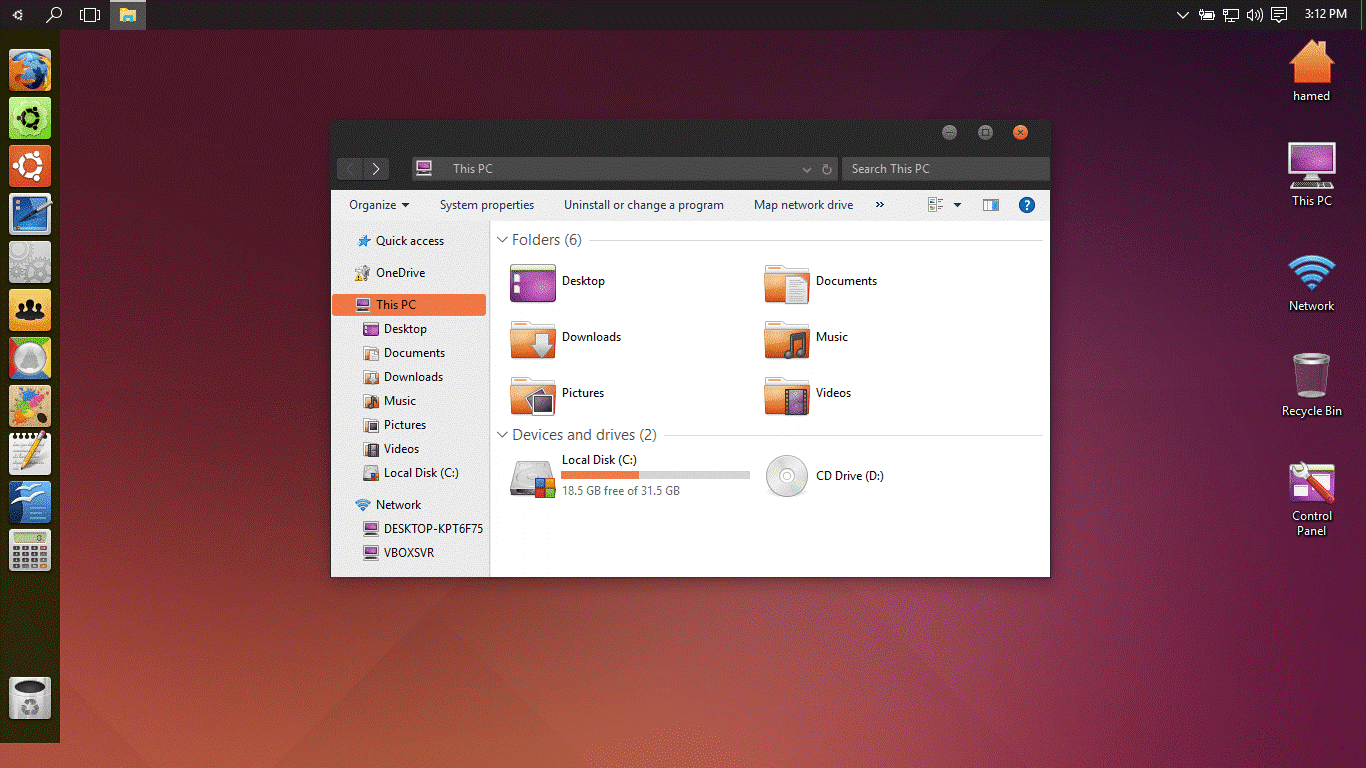 You can change the color theme, system icons, and keyboard shortcuts. It's basically like having a Windows OS operating under a Linux skin. Some basic functioning is adjusted. For example, the taskbar is now positioned on the left of the screen like a normal Ubuntu PC.
7. Aero Glass
Those that remember the transparent features of the Windows 7 will fancy the concept of this Aero Glass theme. Along with the other themes for Windows, it beautifies the appearance of your system's GUI.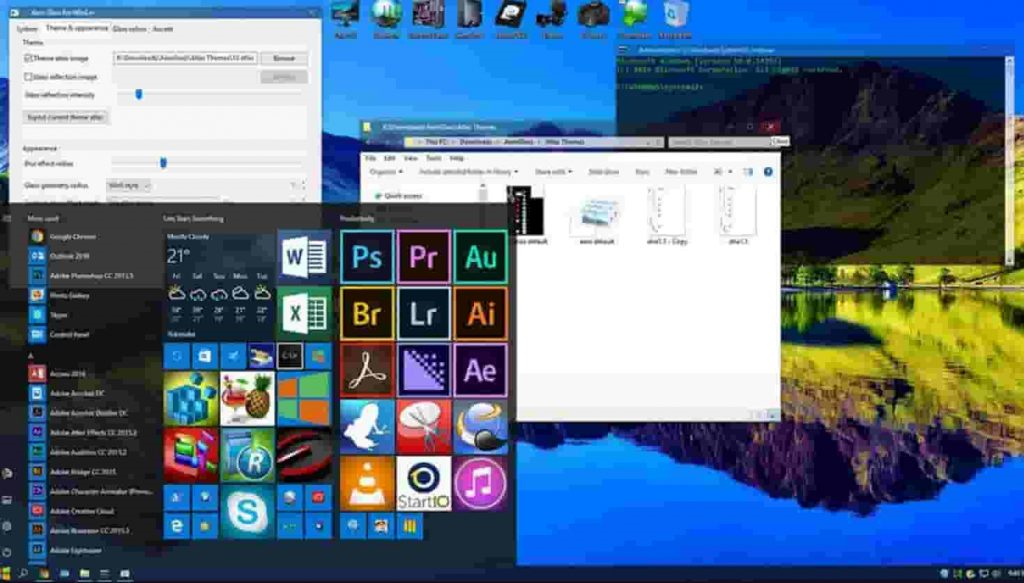 The initial layout of your Windows remains unchanged, but some changes are noticed, like the transparent borders of Windows programs. Aero Glass is customizable based on preference.
8. Windows XP Theme
Ready to bring back memories of the Windows XP Operating System? The green start button and blue taskbar? You can make working on your PC fun by using the XP themes for Windows. However, you need first to obtain the Classic Shell XP suite. It contains all the customization features.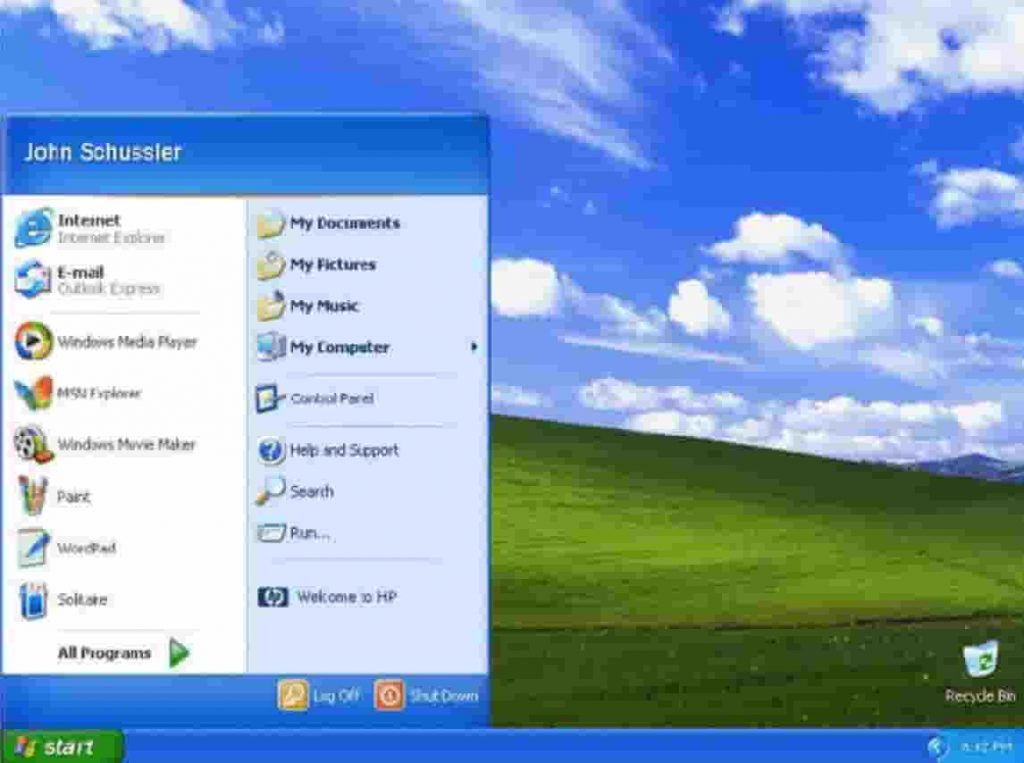 You also have to download and install the "uxstyle Theme Patcher". Unzip and copy to the C: > Windows> Resources> Themes folder. Then go to Settings> Personalization> Themes and apply any XP themes for Windows 10. We have the XP Olive, XP Zune, XP Metallic, XP Luna, and XP Royale themes.
9. Avengers HD Theme
This one right here is certainly for the Avenger fans. It contains 18 high-quality wallpapers of popular characters like Thor, Iron Man, Hulk, Thanos, and other top Avengers cast. The 4K wallpapers animate one after another and change when the PC is turned off or on.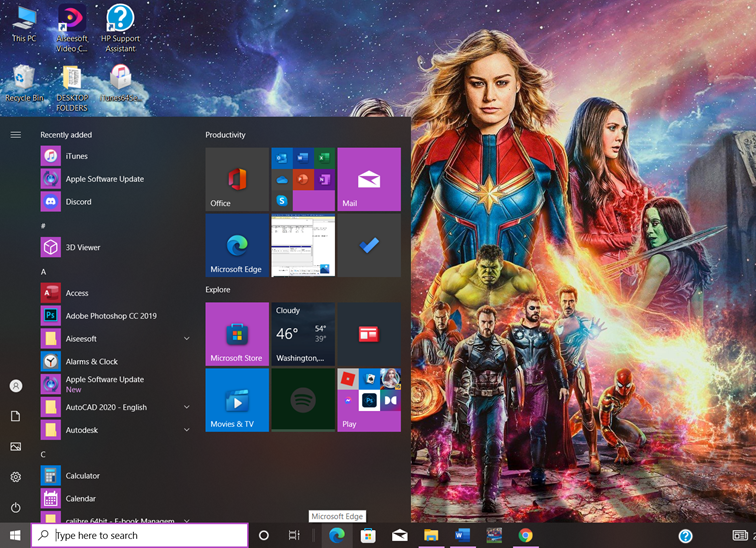 The Avenger themes for Windows also modify the look of system icons and taskbar color. Those that haven't seen the Avenger's show can also download it because f the aesthetically pleasing characters.
10. Meteor Showers
Available on the Microsoft Store, the Meteor Showers themes for Windows 10 are one we recommend you check out. The theme has 18 HD images that are all FREE and improve your desktop interface.
e
Lovers of night sky views should certainly consider the Meteor Showers theme. Enjoy the dynamic memories the HD wallpapers depict.
Conclusion
There are loads of free themes for Windows 10 that we can use to modify our system interface for a better user experience. We have suggested 10 Windows themes that are worth applying on your PC. Screenshots and brief descriptions have been given concerning each.
Click on the download links and decide which one better fits your PC. Remember that you can download more than one and apply them anytime you want. Have you made a choice of the Windows theme you like? Let us know in the comment section.
No more content