One of the top trending technologies in 2022 will be Screen Mirroring. Millions of users will use this technology to share content on their smartphones, tablets, or computers to another device, creating a bigger screen for the Viewer and making it more convenient for them. The days of using massive projectors to expand the size of the screens are long gone, and nobody nowadays wants to do anything that requires such a large budget and physical area. Screen mirroring provides a broader view so you can play games, watch your favorite movies and have a conference call. In this guide, we have compiled the list of the 10 best free screen mirroring apps of 2022 you must know about.
10 Best Free Screen Mirroring Apps in 2022
Screen mirroring apps are accessible and widely used, and these apps are available for Android and iOS to connect with your TV tablet. Let's look at the best screen mirror apps of 2022 listed below:
Table of contents
SecondScreen
ApowerMirror
AnyDesk
LetsView
Jump Desktop
Reflector 4
Google Home
Mirroring Assist
VNC Viewer
Castio
1. SecondScreen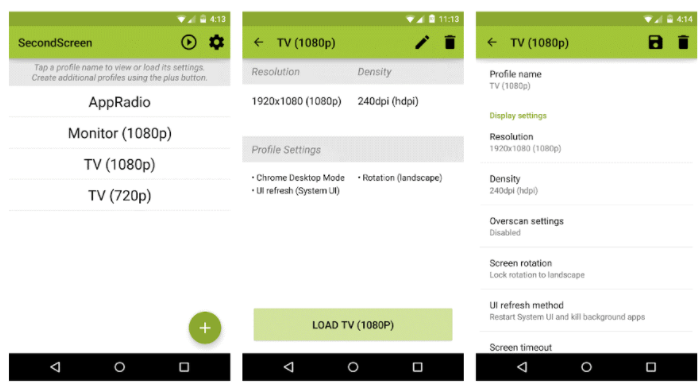 The SecondScreen is one of the best screen mirroring apps. It can Screen Mirror to a larger screen, which means you can also watch videos, play videos games, and listen to music over the large screen without straining your eyes or going mobile oversized. This easy-to-use app is available on Android.
Features
Some of the salient features of the SecondScreen are listed below:
● It can easily adjust screen resolution
● It has an option for various profiles
● Easy to navigate
● Available for free
2. ApowerMirror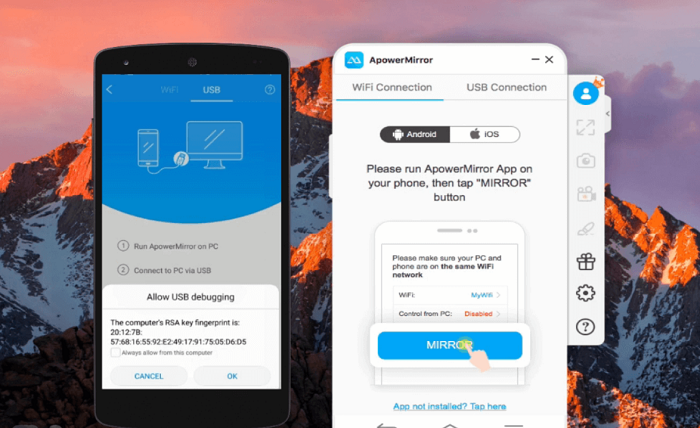 ApowerMirror is a popular screen mirroring program that allows you to mirror your phone screen to your computer. It not only allows you to mirror your phone to a computer, but it also allows you to mirror your Android phone to another Android device. Android to iOS and even several devices to a PC can be connected without sacrificing the sharpness or responsiveness of the reflected screen.
Features
The following are some of the most important aspects of the ApowerMirror:
It allows you to use your PC mouse and keyboard to operate your smartphone.
It supports Android and iOS platforms
There is no need to root or jailbreak your device.
Mirroring to three devices at the same time is possible.
3. AnyDesk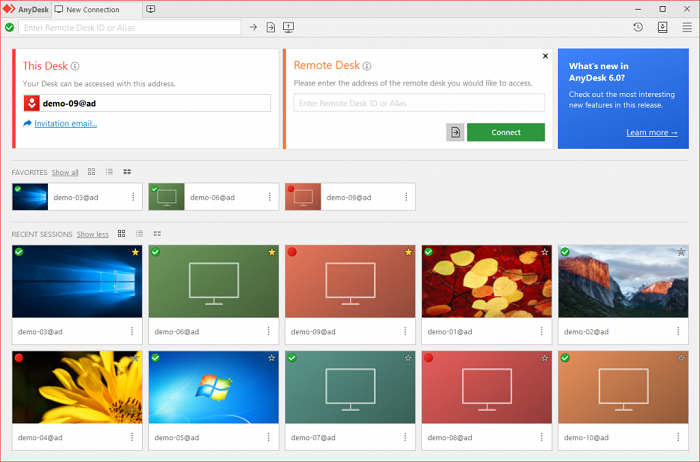 AnyDesk is another quick program that lets you manage your files, software, and other devices from anywhere in the world. This program allows you to effortlessly access your Windows, Linux, or Mac system from your Android or iOS mobile. It uses Erlang technology and 4096-bit RSA Key Exchange to help you safeguard your data and communications. All users are given a unique AnyDesk ID and access key, which may be used to connect your device quickly.
Features
An essential feature of AnyDesk is setting a password and using your work PC without being present at the workplace.
You don't even have to upload the file to your local device if you need to print a document. Choose the AnyDesk printer, and it will deliver your print job to your local computer.
AnyDesk employs the highest level of encryption available, making it as secure as internet banking.
4. LetsView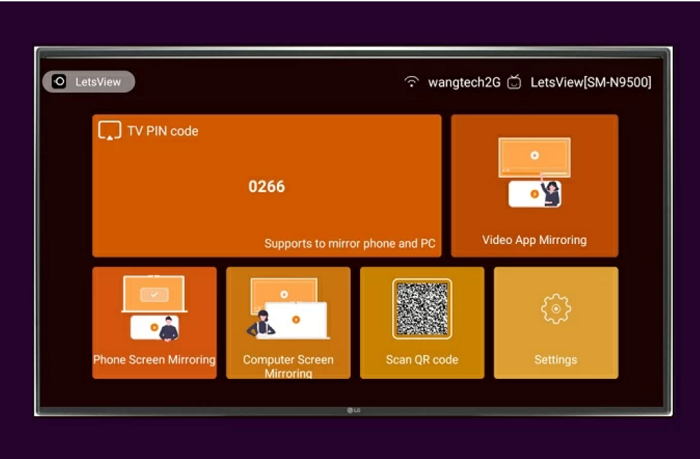 Because it is exceedingly easy and user-friendly, LetsView is the top software in this category. It includes an easy-to-use UI that will make working with this software a breeze. All you have to do now is click "connect" when you're ready to mirror your PC's display and start utilizing this software.
Features
It enables users to mirror Android 5.0 or above smartphones to other devices, such as iOS devices, computers, televisions, and Android phones.
This program contains an integrated whiteboard that it can use to annotate and present.
5. Jump Desktop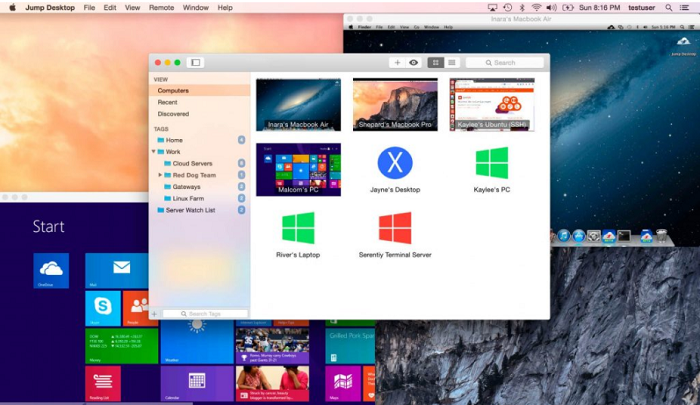 Although this software is new to the market, several media outlets and users think it is superior to the competition. The technique for connecting two devices is standard: you must first install Jump Desktop on your computer and then connect the two devices. When you link them, the app will provide you with step-by-step directions on how to do so.
Features
It always connects, no matter where you are.
Unless your public network connection is highly sluggish, there will be no delays in typing, freezing, or hanging up.
The software automatically adapts itself to the screen.
6. Reflector 4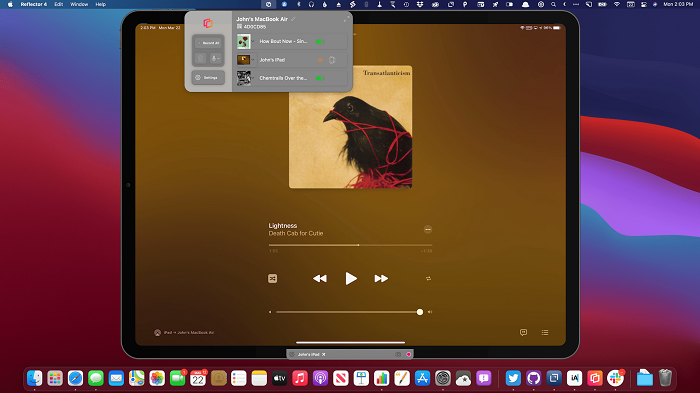 Reflector 4 receives connections from your devices' native Google Cast, Miracast, and AirPlay protocols, allowing you to mirror your screen and stream without the need for any extra software or hardware.
Features
Screen mirroring across multiple devices
Allow users to personalize recordings.
Reflector connects wirelessly to the gadgets you use daily.
7. Google Home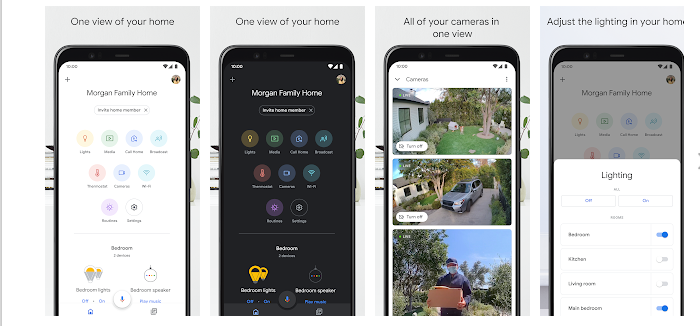 Another mirroring software that allows you to manage your Chromecast from your smartphone is Google Home. It's simple and free software for Android and iOS users alike. With this software and a Chromecast, you can cast your screen directly from your device to your TV. You may also access available music and quickly play, stop, and adjust the level. Along with music, this software gives you access to video, which you can effortlessly stream.
Features
It can control, organize, and manage compatible lighting, cameras, TVs, and other devices from a single location.
It functions as a remote control for hundreds of smart gadgets.
It provides shortcuts for the tasks you frequently perform, such as playing music or lowering the lights before starting a movie.
8. Mirroring Assist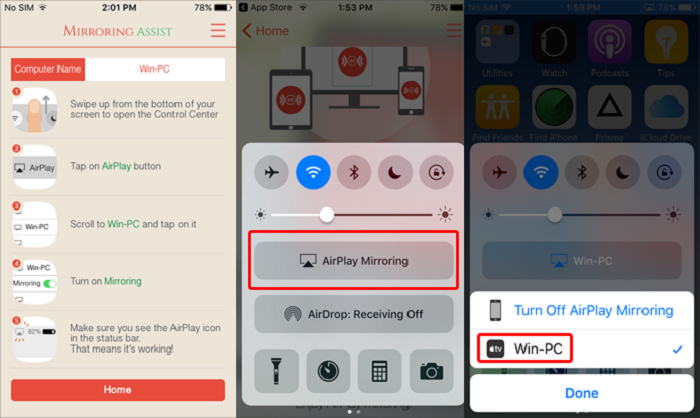 Mirroring Assist is one of the greatest screen mirroring tools, allowing you to use a Mirroring ID or QR code to access Mirroring360 software from your smartphone. To use Mirroring360 to share your screen, all you have to do is download the program on both your phone and your computer.
Features
It lets you effortlessly record your PC, laptop, or mobile screen and has a robust sharing feature that allows you to share your screen with up to 40 people at once.
You can effortlessly access all your applications, movies, videos, and other things from your phone to a large computer screen.
You can easily access your programs, movies, videos, and other content from your phone to a huge computer screen.
9. VNC Viewer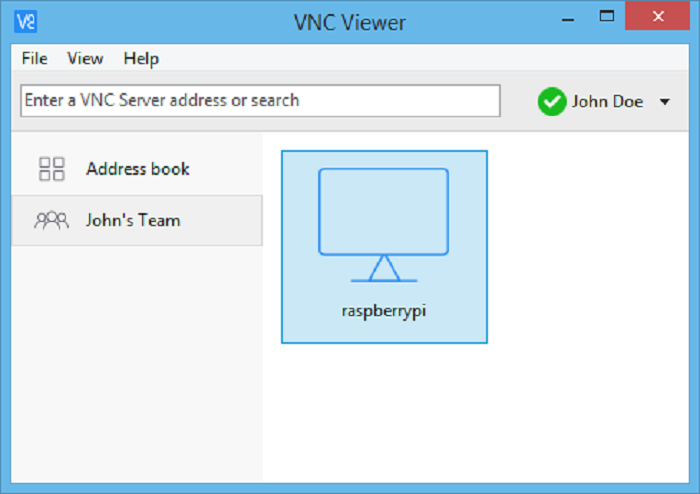 VNC viewer is a password-protected screen-mirroring tool for Android and iOS that allows you to remotely access your Mac, Windows, or Linux computer from anywhere at any time.
Features
You may use your smartphone to operate your PC device.
One of the finest features of this program is that it offers end-to-end encryption.
10. Castio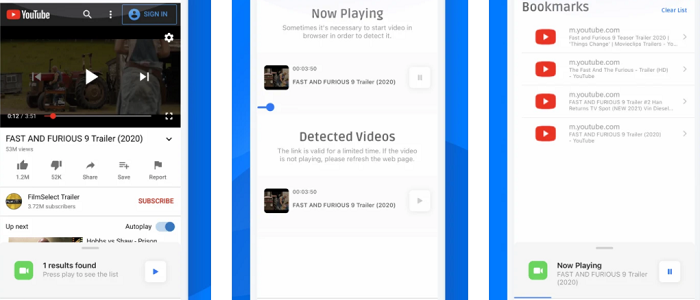 It is a great app to use if you're seeking a way to stream videos to your TV screen. It is incredibly popular in both markets and has received mostly excellent user feedback. Castio is also ideal for individuals who like a basic UI with no extra frills - there are only the things that are truly needed for a successful screen mirroring app here.
Features
It can change the interface's language.
You get playback control.
Conclusion
To summarize the discussion, we have listed the best free screen mirroring apps of 2022. Each app has its own unique features that make them preferable among millions of users. You can download the app that best meets your requirements and have fun mirroring your devices to play games, watch movies and attend meetings.
No more content