The snipping tool is a commonly used screenshot utility. It is an essential part of Windows Vista. It offers a version that facilitates taking screenshots in a log of ways. You can easily take rectangular area screenshots as determined by the user, a typical full-screen shot, and a user-defined free-form area.
The shots are regarded as snips, and the editing can be done with the help of an in-built editor, which provides basic editing and annotated features. It is saved in any favorite type of image format.
Go through this article to learn about the top 8 snipping tool Chromebook. If you are looking forward to capturing a small portion of the entire screen on the Chromebook, then the best tools to use are described in this article.
Top 8 Snipping Tools for Chromebook
1. LightShot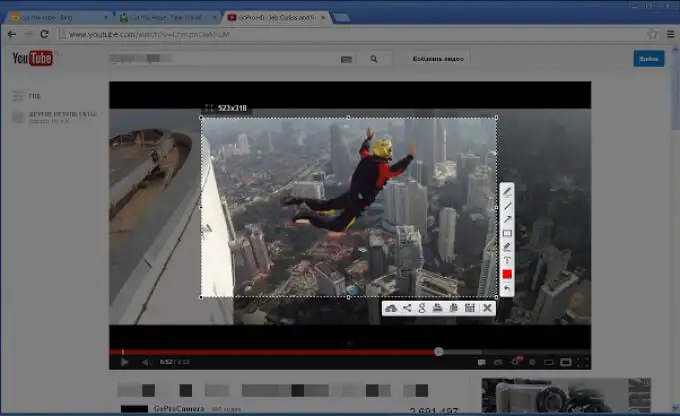 Pros:
Lightweight and straightforward to use
Steady screen capture
Offers a wide range of editing options
Option to save directly to the social media or cloud
Cons:
Unable to capture modes
Doesn't offer an in-built advanced image editor
Editor's suggestion:
The light shot is one of the popular snipping tools Chromebook, which is developed by the skillbrains. It's an excellent tool equipped with a user-friendly interface used to capture screenshots on the Mac, Windows systems, and Linux. It's very lightweight and consists of a wide range of functions to help print your desktop without forcing you to use an individual UI. Thus, it's recommended to use this product.
2. FireShot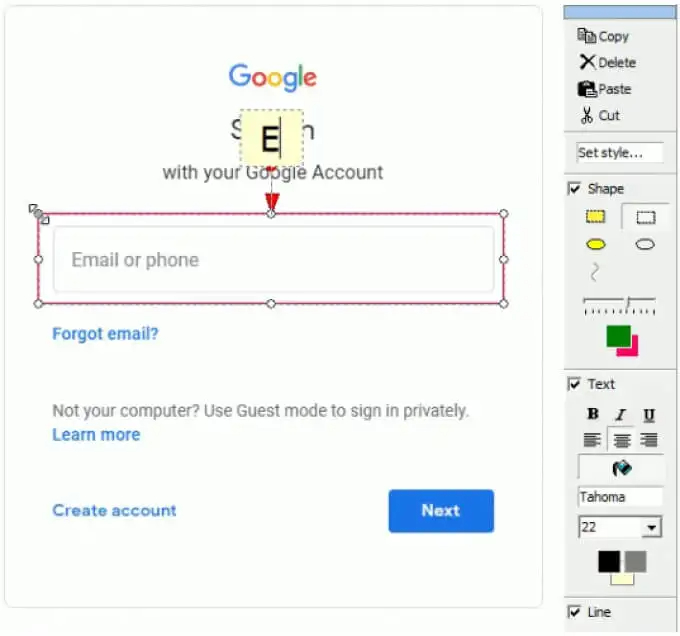 Pros:
Delivers quick access
Merge cloud systems as well as storage into one workplace
Integration of those objects that might appear unacceptable
Eliminates spyware or ads
Cons:
Add ons demand the ability to make changes on user visits or webpages, leading to erroneous accidents of breaching the data, track browsing, and password capturing.
Demands consistent updates, which might seem hectic
Editor's suggestion:
Fireshot is a useful software primarily used for capturing images from the monitor. The intuitive and simple user interface makes the job more convenient and easier with the software and escalates the overall process. Moreover, the product also adds one small button behind your web address bar to capture a screenshot of your entire site or the selected area. Compatible only with the Firefox browser as well as the Windows operating system.
3. ShareX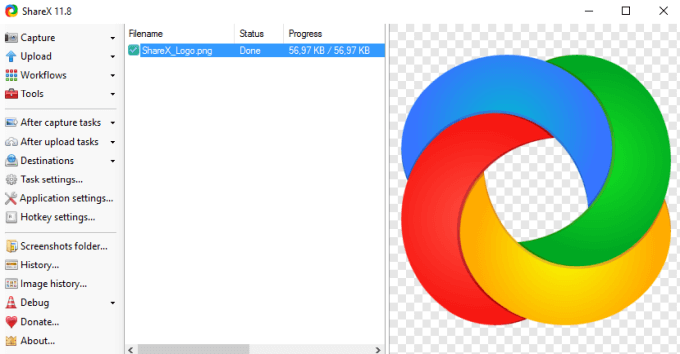 Pros:
Can customize screenshots easily
Easy to navigate interface offering different significant and valuable features
Customize the shortcut key for binding the command and uploading the file to the host mentioned.
The auto-upload option allows users to upload videos, screenshots, and GIFs to the server to enable quick sharing.
Cons:
Not accessible for Mac users
The shared links of the uploaded images night expire over the time
Editor's suggestion:
If you are looking for a free snipping tool Chromebook, you might have come across ShareX. It is an open and free source screen capturing tool that enables file sharing and improves productivity by allowing charging of any part of the computer screen like a screenshot or video, which further might be shared on different platforms.
4. Flamory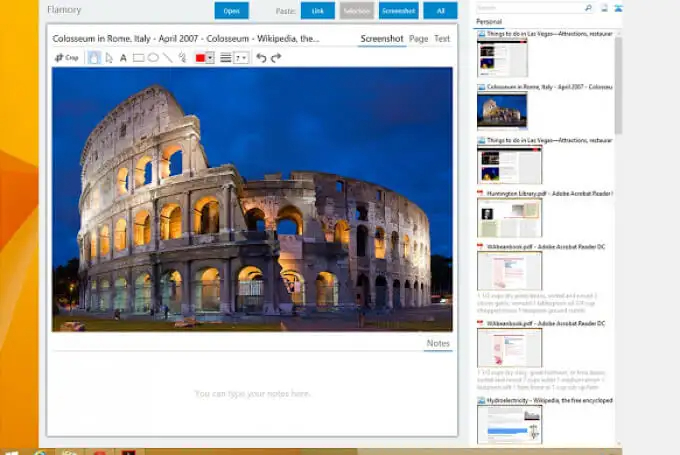 Pros:
The Flamory is well designed
Highly compatible with different kinds of devices
Provides excellent and helpful support
You can opt for the free version or take a premium to enjoy advanced features.
Cons:
Less reliable in comparison to other software
Doesn't offer a user-friendly interface
Editor's suggestion:
Flamory is a widely used bookmarking application that lets you save a copy of each file and a web page visible on the user's screen so you can easily find it later. It can store or remember any information you see on the web. You need to create snapshots of the desktop apps, web pages, and files and allow Flamory to keep track of the history in snapshots.
5. Gyazo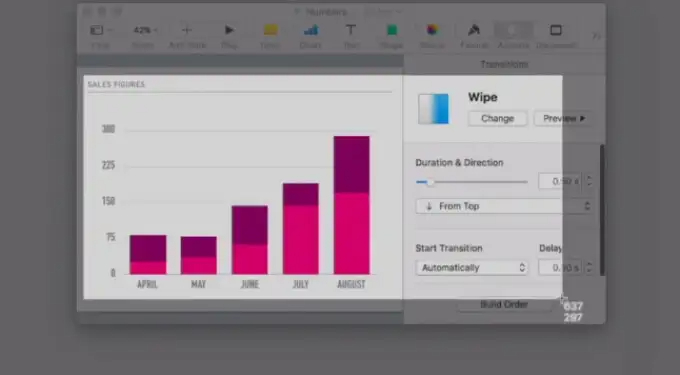 Pros:
Adding the links of screenshots to the clipboard automatically
Facilitates steady sharing and capturing
Helps in creating GIFs while capturing videos
You can upload and capture with the help of your smartphone
Cons:
You don't have image editing options with the free version
The browser extension reviews show bugs in performance
Editor's suggestion:
Overall, Gyazo offers a list of impressive features. The browser and software extensions are simple and maintain the privacy of the screenshots. The disadvantages of the software are primarily associated with the free Gyazo plan. During the development of the beta stage, you might encounter minor errors. The ratings of Gyzo are far above average.
6. Monosnap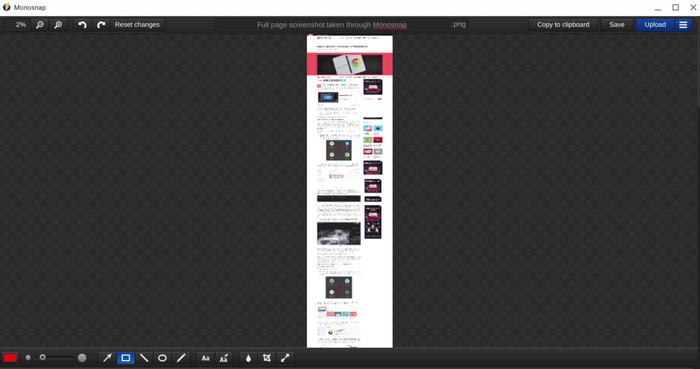 Pros:
Convenient to create higher-quality GIFs
You can save and upload just by simple drag and drop
Gives tools to make annotations on-screen recording and screenshots
User-friendly interface
Cons:
Doesn't offer a dedicated menu for various screenshot options
The rich features might be tricky to use at first by users
Editor's suggestion:
Monosnap lets you capture high-quality pixel screenshots using hotkeys, recording GIFs or videos, highlighting details, and hiding your sensitive data through the blur tool. Easy uploading of the files to the cloud to export the existing workflow used by the team. Tools are helpful for many domains like education, IT teams, customer support, and reporting bugs.
7. Nimbus Screenshot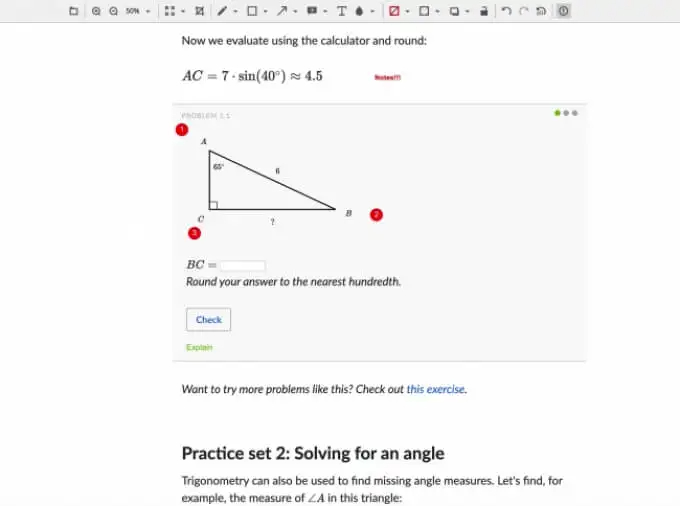 Pros:
Gives access to five kinds of screenshots: visible portion of the page, blank shot, selected area, the entire page, and the entire screen
Interactive user interface
Activation of the keyboard shortcuts on the interface
You can access the software on Chrome, Opera explorer, and Firefox.
Cons:
Only Chrome users can access the screen recording feature
While recording videos, it might crash at any time leading to massive data loss
Editor's suggestion:
Nimbus screenshot offers limited editing and text tools in terms of font and size, but it quickly helps draw comments on screenshots. The edit feature on a pixel often creates issues, and the process becomes time-consuming.
8. Awesome screenshot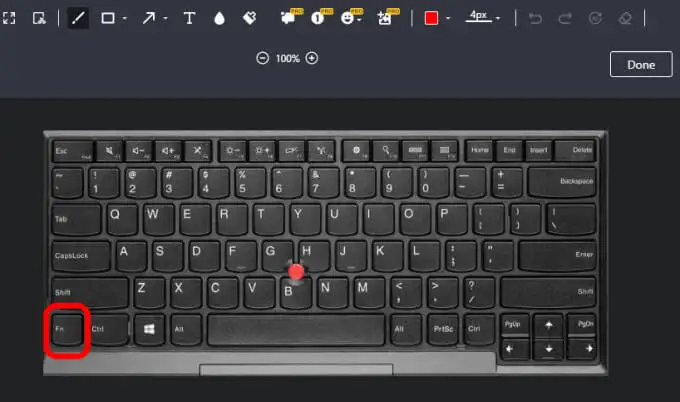 Pros:
Flexible editing features such as blur as well as various annotation tools
Impressive 4K video record feature
Converting videos easily into MP4 format
Unlimited length recording
Cons:
Customer service is not good
The video feature doesn't offer annotation options in comparison to the screenshot option
Editor's suggestion:
Equipped with an interactive user interface with different features to edit screen recording before saving your file. You can easily add circles, texts, rectangles, arrows, etc., and easily share on social media handles. Quite hard to capture items in the dropdown box. So you might consider other software etc.
FAQ
1. How can I take screenshots with any snipping tool on a Chromebook?
A: Take screenshots to enter Ctrl + Alt + Show windows for your snipping tool on the Chromebook.
2. Does Chromebook have an inbuilt snipping tool?
A: Yes, Chromebook has an in-built snipping tool. Just enter Shift + Ctrl + Show Windows to access it.
3. How do I use the snipping tool Chromebook extension?
A: Click Ctrl + Alt + Show Windows to operate the snipping tool Chromebook extension.
Conclusion
Taking screenshots might be pretty tricky on a Chromebook compared to a Mac or Windows computer. However, the process is smooth irrespective you are using a standard method or snipping tool Chromebook. This article will introduce the top 8 snipping tools for Chromebook along with their advantages & disadvantages. The editor's review is also given here so that you can make the best choice per your requirements.
No more content