Engagement and making connections are important considerations for companies and regular users alike. Currently, with social networking apps like Instagram, you can expect these benefits.  With around 1.074 billion active users and counting, you would get a high reach potential through this. Businesses especially can showcase their brand and services better to a broader audience and develop a following.
Organically growing your follower count would take a long time, through the type of content you post, like videos. Use apps like Minitool MovieMaker to make attractive videos.
Here, the best app for Instagram followers would increase your count faster. In this post, we cover the best options available.
Top 12 Best Free Instagram Followers Apps for iPhone and Android
Many apps are currently available, claiming to be the best app for Instagram followers. We went through many of the options available and compiled the top 12 software options we found. Read ahead to learn more details about each.
| | |
| --- | --- |
| Name of Software | Compatibility  |
| 1. CrowdFire | iOS, Android |
| 2. Kenji | iOS, Android |
| 3. GetInsita | iOS, Android |
| 4. Turbo Followers for Instagram | iOS, Android |
| 5. InstaBox- Magic Booster | iOS |
| 6. Followers Gallery | iOS, Android |
| 7. Social Sensei | iOS, Android |
| 8. InsEnGage | iOS, Android |
| 9 Followers and Unfollowers | iOS, Android |
| 10. Organic Instagram Followers | iOS, Android |
| 11. FollowMeter | iOS, Android |
| 12. Insights+ IG Follower Reports | iOS |
1. CrowdFire
Crowdfire is one of the best options for social media management, with its diverse feature database. Users can easily find and schedule different types of context through this app and manage all of their social media accounts in one area. The software automatically curates users' timelines with images and articles that they find engaging.
 This app can launch and update your content from personalized sites and blogs and even pre-schedule the publication for automatic release. Furthermore, you can utilize the Chrome extension for article sharing through this app.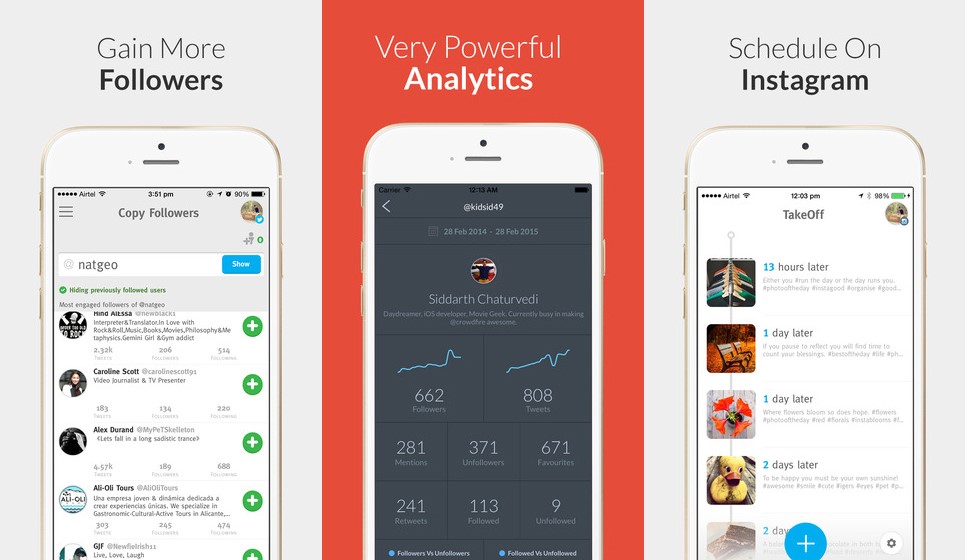 Compatibility: iOS, Android
Pros:
Image search and suggestions as per customer preferences
Compatible with different social media platforms
Automatically scheduled posting
Cons:
Suitable for Android 4.2 and higher versions only
Ads come up during the usage
2. KENJI
Another best app for Instagram followers that you must try out is KENJI, an AI-powered Instagram bot. Using this software, users can highly increase their engagement, likes, and follower count. After installing and activating this software, people can expect and get high-quality following and unfollowing results.
This automation tool is an innovative and intuitive solution for boosting Instagram account visibility. Choose and carry out targeted actions to gain more engagement, do live reaction posts, and conduct Insta story broadcasts. The KENJI bot would manage the account's conditions.
Compatibility: iOS, Android
Pros:
Simple set-up process
Safe automation functions
TensorFlow machine learning technology for targeted performance
Cons:
No free trial is available
Must download the software and install it to access
3. GetInsita
GetInsita is another best app for Instagram Followers available online. Using this software, you can increase your Instagram engagement and follower count, gaining unlimited free likes and followers.
This application's user interface is straightforward and is suitable even for people who are new to using these applications. Expect instant and fast delivery of Insta followers after logging into the software, within at least 24 hours.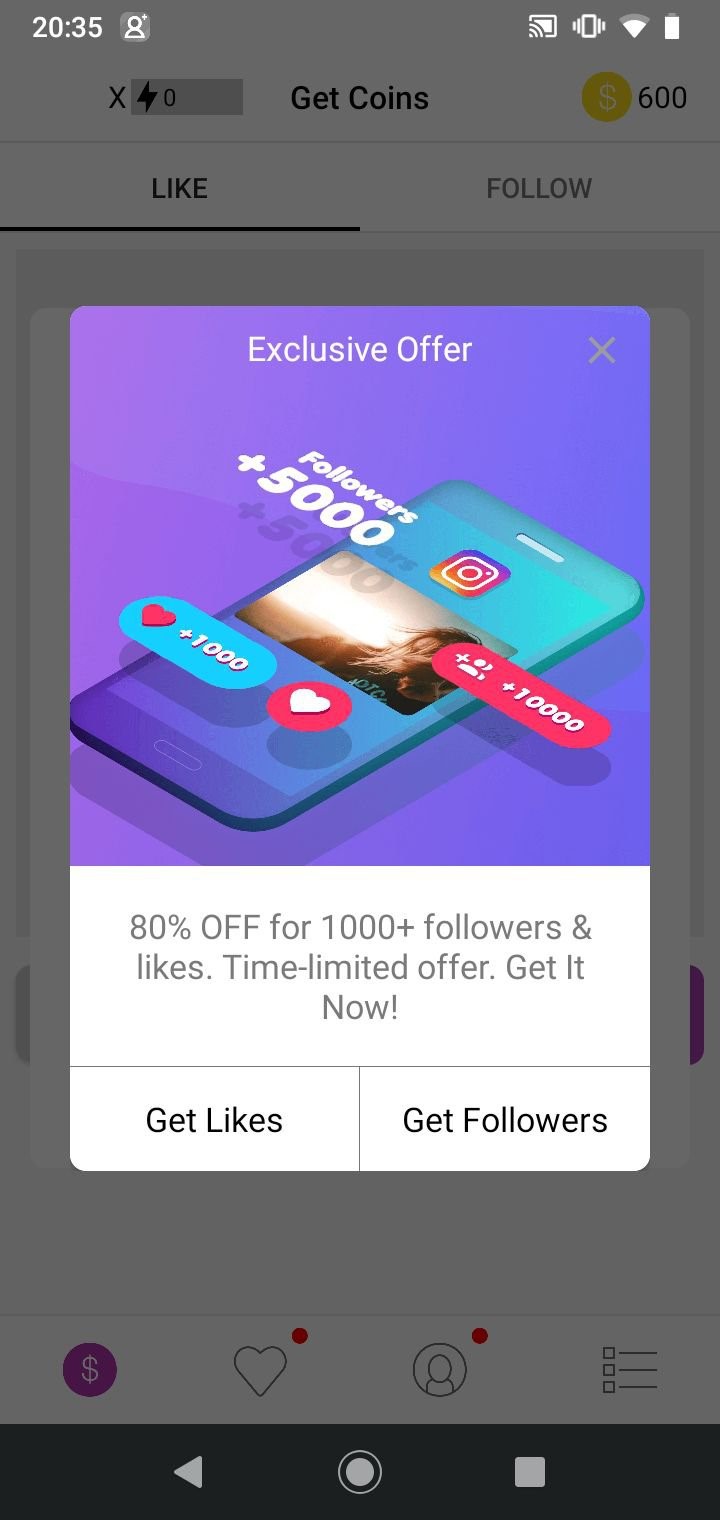 Compatibility: iOS, Android
Pros:
You would get real-time followers, not bots 
Organic and automatic process of operation
No need to go through a lengthy verification process
Cons:
Private profiles cannot use this app efficiently
Limited regional options
4. Turbo Followers for Instagram
When you consider the best apps for gaining extra Instagram followers in real-time, take the help of the Turbo Followers for Instagram app. Users get more followers from among the active Instagram members in an instant.
After you download and use this tool, you can look through and follow interesting personalities online. Similarly, other genuine app users easily find your app in their timeline and follow you after seeing your content. Expect faster and more likes on your videos and images.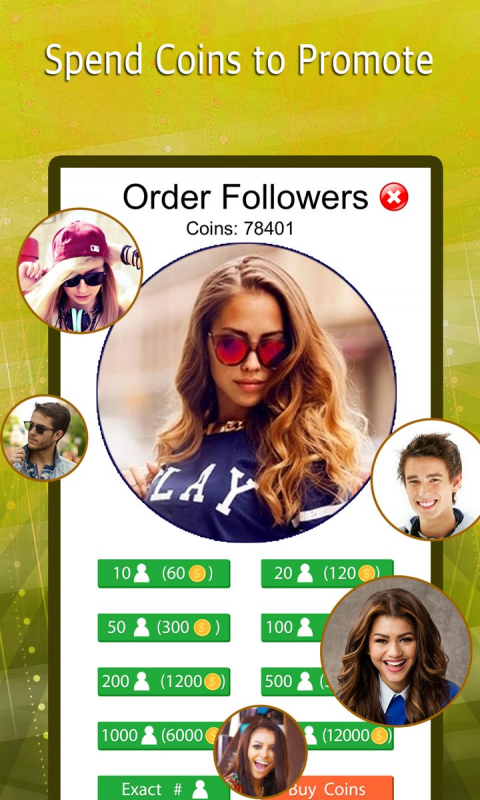 Compatibility: iOS, Android
Pros:
Easy to use interface and simple to set-up
Multi-platform compatibility
Completely self-serve system 
Cons:
Only for Instagram
Some features cost money
5. InstaBox-Magic Booster
InstaBox-Magic Booster is one of the most noteworthy free apps for gaining extra Instagram followers quickly. This application is effortless to operate and assures real likes and followers. Many types of features are available under this application that many users find extremely helpful for customers.
These include line breakers, sticker makers, and widespread systems that one can use to create engagement pictures or video edits. While the app is free, you can expect a Pro version with more advanced features.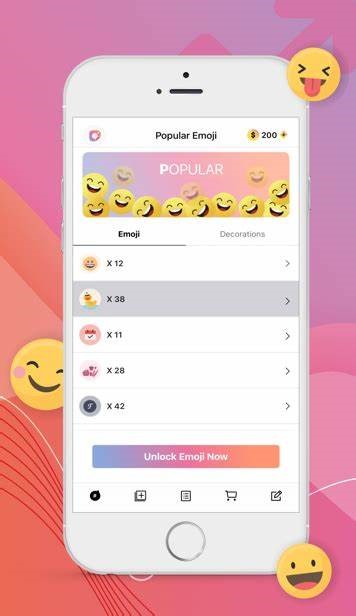 Compatibility: iOS
Pros:
Mobile-intuitive interface
Targeted audience boost for Instagram followers
Genuine followers and likes instead of bots
Cons:
Only available for iOS users
Features in the Pro version can cost a higher amount
6. Followers Gallery
Followers Gallery is another top name you should consider while looking for the best app for Instagram followers. This is available free and allows users to engage inside a community with each other, ensuring extra likes and followers.
The security feature of this app is high-level and safeguards user privacy and information carefully. Users can log into their account with their username alone and do not have to worry about excess registration complications. You can use coins to win more likes and followers after engaging in different tasks.
Compatibility: iOS, Android
Pros:
Users can work at least 5 Instagram accounts using this
Genuine active followers only
Smooth and clean interface
Cons:
The gain of followers/likes; this is slightly dependent on the activities users engage in (paid system)
Users must have a public Instagram account
7. Social Sensei
Among the different apps available for genuine Instagram follower growth, Social Sensei is a robust system for social media boost. Users can access their accounts despite no password protection and still expect high-quality protection.
One can collaborate with Instagram influencers or A-List celebrities through the platform for account promotion and gain followers organically. With the help of this app, you can gain a considerable level of social media exposure, gaining around a thousand followers monthly.

Compatibility: iOS, Android
Pros:
Location-based follower count growth
The software takes care of most of the work and completes automated tasks
Account safety is a priority
Cons:
Not an automated Instagram follow/follower counting app
Complex for some users
8. InsEnGame
InsEnGage is another suitable for efficiently managing your Instagram follower count and increasing engagement. You can use the platform to get more real followers quickly and without cost.
The app itself comes with many features, such as scheduled posts. Here, users can choose the correct timeline for the posts they launch, adding specific hashtags. Moreover, you can use the integrated hashtag generator here to track trending tags and engage the right audience with them.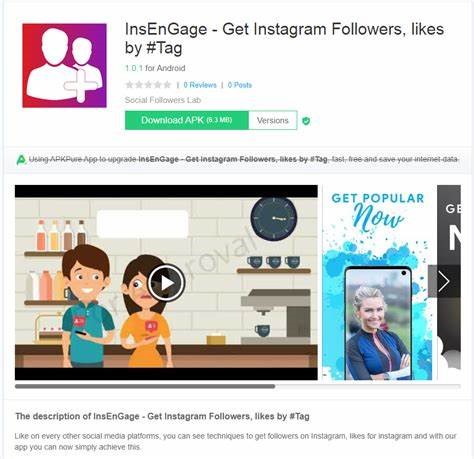 Compatibility: Android
Pros:
Increase Instagram follower count in real-time
Adapts easily with different devices without issues
Schedule the Instagram posts
Cons:
Only compatible with Android 4.1 and higher
Limited features under the free version
9. Followers and Unfollowers
Followers and Unfollowers is one of the most notable applications available for users to organically increase their follower count on Instagram. You can work with the app to follow different new followers and remove non-engaging followers directly.
The app interface of this app is simple and easy to navigate. You would get relevant and high-value insights about your follower list and account with the curated followers/unfollowers data. Then, use features like mutual follower reviews, Don't Follow Me Back, Recent Unfollowers, I Follow, and others.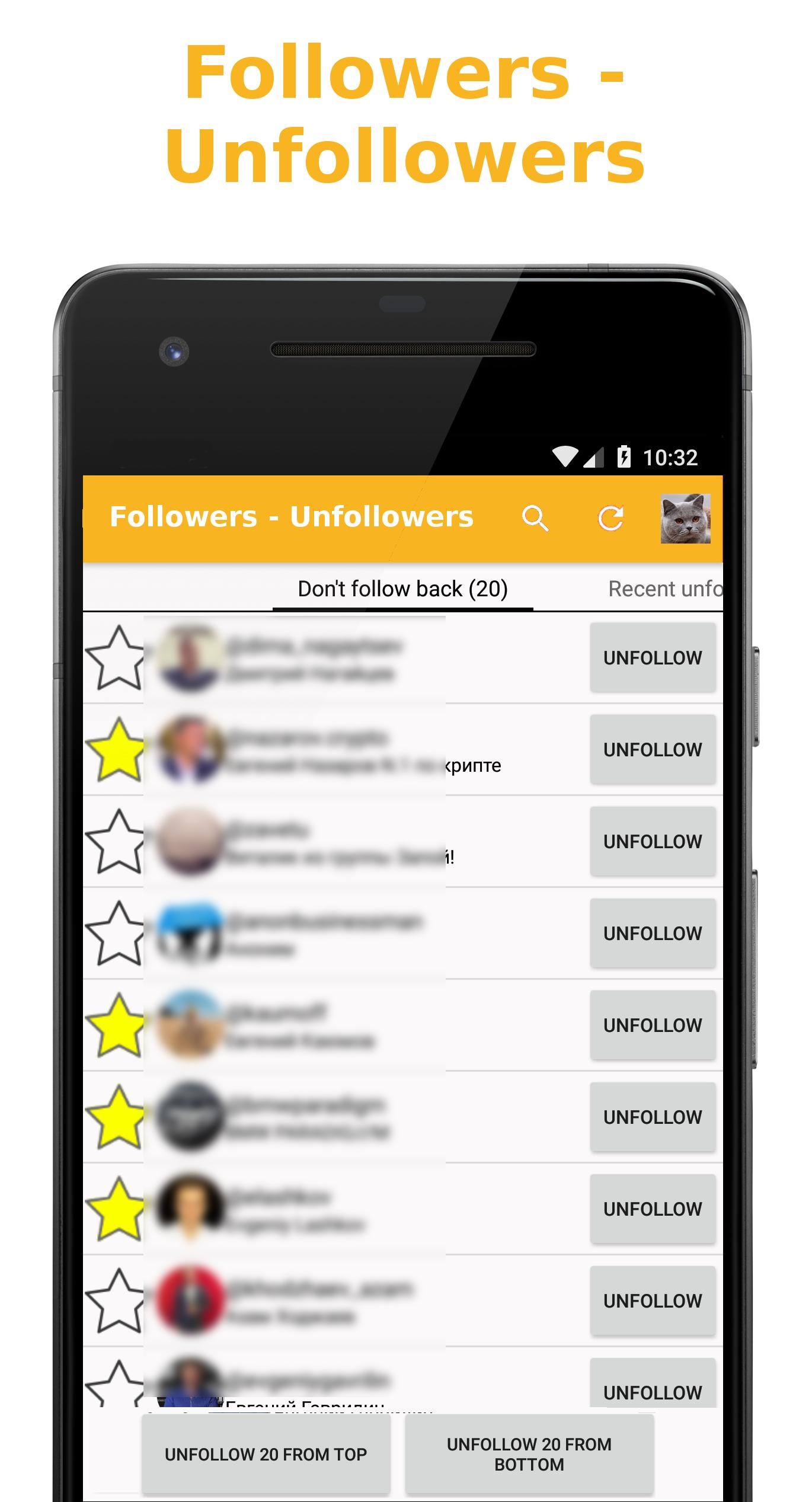 Compatibility: Android
Pros:
Works well with Android 4.0 devices
Track the number of unfollowers and followers
Unfollow multiple people in one click, up to 50 members
Cons:
Not available for iOS users
Many of the items under this app have specific costs
10. Organic Instagram Followers
Organic Instagram Followers is another of the best apps available to increase your follower count on Instagram that is 100 percent, genuine active users. This was developed by Growthsito and allowed users to get organic followers with the same interest as the primary users. You can target and gain the right niche users while operating this application.
Moreover, you can directly engage with your target consumers and increase your brand's interest through this app. Expect growth in your social media reach at all times and increase your revenue rate when more active Instagram followers engage with your account.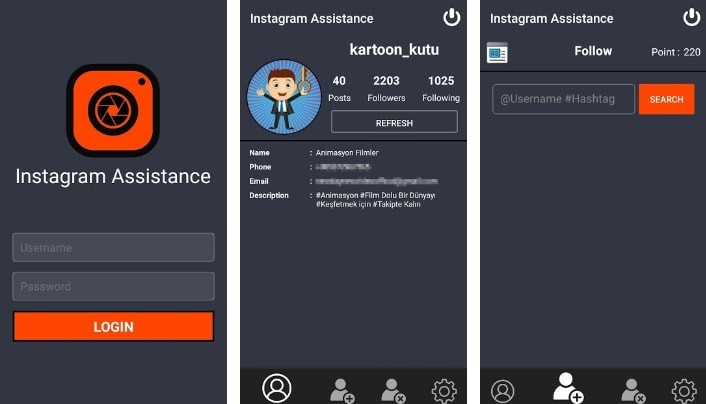 Compatibility: iOS, Android
Pros:
Automatic follower growth guarantee within the same niche
Real audience as followers; no bots
Manage your unfollowing list
Cons:
Not entirely free for the advanced features
Not the simplest usability for some users
11. FollowMeter
FollowMeter is a suitable app that users can operate efficiently to handle the engagement rates of your social media account. The interface is simple to use, and you can gain insight into many essential points.
Through this app, get the list of your total likes on the content you post and the number of comments each post generates. Also, you would learn about the total number of Instagram users who followers or unfollowed your account and the average comment-like ratio.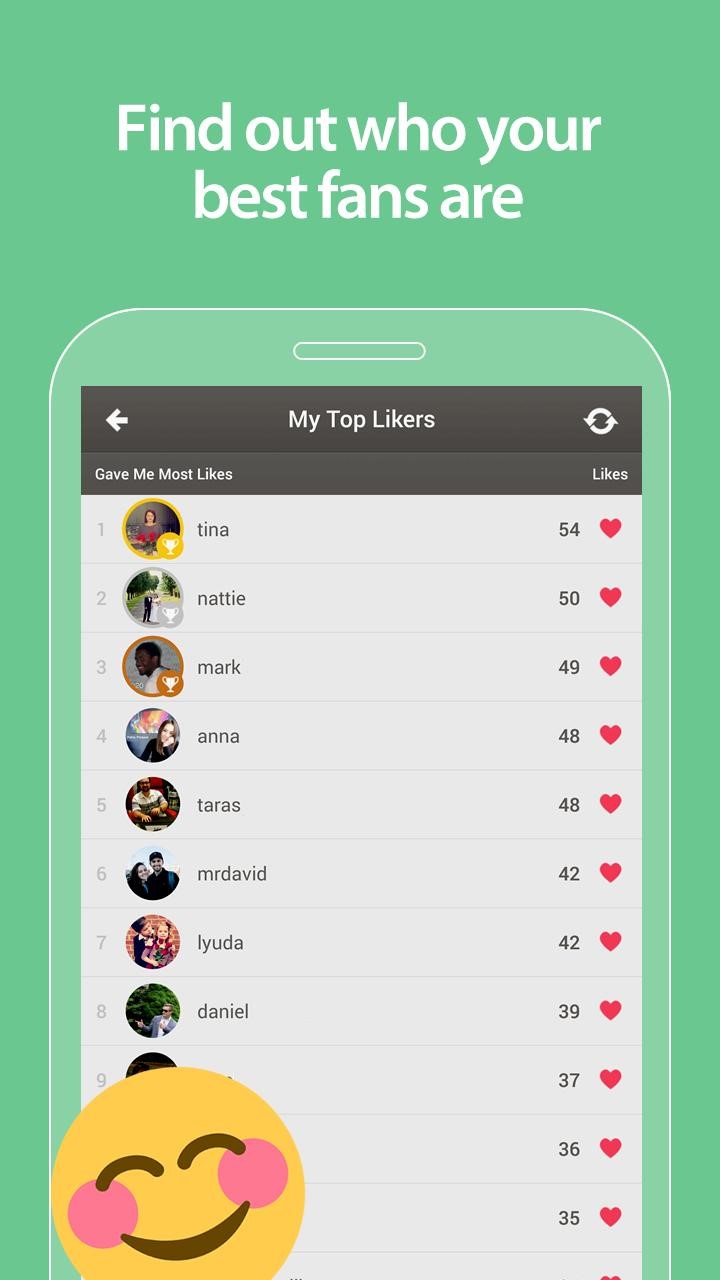 Compatibility: iOS, Android
Pros:
Check which users have blocked your Instagram account
Track the followers who see your stories most
Specialized activity meter available to review account engagement
Cons:
Different charges for app features
Not highly rates in review pages
12. Insights+ IG Follower Reports
Lastly, Insights+ IG Follower Reports is another notable app that you can use to increase your follower reach and count instantly. This comes with comprehensive features that all users can find easy to use. The analytics quality of the app is very accurate and would give you the right insights on your account condition and activities.
You can get detailed information about different points, like the number of new followers, unfollowed users who are not following back, and more. Also, you would get insight into your comments and likes.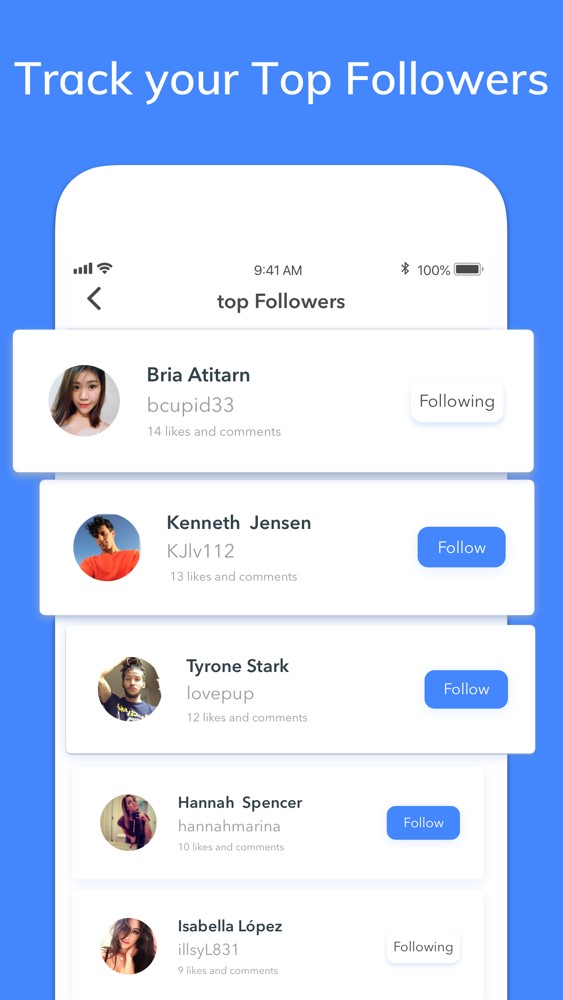 Compatibility: iOS
Pros:
Unfollow different followers directly from the app
Get all numbers on your screen while using the free version
You can track all ghost accounts that opened your page
Cons:
Not available for Android users
Best features available under the Pro version
What is the Best App for You?
Overall, all of these apps are suitable for you if you want to increase your follower count on Instagram. Check information about the followers, increase your total count, and engage with more audiences easily using these third-party apps.
KENJI and Crowdfire are high-quality solutions for easy follower management and account boost. However, you should choose one that suits your requirements best through all options.
We would suggest you download and use the Systweak Insta Locker app as well. This controls users' access to your account and keeps your password and account protected.
Need more such informative guides? Please go through our other posts as well.
No more content