While capturing screenshots has been made extremely simple and easy today, the experience can equally be a nightmare if your Windows doesn't support the screenshot tool you have been using before. That's where the best screenshot tools for Windows and Mac come into play.
To meet the demands, such tools are designed to allow users to customize screen sizes, formats, and other settings to capture screenshots professionally. The best part is that most of them are free and offer high-end compatibility with your device, so you can dump those keyword shortcuts that take decades to capture screenshots. 
If you're looking for the best free screenshot apps for PC that make capturing screenshots easy and quick, this article is for you. 
For your ease, we did our homework of compiling the 5 best free screenshot apps for PC ([Windows and Mac] to help you capture screenshots fast and easily.
Top 5 Best Free Screenshot Apps for PC
1. EaseUS REC Expert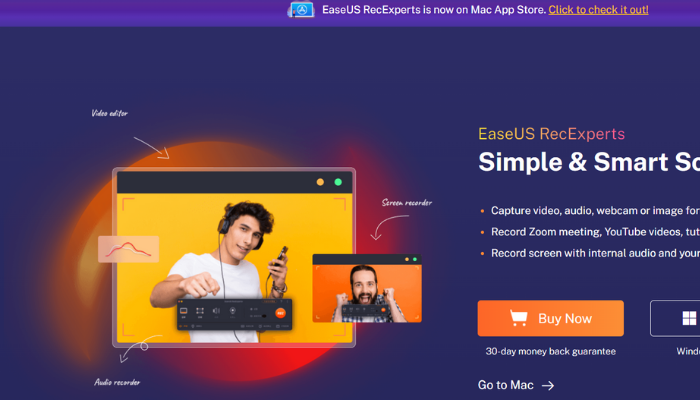 The first yet one of the most advanced options we have on the list is EaseUS Rec Experts' simple and smart screen recorder. 
From capturing videos and audio to using a webcam for images, the screenshot recorder is integrated with high-end technology to capture single or multiple screens at once.
Whether you've to capture screenshots during live zoom meetings or moments from your live streaming, the screen recorder is a must for capturing screenshots automatically.  
Thanks to its user-friendly interface, you can browse through a multitude of features to capture, edit and use high-quality screenshot images from the browser, software, and windows.
Adding to that, this free screenshot tool offers the option to start/stop so you can split recordings into multiple clips without lags.
Pros & Cons

Pros
Minimize timer for screen recording 
Auto start and stop recording 
Windows compatibility 
Saves video automatically 
Easy to install

Pros
No lags
Some of the advanced features are not free
Compatibility 
Another impressive feature of the EaseUS screen recorder tool is its unrivaled compatibility for windows 7, windows 8.1, windows 10, windows 11, Mac OS 10.13, and other latest versions.
Price: It starts $19.95/Monthly.
Compatibility: Windows and Mac
2. Skitch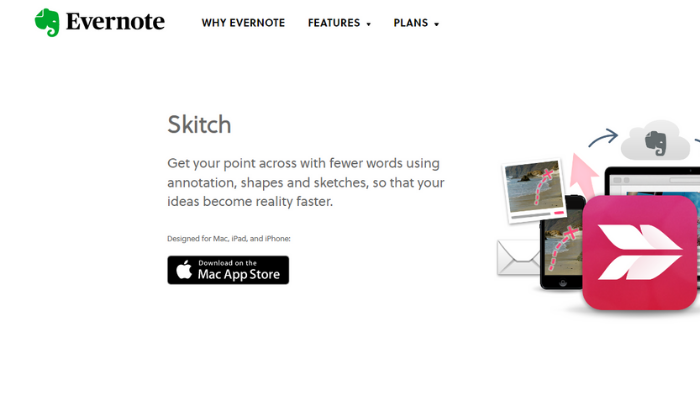 The other one on our list of the best free screenshot tools is from the one and only Evernote. If you're looking for a screenshot that lets you capture, edit and annotate your screenshots the way you want, Skitch is all you need.
From arrows, shapes, and texts to adding other interesting elements, you can personalize your screenshot in a bevy of different ways using its external image editor.
Not only this, but you can also save the screenshot in eight different formats PNG, JPEG, GIF to many others.
The camera mode feature helps you take selfies from the webcam, while the handy saving options allow you to save, edit and share your screenshots via different social media accounts like a breeze.
Pros & Cons

Pros
External image editor available
Webcam selfies
Multiple editing tools 
Easy sharing options 
Offers 8 download formats

Pros
You can't save screenshots to the local drive
Compatibility: 
As of now, Skitch is compatible with Mac, iPad, iPhone, Windows 7, 8 and 10, Android, and iOS, so you can skitch your screenshots, mark them up and share them instantly with others in just a few clicks.
3. ScreenRec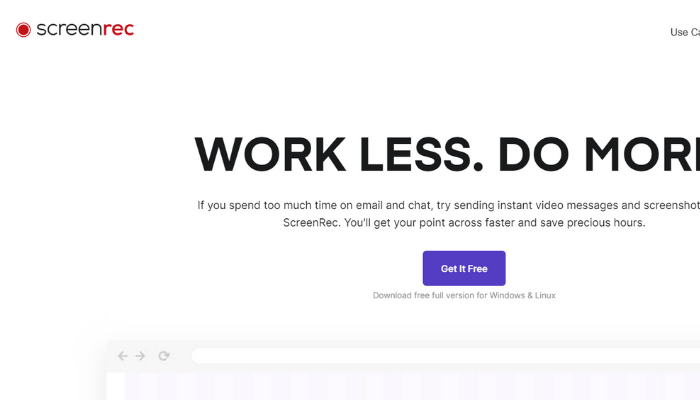 If you're looking for a lightweight PC screenshot tool that takes up the least space on your PC, ScreenRec is the ideal no-lag tool you need to make capturing screenshots a breeze.
Backed by high-end technology, ScreenRec is the finest PC screen recording tool to allow private sharing of images to your contacts.
The special video capture capabilities help you capture high-quality screen recordings, while the incredible editing options help you add and remove elements to make the screenshot look more appealing. Once you're done making the screenshot, get the link to share with anyone on the internet by a simple copy-paste.
Not only for professional purposes, but it also helps you capture video, software or desktop screen in GIF without any lags.
Pros & Cons

Pros
It doesn't contain watermark 
Save, click and share images in one click 
Allow real-time edits
Make different recording changes
All on one screen casting software

Pros
Lack of cloud storage capabilities
Compatibility
Not only on Android or iOS, but screen rec is also one of the best screenshot tools for windows 7, 8, 10 or Linux, compatible with a multitude of social media sites. This way, I can share screenshots and videos with others with ease.
4. Snag it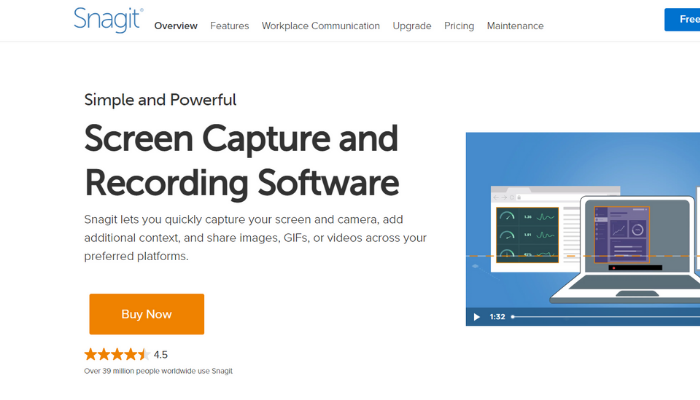 Are you looking for the best screenshot tool that gives advanced editing, saving and sharing facilities in one place for free?
Launched by Tech Smith, the tool allows you to zoom in or zoom out images, customize their size and add specific effects with handy features available.
Snag its open arms to users from around and is available in multiple languages from English, Japanese, Korean, and german to many others.
On top of all this, it also helps you capture full-page scrolling screenshots and capture windows at various vertical and horizontal angles to make them editable for the future.
The auto-stop and auto-split features help you schedule recordings automatically. At the same time, the forcible output settings allow you to save all the recorded footage in 10+ formats from Mp4, MOV, AVI, MP3, PNG and many others.
Pros & Cons

Pros
Images are editable 
Full page scrolling screenshot
Available in various languages 
Record screen videos and share them 
Customize size 
Add special effects

Pros
Compatibility 
From different versions of Windows to Mac operating systems, Snagit is compatible with myriad devices to ease and speed up the capturing of screenshots for you.
5. Snipping tool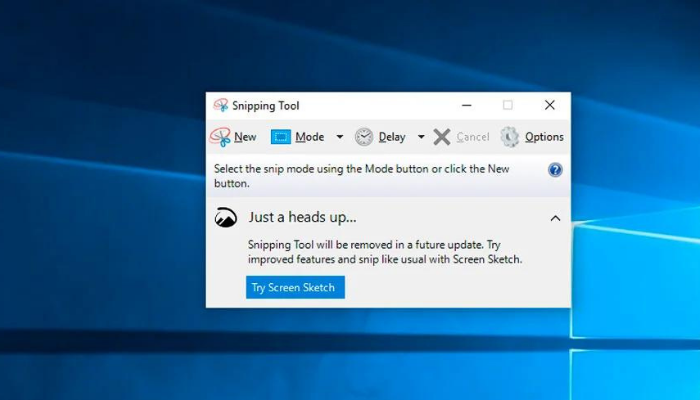 Although free yet simple, the snipping tool is one of the most widely used screenshot tools to capture screenshots in a single click.
 Not 10, 20 or 50, but this smart screenshot tool offers unlimited capturing, editing and sharing of screenshots with friends and family.
With an organized user interface, it lets you capture screenshots directly and copy them to the clipboard for future ease.
Whether you've to capture full screen or have a quick snap of any message, this Windows Snipping Tool is all you need to take your screenshot capturing game to the next level.
Pros & Cons

Pros
Easy to use
Simple navigation 
User-friendly interface 
Allows delayed screenshots with a timer 
Offers you a copy to the clipboard
Cut down on the online editor

Pros
Limited editing options 
It might slow down your PC performance
Compatibility
Known for high-end compatibility, the Snipping tool is compatible with Microsoft Windows of all versions, a lot of apps and many other devices. 
Conclusion
Long story short, the best free screenshot tool is simple to use, easy to navigate, and helps capture customized screenshots like a piece of cake.
With the suggestions mentioned above, we hope you find the best screenshot tool that meets your needs to capture high-quality screenshots without interrupting your PC performance.
Although every screenshot tool comes with its set of pros and cons, choose the one that has all the options you need. In most cases, the Windows snipping tool works pretty well for those who want to capture 4 different screenshots with ease. In contrast, EaseUS RecExperts is an excellent free screen recorder and packs a full set of features for users. Whether you're waiting in a queue or working in the office, you can record pictures, videos, screens, and other media with the special audio and video screen recorder available for free.
Price: It starts $19.95/Monthly.
Compatibility: Windows and Mac
No more content