SD cloning is necessary under a few circumstances. If your SD card runs out of space, you need to transfer the data to another card. Cloning helps you back up the old data and move them to the new card. Another issue corner you is that the existing SD card no longer serves the purpose, and you want to upgrade the card. In that case, cloning would help you back up the data before going for an upgrade. Despite any reason, the clone's purpose is to back up the data to prevent you from data loss.
Best SD Card Clone Software on Windows
Cloning an SD card is the process of making an exact replica of everything on a diverse device, which will substantially upgrade your SD card and surely keep your entire file in a safe zone. Since you can derive so much benefit from cloning, then how to do it exactly? Well, with the right disk cloning utility, it will be nothing but an effortless task.EaseUS Disk Copy Pro is an undisputed leader among multifarious cloning software in the market, which facilitates its users to complete cloning with simple clicks.
EaseUS Disk Copy Pro - Your fast and reliable cloning software:
EaseUS Disk Copy Pro is a safe and professional SD card cloning utility that distinguishes itself due to its credible and mighty features. It excels at making a full copy of the SD card and upgrading it to a larger one with ease.
Price: It starts $19.90/Monthly.
Compatibility: Windows
Features:
Sector level cloning
Create a WinPE bootable disk
One-click OS migrate
Support GPT disk
Resize partition when copying disks

EaseUS Disk Copy Pro Review – Best Disk Cloning Software You Can Use
Tutorial - How to clone an SD card
Here come detailed steps on how to clone an SD card with EaseUS Disk Copy Pro. But make sure that you have got all the bases covered first:
Install and activate EaseUS Disk Copy Pro on your computer.
Plugin the SD card into your computer with the system of Windows 11/10/8/7 and ensure it can be detected. Prepare a USB card reader to connect the SD card if the built-in memory card slots are not available on your device.
Back up whole data on the target SD card as the cloning operation will erase files saved on it and implement the same process on your source SD in case anything goes wrong. After all, data safety always comes first.
Last but not least, note that sufficient battery power remains for your Windows-based computer.
With that, you can set out to clone your SD card to a newer and bigger one.
Step 1. Download, install and run EaseUS Disk Copy on your PC.
Click "Disk Mode" and select the hard drive that you want to copy or clone. Click "Next" to continue.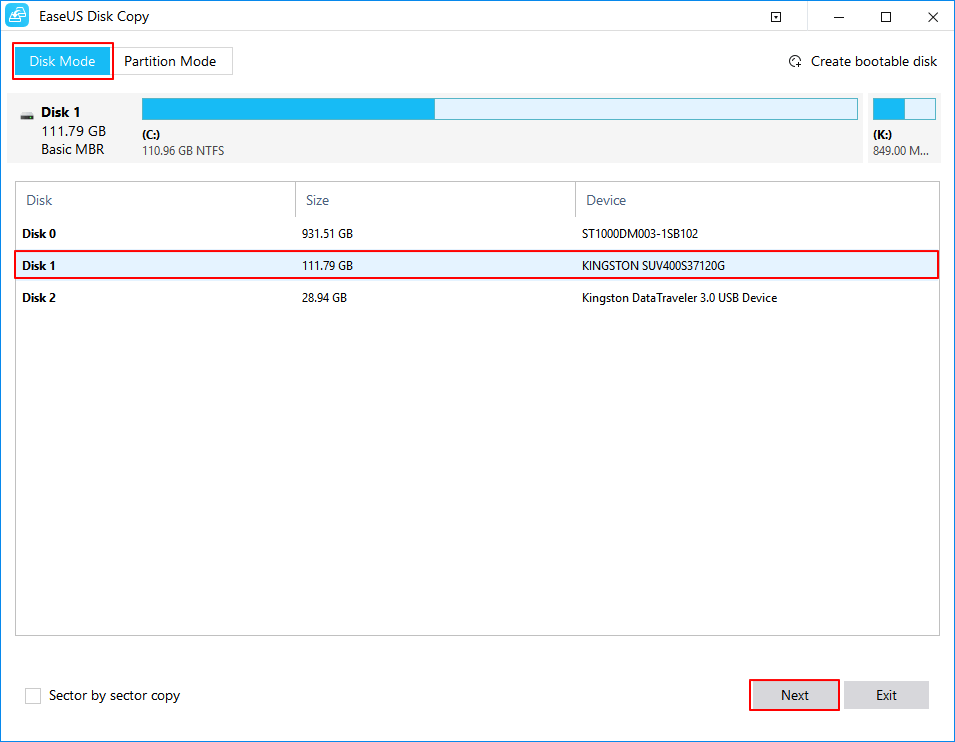 Step 2. Select the destination disk.
Note: The destination disk should be at least the same big or even larger than the source disk if you want to copy or clone the source hard disk.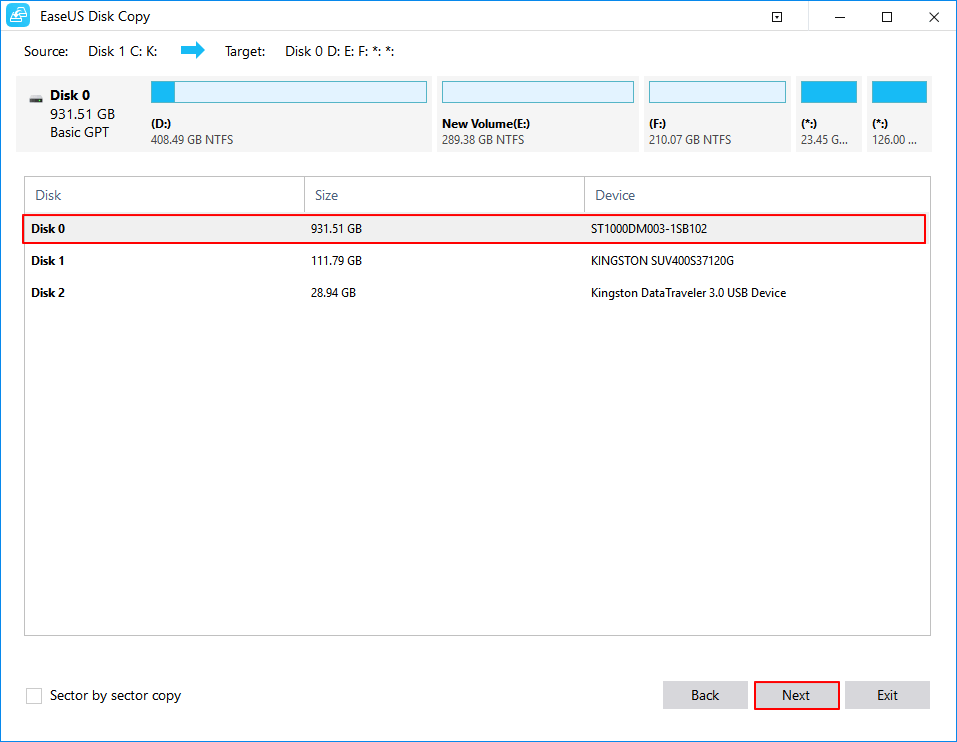 Step 3. Click "OK" to confirm if the program asks to erase data on the destination disk.
Step 4. Check and edit the disk layout.
If your destination disk is an SSD drive, do remember to Check the option if the target is SSD.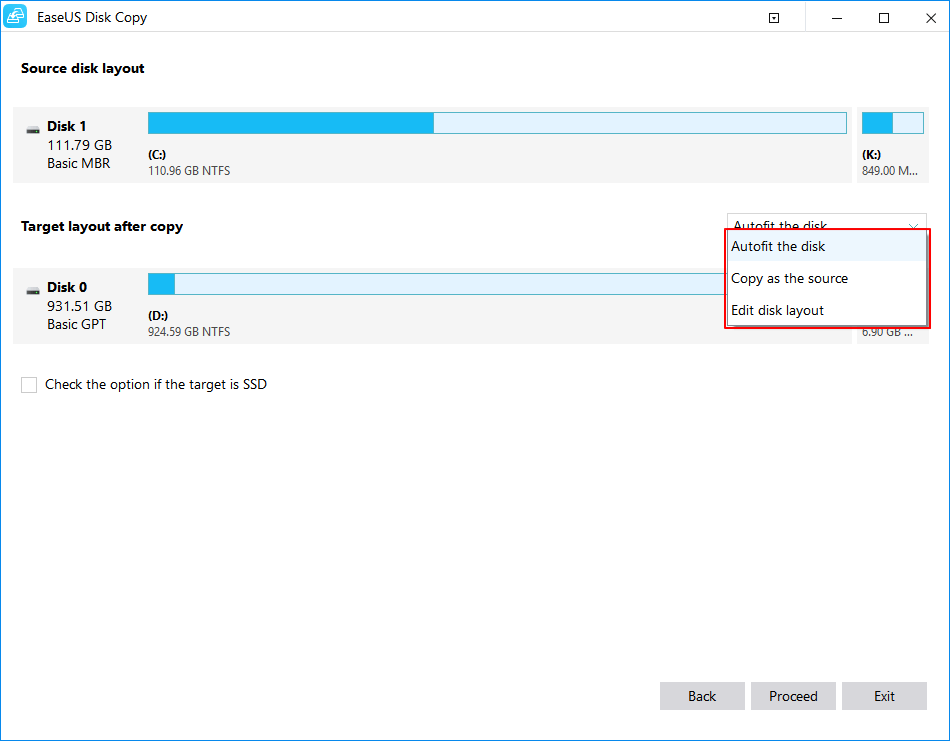 Step 5. Click "Proceed" to start the hard drive cloning process.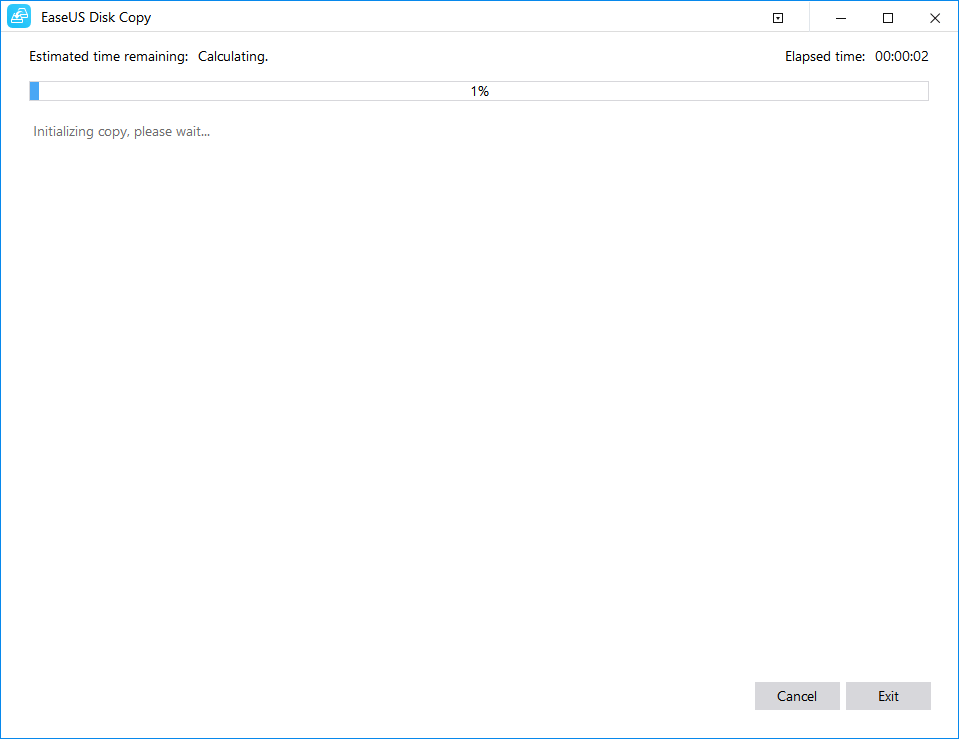 When done, the source SD card will be cloned to another data storage machine with faster and better performance.
Top 3 SD Card Clone Software on Mac
Clonezilla
Clonezilla is a Linux-based command tool that helps you to SD card clone software Mac and save the data through cloning. It's an open-source and partitioning tool for Mac. The software comes under Clonezilla Live, Clonezilla Lite Server, and Clonezilla SE. You can select any one based on your requirements. The software functions effectively to clone the SD card of your Mac. It works fast and completes the cloning task in the quickest time possible.
Pros
It supports an extensive range of file systems for the different operating system
Schedule disk cloning allows you to clone automatically
Its AES - 256 encryption provides your data security during data access, storage and transfer procedure
Cons
The UI is not clean
Not suitable for beginners
Price: Free
Platform: MacOS, Linux and Windows
Chronosync

Chronosync is an inclusive backup management software for Mac that enables synchronizing between computers, backup of complex data, disk cloning and system-bootables backup. Its easy-to-use and straightforward functionality encourage photographers, video editors, musicians, and various professions. The software safeguards your data, and if you feel you want to upgrade the SD of your Mac device, you can finish the cloning task at a faster speed.
Pros
It offers file and folder synchronization
It provides an auto-drive backup option
Its flexibility and control encourage beginners
Cons
It can't create bootable duplicates
It can't sync file ownership
Price: $49.99. The free trial version is available for 15 days
Platform: MacOS 10.12 or the latest
Get Backup Pro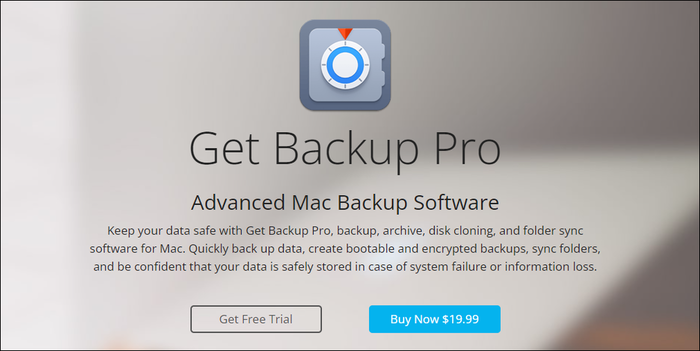 Get Backup Pro is an advanced disk cloning software that provides various backup options for Mac. Though Get Backup Pro is specialized in backup options, the software performs perfectly well even in folder synchronization, restoring to any computer etc. Cloning is also a way to create a backup of your SD card; the software can skillfully backup your personal data to prevent sudden loss.
Pros
It offers a complete Mac backup option
It's several encryption techniques help to secure the data during transfer
It supports disk cloning via bootable backup
Cons
The interface is not up to date
The cloning process is a bit confusing
Price: It costs $19.99
Platform: MacOS 10.10 Or the newer
The above-noted software for Mac is well-designed to serve you SD cloning at your table. Other than SD card cloning, you can avail of the other features and functionalities if you need them.
Final Words
As SD cards hold all your personal data like your personal and private images, favorite playlists, and many other memorable memories, the data needs more security. The SD card clone software Mac and Windows, on the other hand, provides you with high-end encrypted security.
They will protect your SD card for secure backup and transfer the data from one card to another. Some of the above-stated software provides encryption facilities during the data transfer process. EaseUS Disk Copy Pro is perfect for furnishing your requirement. EaseUS can better serve your purpose while responsively maintaining high security.
Price: It starts $19.90/Monthly.
Compatibility: Windows
No more content