You can view and manage a connected PC or laptop as if they were sitting right in front of it using PC Remote Control Apps. Professional activities involving teamwork, technical assistance, and presentations benefit from remote PC software applications.
There are circumstances when PC Remote Control Apps are required. For instance, many people were compelled to work from home due to the pandemic. This has included the requirement to remotely access computers, and most individuals will link their home computer to their business PC. You can connect an iPhone or Android mobile to a remote PC easily. This article will cover the top five affordable PC remote control apps available for download.
Top 5 PC Remote Control Apps Free Download
Here are the details of the five best available and professional PC Remote Control Apps you can use to achieve your PC remote control without any fuss.
2. Microsoft Remote Desktop Connection
1. ApowerMirror
ApowerMirror allows you to mirror four gadgets to a PC simultaneously. You can connect your iPhone or Android to a PC wirelessly and use a keyboard and mouse to control your Smartphone from a PC. You may also use this screen mirroring program to play video games on your PC without using emulators. You can easily demonstrate your godlike abilities and performance using the pre-set virtual keys. The user experience with ApowerMirror is excellent.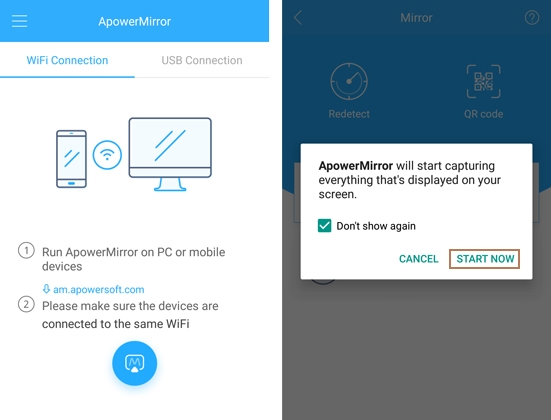 Pros
A fantastic app with superb widescreen capabilities that transform your PC into a mobile device.
There is a limited but free version available to sample before you pay.
Between your computer and your device, data can be transferred easily.
Cons
There isn't much assistance for purchasing and utilizing the complete package.
It can become jammed upon opening.
Price: The monthly cost of ApowerMirror starts at $29.95 per user. A free version is available. ApowerMirror provides a free trial period.
Compatibility: It is perfectly compatible with both Android and iOS systems. 
Price: It costs $39.95.00/Yearly, $59.95/Lifetime.
Compatibility: Windows
2. Microsoft Remote Desktop Connection
The Microsoft Remote Desktop app allows you to connect to a remote PC, virtual applications, and desktops that your admin has made available. The software enables you to be productive regardless of your location. Getting started with the app is quite simple. All you have to do now is set up your computer for remote access. Then install the Remote Desktop Assistant on your computer and let it handle the rest for you.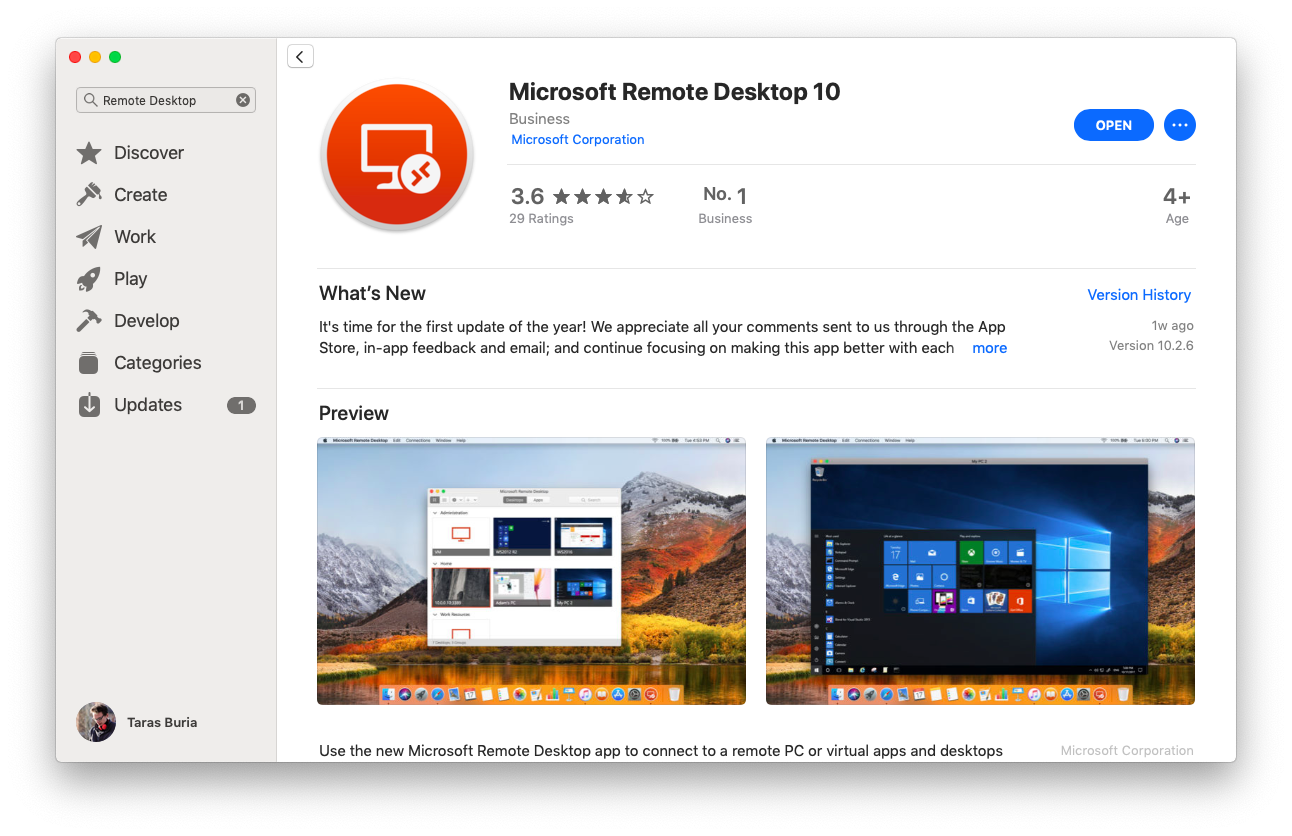 Pros
Immediate access to remote files on the connected devices.
The application is easy to use and navigate.
It supports any platform.
Cons
During remote connections, it automatically signs out remote users.
Options are scattered among many apps and might be tough to find.
Price: No setup fee. Free and premium versions are available; there is a free trial.
Compatibility: Supports Windows, Mac, Linux, iOS, and Android.
3. TeamViewer
The TeamViewer remote connection cloud-based app gives remote access to any device, on any platform, anywhere and at any time.
TeamViewer provides quick, high-performance connections to PCs, smartphones, servers, IoT devices, robots, and anything else through the worldwide access network, even in low-bandwidth areas.
With endless use cases and preconfigured integration with critical IT and business applications, the TeamViewer PC remote Control app is a basis of technology solutions with connected devices.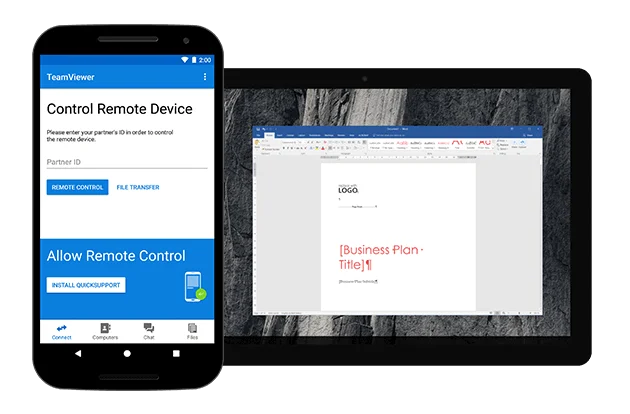 Pros
TeamViewer is simple to set up. It can operate on different platforms, including Windows, Linux, and Mac. It's useful for screen sharing.
The program is quite simple to understand and navigate.
It may also be used to transmit files, chat, video call, and print remotely, among other things.
Cons
Sometimes, there are difficulties, such as being removed from a server or having to restart a system locally to reconnect, but these are rare.
Sometimes it gets a little unstable if you have poor internet.
Price: The pricing plans of TeamViewer range from $24.90 to $206.90. A free trial of TeamViewer is also available.
Compatibility: Screen sharing and remote control are compatible with iOS, Android, and Windows mobile phones.
4. AnyDesk
AnyDesk is a leading and revolutionary PC Remote control app that provides a quick, simple, and secure solution for Remote Assistance, Remote Access, and Remote Working. Large organizations and government institutions, research centers, small businesses, and individual users link devices worldwide. AnyDesk has over 100.000 clients and 500 million downloads globally. 
Its strong suit is unrivaled speed, remarkable simplicity of use, and the strictest security requirements. Advanced customization possibilities in AnyDesk allow users to tailor the program to their requirements. It enables IT specialists, executives, and beginners to increase their efficiency and accomplish their aims.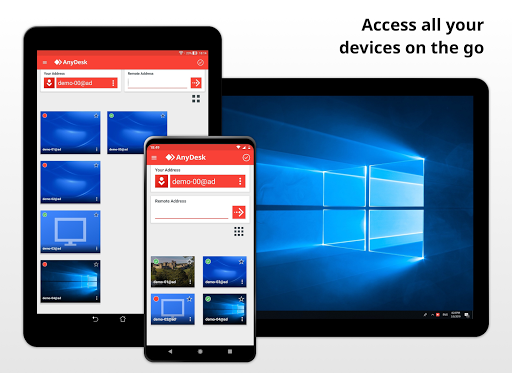 Pros
Navigation is quick because of the low latency rate.
It has no time limit for its sessions.
Multiple keyboard shortcuts and a responsive interface
Cons
Variations in the resolution of the remote desktop.
To view system files, you must first install the software.
Price: AnyDesk features three price variants, ranging from $9.90 to $29.90. AnyDesk is also available for a free trial.
Compatibility: Any device, including Android and iOS.
5. PC Remote 
PC Remote is a quick and secure PC remote control app that enables individuals, companies, and IT professionals to remotely access and operate their PCs and Macs from any device, including iOS and Android. You can connect to your remote PCs from any location, even your home. You may play various games with specifically created layouts that you can personalize. It allows HD low-latency screen transfer, with paint from the phone synchronized over the whole desktop on the PC. It can project images, movies, or even the full screen to a PC, and it also allows you to access and transfer data between PC and devices.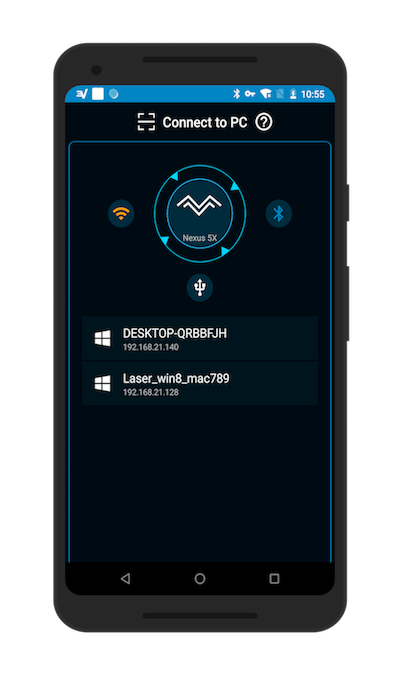 Pros
PC Remote is a fast, secure, and simple-to-use remote program with many features, a low price, and easy scalability that businesses will like.
It gives excellent performance with little system resource usage.
It has reasonable pricing points with scalable plans that can be customized.
Cons
The apps for mobile devices need to be worked on compared to the PC app.
It occasionally freezes due to slow internet.
Price: A free version of PC Remote is available.
Compatibility: Any device, including Android and iOS.
Wrapping Up
You can connect to and interact with a PC at another place via an internal network or the internet using PC remote control apps. These apps allow you to view and manage a connected computer or laptop as if you were sitting right in front of it. As a PC user who loves flexibility or needs to control your device using other smart devices remotely, these applications are carefully selected available choices to give you a satisfying experience. I strongly recommend the ApowerMirror because its ease of use is superb, making it top the list.
Other applications like Microsoft Remote Desktop, TeamViewer, AnyDesk and PC Remote are excellent choices that help you control your PC from anywhere.
No more content