The Ultimate Fighting Championship is (UFC) one of the largest mixed martial arts companies and its biggest promoter with millions of fans across the globe. Despite the mass appeal, figuring out where and how to watch it might be more challenging than you think.
Here's why; Most MMA streaming sites are paid, and this can be discouraging if you're planning to watch it for free. Moreover, you don't always get the best quality with most of these MMA streaming sites. But not to worry, this article provides you with the seven best sites to stream UFC free. Read on to find out.
1. BT Sport 1 (CricFree)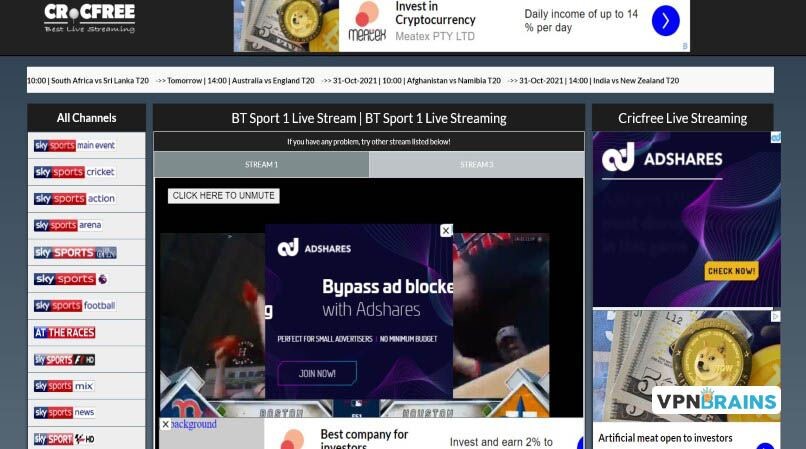 BT Sport has many featured sports and isn't easy to navigate because of the tons of ads. Another downside is low quality, which could result from your location; some streaming pages may not be available or with low quality because of broadcasting rights. However, installing an Adblocker to prevent tons of ads can fix these downsides. Also, VPN allows you to bypass geo-restriction. If you're a big fan of UFC, streaming on BT Sport can be a heaven of joy.
Click to visit BT Sports 1 (cricfree)
2. Crackstreams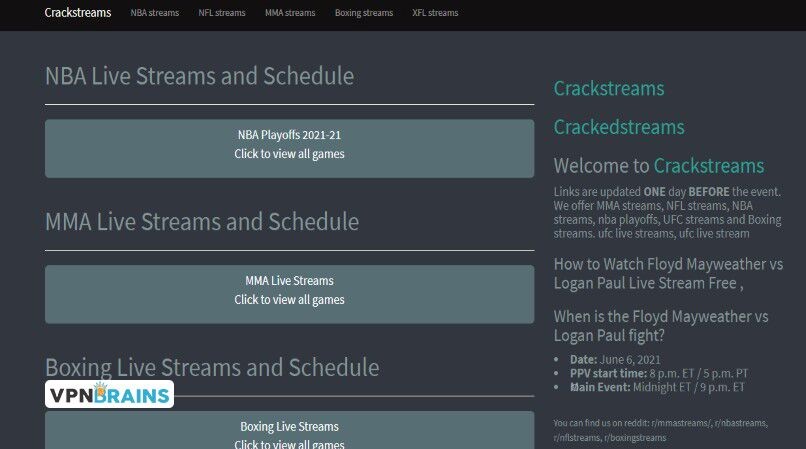 Many online platforms offer streaming services to viewers via the internet. These platforms are commonly referred to as OTT. Crackstream is an example, but it delivers only sports content, unlike other OTT platforms. This site is famous among viewers for two significant reasons. One is the accessible content, and the second is the quality of its content. Despite being free, crackstream delivers live stream videos of top-notch quality. However, there's a need to be current, or you may miss your live stream as links to the fights are posted only a day scheduled for the fight.
3. YouTube UFC Channel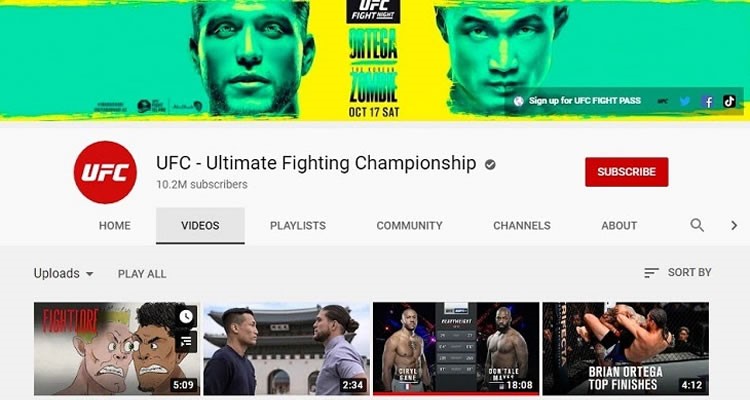 No gainsaying, but over the years, Youtube has proven to be one of the best sites for streaming video games, music, and comedies for free. It also offers the same opportunity to stream fights online and other sports content. Interestingly, Youtube has an official UFC channel that gives free access to colossal MMA content like viewing short clips or the entire video of the fight and checking previews. All these benefits with other intriguing free streams come with relatively high quality. However, be cautious not to stream outside the official page as the quality isn't always assured.
Click to visit YouTube UFC channel
4. Stream2Watch TV UFC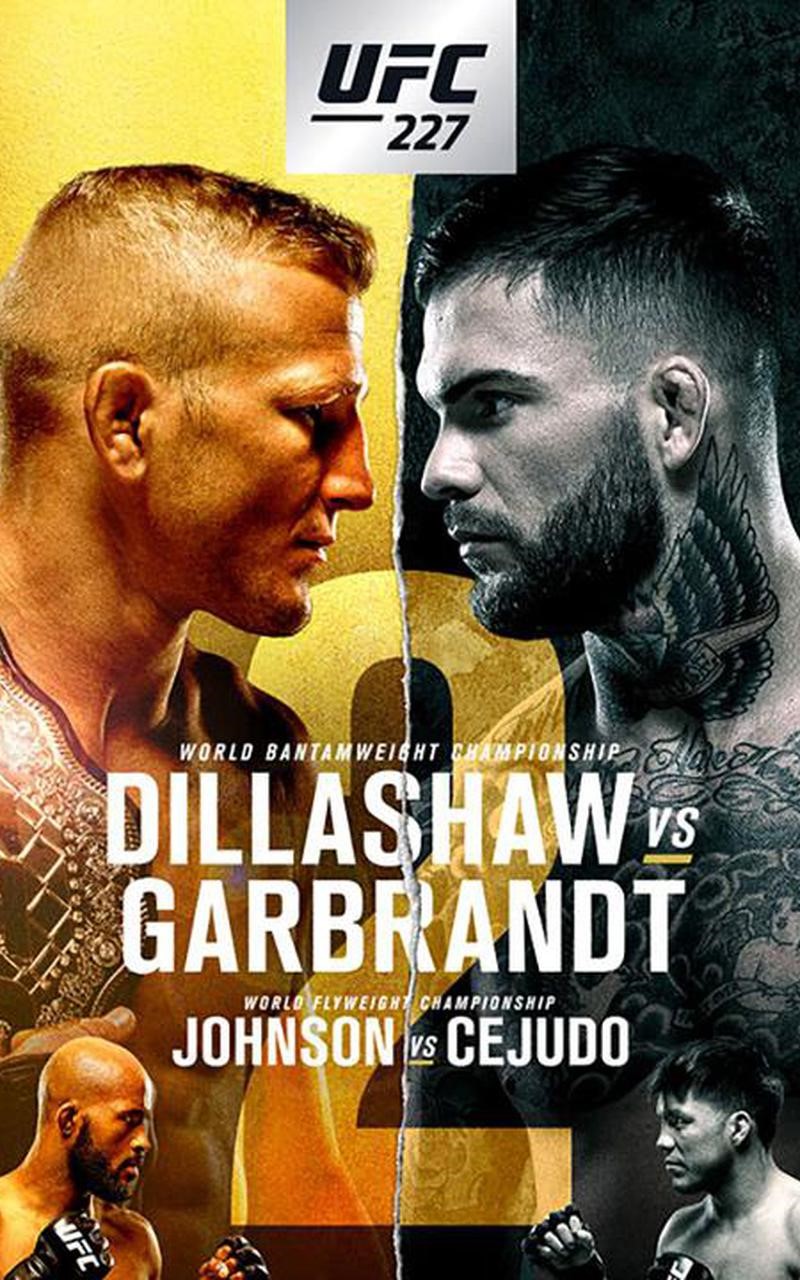 Stream2watch is a reasonably comprehensive live sports streaming site. Although this site doesn't host streams on its own, it gathers streams from other sites and shows them. Due to different sources of streams, this site has many ads that may interrupt live streams. But the good part is Stream2watc has an official ufc channel. A go-to site for all fans that stream only ufc fights with high quality. You only have to create an account beforehand. You'd agree this is preferable to the hassle on the general stream2watch channel.
Click to visit Stream2watch TV UFC
5. First Row Sports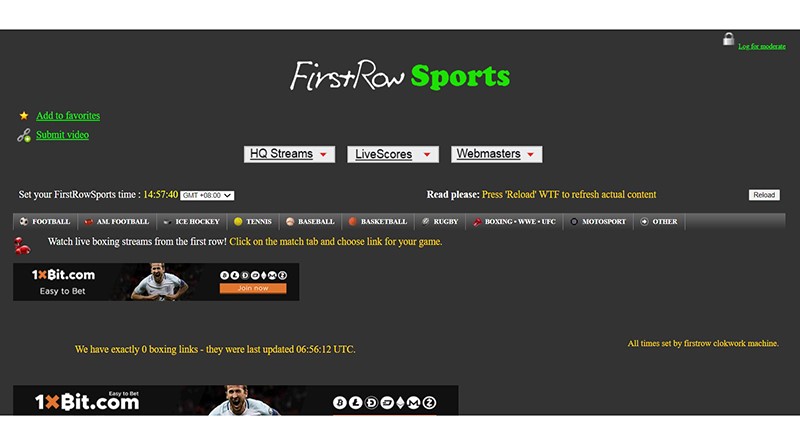 First Row Sports is another website to live stream UFC and other related streams. It doesn't require any sign-up or log-in to access the free streams. This website is very straightforward and user-friendly, allowing you to access multiple live sports matches easily. While there's easy access to your streams, this site is filled with intrusive ads that you'll likely encounter with every single click. Try not to click on these links as they may contain offensive content. Instead, install an ad blocker to minimize ads and prevent malicious links.
Click to visit First Row Sports
6. UFC Streams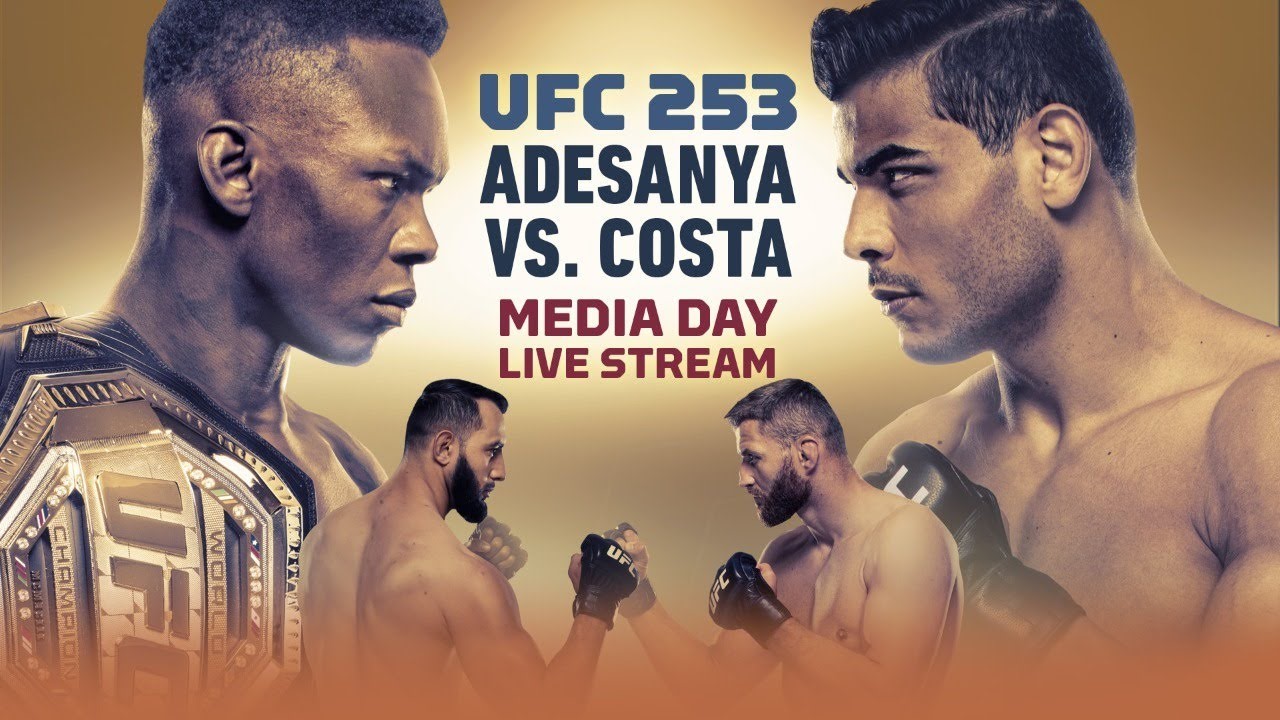 Although the name of the site implies you could only use it to stream ufc, in the real sense, it covers boxing as well. This site provides high quality, as high as 1080p and is entirely free to access the live streams. However, the interface is discouraging and disorganized despite the excellent streaming quality. Also, it only offers live streams, and archiving is not provided. Necessary details like time, date, opponents etc., are provided on the site, except that you'll need discord or Reddit to join the UFC community.
7. MamaHD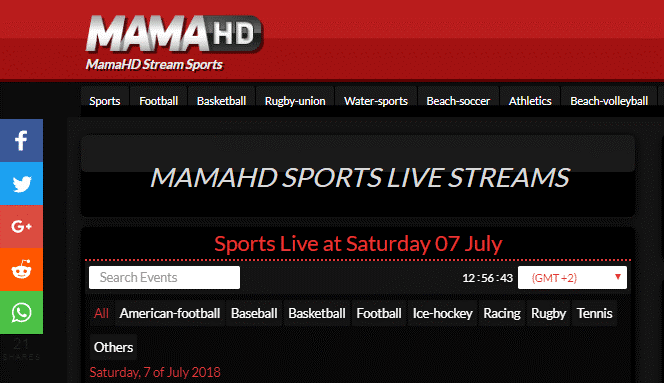 The last free MMA streaming website on this list is MamaHD. This super easy-to-use website allows you to stream UFC matches alongside other related sports. Asides from providing high-quality content, it also allows you to interact with other UFC fans on the site. You can enjoy an interactive session with like-minded people as you watch your match. For unknown reasons, you might run into some issues where streams suddenly go offline and make the chats unreliable. But this doesn't often happen, so it isn't seen as a downside.
Conclusion
Undoubtedly, there are many free MMA streaming sites to choose from whenever you want to satisfy your desire for UFC fights. However, you can be fully assured that you can never go wrong with any discussed streaming sites.
If you're looking to spend your evening streaming UFC live and free, you should try out one of these channels to get the best UFC experience ever.
No more content