Since smartphones revolutionized users' lifestyles, access to entertainment has become easier. As humans are diversified in natures, choices, and selection, our likes are separate. Different people have different preferences. Android catches your pulse and presents you with games that match the diversifications. Keep in mind the multiformity; we present you with the Android multiplayer games list so that you must select the best fun and sink into the thrilling ride. So, get ready with your Android phone, call your friends, team up, and dive into the world of fun, enjoyment, and shrill excitement to play the Android multiplayer games.
The best multiplayer games for Android
1. PUBG Mobile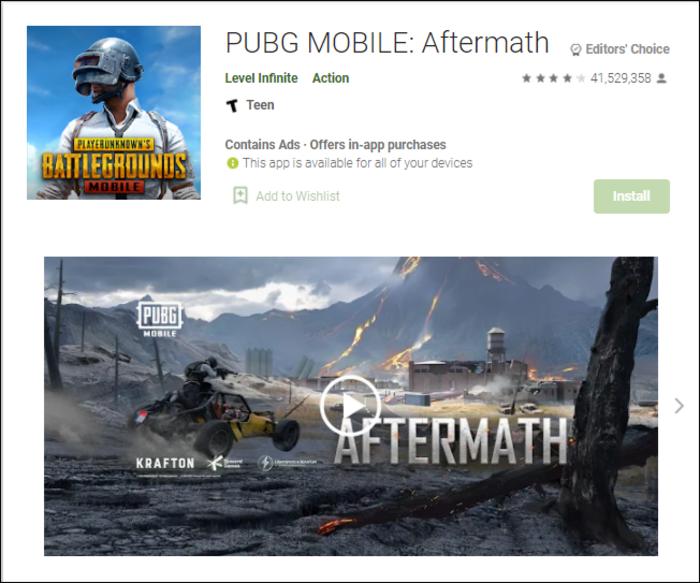 We keep PUBG Mobile first in our game catalog. It's a royal battle game of 100 players who drop down to an island to collect arms and ammunition and fight for survival. The game consists of three modes: Solo, Duos, and Squad. The weapons stock is impressive, including hand grenades, smoke grenades, health kits, and many more. So, what are you waiting for? Let's fight with the enemy for a Chicken dinner.
Pros
Royal battle game
Graphics are outstanding
Good collection of arms and weapons
Various playing modes are available
Cons
Need to improve Anti-cheat system
2. Fortnite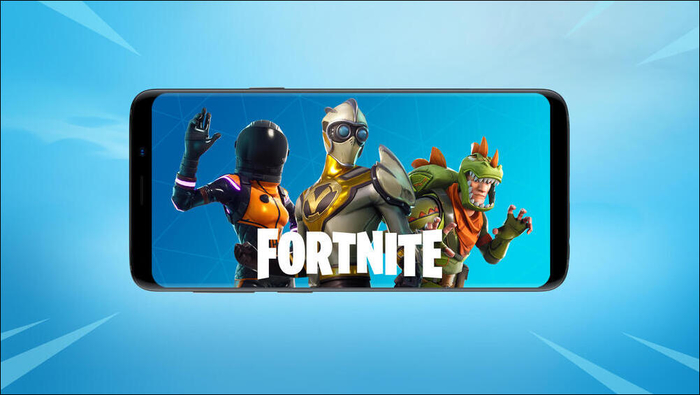 Our 2nd pick is Fortnite which does not need any introduction to the gamers. It's one of the offbeat royal battle games entirely different from PUBG. Developed by Epic Games, gamers feel the excitement with its graphics and other elements. The plus point is every week, you'll get fresh content to play. So, if last time you drop something, be ready to discover new happening in your next hunting of Fortnite.
Pros
Quality graphics
Impressive gameplay
100 player battle
Various gaming modes are available
Cons
Compatible with advanced Android version
You need good storage
3. Among Us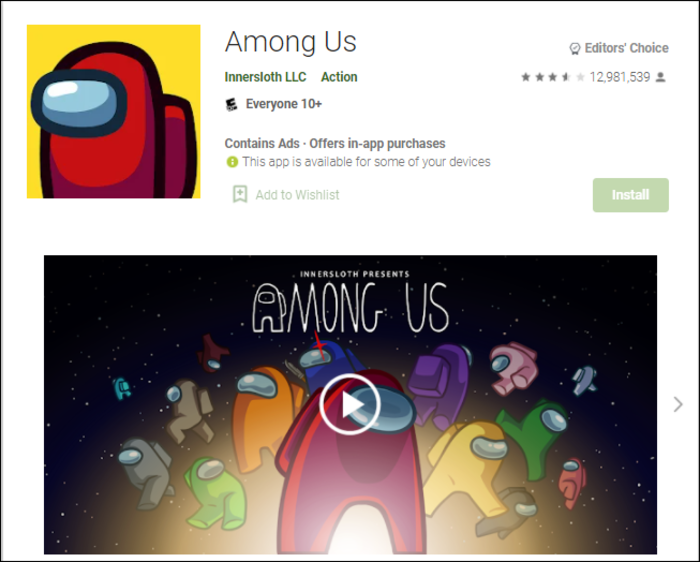 After the arrival, Among Us won the users' hearts and ranked top in the gaming charts across the globe. The exciting theme includes spaceship, imposters, injustice, killing, and many more add the thrill during the play. The game comes with chat options to connect with other players to interact with your teammates. Great features, isn't it?
Pros
Theme based gameplay
Trust building and identifying the imposter's tricks
Ten players can play
Group chat option is available during the play
Cons
There's no audio chat, only text
4. Forza Street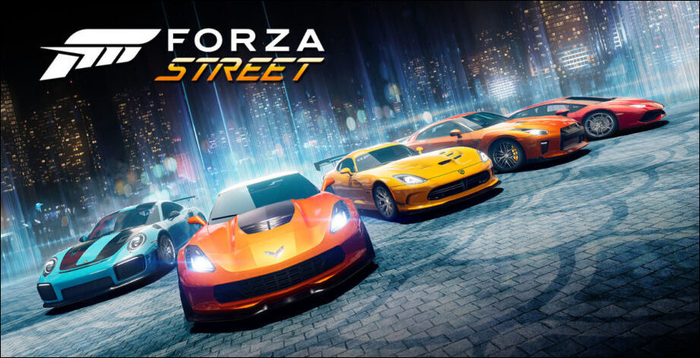 Come out from the battleground and land on the racing track as our 4th selection is Forza Street. Finally, you get the chance to play the high-speed racing game, which was once one of the best Xbox One games of all time. The iconic supercars are available for you to participate in the racing championship. Get ready with your gang to boom the racing track.
Pros
High-tech graphics
Racing with smooth play
1vs1 multiplayer game
It has a collection of the best cars of all time
Cons
Need an upgraded device to play
5. Garena Free Fire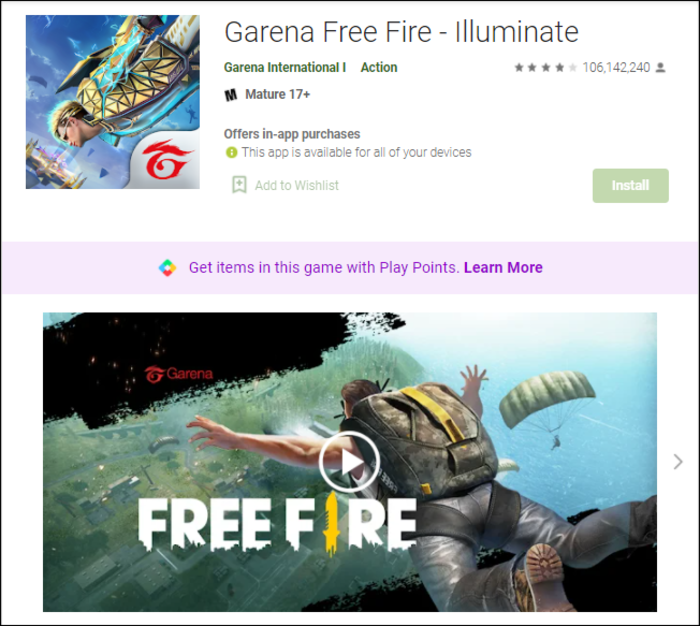 Garena Free Fire is a battleground multiplayer game that you can play with your friends. The game's challenge is you'll get a 10 minutes window against 49 other players and survive until the end. It's a similar battleground game to others in which you can form a four men-squad, plan a strategy and connect with your gang through voice chat.
Pros
Its a 49 battle royal game
The theme is loot and shoot
It supports an in-game voice chat option
Simple graphics without lag
Cons
Collection of arms are limited
Need to improve its Anti-cheating system
6. Clash Royale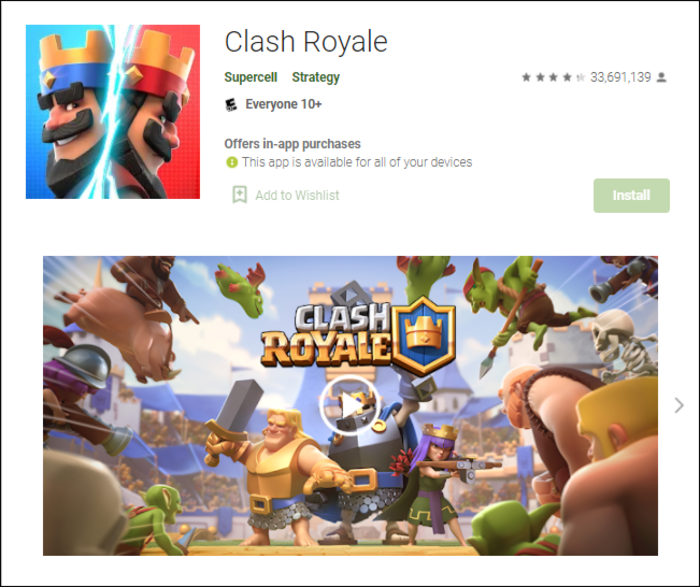 Clash Royale is a spin-off from the popular game Clash of Clans, and within no time, this game establishes its position in the favorite multiplayer gameplay chart. It's a card-based game that you can play in PvP battle mode. It's a good timepass game with simple graphics that you can play after a hectic day Or spare off the day.
Pros
It's a Fun play
A card-based game that follows PvP mode
Strategic skill needed
Team up with four players
Cons
7. Asphalt 9: Legends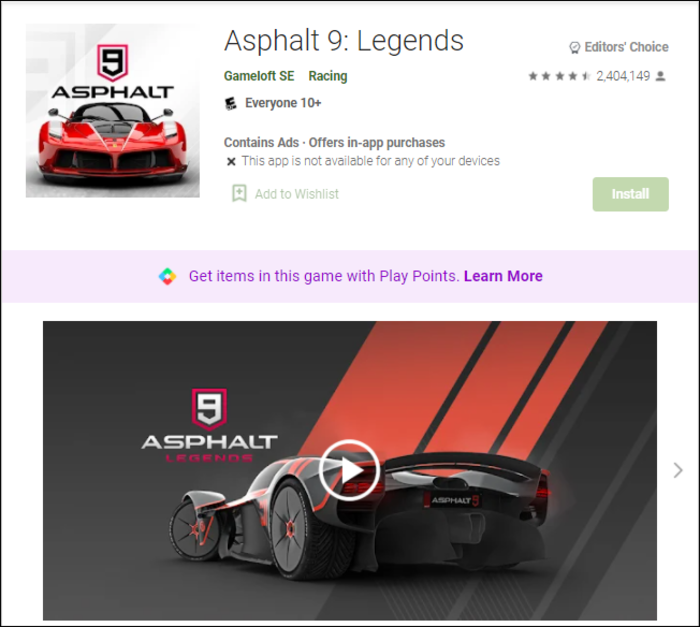 If car racing gives you utmost excitement, try Asphalt 9 Legends. An adrenaline rush with its full swing when you race with neon-color nitro. Its boost effects give your car a stunning look with the fastest speed. The excitement decked up with its newly added control mechanism TouchDrive. With 60 seasons and 800 events, the racing thrill touches its height of enjoyment and fun. Once click the Start button, you become unstoppable.
Pros
Graphics are amazing
TouchDrive like new mechanism added
360 degree turn without losing speed
Various events and seasons are available
Cons
8. Last Day on Earth: Survival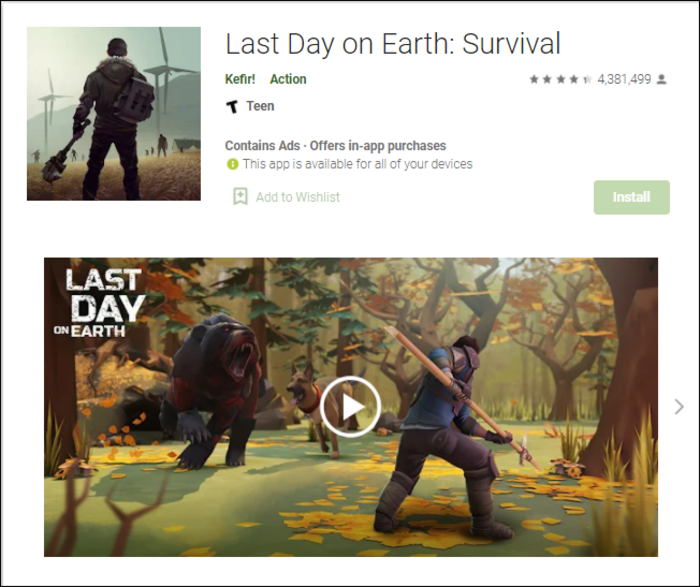 It's an MMORPG zombie shooter and strategic game, and Last Day on Earth Dead War set its theme in 2027. It's a survival game, and you have to save yourself from an unknown virus infection resulting in mass graves on this planet. Your target in this game would be to stay alive, survive and create new weapons to protect yourself from zombies.
Pros
It's a survival game against the odd situation
Learn skills like shelter building and saving the life
Kill zombies for your survive
Rewarded with new weapons
Cons
Buffering issue may give you trouble
9. Roblox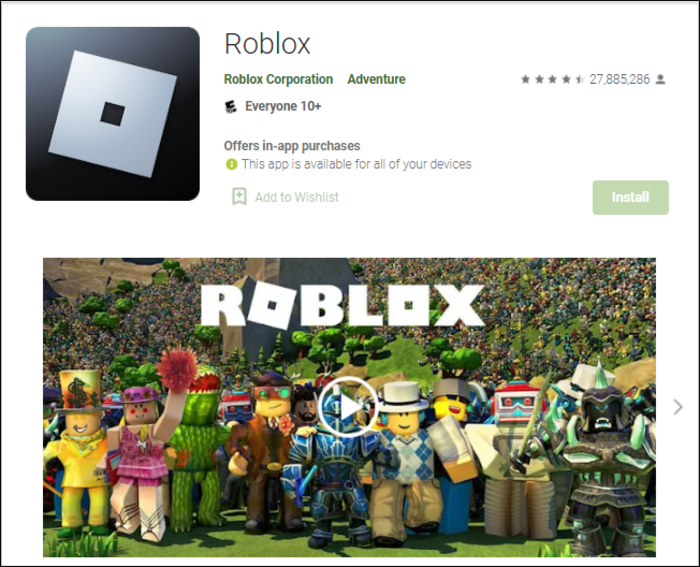 Roblox needs no introduction as gamers worldwide prefer the game for some changes. If you want to shift your mood from war battle to bloodshed to build and share the experience with the 3D world, you must try Roblox. You can create a world of your particular items.
Pros
One of the best creative world
It's a cross-platform play
Events are limited to provide you with more fun
Cons
It received cam glitches issues
10. 8 Ball Pool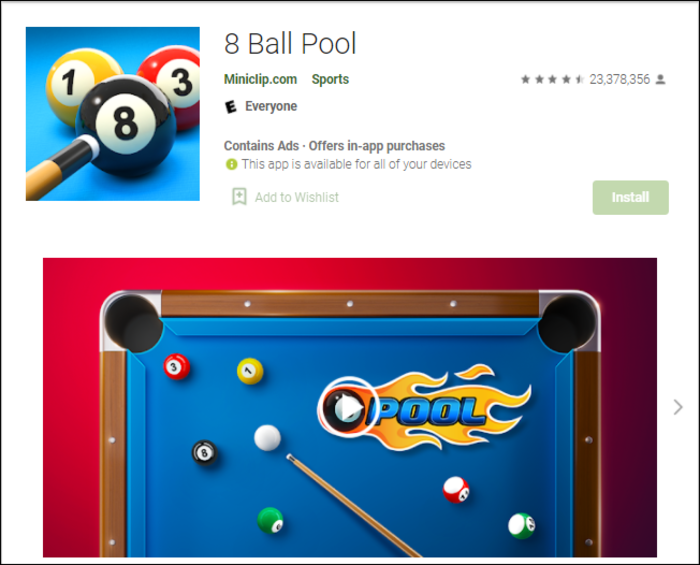 If you prefer a simple game with a simple strategy and playing mode, pick 8 Ball Pool. Its earlier version consisted of 8 ball pool; now Miniclip added 9 Ball mode for its players.
Pros
A great combination of shot precision and timing
Players can earn coins
Well synchronization of gameplay
Cons
11. Minecraft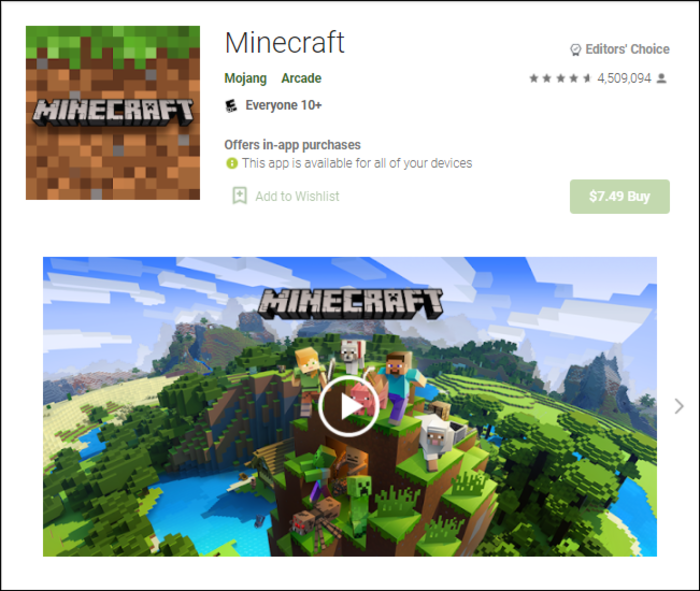 Minecraft considers the best survival game on PC once the computer games started spreading their wings. Now it's available on Android for you. The game's central themes are strategic planning and building up your shelter, gathering the resources, and protecting yourself from enemies. You can play with your friends and apply new survival tricks.
Pros
One of the best survival game
Graphics are attractive
Resource collecting and protecting your world is the central theme
You can learn shelter building
Cons
Not compatible with old devices
12. Call of Duty: Mobile
Does Call of Duty need any introduction? Perhaps no. After PUBG, Call of Duty is the second-best gift from Activision to gamers. The game's main storyline is advanced weapons, an army group, battlefield, location maps, and target enemies. The gameplay gives an essence of war and gamers are the warriors to protect their squad.
Pros
It's a 100-player battle
War is the central theme of the game
It's compatible with a high-tech device
You need 2GB of storage
Cons
13. eFootball PES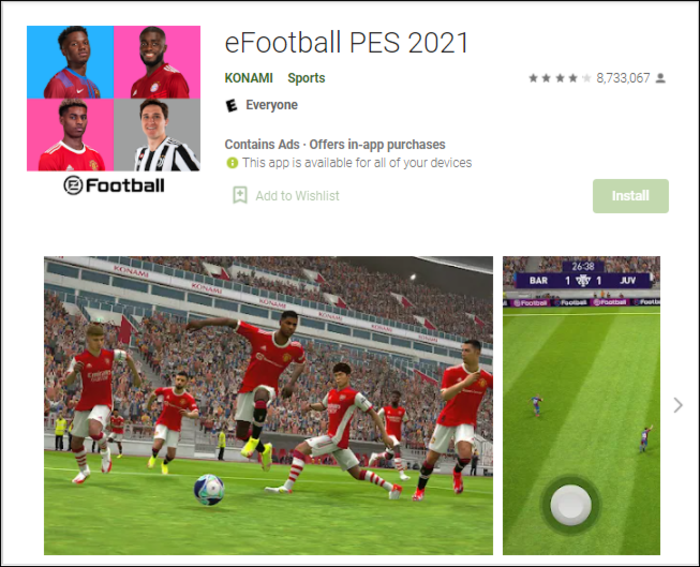 If you're a sports fan and prefer playing soccer on your mobile, try eFootball PES. You can team up with your friends and beat the opponent team. The plus point is you'll get new match new stats every week due to the latest updates regularly. Show your reflection and spark in the football ground with eFootball PES.
Pros
Single and multiple, both player mode is available
Superb graphics
Weekly updates on new matches
Can play in real-time
Cons
Hackers are active here
Control can be difficult if you don't know how to tackle it
14. Real Steel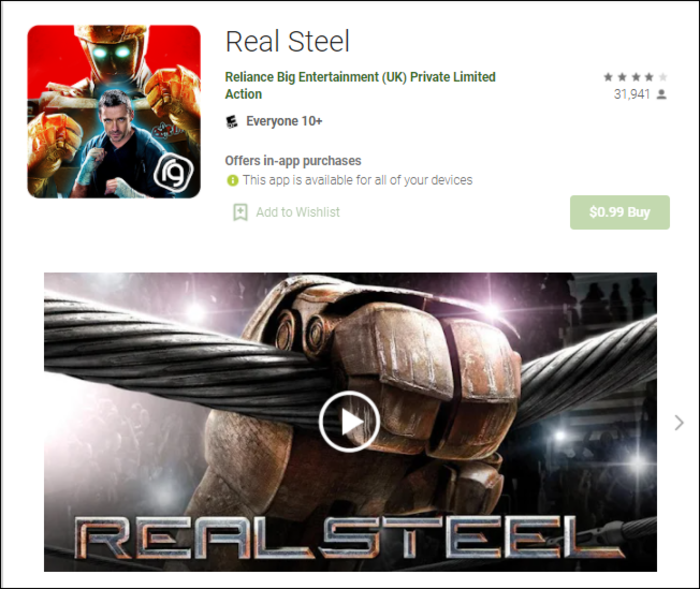 Do you watch the Real Steel movie? The game concept is similar, and players can play with similar boxing punch. Inside the ring, champion robots play with full action and power. Experience some fantastic punch and kick in Real Steel can give you a natural steel feeling.
Pros
It's an action-packed game with brutal boxing
Graphics are amazing
Battle arena environment
Three players can play
Cons
15. Sea Battle 2
If you like ships, submarines, radars, mine, try Sea Battle 2 with your gang. It's a war game on the sea that gives you a different experience than the war on land. Equipped with advanced sea war weapons, you can connect with your friends through Bluetooth and provide a hard strike on your enemies.
Pros
It's a board game
The collection of sea war weapons is large
Water adventure theme
Multiplayer connect with Bluetooth
Cons
To collect resources, you need to watch ads
16. Brawl Stars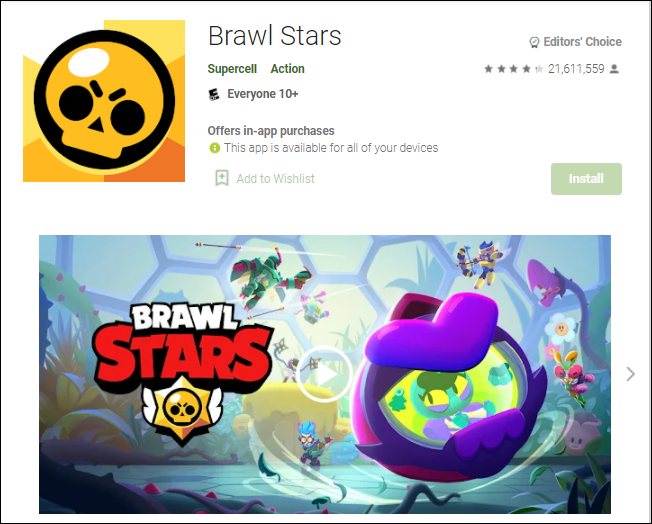 Brawl Stars is another battle royale game that will throw you different goals and winning conditions. Like Clash of Clans, Clash Royale offers different modes, including Gem Grab, Bounty, Heist, Brawl Ball, etc. If you prefer a lighthearted battle royale game, pick Brawl Stars.
Pros
High-end graphics
Various game modes
Easy control and play mode
Beginner-friendly
Cons
Pro gamers may feel boring
17. Chess AI Factory Limited
If you want to go for mind activities with incredible moves, pick Chess AI Factory Limited. The board game is a two-player game you can start with your friend or anyone. Chess AI offers multiple levels, and you can reach them based on your skill. If you're a new learner and want to learn Chess play, the game provides tutorials to get an idea of how to play.
Pro
1v1 multiplayer mode
Beginners and experts both can play
Less ad, more opportunity to move
A tutorial of the play is available
Cons
Need timer to calculate the moving time
18. Glow Hockey 2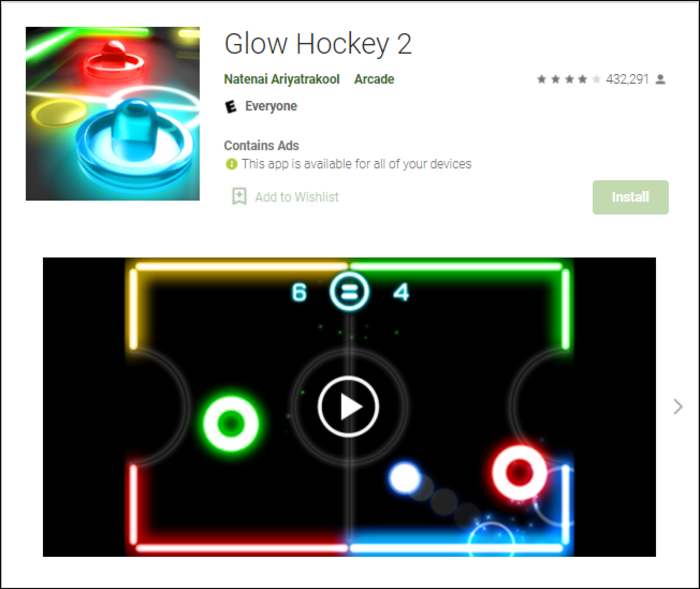 After the chess, let's take around to the hockey ground with Glow Hockey 2. It's a local multiplayer game; the only target hits the opponent's hole. You can start the play button, enjoy changing the focus, and get some relief from bloodshed to playground excitement.
Pros
It's a local multiplayer game
Simple and easy moves
Attractive graphics
Two players can play
Cons
19. Dual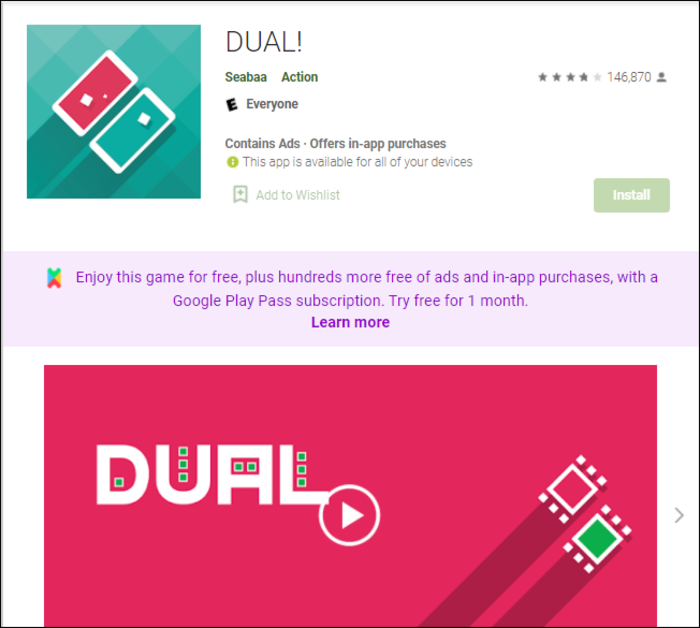 Dual names remind us of the ancient and medieval dual fights between knights. Here, you've to play the roles. It's a shooting game where you can try your shooting skill try different modes. To play the game, you need a paired mobile with your partner.
Pros
The theme of the game is to Defend and deflect
It's a local multiplayer game
Two players can pair their mobile while playing
A complete fun
Cons
Free mode offers fewer gaming modes
20. Respawnables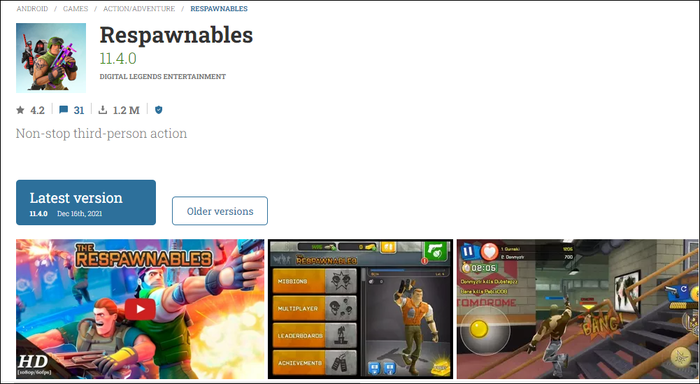 Respanwnables is an action-packed game involving attack, counter-attack, and loads of excitement await you. You might encounter terrorists, shooters, assassins, special force killers, all these. Call your friends and click on the Play button.
Pros
It's a third-person shooter game
3D action sequences
Good graphics
Colorful characters
Cons
We need to improve the matchmaking part
21. Bombsquad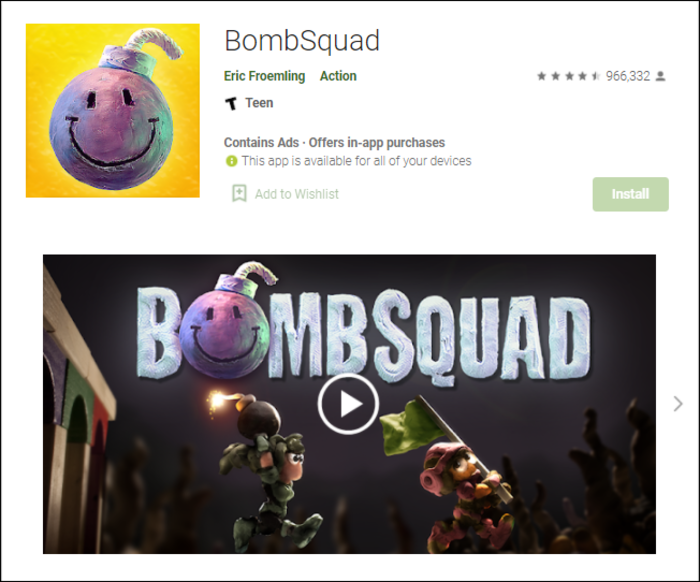 Do you like mini-games? Play Bombsquad. The tiny characters run, move, play with bombs and explosives to eliminate the targets. The graphics are exciting and fulfilling.
Pros
It's a bombarding game
Interesting graphics
Explode your target with a bomb is the only theme
Cons
22. Terraria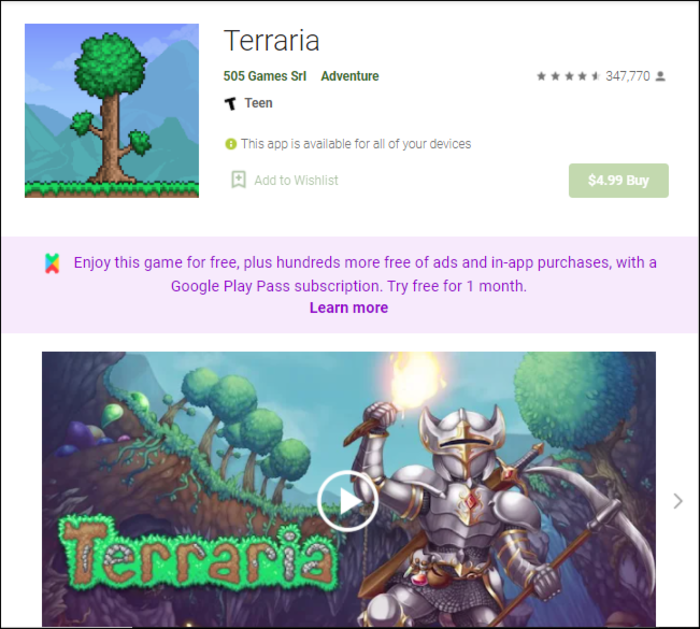 The 2D game Terraria is filled with adventure and excitement that land you in a different world with your friends. The game is all about collecting resources, building your shelter, protecting yourself, and killing the enemy. During the journey, you may encounter a few surprising elements.
Pros
It's an adventure game
The theme is collecting resources and shelter building
It's a 2D game
You can play with your six friends
Cons
Sometimes tricky to manage Controls
23. Clash of Clans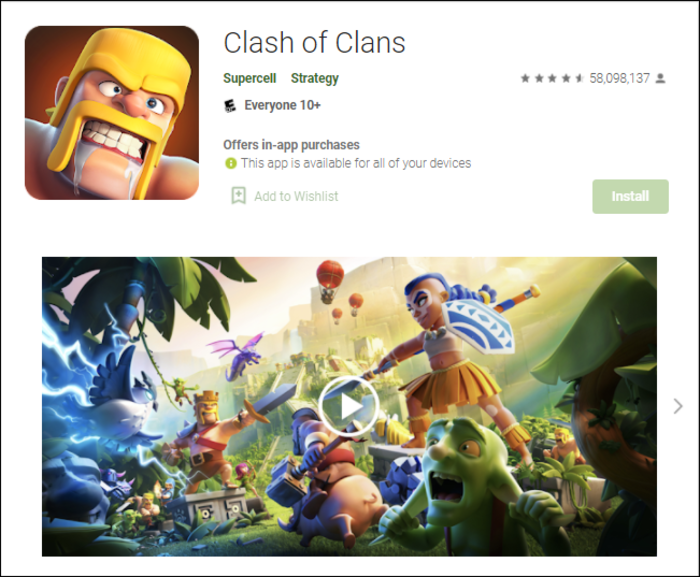 Clash of Clans will land you in the medieval period where you're the king to protect your kingdom from external forces. Here the barbarians are the enemies, group attack to the king. You've to protect yourself and the kingdom from the barbarians with the help of cannons, bombs, mortars. It's one of the epic war gameplay on the list, and you will be amazed at the massive collection of weapons.
Pros
It's a co-op game
Required war strategy
It's integrated with Facebook
Massive collection of weapons
Cons
Find your match quickly, or else it'll take time
24. Draw Something Classic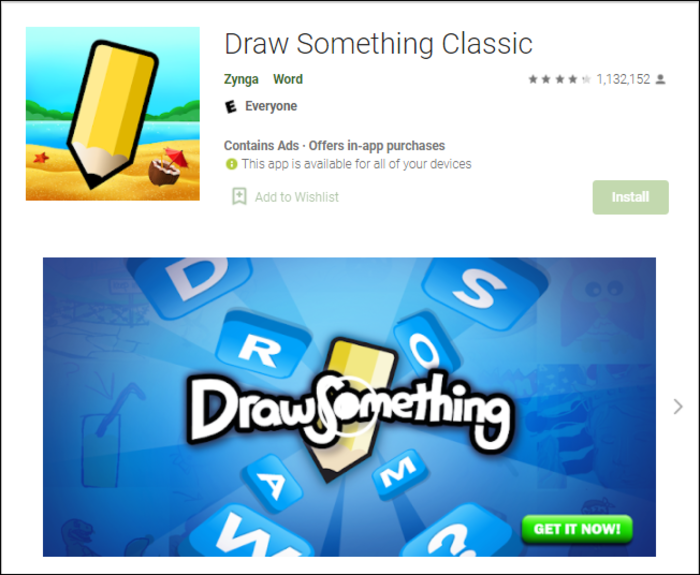 Let's take a breath from war, battle, cruelty, and switch to the art form with Draw Something Classic. You can play the game and create brilliant sketches with similar artist friends or partners. The game encourages a doodle art form, and if you are a doodle artist, you can participate in the art contest.
Pros
Doodle art form game
Encounter similar artistic people through the game
Participate in several contests
Cons
25. Zynga Poker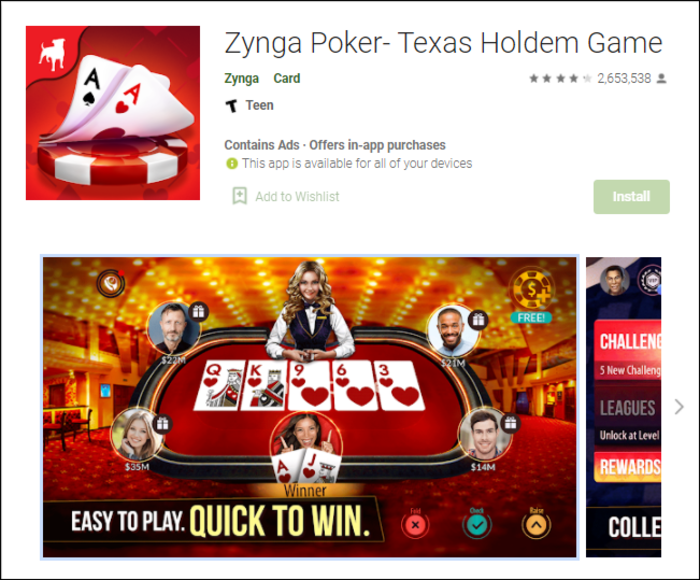 If you like virtual gambling, you must try Zynga Poker. Its impressive graphics attract you to play the best card of your day and win the game. Ask your Facebook friends to join you and earn points if you want the jackpot.
Pros
The graphics are impressive
Facebook friends can join you
It's an online gambling game
Cons
Medium time play can freeze
Note: A few games need advanced smartphones with updated Android versions. Please check the configuration before trying to download it.
Wrap up
Hopefully, the diversified list of the best android multiplayer games enchants you through gaming features, central theme, and playing modes. You can pick anything from our list and start playing with your friends. Android multiplayer games narrow down your hunt for entertainment to kill your leisure time. You need to visit the Google Play Store, search the game, install it on your device, and hit the play button. Playing with your pals broadens the excitement, which you cannot find in solo playing. Hence, hit the floor hard with your group to play Android multiplayer games.
No more content