Japanese comic cartoons are called Manga in English. Over the years, they got translated into different languages and have grown at a serious pace. When we were kids, we skipped our homework to watch a series of Manga. Even after growing up, people don't seem to get bored of Manga.
The main selling point of Mangas was their story plot and relatability. All the characters in Manga were fictional, but they were pretty relatable with the life of the majority of people. Moreover, if you want to enjoy Mangas on a single platform, Manga apps are the way to go.
Here are the 16 best Manga apps for Android and iPhone in 2022:
Shonen Jump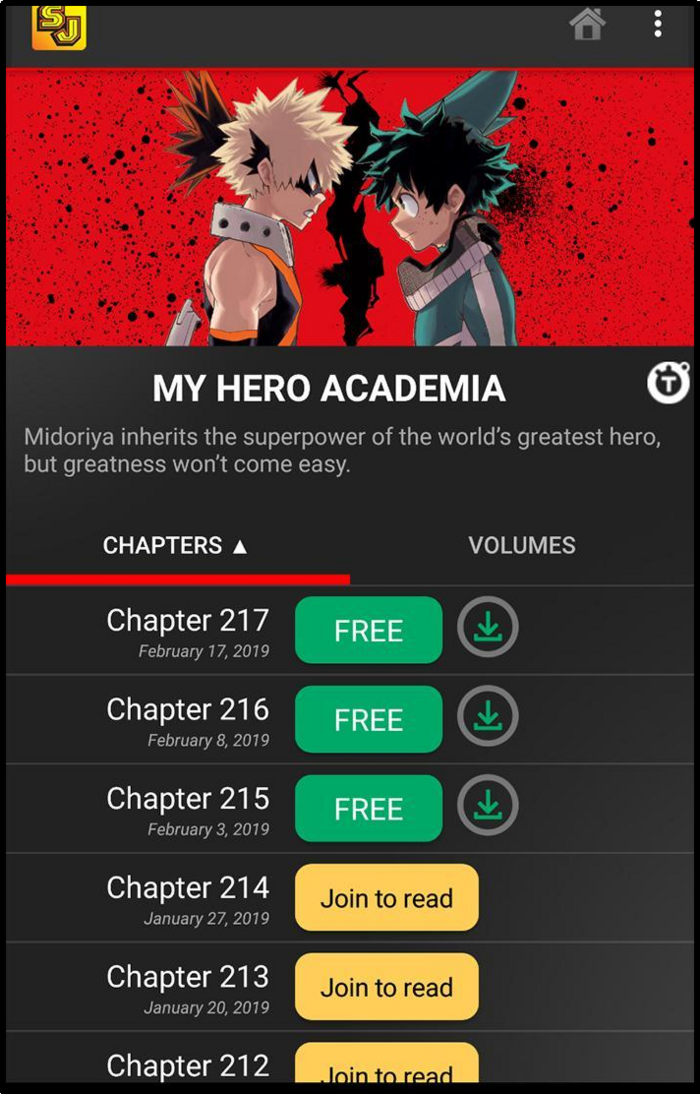 Shonen Jump is heaven for every Manga lover. Shonen Jump is widely recognized as one of the top free Manga readers for iPhone and Android. The application has a wide variety of Manga and comics. Popular shows, including Boruto: Naruto Next Generation, Onepiece, and others, are available.
The app gives you free access to the latest episodes of your favorite comic series. Shonen Jump allows users to download Manga for offline reading. So, you can enjoy your favorite Manga series even while you are traveling or don't have an internet connection. The software features a lovely user experience and is simple to operate.
VizManga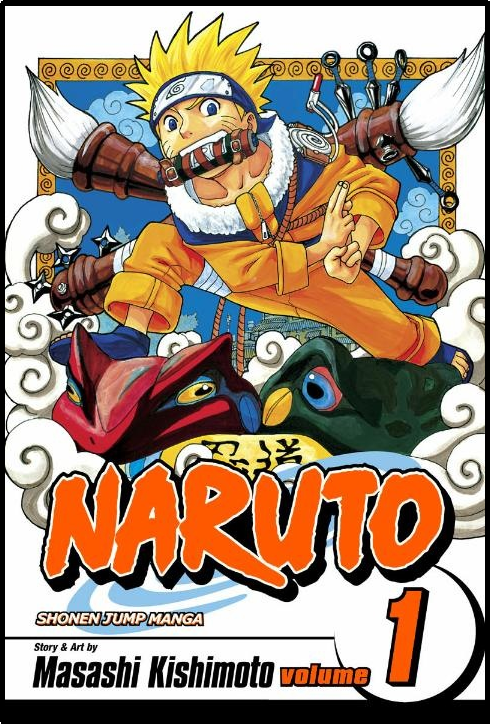 VizManga gives you access to the complete VIZ digital collection, including one of the best manga series. Moreover, the app adds new episodes regularly, ensuring that you will always have your favorite Mangas to enjoy.
The option to create an extensive collection of great mangas is one of the best aspects of this application. You can read your favorite comics on your schedule now that you have a completely customized collection.
Free applications have an annoying problem of ads, while VizManga is free of ads. So, you can enjoy the best Mangas without any interruptions.
Download: IOS
INKR Manga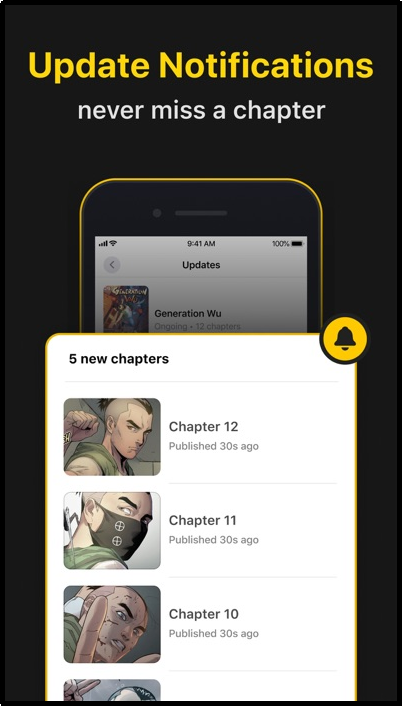 INKR manga is a great app that supports both Android and iOS devices. This app includes an extensive library of mangas that you may read for free with no restrictions. The application is among the top free manga readers application created in Singapore. Moreover, INKR offers a 7-day free trial before buying the premium subscription.
Viewing settings, adjustable brightness, intelligent zoom, and read tomorrow are just a few of the features included in the app. Joining a Manga will notify you when new episodes of that Manga are released. Moreover, it is one of the most pocket-friendly apps you can find with such extensive inventory.
Izneo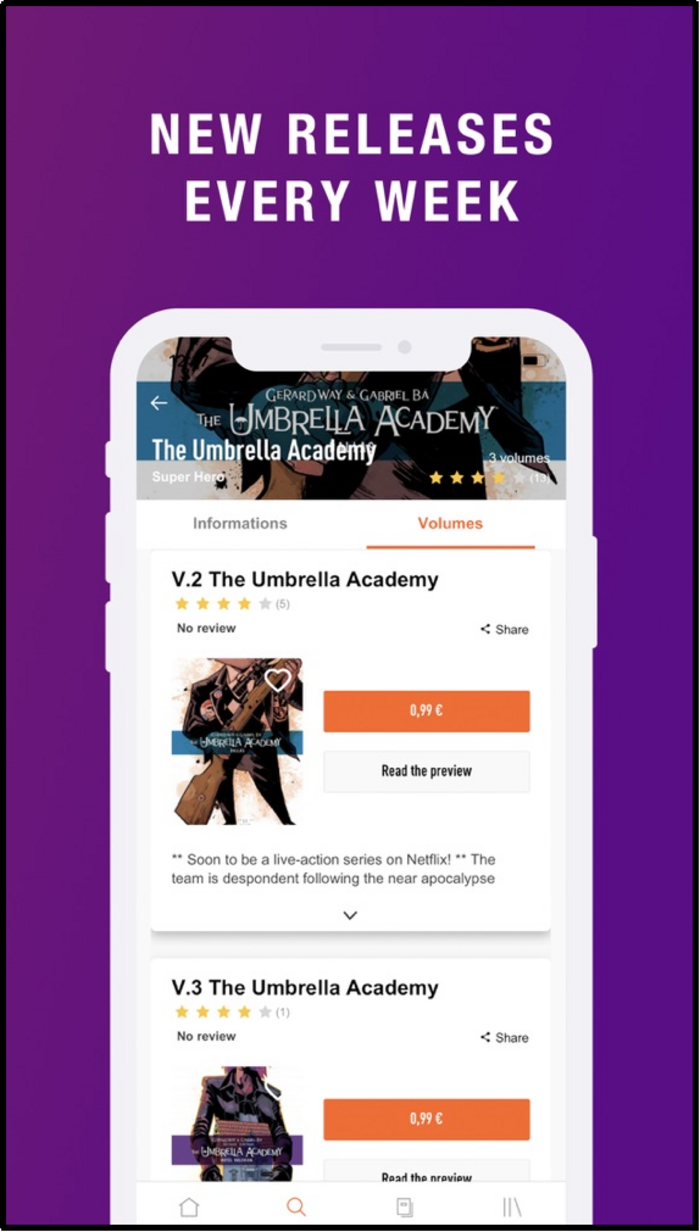 Izneo is another great Manga app which is based in France. Although it is not so old in this industry, it has captured the Manga lovers pretty well due to its in-app features, affordability, and collection of great shows.
You can find every genre on Izneo, including action, comedy, romance, and horror. Tools like altering the swipe direction, change effect, backdrop color, and offline reading make reading more enjoyable. It's also a piece of good news that there are no ads.
The premium subscription on Izneo will provide limitless access to a massive universe of cartoons and Manga. Izneo is available to download for both Android and IOS.
It runs smoothly on both devices and has one of any manga app's most straightforward user interfaces.
MangaMo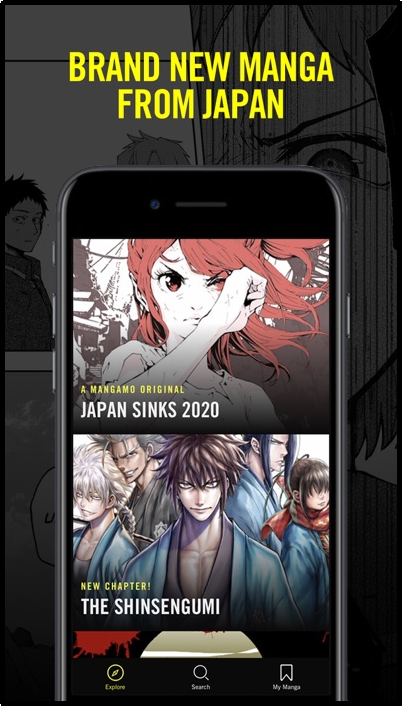 Manga mo is a good option if you want to enjoy Manga comics more ethically and fairly. The app contains many comics, including masterpieces, old favorites, and new releases. The writers are the source of the app's inventory. This gives the activity an authentic feel.
As a result, if you want to ensure that what you're getting is unique, Mangamo will fill the vacuum.
The software is constantly updated with new pages, so always something new is there for your enjoyment. This app's cheapest membership gives you access to more than 30 original Manga comics.
Are you worried about finding this app less attractive after buying a subscription? Manga Mo thought of this. They will offer you a new chapter of Manga every 24 hours to make you want more. This way you can decide if it is worth the money or not.
Manga Plus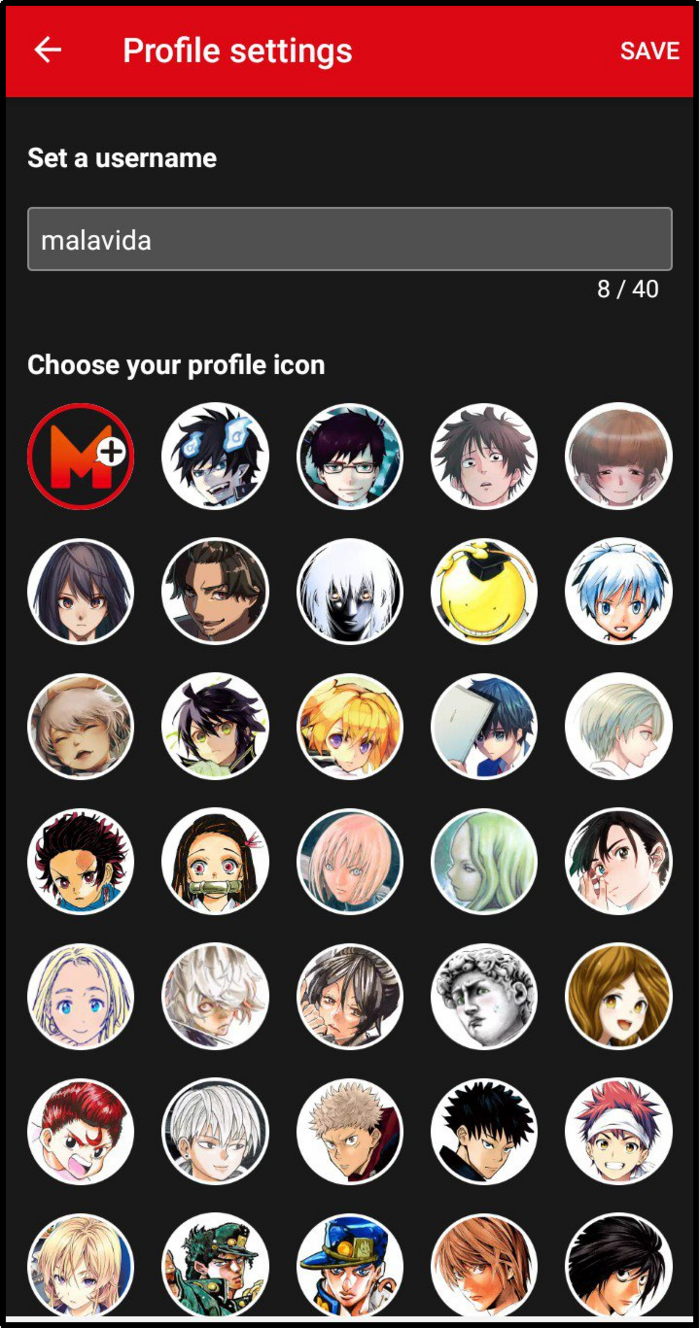 Just like its name, it adds to the fun of reading a Manga comic. The app provides you with access to many manga comics that you may read whenever you like. It's an authorized platform that's available for free and has practically any Shonen Jump title possible.
You can discover all the comics from Naruto, Jujutsu Kaisen, and others on Manga Plus. Manga Plus is operated by a Japanese company that deals with manga creators and authors and includes the most popular episodes from all of your favorite Manga series in different languages. As a result, you can ensure that this app does not contain any pirated comics.
Manga Box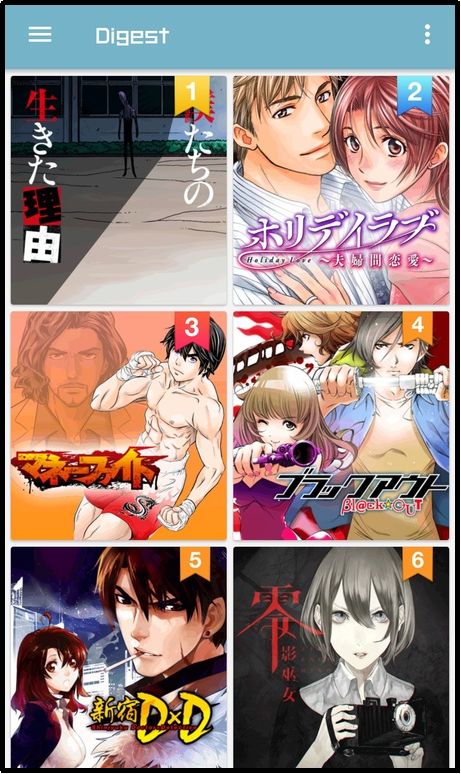 If you wish to return to an era when reading used to be more enjoyable and exciting, you must try Manga Box. This application is famous for having one of the most extensive collections of manga comics from several writers. The inventory is changed regularly, assuring that there is always a new Manga for you.
There aren't many themes or an appealing user interface in this software, which is the only downside. On the other hand, all other app features are pretty worthy. The tools are also simple. The software also works on iOS and Android smartphones, which is a big plus.
Manga Toon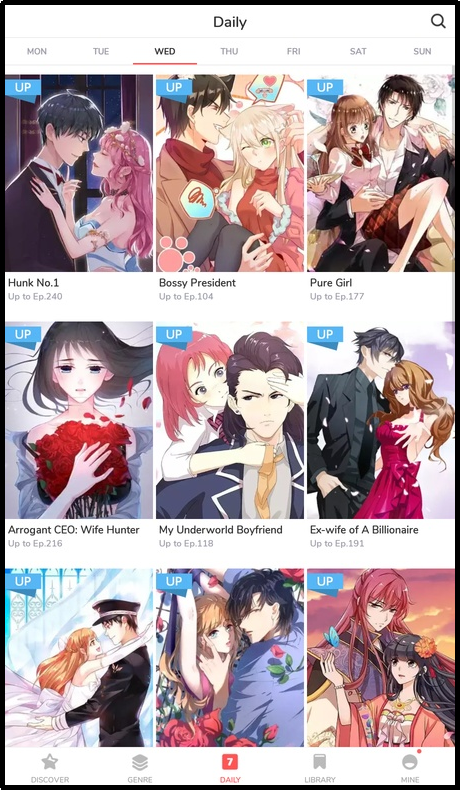 MangaToon is a great place to go to read beautiful comics. This manga app appears to be precisely on the money on having an extensive collection and a broad choice of themes, like humor, affection, tragedy, love, and combat.
MangaToon, like most of its competitors, updates daily with the most popular online comics.
Moreover, depending on your preferences, you have the option to compile a massive library of your favorite books and even save the ones you wish to read later without delay.
Do you have a fascinating story to tell? You may also create and publish your own life experiences or stories that you've been keeping hidden for decades.
Manga Dogs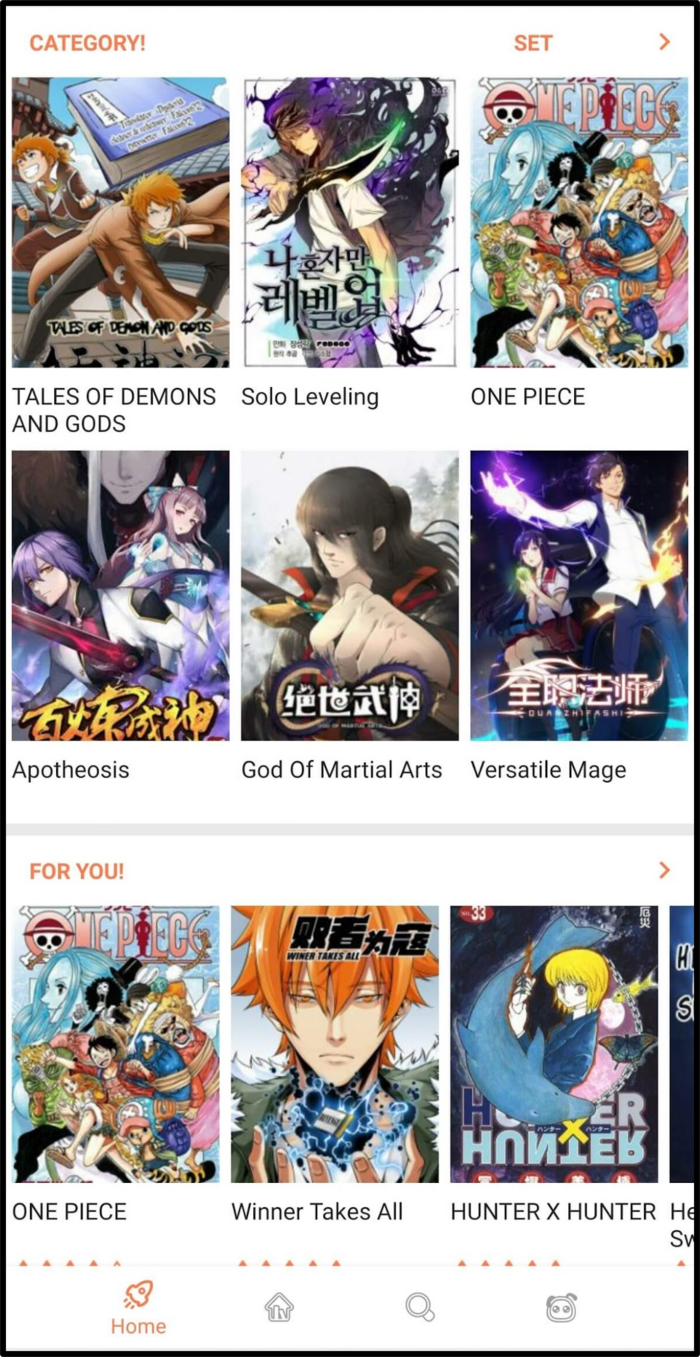 MangaDogs might not be the most famous Manga app, but its user interface, pricing, and wide range of comics compelled us to add it to the list. If you have a different taste in Manga, MangaDogs is the best place for you.
It contains comics from multiple genres and authors. They have compiled their library from more than 20 sources to bring the best Manga according to your taste. Moreover, you can subscribe for notifications on an update for your favorite Mangas. So, the app will notify you whenever there is a new chapter of your favorite Manga available.
Another big plus of using this application is its vast theme collection. If you are reading Mangas at night, you can turn on the night theme to reduce brightness and have an even better experience.
Manga Reader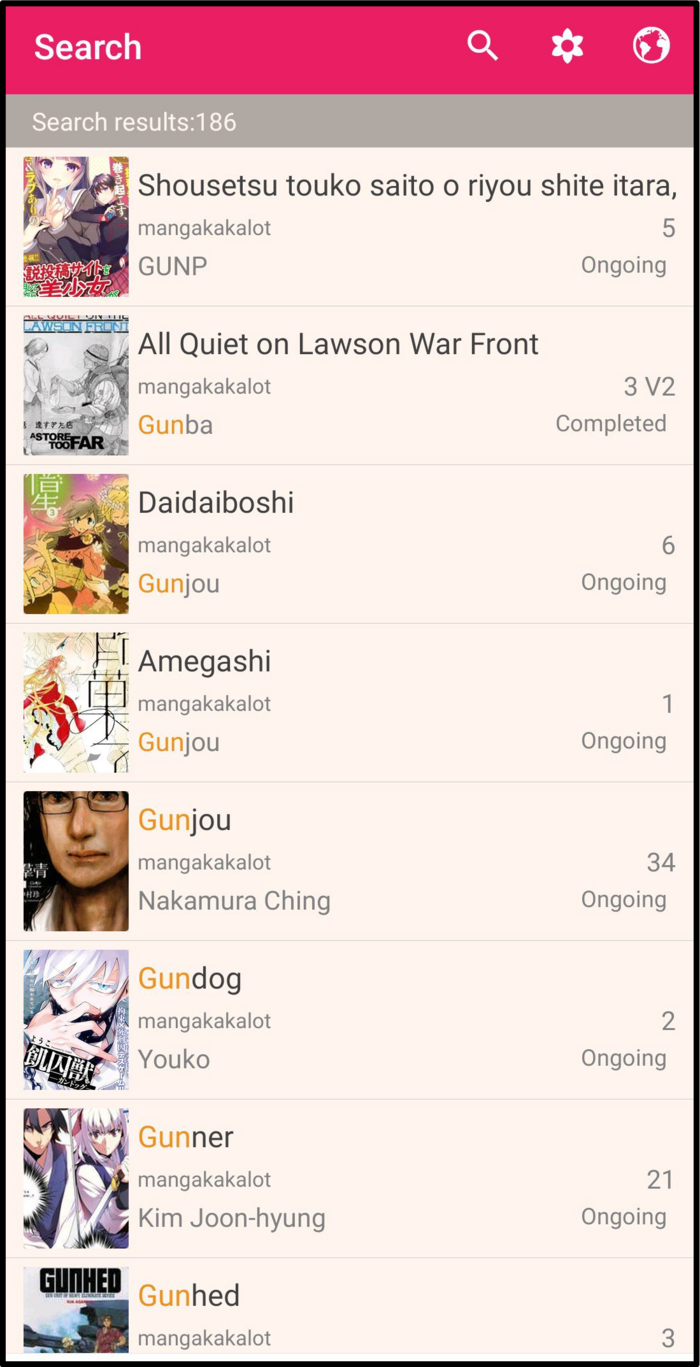 Manga Reader is an app for both iOS and Android. It has several great features up its sleeve to amaze you. Firstly, the app provides access to many mangas from over 30 different sources, making it an all-in-one option. Moreover, It allows you to locate various comic books thanks to an intelligent search quickly.
You can trust your suggestions to be spot on because it maintains a close eye on your browsing history and what attracts you. The best part about using Manga Reader is that you can download up to 5 mangas simultaneously.
Save it for when you need to kill time, and Manga is the only thing you can think of.
Manga Monster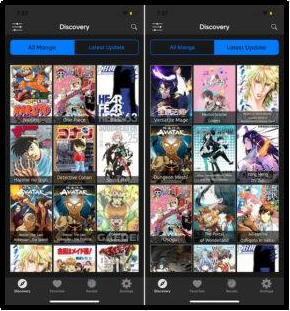 Manga Monster is not the table topper for features and user experience, but you can count on it to provide a good manga experience. Moreover, comparing its features against its price make it look like an excellent deal.
The application is up to the challenge of diversity, with a vast library of over 24000 mangas. Furthermore, the continuous updates ensure that you always have access to the latest versions.
Thanks to the app's clear layout and essential tools, it won't take long for you to get into the swing of things. On the other hand, it won't consume much space on your phone. Altogether, it's a good manga reading app with a nice swiping and reading experience.
The only downgrade is that this app is only available on IOS.
Download: IOS
Crunchy Roll Manga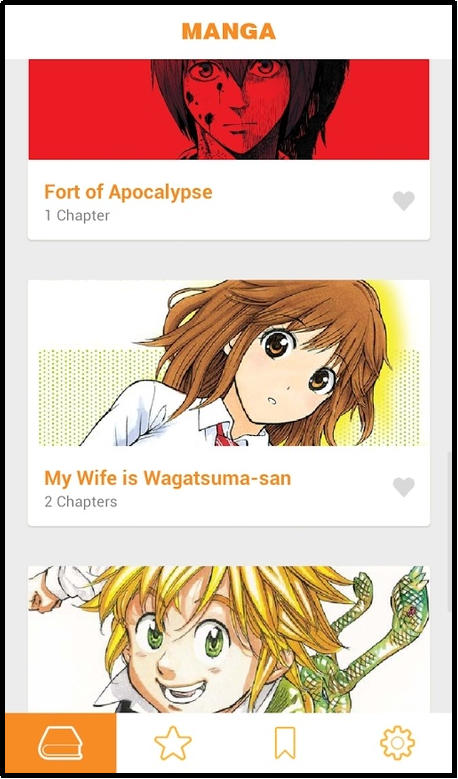 Having the official manga app at your fingertips makes reading the latest manga volumes straight from Japan a breeze. Crunchyroll Manga is a certified app containing all the original mangas for Android and iOS.
It lets you easily read the best manga collections as soon as it reaches Japanese shelves. Moreover, it contains almost all the trendy mangas such as Fairy Tail, Space Brothers, and Attack on Titan. Crunchy Roll Manga The app has a simple design and valuable customizations to improve your overall experience.
The quick search feature of CrunchyRoll Manga is something to talk about. This feature helps you search the Mangas with the name of their characters or authors.
ComicRack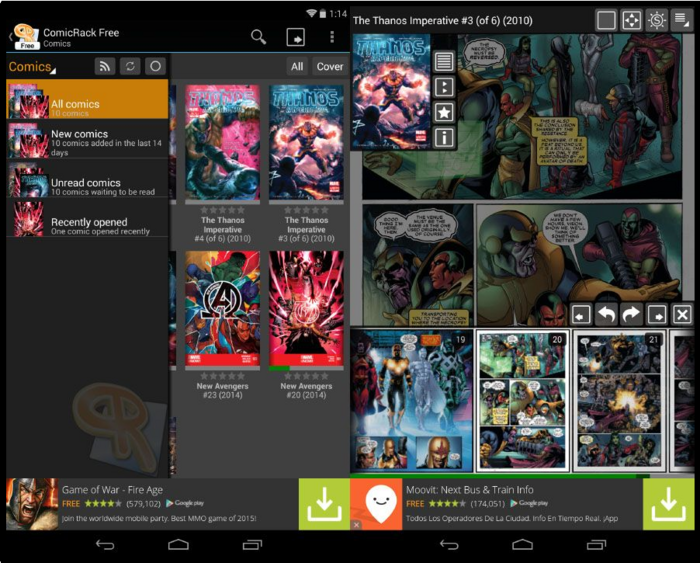 ComicRack is among the most famous Manga reader apps. The application comes with several built-in reading tools that will enhance your vibe. On Android smartphones, ComicRack performs pretty well.
The best part about Comic Rack is its customizations. You can customize everything in this app. These customizations make you feel at home. Moreover, this app is only available forAndroid users.
To enhance the application, you may use different colors. The software works with various formats, including CBZ, CBR, CB7, CBT, PDF, DJVU, and online Mangas. The premium membership of this app provides you with a massive library of mangas with unlimited downloads.
Download: Android
Tachiyomi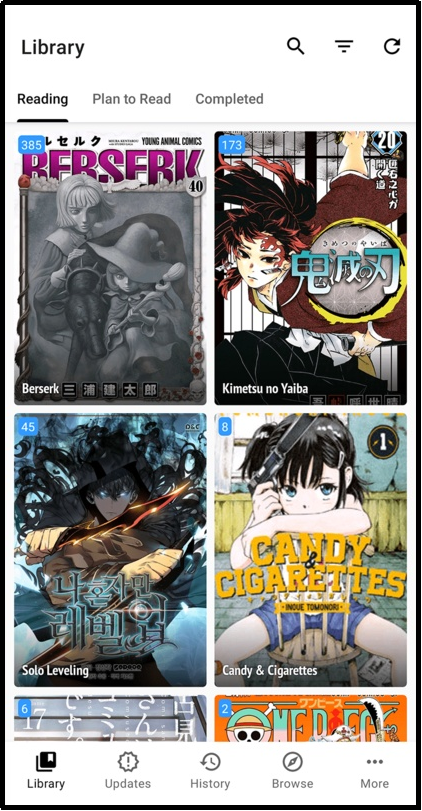 If you like Japanese Manga, you've probably heard of Tachiyomi. Tachiyomi is in the pocket of every Manga lover due to its popularity. This app's popularity comes due to its being a free and open-source Manga reader.
The application works nicely on Android smartphones. However, it is not accessible on some older versions of iOS. Tachiyomi's library contains almost every Manga you can think of.
The standard viewer on Tachiyomi is beautiful and straightforward to use. It contains a color filter to help you read in the dark. The free software is updated regularly, bringing the most recent Manga comics into your hands. The app is available for free on the Google Play Store.
Download: Android
Manga Zone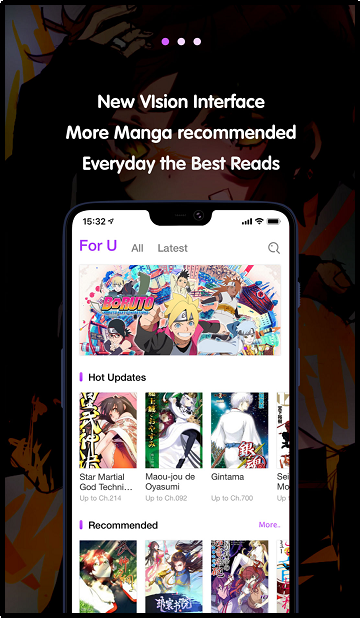 Manga Zone
Manga Zone completes another excellent option to look at. This is a must-have app for everyone who enjoys reading Manga on their phone. Manga Zone has a massive selection of over 15,000 titles to choose from.
Moreover, all the Mangas on Manga Zone are available in English. It will save the time you will spend looking for the English version of your favorite Manga. It is available for both Android and IOS. However, the Android version is not available on the play store, and you have to download it from Manga Zone's website.
Manga Zone, like Shonen Jump, releases new episodes as soon as they are published. It also allows you to save your favorite Mangas for later.
Anime And Manga Amino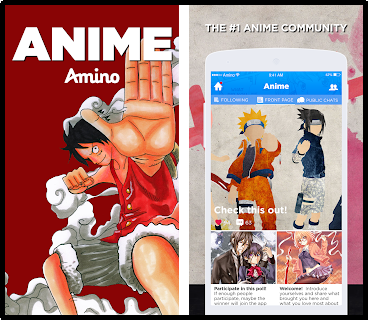 Last but not least, Anime And Manga Amino is an excellent app for Manga lovers. If you are a part of the Manga community and love to share and discuss your experiences with Manga, then this app is the best for you.
Apart from reading Mangas, this app serves as a social media site to connect users. Many famous Mangas are available on this site, including Dragon ball, Anuyasha, Jujutsu Kaishen, and death note.
Through this app, you can share your character drawing and costumes. This app is like a gold mine for Manga lovers to interact with others.
Conclusion
Manga is not just a comic; it is the name of a whole feeling and experience. We talked about the 16 best manga apps for Android and IOS of 2022, in which every app has its quirks and features.
Shonen Jump is a bit better in terms of UI and features. That's why it is above Viz Manga and INKR Manga. Moreover, pay close attention to the details of every app and choose the one which best fits your needs.
No more content