Android, created by Google, is among the most extensive and widely known operating systems, primarily for mobile devices such as smartphones and tablets. It has a lot of features and adaptability, especially concerning creating, downloading, and installing apps. Have you considered using the Android os for PC?
Android Operating system could also be installed on Windows and any other system. You can operate the Android Operating system on a Computer using various emulator programs accessible online. You will be able to operate Android apps on any Windows Desktop pc after installing one of these apps. This post covers the ten best Android OS for PCs that will allow you to experience an Android-like environment on Windows.
10 Best Android OS for PC
2. Prime Operating System (OS)
1. BlueStacks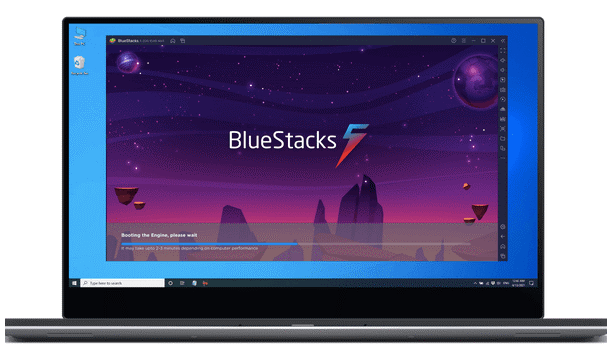 Bluestacks is a user-friendly tool for running Android apps on any computer. Bluestacks can be the ideal environment for simulating the Android Operating system on your computer or laptop, from playing video games to operating any Android-based apps.
Features:
One of the lightest and quickest Android emulators.
Pre-programmed game controllers are included.
Built-in controls that can be customized.
Allows users to play video games on several displays at the same time.
Optimizes PC performance when running resource-intensive programs.
There's a real-time translating option that lets you play video games in your native tongue.
For a better gaming experience, use a high FPS rate.
Provides a wide range of high-definition games.
Pros: 
It is simple to operate as well as to set up.
It can create shortcut keys for Android applications.
It is not necessary to register to download and install the software.
You may use it to run apps from shops and APK files.
Cons:
It does not work with Linux.
You'll get more popup advertising with the free plan.
2. Prime Operating System (OS)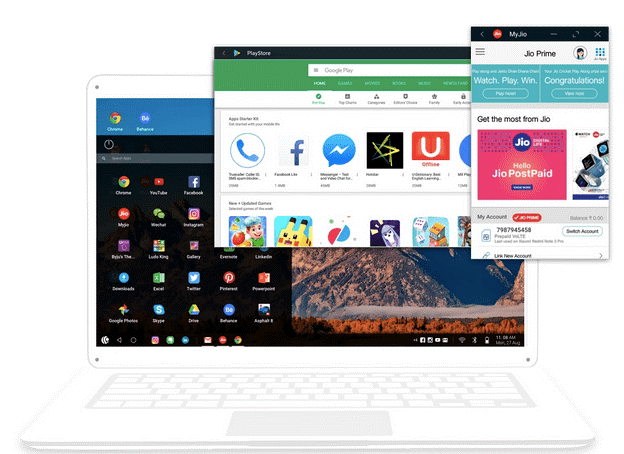 PrimeOS is yet another excellent Android Operating system for PC that works on laptops and desktop computers. PrimeOS is the ideal choice if you want an Android OS for your PC that replicates the Android experience on your desktop.
Features:
Provides a complete desktop experience.
Both Windows and Mac OS X are compatible.
A user interface that is both convenient and aesthetically appealing.
The critical mapping feature is included for customizing game controls.
Performance that is lightning fast.
Using the alt+tab key, quickly shift between numerous tabs.
There is a built-in file manager.
Pros:
With a desktop interface, it provides a complete Android ecosystem.
Three times faster than a Windows budget laptop.
Play Android games on your PC
It outperforms all other operating systems in terms of performance.
Cons:
There isn't any full-screen support.
3. Chrome OS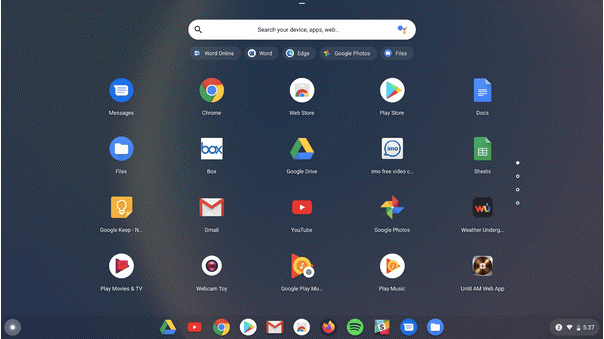 Chrome OS is a web-based operating system designed specifically for non-tech-aware users, is another excellent Android OS for PC. If you're looking for an Android Operating system for PC that gives you the same Android experience on your pc or laptop, Chrome OS is the way to go. It is compatible with Windows and Mac OS X.
Features:
Windows, macOS, as well as Linux operating systems are all supported.
It's easy to set up and utilize.
A safe and secure environment.
Search assistance that is tailored to you.
The device has a "Status Panel" function that shows the battery status, WiFi connectivity, and other essential data.
A separate launcher for launching apps and games quickly.
Pros:
It allows for quick and easy operations.
It is a low-cost, portable computer running on the Android os.
It's designed for a typical day's productivity.
Cons:
Not recommended for expert users.
To print, Chromebooks must use Google Cloud Printing.
4. Phoenix OS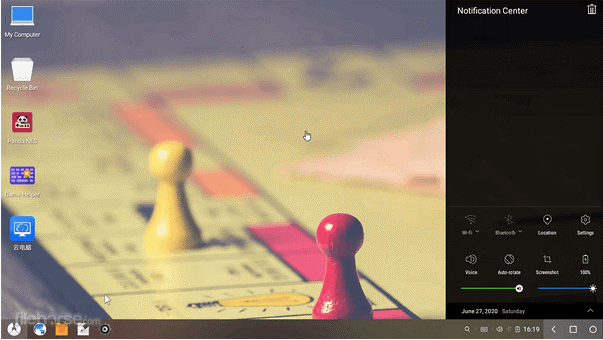 Phoenix OS allows you to enjoy a superb gaming experience while playing your choice Mobile games on your pc. With the Phoenix Operating system, you can effortlessly operate Android applications and games on the big screen. Multi-window support is available in Phoenix OS, allowing users to operate on numerous apps simultaneously.
Features:
Multi-window support is available.
The x64 configuration is supported.
It comes with significant mapping features pre-installed.
All of your alerts may be controlled, seen, and managed from one central location.
Toggle between different apps with a single keystroke.
The capability of app clones allows you to make several versions of the same program.
Pros:
It provides a fantastic gaming experience.
New features are included regularly.
It includes Nougat.
Cons:
There are a lot of advertisements on it.
It's fast-paced for the games.
5.  Openthos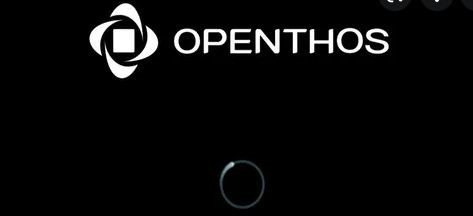 Openthos is an open access Android operating system for computers. Here are some of the primary features of this useful Android OS software that you may run on any computer.
Features:
Chinese algorithms have been used to improve security.
Native GUI that isn't too heavy.
Low latency and an fps of 60 frames per second.
Biometric authentication, as well as disk encryption, are included.
Multi-window, File Manager, as well as Task Scheduler are all included.
Windows, Linux, and Mac OS X are all supported.
Pros:
UEFI Boot Manager with Windows, Linux, and OS X support
It runs on Windows, Mac OS X, and Linux. It has an ultra-light local GUI.
It comes with a multi-window mode, file, and task manager.
Cons:
With older computers, there are certain incompatibilities.
6.  Lineage OS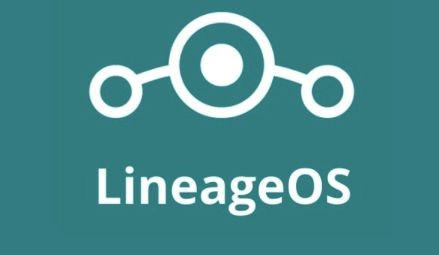 Lineage OS is an updated open-source Android OS architecture running on the Android mobile operating system. You may use it to run Android apps, play games, and customize your settings.
Features:
A lock screen is included for added security.
It has a one-of-a-kind "Privacy Guard" function that lets you regulate app permissions.
Adjust the brightness, reorganize the icons, and add themes to personalize the UI.
Updates are issued continuously.
Pros:
Screen lock feature for further security
Updates are issued regularly.
It contains a "Privacy Guard" feature that helps manage app permissions.
Get a taste of pure Android.
Cons:
Rooting can be a security risk because some financial apps will not run on a rooted smartphone.
The bootloader must be unlocked, which is a potential threat.
7.   Genymotion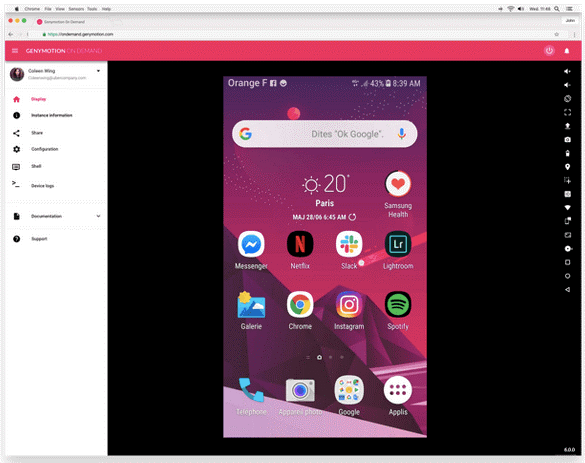 The Genymotion Android-powered blends in seamlessly with any setting. There are four main packages: free, on-demand, membership, and cloud. When it comes to testing Android apps on PCs, this is a solid example from an Android os.
Features:
Optimized PC performance uses less RAM.
The best protection in the industry.
SDKs and APIs are simple to incorporate and use.
Immediate access to an infinite number of virtual machines.
Configuration is simple
Pros:
It can be set in various ways.
It takes only a few minutes to be made ready.
It comes with an extensive library of simulated and bespoke devices.
There is a free version available.
Cons:
The premium edition is rather pricey.
It does not allow you to choose various screen resolutions.
8.  Android x86 Project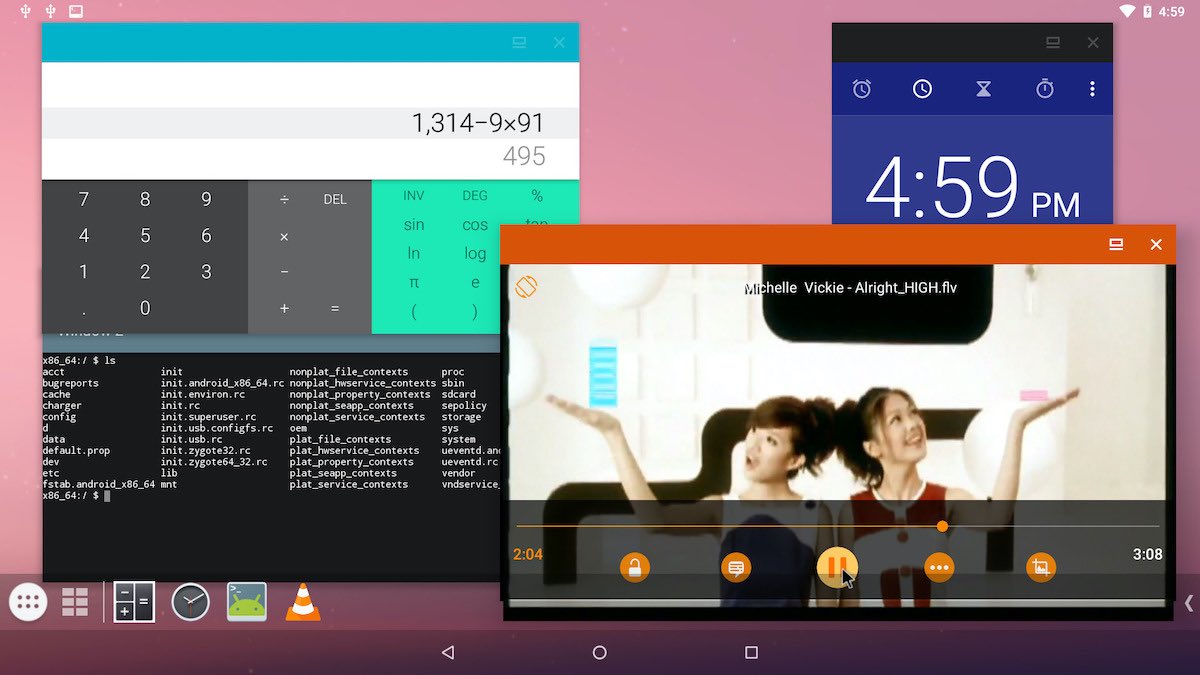 Android x86 is an Apache Public License 2.0-licensed accessible project. This lightweight, integrated development environment lets you enjoy an Android-like experience on your desktop or laptop computer.
Features:
Bluetooth and WiFi connectivity is available.
Lineage OS is used.
Multiple creators and developers are actively working on it.
Controls for multiple tasks are simple.
Pros:
Actively worked on a PC version of the open-source Android os.
Provides devices with consistent support.
Cons:
9. Bliss OS x86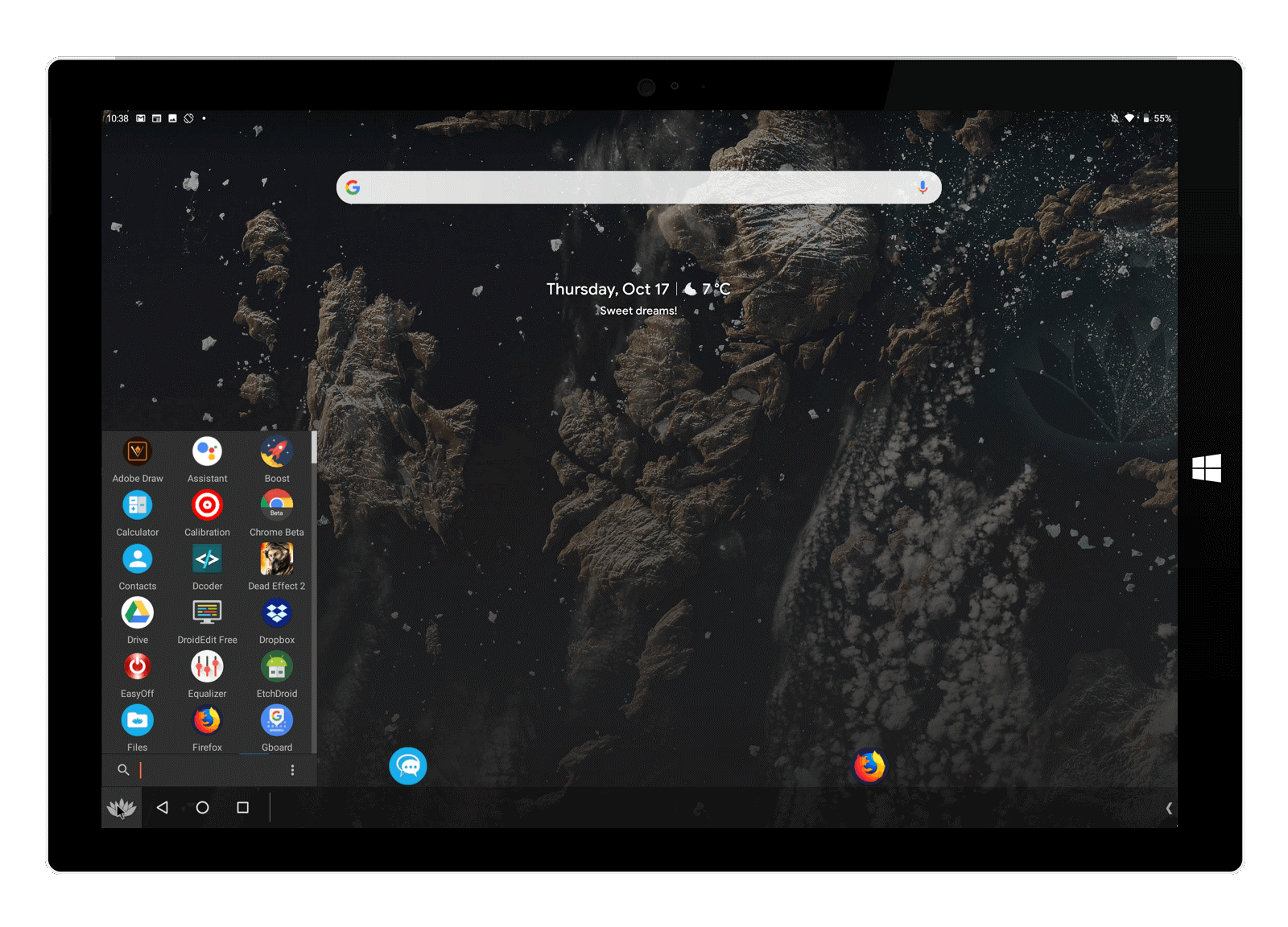 Bliss x86 is the next top Android Operating system for PCs on our list. Bliss OS x86 is yet another free Android OS program that is safe and has a lot of complex capabilities. Bliss OS is available in three separate versions for computer, tablet, and stock, as per your needs.
Features:
On many levels, optimizations, upgrades, and modifications are offered.
Chromebook, Windows, macOS, and Linux are all supported.
ARM and x86 architectures are supported.
Configurations for gamepads are included.
Pros:
An activity and graphics launcher are included.
Virtualization for ARM is possible.
Cons: 
Hardware support is restricted.
10. Remix OS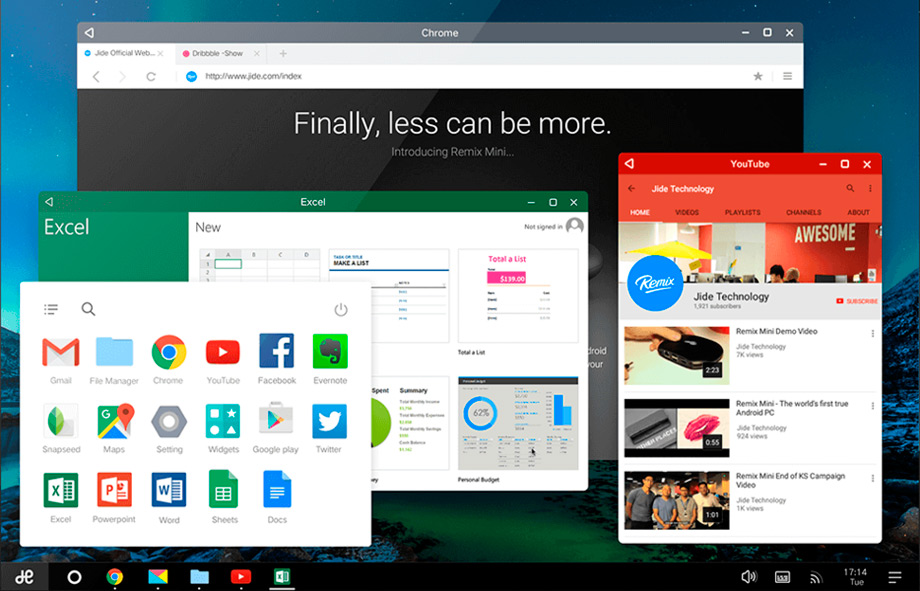 Remix OS is a full-featured Android operating system that lets you run practically any Android app on a PC or desktop computer. It has a matching Taskbar and right-clicks capabilities to Windows, which makes switching between programs a breeze, resulting in a seamless integration of Android and Windows OS.
Features:
Beautiful, easy-to-use interface.
The installation process is quick.
Hardware requirements are minimal.
The 32-bit and 64-bit operating systems are supported.
Pros:
The user interface is simple and easy to use.
Options for Android synchronization that work well.
Cons:
For programmers, there is little value.
Final Words
Here are the top ten Android operating systems for PCs, which you could use to test and build Android apps, play video games on a big screen, or experience an Android-like experience on Windows, Mac, Chromebook, and Linux.
No more content