Just a while ago, you had to sit in front of a TV box with a hurting back to see your favorite shows. You could not move an inch because you didn't want to miss a single second of your favorite show. However, times have changed. 
The procedures also changed. TVs are more than merely image display devices. They've evolved into SMART TV. New technologies have taken everything to the next level. You no longer need a television to watch your favorite shows or get the latest news.  
The majority of people currently watch television on their computers or cell phones. Internet Protocol Television (IPTV) is a term that refers to television that broadcasts via the internet. It is a broadcasting service that allows users to broadcast multimedia content over Internet Protocol (IP) networks. 
A person can stream material from TV channels over the web by purchasing, subscribing to, or using a free IPTV.
6 Free IPTV Players For Windows
1. VLC Media Player
If you have used a computer in the 2000s, VLC must be your default media player for audio and video files. Likewise, it has upgraded with time and become an IPTV player. VLC depends upon an open-source multimedia player framework. VLC has the most extensive library of streaming protocols and file formats.
The best part about using a Free VLC media player is that it won't annoy you with ads or other spyware.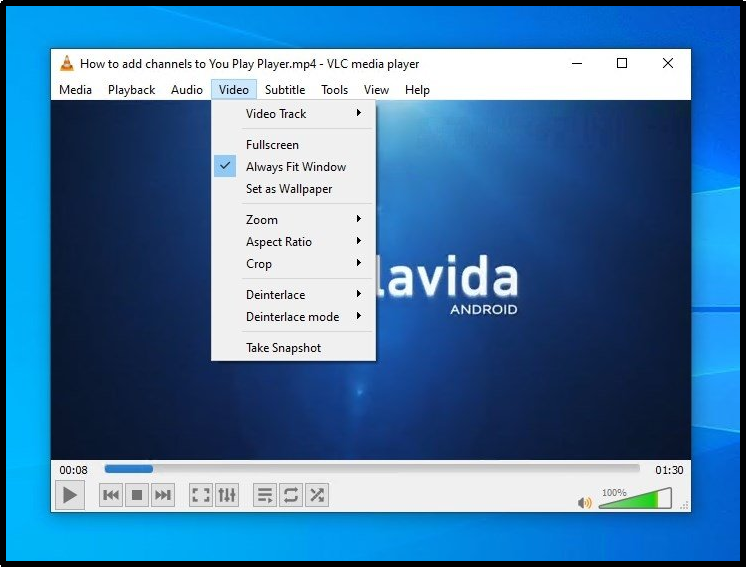 Main Features
It has a user-Friendly interface which makes navigating through options easy
It does not contain any ads or spyware and keeps your data safe
Supports a large number of multimedia formats
It comes with a universal plug and plays
2. Free TV Player
FreeTV Player is another good choice for IPTV on windows. You may use this software to watch live Tv, sports, and other entertainment on your computer. Moreover, you can also enjoy internet radio stations using the Free TV Player.
Free TV player might seem to be a mediocre option because it's not a beautiful interface. However, if you dive in deep, you will find out that it has the best features an IPTV player can have.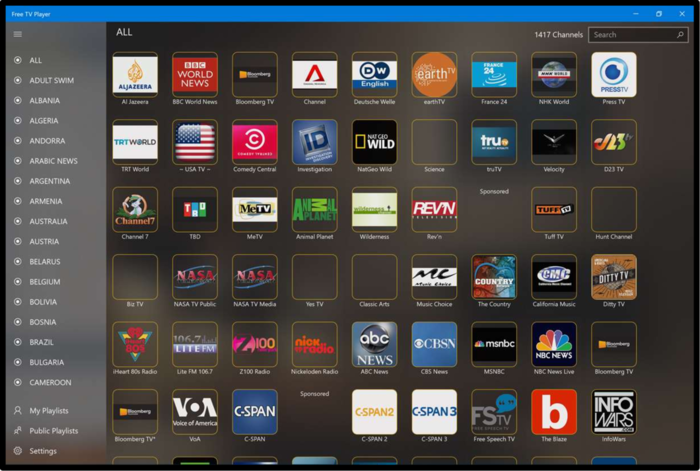 Main Features
Wide variety of channels available in the library
No ads or spyware
It can be used on Windows PC as well as Windows phone
Its playlists are M3U formatted
3. Kodi
Although Kodi is a relatively new player, it gives a tough competition to the best. You can use Kodi on both the Firestick and Android devices. It offers a variety of streaming solutions, including live streaming of movies, television shows, dramas, and documentaries, as well as VOD (Video on Demand). 
It also comes with several valuable add-ons that make broadcasting much more enjoyable. If you're hunting for an IPTV player with these capabilities, try the Kodi IPTV player and enjoy an endless online experience free of junk and hassles.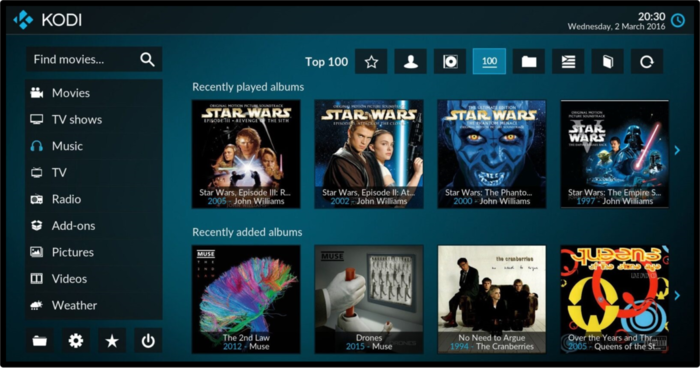 Main Features
It comes pre-equipped with a playlist loader which helps you to add multiple M3U files
With its VOD (Video On Demand) feature, you can watch your favorite programs even after they have ended
The interface is simple to use with a bunch of add-ons
You can download media through the Kodi IPTV player
4. Simple TV
Simple TV is another excellent option to watch TV programs on your Windows PC. Although it does not support too many File formats like VLC or Kodi, it is still worthy of being on our list. The best part about Simple TV is that you can enjoy radio channels along with TV channels.
Radio and TV channels' picture and sound quality are among the best.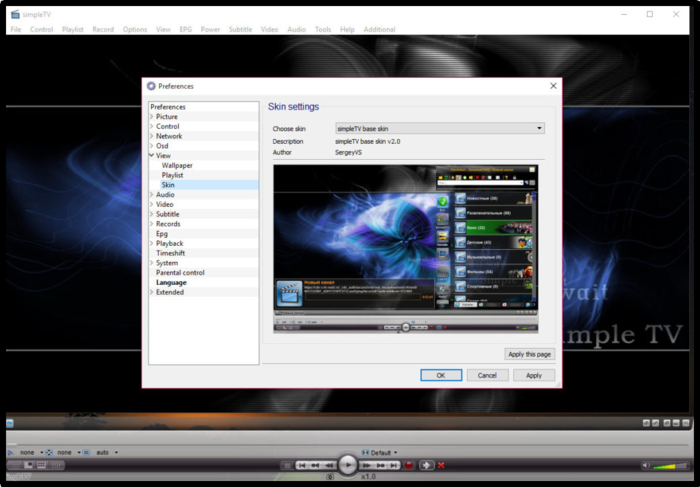 Main Features
User-Friendly interface
This player supports LUA scripts
It allows you to see the playlist of other users so you can choose an excellent movie for tonight
The sound quality is crystal clear
5. IP-TV Player
IP-TV Player is an influential broadcaster and multimedia player that uses VLC player source code to help you tune in to your TV stations on your Windows PC in real-time. Moreover, it allows the users convenient access to live TV streaming.
IP-TV player is best known for its feature to record and save movies.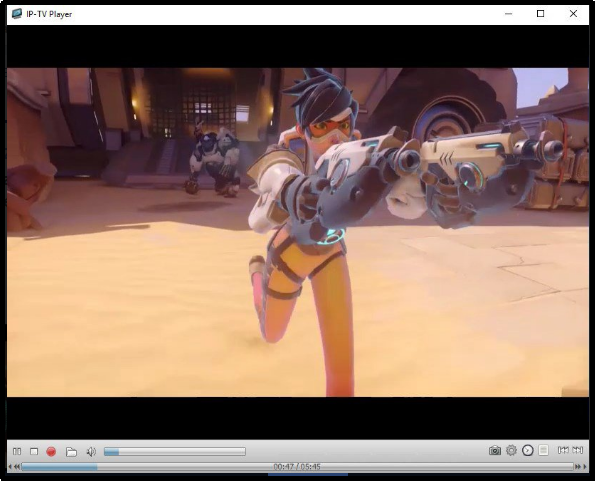 Main Features
Several playlists in M3U formats are available on the player
It is also compatible with MOV, API, MP4, and WMV files
IP-TV also allows you to record and save the movies
It can be run on older versions of Windows too
6. Ott Player
How can we forget the Ott player while talking about IPTV? Ott player eliminates the need for a set-top box and helps you enjoy your favorite shows on your PC and mobile. It supports m3u8 playlists with no advertising, and the ott player service may be activated by entering registration information.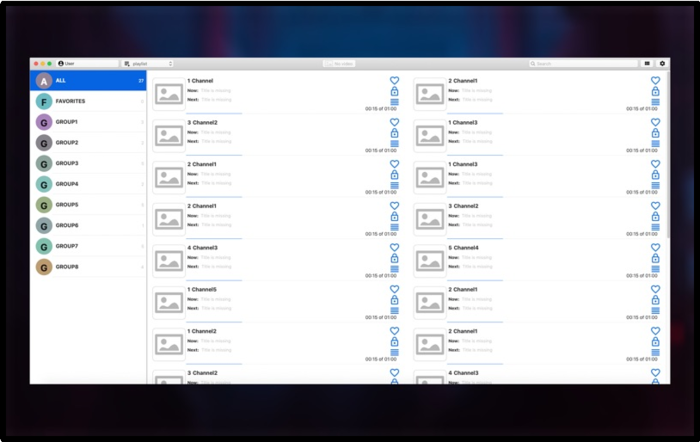 Main Features
It has a single, streamlined site to manage all of your settings.
Ott player is compatible with various platforms, including Windows PCs, mobile devices, hololens, and the Surface Hub.
Many protocols are supported, including HLS and TS via UDP, RTMP, and RTSP
It is completely free of ads to enhance your user experience
6 Best IPTV Players For MacBook
1. Gom Media Player
Gom media player is the best for IPTV players for Mac. The IPTV algorithm for Mac is a bit different for Mac, so every IPTV player can't work for both Windows and Mac PC.
You can enjoy high-resolution movies along with a recording or save them to see later. Gom is one of the oldest IPTV players, and their experience is evident in their interface.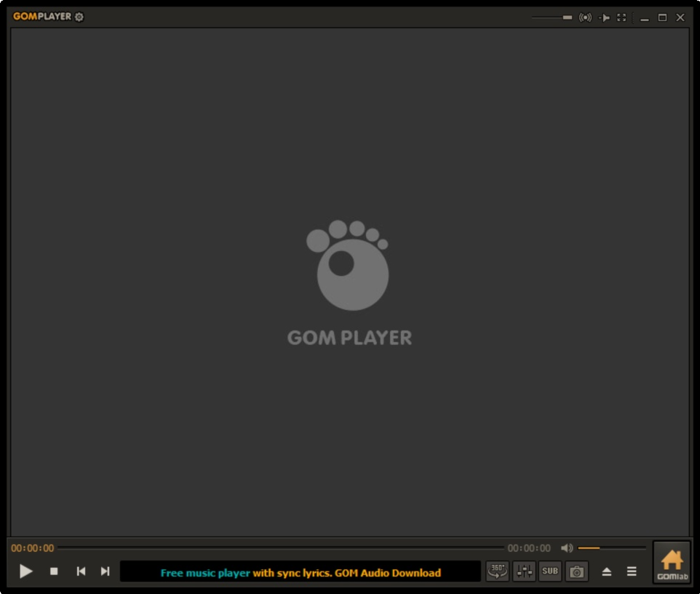 Main Features 
Streams without lag or buffering
4K Ultra HD video quality supported
No annoying ads in between movies
Supports all the video formats 
2. GSE-Smart IPTV
GSE Smart IPTV is a dedicated IPTV player. It is developed on Internet TV. You will manually download the m3u playlist, paste it into the GSE player, and then enjoy the channels. The application is entirely user-friendly with advanced EPG solutions.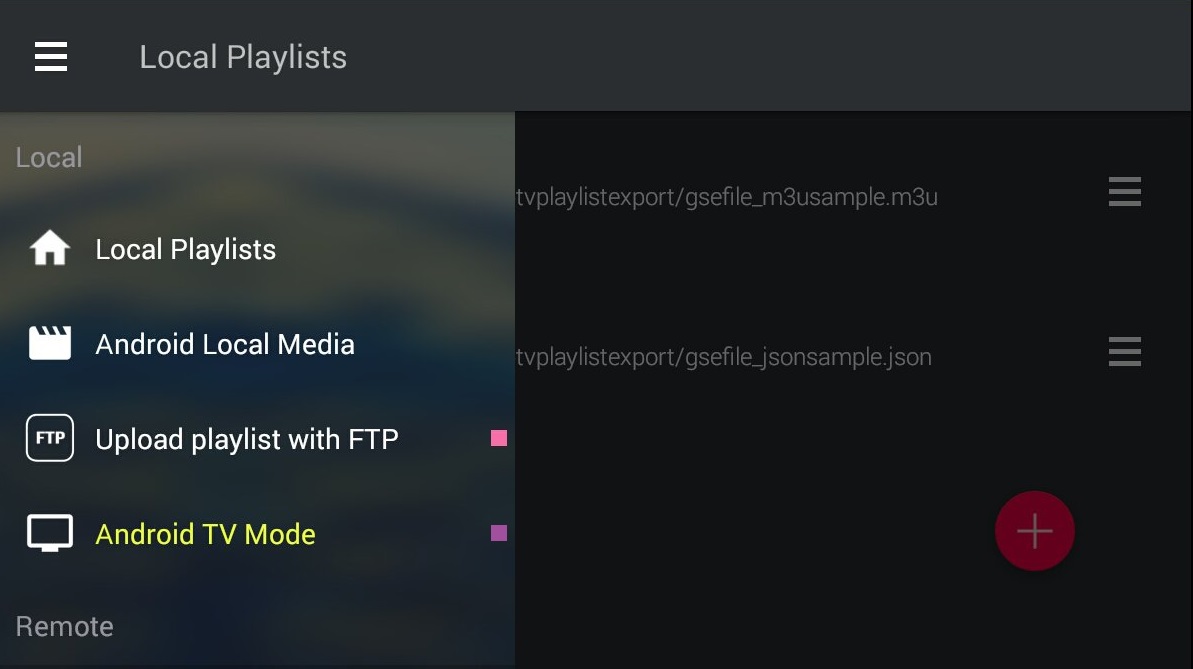 Main Features
GSE supports Chromecast
It works with all m3u playlists, including local, remote, and secured ones.
GSE supports the XTREAM-CODES API.
Child control option to keep an eye on your kid's activities.
3. IPTV Smarters Pro
Another of the top IPTV Players for Mac is IPTV Smarters Pro. a dedicated IPTV player for Mac-specific programs. The software is not accessible on the Mac App Store. They can be downloaded through the IPTV Smarters Pro site. The interface of this IPTV player is highly user-friendly and was created to meet the demands of all IPTV viewers.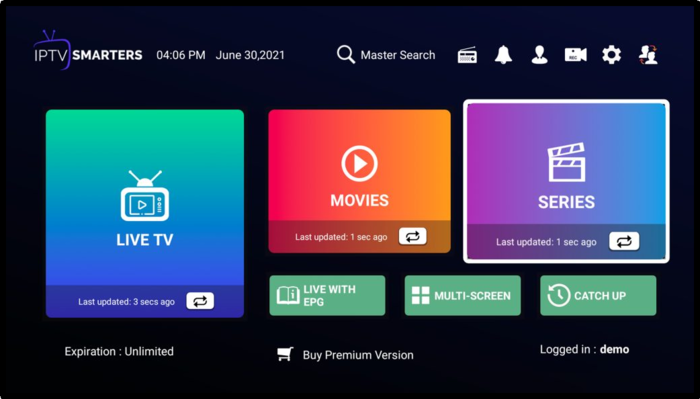 Main Features
It is compatible with the Xtream Codes API
No ads to interrupt the entertainment
Option for added subtitles
It lets you upload m3u files from your computer or through a Link
4. VLC Media Player
VLC has a specially programmed IPTV player for Mac users. VLC Media Player is a famous media player that is used all over the world. It comes with a bunch of functionalities. It has the same functionalities as the Windows version but is tweaked to match the macOS.
You can directly play channels from URLs or through M3U playlists.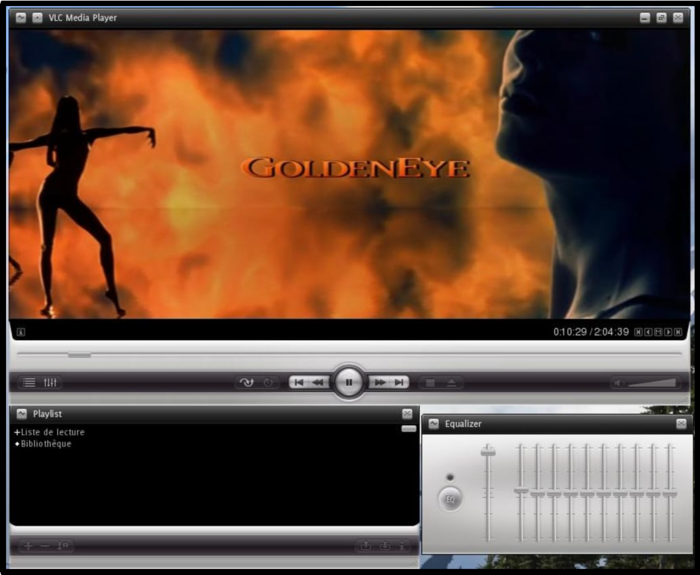 Main Features
This single-player can meet all your IPTV needs.
Free, open-source application
Simple to set up and utilize
Adding and removing playlists from the player is simple.
5. Kodi IPTV For Mac
Another outstanding IPTV player that controls all local and internet streaming files is Kodi. Like VLC Media Player, Kodi is specially programmed to provide the best user experience to their Mac users. Because you can download IPTV extensions to stream live TV channels and movies on Kodi, it also functions as an IPTV player.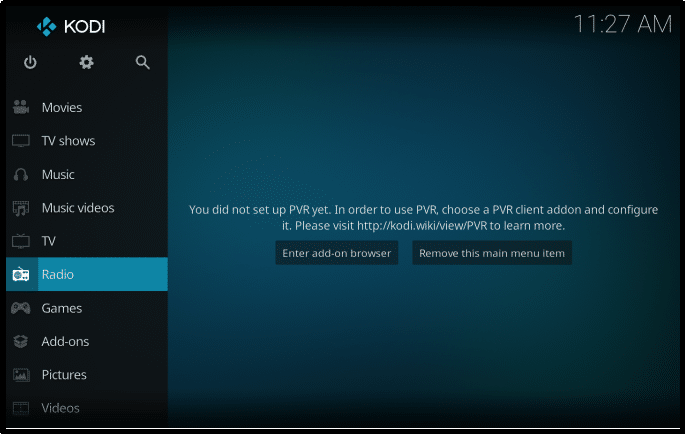 Main Features
It's a free, open-source media and IPTV player
There are several IPTV Kodi add-ons offered
You can enjoy both offline and online videos 
No lag or buffering issues
6. 5K Player
5K player is only available for Mac. 5KPlayer for Mac is one of the top IPTV players available. Furthermore, it functions only as an IPTV player, browsing IPTV m3U playlists and URLs.
It can stream videos from Youtube, too, and you can also record and save the videos. It won't disturb you during movies with ads.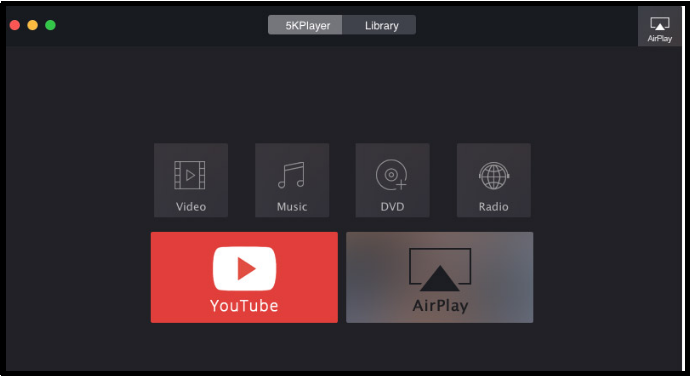 Main Features
It provides a more user-friendly video viewing interface
The fast speed feature of this 5KPlayer increases streaming quality and gives superb visuals and audio
This player supports HLS (Hue-Saturation-Lightness) streaming and M3U8 playlist URLs
Its all features are available free of cost
Conclusion
All the players we put on our list won't disappoint you. However, if you are a Windows user, there won't be any better option than the VLC media player due to its feature-rich library and easy-to-use interface. On the other hand, Mac users can look towards a Gom media player to have a complete experience of an IPTV player.
All the IPTV players on our list provide their services free of cost. Each of the IPTV players comes with unique quirks and features. Therefore, after reading this article, evaluate every part of every player and then decide which one will best suit your needs.
No more content