Regularly, we use the computer to download music, movies, photographs, and other documents, but we occasionally download duplicate items that take up a lot of disc space. The system begins to lag and slow down due to the excess of duplicate files and directories.
To get rid of duplicate files, you'll require duplicate file removal software, which can help you scan for and remove all hidden duplicate files.
Searching for duplicate files manually will take a long time and may leave some duplicates behind. This is why you need the best duplicate file finder, which can automatically search for duplicate files throughout your computer. This post will show you the top 8 duplicate file finder for Windows10. Read on and learn more details.
Top 8 Duplicate File Finder For Windows 10
1. Easy Duplicate Finder
Easy Duplicate FinderTM helps you free up vital storage space on your computer, improves its efficiency, and finds and removes duplicate files with only a few clicks! The software is straightforward and lightning-quick with an intuitive layout. Easy Duplicate Finder also includes intelligent technology that detects actual duplicates rather than just those with the same file name.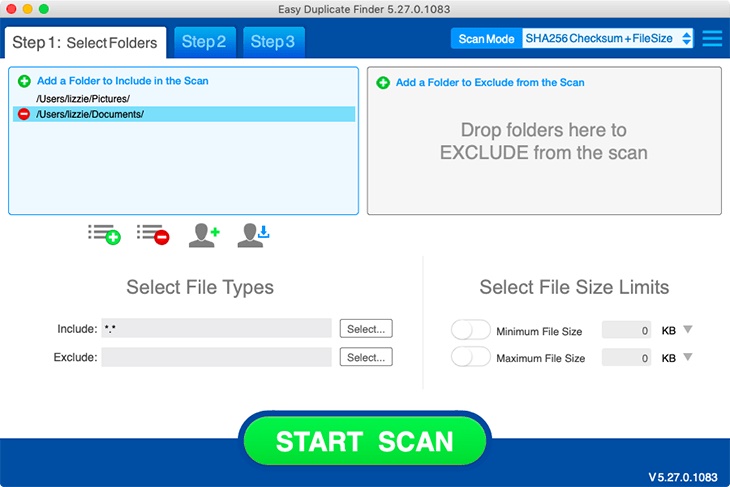 Features
There are several scan modes for different types of searches, such as file, email, photo, contact, and music searches.
The program also allows Mac users to locate and delete duplicates in iTunes, iPhoto, and Photos.
Duplicates should be removed from cloud storage providers such as Google Drive and Dropbox.
Folder comparison mode searches for file copies by selecting one folder as the master and comparing the others.
Easy Duplicate Finder employs sophisticated technologies to detect actual copies, not simply those with the same file type, size, or extension.

Easy Duplicate Finder Review
Price: Its single computer license charges $59.95/year.
Compatibility: Windows
Step-by-step guide:
Step 1: Download Easy Duplicate Finder for Windows or Mac to start. Then, to install it on your computer, follow the steps.
Step 2: When the installation is complete, run the software and select File Search mode to search your whole hard drive or SSD.
Step 3: The Scan procedure may take some time depending on how many files you have on your PC.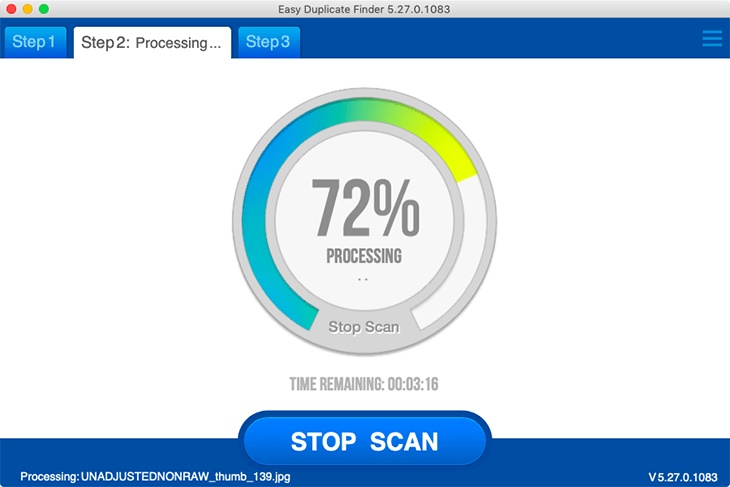 Step 4: Examine the app's results for identical media, including audio, video, documents, and more, after the scan is finished.
Step 5: Easy Duplicate Finder will advise which files you should delete based on your preferences, but you can constantly adjust this. When ready, choose your file management options or press a button to have your duplicates moved to the trash automatically.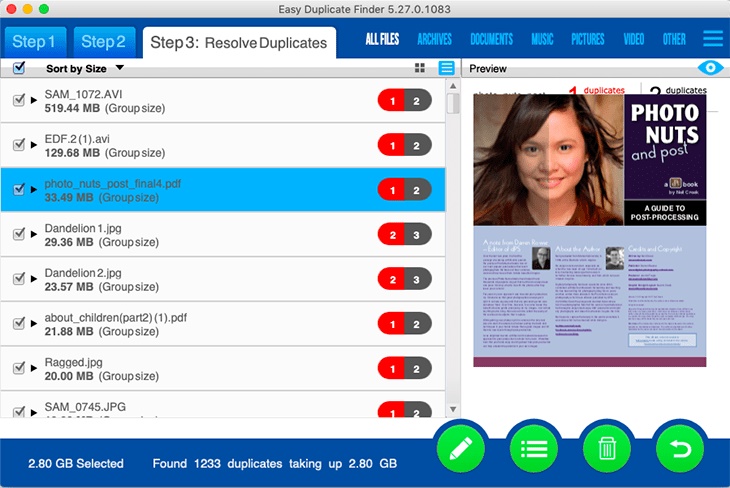 Step 6: Don't be alarmed if you mistakenly delete a file you didn't intend to remove. Easy Duplicate Finder includes a helpful "Undo" option that allows you to retrieve files that you accidentally deleted.
2. SearchMyFiles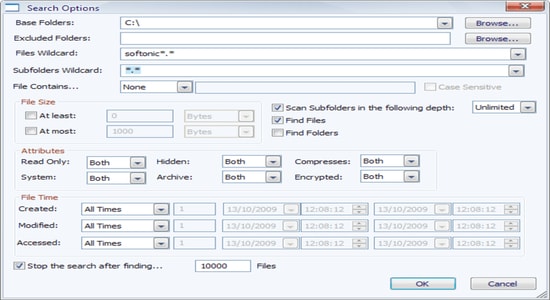 NirSoft's SearchMyFiles is a freeware that provides much search flexibility in a small package. SearchMyFiles allows you to conduct a primary search as well as a duplicate search without the need for installation. This helpful tool is many techies' go-to response to what is the best free duplicate file finder, thanks to its numerous search options and lack of a virtual footprint.
Pros:
It is possible to run it from a USB drive.
There are numerous search options and complex filters available.
There is no need to install anything.
Cons:
The interface is perplexing.
Technical details may be overwhelming to non-technical users.
Verdict: Search my Files isn't the most attractive tool on the market, but it's jam-packed with capabilities. It's also reasonably quick when searching the system for files, leaving little to be desired in speed or functionality.
3. Duplicate Cleaner Pro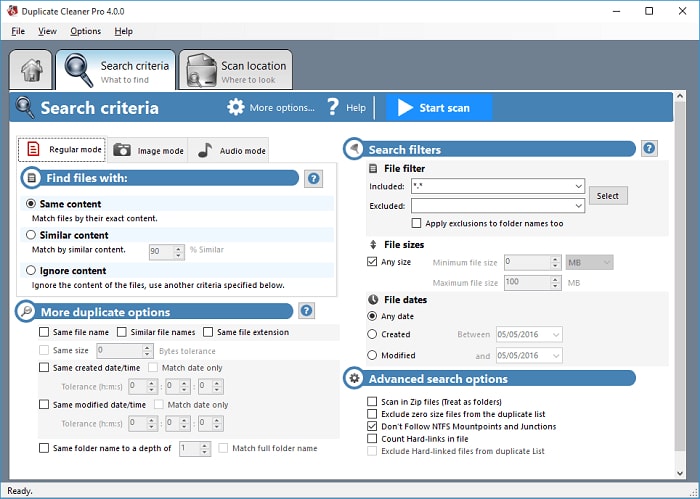 With Duplicate Cleaner Pro, you can effortlessly search for duplicate photographs, videos, documents, and other multimedia material on your system using various filters. It has a very user-friendly dashboard with a tabbed structure that allows users to browse folders and select search parameters to find files that are the same or similar in appearance. English, Armenian, Italian, Turkish, and Portuguese are the languages supported by the Windows duplication finder. Thanks to the "Ignore" function in Duplicate Cleaner Pro, you may protect specific system files and directories from scanning.
Pros:
Duplicate file finder that works in multiple languages.
Sort duplicates by content, name, size, and other factors.
The most efficient duplication scanning engine.
The program's UI is highly user-friendly.
Cons:
There is just a 15-day free trial.
Verdict: This is a good application with a customizable user interface that makes working simple and features a variety of scan modes to help you work more efficiently.
4. dupeGuru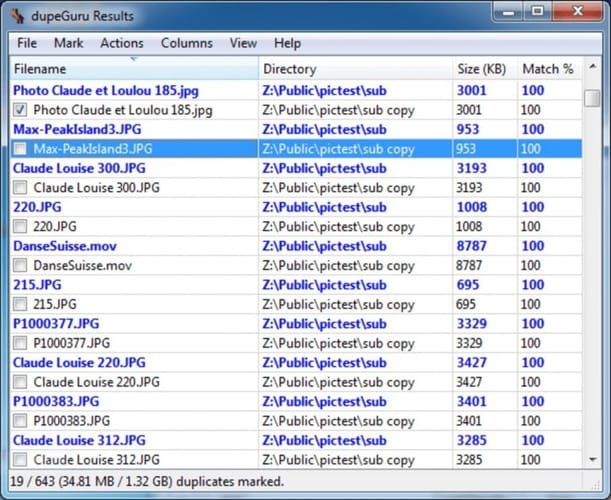 DupeGuru is one of the most excellent free duplicate file finders available, with the option to search by metadata. And no review of dupeGuru would be complete without discussing the specialized Music mode; it is one of the best methods for getting rid of duplicate music files.
Pros:
Rapid and effective
To locate comparable photographs, use the picture mode.
Multiple languages are available.
Cons:
An old-fashioned user interface
Professional programs have more features.
Verdict: dupeGuru is a sophisticated duplicate detection tool that detects and removes similar files from your hard drive, allowing you to free up space and reduce lag.
5. VisiPics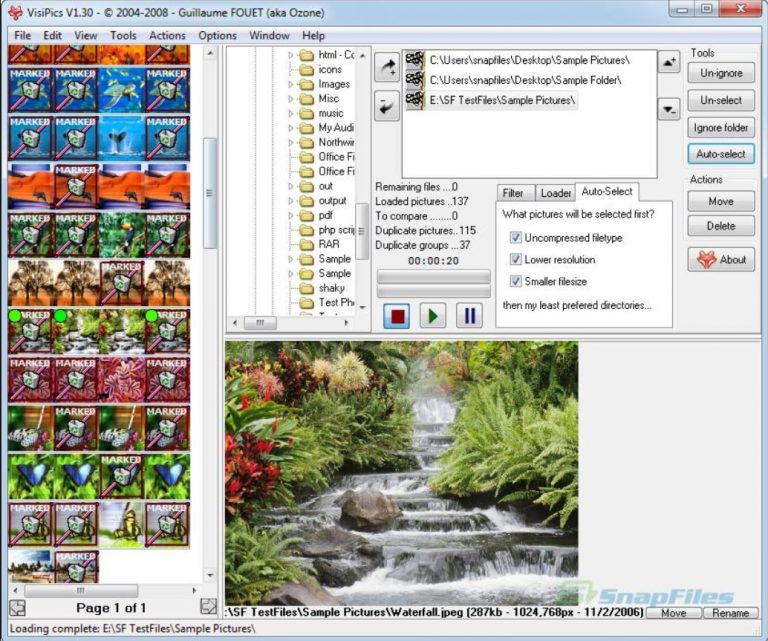 VisiPics is a sophisticated and outstanding picture comparison application that can quickly and easily locate and delete duplicate files on Windows 10 and previous operating systems. You can quickly select your search parameters and limit your scan to specific folders with this best duplicate file finder free for better and more accurate results.
Pros:
It is entirely free to use.
While scanning, it displays duplicates.
Mode of Auto-Selection
Cons:
It only looks for duplicate photos.
Large folders take a long time to scan.
Verdict: For inexperienced users who need to swiftly and simply identify and delete duplicate photographs on their devices, VisiPics is an excellent alternative.
6. Wise Duplicate File Finder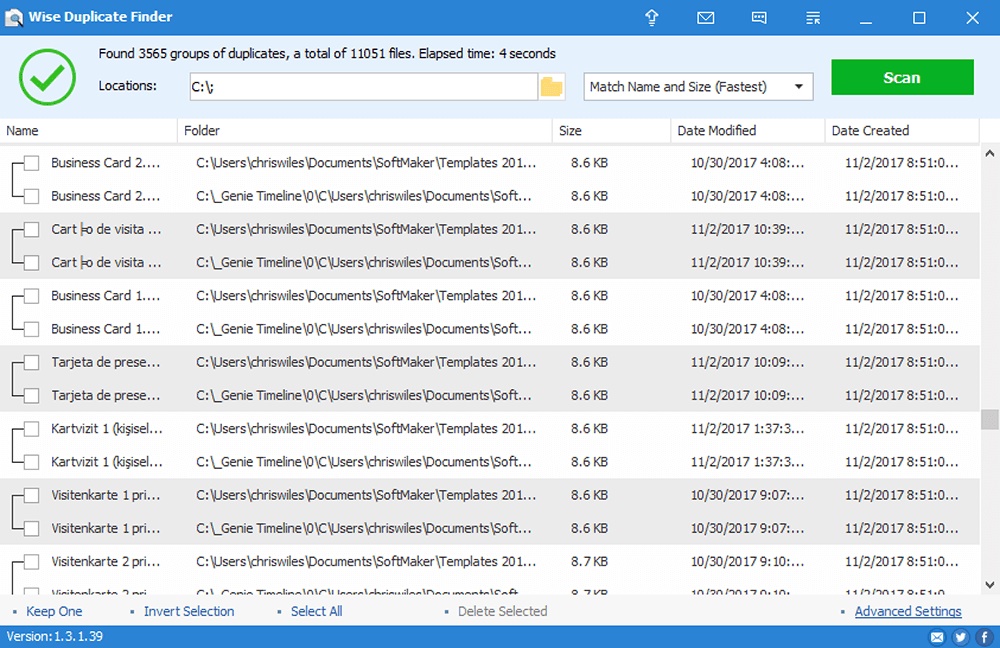 Wise Duplicate File Finder by WiseCleaner lives up to its name with features including empty folder and file scanning and a restore option. Duplicate files can be found by searching for them by name, size, or content, and they can be deleted automatically or manually.
Pros:
Looks for duplicate files and folders that aren't in use.
Can files be recovered after they have been deleted?
Minimalist
Cons:
There are no scan logs.
There is no preview of the file.
Verdict: Wise Duplicate Finder is a program that can help you find and delete duplicate files from your computer. The utility checks the file names and sizes to find those that aren't needed.
7. AllDup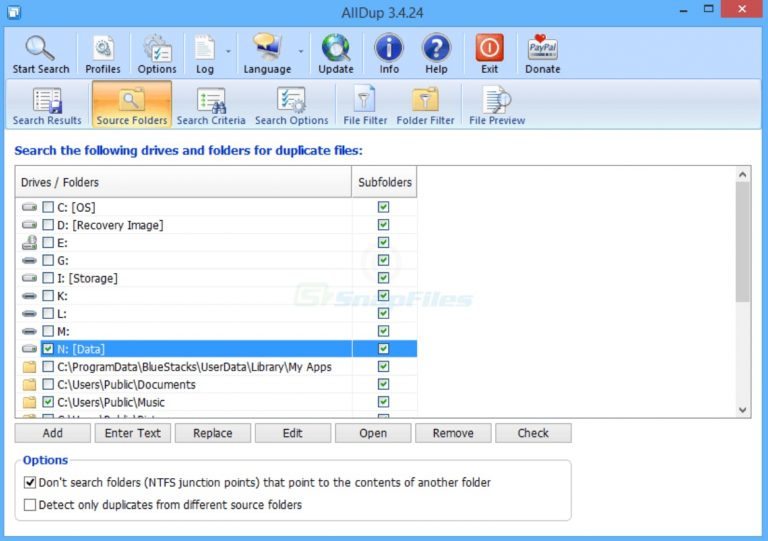 Another valid duplicate file finder is AllDup. AllDup can swiftly detect and eliminate duplicate MP3 files based on their ID3 tags. It can also recognize and delete photographs that have similar qualities. AllDup is a simple duplicate file detector that quickly detects and removes duplicate files.
Pros:
Configurable to the max
The findings of the scan are saved.
Backs up data
Cons:
The interface is clumsy.
Scans can take a long time.
Verdict: AllDup's primary purpose is to find and delete replica files to clean up your system. Install this utility, add the folder you want to examine for duplicate files, and click to begin scanning. The program will not take much time to complete this task, but the results will be precise.
8. CloneSpy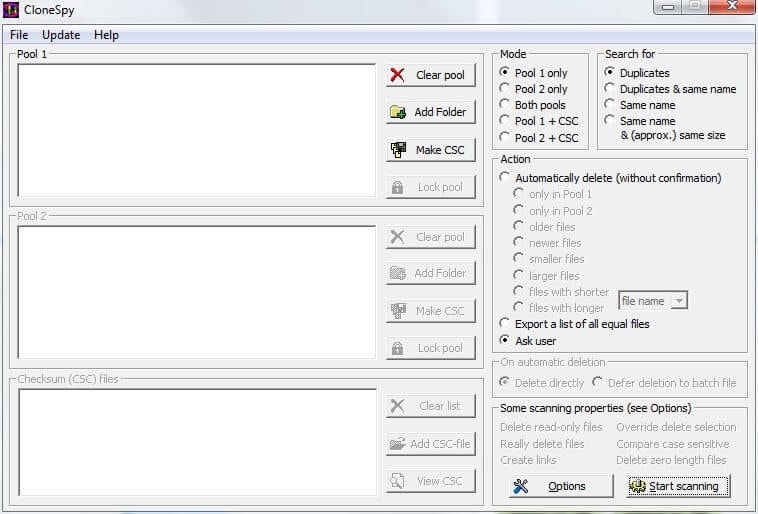 CloneSpy is an old-school duplication program with a few tricks under its sleeve. CloneSpy can detect subtly different duplicate files that other programs may overlook, despite its archaic interface. CloneSpy is available for Windows 8, 7, XP, Vista, and 2000 at no cost.
Pros:
Scanners with intelligence
Files can be exported or transferred without being deleted.
Free
Cons:
The interface is clumsy.
Windows 10 is not supported.
Verdicts: Despite its archaic UI, CloneSpy provides a thorough and error-free search for duplicate files. Furthermore, it is free and includes many of the same features as many expensive programs. Its byte-by-byte comparison option for detecting duplicates improves the scanning process.
Conclusion
Duplicate files on the system can become a major headache as they take up a more significant portion of your hard drive. To keep your system fast and efficient, you must ensure that such redundant files are removed as soon as possible.
In this article, we discussed some duplicate file checkers that you can use on your system to find and delete duplicate files efficiently. We strongly advise you to use Easy Duplicate Finder to duplicate files on Windows.
Price: Its single computer license charges $59.95/year.
Compatibility: Windows
No more content