Adobe Flash Player was one of the best options available for years to view and monitor different multimedia content.
This comprehensive software had a mobile-intuitive interface, could connect to browser plugins and web browsers, and supported video/audio streaming. However, since 2020, the software has become inactive, and many top browsers like Microsoft Edge, Firefox, and Chrome do not support the player anymore.
For movie editing work, you can download top options like Minitool MovieMaker. Its benefits include multi-platform/OS compatibility, robust editing features, and an easy-to-use interface. But if you want to enjoy the various features of Adobe Flash Player, look for a suitable flash player alternative instead. In this post, we cover that more extensively, so go ahead and read.
Top 15 Best Flash Player Alternatives In 2022
Many software options are available currently that claim to be the best flash player alternative available. Therefore, we looked through different options to narrow down based on features and benefits. This list is a compilation of the top 15 flash player-type software options we found.
1. Ruffle
Ruffle is a good flash player alternative to try out, completely written with Rust coding language. This is a comprehensive stand-alone app compatible with different modern OS versions. Moreover, it meets the main security needs that were missing in Adobe Flash player, using modern memory safety and browser sandbox solutions.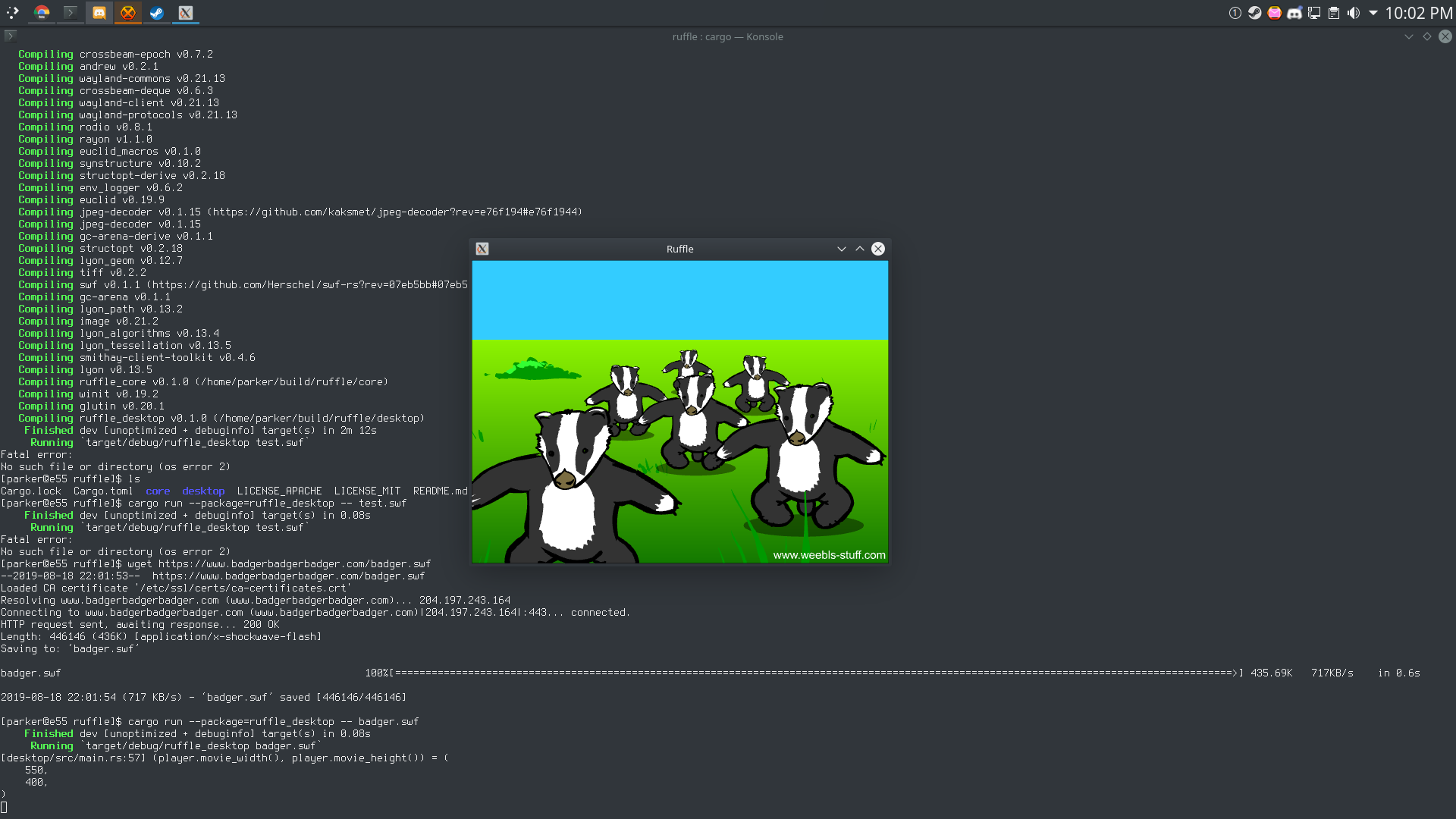 Expect fewer security issues or crashes while operating the OS and web browsers with Ruffle. To note, this is a total open-source GNU-based project and is available for both web and desktop users.
Pros:
Supports multiple platforms and system
Open-source structure
Can evaluate and find diverse flash content automatically
Free to use
Cons:
Many new features are still under production
Most features are standard-level
Outdated support for flash content
2. Microsoft Silverlight 5
Silverlight 5 from Microsoft is a robust development tool for users to create high-quality and engaging mobile and web application user experiences. This works as a free plugin with .NET framework support and omnichannel system compatibility.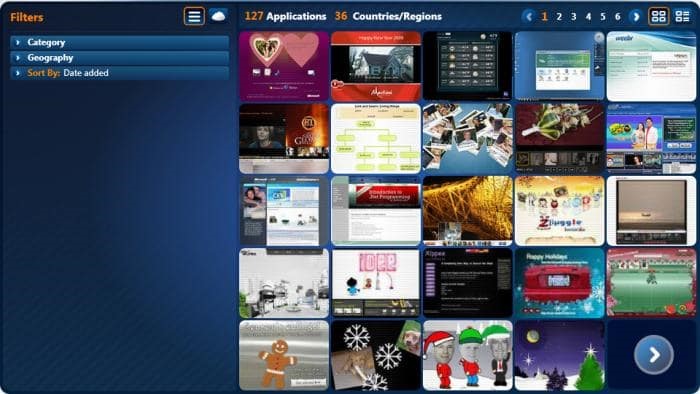 Major streaming service providers like Netflix works with this software for video streaming to Mac and PCs. The quality of the videos is available in HD and SD.
The software comes with many top-range features, like Deep Zoom, Pixel Shader, Pivot Viewer, Media Format Extensibility, and Perspective 3D Graphics.
Pros:
Mobile-intuitive support
Create apps for web/mobile, business, and media
Video-streaming quality is top-notch
Highly-integrated software
Cons:
Video streaming is not the main function
Browser plugins crash often
Complex interface for total beginners
3. OpenSilver
OpenSilver is a suitable flash player alternative in the market, available in v.1.0. This modern, engaging software is completely plugin-free. In addition, it holds an open-source framework that makes it simple to use for many and has many similarities with Silverlight.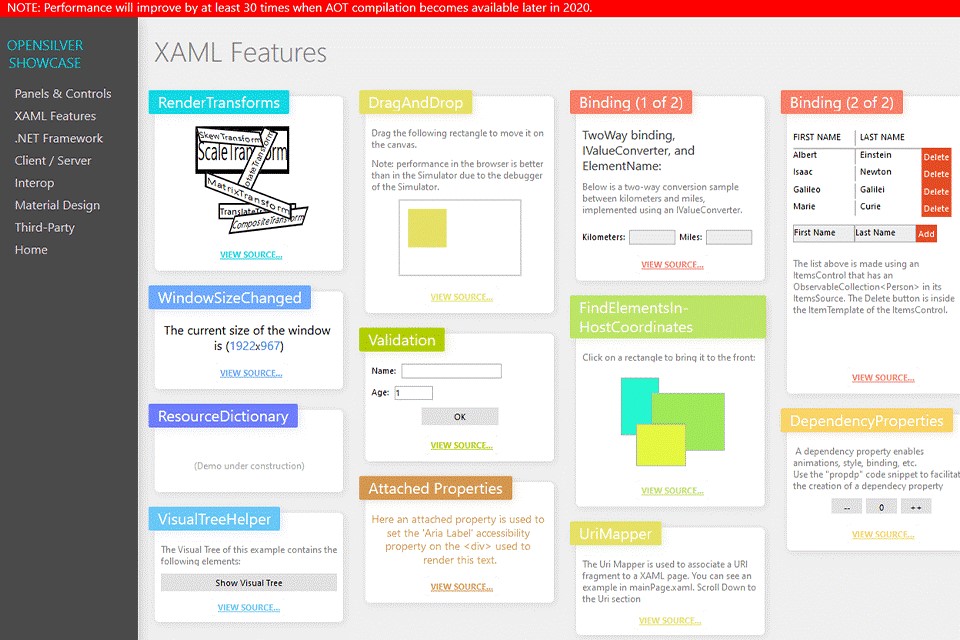 The software runs on Mono for Microsoft Blazor and WebAssembly, aiming to use the benefits of .NET, XAML, and C# frameworks to client-side development. In addition, this type of JavaScript-centric web app works on JavaScript frameworks that support Opera, Safari, Chrome, and Firefox.
Pros:
Multi-platform support
Supports XAML features
Simple interface
Unlimited usage
Cons:
It might be discontinued later
New features are unavailable
Some platforms show difficulty connecting to this software
4. LightSpark
LightSpark is high-quality software that works as a good replacement to Adobe Flash Player for users. This works well with many of the top browsers currently active, like Chrome and Firefox. Plus, you can use the LightSpark plugin on Linux or Windows devices.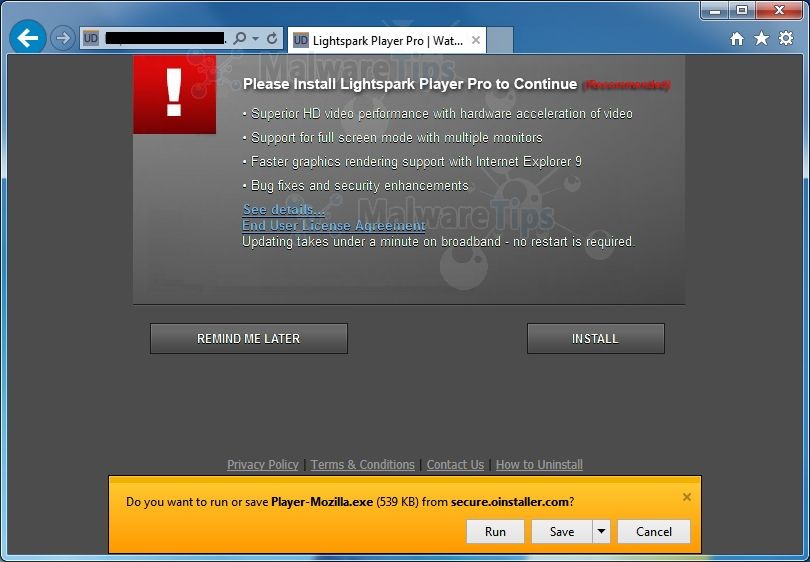 The software allows playback and rendering of different Adobe flash content. The coding language used for creating LightSpark was C/C##. Therefore, you can easily watch Youtube-centric H.264 flash videos on this player.
Pros:
The online forum for browsers is supported
Open-source
Mobile compatibility available like iOS and Android
There is contact support available for users
Cons:
Bugs and crashes are possible
Alpha state is active
Takes time to understand for some
5. Gnash
Gnash is a free media player software that works well in streaming SWF files among the different options available. In addition, the software is compatible with different OS types, like Windows, Linux, and BSD.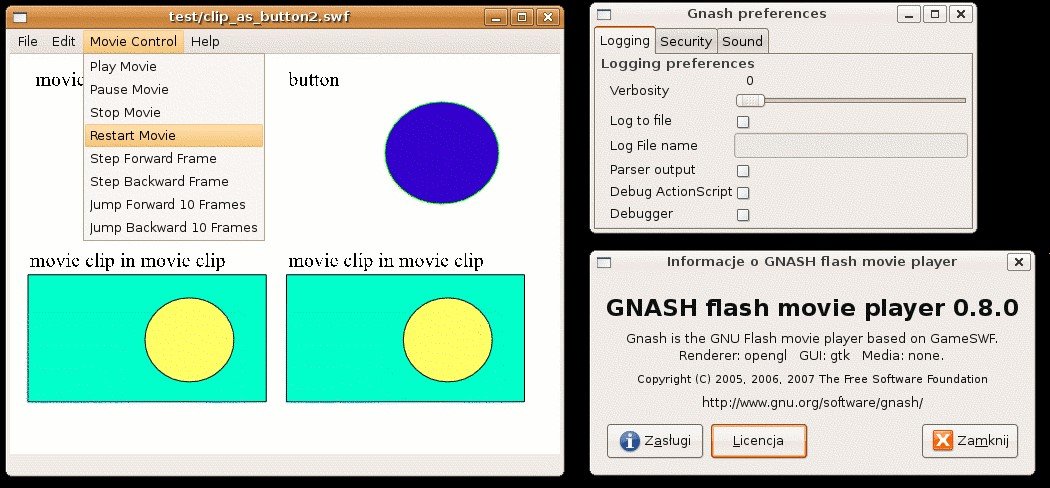 It is a stand-alone player that supports plugins that work on different browsers and is mainly useful for desktop running. Many of the SWF v7, v8, and v9 features are accessible through this open-source Adobe flash player alternative.
Pros:
Free to use
Supports MySQL
Users can extend their ActionScript classes
Security configuration is top-notch
Cons:
Limited features are available
Not best for beginners or people with limited technical knowledge
Software is slightly outdated
6. FlashFox
FlashFox is a flash browser software that comes in both free and premium versions. It is suitable for web portals, Android, and Windows OS and is suitable for mobile-based and web-based video streaming. FlashFox is one of the fastest performing software options available for Android users, with quick installation benefits.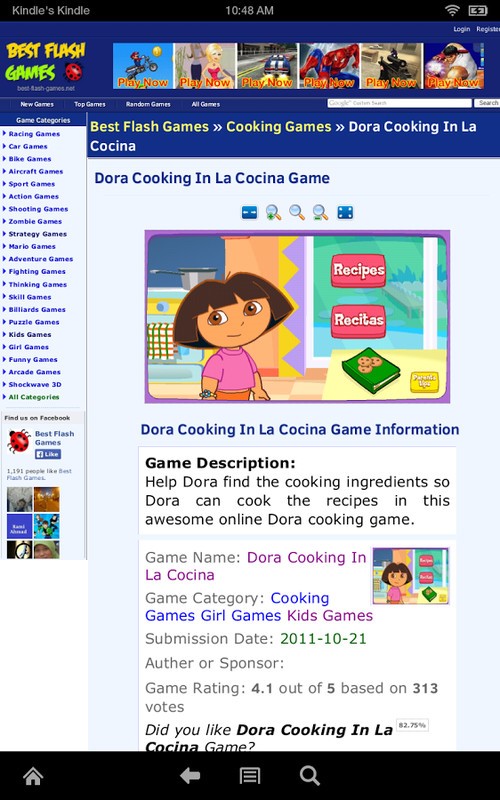 You would get access to many valuable web browsing benefits while directly videos here. In addition, miscellaneous details like the playback history, bookmarks, and recent tabs are visible here.
Pros:
Simple to use
Fast performance is guaranteed
The UI is responsive and engaging
Robust security and privacy structure
Cons:
Many popup ads come up
It is very similar to Adobe Flash Player
Not available for Linux, macOS, or iOS
7. Shubus Viewer
Users opt for the Shubus Viewer in place of Adobe Flash Player because of the various easy benefits they can expect here. People use it for streaming and playing online games. In addition, it is compatible with different types of multimedia content that improve the user experience, like HTML pages, videos, photos, and animations.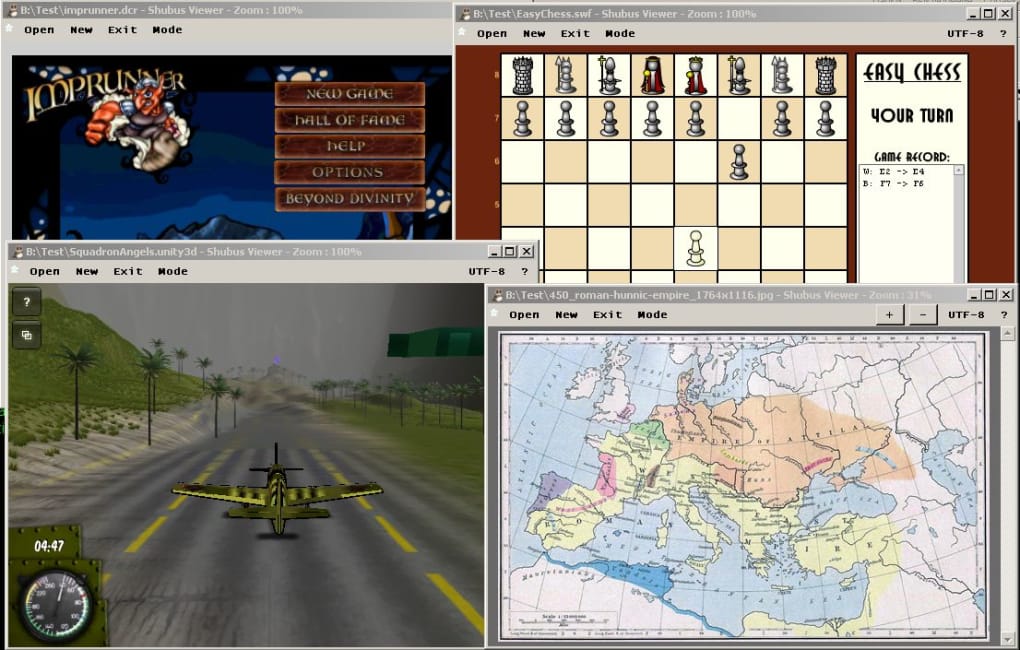 Besides playing the files and watching the content, the software allows users to edit the flash files easily. You can also select the type of format for viewing the encodings.
Pros:
Lightweight software
View different multimedia content
Edit and view flash content
Works with DCR and Unity3D files
Cons:
Not suitable for every browser
Functionality issues often occur
Some users find it difficult to use at the beginning
8. BlueMaxima's Flashpoint
This project works to safeguard and improve users' web gaming experience across different platforms. Furthermore, it is a preservation initiative that aims to protect content on web platforms and their functionalities for long-term usage. Since its inception, Flashpoint has managed to safeguard over 10,000 animations and 100,000 games across 35+ platforms.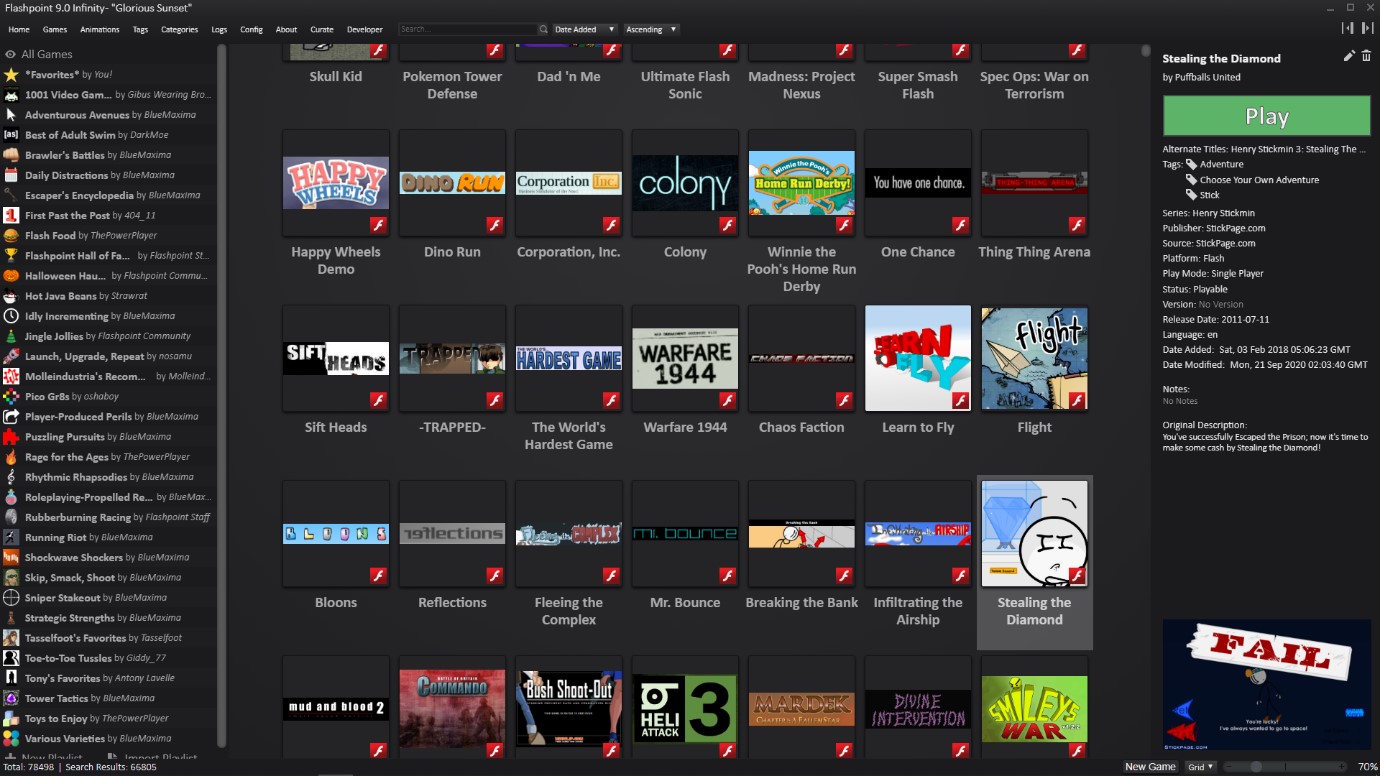 Currently, this includes both Apache-powered custom-built launcher and the standardized Flashpoint Secure Player for secure and efficient web-based media streaming and management.
Pros:
Non-profit project initiative
Two usable versions are available- Infinity and Ultimate
User-friendly interface
Open-source structure
Cons:
Mainly centered around web games
Not mainly for video streaming
Does not support all types of files
9. SuperNova Player
SuperNova Player is another notable flashpoint alternative that many users find valuable for playing audio files originally stored on hard drives. The software interface is simple and supports both video and audio formats. This player works as a front-end feature for Video Control Software and Realtime Video Software.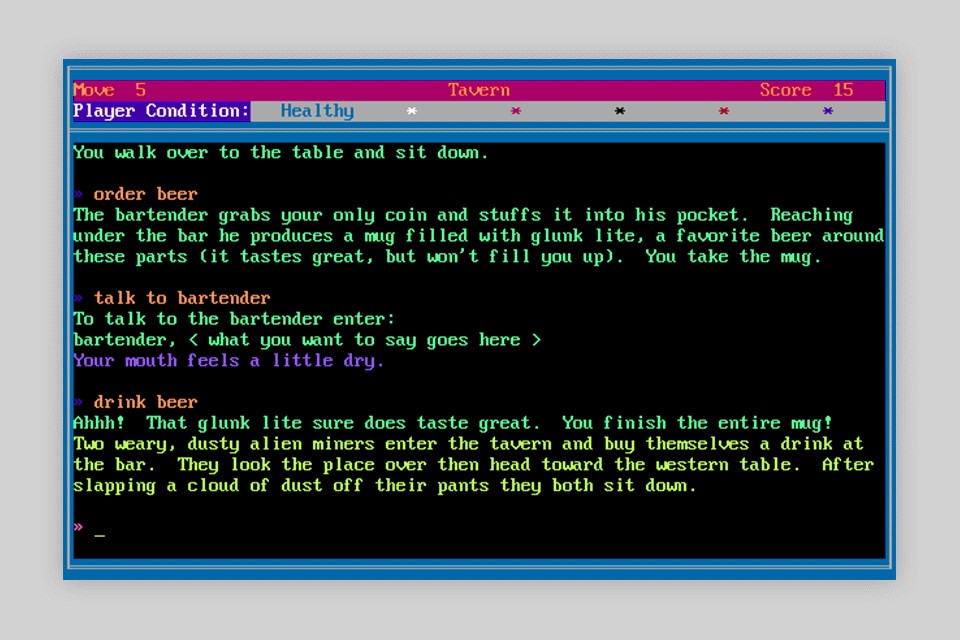 The UI of the software is innovative and easy to use and functions very fast. Additionally, you can convert standard MP3 and WAV files into AVI and FLV files before viewing.
Pros:
The web version of this software does not need to be installed
Simple to use
Can play different SWF files on systems
Multi-browser compatibility
Cons:
Can show lagging during operations
It can close down soon
Outdated version
10. Lunascape
Lunascape is a specialized cross-platform browser that works as a notable alternative to Adobe Flash Player. Many high-quality features are available under this software that makes it easy to stream flash content without any add-ons.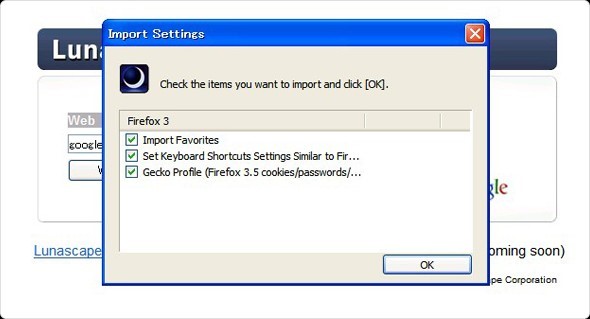 One feature worth mentioning in Lunascape is Adblocking. This works on default, so users do not have to download or install a uBlock Origin or ABP plugin. In addition, the software allows on-page playback.
Pros:
Excellent Flash support
Range of features available
Compatible with Windows, Android, macOS, and iOS
Free to use
Cons:
An official plugin library is unavailable
Not many advanced modern features
Other better alternatives are available
11. SWF File Player
One flash player alternative that is specifically used to play SWF files is this freeware player. Users can mainly access and operate their Shockwave Wave (SWF) files through this software, easily accessing and reading the metadata tags through the file header.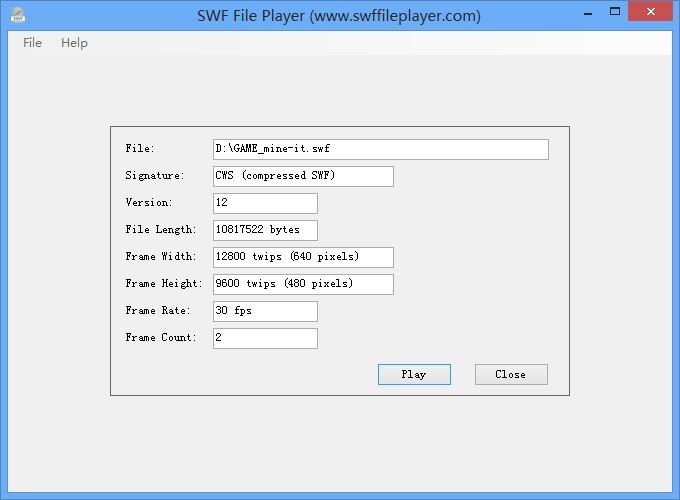 The software is highly intuitive and resizes the program window automatically to fit the SWF file you want to display. Use the Play button for directly accessing the SWF files after going through some simple steps.
Pros:
Available for free
Simple UI
Easy and fast to use
Use F11 hotkey on the keyboard for full-screen mode
Cons:
Works with Shockwave Flash Object and .NET framework only
Mainly for SWF files
Limited features
12. Quick Flash Player
Quick Flash Player is one of the best alternatives for Adobe Flash Player available to different users. It works well with different OS types and is relatively simple for flash content streaming. In addition, the software is completely free to use and comes with a trial option first.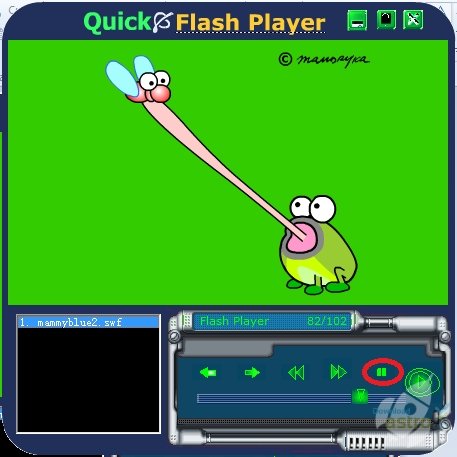 You can operate different types of flash content easily under this plater. Moreover, it has a very user-friendly interface, making it easy for users to understand it.
Pros:
Lightweight structure
Easy to use interface
Play media files from the hard drive
Zoom and full-screen mode are available
Cons:
There is no icon for "Open File"
Limited features
Other advanced alternatives are available
13. XMTV Player
XMTV Player is a rich media player app for Windows 11 useful for streaming and playing videos in different formats. The app is relatively lightweight and comes with a host of functional features. It is compatible with older desktops and laptops as well.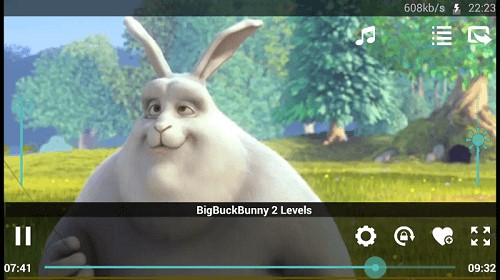 The app is useful for streaming online videos and local media files equally. It supports different video formats, like MP4, WMW, FLV, and AVI. Besides that, users notice details about the content displayed during streaming and get subtitles.
Pros:
Kids lock feature is available
Can work with different video formats
Share videos with others
Play and stream multimedia content online
Cons:
Can crash sometimes
The interface is not easy to navigate
Mainly for Windows 11
14. Photon Flash Player and Browser
Photon Flash Player and Browser is a suitable choice among the different options available for flash player alternatives. This is mainly used for Android and Windows users and has many useful features. The software is developed under Appsverse. Inc., and is suitable for mobile-based and desktop-based usage.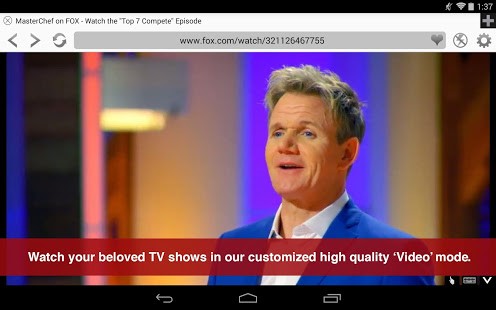 This software has built-in plugin support that makes it easier for users to optimize it for different browsers or internet-based apps. In addition, streaming online videos is easy while using this player.
Pros:
Free to use
7MB in size; relatively lightweight
Works with different types of flash content
Mobile-intuitive interface
Cons:
Not available for macOS and iOS
No private plugin library or site
Supports only English
15. CheerpX For Flash
CheerpX for Flash is a suitable HLML5 Flash emulator that allows simple flash content to run on browsers. Furthermore, it works with the WebAssembly framework, so users can expect to run it without issues across different browsers.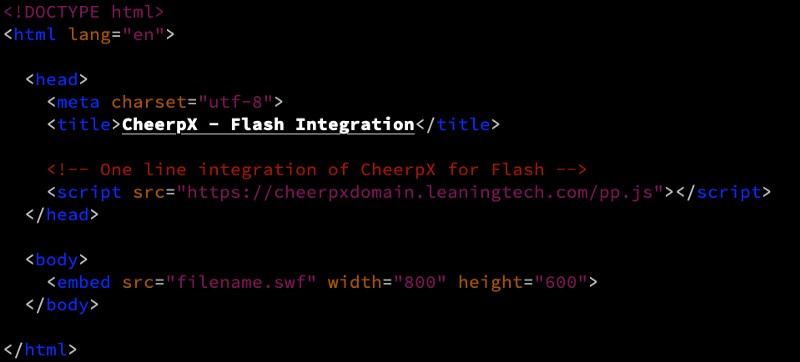 This long-term HTML5-centric solution works best on modern browser types and suits well with Flash content like Flex, ActionScript 2/3, and Spark. Both integrators and developers skilled with Flash technology can easily run this for client-side web development.
Pros:
Easy to use
Best for B2B and B2C-based apps
HTML5 sandboxing improves usage security
No installation necessary
Cons:
Does not operate well on older versions
It can be daunting for new users
Mainly limited to HTML-5-related solutions
Conclusion
Now that Adobe Flash Player is not operational on different browsers, you can easily replace it with one of these browsers.
If you plan to stream online videos, play games, and do other functions that the flash player was good for, choose options like Microsoft Silverlight 5 or Ruffle. For video editing, Minitool MovieMaker is a better alternative, although Shubus Viewer also supports video editing.
Make your final choice after carefully checking their functionality and supported OS/platforms.
No more content