Music is calming to the soul and a constant friend for many people. You could be a big party animal or simply enjoy listening to music occasionally. You must be familiar with Spotify in any case. This music streaming service has wowed people all around the world. It allows you to listen to music from a wide range of artists and choose what you want to hear. Consider Spotify's Discover Weekly, which provides you with curated hits every week.
Just because you can stream your favorite music on any device doesn't mean you can listen to it offline. Spotify encrypts its files, making it harder to stream outside of the Spotify app or browser. You'll need the Best Spotify Converter Chrome Extensions to help you out in this situation. These programs will remove restrictions, allowing Spotify music to be played on any platform. In the next part, we'll look at some of the best Spotify downloaders for your listening convenience.
We'll go through the Top 3 Best Spotify Converter Chrome Extensions for you to use in this article. Inside this article, you'll find an additional product as well.
3 Best Spotify Converter Chrome Extensions
1. Spotify VK Downloader Chrome Extension
Spotify VK Downloader is a Google Chrome extension that allows users of VK.com to download and listen to Spotify music in MP3 format. It's an online Spotify downloader that doesn't need to be downloaded to your device. This tool, however, only works with Chrome extensions. This is a significant disadvantage for users of Firefox and other web browsers.
Fortunately, it is compatible with various operating systems, including Windows, Mac OS X, Android, and others. However, it is not available in every country, and you may be disappointed at the last minute. Please double-check availability in your country before committing.
How to Use Spotify VK Downloader
Step 1. Add the Spotify VK downloader Chrome extension to your browser by going to Google.
Step 2. Then go to "vk.com" and look for the Spotify tracks you want to download there.
Step 3. Allow the app to begin downloading your Spotify tracks by clicking the "Download" option. To add them to your list of downloaded music, select the "Add Track" option.
Step 4. On your computer, access the songs you've downloaded and save them for offline listening.
2. Spotify Deezer Music Downloader Chrome Extension
Spotify Deezer Music Downloader is a Chrome plugin that allows you to download music from Spotify and Deezer. You can use this Chrome Spotify downloader to download songs from Deezer or Spotify. This plugin also allows you to download SoundCloud music. It's simple to use, and all you have to do is install it as a Chrome extension. Then you may use this technique to download Spotify songs without having to pay for Spotify premium or using the Spotify app.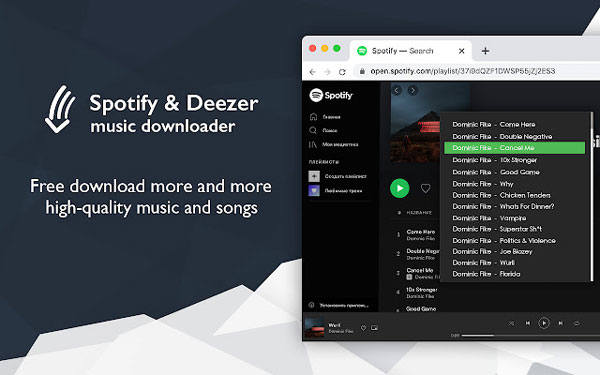 How to Use Spotify Deezer Music Downloader
Step 1. Go to the "Chrome Web" Store in the Google web browser. Then look for the Spotify Deezer Music Downloader in the app store.
Step 2. Then, to add it to your computer, click the "Add to Chrome" option.
Step 3. Then press the Spotify Deezer symbol and wait for the "Spotify Web Player" to appear.
Step 4. Now go to your Spotify account and sign in.
Step 5. Look through the music to see the ones you want to download. Examine the "Download" button and click it to begin the download.
Step 6. You've finally finished downloading your Spotify music and are ready to listen to them.
3. Deezify
Deezify is a Chrome add-on that allows you to download Spotify music for free and with ease. It will enable you to convert Spotify to MP3 without having to record anything. Furthermore, you can download music from Spotify, Deezer, and Xbox without restrictions or advertisements.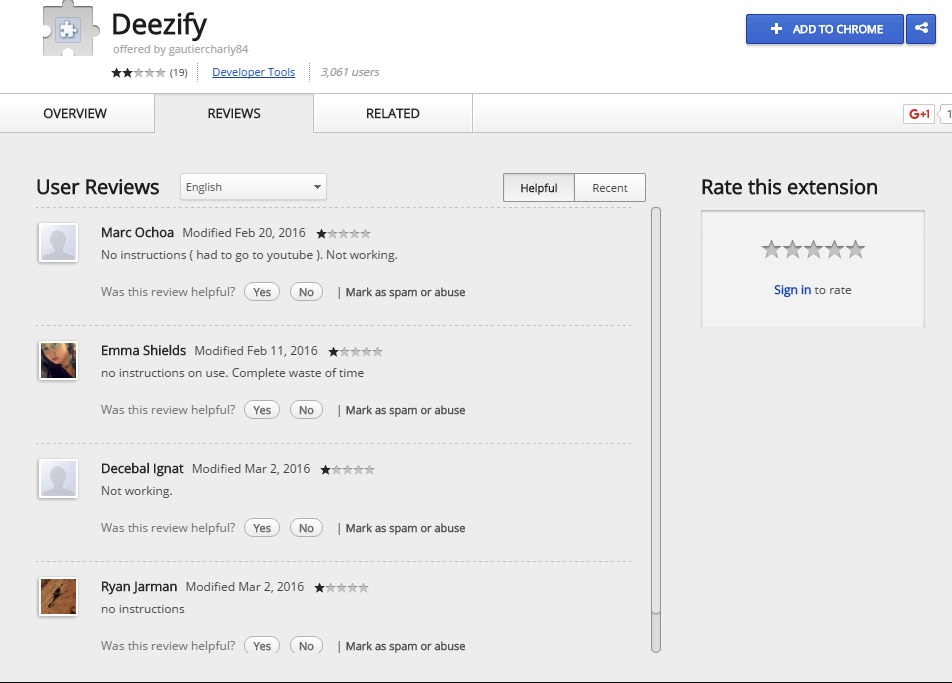 How to Use Deezify
Step 1. Install the Chrome extension Deezify Spotify to MP3 Converter.
Step 2. Open Spotify in your browser and listen to the music you want to convert to MP3.
Step 3.  Deezify will automatically assist you in obtaining an MP3 file.
Bonus: Professional Video Converter Software
Aiseesoft Video Converter Ultimate comes with a plethora of video editing effects. Whirpool, Hong Kong movie, orange dots, purple, plain, coordinates, warm, Stars, modern, grey, pixelate, and Sketch filters are just a few of the gorgeous effects you can find and apply to your video with a single click. Choose one that is appropriate for the video. It can also change basic effects such as contrast, saturation, brightness, and hue. External subtitles can be added to your movie with Aiseesoft Video Converter Ultimate. It also allows you to add a single audio track or many audio tracks. It's inconvenient when the subtitles don't match the sound. The built-in Delay feature of this sophisticated converter, on the other hand, helps to correct this out-of-sync subtitle and synchronize it with the movie. Adding and adjusting subtitles to video is an excellent choice whether you plan to post it or not.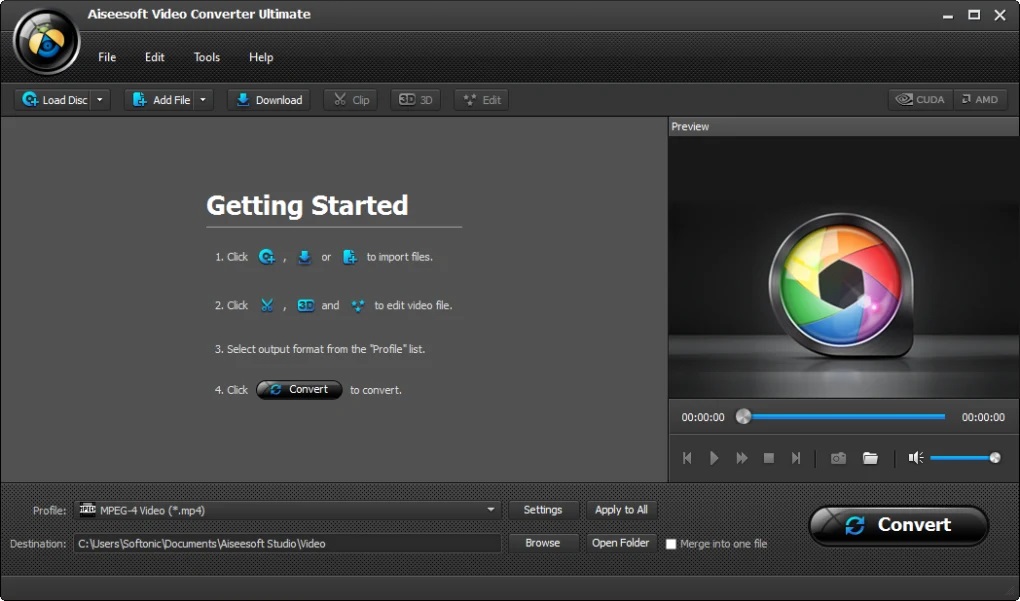 Key Features:
Support for subtitles and audio tracks.
While editing, you can see both the source and converted video.
Conversion and download times are quick.
Support for snapshots.
Customize video encoder, frame rate, bitrate, audio channel, and other profile options.
Support for batch conversions.
Conclusion
You've learned about the Top 3 Best Spotify Converter Chrome Extensions so far, and now you may choose your favorite. Listening to Spotify from wherever, at any time, is now a simple task thanks to the Spotify Converter Chrome Extensions.
If you're looking for the best video editing software, AiseeSoft Video Converter Ultimate is a great choice.
No more content