For every online or PC-centric activity, having a system that performs fast is important. However, many components like system junk files, old backups, partial downloads, cached data, and duplicate photos can take up more space and cause system performance issues.
Therefore, users cannot perform the functions they need to the best of their ability. For example, gamers notice lags during gameplay, or business professionals notice corrupted files or unexpected crashes. Here, using reliable free PC cleaners is a suitable option as it completely gets rid of all unnecessary items and improves system performance.
This post lists the best options available for PC cleaning, whether you are a Mac or Windows user. Read on to know more.
6 Free PC Cleaner for Mac
Multiple high-quality software options systematically and efficiently clean up Mac OS devices. Therefore, we looked through different options and listed the six best alternatives.
1. MacPaw CleanMyMac X
The CleanMyMac X software is a comprehensive software that safeguards and optimizes the Mac PC system functionality. You can expect a faster running computer and no leftover junk after each use. It handles multiple Mac optimization functions singlehandedly, such as removing malware, performance monitoring, macOS cleanup, and smart-scanning.
Get rid of unnecessary components and files from different parts of the macOS, like broken downloads, outdated caches, and logs. It is suitable for safely cleaning up large files, all with a click.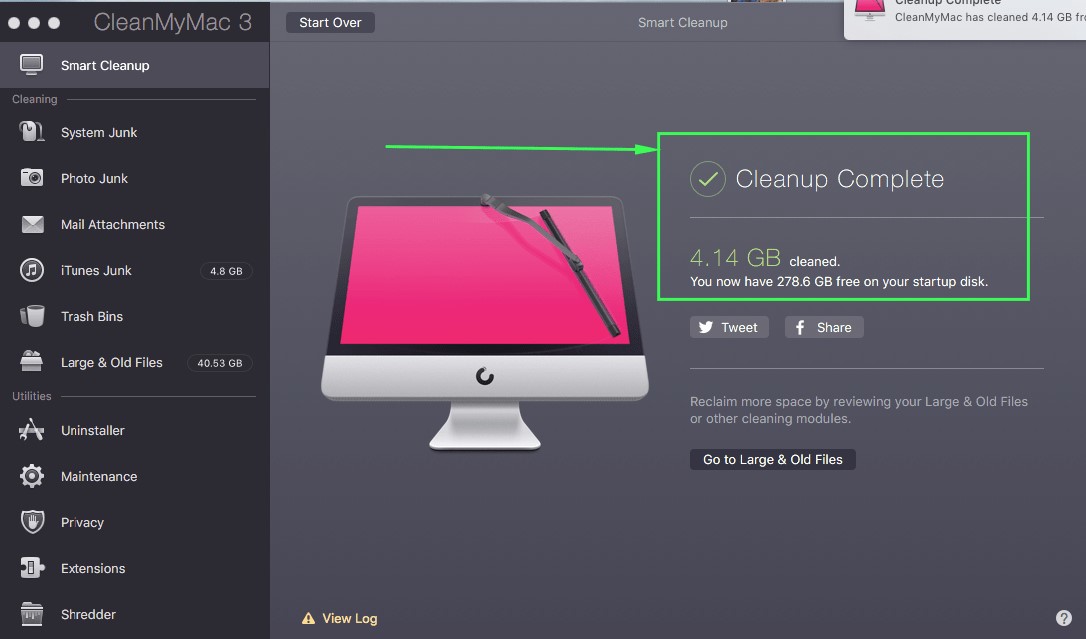 Pros:
Available for free
Speed up tools like RAM free up, Login Item management, Hung Applications, etc.
Multi-lingual support like English, French, Spanish, Deutsch, and more
Cons:
Delete maximum 500 MB of junk under the free version
Not many features under the free version
2. MacKeeper
MacKeeper is a high-quality app for cleanup, optimization, and safety from spyware and malware. Users opt for this tech care application to clean their remaining system junk, safeguard private data and block out the ads.
The Safe Cleanup feature would remove excess cache, unused localization-related languages, and remaining components after deleting any app. In addition, you can use the Duplicates Finder function to find and remove duplicate photos and files safely, while the Memory Cleaner would free RAM up and stop background processes that are lagging the device.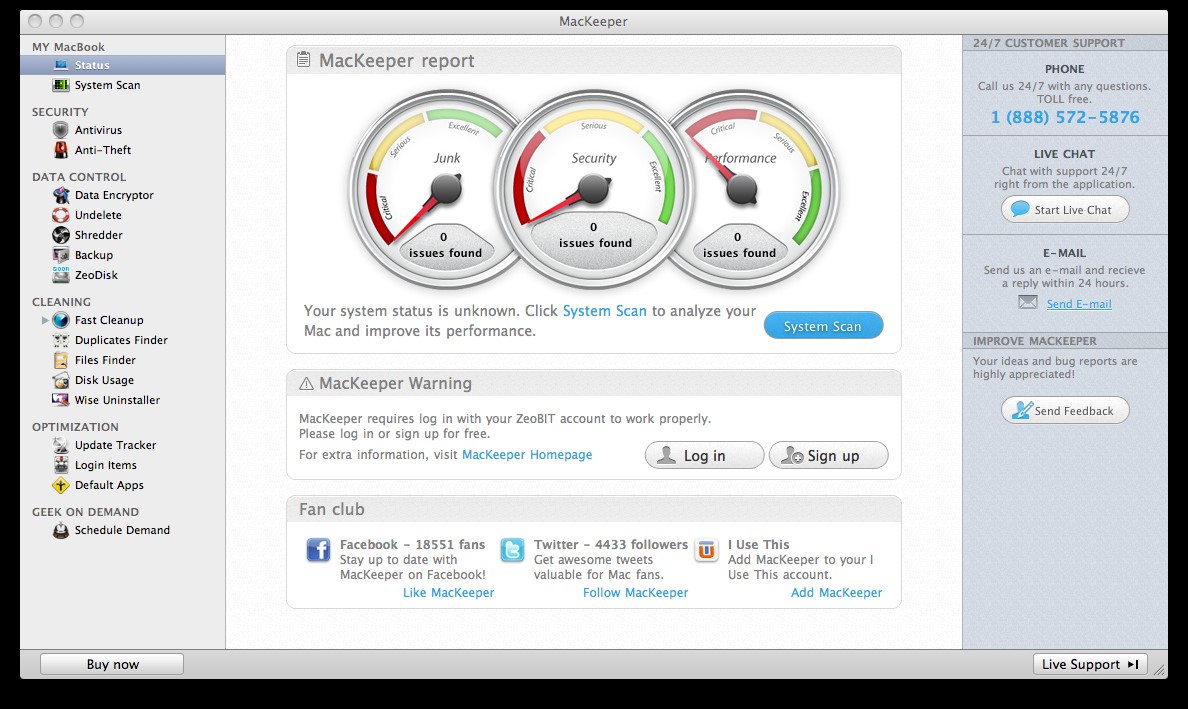 Pros:
Top-notch technical support 24x7
Real-time privacy and antivirus protection
Simple-to-use interface for cleaning and PC optimization
Cons:
Free use is available as an add-on gift
Not suitable for older macOS system versions
3. Avast Cleanup Premium
This app offers automatic PC maintenance functions, like updating old-schools apps, bug fixes, and PC cleanup. You can use it to hibernate long-running apps and improve Mac device performance. If there are unforgotten programs or bloatware available, the software can delete them safely.
Avast Cleanup Premium cleans out all leftover gigabytes worth of junk files from browsers, apps, and others.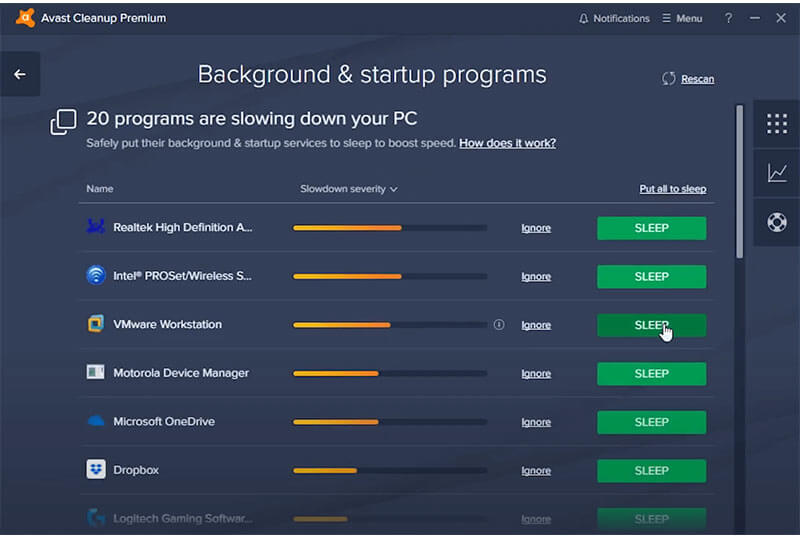 Pros:
Delete unwanted toolbars and plugins
Optimize hard disk for better file accessibility
Automated updates
Cons:
Not best for older versions
Many notifications
4. Gemini 2
Gemini 2 is a specialized app that focuses on finding, compiling, and deleting duplicate files with integrated smart technology. The Smart Select feature would find and organize all unnecessary files and delete the duplicate low-resolutions photos.
Many duplicate files keep more space than necessary; use this to clear out extra apps and programs without affecting the system. It does not simply delete the photo files but other options like music file copies.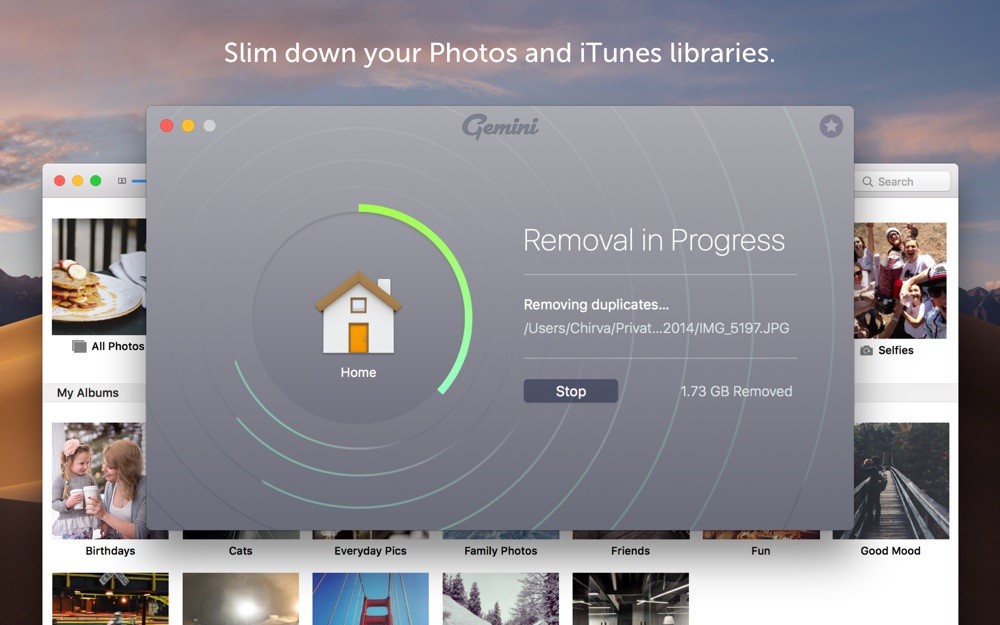 Pros:
Deleted all duplicate files
Robust scanning and detection feature
Available for free
Cons:
Can cause freezes during scanning in older macOS versions
Limited features
5. Daisy Disk
Daisy Disk is another free Mac cleaner with a unique and high-quality UI and functions. This is a comprehensive solution with multi-use functions like advanced system/disk scanning, analysis, and cleanup.
You can visually see the hard disk usage amount and delete big unused files. In addition, you can easily remove lagging elements. It is an easy option for pro-level and beginner users alike.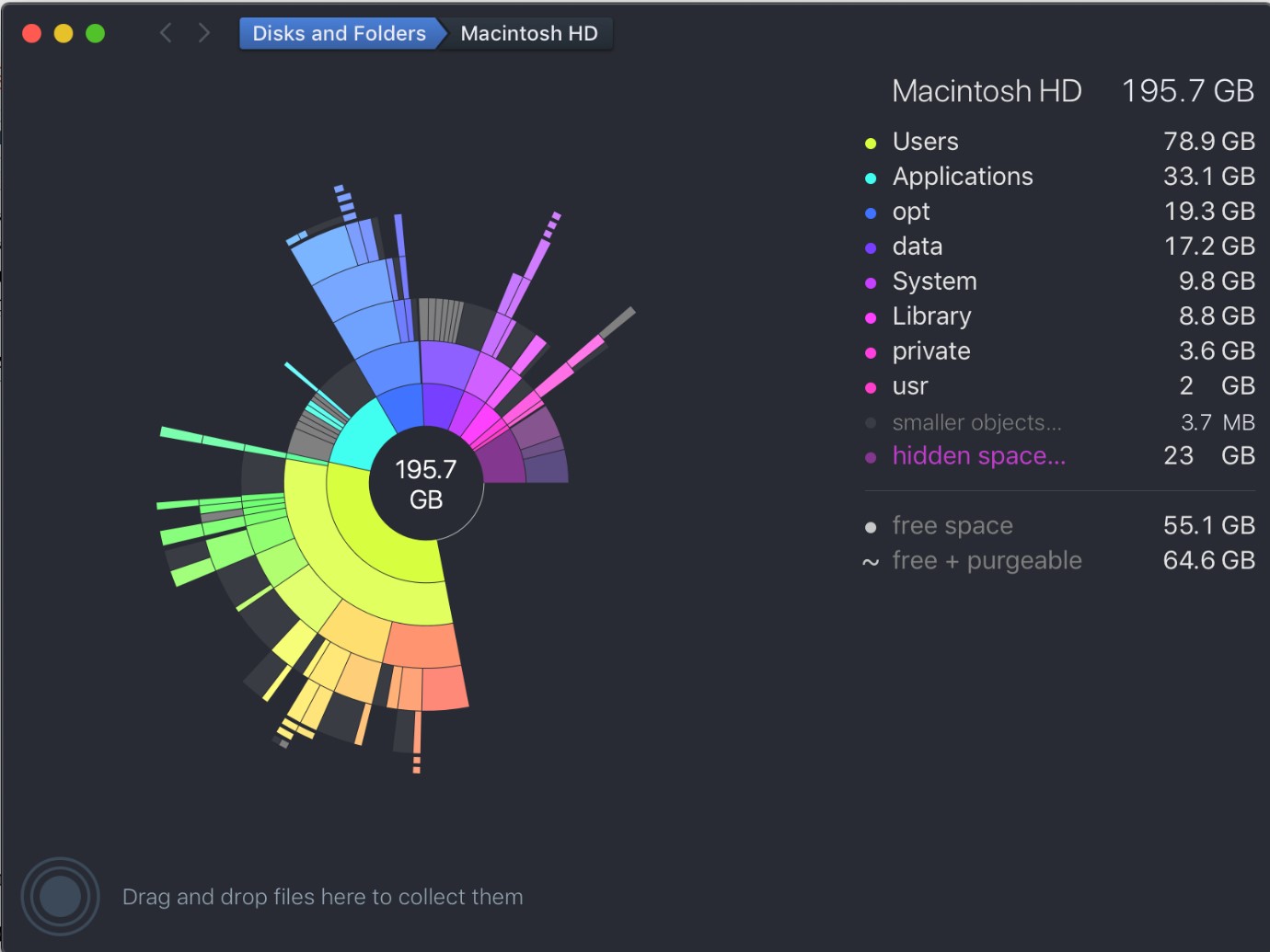 Pros:
Cleanup the macOS device quickly
Maintain and monitor the system easily with real-time evaluation functionality
Simple UI with interactive visual elements
Cons:
Not the best cleaning function
No free app version; only a free trial
6. MacBooster 8
This free Mac cleaner is a robust software for quick and simple macOS device cleanup and optimization. You can improve the PC performance and speed properly after the software restores large disk space by cleaning out every available junk file. This is a suitable safety option against malware-centric issues and viruses and is easy to use for most people.
You can choose from different plans under this app for system optimization and tuneup.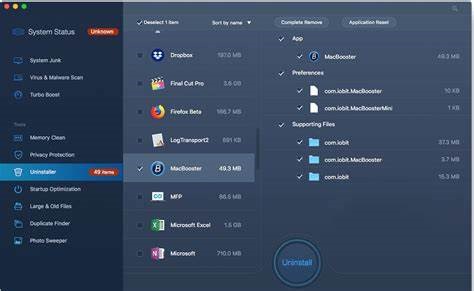 Pros:
Deep cleaning of the macOS device and system
Uninstall unnecessary apps 
Removes unnecessary large files and duplicate photos automatically 
Cons:
Limited features under the free version
Pricing plans are costly
6 Free PC Cleaner for Windows
Looking for the best PC cleaners that are compatible with the Windows OS? We have compiled this list of the top options available for the task.
1. Iobit Advanced SystemCare
Iobit Advanced SystemCare is a suitable application with Windows compatibility. You can create a personalized cleaning and scanning program for junk file cleanup and optimization, log/cache file removal, and more. Get rid of leftovers from browsers and third-party tools easily using this app, and improve the PC speed.
A lot of services and programs running simultaneously can lag the PC system. Advanced SystemCare is useful here for quick PC optimization and troubleshooting.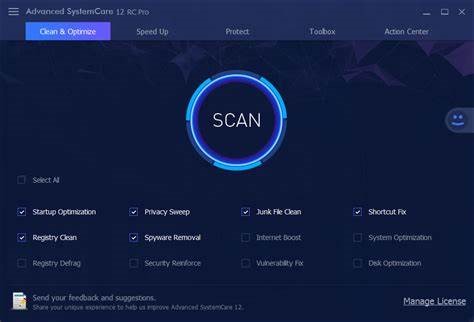 Pros:
Compatible with Windows 11/10/8/7/Vista/XP
Can find and remove large files with a high amount of gigabyte size easily
Anti-tracking feature supports tracking data cleanup and digital fingerprint safety
Cons:
External files not scanned
Have to download extra software separately
2. CCleaner
CCleaner is among the different types of PC cleaning and optimization tools available for Windows. There are two versions available, and the free version comes with standard cleaning and privacy protection functions. It effectively cleans out the online track of users and improves the quality of PC operation for them.
Instead, you can opt for the Professional plan for more automation-centric features that optimize and improve PC performance. Expect high-quality features like Driver Updater, Complete scanning and system cleaning, quick app updates, and more.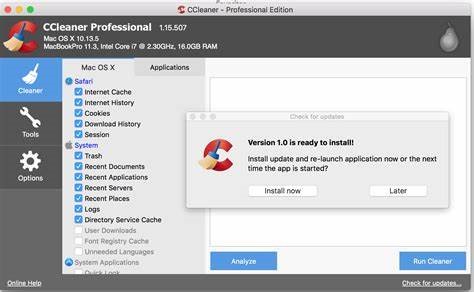 Pros:
High-quality and fast PC performance
Intensive and total health check for the PC
Finds and deletes internet trackers and maintains browsing history privacy
Cons:
Malware protection unavailable
Privacy and security functions could be better
3. MacPaw CleanMyPC
Besides providing the free Mac cleaner version, MacPaw offers the CleanMyPC software version specifically for Windows. It is useful for boosting PC performance and speed and cleaning out different types of junk files like log and cache files.
It effectively clears out the clutter in the Windows Registry after an intensive scanning process. In addition, there is an integrated uninstaller available that you can use to delete unnecessary apps and their leftover data simultaneously.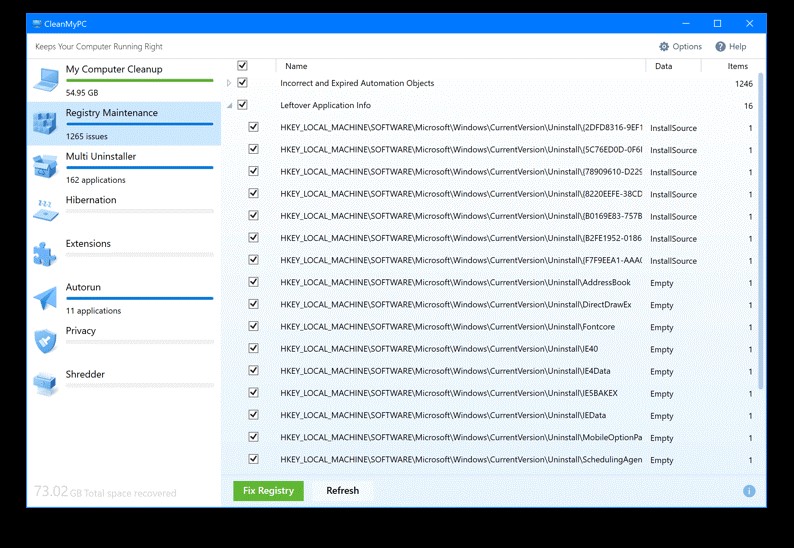 Pros:
Multi-installer efficiently cleans out unneeded apps and related data
Automatically delete hibernating files and save gigabytes of space
Securely erase all unnecessary files without system performance issues
Cons:
Only for Windows
Sometimes it does function as smoothly
4. Ashampoo WinOptimizer Free
One of the top software options for Windows OS cleanup is Ashampoo WinOptimizer Free, which comes with a full tuneup and auto-cleaner functions. After running this solution, you can de-clutter your PC system and improve OS stability.
The software keeps privacy protection in mind and quickly optimizes the machine for secure functioning. For example, it automatically cleans out the recycle bin in Windows and offers new filters that help the Duplicate Finder work better.
Pros:
The Boot Center function accelerates the boot times and assures better system performance
Autorun module available for individual system apps and programs with startup time management
Updated PC cleaner software for better search and cleanup functions
Cons:
The free version has fewer functions
Works mainly for Windows 7, 8, and 10
5. AVG TuneUp
AVG TuneUp is a robust tool for PC performance and system improvement. It clears out junk material like tracking cookies, program leftovers, and cache files thoroughly, freeing up more space in the system storage. In addition, expect faster startup speeds and performance through the Sleep Mode technology that forces background-running apps into hibernation.
The software automatically handles program update functions and maintains PC functions consistently. Get rid of unneeded programs, trial versions, bloatware, and old toolbars lagging the device with AVG TuneUp.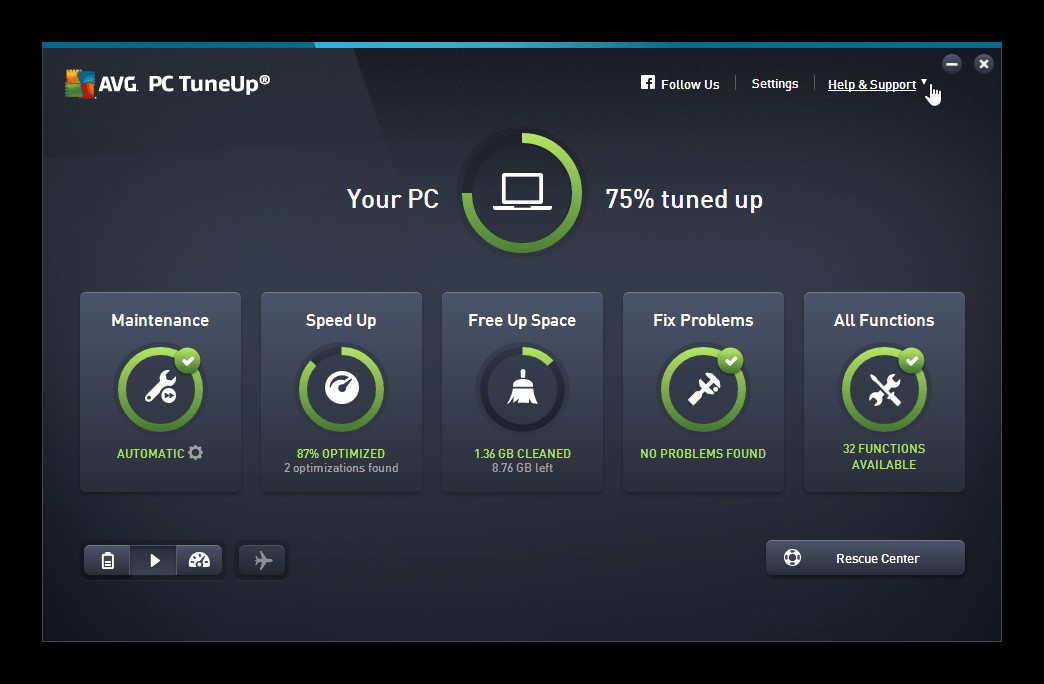 Pros:
Limited bugs, freezes, or app crashes after overall system optimization
One-click PC optimization and error fixing
Deep clean installer files, temporary system files, and old backups
Cons:
Costly to use after a free 7 day trial period
Tuneup utilities have basic-level functionality
6. SlimCleaner Free
SlimCleaner Free is another notable app that Windows users can utilize to improve hard drive space, response times of programs, and get rid of unwanted programs. In addition, this software is useful for cleaning up the hard drive space carefully after detecting diverse unnecessary available files.
Users can utilize this app with one click to begin the scanning/cleanup process. Your system would be free of old junk and huge unnecessary files.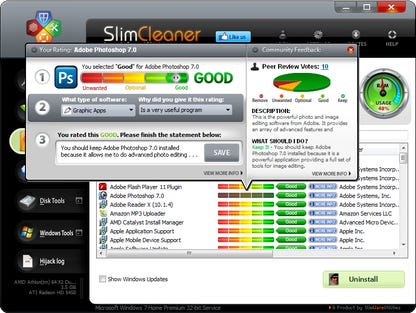 Pros:
Improve the response time of your PC system and programs
Remove unneeded junkware and files to improve stability in performance
Community support for recommendations and guidance
Cons:
It does not support Windows 11 version
Payment is necessary after the 7-day trial
Conclusion
Overall, many PC cleaners are available that reliably clean out the PC systems without affecting the system performance at all.
If you are a Mac user, we would recommend the CleanMyMac X option due to its high-precision and smooth functionality. On the other hand, if you own a Windows PC, you can go with the Iobit Advanced SystemCare software to optimize system performance.
We suggest you carefully check out which option suits your PC type and cleaning needs best to decide.
No more content