While Windows systems generally get the most of the attention and iPhone users are swimming in games, both from the App Store and Apple Arcade, Mac's gaming library isn't nearly as robust. Still, there is a sizable market for free games for Mac, and the free list is growing by the day. Users can play a rising number of simulation games, many adventure games, and a growing number of shooting and action games on their MacBooks. So, without further ado, let's take a look at the best free games for Mac.
Top 10 Free Games for Mac In 2022
We've listed the top 10 free games for Mac so you can jump right in:
1. League Of Legends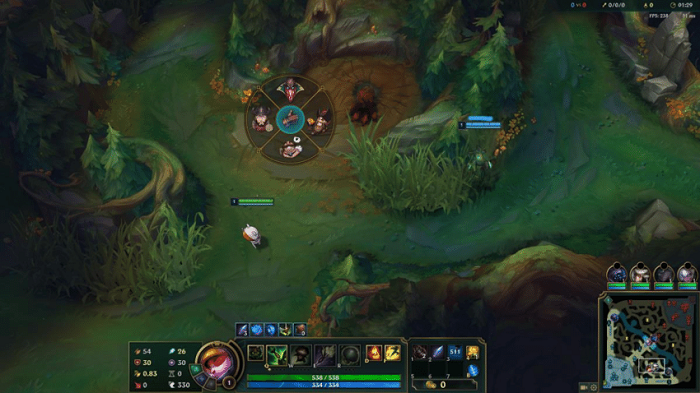 League of Legends, undoubtedly the most influential game globally, is a multiplayer online combat arena game in which two teams of five players compete to take down the opposing team's nexus. With over 137 champions, the game has an incredible champion pool, each with unique attributes and play styles. Marksman, mage, support, tank, and fighter are the five basic categories of champions, each of which has a different purpose in the game.
The game features a variety of landscapes and game modes, but the fundamental goal is the same in all of them: destroy the opponent's nexus. The developer, Riot Games, puts a lot of time and effort into updating the game and introducing new champions and rotating game modes, so you'll never get bored.
2. Counter-Strike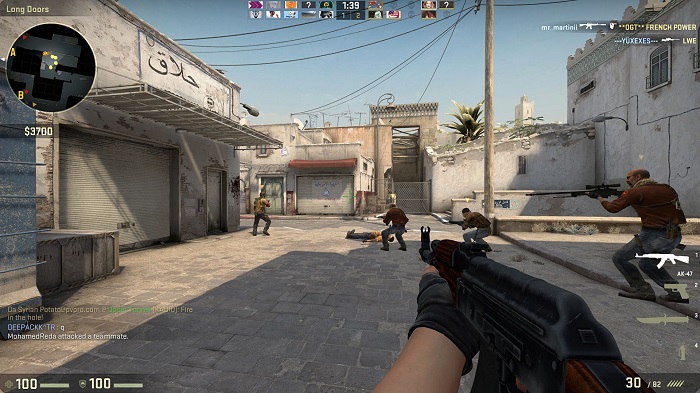 It's impossible that you haven't heard of Counter-Strike: Global Offensive, even if you aren't a diehard gamer. It is one of the most famous games in the world. Furthermore, when e-sports events grew in popularity, this game and the awards linked with it soared to the top.
You have the option of playing as a terrorist or a counter-terrorist. Regardless of the match type, the goal is to outperform the opposite team. You can play various modes, such as Competitive mode, Deathmatch, and so on, and design your maps.
Because of the game's large player population, this adds a lot of diversity. While the game isn't easy in and of itself, it's recommended that you begin with Ranked Matches and work your way up the ladder. You can also construct your maps and add them to the game's database once you've gained experience. Although the learning curve is severe, it is well worth the effort.
3. World Of Warcraft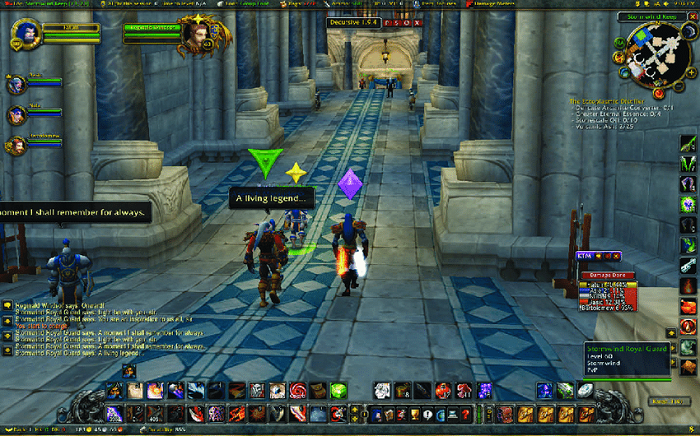 Blizzard's World of Warcraft is another enthralling game that has made it onto our list of the best free games for Mac 2022. One of the gigantic virtual open environments ever constructed is featured in the game. As a result, it is one of the most engaging free mac games available. Players can choose from many classes and races divided into two factions: the Alliance and the Horde. Every class has its distinct style of play, and each race that fits the class has its own set of unique passives, giving players a variety of options for how they want to experience the World of Warcraft.
The game is visually stunning and has a fantastic storyline that encourages players to reward themselves. World of Warcraft isn't entirely free, but you may play the first twenty levels for free, which will give you a good concept of how the game works. After that, if you enjoy the game, you can pay a small amount to continue playing beyond level 20. It's also one of Mac's 64-bit games.
4. Heroes Of The Storm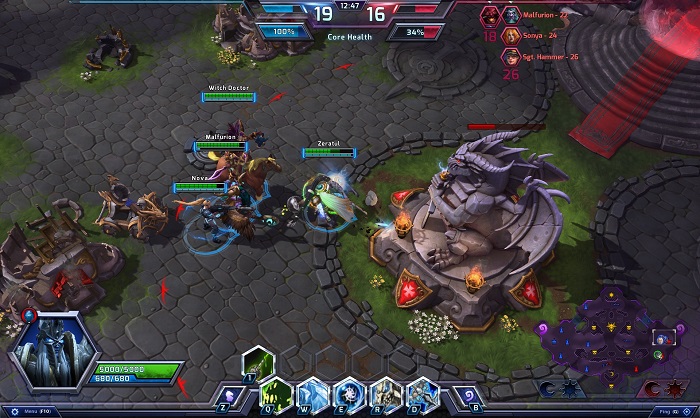 Here's yet another battleground game for you to play. Heroes of the Storm is a 5 vs. 5 battle arena where players compete against AI in unranked and ranked battles. There are about 80 heroes to choose from, and if you prefer one of them, you can buy permanent access to them with in-game gold or microtransactions. Overall, it's one of the best free games for Mac, and you'll like playing it.
5. Path Of Exile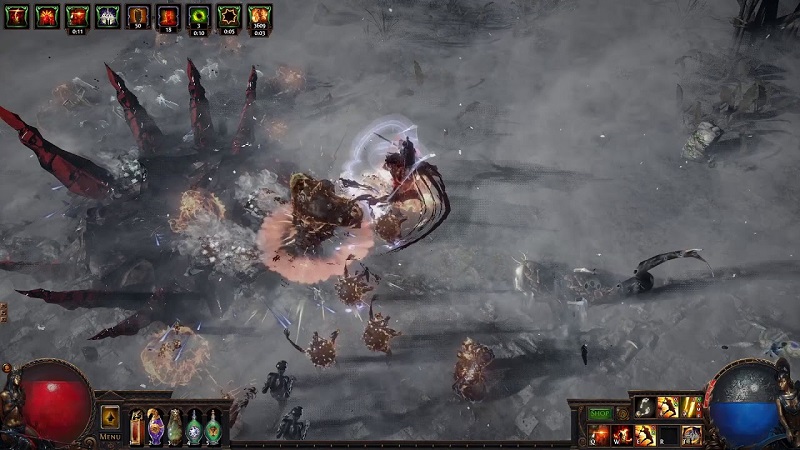 Path of Exile is a role-playing game with a dark fantasy setting. It emphasizes intense combat, strong items, and comprehensive character customization.
With 7 classes, a skill tree featuring hundreds and hundreds of different skills you can unlock as you level up, hundreds of different powers and ways to change how those powers fundamentally work, the re-playability in Path of Exile goes beyond anything you would see in a free mac game.
6. Eve Online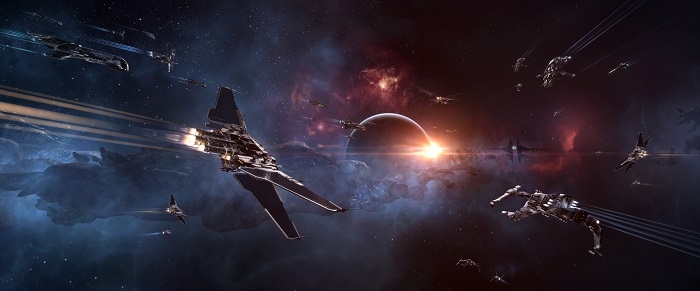 It's a massive and impressive game that gives you access to a galactic-scale interplanetary sandbox where you can explore several odd new worlds, start trading, or get tangled up in some space-faring combat. The game opens in a fairly standard style, with four different races to choose from, as well as a range of trading, combat, and other skills. Of course, you'll need to select a decent ship before venturing into space and embarking on your travels.
The in-game economy is vast, and you can spend all of your time exploring and trading, or you can join one of the many factions that are constantly vying for control. It's not an easy game to pick up.
7. Kingdom Chronicles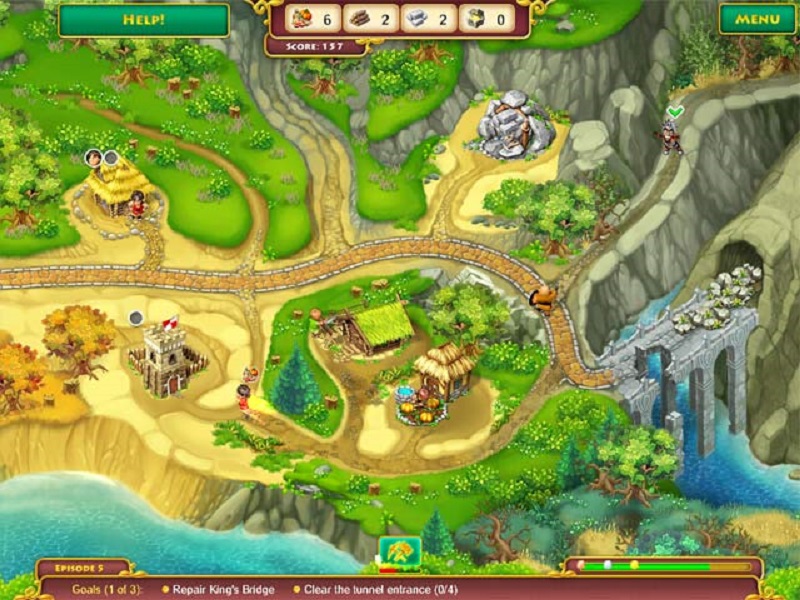 Kingdom Chronicles, a story-driven strategy game with various twists and turns, is the type of game you'll never get tired of playing. The game is set in medieval times, and you are up against a cunning and greedy villain. You won't get your way unless you develop a great strategy to outsmart each of his moves. It requires you to excel in various areas, including building, researching, trading, and, of course, fighting. But don't worry; you can use your particular magic powers to defeat your opponent and even save the realm from extinction.
8. Hearthstone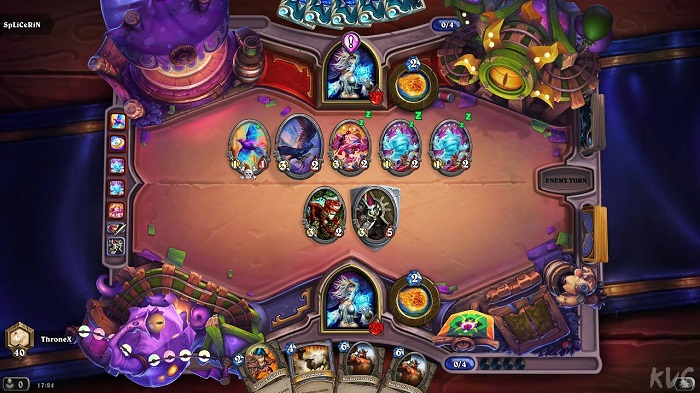 Hearthstone is a fantastic game to play. It's simple to pick up for new players, yet it has enough depth to keep you interested. It also benefits from free expansions that keep the available cards fresh.
Hearthstone is a lot easier than you would think. You draw three or four cards from your customized deck of 30 cards (depending on who goes first). There are various card types (weapons, spells, and minions), but the goal is clear: deplete your opponent's health before he depletes yours.

Download Hearthstone
9. StarCraft II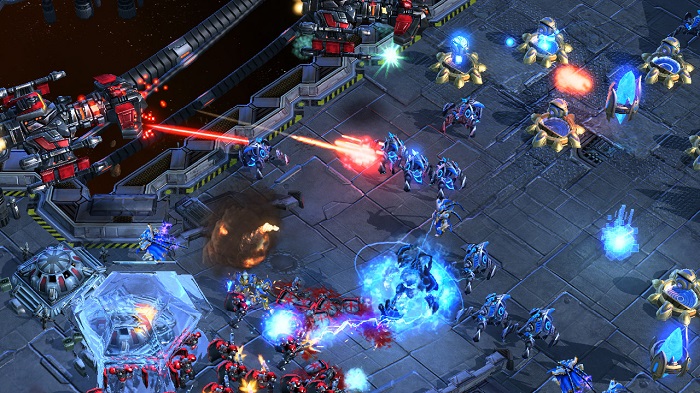 StarCraft II, the sequel to the critically acclaimed StarCraft, contains the most intense, smooth, and well-oiled gameplay ever seen in a real-time strategy game. Both a decent gaming keyboard and mouse are required.
StarCraft II was already a must-have when it was $59.99, but now that it's available for free, you owe it to yourself to give it a shot. Starcraft 2's free-to-play edition includes the entire Wings of Liberty narrative, ranked and unranked multiplayer, and every co-op commander possible. If you ever want more, you may pay to access additional single-player missions, exclusive skins, and other features.
10. Spelunky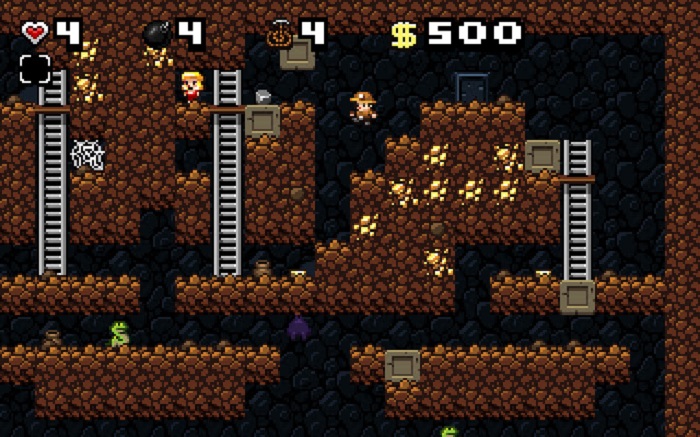 Spelunky is the greatest option if you want a completely free game. The game has been designed specifically for individuals who enjoy exploring and are more adventurous. You must traverse the underground passageways to collect as much treasure as possible while avoiding the traps and creatures that abound. It's effortless to play this game.
It's one of Mac's top free adventure games. The game's most pleasing feature is that it is extremely light and can run smoothly on older Macs. Furthermore, the game is free from beginning to end.
Conclusion
That concludes our list of the top ten free games for Mac you should play. You can choose one (or more) of the games listed above based on your preferred genres, or you can try them all and see which one suits you best.
No more content