In Windows 10, you have a wide range of choices for personalizing your desktop. A few of the most popular customizations are skins, stickers, and desktop wallpapers.
To get the best live wallpapers for Windows 10, you need to go to an all-in-one application that can provide high-quality images, customize them, and add some liveliness. Luckily, this article has listed all of them. It covers the Top 15 free live wallpaper apps for windows 10 in 2022 to help you find an exceptional live wallpaper with immersive animations. Let's get started!
Top 15 free live wallpaper apps for windows 10 in 2022
Live wallpapers are much better than static ones, and if you're finding one for your desktop, the following apps can assist you: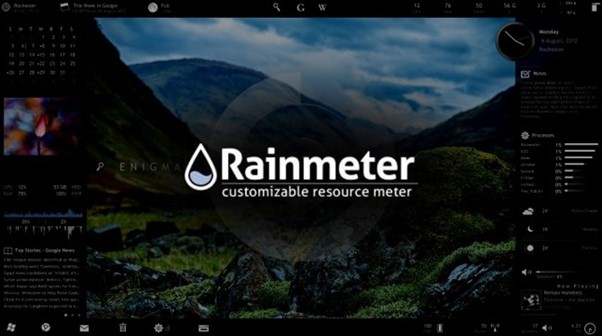 Rainmeter allows you to tailor your laptop's screen because of its extensive set of customizability possibilities. It is the finest tool used to create a fully functioning live wallpaper. Design-wise, it's pretty light and straightforward.
Key Features
Pre-loaded with a slew of valuable widgets and extras
Allows you to customize your desktop with all of the content that you want to view
You may also use it to keep track of your media player's settings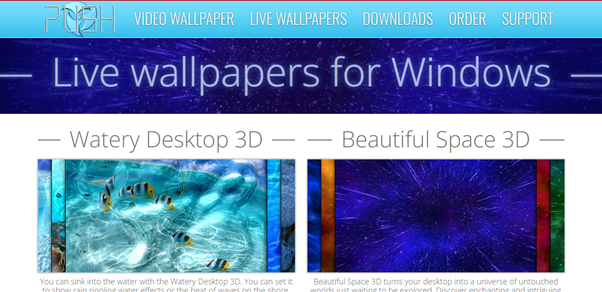 Push Wallpaper is one of the best live wallpaper for Windows 10 that you can download for free. It's easy to use and includes a wide selection of fully functional wallpapers.
Key Features
It enables you to place a movie on your desktop.
It does not utilize a lot of resources on your computer.
In 3D wallpapers, you can also control the pace of the particles.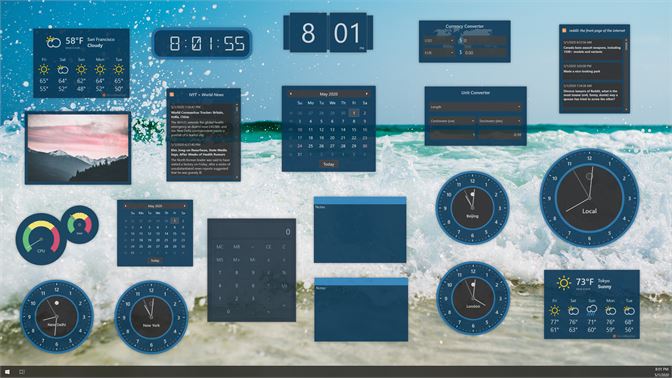 You may want to give Widgets HD a go if you aren't satisfied with the options listed above. Download Widget Launcher, and you'll be able to access a wide variety of RSS feeds, clocks, weather widgets, and more. Widget Launcher has reworked into this unique initiative, which includes a variety of widgets and skins. Use this freeware to beautify your Windows desktop.
Key Features
It includes diaries, CPU monitors, global clocks, and calculators.
It allows you to customize your Widgets to your heart's content.
It has two more skin selections in addition to the pre-set widget options.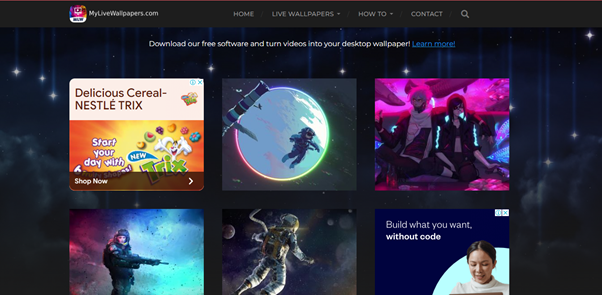 MyLiveWallpapers is another application that provides users with a wide variety of free live wallpapers. Many different sorts of live wallpapers are available, including anime, fantasy, gaming, nature, sci-fi, and more.
Key Features
It offers the highest-quality anime wallpapers available.
Allows you to set these wallpapers as your Windows desktop backdrop.
It has over 300 pages of wallpapers to choose from.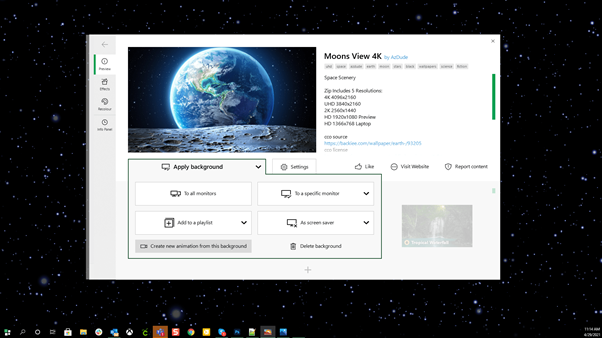 Stardock, DeskScapes have released a new live wallpaper application. With DeskScapes, you can select from a vast collection of wallpapers and upload your photographs and videos to customize your laptop. Create, explore, or customize the background by adding or removing special effects on your selected wallpapers.
Key Features
It allows you to personalize and create wallpapers.
Allows you to modify the backdrop of each of your displays.
Its user interface is straightforward.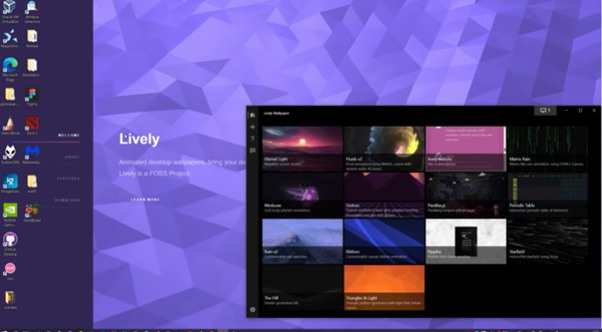 If you're searching for a free application that provides attractive live wallpapers, Lively Wallpaper is the answer. The interface is user-friendly, and there are numerous excellent features.
Key Features
It includes the ability to use interactive websites as the desktop background.
HiDPI resolutions such as 4K are supported together.
The wallpaper is automatically paused once a game is started.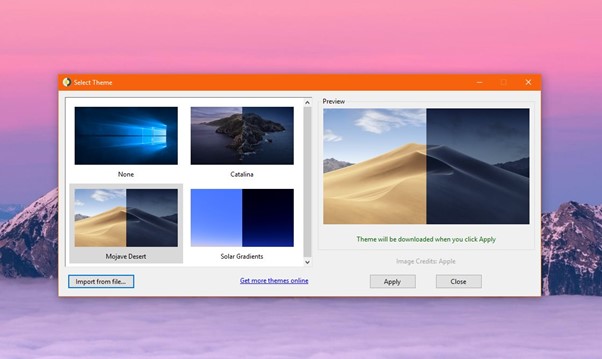 When it comes to Windows 10 live wallpaper apps, WinDynamicDesktop is one of the more basic options. Thanks to this software, macOS dynamic wallpapers, such as Mojave and Catalina, are now available on Windows 10.
Key Features
The dynamic wallpaper bundle may be downloaded in an instant.
It alters the backdrop according to the passing of time.
It is lightweight and utilizes few system resources.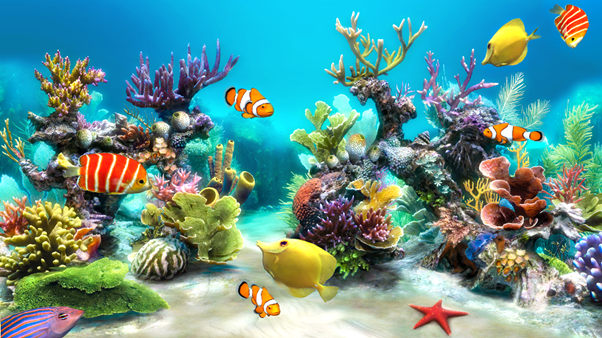 Want an aquarium on your laptop's screen? Here is Aquarium 3D Live Wallpaper. Bubbles and coral swings are also included in this excellent free live wallpaper supplier. You may also pick the variety of bubble colors you like.
Key Features
Relaxation is provided to your eyes by this product.
In the 3D backdrop, you'll see a variety of fish.
Its user interface is straightforward.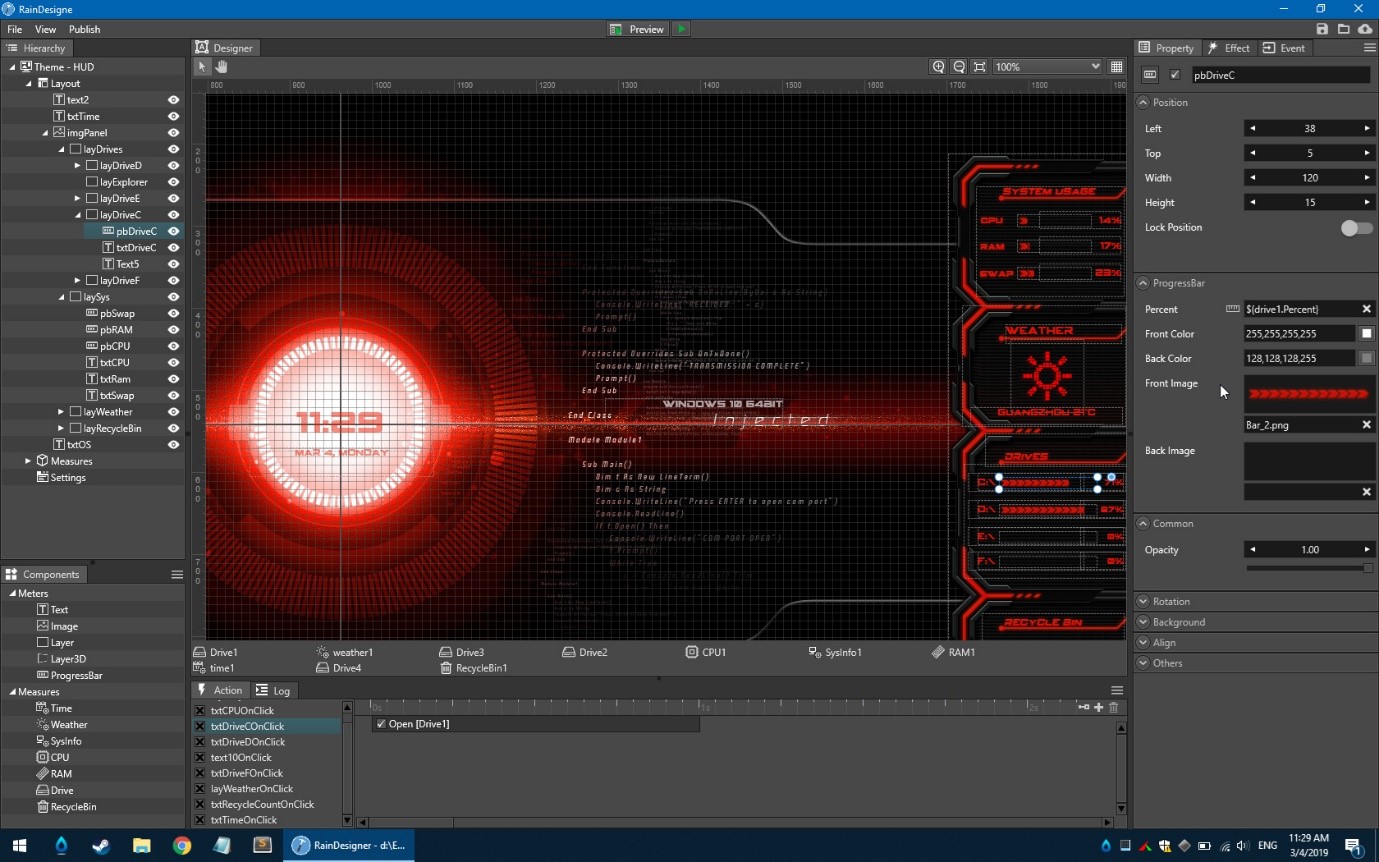 RainWallpaper is a free app with a built-in wallpaper editor that makes it easy to create new live graphics or alter ones you already have.
Key Features
It's a piece of software that's relatively easy to use.
It aids in the beautification of your desktop.
It can play a wide range of high-definition video formats.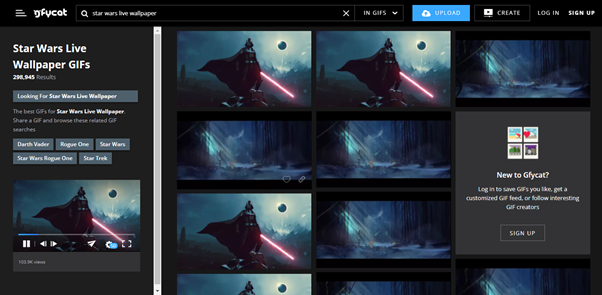 Windows 10 users who love Star Wars will be delighted to know that a free live wallpaper program allows them to do just that.
Key Features
It's packed with memorable cinematic characters and ideas.
The software allows you to set the lightsaber's timer for yourself.
The trembling lightsaber may be fine-tuned using this tool.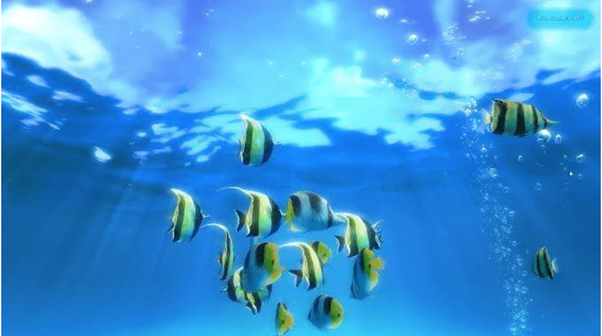 No 3D moving background for your Windows 10 device is better than Sim Aquarium 3 if you want to have an aquarium feel on your laptop's screen.
Key Features
It creates awe-inspiring virtual and deep-sea aquariums.
With this freebie, you can make your live wallpaper come alive with music.
A realistic-looking fish may be created with this technique.
This freeware illuminates your computer's display in the shortest amount of time possible. Any wallpaper, including audio-based and short films, maybe set with this tool without interfering with your other activities.
Key Features
This application is capable of creating a whole new appearance.
Strongly capable of pausing when the laptop's battery is low.
It has been meticulously crafted to maximize performance.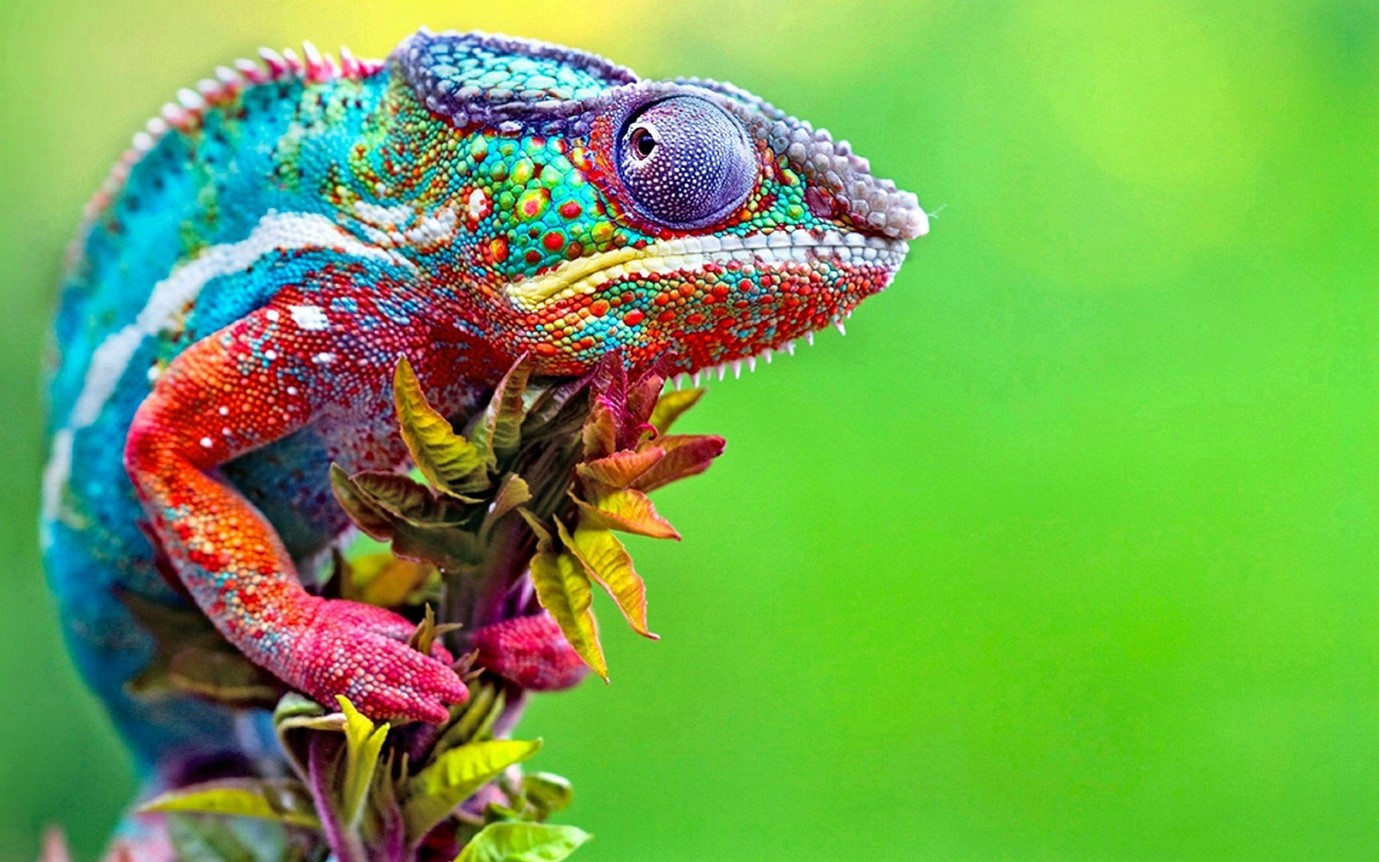 Select an Image
top-15-free-live-wallpaper-apps-for-windows-10-in-2022-13.jpg
Alt: Chameleon Wallpaper App Live wallpaper
Live wallpaper software Chameleon is among the finest. There are many fantastic features in the application. Desktop backdrop changes may be made in 15 minutes, 30 minutes, or an hour, depending on the settings in the program.
Key Features
You may use it to create a picture channel.
Finding the photographs is made easier with the aid of Google Image Search.
It changes the wallpaper with time.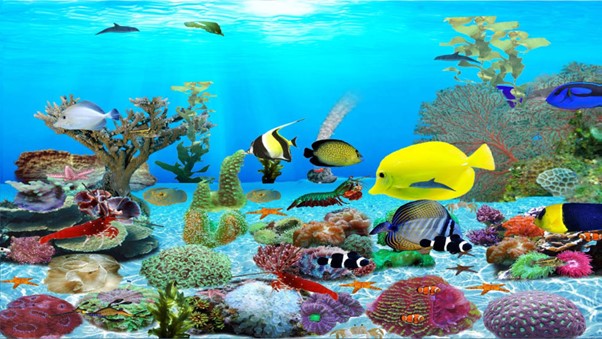 Despite its name, the wallpaper on this site does not include any dolphins, but it does have stunning live wallpaper of fish swimming in aquariums.
Key Features
Look at these wallpapers, and you'll feel calm and relaxed
It comes with an easy-to-use interface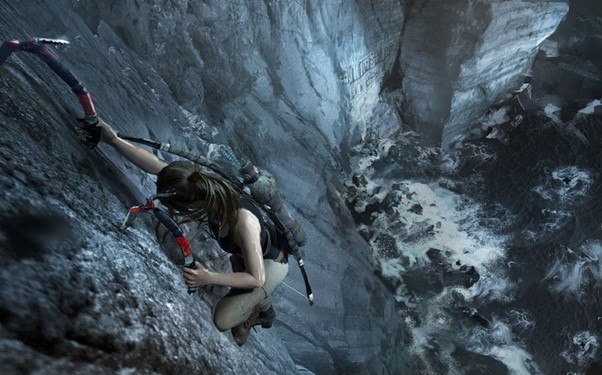 One of the perks that this well-known action film and series has provided for its audience is the availability of free live wallpapers. Free 3D models of some of the movie's most famous characters are also available via this program.
Key Features
The newest live wallpapers have become a lot better in terms of graphics.
There is a wide selection of 3D models of well-known characters here.
Conclusion
This brings us to the end of our list of the Top 15 free live wallpaper apps for windows 10 in 2022. It's time to replace your static wallpaper with a live backdrop that you've created yourself. Look to our collection to choose the most appropriate software for your needs, and then get started!
No more content