Duplicate files are the worst enemy of your computer system. They can increase disk space, decrease computer performance and make it hard to find/organize data. Thus, it is vital to delete duplicate files from a hard disk before it starts to cause big problems like system crashes, slow bootup, etc. 
However, manually finding and deleting duplicate files or folders could take hours, and still, results won't be much satisfactory. Therefore, using the duplicate file finder software which will thoroughly scan the whole hard drive and suggest the duplicate file names is the best solution. 
5 Best Duplicate File Finders for Windows
There are many great duplicate file fixer solutions available for Windows that can make it difficult to select the right solution. Therefore, our team has tested numerous duplicate file finders and shortlisted the best five tools for our readers. 
1. Easy Duplicate Finder
Easy & Safe duplicate removal solution allows you to preview all types of files for a safer and more effective search and helps to protect your system files and folder.
Easy Duplicate Finder can help you clear space on HDD or SSD to boost the PC's performance by removing duplicate files. It can also delete duplicate files from Cloud storage like Dropbox or Google Drive and enables you to recover deleted files with the simple Undo button. The program has a simple drag and drop interface to run multiple scans and find a variety of duplicate files, including photos, videos, documents, emails, music, etc.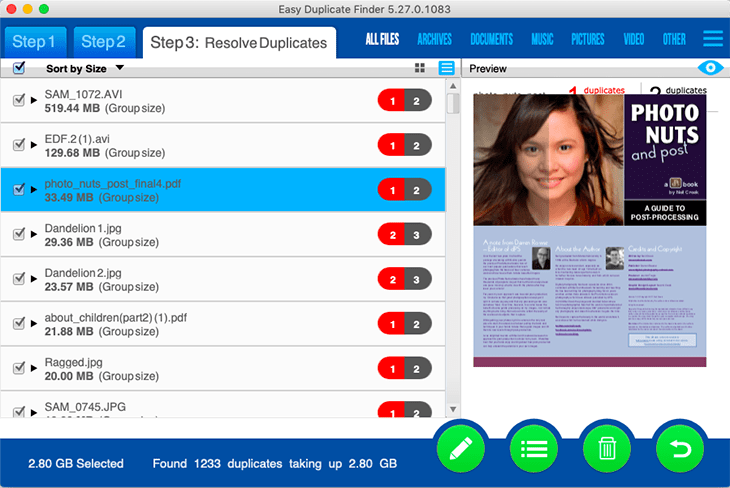 Price: Its single computer license charges $59.95/year.
Compatibility: Windows
Pros 
Intuitive user interface. 
10+ advanced scan modes for different types of searches.
Delete duplicate files from cloud storage.
Cons 
2. CCleaner Professional
A fast and accurate duplicate file finder allows you to customize the search. It enables you to delete multiple duplicate files or locate an exact file. 
CCleaner Professional is a free and paid tool that can quickly find/delete duplicate files. It can scan the whole computer system in real-time and find the copy of videos, photos, documents, etc. In addition, this application can search through various folders and files to detect the exact or similar-looking data. 
Price: Its single computer license charges $29.95/year. 
Compatibility: Windows and Mac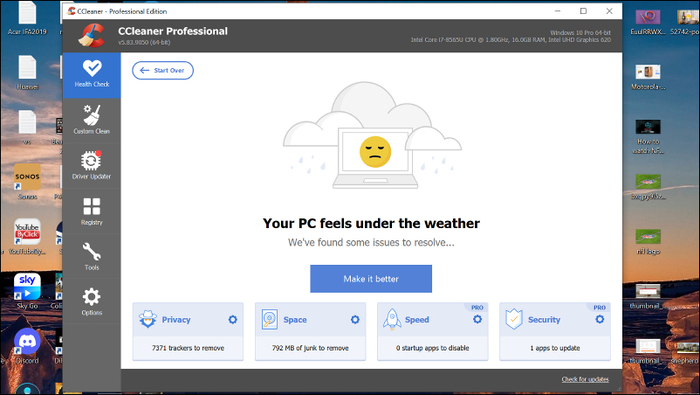 Pros 
Real-time system monitoring. 
Excellent performance booster. 
Offers a free version. 
Cons 
The free version offers only basic features. 
Incompatible to quickly scan large files. 
Not standalone software.
3. Duplicate Photos Fixer Pro
A comprehensive solution for Windows users to improve their disk performance. It can recover huge chunks of space on internal and external storage.
Duplicate Photos Fixer Pro can recover wasted storage space, find similar looking-file, show group-wise results, and much more. It can categorize duplicate files in groups to help users keep the best and delete the rest.  In addition, it is easy to install Duplicate Photos Fixer online and select the Trash Marked button to delete all duplicate files from your computer. 
Price: $69.95 
Compatibility: Windows, Mac, Android, and iOS.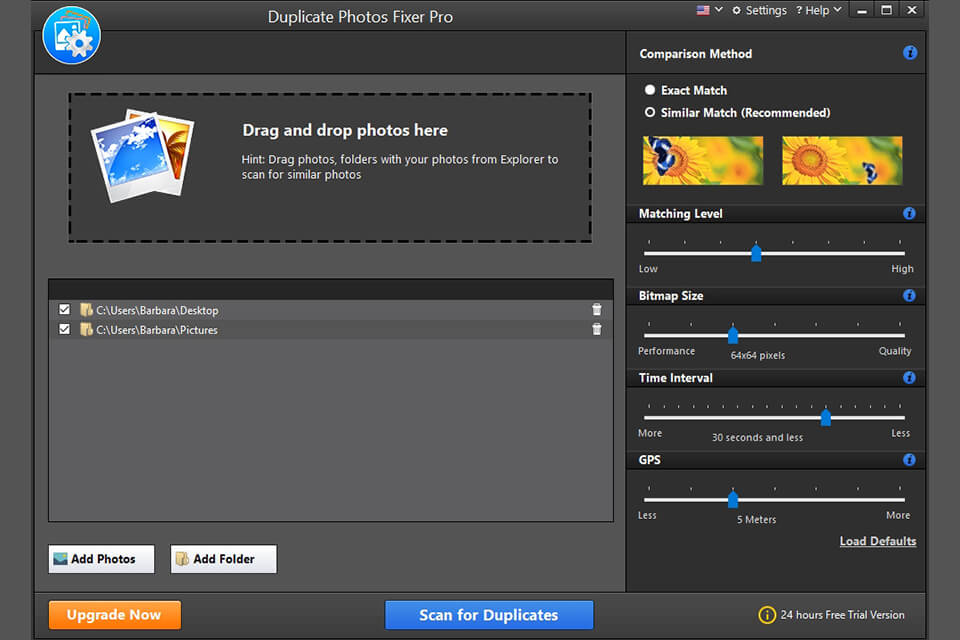 Pros 
Offers numerous additional utility tools. 
Compatible with all leading OS. 
User-friendly interface. 
Fast scan option. 
Cons 
Expensive tool. 
Time-based scans only offer 24 hours support. 
4. Auslogics Duplicate File Finder
A fully free duplicate finder for home and commercial use. It offers a smart algorithm to compare file names and content and enables users to decide which copies to delete.
Auslogics Duplicate File Finder searches and deletes duplicate files, including photos, videos, and other documents. The tool offers multiple search options such as file type, file size, creation date, and more. The advanced MD5 checksum technique is used by Auslogics to detect accurate similar files. 
Price: Free 
Compatibility: Windows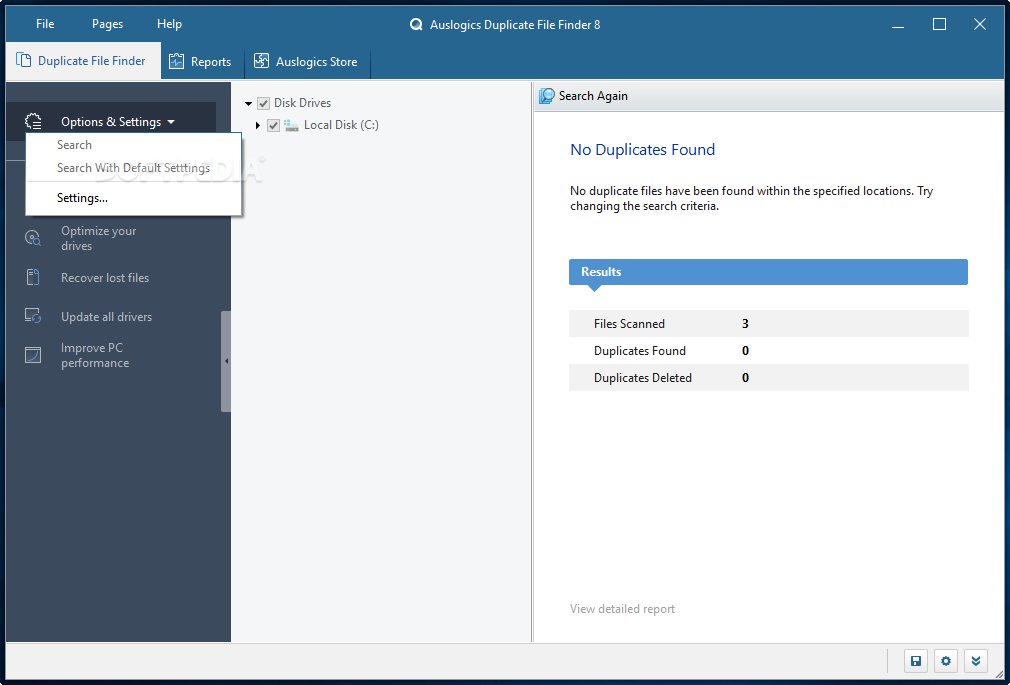 Pros 
Attractive user interface. 
Multiple options to take action on duplicate files. 
Phenomenal scanning capabilities. 
Cons 
Not a standalone tool. 
Sometimes accuracy isn't up to the mark. 
5. Duplicate Cleaner Pro
A fast duplicate file finder for Windows - it can automatically find duplicate photos, music, videos, and other documents.
Duplicate Cleaner Pro allows you to specify drives and folders to scan and even find duplicates inside Zip archives. And it can easily sort your image collection. All the detected files will be shown side by side in pertinent information such as file type, size, and name.
Price: $39 
Compatibility: Windows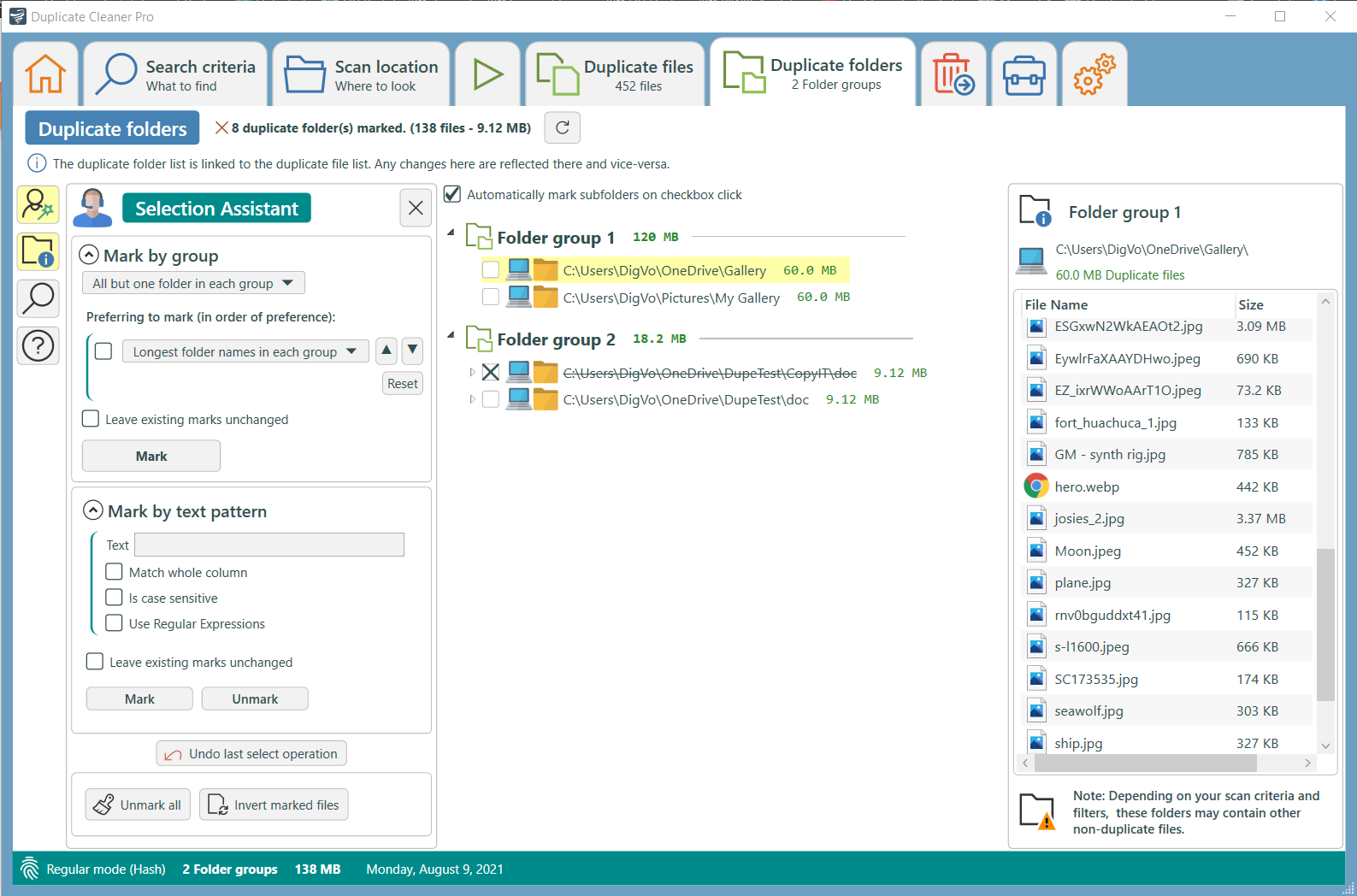 Pros 
Fast and secure tool. 
A 15-day free trial. 
Simple to use. 
Cons 
Which is the Best Duplicate File Finder for you? 
Undoubtedly, to remove duplicated files, there are several free and paid tools available in the market. But the reliable one you can try should be safe, easy-to-use, and highly affordable. Based on this parameter, Easy Duplicate Finder can be your best bet. This tool was developed by popular brand WebMinds, Inc. It is trusted by over 13 million users. 
Now, that's the verdict by our experts. But you should make your own mind after analyzing the pros and cons of all the suggested solutions.
No more content