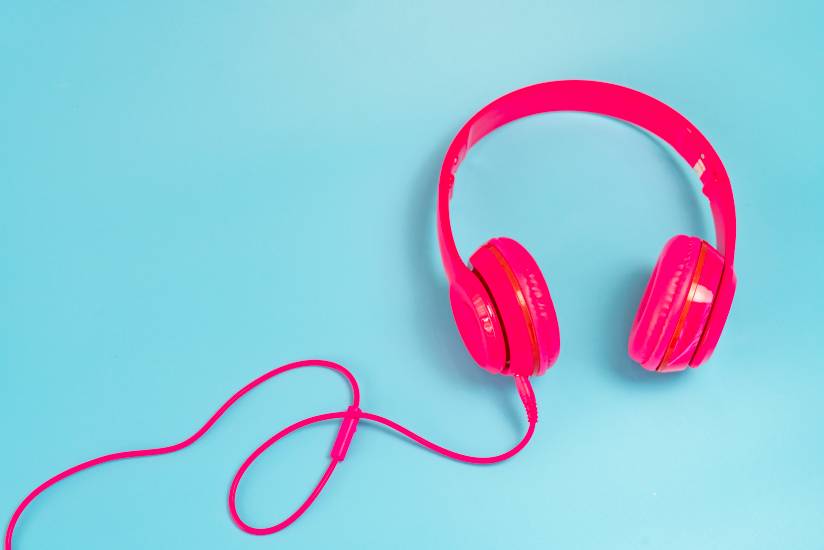 "Music washes away from the soul the dust of everyday life." This famous quote by Berthold Auerbach truly reveals the significance of music in our lives. Soulful music will definitely add a delicate rhythm to our lives, rendering it soothing and mollifying. 
Finding preferable music will yield the result that makes your heart sing, yet that can be a challenge at times. There are a host of sites allowing you to download music free of cost, but not all of them are utterly legal and safe to access.
Here, we combed through multitudes of music websites and rounded up the best five free music download sites whose songs can be availed safely and gratis. 
10 Best Free Music Download Sites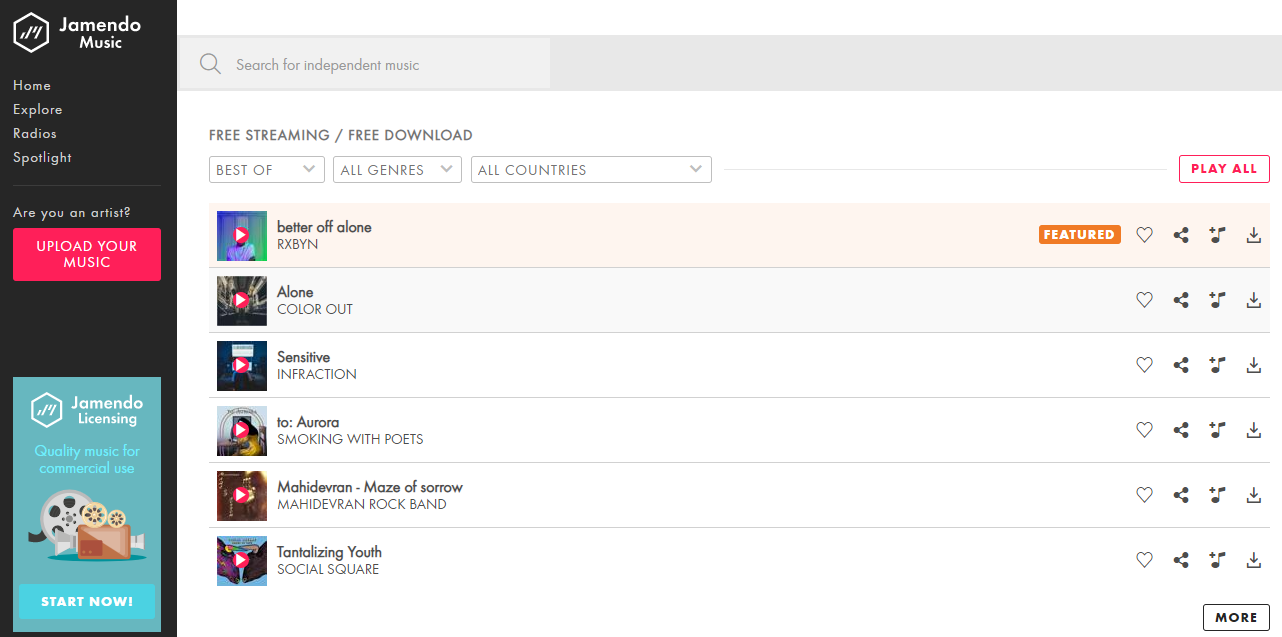 All the free music published at Jamendo is protected under the Creative Commons License, meaning that numerous artists themselves are willing to share their music on this platform for others to enjoy.
Furthermore, You can explore new music by checking the most prevalent music and the trending songs. There's the latest music filter to view recently added songs, and you are allowed to search for artists you are into to check whether their music is available.
Its radio stations and playlist are constantly updated to meet diverse users' needs. Better yet, if you prefer to stream music rather than download it, Jamendo also has you covered. It offers you a bunch of mobile apps if you have no intention of using the web browser.
Pros:
It has a built-in online radio feature.
It offers lots of ways to browse for downloads.
You are allowed to use the application on mobile too.
Cons:
You can't acquire HD quality for the downloaded songs.
Requires a user account (it's free).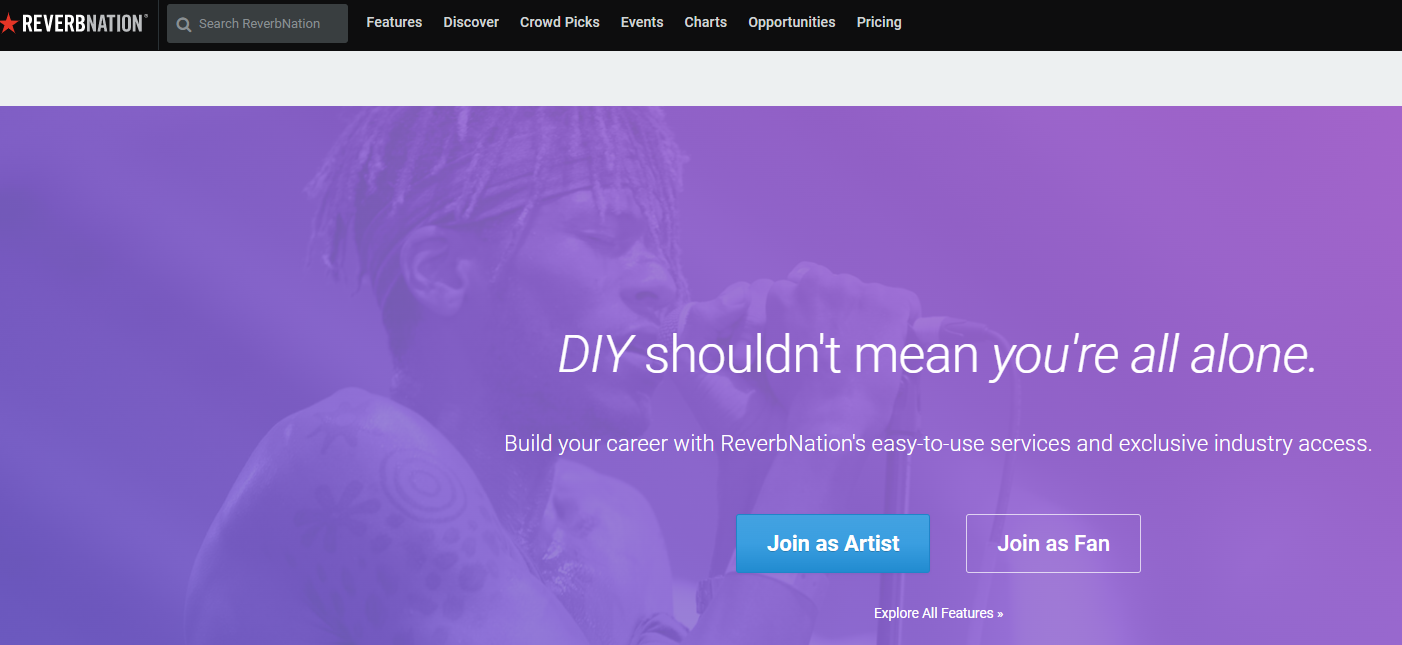 ReverbNation is a unique site allowing you to discover music from obscure artists. Industry giants like Imagine Dragons, Alabama Shakes, and The Civil Wars embarked on their journey of obtaining recognition by sharing their works gratis.  
You are allowed to list even songs steamable through your web browser, yet note that not all songs at ReverbNation can be downloaded. You can distinguish downloadable songs via a small download button next to the song.
If you have no idea where to commence searching for music downloads, go to the Discover page to take a dip. If you want to search by genre, resort to the Charts page.
Pros:
It can help you find up-and-coming artists.
Intuitive interface.
Easily find the music by genre filters.
All the music can be streamed.
Cons:
Not every song is free to download.
To download songs, you need a user account.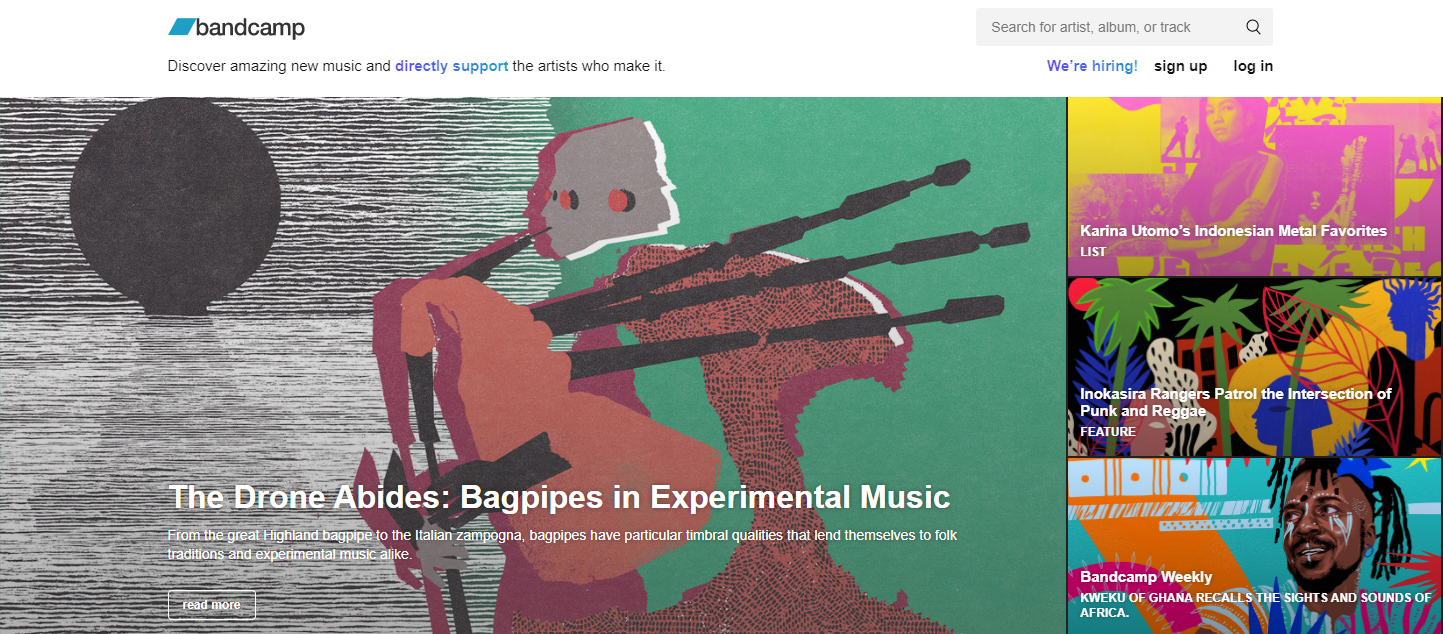 Bandcamp is a music streaming site where you are offered the choice to put a zero in the payment box and download your preferable song free of charge. Just pick a particular song and follow the on-screen prompts to get it downloaded. Most of the songs are available in different formats, such as MP3, FLAC, AAC, OGG, and WAV.
The Discover page is a fabulous way to find new content, best-selling music, featuring songs, plus new arrivals and highly recommended songs by artists. 
Pros:
Huge collection of music.
Contains loads of tracks you won't find on other free music download sites.
Require no user account.
Cons:
Not all songs are free to download.

SoundCloud is a prominent music site offering a wide selection of high-quality audio from a quite diverse creator community, whose content is directly uploaded or shared by professional artists and independent musicians. 
At Soundcloud, you can stream and download numerous music. Plus, you can search for your favorite band and artist via its search bar. It contains a well-curated list of Hindi songs that are relatively small yet rather enjoyable.
The only downside is that not all the songs are free to download, and some even require you to like a Facebook page to obtain the file. However, many of the music can be downloaded instantly by tapping the Free Download button under the song without an account.
Pros:
It allows you to place a video widget on any website.
Every track can be streamed before downloading.
The software offers a massive list of content.
Cons:
Log in is required to stream or download music.
Finding free options can be difficult.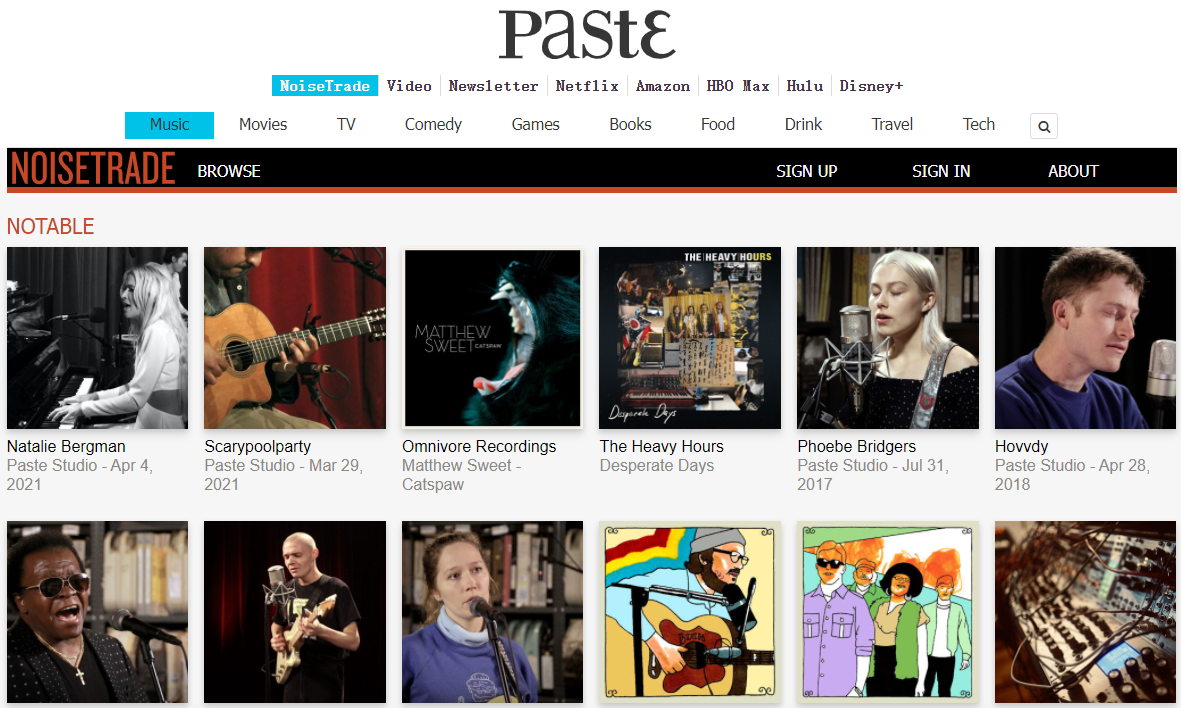 NoiseTrade is an amazing site for free download online music. It contains millions of wonderful songs and boasts an enormous collection of diverse genres to keep you entertained.
Pros:
Intuitive interface 
Offer various music genres
Cons:
You must submit your email address to download music
Annoying ads.
 
No more content