Microsoft's Windows OS provides an inbuilt file explorer to manage files, and it allows you to access the stored files on your drive disk. However, the built-in Windows File Explorer lacks essential features that can meet the everyday task of managing folders and files.
With Windows File Explorer, moving folders and files between locations is a challenging procedure that mainly involves opening two Explorer windows and dragging icons between them. Also, there's no means of pausing and restarting the process once you've begun transferring large files. You can't rename files in batches, and the avenue to create a new folder isn't visible without digging into a menu.
With today's advancements in document management and online storage, File Explorer can prove problematic when handling files across diverse accounts that need to be easily managed. In this guide, we've outlined the 15 best alternatives to File Explorer, which will enable a more straightforward, faster, and more intuitive file managing process. You can set most of these third-party file managers to replace Explorer as your default app.
14Best Free File Managers for Windows PC
1. Total Commander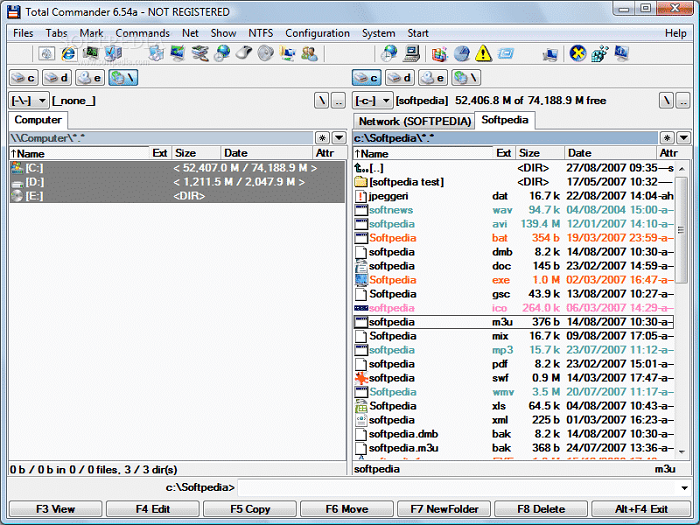 Total Commander file manager has been around for an extensive period. It's the most popular file manager on this list and has fast, whole-featured, and powerful utilities. Total Commander is compatible with Windows 2000, XP, Vista, 7, 8, 8.1, 10, and supports Windows 11.
It's equipped with an excellent thumbnail and image preview support with an intuitive interface that enables easy navigation. Total Commander allows you to set file transfer speed limits and is excellent for large file transfers.
Price: Total Commander offers a 30-day free demo and a lifetime license of $40.
2. Directory Opus 12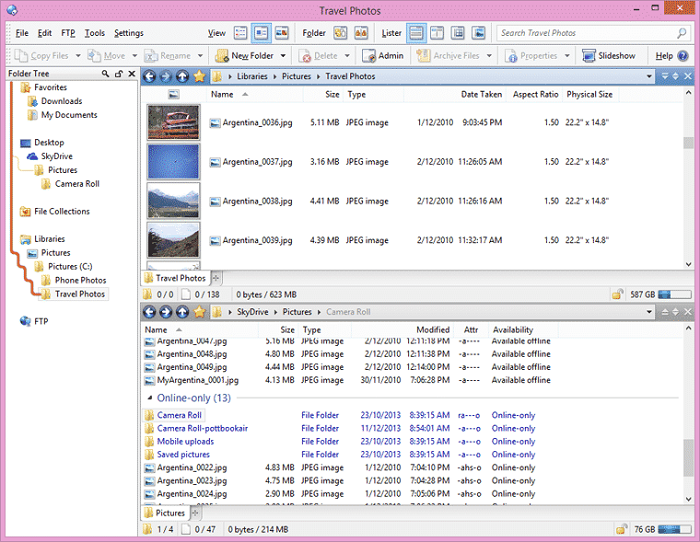 Directory Opus gives a slightly more modern feel to its file manager than Total Commander. However, their capabilities are at par. Directory Opus is equipped with unique features that allow you to save complex Windows searches to run concurrently. It has a built-in duplicate file finder and a highly configurable interface.
Directory Opus supports all major archive formats such as Zip, 7-zip, and RAR. It also supports Windows Vista, XP, 7, 8, 10, and 11.
Price: There's a free demo that runs for 60 days, also a Light license fee of $50 and $90 for the Pro license.
3. Xplorer2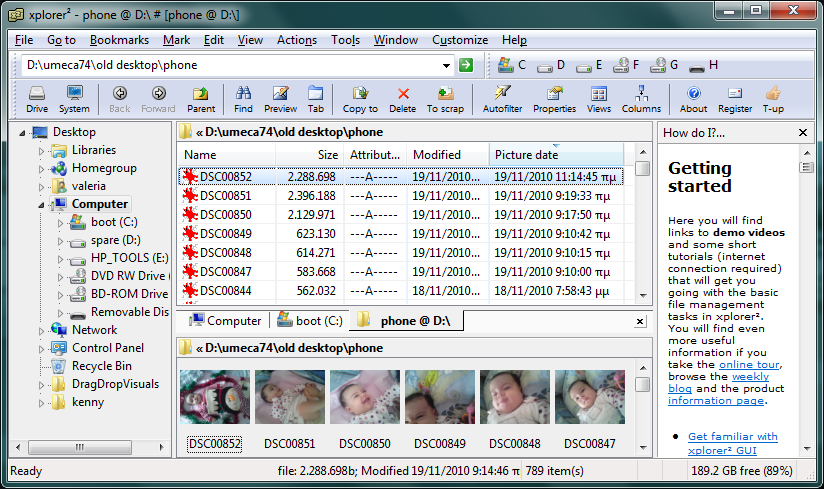 Xplorer2 is a file manager with a Pro version that perfectly serves as a one-to-one replacement for file managers. It features extensive documentation with videos, detachable panes, and Multilanguage support.
With Xplorer2, you can effortlessly search for any file with the fast search option. It's compatible with Windows 95, 98, NT, 2000, XP, Vista, 7, 8, 10, and 11. However, the interface isn't as intuitive as the others mentioned above.
Price: Its Pro license is given at $30; the ultimate license goes for $50, and there's a 21-day free trial also.
4. Q-Dir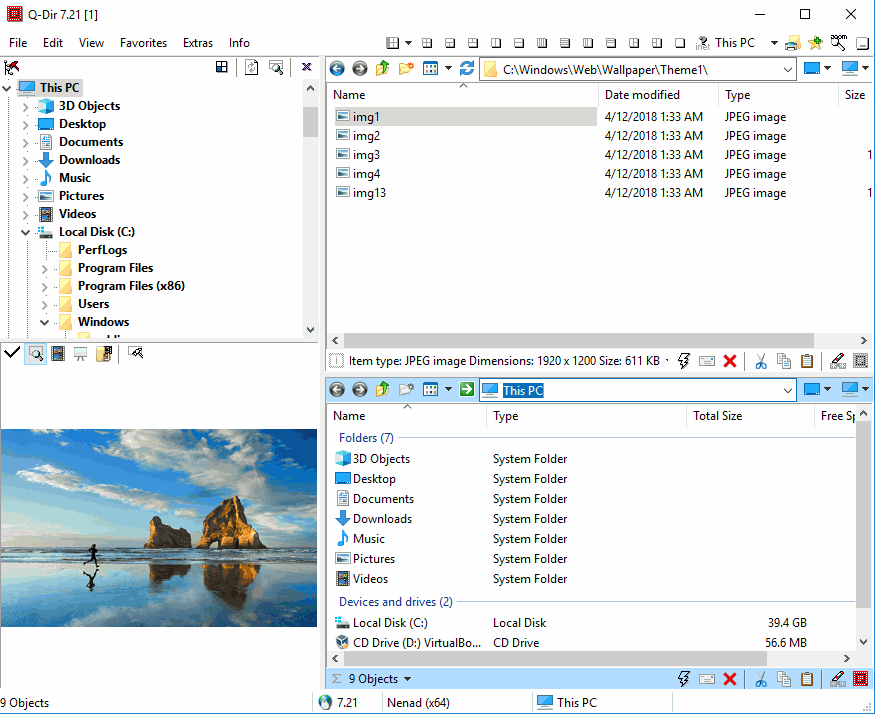 Q-Dir is the developer's first file management software to be pronounced Windows 11 compatible. The Q in Q-Dir connotes Quad Explorer, meaning that by default, it displays four panes for file management.
Q-Dir also uses the Windows 11 traditional icons for Documents, Desktop, and Download directories. It serves as the perfect file manager for individuals who major in moving files each day. It supports Windows 7, 8.1, 10, 11, and Windows Server 2022, 2019, 2022.
Price: Free
5. Exploer++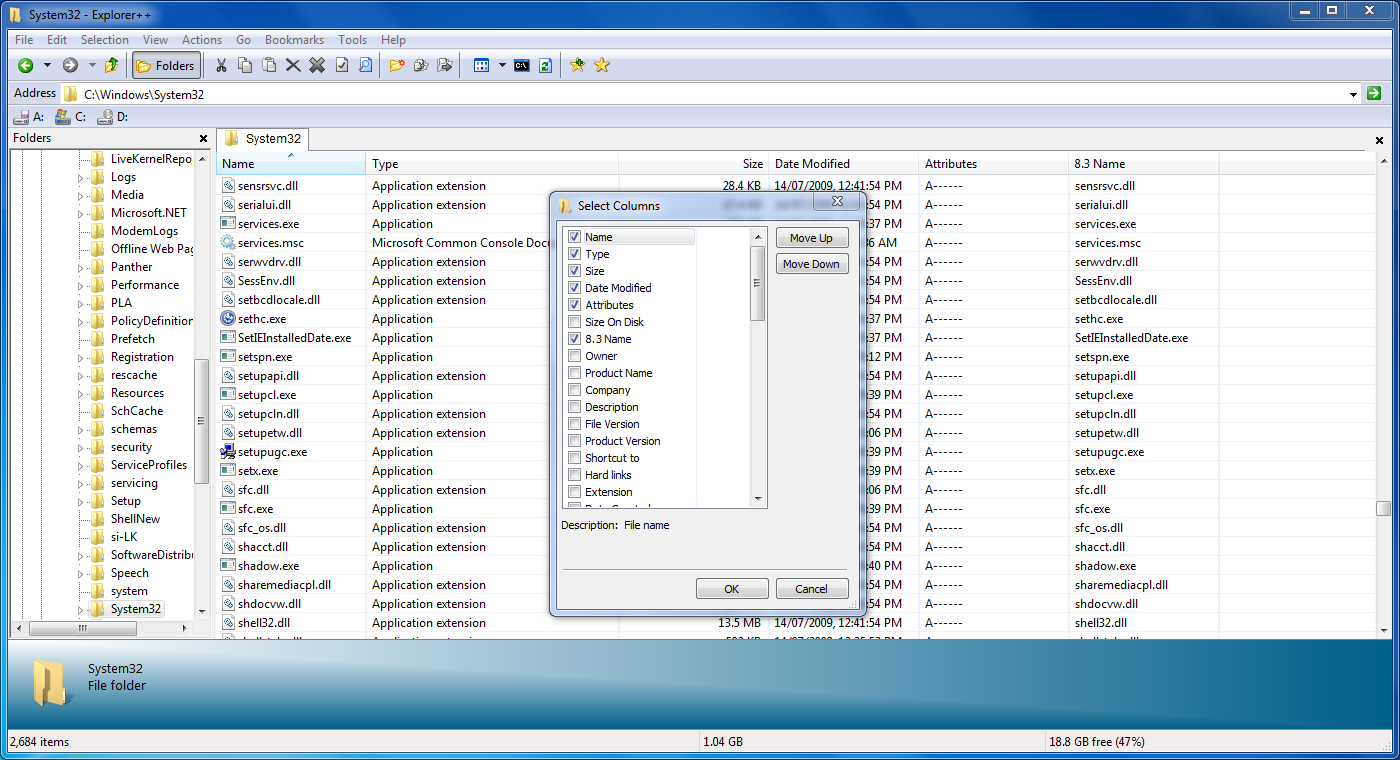 Explorer++ is an excellent option for a one-to-one replacement of File Explorer in Windows 11. It runs as a portable app which you can set as your default file manager. It's free and easy to use, customizable, has a OneDrive integration and files or folders bookmarks.
Explorer++ has few more features than File Explorer and is compatible with Windows XP, Vista, 7, 8, 10, and 11.
Price: Free
6. One Commander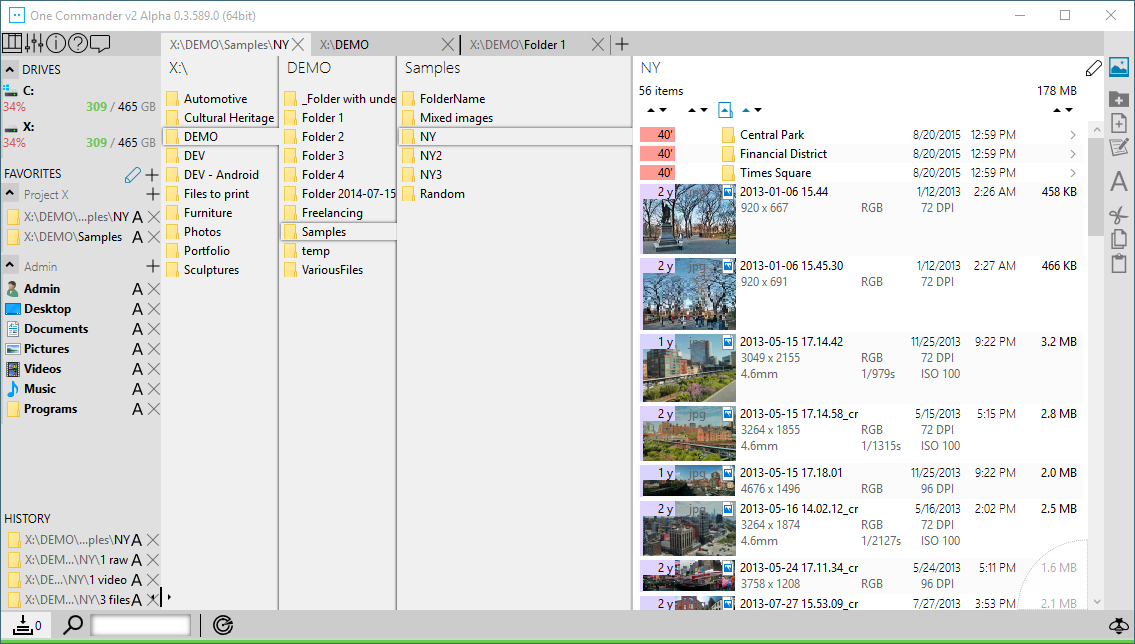 One Commander is an effective file manager with an entirely different look and feels from other file managers. It is equipped with a built-in previewing model and offers a dual or single pane display. The Pro version is embedded with file conversion utilities that guarantee competent files management. It supports Windows 10 and 11 PC.
Price:$8 for the Pro Portable and $19.99 for Pro Installable. There's also a free limited version for home use.
7. FreeCommander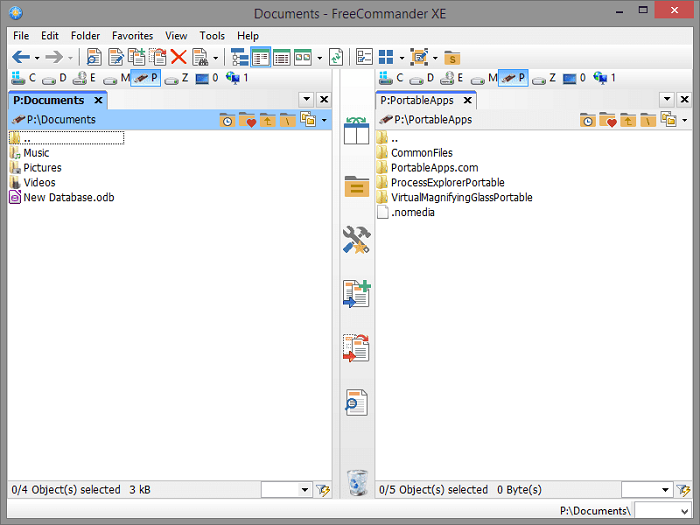 FreeCommander is an excellent featured file manager for Windows. It offers folder synchronization and supports FTP and other network drives. There are available plugins to extend functionality with an interface that is intuitive and easy to maneuver. FreeCommader functions on Windows XP (32 bit), Vista, 7, 8, 10, and 11.
Price: Free
8. XYplorer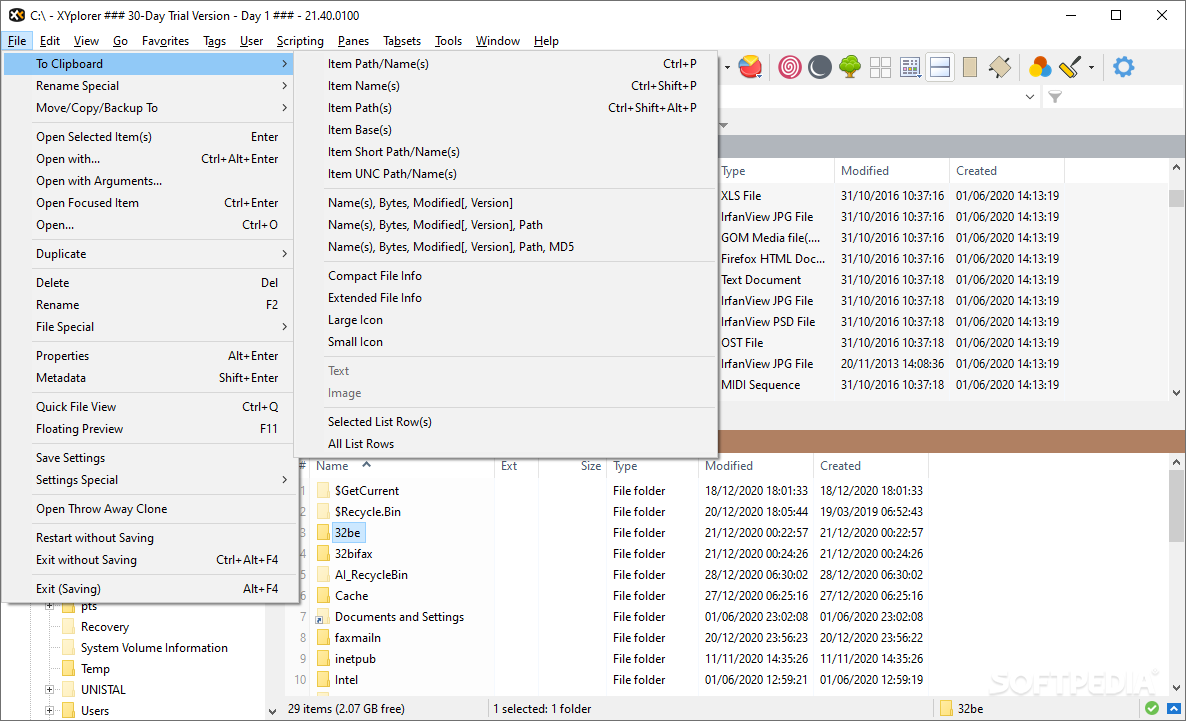 XYplorer is their go-to paid file manager for many users, partly because it's compatible with many Windows versions. XYplorer is fast, portable, and possesses many unique features as other paid file managers listed here. It offers folder synchronization that supports FTP and other network drives. Its folder size, color filters for various files and folders types, and dark mode make the license worthy of purchase.
Price: There's a Standard Pro license of $40, a Lifetime Pro license of $80, and a 30-day free trial.
9. File Browser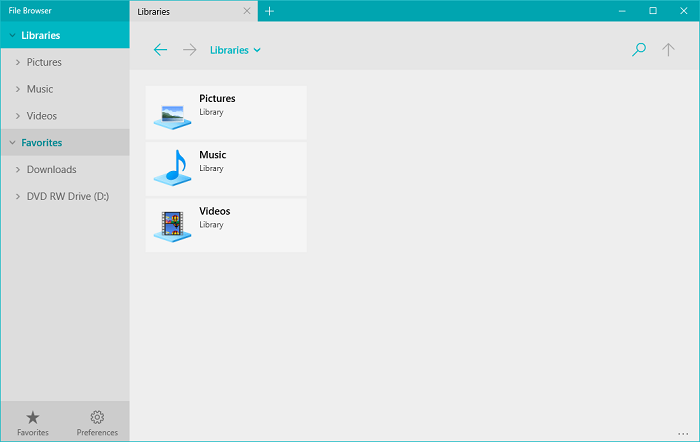 File Browser is a good choice if you seek a free and easy-to-use Windows file manager. It comes with a material design and features that allow you to perform various file managing functions. File Browser offers multiple theme support and tabbed browsing.
Price: Basic $6.99, Subscription $0.49 per month, and Professional $12.99.
10. Metro Commander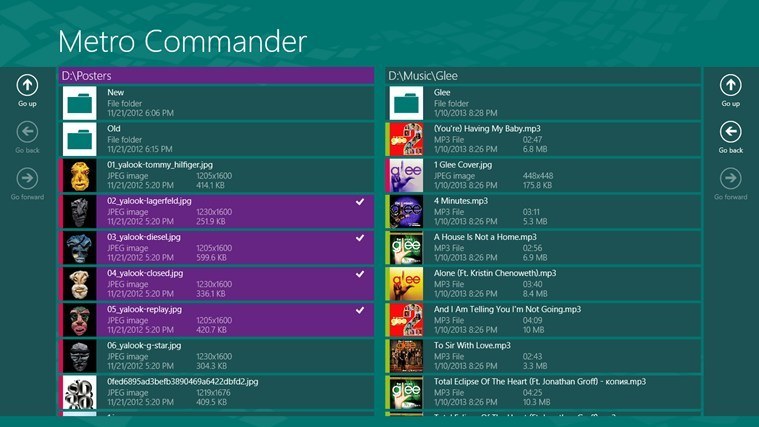 Metro Commander uses a dual-pane view similar to other file manager apps. Its dual-pane view gives users a better file management experience and helps locate files quickly. Metro Commander also supports themes, cloud support, FTP, zip tools, etc. Regarding file management, you can move files around, batch rename and batch delete files, etc.
Price:$9.99
11. FileVoyager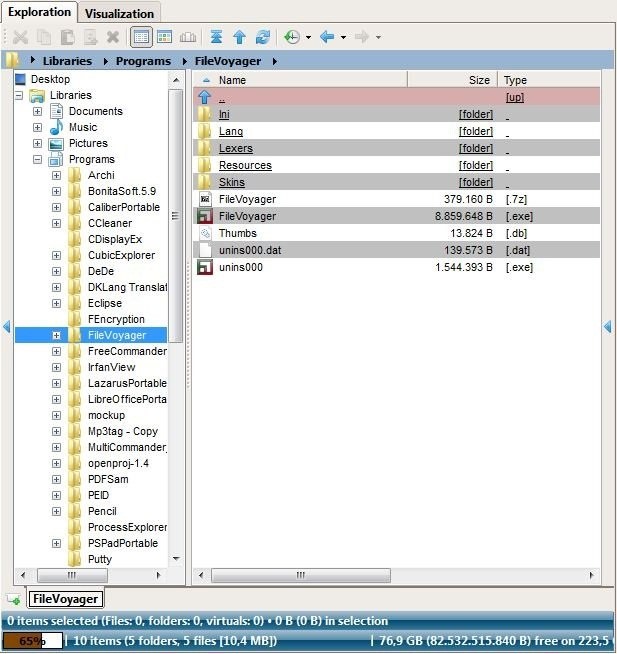 Like other file manager software, Multi-Commander features a dual-pane layout. It has an extensive range of tools and plugins to assist users in managing their folders and files. If you're seeking a perfect alternative to the standard Windows File Explorer, then Multi-Commander is a great pick.
Price: Free
12. Frigate3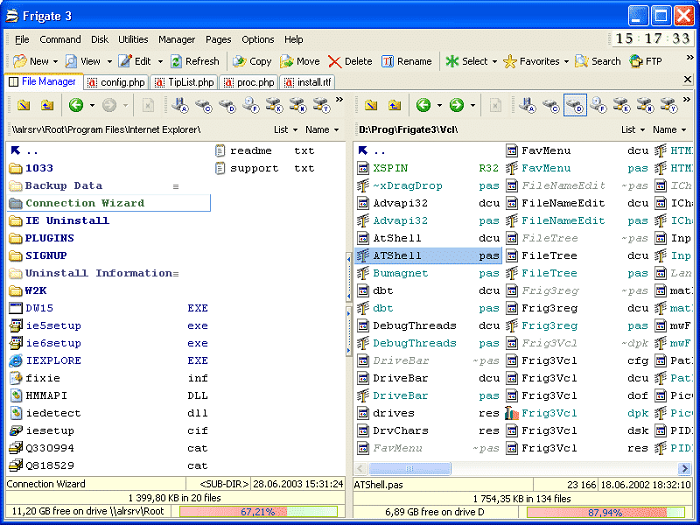 Frigate3 is a simple and effective file manager for Windows 10. It manages files effectively and is equipped with advanced features such as network support, file compression, FTP file management, etc.
Price: Standard $24.50 and Professional $39.90
13. Aerize Explorer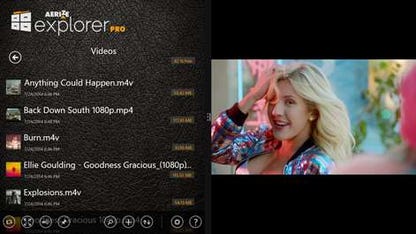 .Aerize is among the top-rated file manager software available on the Microsoft store. One significant factor of Aerize Explorer is that it's equipped with some premium features such as passcode lock, custom backgrounds, unique icons, different sizes, layouts, etc. Aerize Explorer offers quick files, folders, and storage management.
Price: Free
14. Fluent File Explorer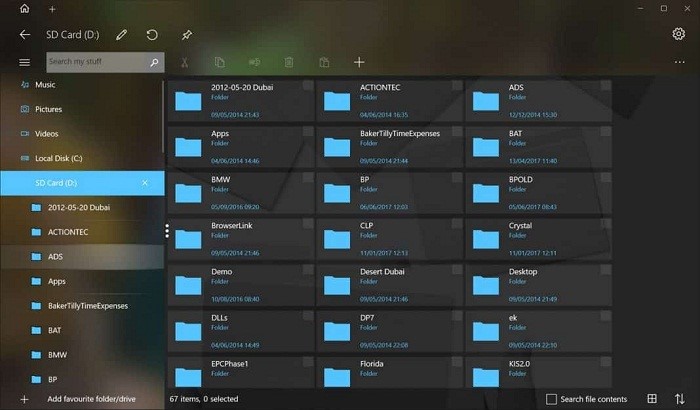 Fluent File Explorer is another excellent file manager app available on the Microsoft store. Fluent File Explorer has a fluent design that enables you to manage your files quickly, and it's a beautiful and utterly customizable file explorer.
Price: $6.89
Conclusion
Here are the best file managers that can be an alternative to the native Windows File Explorer in 2022. There are different tools available on the net aside from those listed here, and however, these are the popular and effective ones.
No more content