Not everyone knows about using PDF search engine sites to source PDF files. However, conventional search engines like Google to find PDF materials can be strenuous and even involve checking the 20th page of search results. You waste time and might not even get enough relevant materials that suit what you are looking for.
The analogy is a simple one! PDF Search Engine sites are more specific and filter results to contain only PDF documents. There are a lot of these PDF search engines, and we will be considering the top 5 free PDF search engine sites.
5 Free PDF Search Engine Sites to Read PDF Files
1. Find-pdf-doc
A PDF search engine site that reflects simplicity. You can use the Find-pdf-doc tool by visiting the website and entering the document name or keyword in the search box provided. Select the file format, and click search. The list is limitless, from PDF eBooks, instructional manuals, magazines, and educational notes.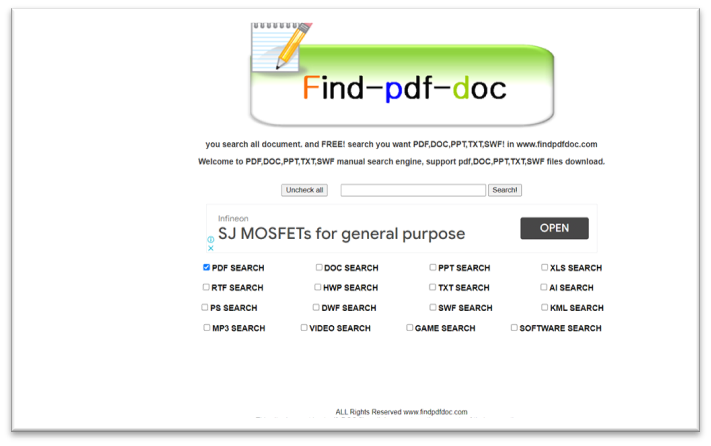 What's more interesting is that Find-pdf-doc offers beyond sourcing PDF files. You can check for DOC, XLS, TXT, SWF, PPT, AI, HWP, RTF file formats. MP3, GAME, VIDEO, SOFTWARE, and DWF searches are also supported.
Pros
Indicate malicious sites/files
Easy to use
Supports multiple file formats
Cons
No preview options for search results
2. PDF DRIVE
PDF DRIVE is another PDF search engine site to find and download thousands of PDF files to your device. It's fast and effective in finding PDFs that are not readily available on some other search engines. Besides, its design is user-friendly and can be navigated by anyone.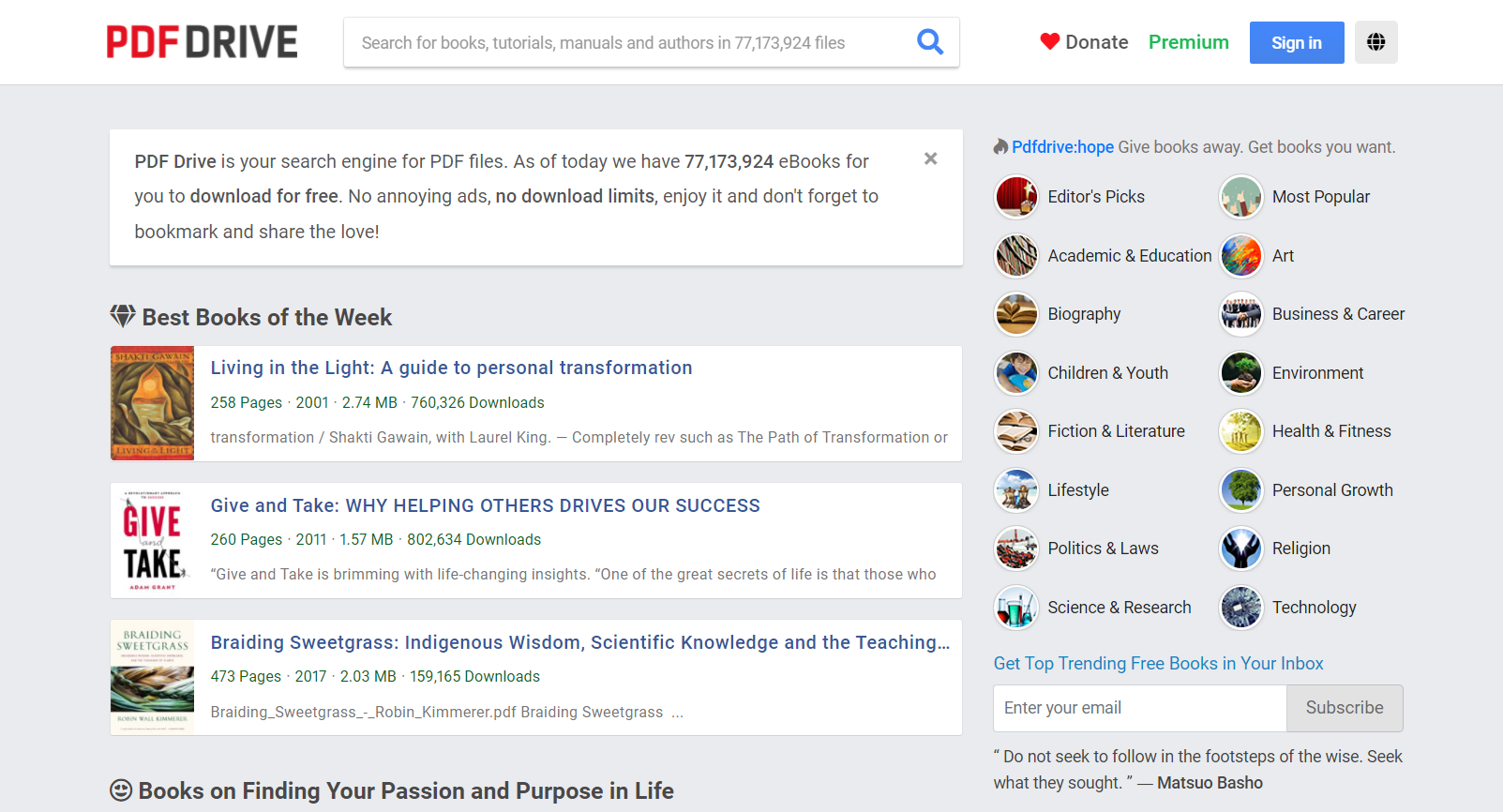 It's recommended to researchers and those that want to learn more about specific subjects. Finding the PDF files is straightforward. Enter the search keywords and hit the Search button. You can search by page, publication year, and language.
Pros
Easy to navigate
Image preview options for search results
Fast search
Comprehensive; contains PDF files that might not be common on other sites
Cons
3. ResearchGate
With several millions of pages on researched publications, the ResearchGate PDF search engine is another website to source for PDF files on any subject of your choice. It's recommended for researchers and those in academics.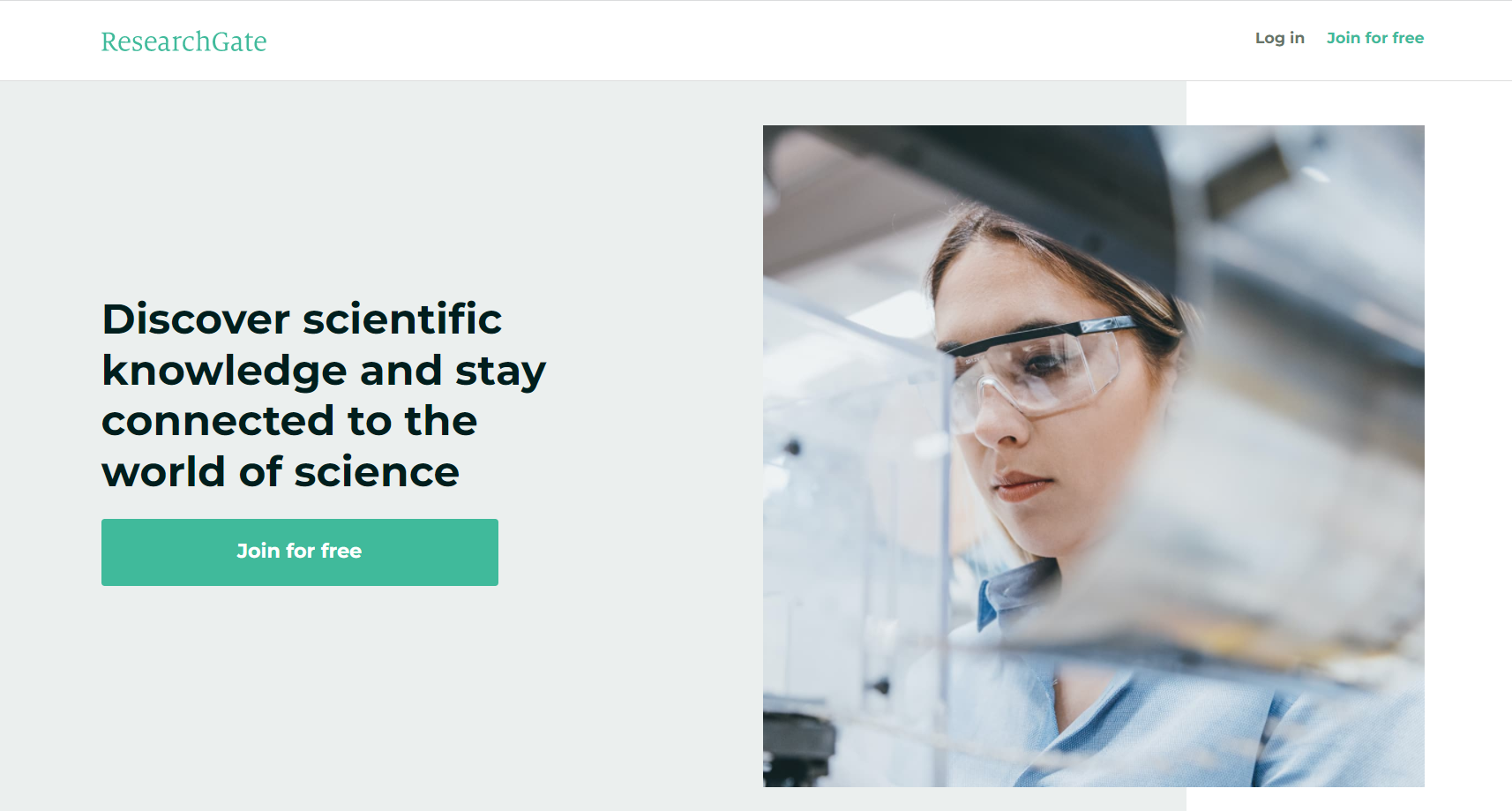 Apart from the wide variety of subjects, the ResearchGate also serves as a networking avenue to meet other top researchers. You get to publish your work and collaborate with others to learn more.
Pros
Excellent for researchers and students
Useful for building an online community
Cons
Not recommended for finding PDFS outside the research/scientific field
4. Google Scholar
Imagine accessing a library of well-researched and well-detailed PDF articles all in one place. That's what Google Scholar represents. The available PDF sources cut across various disciplines and are suggested for folks who love to do research work. Whether you are a student, teacher, or researcher in any field, this PDF search engine is what you need.

Not only do you get to view the PDF files, but Google Scholar also offers a download link for later reference purposes. Other details include the date the file was uploaded and the Author(s) names.
Pros
Recommended for those in the academics/research areas
Provides important details like the publication year, author names, etc.
Very useful for writing thesis and getting accurate citations
Cons
Elaborate but does not provide an image preview
5. Ebook3000
This is an online library of free ebooks and documents in PDF formats. The files are arranged into about 17 different categories. That shows how stacked the eBook3000 PDF search engine database is. Users can search for their favorite books through the title keywords or the ISBN. Lovers of eBooks and magazines would particularly find this website very useful.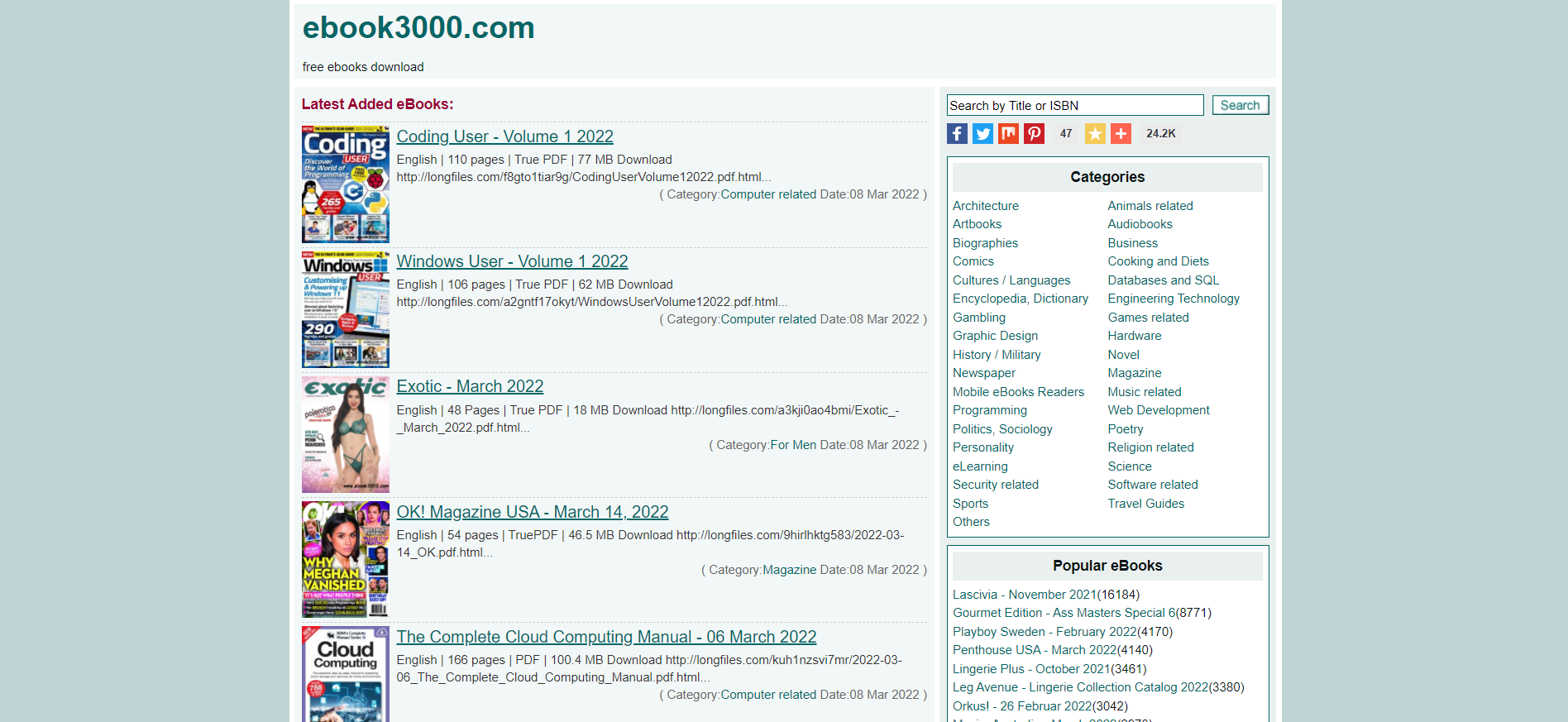 EBook3000 Select an Image
Pros
Offers the option to search for PDFs through their ISBN
Provides image preview for some search results
Cons
Search engine crashes sometimes
Contains links to restricted content
You can also use Google!
Yes, Google can also be utilized as a PDF search engine site. It all depends on how you input your search keywords. Remember that Google contains everything you need, including non-PDF sources. Hence, users must add a ".pdf" to the search query before selecting Search.
Adding the ".pdf" extension commands Google to filter out the search results that do not contain PDF files. Only the ones with PDF sources come up in the displayed results.
Conclusion
We have compiled the top 5 free PDF search engine sites we believe will work for you. These PDF tools provide the ease of sourcing PDF files and materials. They offer access to many PDF books, manuals, and documents that fit what you seek.
The PDF DRIVE is our top choice for general PDF file search. The interface is cool, and the website contains lots of PDF sources across different fields. However, ResearchGate or Google Scholar is what we recommend for academic-related stuff.
Do you think there are some very good choices we omitted? Feel free to mention them in the comment section. You can also ask questions concerning any search engine sites we discussed in this article.
No more content